When it comes to themed drinks, there's no holiday that's easier to craft cocktails for than Halloween. From floating eyeballs to dry ice effects, the best Halloween drinks are spooky, eerie, and if done right, delicious. If done badly, simply pour it into the cauldron as an offering to the spirits.
If you're looking to make some Halloween cocktails at home, here are some recipes to inspire you. We pretty sure they won't turn you into a newt, but we're not making any promises.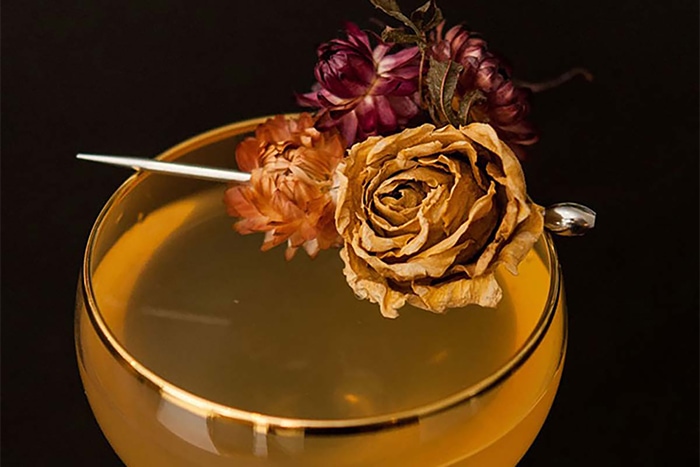 21 Easy Halloween Cocktails
1. Smoking Skull Cocktail
Give your guests a little extra pep in their step with this emerald green Halloween cocktail that uses Midori melon liqueur and Cocalero, a spirit made using the coca leaf. The guy who came dressed as Scarface will love it.

2. Red Wine Sangria
Officially, this sangria recipe calls for you to chill it. But, it also calls for cloves, nutmeg, cinnamon, red wine, and a bunch of other ingredients that go in mulled wine, so unofficially we'll just enjoy it warm with a side of grilled cheese.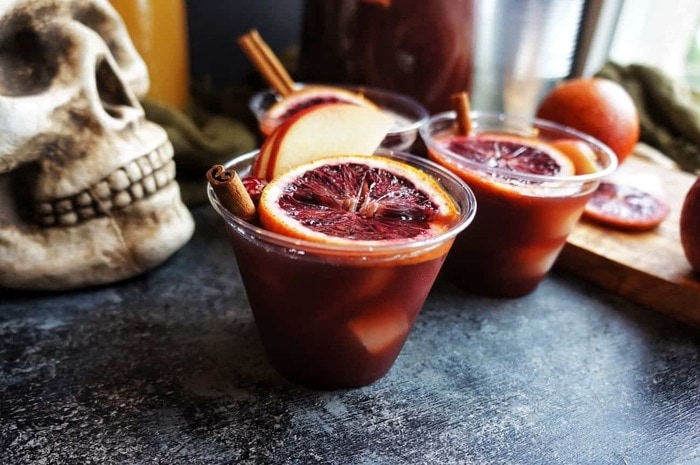 3. Zombie
This variation on Don the Beachcomber's classic Tiki drink will have you seeing stars. Maybe it's time you went back into the party?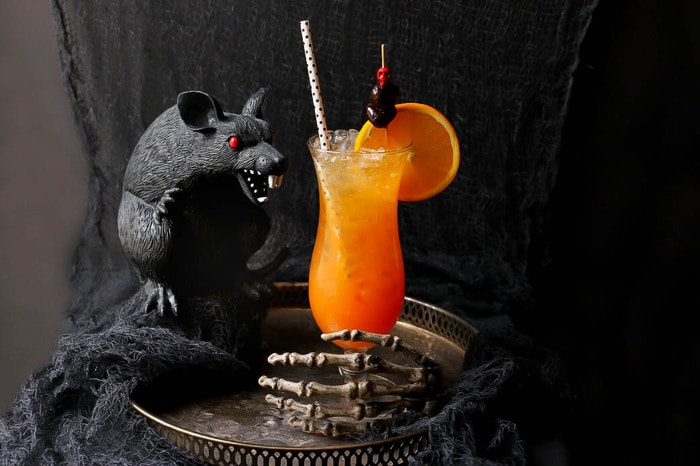 4. Candy Corn Cocktail
Despite the offputting name, this Halloween drink doesn't actually taste like candy corn… it's just the same color. The cocktail is a mixture of butterscotch schnapps, vodka, and apple cider that's ideally not made from apples given to you by a witch. (The werewolf's crop is way better this year.)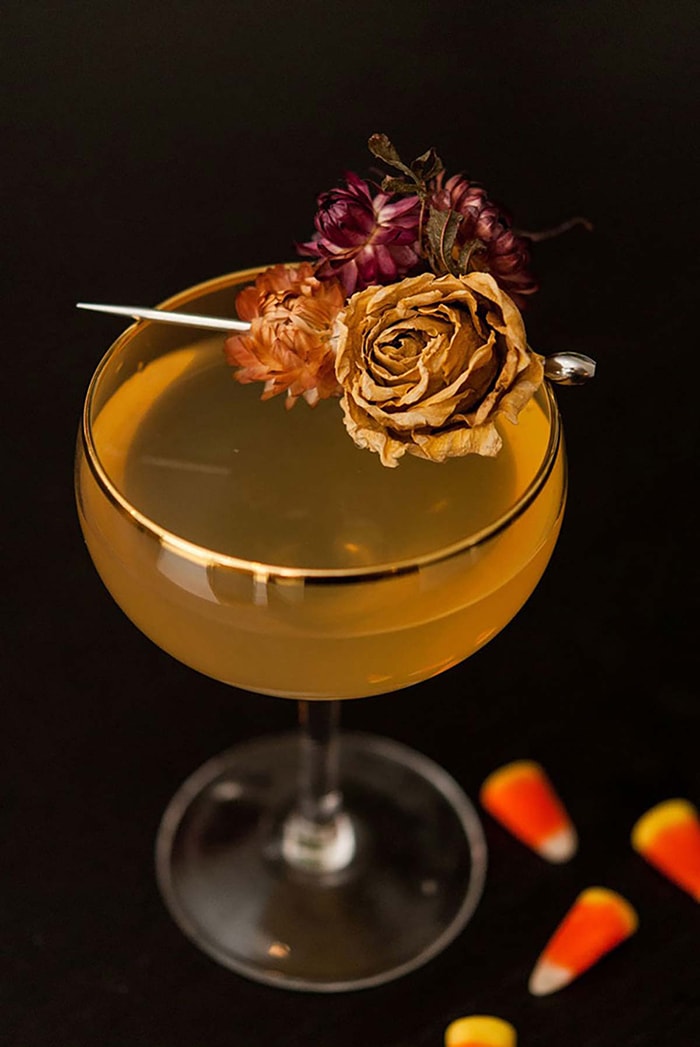 5. The Witches Heart
This iridescent ombre Halloween cocktail is everything we want in a drink, minus a little umbrella. It's a combination of apple vodka (or brandy), grenadine, blackberry liqueur, and glitter. Preferably from your own unicorn, but store bought can work in a pinch.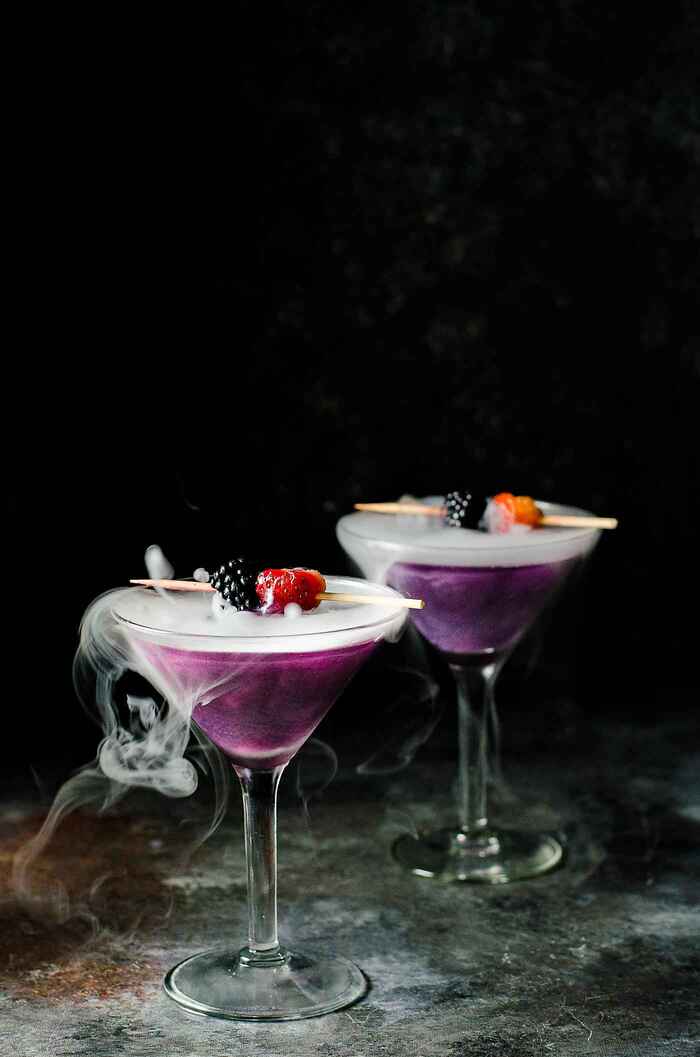 6. Flaming Dragons Blood Halloween Cocktail
A striking rum cocktail is one way to get your guests' attention. Fire is another.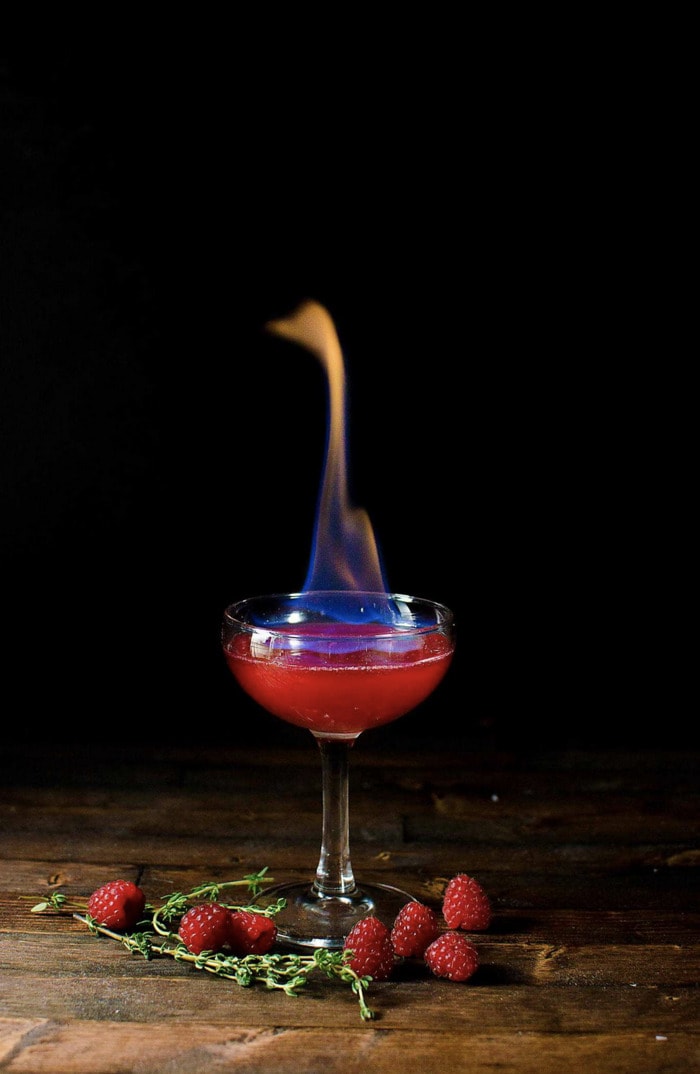 7. Witches Brew Cocktail
Most witches brews consists of caffeine and more caffeine, but it probably doesn't hurt to try something new once in a while. Especially if it turns your mouth blue! Through magic, of course.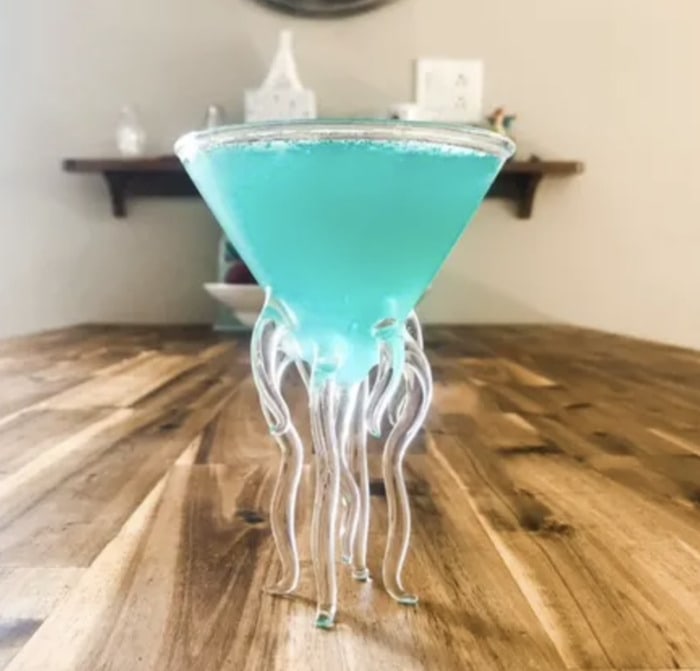 8. Black Widow Martini Mocktail
Technically, this isn't a cocktail, but sometimes, we want the flavor more than the booze. Or at least we tell ourselves that. Combine black olive brine, beet juice, and other flavors, for a very dirty martini. Can we get a cleaning crew in here?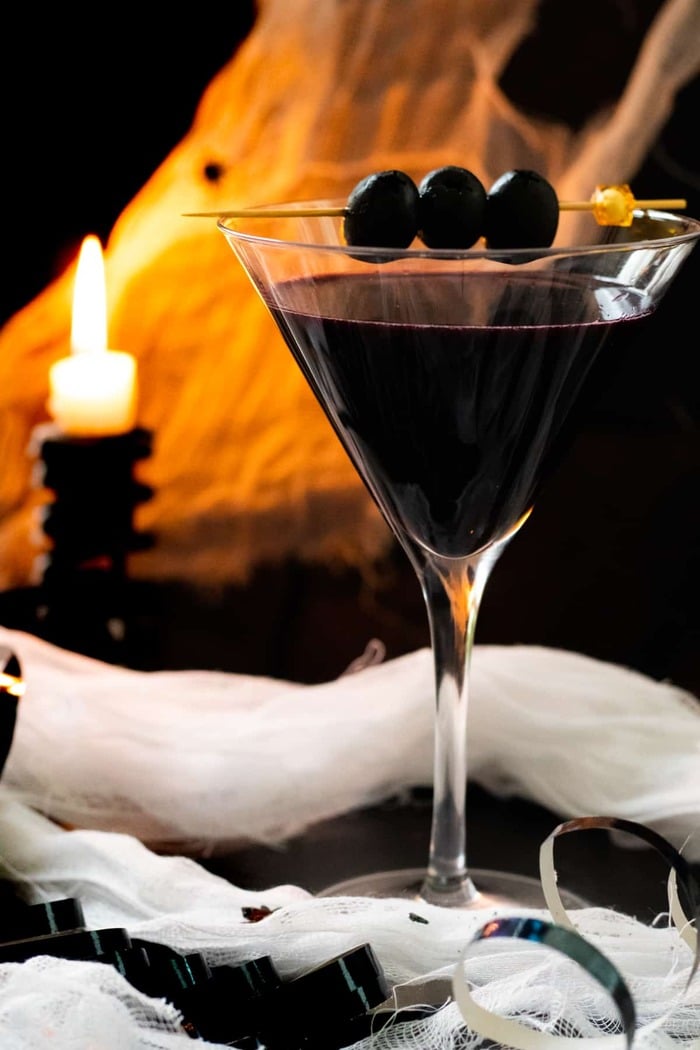 9. Polyjuice Potion Shots
By law, every list of Halloween cocktails has to include at least one Harry Potter drink. We're not sure this will turn you into anyone else, but if it does, please ask Mr. Hyde where he wrote down the computer password.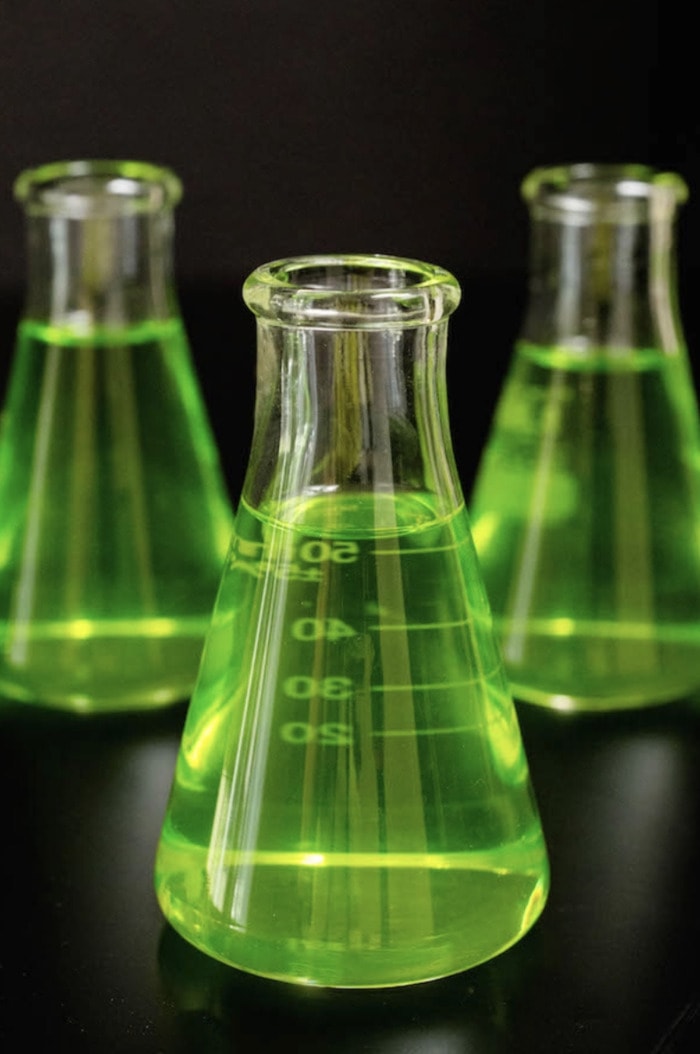 10. Dead Man's Kiss Cocktail
Learn how to make black vodka with this coffee and hazelnut-flavored Halloween cocktail recipe that uses the black vodka. How convenient!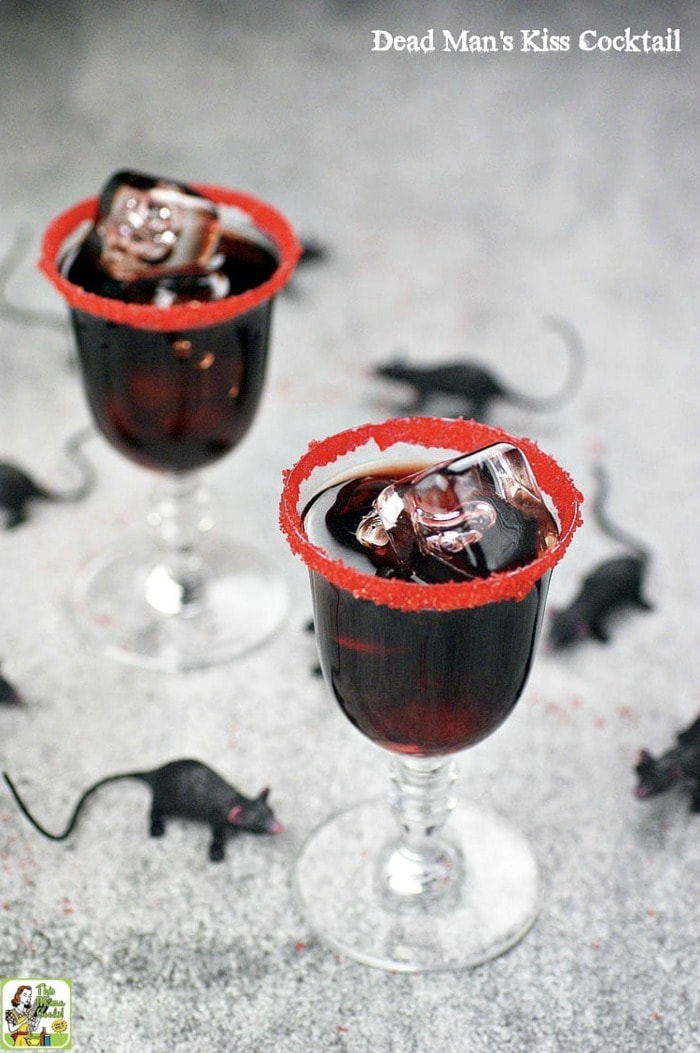 11. Dracula's Blood
To drink the blood of the legendary vampire, just combine black cherry juice, peach schnapps, rum, and grenadine. Cheez-Its are optional.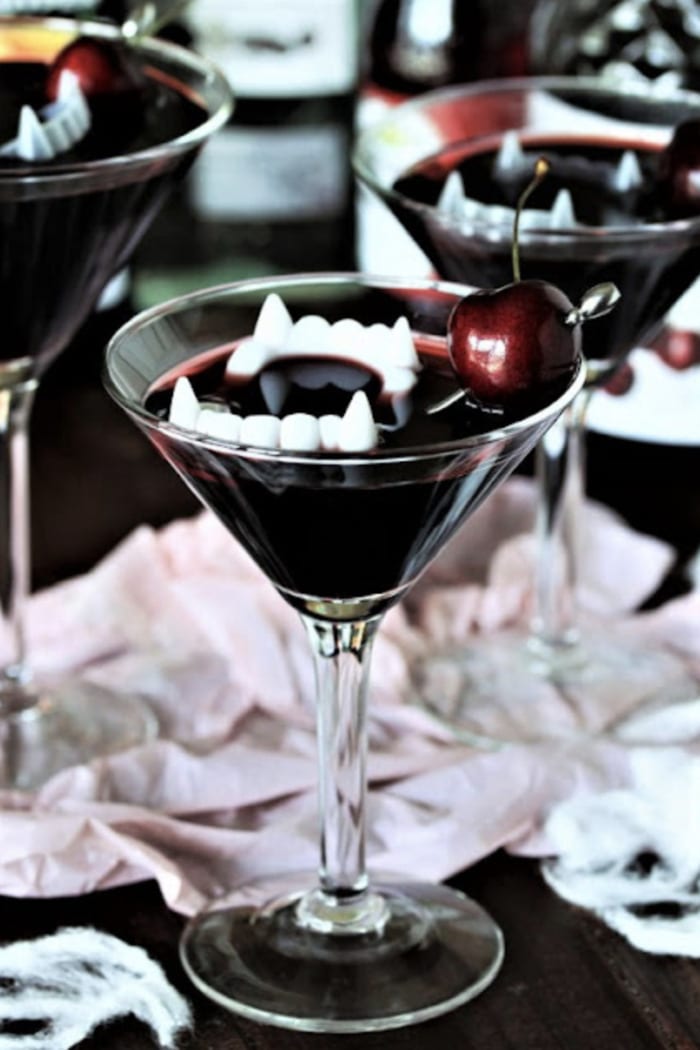 12. Maleficent
A little purple food coloring goes a long way in making this raspberry-and-lime-flavored vodka cocktail stand out.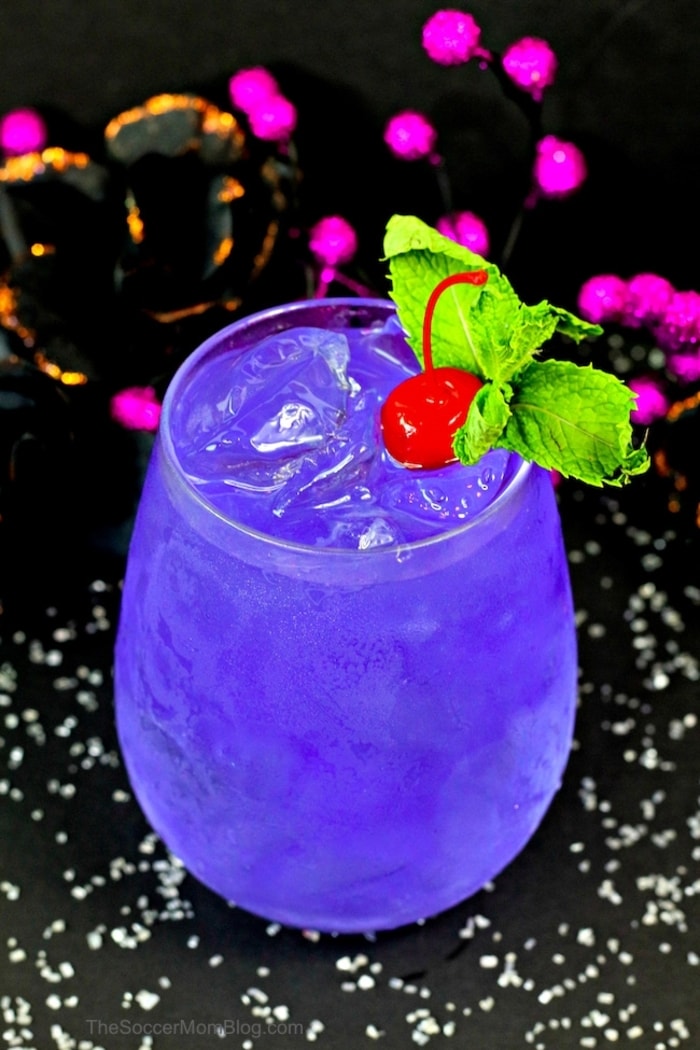 13. Cave of Wonders Cocktail
After barely escaping the cave of wonders with the lamp at the beginning of the film, we think Aladdin probably asked the genie for one of these. Or four.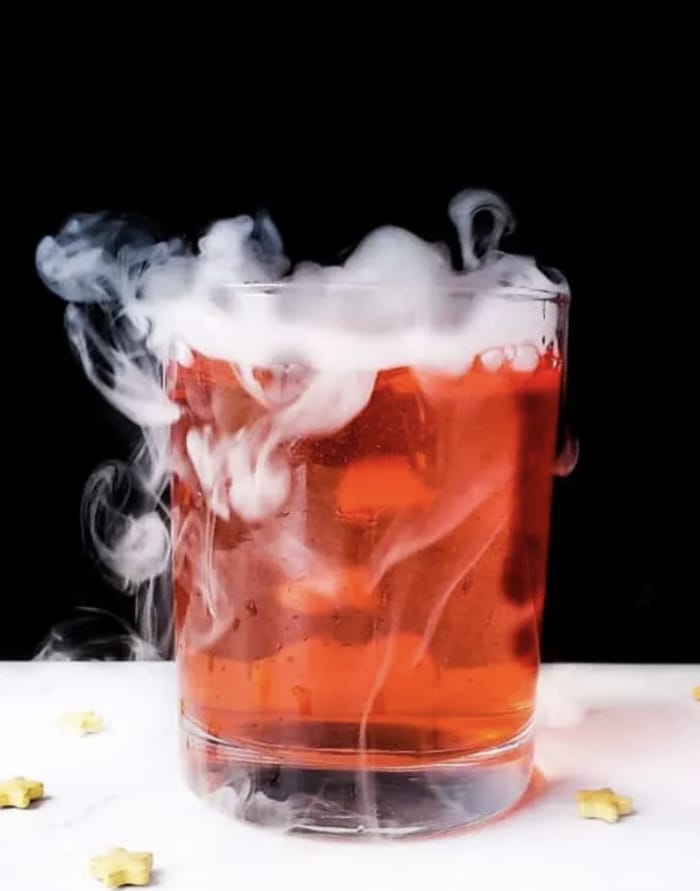 14. Poisoned Orchard Cocktail
When they say it's a bad apple, we usually think it means it has worms in it, not cyanide. Good thing this apple brandy and rum Halloween cocktail just has cinnamon, cloves, and other spices that don't seem terribly suspect. But go ahead and take the first sip.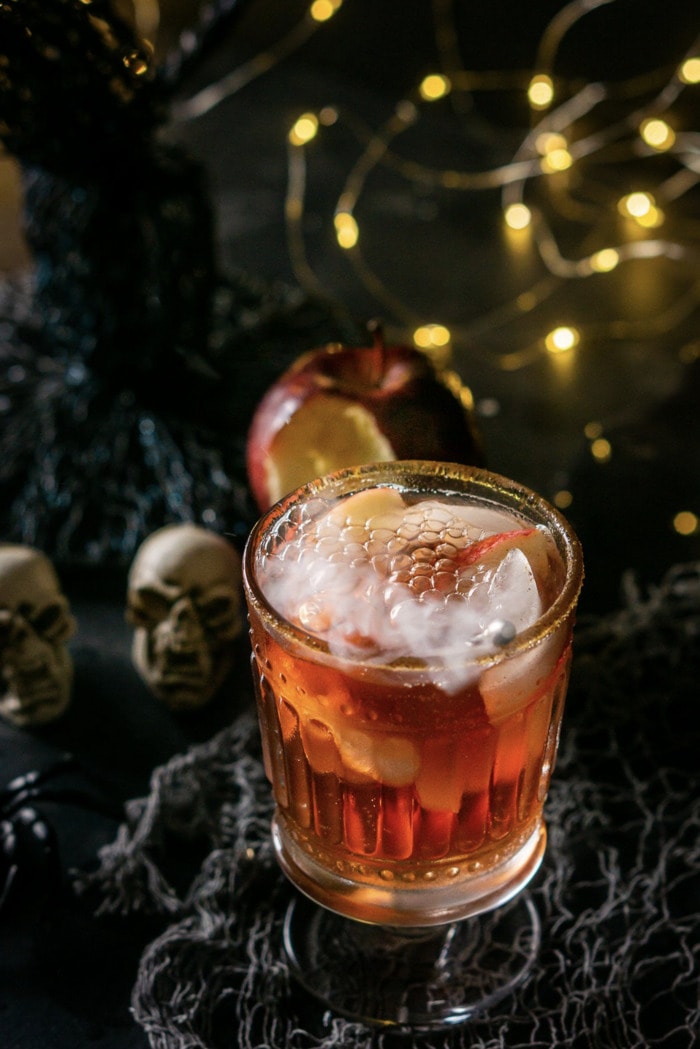 15. Vampire Kiss Halloween Shooters
Spruce up your friend's mad scientist laboratory with these vials filled with bright red strawberry daiquiris. Keep her out of the flat earther Facebook groups after she's had a few.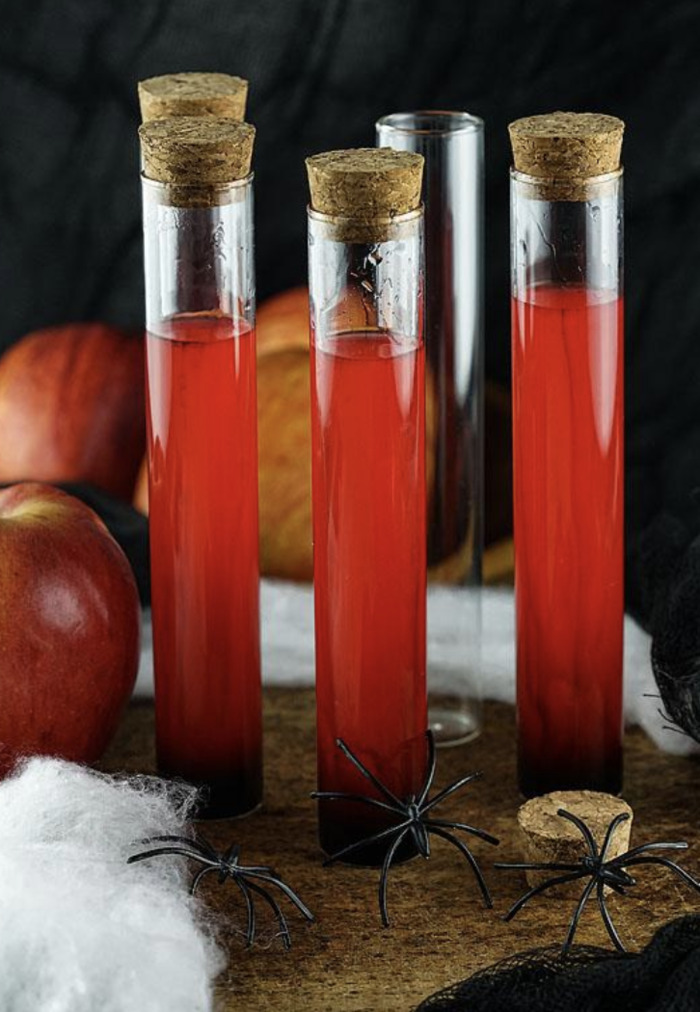 16. Candy Corn Shot
This layered candy corn shot topped with whipped cream and two pieces of candy corn only looks like spooky season's worst treat. It actually tastes like pumpkin spice, thanks to the pumpkin pie spice liqueur. As if vodka wasn't basic enough.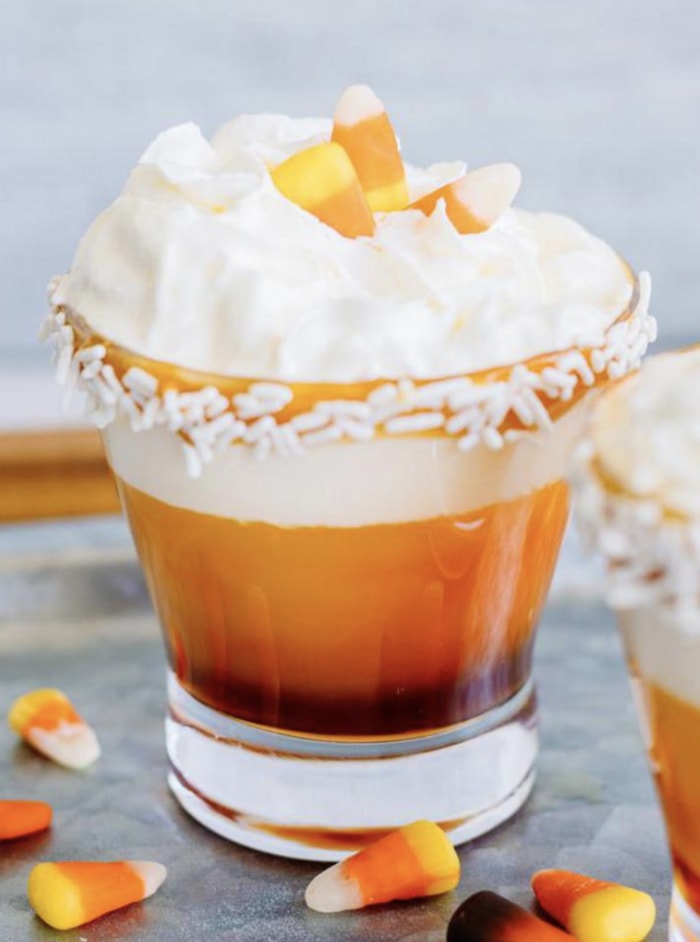 17. Phantom Potion
It's not a proper Halloween drink list without a few green potions on the menu. This one combines Kool-Aid, triple sec, and vodka. It also explains why the Kool-Aid man thought the wall was a door.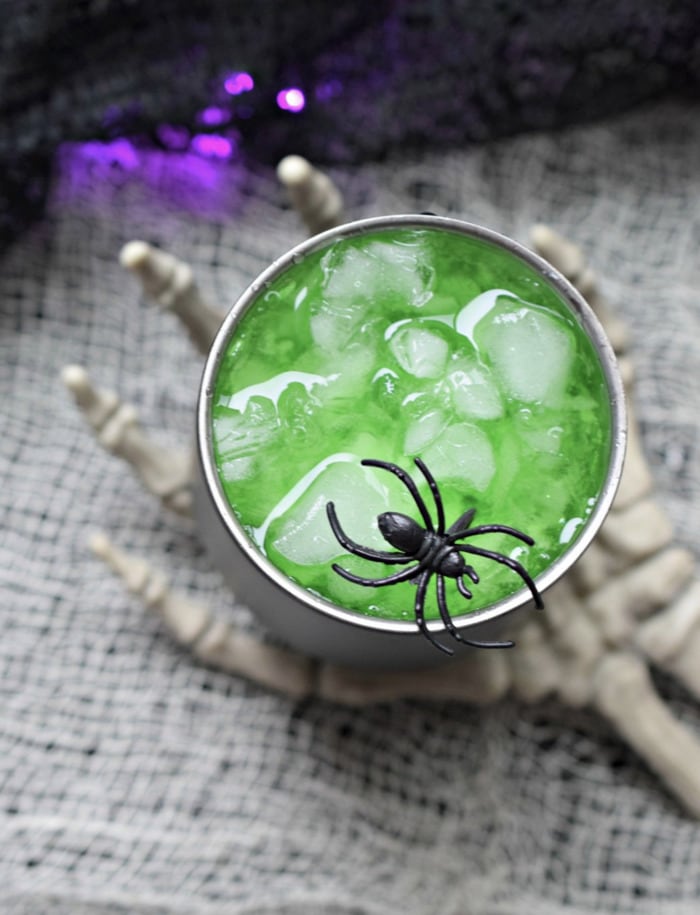 18. Candy Corn Martini
Come October, you know Bond orders this martini up to his room at 3am. Along with some Twizzlers. And a few Tums.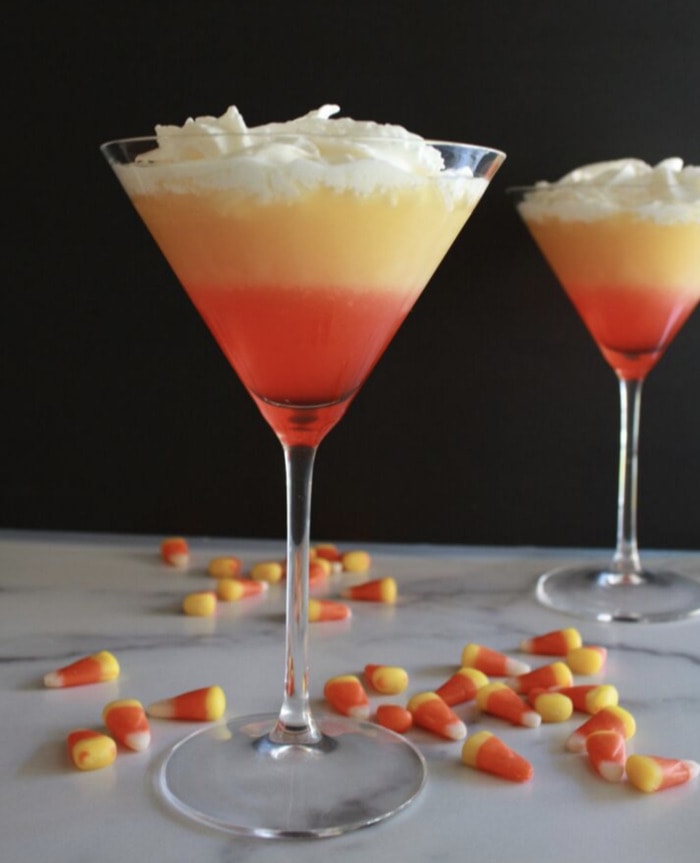 19. Carrot and Orange Gin Cocktail
When you want to go on-theme with the color, but have had quite enough pumpkins for the month, thank you very much. And with the orange juice and carrot juice, it's practically a health drink! Follow us for more nutrition tips.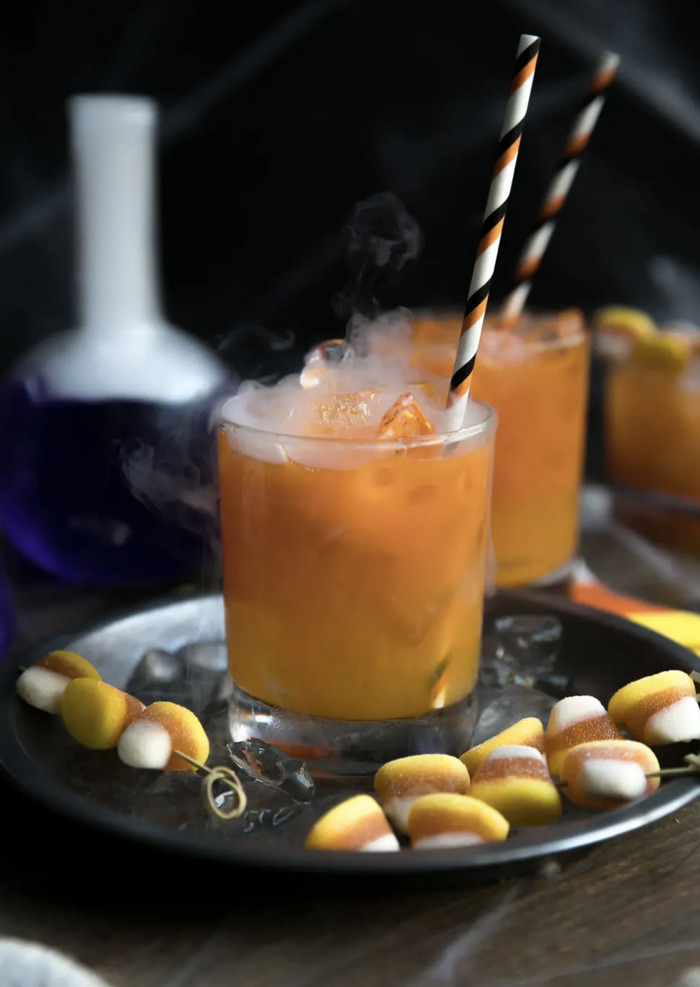 20. Halloween Sangria
Nothing says warm weather wine spritzers like…October. Still, you'll catch us sipping this fall fruit-infused cocktail all autumn long. It goes until February, right?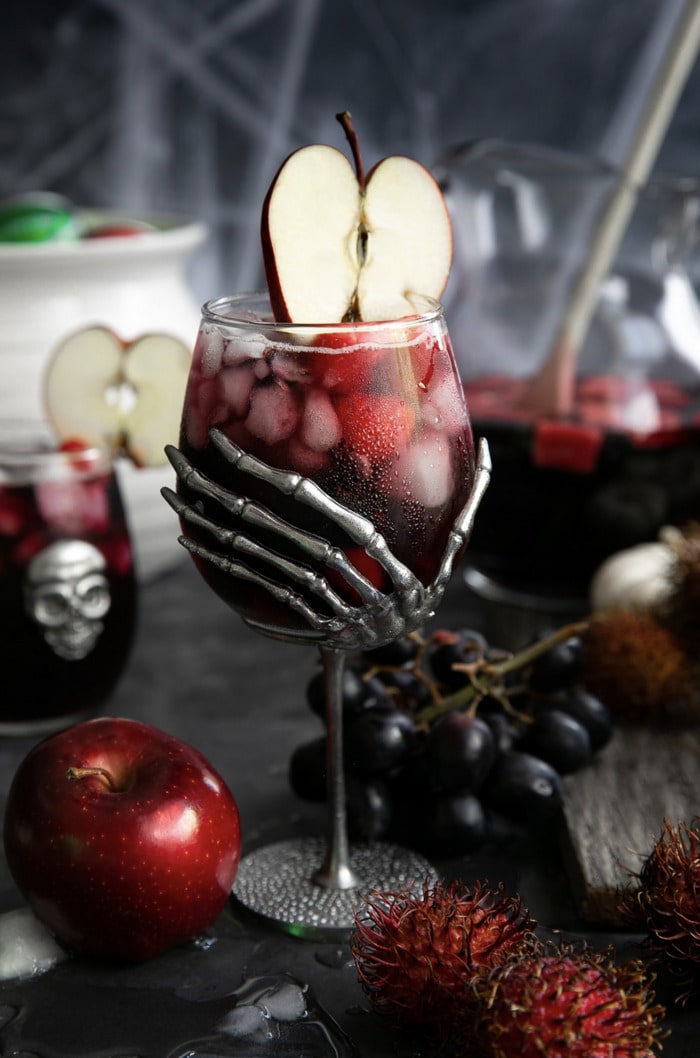 21. Ghostini
The adorable ghost martini combines RumChata and vodka whipped cream for a drink that is definitely going to haunt us in the morning.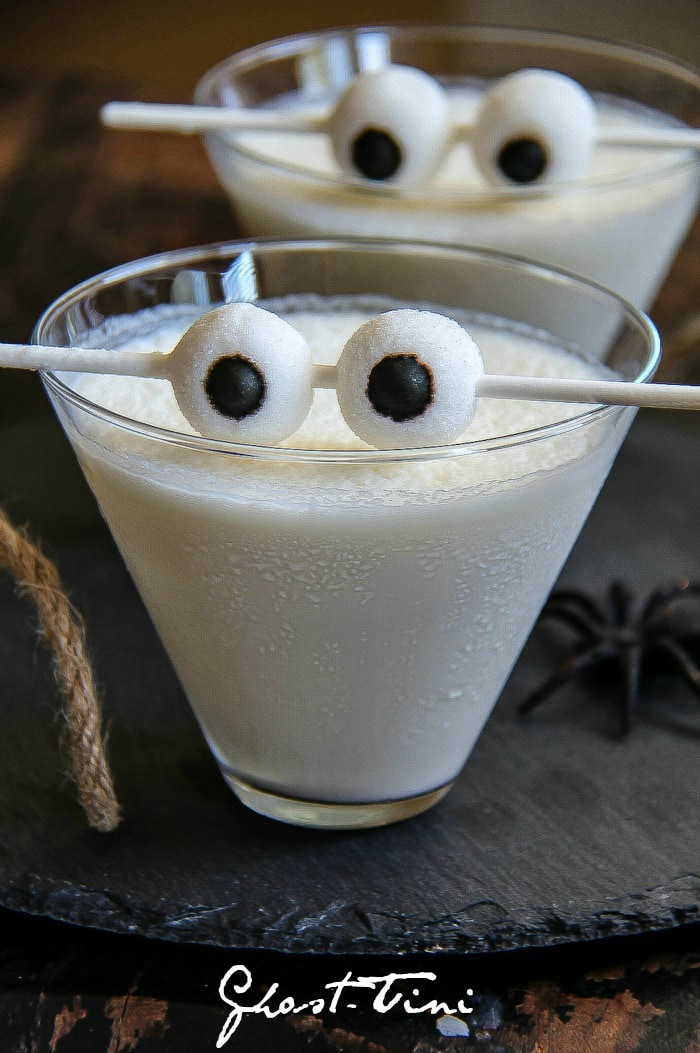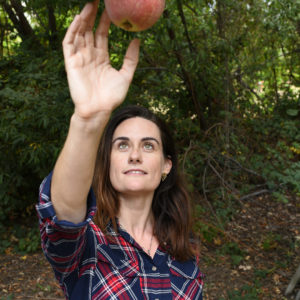 Latest posts by Rebecca Swanner
(see all)