When it comes to smooth liquors, brandy is close — if not on the top — of our list. One type of brandy, cognac, is known for being so smooth it goes down like water on a duck's back. Or whatever cliche you're in the mood for.
But, with more than 200 cognac distilleries out there, how does you hop on the cognac train? You could go with one of the "Big Four" (Courvoisier, Martell, Remy Martin, and Hennessey) and you'd be fine, we consulted with Tom Clarke, the Head of Content and Marketing at FrootBat — an industry-leading online marketplace for wine, liquor, and whiskey to go deeper.
Frootbat helped us find our way through the cheapest (yet still delectable cognacs) to the finest VSes, VSOPs, XOs, and XXOs on the market. So, go find a fireplace, break out your best snifter, and let's get started.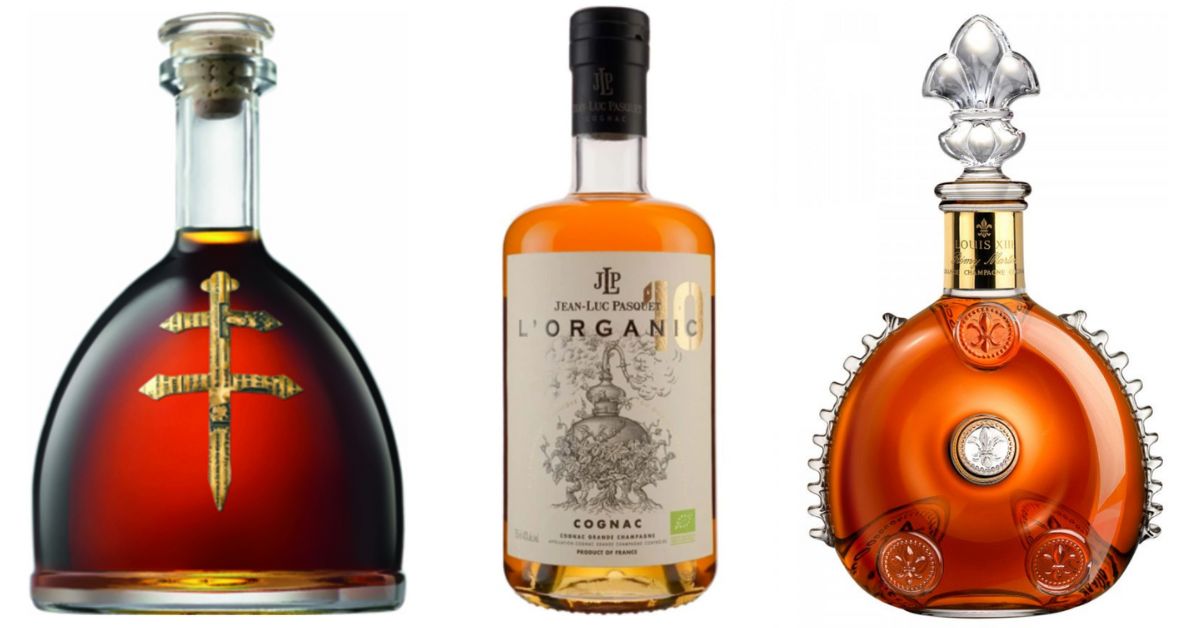 What is Cognac?
Cognac is a variety of brandy that's produced from distilled white wine. It originates from its namesake region in France.
For a brandy to be considered a cognac, it must be:
Made in the state of Charante in the Cognac region of France.
Made from white grapes low in sugar and high in acidity from one of six areas within the region. Those grapes include the most popular Ugni Blanc, as well as Colombard, Folle Blanche, Montils, Sémillon, and Folignan.
Distilled twice in copper pot stills. The second distillation produces the young brandy known as eau de vie.
Aged for at least two years in French oak barrels after distillation and blended with other eau de vies.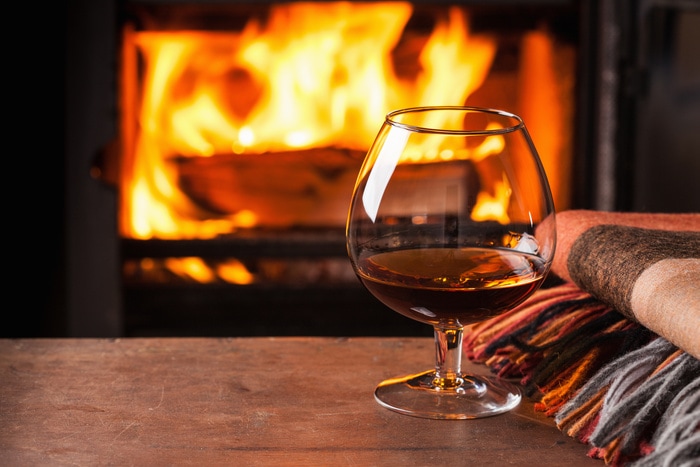 What Is Brandy?
Like all bourbon is whiskey, not all whiskey is bourbon. Brandy and cognac are similar in this way. All cognac is brandy, but not all brandy is cognac. That's because brandy is a fermented fruit juice, while cognac is made from distilled white wine and must follow the rules listed above.
Brandy, on the other hand, plays a little more fast and loose with the rules. Brandy is simply fermented fruit juice. Pisco, Cognac, and applejack are all types of brandy.
Typically, brandy is:
A liquor produced by distilling wine which is made by fermentation of fruit juice
Usually has 35-60% alcohol by volume
Is produced by aging, coloring, or a combination of both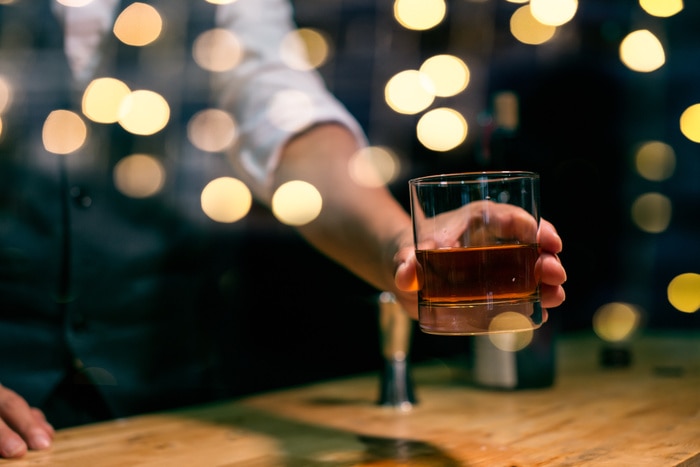 Types of Cognac
Cognac is categorized into four different grades, based on how long it has been aged. How else do you expect them get the amber color and those vanilla, caramel, and fruit notes? Actually, we have some ideas, but Wonka refuses to return our calls.
Since cognacs are blended eau de vies, the type of cognac references the age of the youngest eau de vie in the bottle.
Here are the four categories or types of cognac:
V.S. (Very Special): Cognac that's aged a minimum of two years. Also known as Sélection, De Luxe, or is marked with three stars on the label. Best for cocktails.
V.S.O.P. (Very Superior Old Pale): Cognac aged a minimum of four years. Sometimes called Very Special Old Pale by people who didn't like King George IV who came up with the phrase. Sometimes labeled Very Superior Special Pale, Very Old, Réserve, Vieux, or Look We Just Didn't Like That Guy.
Napoleon: A type of V.S.O.P. that's been aged for six years. The rumor goes that this is because this is the amount of time he was away from Courvoisier, his favorite cognac, but Napoleon didn't actually drink. Yay, marketing!
X.O. (Extra Old): Cognac aged for at least 10 years. The Elder Millennial of cognacs, if you will. The term was reportedly coined by Hennessey in 1870.
X.X.O (Extra Extra Old): Cognac aged for a minimum of 14 years. It walked both ways to school. In the snow. Up a hill.
Hors d'Age (Beyond Age): Cognac that is often used for cognacs that are more than 30 years old. It can rent a car in the U.S.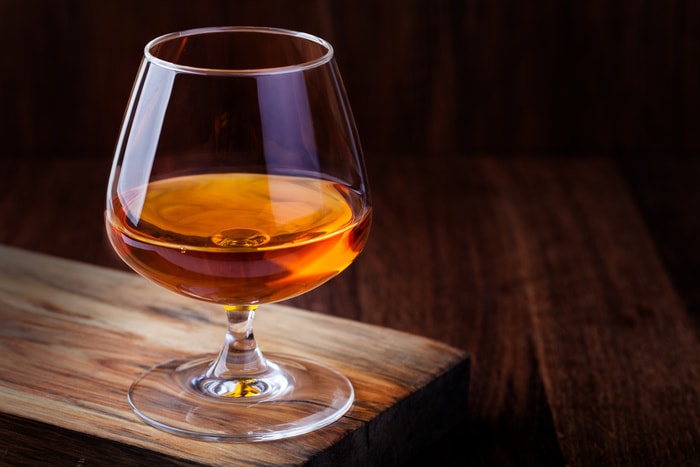 Cognac Brands Ranked Worst to Best
16. Meukow VS Vanilla Cognac, $29.99
One Redditor called it drinkable, but simple and quite boring. However, we think this vanilla V.S. cognac from Meukow is one of the most interesting and unusual affordable cognacs. If it's too sweet to tickle your fancy, use it to make eggnog.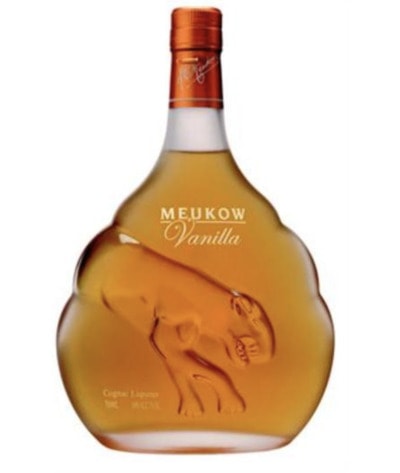 15. Branson VSOP Grande Champagne Cognac, $60.99
While we think this one lacks the richness and fullness of a well-aged cognac, it's decent for the price. Flavor-wise, think tobacco, leather, and subtle smoke. Did someone say s'mores?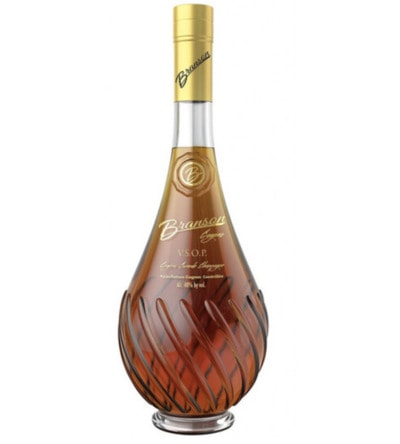 14. Pierre Ferrand 1840, $44.99
According to one Reddit user, this V.S. is an ideal mixing cognac. Not too expensive, good enough to sip neat, and ideal for classics.

13. Hardy Noces d'Argent 25-Year Champagne Cognac, $221.99
According to Frootbat, Hardy's Champagne Cognac is a full-bodied balanced digestif with flavors of tobacco, honey, leather, and raisin. Yes, they decided to intentionally go with raisin. They are not allowed near our cookies.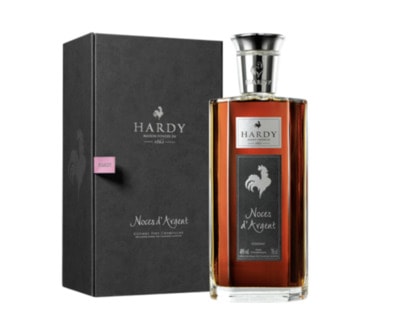 12. Pasquinet XO Grande Champagne Cognac, $111.99
This value cognac — yes, we know — brings forth a mature eaux-de-vie that's aged for over a decade. It's an intense and complex cognac thanks to floral notes, spice, and hints of ginger, oak, cherry, and honey. Where is our butler with our fuzzy slippers, though?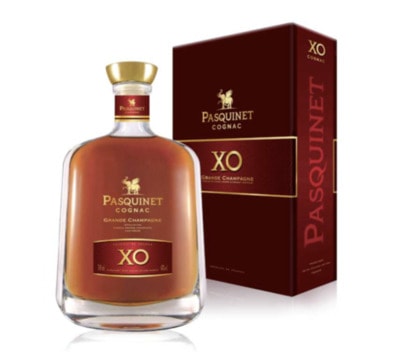 11. D'USSÉ VSOP Cognac, $51.99
Look, we could top the list with the $20,000 bottle D'USSÉ's created for Jay-Z's 50th birthday, but Frootbat guided us towards this slightly more afforable bottle instead. The full-bodied blend has hints of sweet oak, cinnamon, as well as a complex interplay between honey, almond, dried apricot, and dates. We don't think it's a fruitcake in disguise, but we'll have to order another bottle to be sure.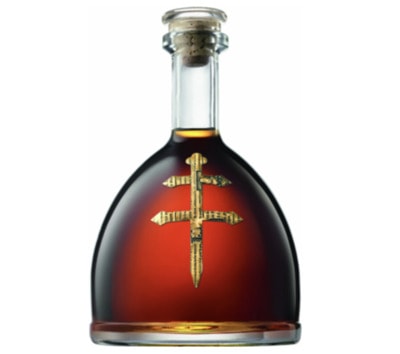 10. Jean Luc Pasquet L'Organic 10 Cognac Grande Champagne, $103.99
A XO that's certified organic — Jean Luc Pasquet's XO is fruity, floral, and unashamedly French. (The beret is invisible.) You can expect rich stone fruits, figs, and a faint oakiness from this warming liquor.

9. Bache Gabrielsen XO Premium Cognac, $148.99
Bache's Gabrielsen's Premium XO cognac has been aged an average of 20 years. Frootbat describes it as having an oaky, toasted aroma with strong hints of herbal fruit, prune, and banana and a tannic finish. Not the best, but seriously smooth.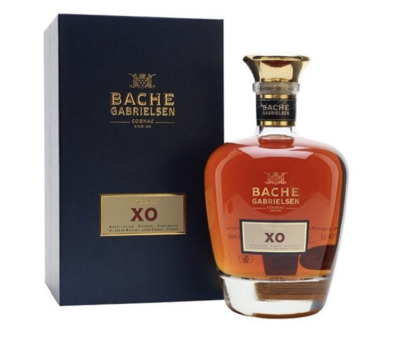 8. Francois Peyrot Heritage Tres Vieille 50-Year-Old Grande Champagne Cognac, $260.99
Taste-wise, you can expect woody, spicy, and rich with a robust, caramel, and vanilla from this complex 50-year-old cognac.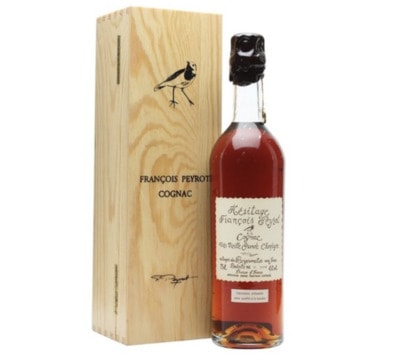 7. Frapin Extra Grande Champagne Premier Cru Cognac, $678.99
A spendy and indulgent blend from Frapin, this cognac is defined by its port-styled sherry influence an intense herbal tobacco aroma. It's decadent and elegant. Which is more than we can say for methol.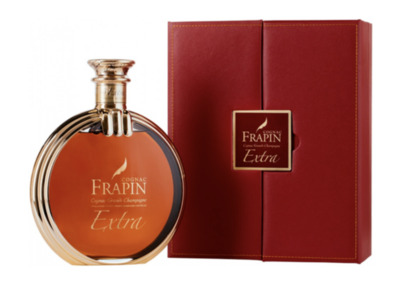 6. Hine Rare VSOP, $67.99
Considering the fact that this bottle is one-tenth the price of the prior one should tell you how smooth it is and a bit about its phenomenal taste. Or you can buy a bottle and do the taste test for yourself. Sounds like a win-win.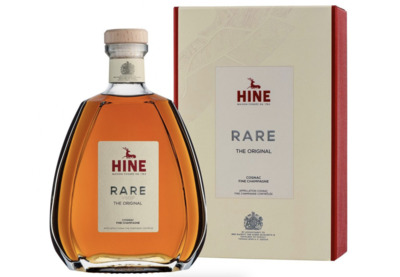 5. Camus Extra Dark & Intense Cognac, $599.99
For true connoisseurs, this bad boy is more than just an iconic box/decanter. The Extra from Camus is an elevated, concentrated cognac that foregrounds dark chocolate, rich butter, and toasted oak. Aged between 30 and 50 years, it's a tremendous sipping cognac. Even if the bottle designed was inspired by the first season of House of the Dragon.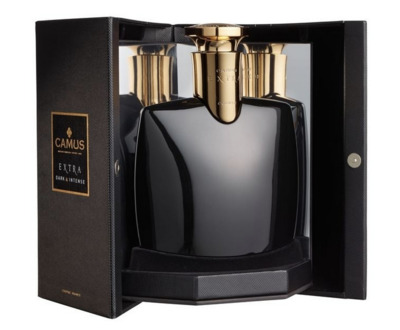 4. Martell Chanteloup XXO Cognac, $999.99
Most would say the L'Or de Jean Martell is the finest cognac, but it's almost impossible to try, let alone acquire, so here's the XXO. The average age of the eau-de-vie in the bottle (it's got 450 of them) is 14 years old and Frootbt thinks it's an expression of the very best cognac terroir. Spicy, complex, and the floral design on the bottle isn't half bad either. It's also not the spendiest one on the list!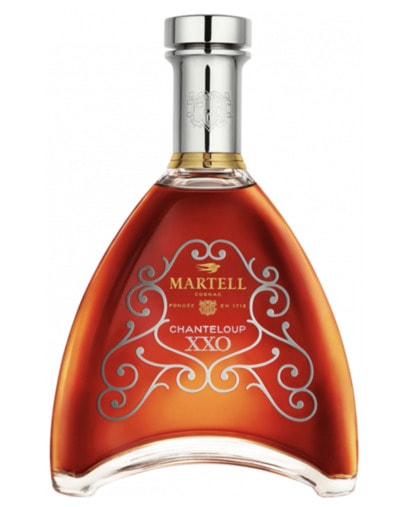 3. Courvoisier Initiale Extra Cognac, $567.99
Deeply rich and complex, Courvoisier's Initiale Extra Hors d'Age cognac is a traditionalist's blend. With forest aromas, oaky woodiness, and a tart citrus undertone you can pretend you live in the woods while sipping this one. At least until your neighbor starts with the lawnmower at 7am again.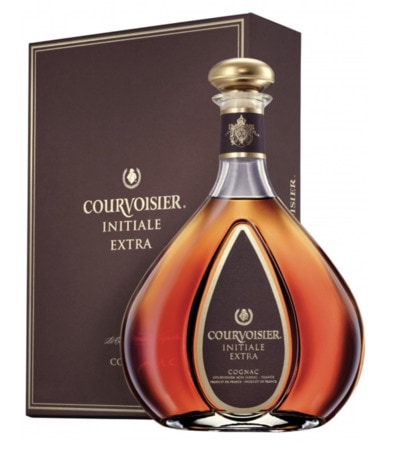 2. Hennessy Paradis Cognac, $1048.99
Hennessey's Paradis blends more than eaux-de-vie, some that might go back as far as 1880. Frootbt's team describes the flavors as featuring apricot, raisin, and a touch of peppery cinnamon. Sounds delicious but you'd think for a grand they wouldn't forget the e at the end of paradise. C'est la vie.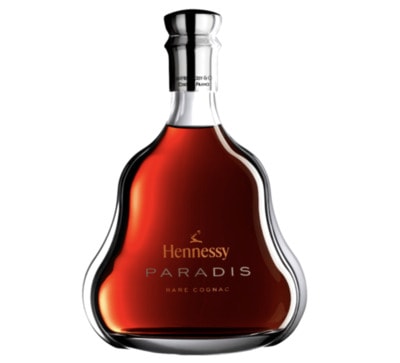 1. Rémy Martin Louis XIII, $3389.99
When it comes to really fancy bottles of alcohol, Louis XIII is up there when it comes to luxury cognac. And, it sounds awfully expensive until you compare it to the world's most expensive cognacs which go for more than $100,000.
Remy Martin's Louis XIII blends 1200 eaux-de-vies from the exclusive Grande Champagne terrior and Frootbat describes it as sublimely smooth and surreptitiously sweet. Unlike its namesake.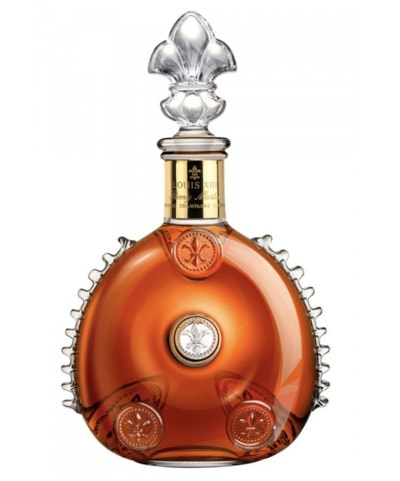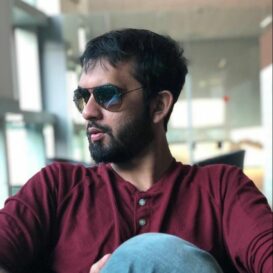 Latest posts by Safwan Azeem
(see all)