When it comes to whiskey, rye is not usually where people start. It's generally more intense than its sweeter cousin, bourbon. And it's particularly punchy if your idea of whiskey begins with the word fire and ends with ball. But, if you want to get into rye, where do you begin?
With the help of whiskey experts, we ranked some of the most popular rye brands out there from worst to best. Prices range from reasonable to "you spent how much on a bottle of alcohol"?
For the best ryes, we chatted with Kim Ohanneson, President of Women Who Whiskey Los Angeles, founder of Ardent Spirits L.A., and curator of Highlands & Islands Distillery Tours, and the expert team over at Frootbat, an online market that specializes in rare and vintage varieties. For the worst, we headed to Reddit. From WhistlePig to Woodford Reserve, let's get into it.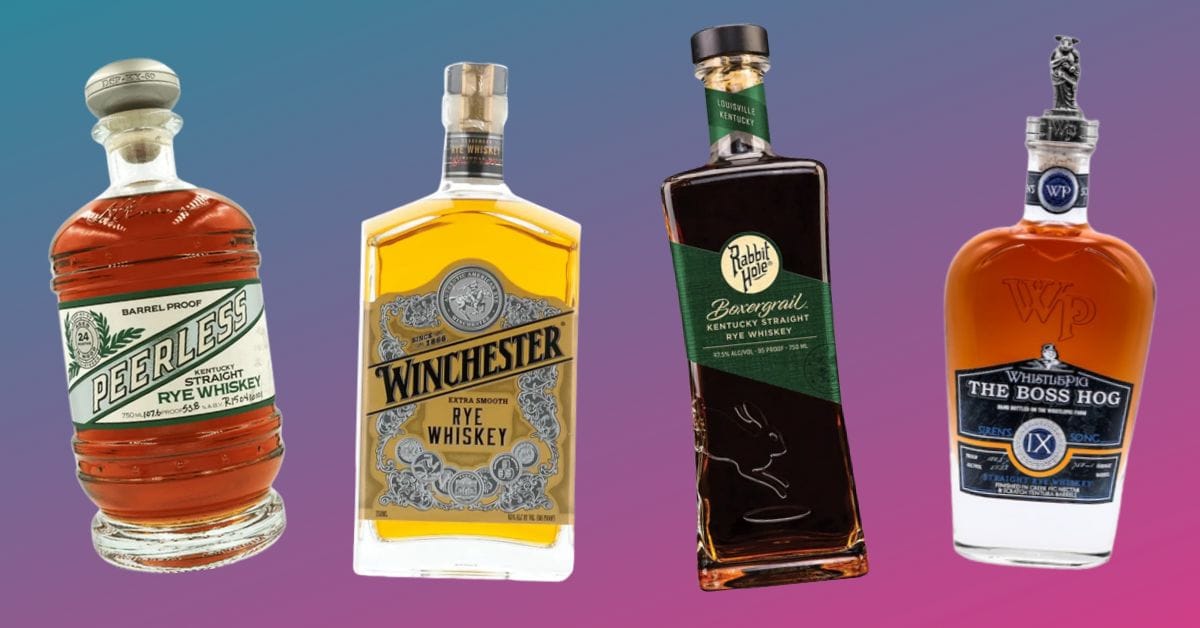 What Is Rye Whiskey?
Rye has a lot in common with its fellow whiskey bourbon. But while the process of making bourbon and rye whiskey are pretty similar, there's one crucial component that's different. While bourbon is made from mostly corn, rye whiskey is made from mostly (Can you guess?) rye!
For a spirit to be considered a rye whiskey in the United States, it must be:
Made from a mash that is at least 51 percent rye grain.
Aged in new, charred oak barrels.
Distilled to no more than 160 proof (80% ABV).
Placed in the barrel for aging at no more than 125 proof (62.5% ABV).
Bottled at no less than 80 proof (40% ABV).
While rye must be at least 51 percent rye, it can include other grains in the mash. These often include corn, malted barley, wheat, and sometimes include rice, oat, or other cereal grains.
What Is Straight Rye?
Unlike scotch, rye doesn't have a minimum aging time, except for straight rye whiskies. Straight ryes must be aged for a minimum of two years. If it is aged less than four years, it is required to have an age statement, which reflects the age of the youngest whiskey in the bottle. This is particularly relevant if the distiller is blending several barrels together to create the rye.
Straight rye also cannot include any added coloring, flavoring, or additional spirits.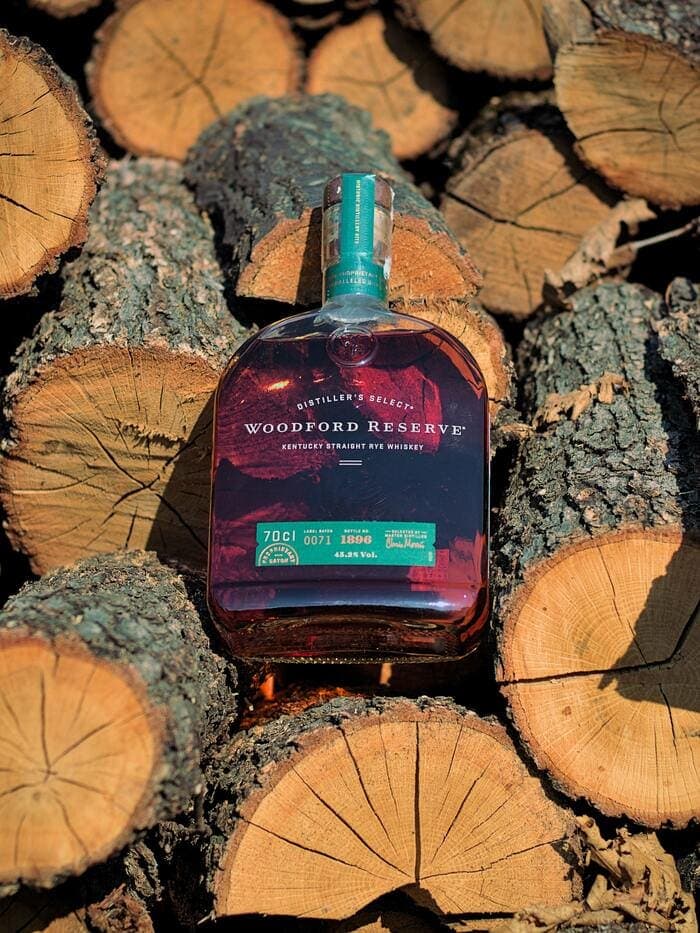 What About Canadian Rye Whiskey?
Canadian Whisky is sometimes referred to as rye whisky, because it was historically made with high concentrations of rye. But, that's not necessarily still the case. And, in fact, some Canadian "rye whiskies" don't even contain rye.
16 Rye Whiskey Brands Ranked From Worst to Best
16. Barrel & Banter Straight Rye Whiskey
At 90 proof, a little of Barrel & Banter's Straight Rye Whiskey goes a long way, but at what cost? Reviews for this rye say it tastes like a weird "whiskey/tequila blend" with an overwhelming "tobacco flavor." If you want to taste a tequila-soaked cigar, this is the bottle for you.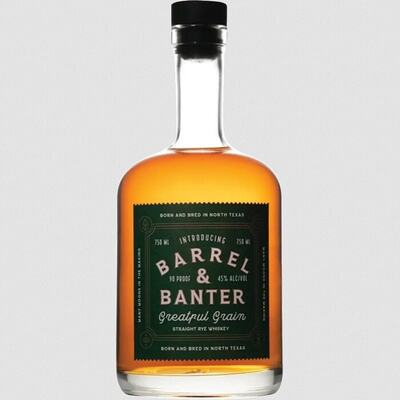 Available at Total Wine
15. Winchester Rye Whiskey
If you're not a fan of the boozy pickle trend, steer clear of Winchester Rye Whiskey, which one Reddit review claims smells and tastes "like it's been beaten to death with a jar of pickles."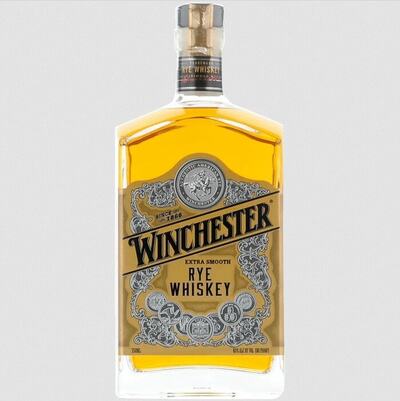 Available at Total Wine
14. Old Overholt Straight Rye Whiskey
Old Overholt is great if you're on a budget. As this Reddit reviewer put it, this rye tastes "medicinal" with a "Band-Aid" scent. In other words, the worst cough syrup ever.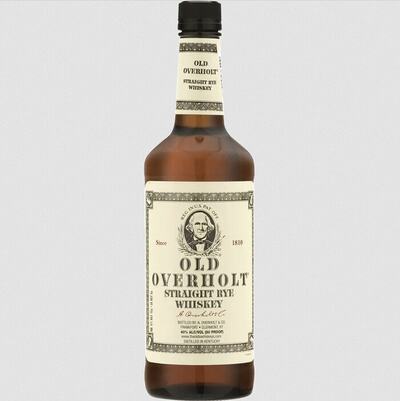 Available on Drizly
13. Copper Pony Rye Whiskey
Perhaps the not-so-pleasant taste of Copper Pony Rye Whiskey comes down to the fact that it's only aged six months. One Reddit reviewer says it smells of "wet cardboard" and tastes "overwhelmingly musty." Well, there goes our distillery fort idea.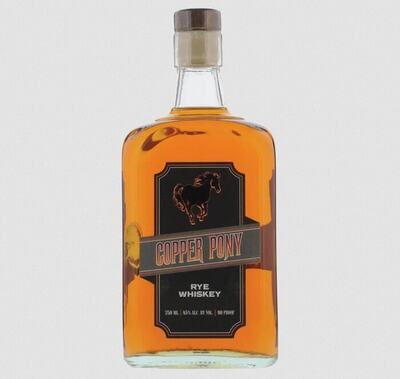 Available at Total Wine
12. Hudson Do the Rye Thing Straight Rye Whiskey
We appreciate a good pun. And we appreciate the spiced apple pie taste this rye whiskey has going for it. According to Ohanneson, this spicy and sweet whiskey also has a kick of mint at the end. We tried adding some to the end of our slide deck and it didn't seem to have the same effect.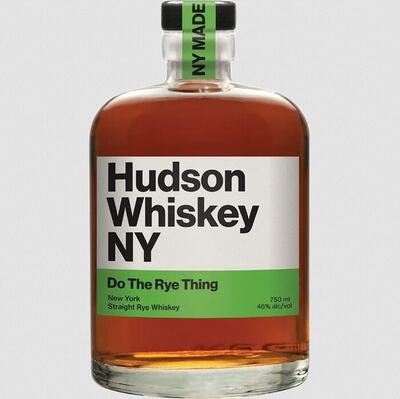 Available at Total Wine
11. Woodford Reserve Kentucky Straight Rye Whiskey
This straight rye whiskey will take you on a flavor journey, one hopefully less creepy than the Willy Wonka boat trip. According to Ohanneson, it begins with a nutty and spicy scent, but has a sweeter flavor and finishes with bitter chocolate. So, pretty much like the boat trip, actually.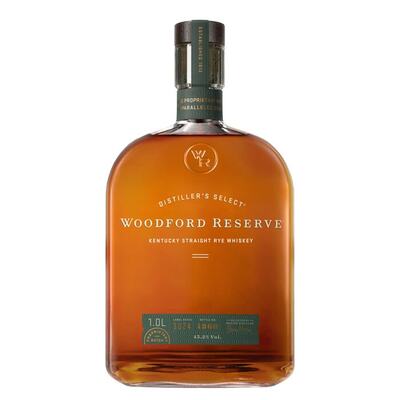 Available on Drizly
10. Michter's Barrel Strength Kentucky Straight Rye Whiskey
Like Olaf, we, too, enjoy warm hugs. And this rye gives off an "immediate warmth," according to the Frootbat team. With sweet notes of cinnamon and cherry that intertwine with toasted vanilla and burnt caramel, we just want to sit with a glass of this Barrel Strength rye by the fire. Sorry, Olaf.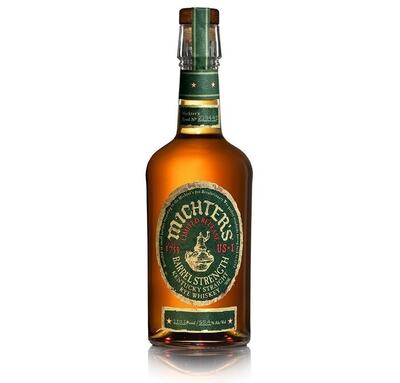 Available at Frootbat
9. High West A Midwinter Night's Dram Straight Rye Whiskey
Shakespeare might raise an eyebrow at this one, but imagine freshly baked bread, black currant jam, and warm maple syrup. Then douse all that in alcohol and the folks at Frootbat say you have the recipe for A Midwinter Night's Dram. And a grumpy 17th century playwright.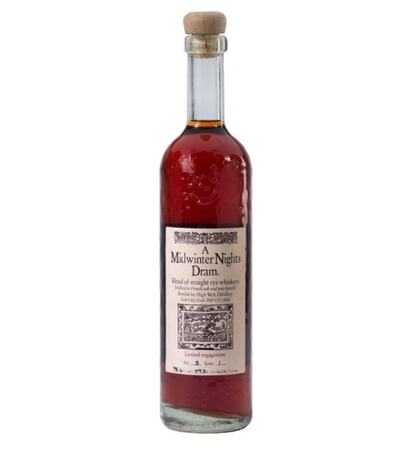 Available at Frootbat
8. Sazerac 18-Year-Old Kentucky Straight Rye Whiskey
As a brand, Sazerac has making spirits since the 1630s, but didn't get into rye whiskey until much later, when the phylloxera virus destroyed the French vineyards (and as a result, their cognac crop) and they had to pivot to stay in business. We're glad they did because it led to this rye whiskey that tastes of cinnamon, clove, black pepper, and nutmeg.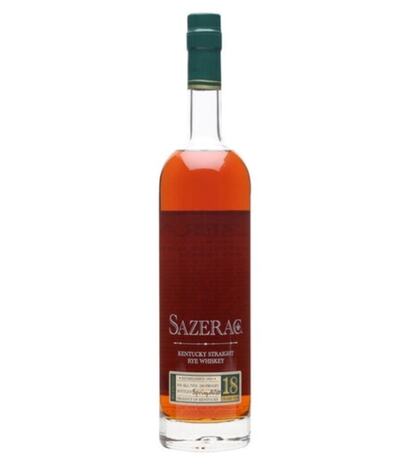 Available at Frootbat
7. Russell's Reserve Single Barrel Straight Rye
According to Ohanneson, the "candied sweetness" of this rye is made more potent and better by the oaky notes underneath. With a "big pop of spice" to finish it off, this sounds so much better than the cinnamon challenge.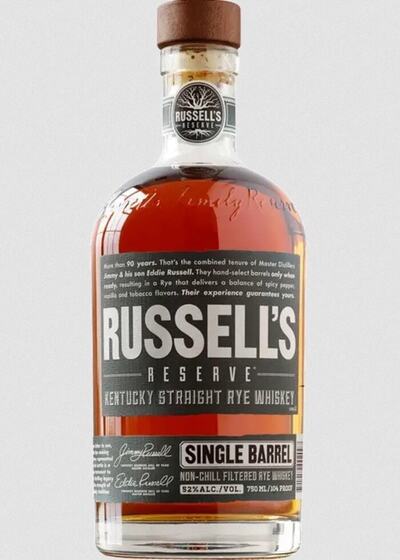 Available on Drizly
6. Peerless Barrel Proof Kentucky Straight Rye Whiskey
You'll find plenty of sugar, spice, and everything nice in rye whiskey. (Millennials, you'll find the Powerpuff Girls.) And if Sazerac's 18-Year-Old is Buttercup, Peerless's rye is Bubbles. With the flavor of maple syrup and sweet baking spices, you'll also find a bit of Blossom in there too. And our lost hair tie.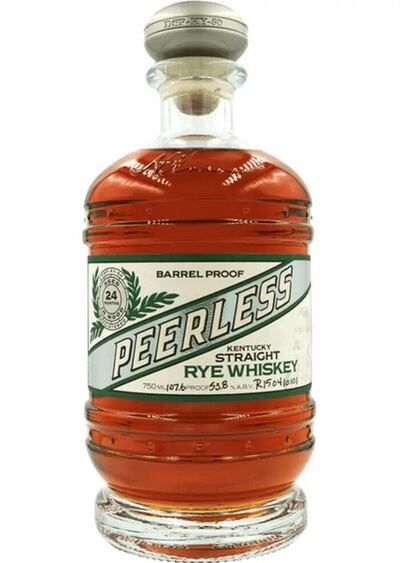 Available at Total Wine
5. Wild Turkey Master's Keep Cornerstone Rye Whiskey
With notes of sweet baking spices and dried fruits, the Frootbat team says that this whiskey tastes like a fruitcake, except that you'll actually enjoy it. We know, we didn't think it was possible either.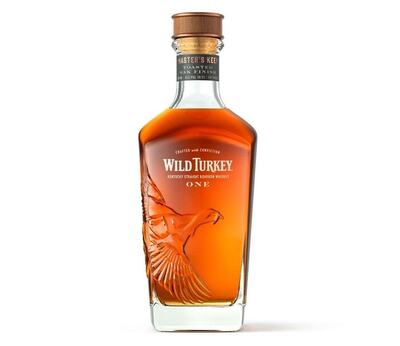 Available at Frootbat
4. Rabbit Hole Boxergrail Straight Rye Whiskey
While most rye whiskeys work for winter, this rye goes to show that you can also drink it all summer long. Though mostly dominated by vanilla and spice, Ohanneson says you'll also find hints of summer fruit in its finish. We'll be sipping this one poolside next year.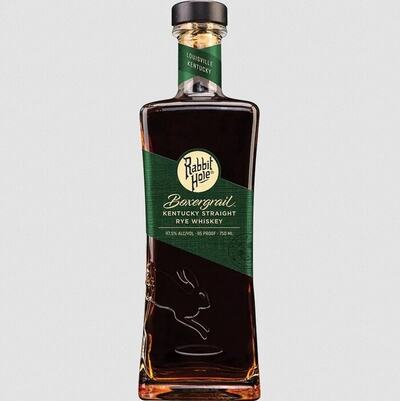 Available at Total Wine
3. Basil Hayden's Dark Rye
Mostly sweet with a little spice, Ohanneson says this rye tastes of cherries on the first sip, but underneath, you'll find hints of spices and oak. There are layers to this whiskey. You know, like an ogre and an onion. Or a parfait. Everybody loves parfaits.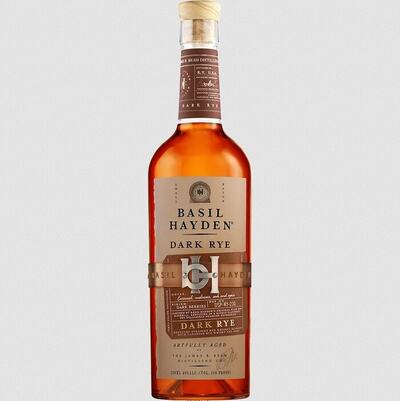 Available at Total Wine
2. Knob Creek Cask Strength Rye Whiskey
The Frootbat team says that this rye tastes of lemon and orange zest with "a strong helping of cinnamon and clove." The perfect winter warmer while you're waiting for your heater to kick in.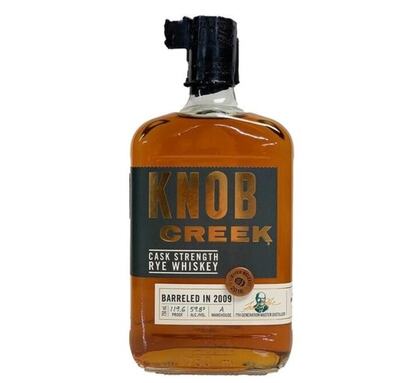 Available at Frootbat
1. WhistlePig Boss Hog VIII
Inspired by the Philippines, the sweet smell of tropical fruits in this rye whiskey hides the sugary taste of toffee and butterscotch. It's all mixed together with a "heaped tablespoon of cinnamon," according to Frootbat.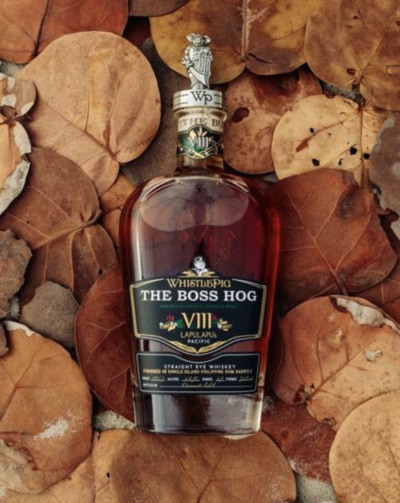 Available at Frootbat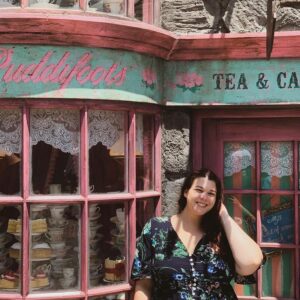 Latest posts by Jacqueline Gualtieri
(see all)