When it comes to Christmas cocktails, there's more than eggnog and more eggnog to go around. There's also Coquito! And, plenty of other holiday drinks that don't include dairy.
Because, let's face it, after going down umpteen chimneys, Santa might need something more than milk and cookies to help him deliver presents all night long. Might we suggest an Old Fashioned for the jolly elf? No, we're not trying to get off the naughty list. Why do you ask?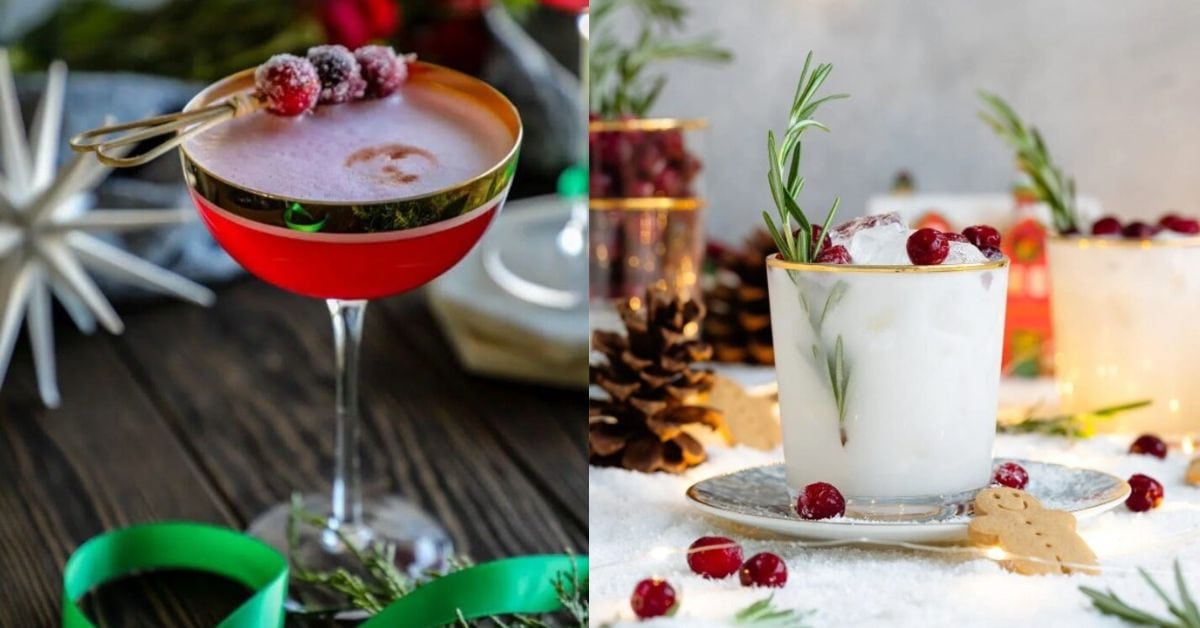 25 Christmas Cocktails Santa Would Love
1. Loaded Christmas Ale
Loaded Christmas Ale is a boozy combination of vanilla vodka, coffee liqueur, and seasonal Christmas ale beer. Drink more than one of these and you might find yourself trying to squeeze your butt down a chimney. Howdy, neighbors!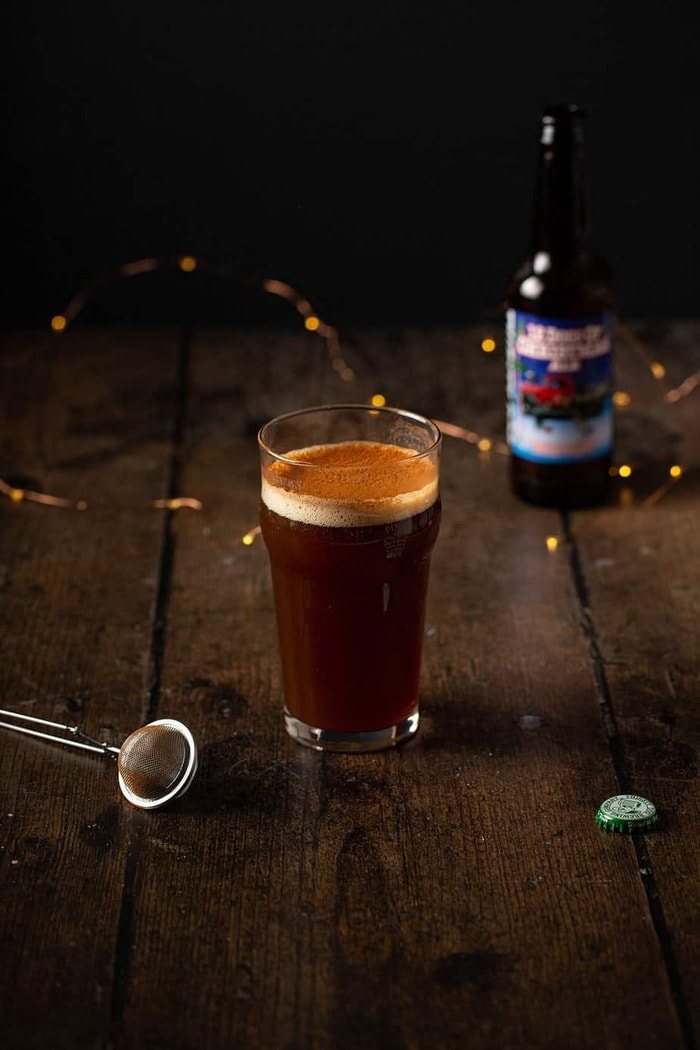 2. Cranberry Moscow Mule
This festive little number has a lot going for it. It's delicious, can be made in batches, and thanks to the sugared cranberries and rosemary sprig, it's as fancy as your holiday dress. Or, onesie.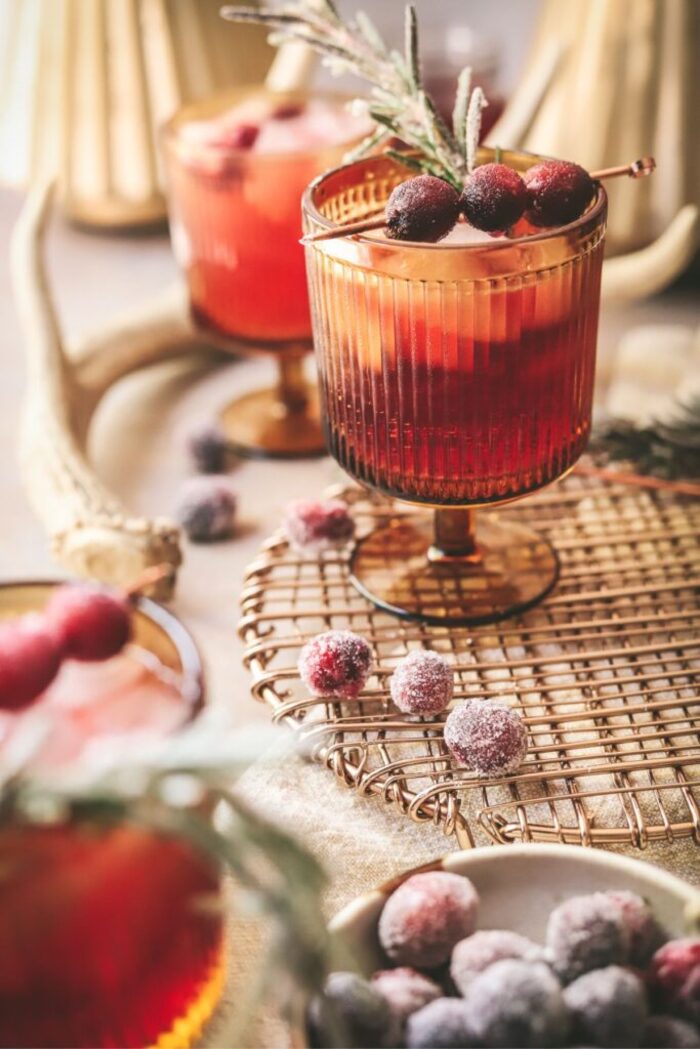 3. White Christmas Margarita
While this might not exactly be what you'd call a traditional margarita considering it uses coconut milk and cranberry bitters, it does look festive. Wait, is that you, Frosty?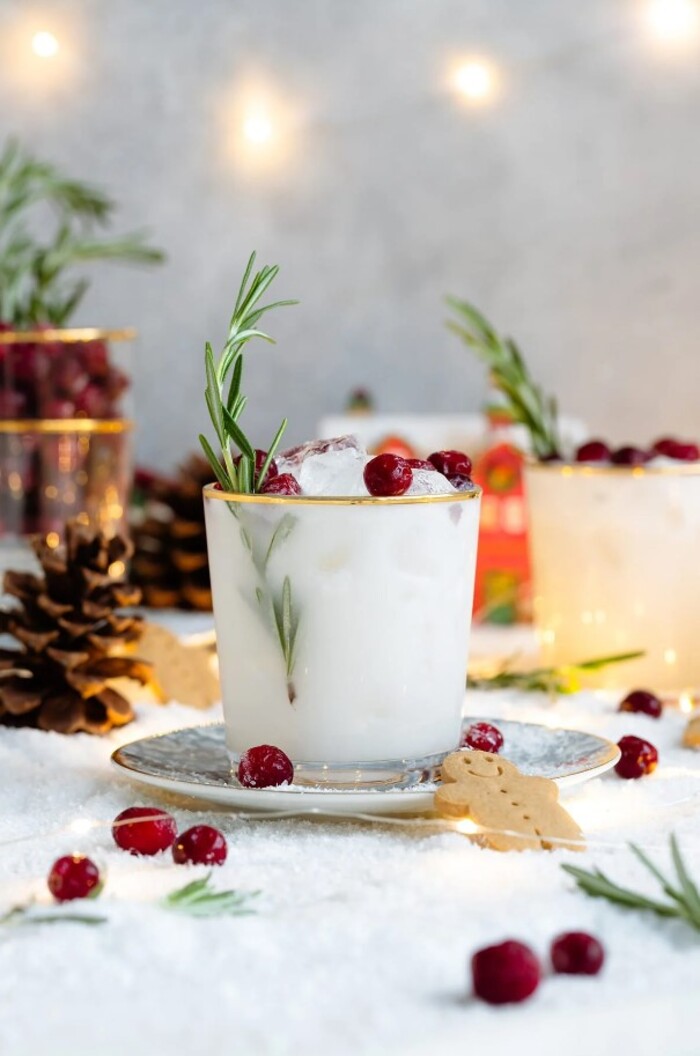 4. Christmas Punch
This winter fruit punch is an easy Christmas drink recipe to make up before all your guests come over. You'll need some rum, a collection of seasonal fruit juices and winter fruits like cranberries, oranges, and pomegranates. And enough people to drink all of it.
5. Poinsettia Cocktails
By combining Triple Sec, cranberry juice, and champagne (or, fine, Prosecco), you can make these vibrant red drinks for Christmas. Best enjoyed at your cousin's house near their white carpeting.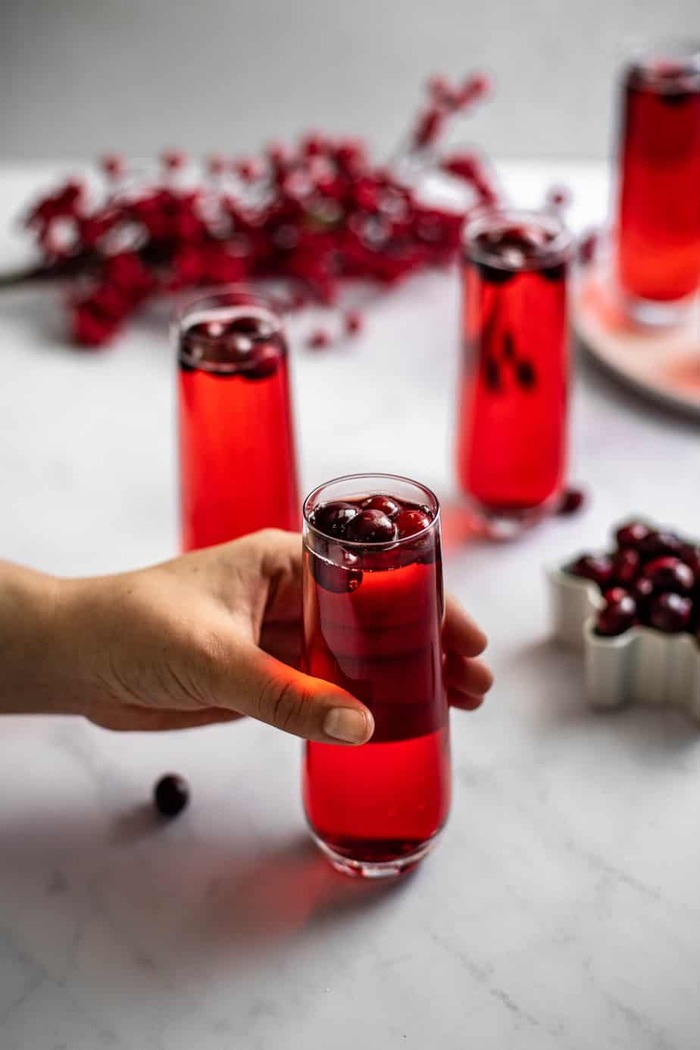 6. Christmas Old Fashioned
If you love a good Old Fashioned cocktail, this one has undergone a costume change for Christmas. You can thank cranberry simple syrup and rye whiskey for the stronger, more tart flavor and Gastronom for the makeover.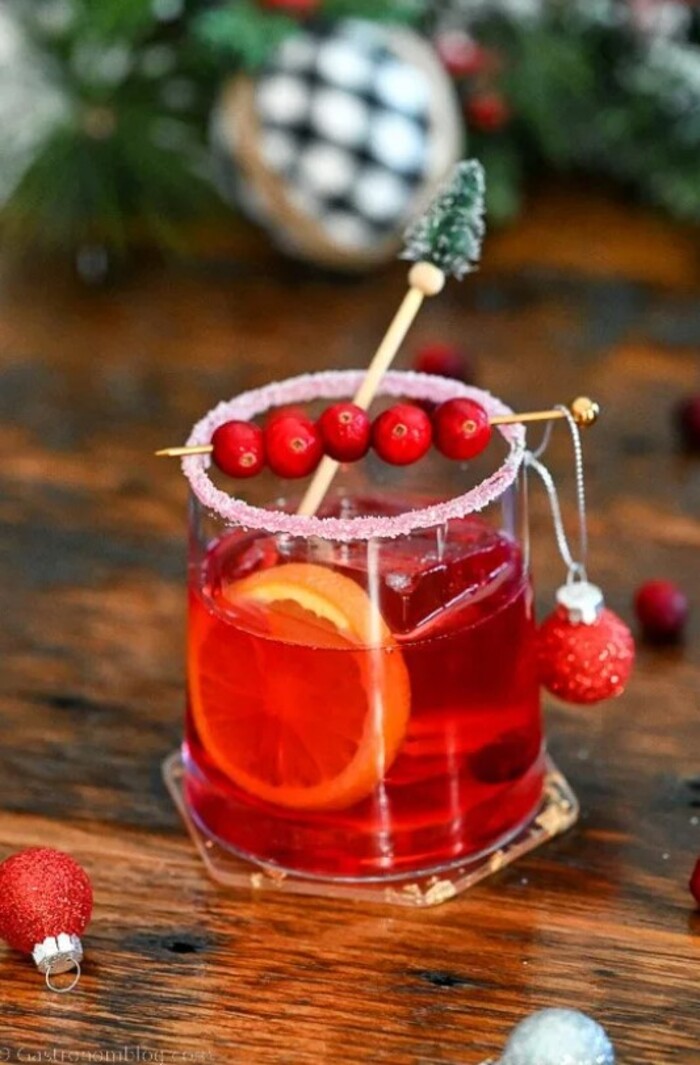 7. Gingerbread Martini
You could make a gingerbread house this year. Or you can look at pictures of life-size gingerbread Aliens and sip this martini instead. Feels less messy. Those Chestbursters are such trouble to clean up after.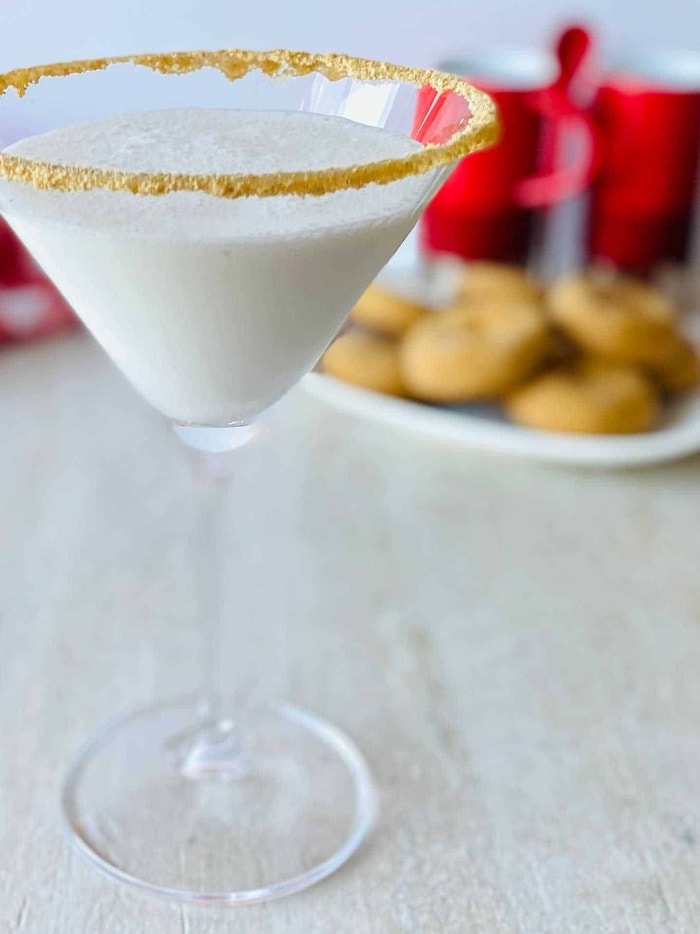 8. Winter Sangria
This wintry sangria is made with a base of Cabernet Sauvingon, brandy, and winter fruits. You can use a different bold red wine. Just not Merlot. Never Merlot.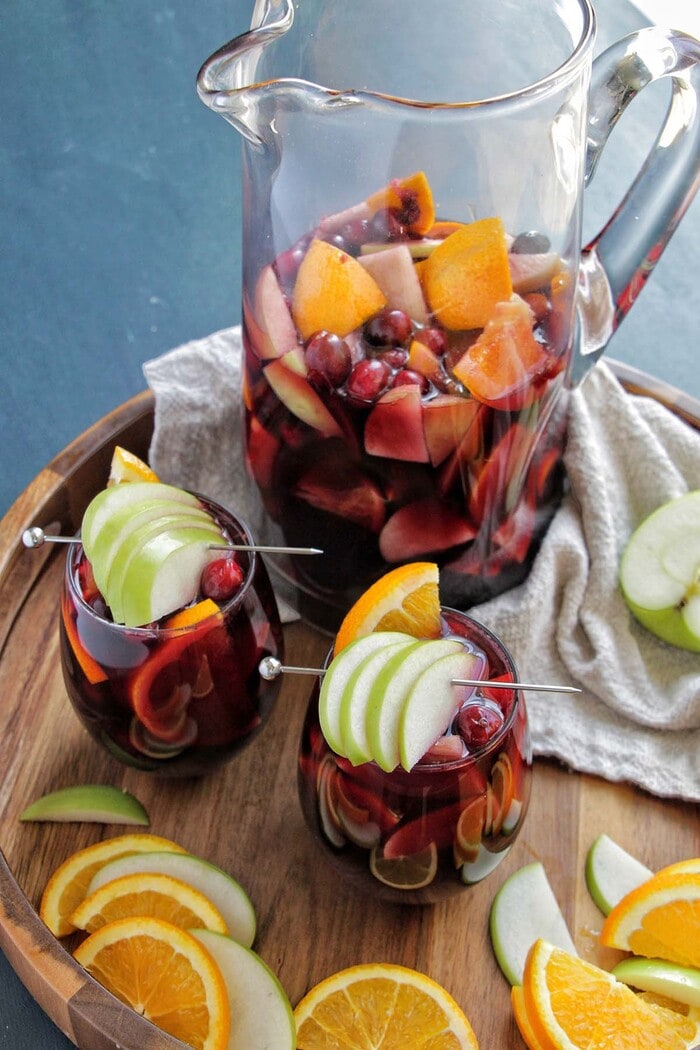 9. Cranberry Gin and Tonic
This recipe takes a perfectly delicious, classic gin and tonic and ratchets up the festiveness several notches by adding cranberry juice to the mix. And Mariah Carey to every playlist.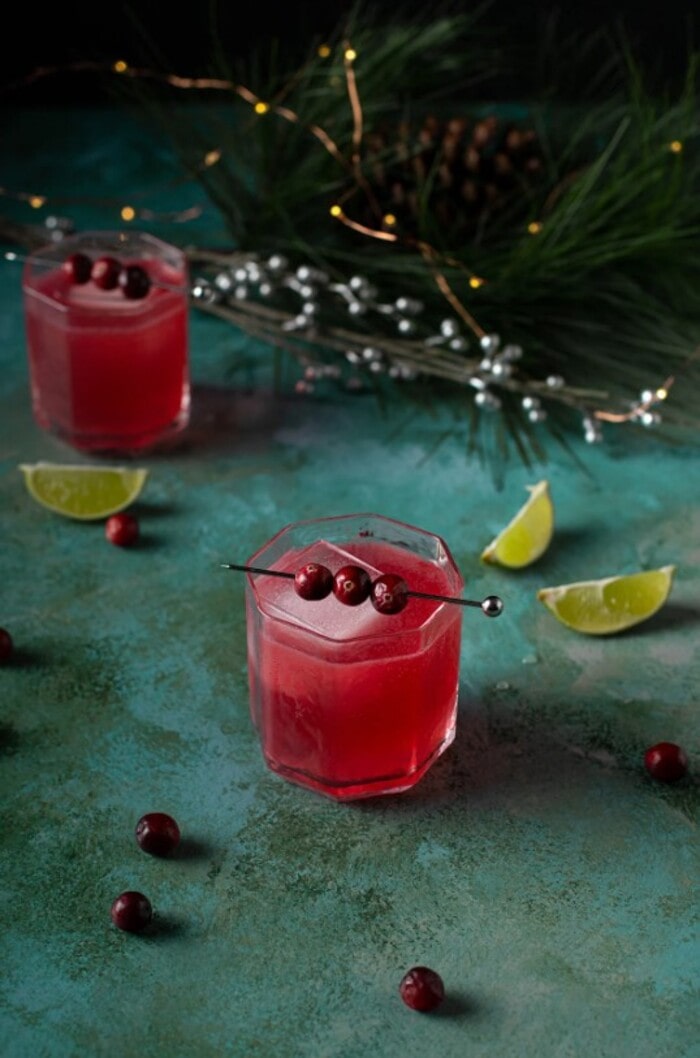 10. Cranberry Negroni
By now, you've probably heard of the Negroni Sbagliato with Prosecco in it. But how about a Negroni with cranberry juice in it? This pleasantly bitter drink is all dolled up for the holidays with deep red cranberry juice and a sugared rim.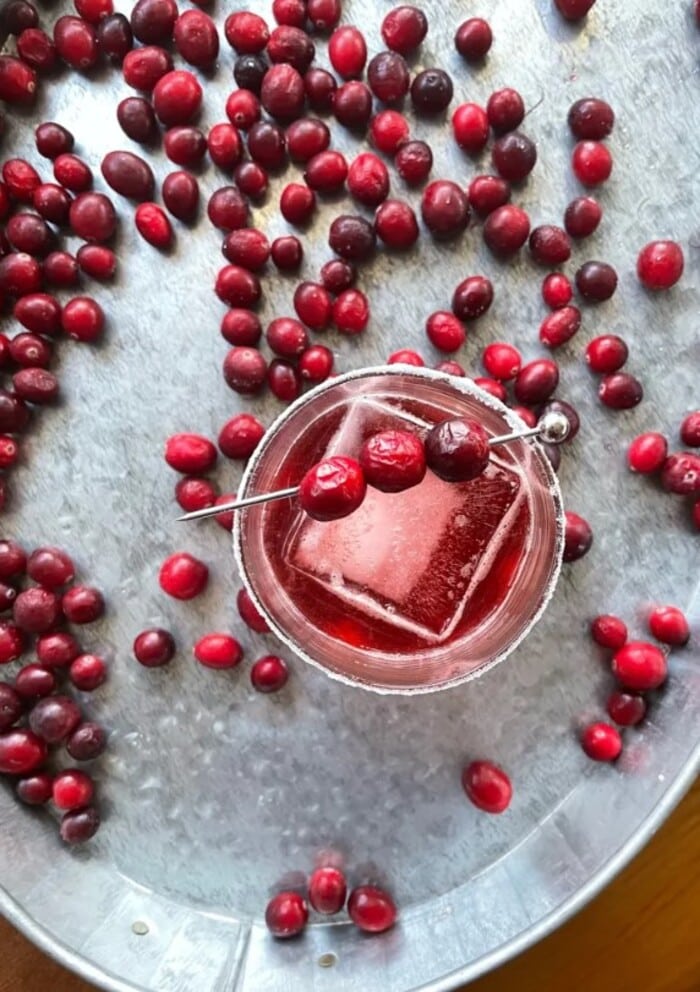 11. Gingerbread Old Fashioned
This fancy-looking festive sip is full of gingerbread flavor thanks to fresh ginger and spices like cinnamon and cloves. (If you want to add even more, consider picking up some gingerbread bitters or convincing some gingerbread men that it's a hot tub.)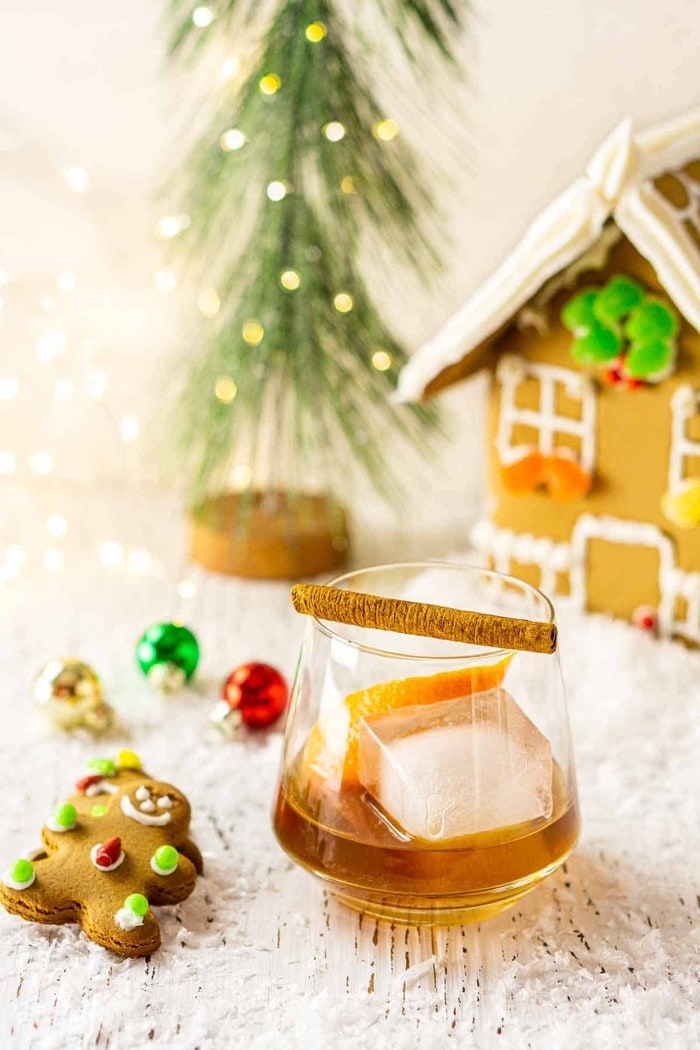 12. The Grinch Mimosa
To give this drink its green Grinchy hue, simply add Blue Curaçao to a mimosa. That's because blue plus yellow equals green. Sort of like purple plus brown plus orange suggests we did not go to art school.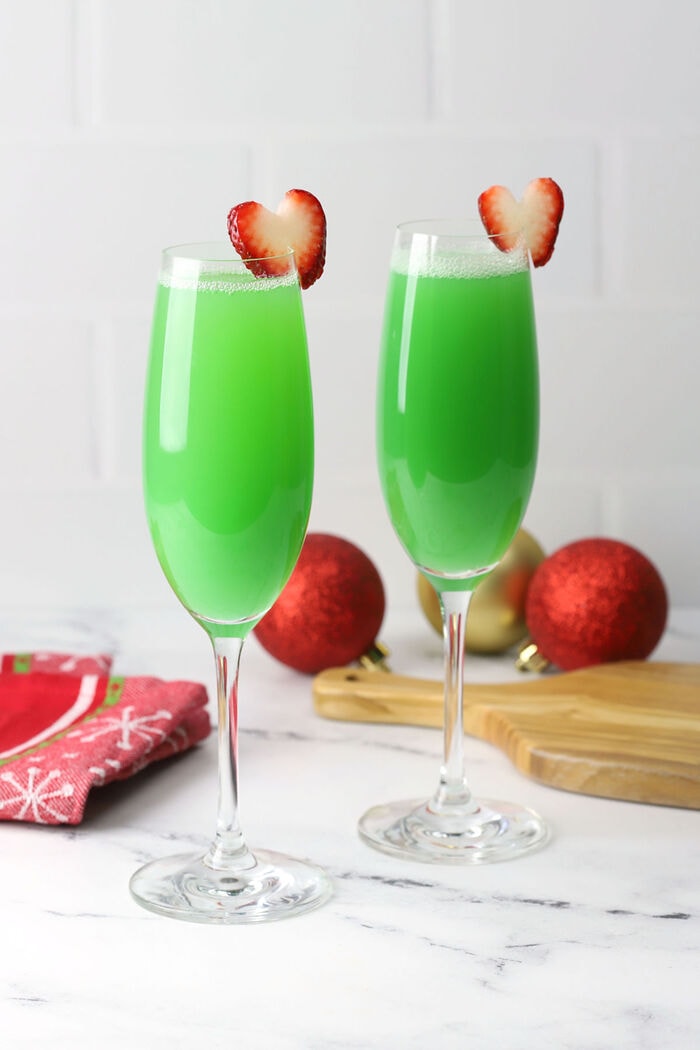 13. Rudolph's Christmas Themed Cocktail
With its candy rim and jewel-toned red color, this vodka-based holiday cocktail ticks all of the boxes. Except the one that says not to. It's such a good listener.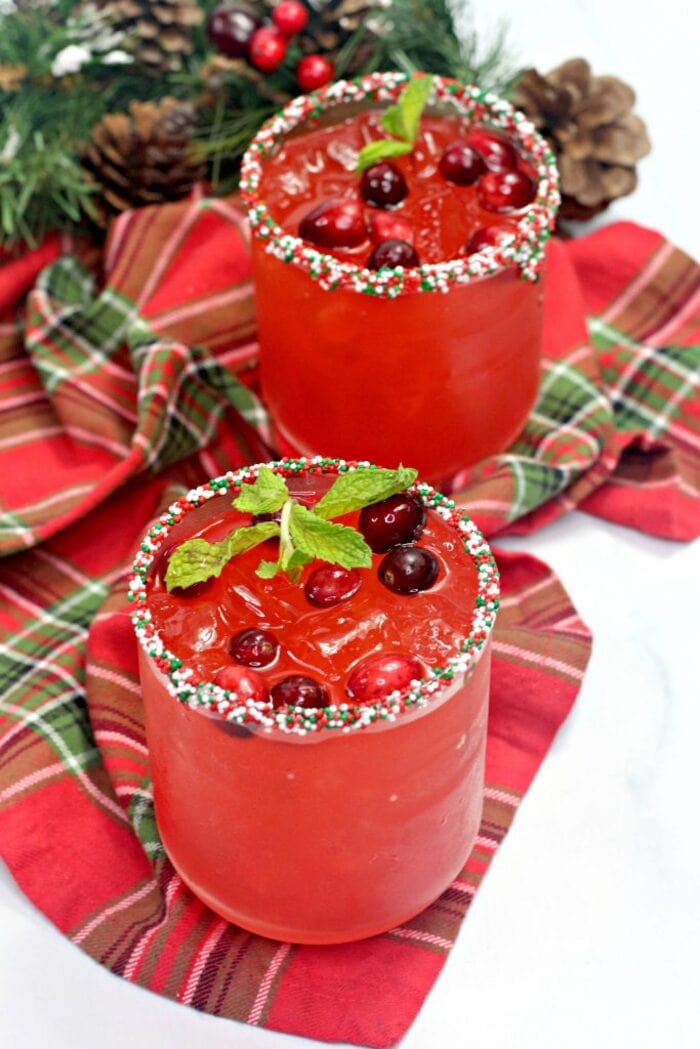 14. Eggnog
Homemade eggnog is richer, creamier, and far boozier than anything that you can find at the store. This recipe walks you through how to pasteurize the eggs so that they're safe to drink. But probably not safe to put back in your omelet.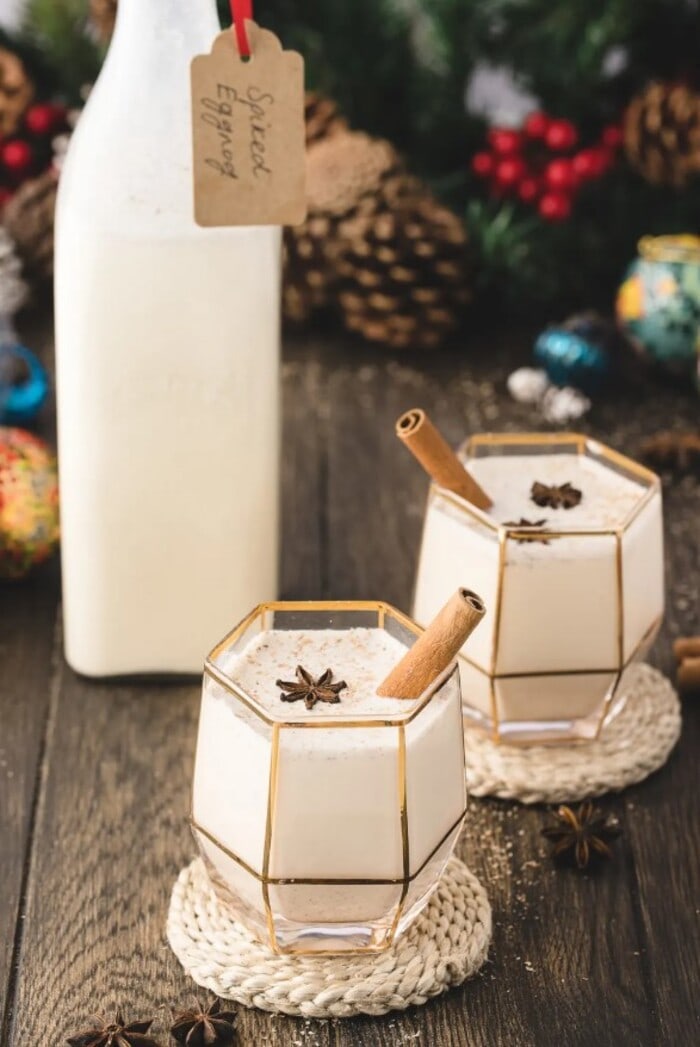 15. Hot Buttered Rum
Have you ever wanted to drink a warm, boozy, apple donut? That's pretty much what Hot Buttered Rum tastes like. And we should know. We've done… experiments.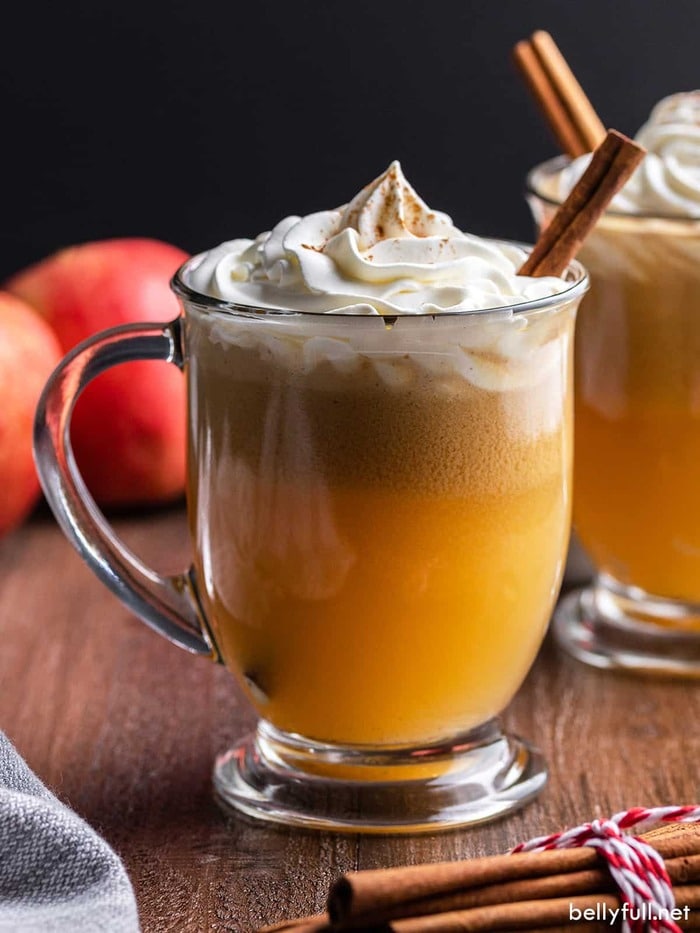 16. Cranberry Mistletoe Martini
Make up a batch of these and invite your significant other to join you under the mistletoe. No significant other? Make one of these and then go watch other couples kiss under the mistletoe. Oh, sorry, are we making this awkward?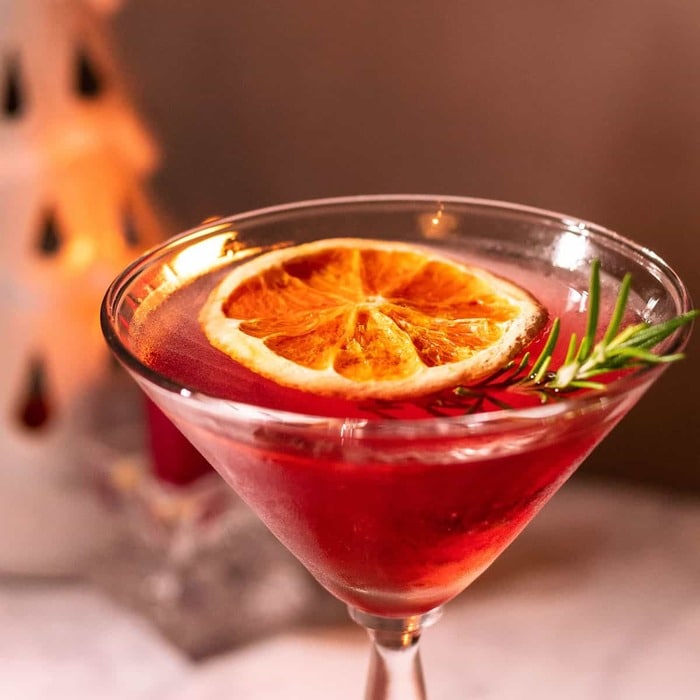 17. Santa's Hat Cocktail
How cute are these cocktails? The drink itself is a vibrant, festive red, and also full of unexpected tropical flavors. Plus, the coconut on the rim looks just like the trim of Santa's hat. Ho ho hold on while I go grab another one of these drinks!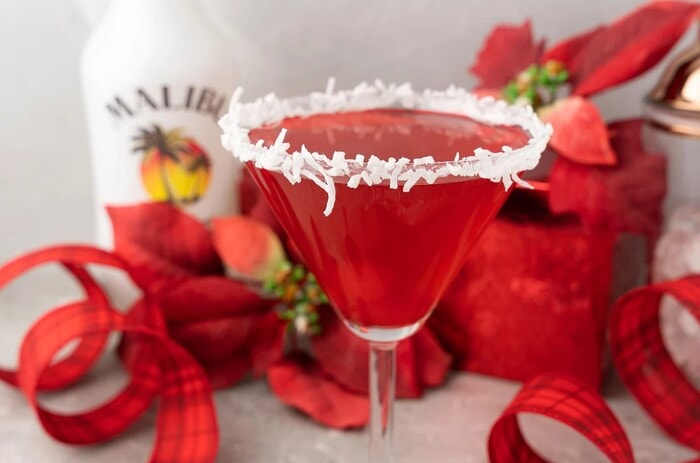 18. Spiced Mulled Wine
This Mulled Wine is delicious, cozy, and full of warming spices. Make it on the stove top or in a slow cooker for maximum convenience then grab a mug, ladle up some, and stay toasty this winter. Drunk, and toasty.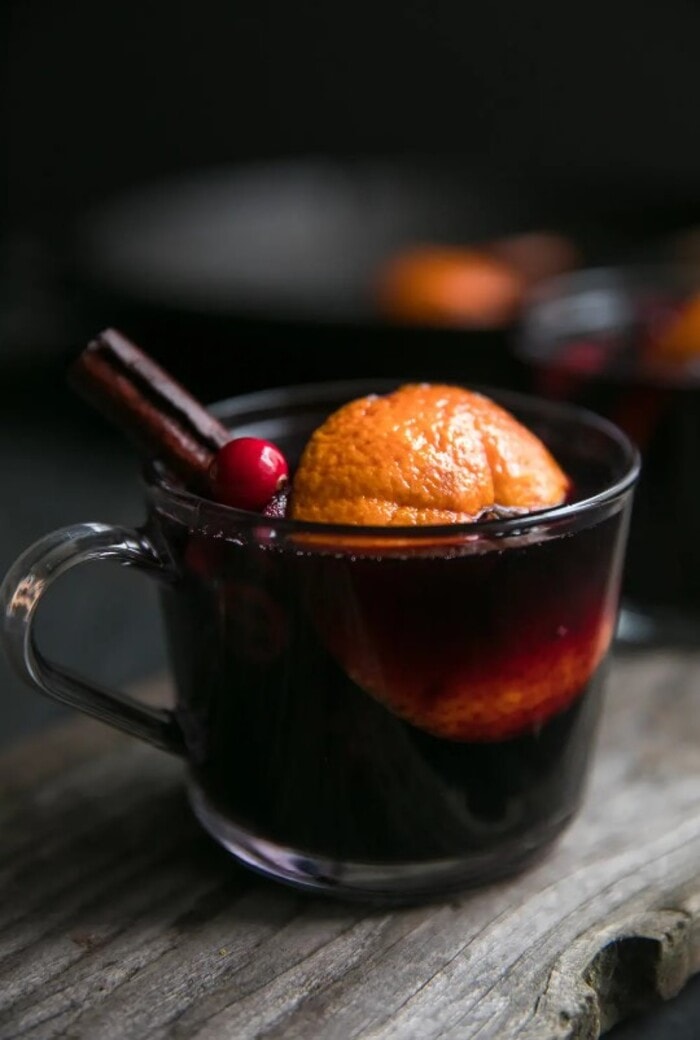 19. Pomegranate French 75
This festive riff on the classic French 75 adds a splash of pomegranate juice to the gin cocktail. Clip off a part of the Christmas tree for garnish. The host won't mind.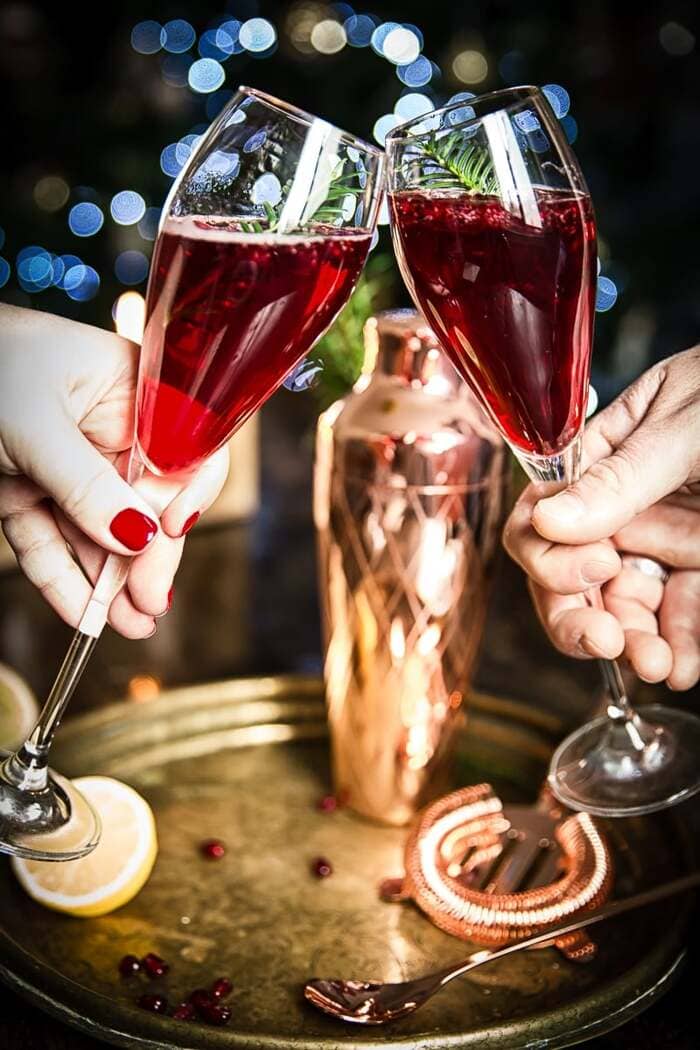 20. Cinnamon Rosemary Old Fashioned
This spicy riff on the Old Fashioned combines a cinnamon and rosemary simple syrup with a standard Old Fashioned recipe to create something sweet, seasonal, and less itchy than your ugly Christmas sweater.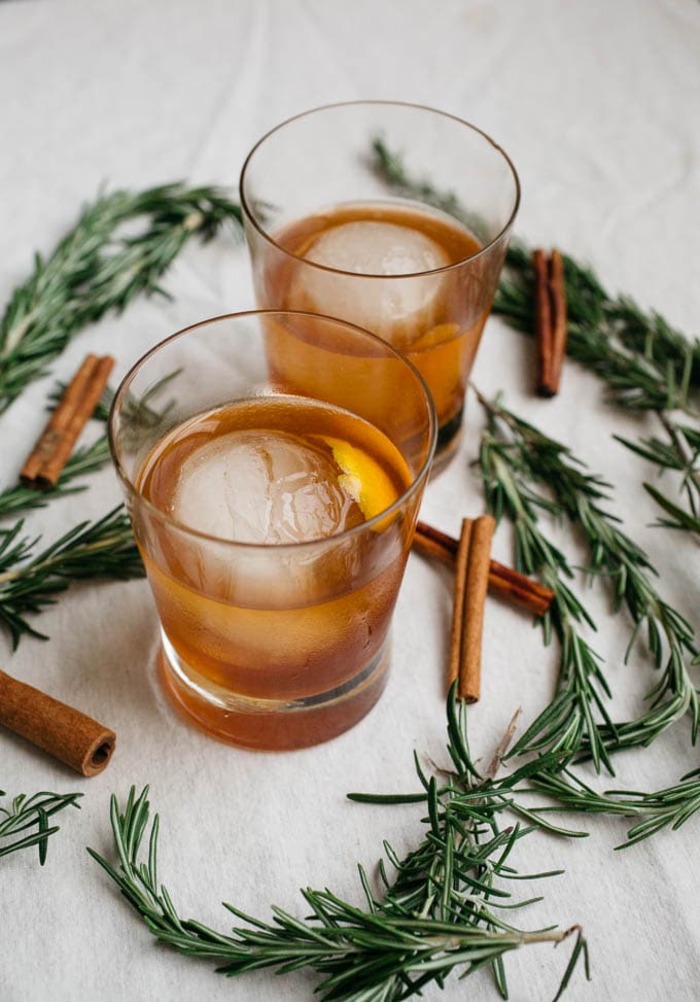 21. Cranberry Aperol Spritz
Cranberry simple syrup and festive garnishes give the everyday Aperol spritz a Christmas-y flair.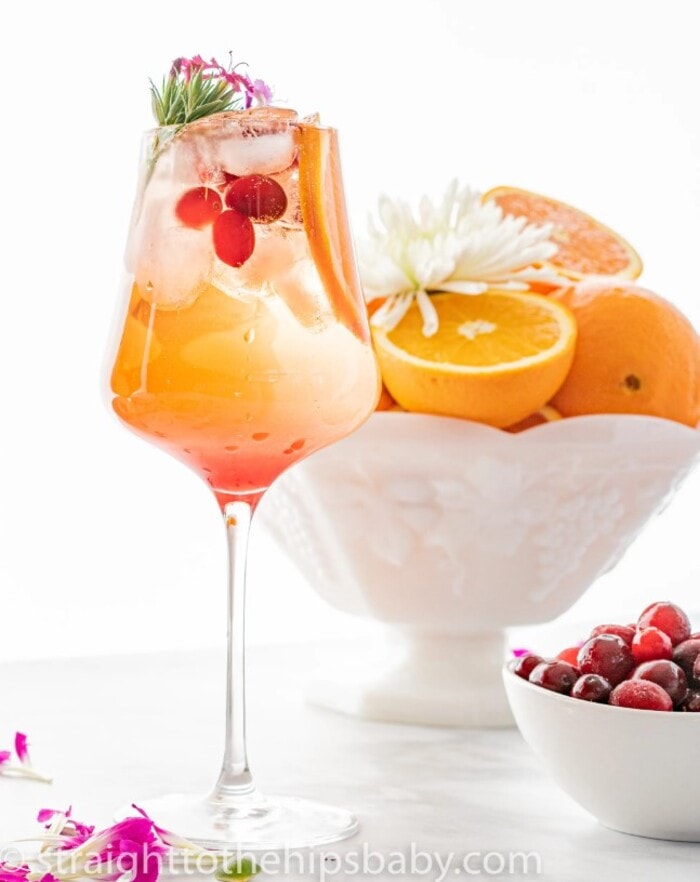 22. Salted Caramel White Russian
If we told you that this Salted Caramel White Russian was the perfect seasonal holiday cocktail, you might say "Well, that's just, like, your opinion, man." But hear us out: it's light, creamy, sweet, salty, and you're right.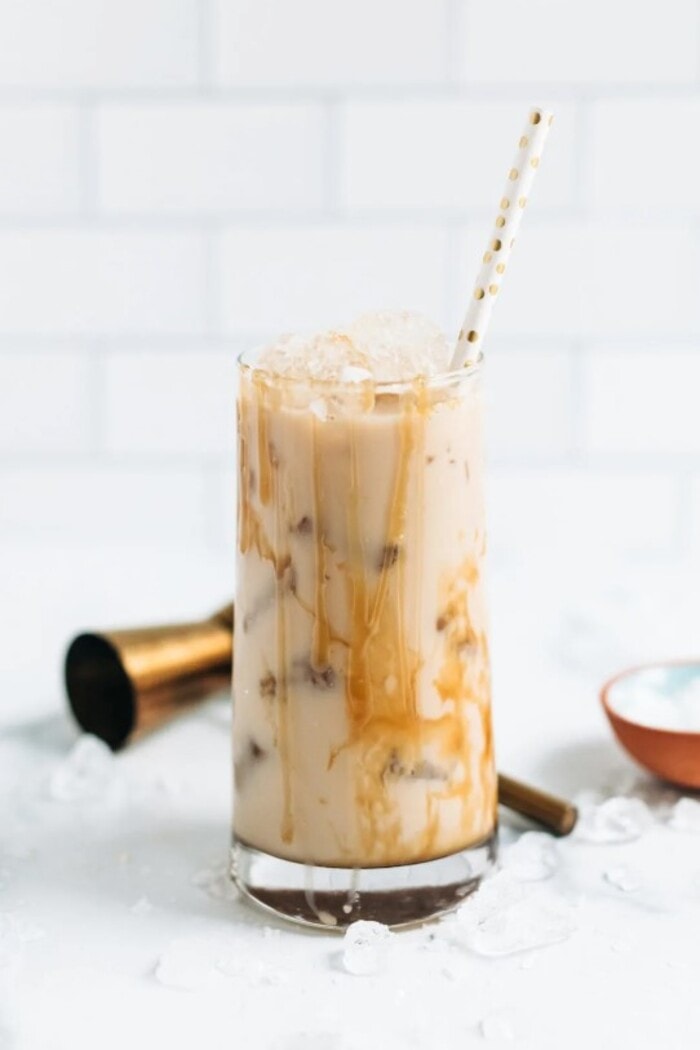 23. Wassail
Warm and cozy? Check. Flavorful aromatic spices? Check. Boozy? Double check. This drink checks all of the boxes for iconic holiday cocktails.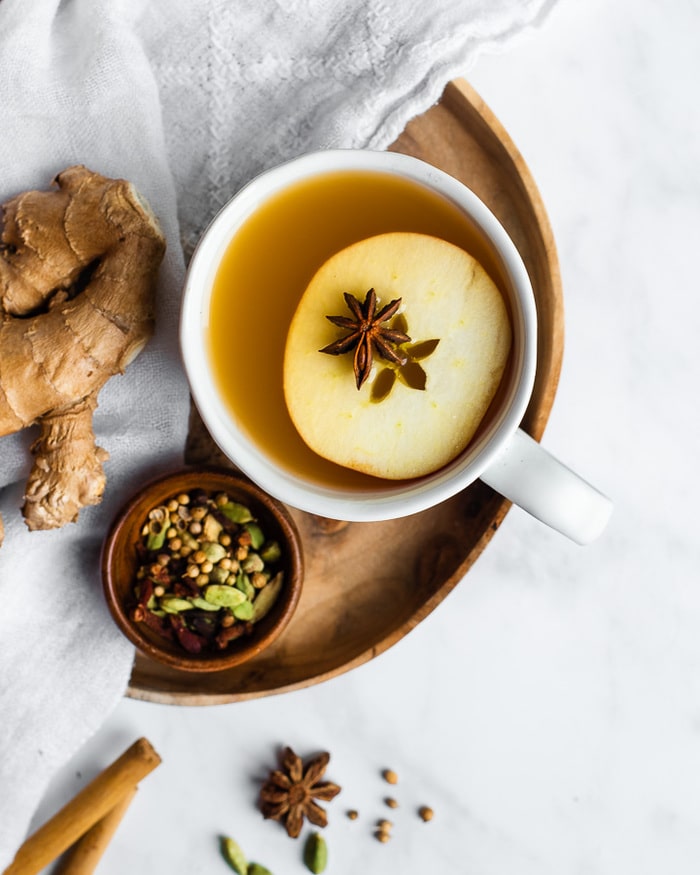 24. Cranberry Pisco Sour
Cranberry juice and cranberry simple syrup get together with Pisco (a type of brandy from South America) to make one supremely festive cocktail. Garnish the whole thing with some sugared cranberries and do your part to keep Ocean Spray in business.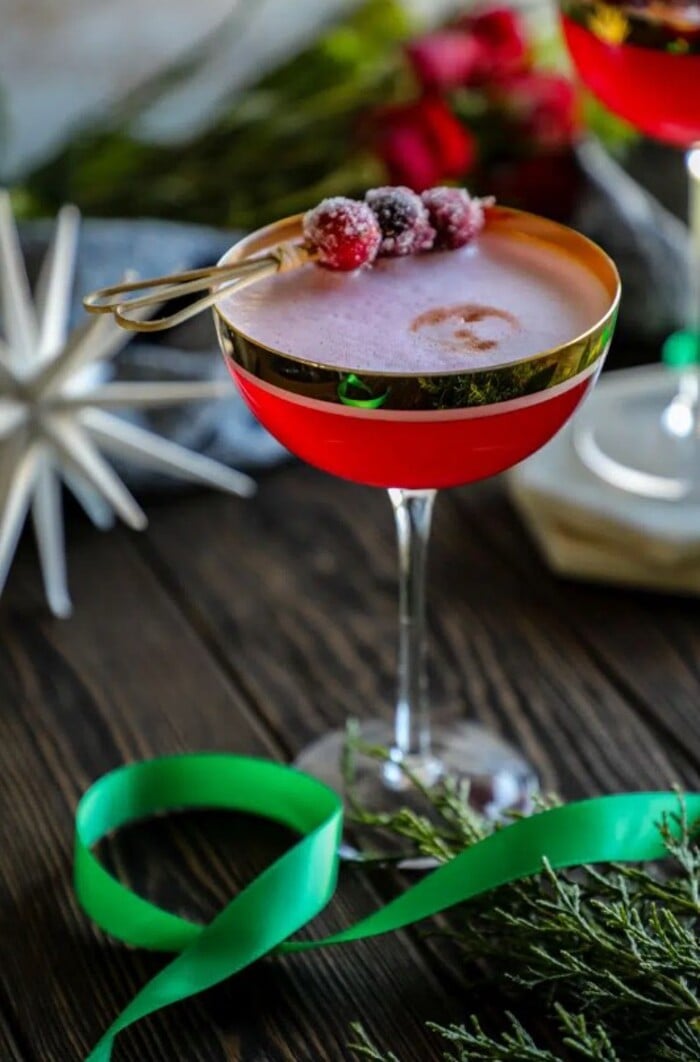 25. Coquito
Coquito is a decadent, and more importantly, boozy, cocktail that hails from Puerto Rico. The name "coquito" translates to "little coconut," and while they look similar, don't be fooled into thinking that coquito is the same as American eggnog. It's better.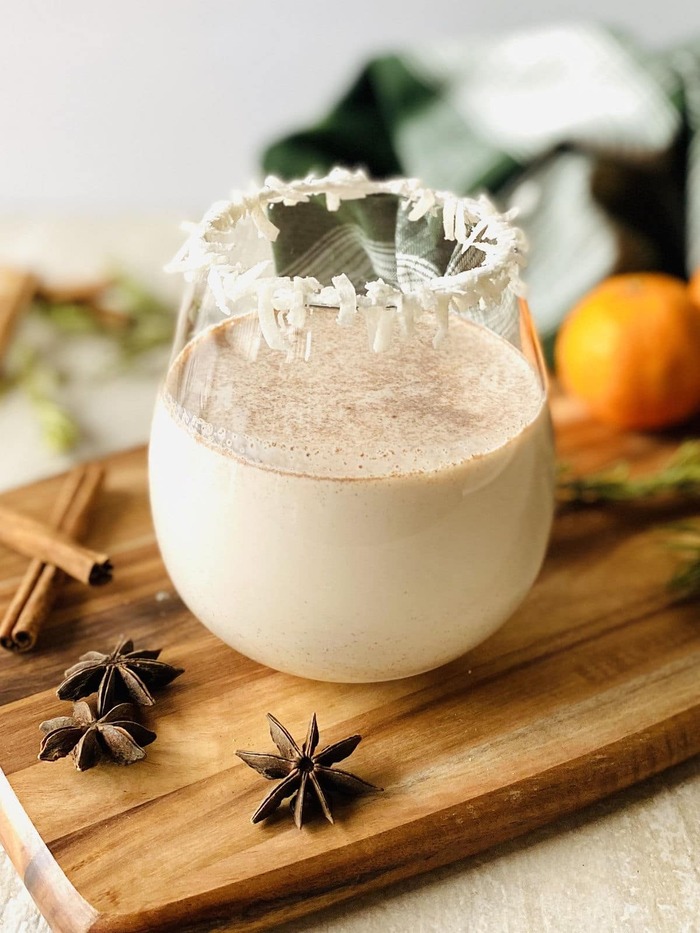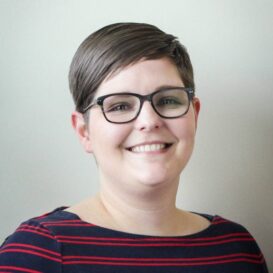 Latest posts by Lauren Pacek
(see all)