Crème de violette (sometimes called liqueur de violette) is a liqueur with a brandy and/or neutral spirit base that's colored and flavored with violet flowers. Basically, it's a sweet, floral, and super luxurious looking liqueur that's ideal for using in mixed drinks.
Peruse the cocktails below and you're sure to find a new favorite or two. Serve any of these up at your next get together and your family and friends are guaranteed to think that you're hella fancy.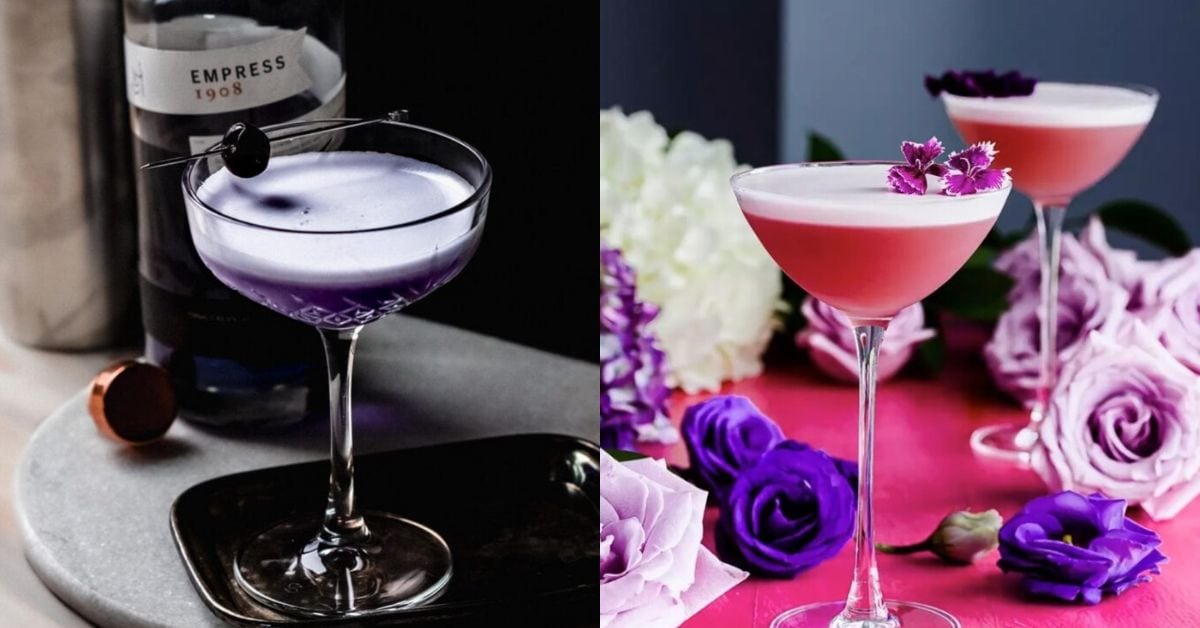 13 Crème de Violette Cocktails
1. The Classic Aviation Cocktail
You can't talk about crème de violette cocktails without talking about The Aviation. First off, she's GORGEOUS. She's sweet-tart, floral, and fancy AF. The Aviation is made with gin (purple-hued gin like Empress 1908 or otherwise), maraschino liqueur, fresh lemon juice, and, of course, crème de violette.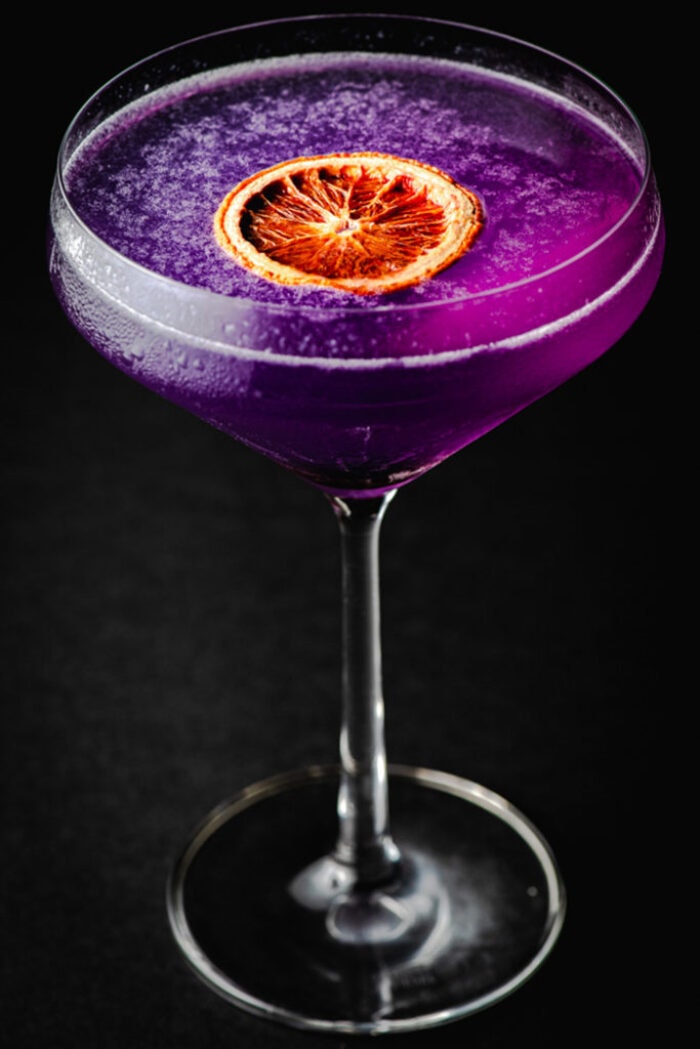 2. Violeta Fizz
Gorgeous gorgeous girls mix their crème de violette with tequila. Tequila balances out the floral sweetness of the crème de violette and lavender soda in this drink. No lavender soda on hand? You can make your own with lavender simple syrup and club soda. Cheers!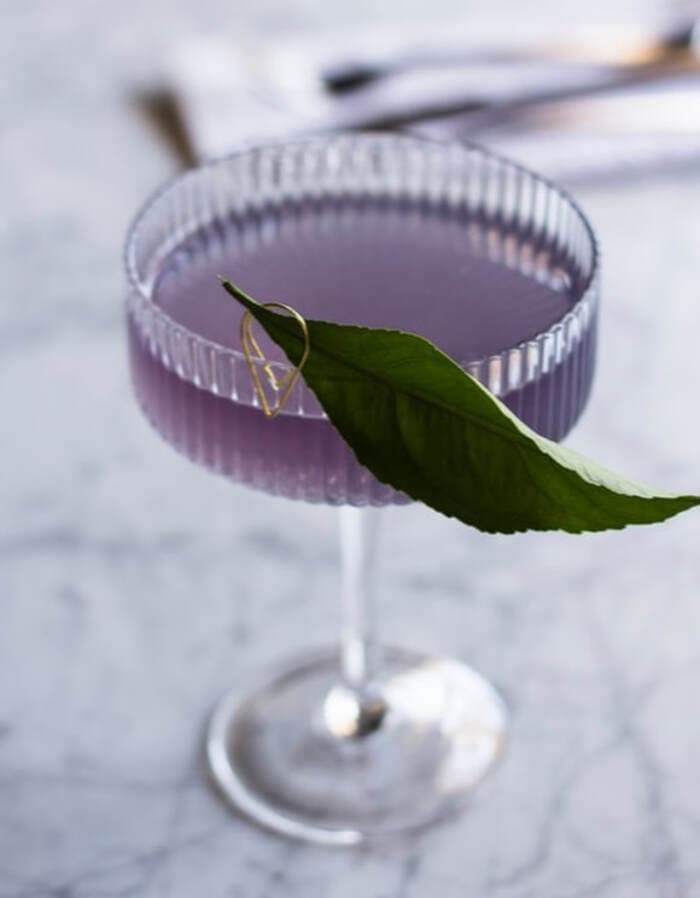 3. Twisted Violet Blueberry Gin Sour
A basic gin sour? I don't know her. This rendition, however, amps things up with violet liqueur and blueberries, resulting in a lip-smackingly sweet-tart cocktail. We'll take three.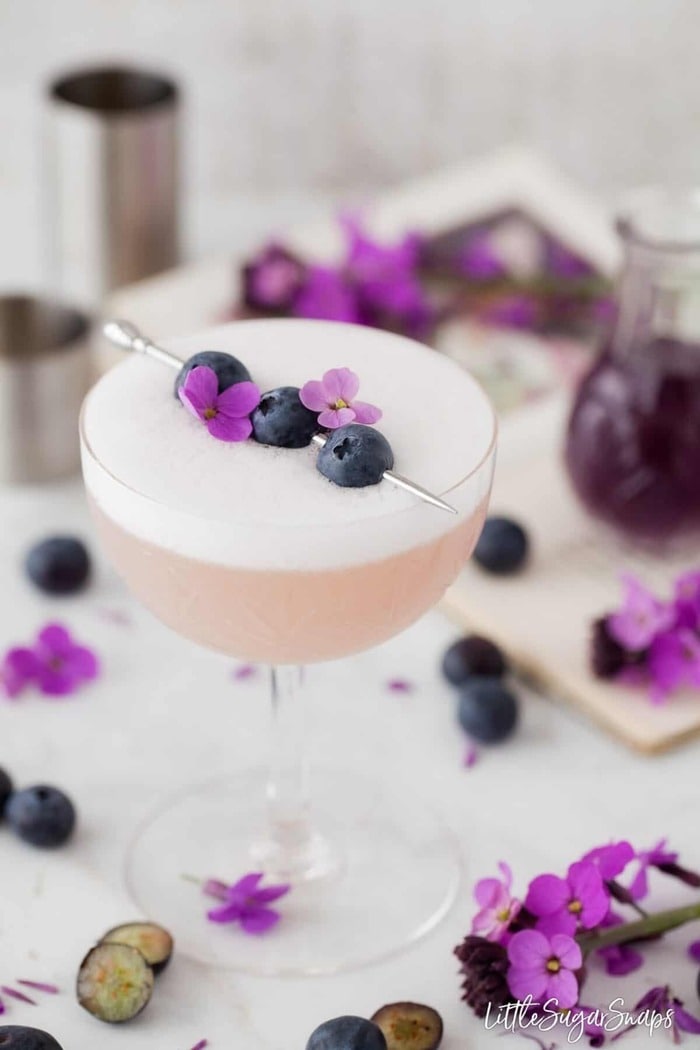 4. Blackberry Wish Cocktail
This riff on a bramble cocktail is made with gin, muddled fresh blackberries, fresh lemon juice creme de Cassis, creme de violette, and simple syrup. After just one sip, we guarantee that you'll be ~*wishing*~ that you had more than one of these drinks. See what we did there?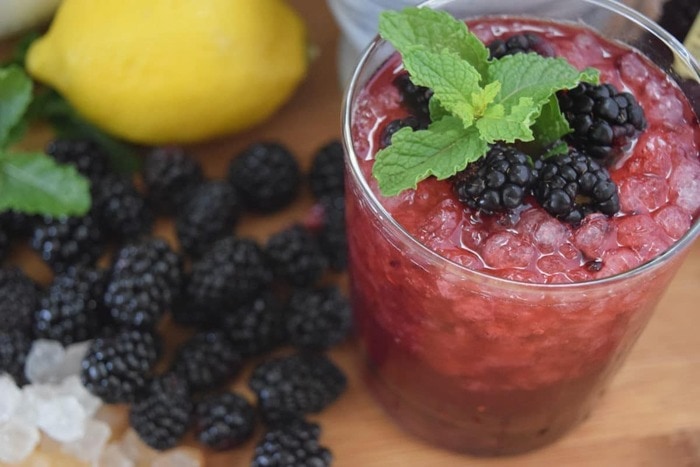 5. Princess Violette Cocktail
You are only three ingredients away from making (or having your servants make) an elegant cocktail that's sure to make you feel like royalty. These would make a really lovely, elegant, brunch drink. Someone fetch Jeeves. My glass is empty.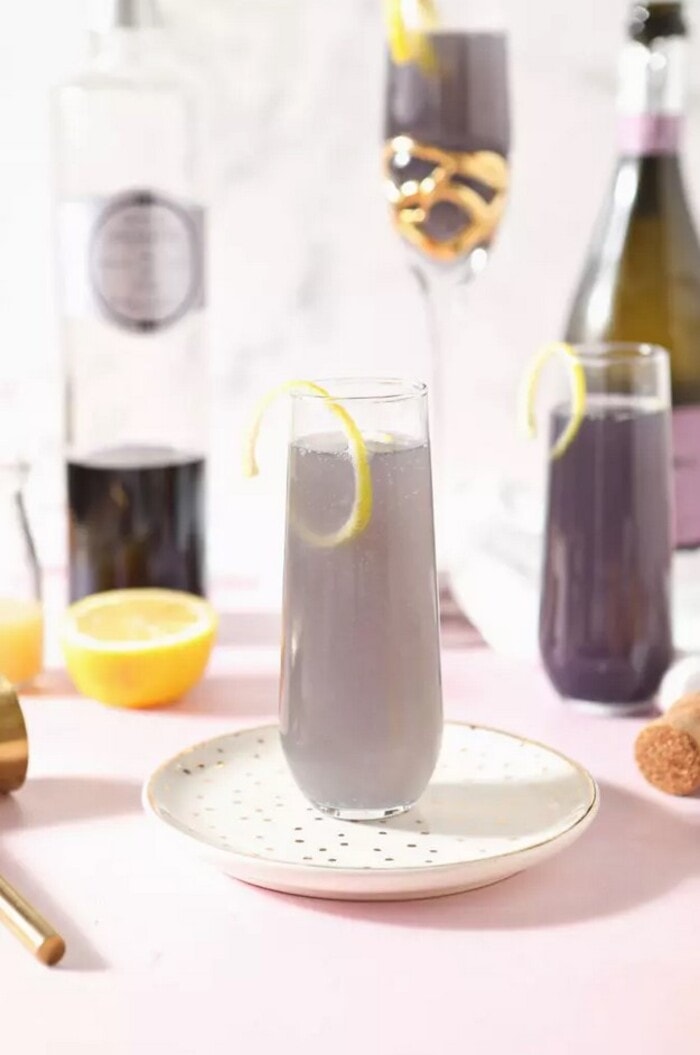 6. Peach Violet Empress Gin Sour
Not only is this drink delicious, she's a real looker, too. The fresh and tangy flavor of peaches helps to offset the floral flavor of the crème de violette in this positively striking cocktail. Once again, a beautiful purple butterfly pea flower gin gives this cocktail a real boost in the color department.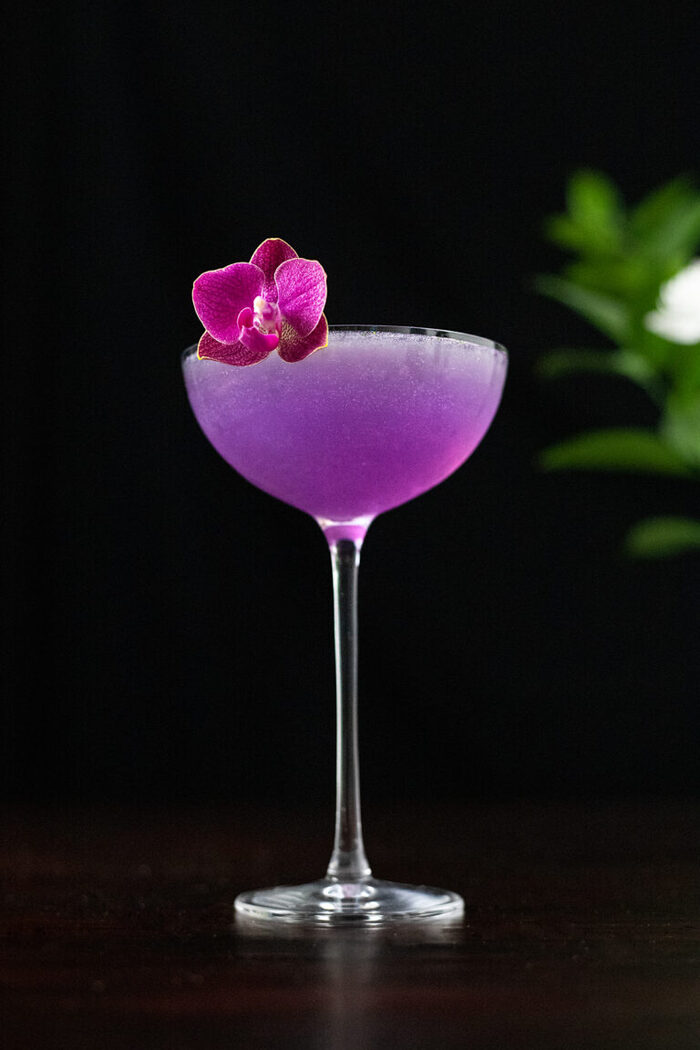 7. Water Lily Cocktail
The Water Lily is a floral variation on the classic Corpse Reviver #2 cocktail. Just swap in crème de violette for the Lillet blanc, and you're in business. This drink is guaranteed to help raise you from the dead the day after a drinking binge. But, you know, in a pretty and flowery way.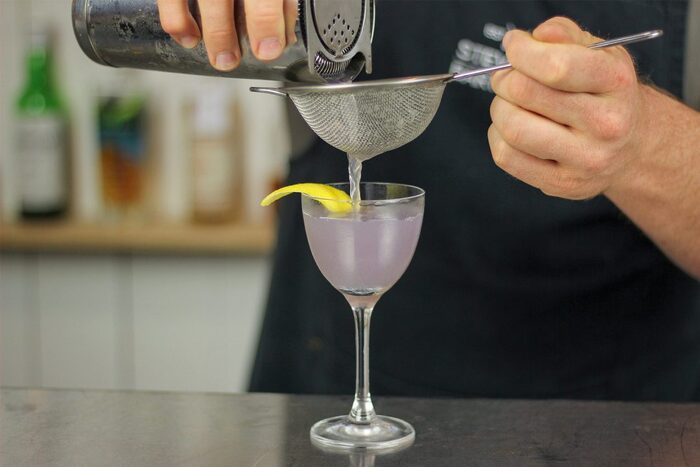 8. Aviation Gin Fizz
Want your Aviation cocktail with a layer of frothy and delicious foam? We gotchu. This fun variation omits the maraschino liqueur in favor of orgeat and adds an egg white to achieve that beautiful foam. Making this drink will give you a bit of a forearm workout, as you'll need to shake your cocktail shaker twice: once without ice and then a second time with ice. It's worth the effort.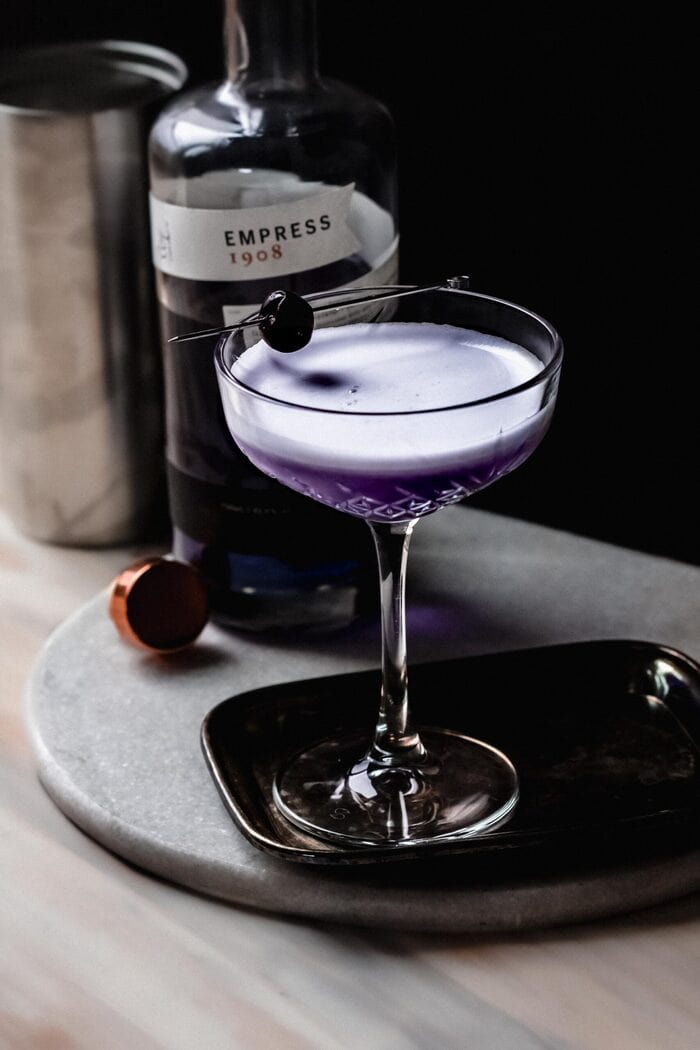 9. Violet and St. Germain Spritz
These spritzes are basically springtime in a glass, and will put you in a warm weather state of mind. Even when the actual weather isn't exactly favorable. Even better? These drinks don't require any fancy cocktail equipment, and are low enough in ABV that you can reach for a second without having to worry about how you'll feel the following morning.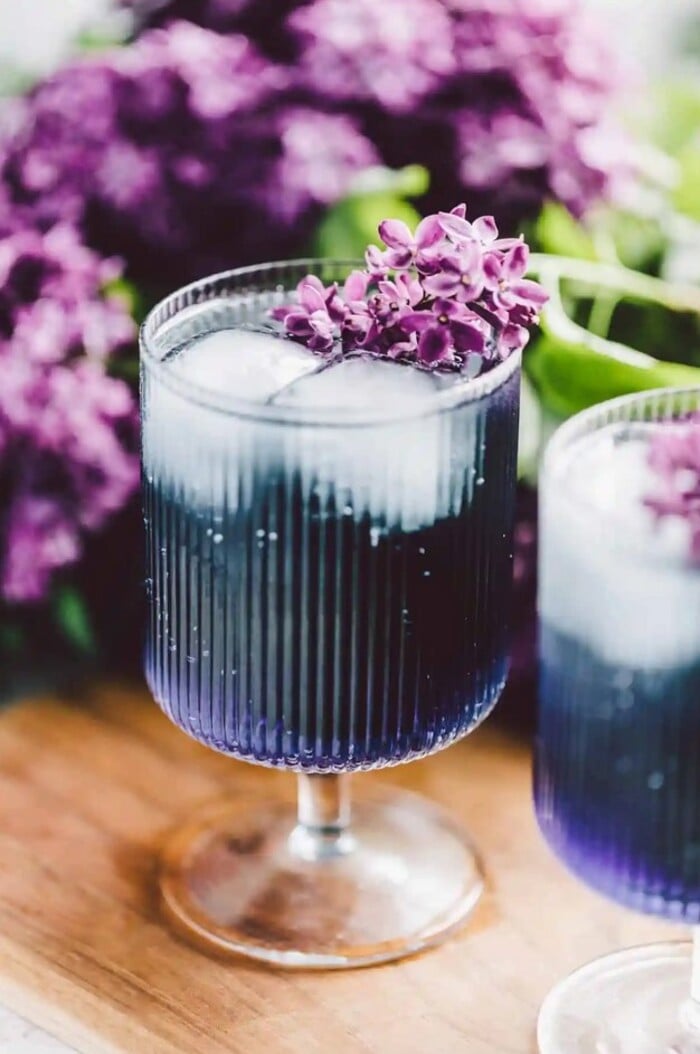 10. Queen Victoria Cocktail
The Queen Victoria gets its name from the Canadian province of British Columbia, which is home to the distillery that makes Empress 1908 gin. Between the gorgeous purple gin, crème de violette, and lavender simple syrup, this drink is a knockout in terms of appearance and flavor.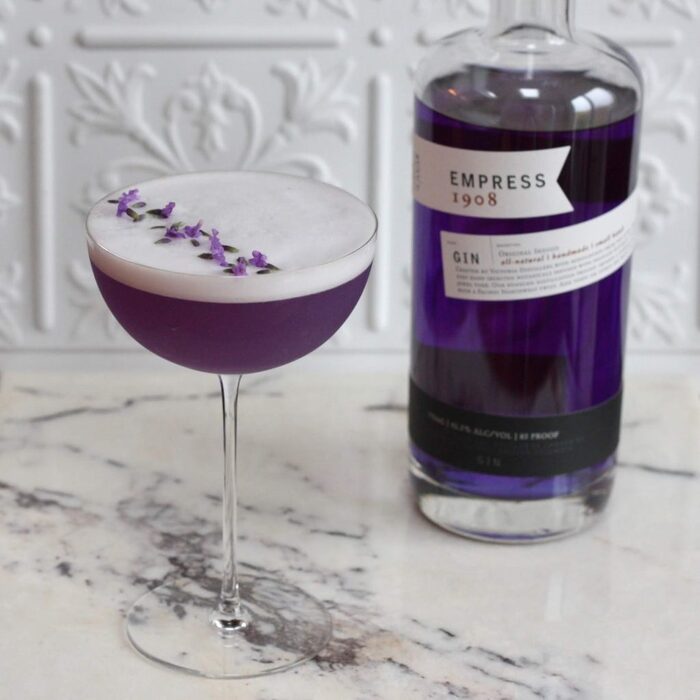 11. Crème de Violette Pink Lemonade Cocktail
Impress your family and friends with this little number, no cocktail shaker required. There's no denying that this drink is like, really really ridiculously good looking, right? Well, it's also super refreshing, and deceptively boozy (it has 3 kinds of alcohol in it!).
12. Violette Royale
The Violette Royale is proof that crème de violette and bubbly were meant to be together. Theirs is a love story for the ages. Two ingredients (plus a garnish) are all you need to whip up your new favorite cocktail.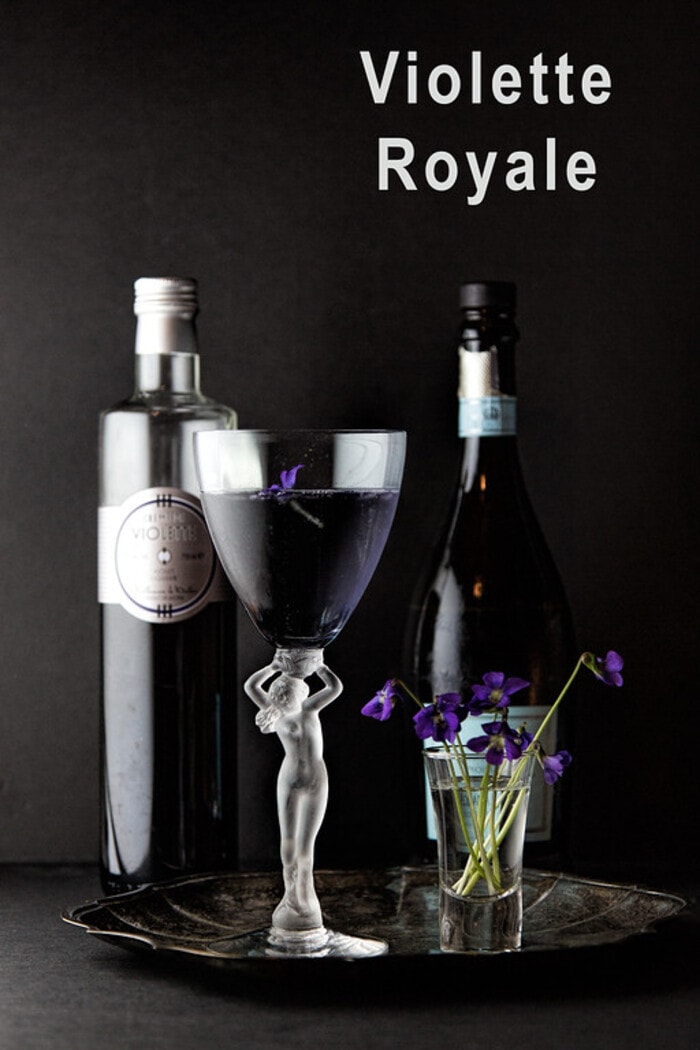 13. Gin Violette Cocktail
Gorgeous color, smooth floral flavor, an impressive layer of foam… Who is she?? This Gin Violette Cocktail is a stunner. This drink gets double shaken (once without ice, once with) and double strained. And there's no doubt in my mind that you'll also be wanting to double fist these beautiful cocktails.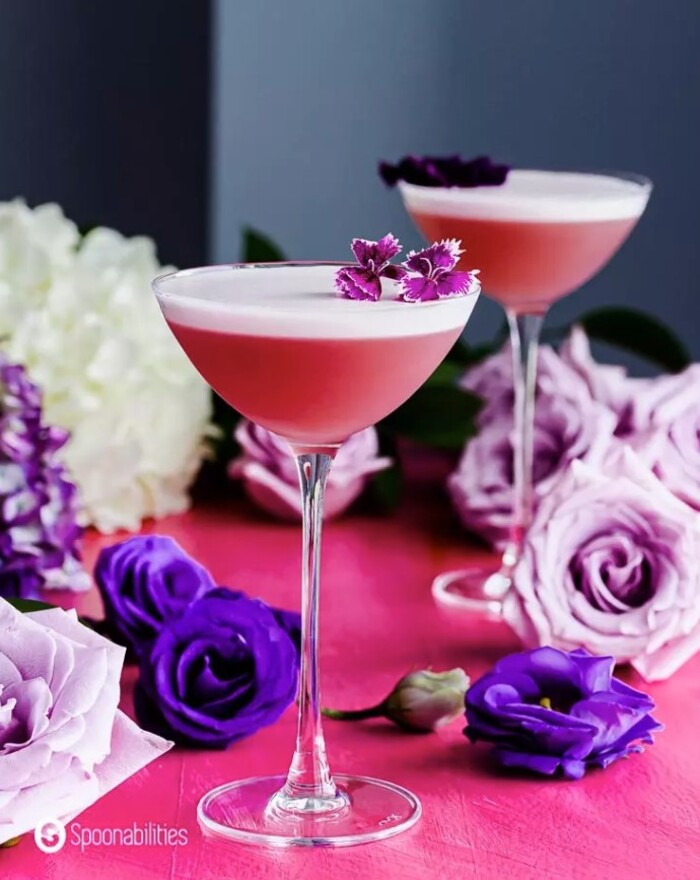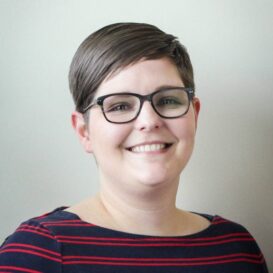 Latest posts by Lauren Pacek
(see all)