If 2023 is going to be the year you give the margarita mix a rest, you're going to need some new cocktail recipes to sub in. Lucky for you, 2022 was a banner year for the release of cool cocktail cookbooks. Your wallet is excited, too with all the money you'll save on fancy drinks at cocktail bars. Does this mean you'll finally buy us a trampoline?
From books about the history of medicine and alcohol to ones that match cocktails with rock stars or TV characters, these creative authors somehow found a way to make drinking even more fun. And loads more delicious. Our continued apologies to anyone affected by cocktail-gate 2019.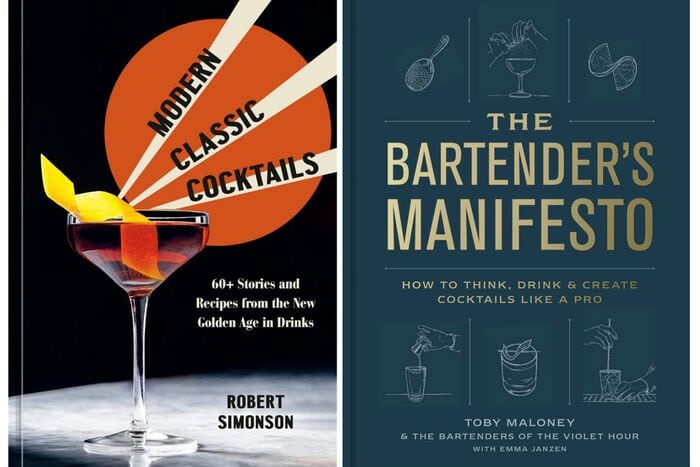 These books make the perfect gift for an amateur or experienced mixologist in your life and are stellar additions to your coffee table. From NYT drink writers to world-famous bartenders, here are the best cocktail cookbooks of 2022.
15 Cool Cocktail Cookbooks From 2022
1. "Pour Me Another: 250 Ways to Find Your Favorite Drink" by J.M. Hirsch
If you're the person who saddles up to a bar and then completely blanks when it comes time to actually order, this cocktail cookbook is for you. Every recipe guides you to a similar, but different recipe idea to try next. The pathways are endless, but all roads lead to being drunk and happy.
Available on Amazon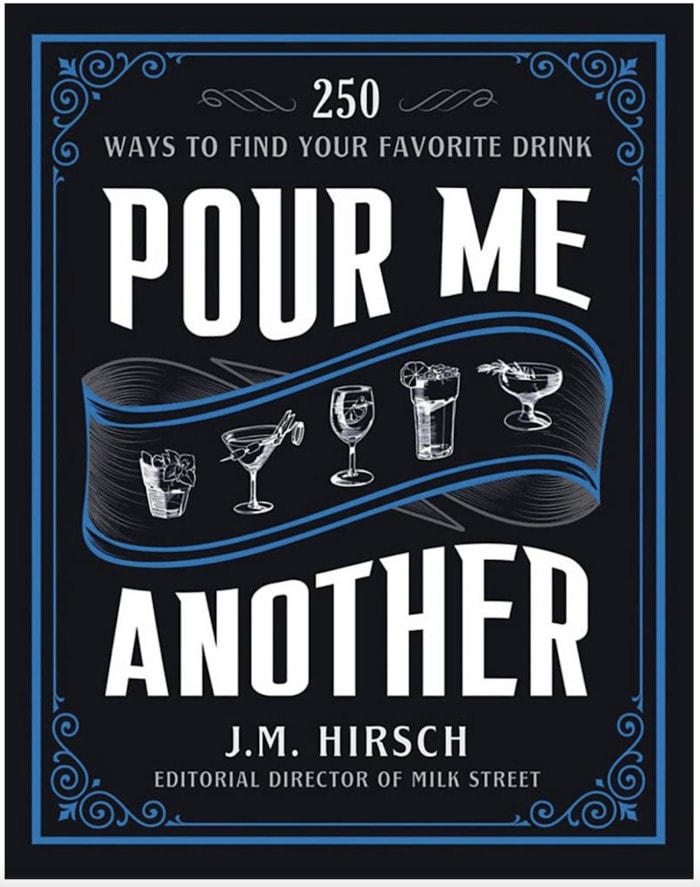 2. "The Cocktail Cabinet: The art, science and pleasure of mixing the perfect drink" by Zoe Burgess
Cocktail making is an art, a science, and a challenge for many. The reason why so many cocktails flop is because they aren't crafted using the "five basic tastes" and with the flavor profile of the alcohol in mind.
This book, written by drinks researcher and developer Zoe Burgess, is here to solve all those cocktail-creating headaches. Gatorade should help with the rest.
Available on Amazon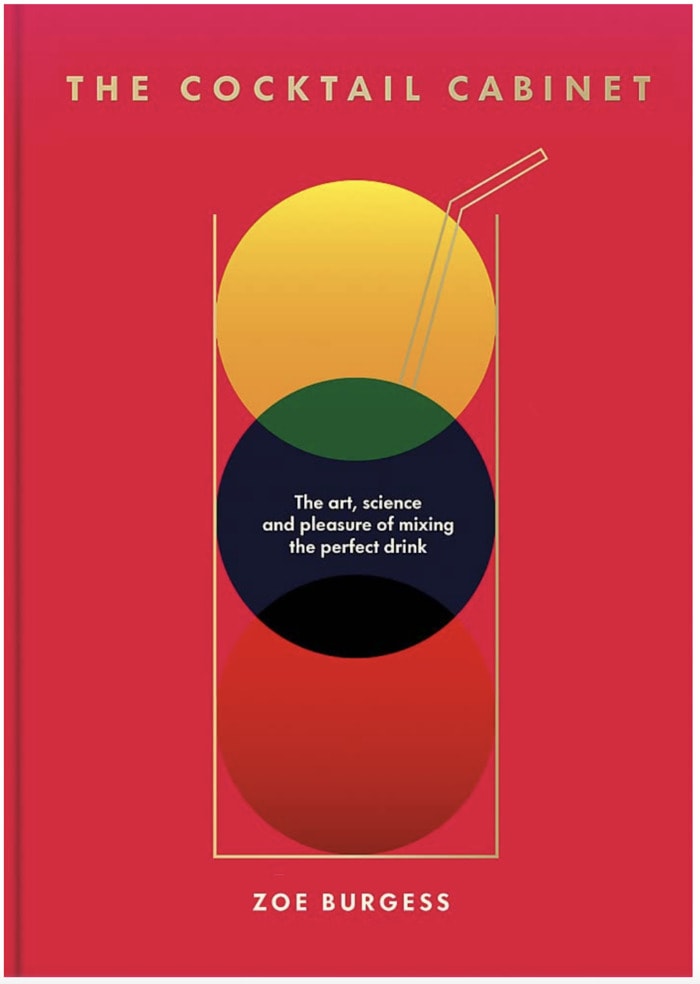 3. "Paddy Drinks: The World of Modern Irish Whiskey Cocktails" by Jillian Vose, Sean Muldoon, and Jack McGarry
Paddy Drinks is the brainchild of the people behind Dead Rabbit, an award-winning New York City bar. It's the quintessential book on Irish whiskey, with a deep dive into the flavor profiles and brands available, and of course, a bunch of innovative recipes from Dead Rabbit.
We know how appetizing that sounds, but quit drooling. You're embarrassing us.
Available on Amazon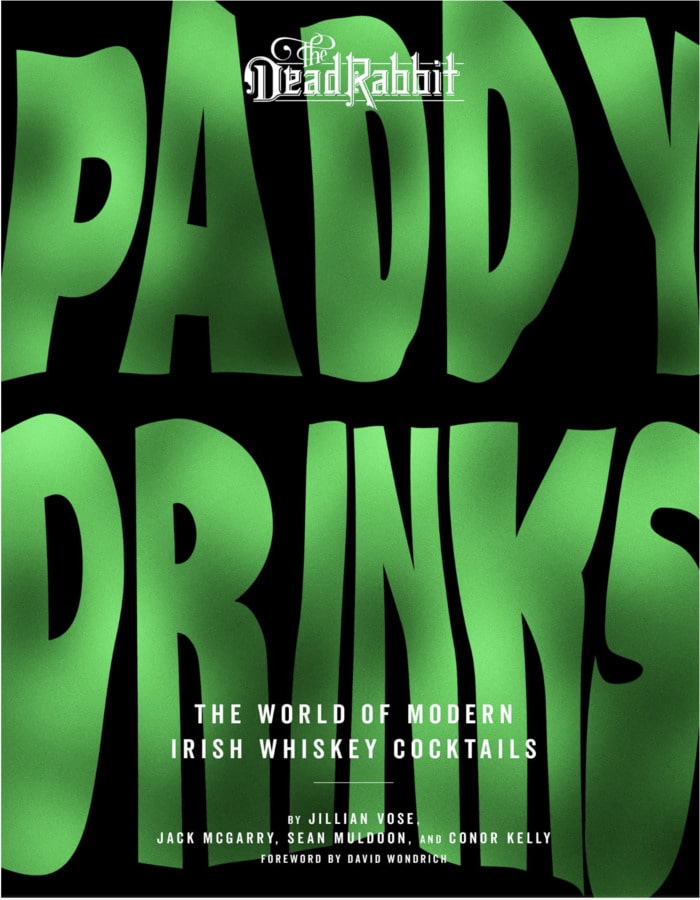 4. "The Bartender's Manifesto: How to Think, Drink, and Create Cocktails Like a Pro" by Toby Maloney and the bartenders of The Violet Hour, with Emma Janzen
Don't you wish they taught mixology classes in college? This book is a great place to start. You'll learn all about the mechanics of crafting sophisticated drinks from Toby Maloney, head mixologist of The Violet Hour in Chicago. Professor, a drunk guy ate our homework.
Available on Amazon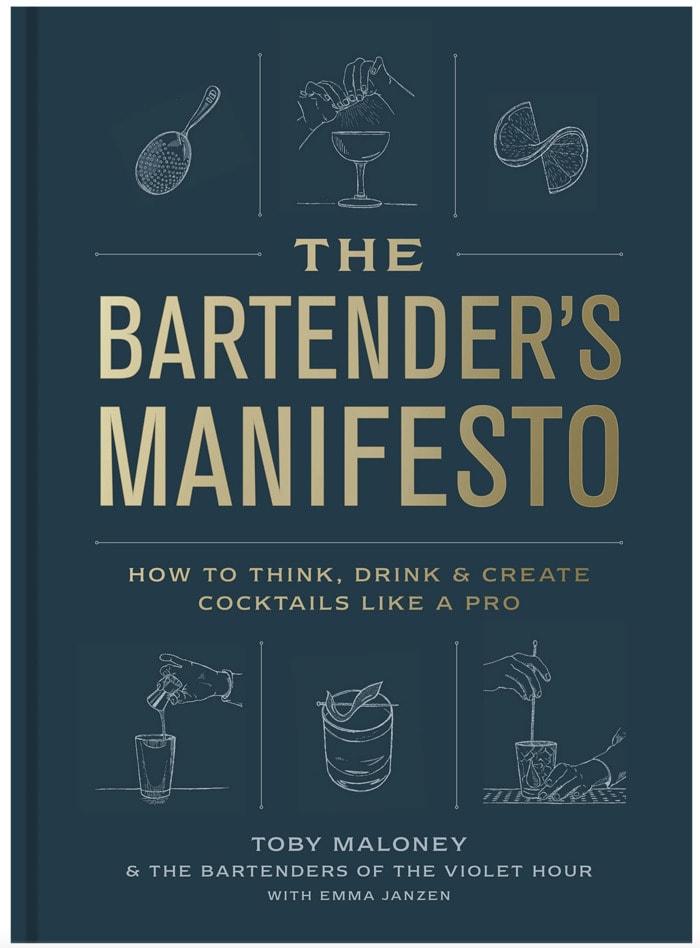 5. "Modern Classic Cocktails: 60+ Stories and Recipes from the New Golden Age in Drinks" by Robert Simonson
Having "modern" and "classic" in the same sentence feels counterintuitive, but it actually makes a ton of sense. These cocktails are the new classics, as defined by Robert Simonson, a drinks writer for the New York Times.
Popular drinks like the White Negroni and Amaretto Sour are examples. It's the perfect present for your trendsetter friend who thinks she invented the Espresso Martini. Ah, the gift of being humbled.
Available on Amazon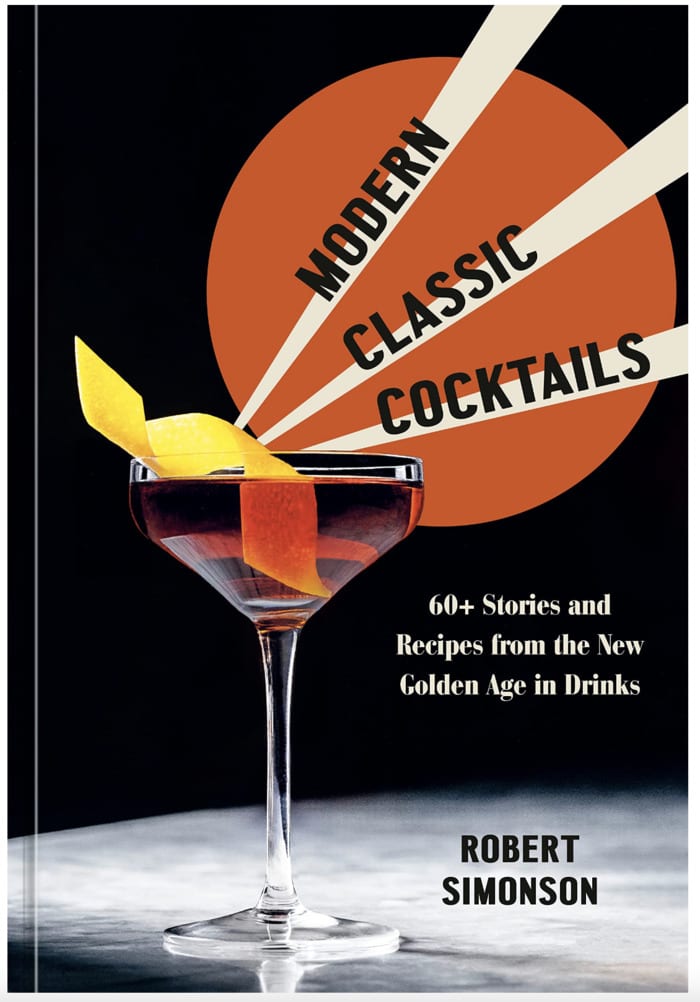 6. "Cure: New Orleans Drinks and How to Mix 'Em" by Neil Bodenheimer and Emily Timberlake
The city of New Orleans is known for its booze, and this book honors that tradition through 100 cocktail recipes that tell its history. The book's authors infused plenty of local flair, including recipes from famous chefs for snacks that pair well with cocktails like the Ramos Gin Fizz and French 75.
So, anything after enough rounds.
Available on Amazon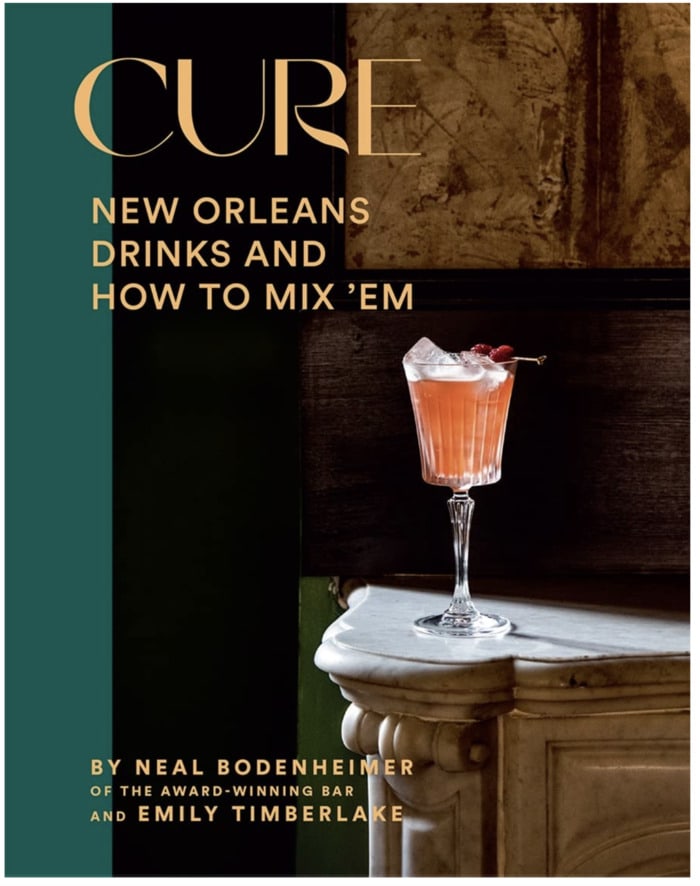 7. "How to Drink Like a Rock Star: Recipes for the Cocktails and Libations that Inspired 100 Music Legends" by Apollo Publishers
Get a taste of the rock star life without all the chaos and glamour that accompanies it. Well, theoretically. This illustrated book includes drink recipes and hangover cures alongside profiles of famous musicians. From Aretha Franklin's Whiskey Ginger to Prince's Purple Rain Sangria, you've got yourself all the ingredients to throw the best themed party ever.
Available on Amazon

8. "The Unofficial Hogwarts Cocktail Book" by Bertha Barmann
With cocktails like the Valentine's Love Potion, Butterscotch Beer, and Mad-Eye Lychee Martini, this recipe book is ideal for any Harry Potter fan. Especially those who want to avoid supporting she-who-shall-not-be-named by buying this unofficial version.
Available on Amazon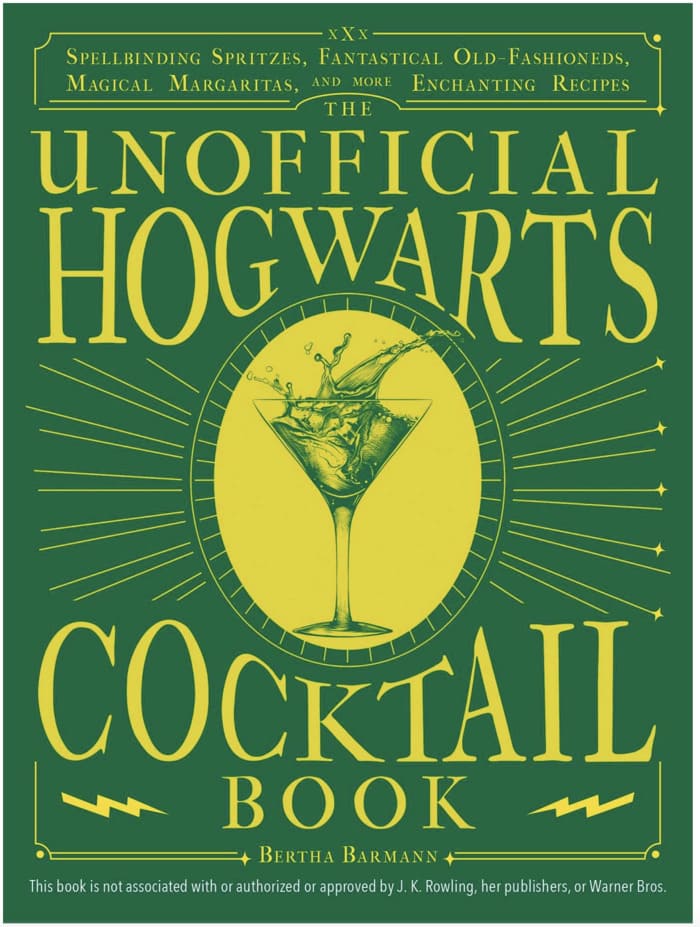 9. "Black Mixcellence: A Comprehensive Guide to Black Mixology" by Tamika Hall
Black Mixcellence features Black mixologists and drinks with historical significance from all over the globe. Drinks include the Caribbean Noir and a Chai Old Fashioned. Bottoms up!
Available on Amazon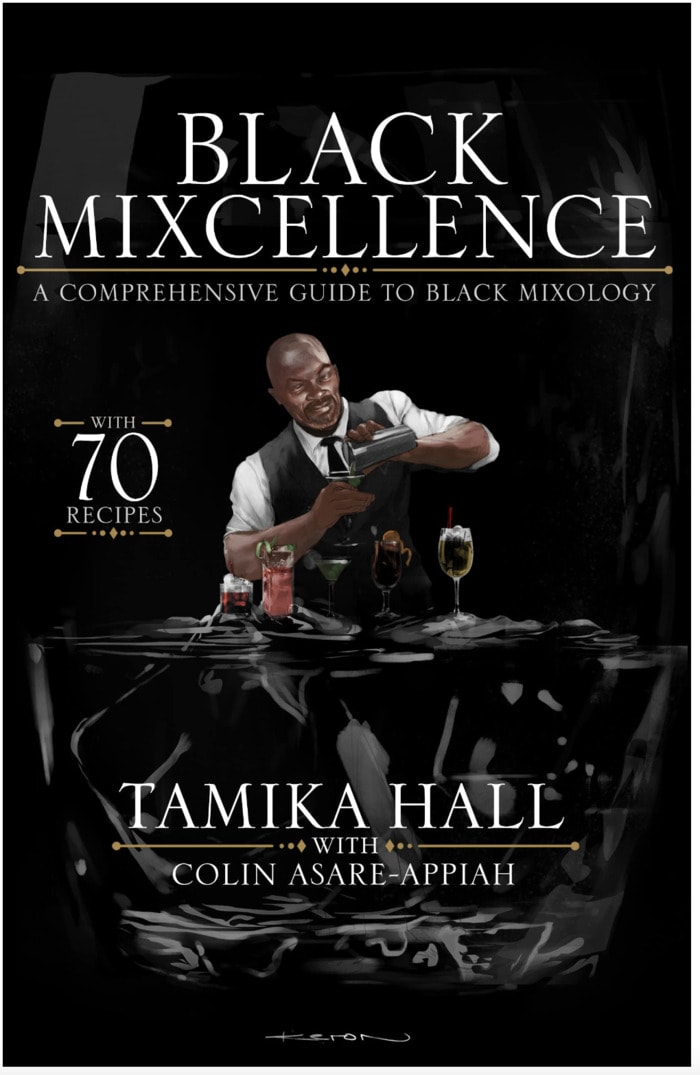 10. "Cocktail Chemistry: The Art and Science of Drinks from Iconic TV Shows and Movies" by Nick Fisher
James Bond, Mad Men, and Game of Thrones are a few of the inspirations you'll find in this cocktail cookbook. Soon, you'll be sipping on Bart's Manhattan while watching reruns of The Simpsons. Hey, when did we sign up for an episode of Black Mirror?
Available on Amazon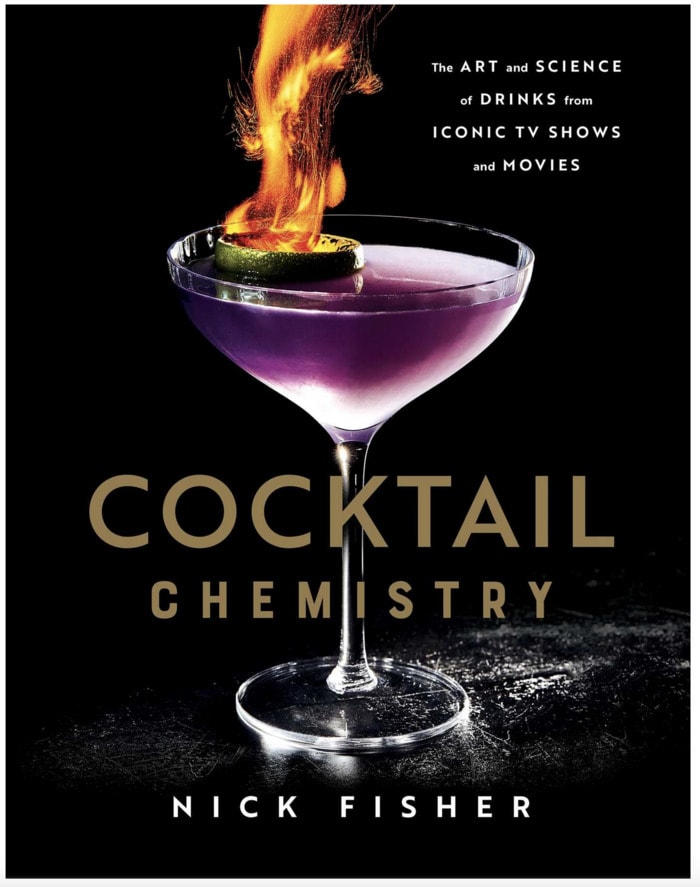 11. "Doctors and Distillers: The Remarkable Medicinal History of Beer, Wine, Spirits, and Cocktails" by Camper English
Have you ever sat at a pub and wondered, "what are the medical origins of this beer I'm drinking?" If so, you're probably a great drinking buddy. And, you would love this book that explains the history and connection between alcohol and medicine. It also provides recipes for modern cocktails like the Old Fashioned and Gin and Tonic, both of which were created as remedies for diseases. Just please don't give your less scientifically minded friends any ideas.
Available on Amazon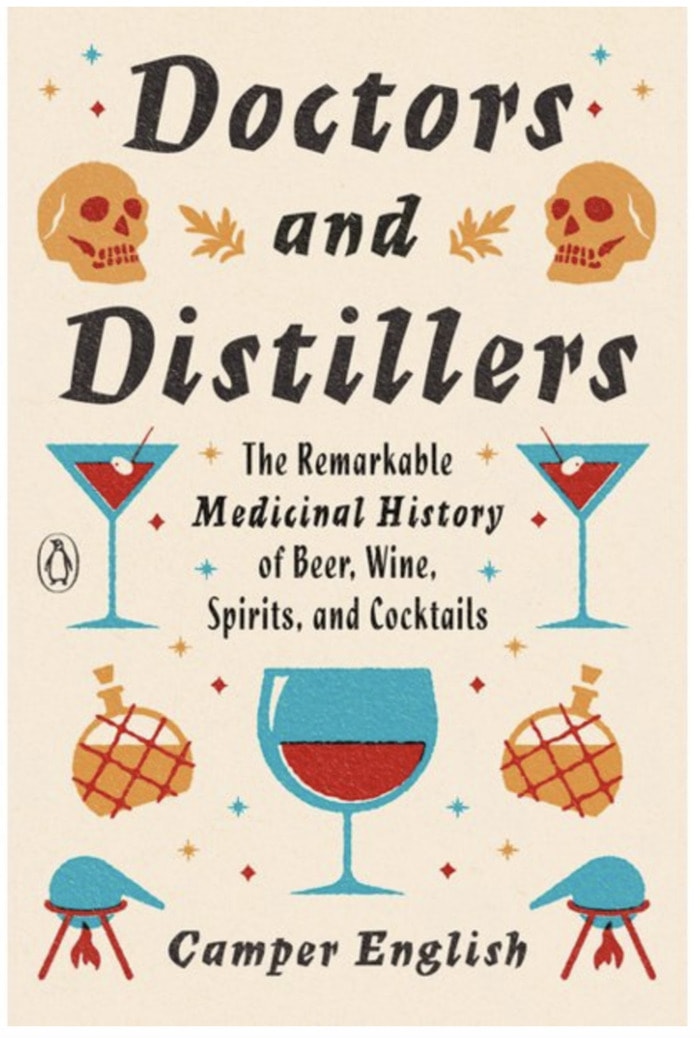 12. "A Bartender's Guide to the World" by Lauren Mote
Lauren Mote is an expert mixologist and world traveler who infuses all of her knowledge into one book and some tasty cocktails. The beverages come paired with their origin story, so you'll feel like you're traveling to the edges of the world without leaving your couch. Which is great while your passport is stuck with the State department.
Available on Amazon

13. "The New York Times Essential Book of Cocktails (Second Edition)" by Steve Reddicliffe, Rosie Schaap, Jennifer Finney Boylan
The granddaddy of cocktail books comes from the New York Times. It includes over 400 recipes, both classic and modern, written by a slew of the Grey Lady's top drinks writers. Added chapters in the second edition include non-alcoholic drinks, bourbon drinks, and vermouth cocktails.
Available on Amazon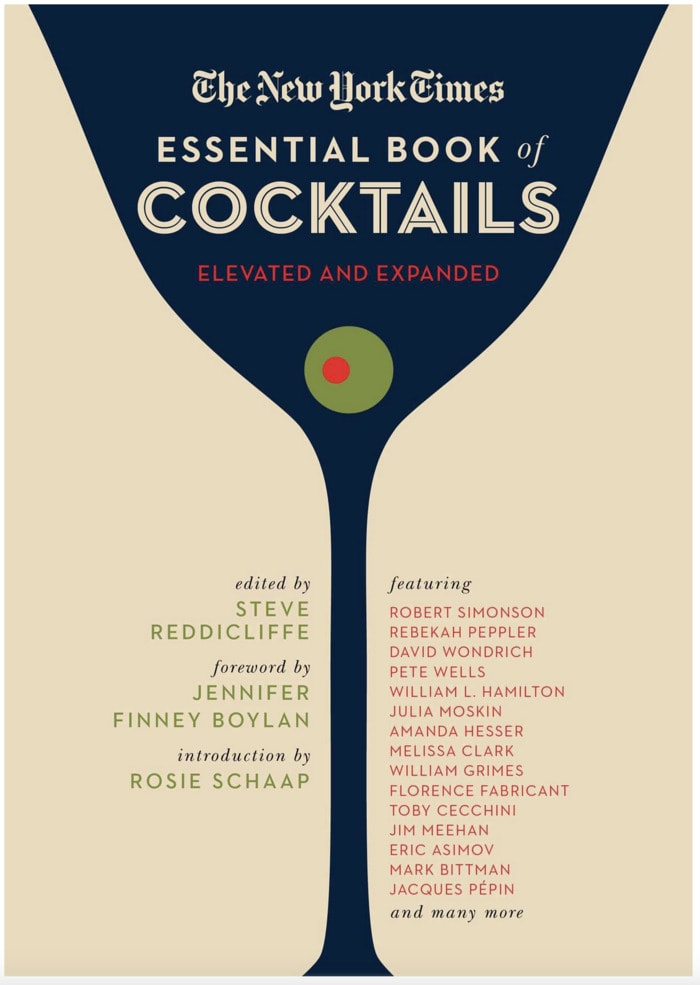 14. "The Unofficial Star Wars-Inspired Book of Cocktails" by Rhiannon Lee
With drinks like Baby Yo-daiquiri, Wookies and Cream, and Darth Mauled Cider, this cocktail cookbook is perfect for any alcohol drinker who also loves Star Wars. We now know what spots one through fifteen on our Christmas list are.
Available on Amazon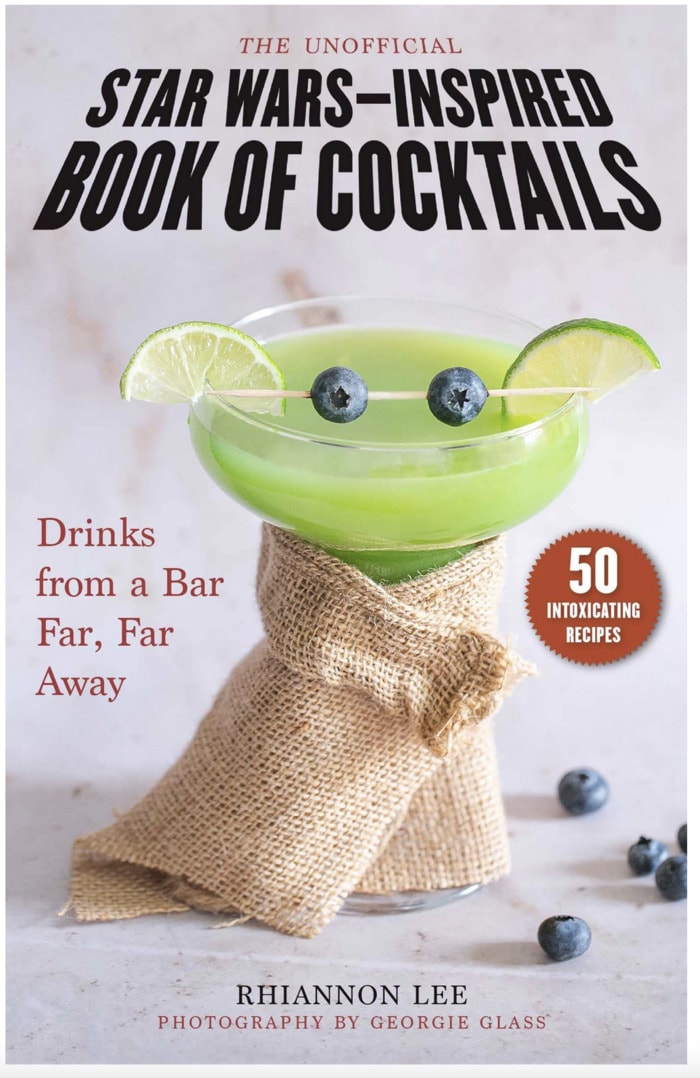 15. "Cocktail Botanica: 60+ Drinks Inspired by Nature" by Elouise Anders
For cocktails that are herbaceous, fruity, and floral, look no further than Cocktail Botanica. Anders puts a botanical spin on recipes to create the Elderflower Martini and a Thyme Salty Dog. The drinks are super pretty, too. If you think that doesn't matter, feel free to help us fix our Instagram grid.
Available on Amazon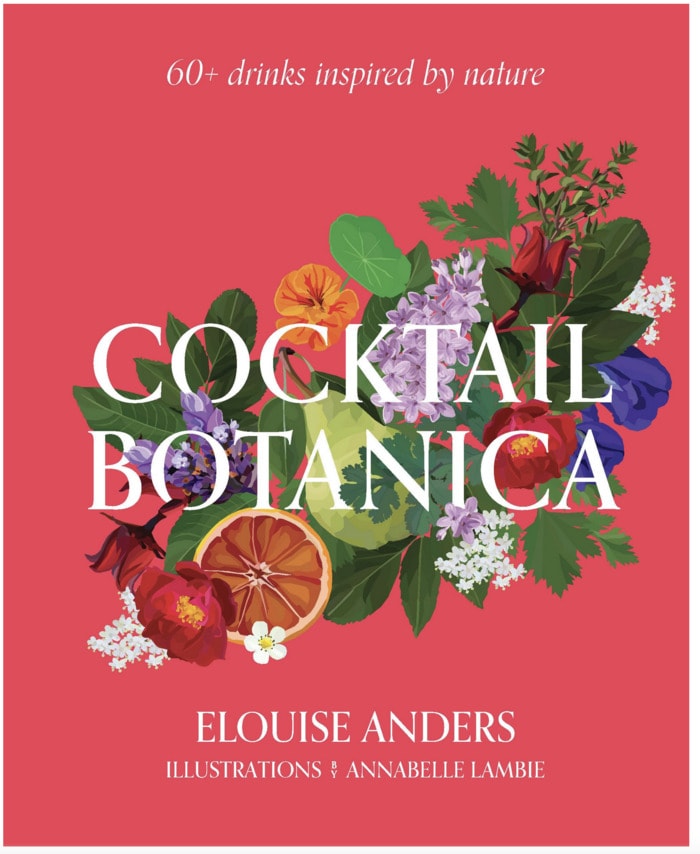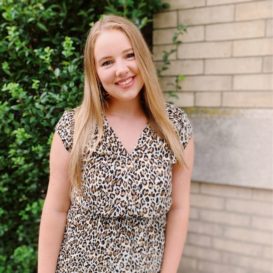 Latest posts by Laura Davis
(see all)