Honestly, tell us, because we can't decide. This year, Baskin Robbins decided to try something a little different for Thanksgiving… a Turkey-shaped Ice Cream Cake. That, reportedly, does not taste like turkey. (Unlike Salt and Straw's annual Thanksgiving ice cream flavors.)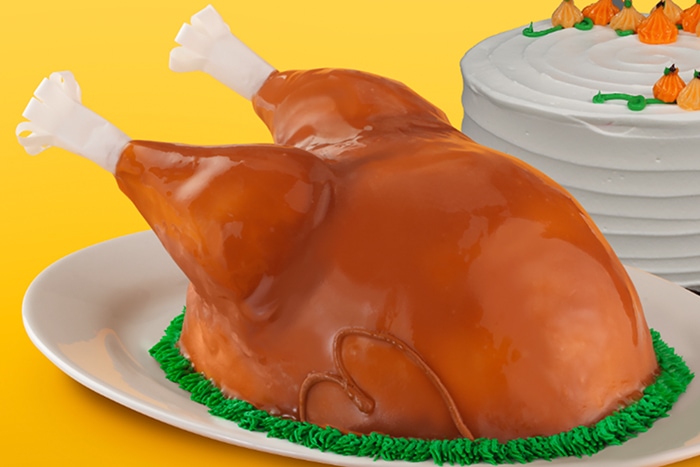 This is not the first time Baskin Robbins has made this ice cream cake. Oh, no. They also make it a decade ago as Rachel Atkinson mentions in this tweet. And perhaps in between. We weren't paying attention. But since everything is cake now, it makes sense to bring back the turkey cake.
Baskin Robbins has an ice cream cake that looks so much like a turkey – hilarious! http://twitpic.com/388u9f

— Rachel Atkinson (@Rachel_Atkinson) November 19, 2010
What's Actually In This Baskin Robbins Turkey Cake?
We're so glad you asked. As Sarah Cox, Baskin Robbins R&D manager and Cake Designer explains in the video below:
The Baskin Robbins Turkey Cake can be customized to include your favorite ice cream flavor, but it comes with sugar cone legs and is covered with a caramel praline glaze.
And, of course, it's 100% carveable — and 1000% more moist than your average turkey. And it's way less stressful than deciding to bake a pie at the last minute.
Cox recommends letting the cake rest to allow the ice cream to soften. She does not recommend dropping it into a pot of boiling oil beforehand and blowing up your garage.
When carving, she says to start with the legs first – like you would a real turkey. Then, she says, continue carving as you would a traditional turkey. Or, simply cut it into cake squares if you have no idea what you're doing with a carving knife.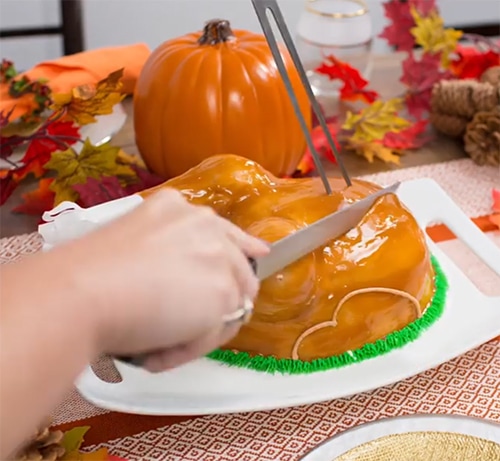 How Much Is the Turkey Cake?
We think the Baskin Robbins Turkey Cake will sell for around $32.99, based on the pricing from 2012. Whether or not they'll bring back the individual turkey legs is still to be seen, but those might look something like this:
The wishbone is overrated. Go for the turkey leg. pic.twitter.com/MX4D0uSWyS

— Baskin-Robbins (@BaskinRobbins) November 9, 2013
So, what do you think? New Thanksgiving tradition?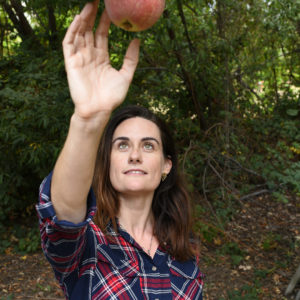 Latest posts by Rebecca Swanner
(see all)