What's the worst enemy of a Star Wars fan? Another fan with a conflicting opinion! Few universes have such a dedicated audience with strong thoughts. But luckily, they can all agree that these Star Wars cakes are the best in any galaxy.
It's a thought that's lightyears less controversial than our take on Jar Jar. (He's a delight, and George Lucas agrees.) Everybody loves a good cake, so we rounded up some of the best Star Wars-themed sweet treats.
Just keep them away from the Ewoks. They're sugar fiends. Which honestly, explains a lot.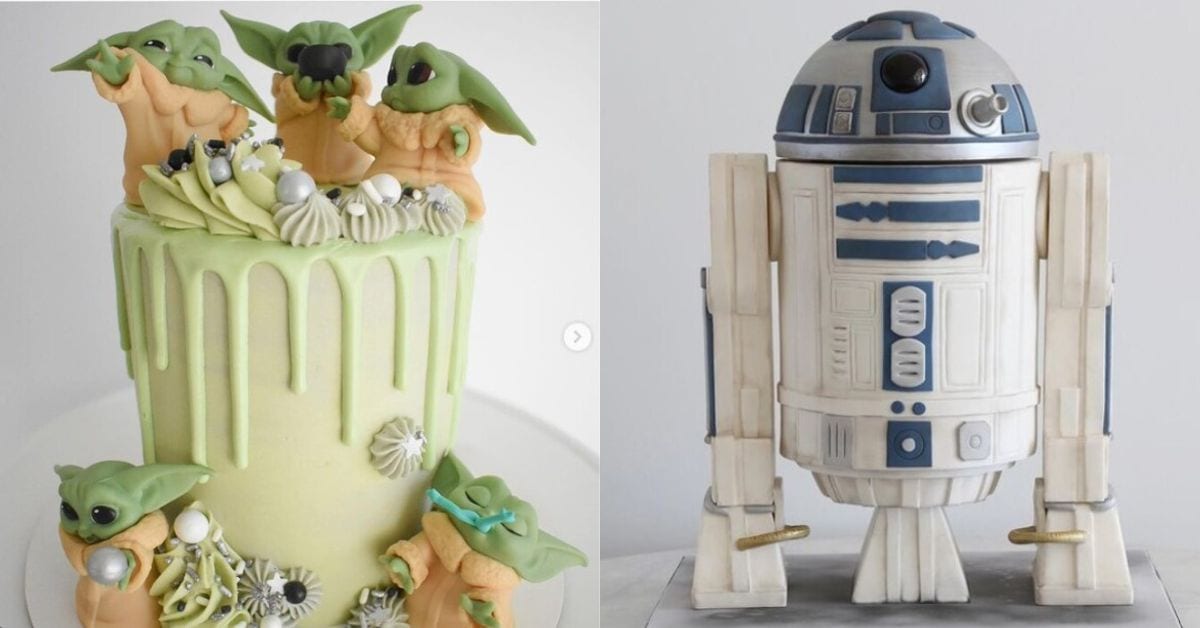 17 Star Wars Cakes
1. OG Trilogy Cake
Any Star Wars lover can agree that the OG trilogy reigns supreme. And this cake is the perfect representation of the battle of light and dark in the first three movies. May the force be with you. And may the cake be with us.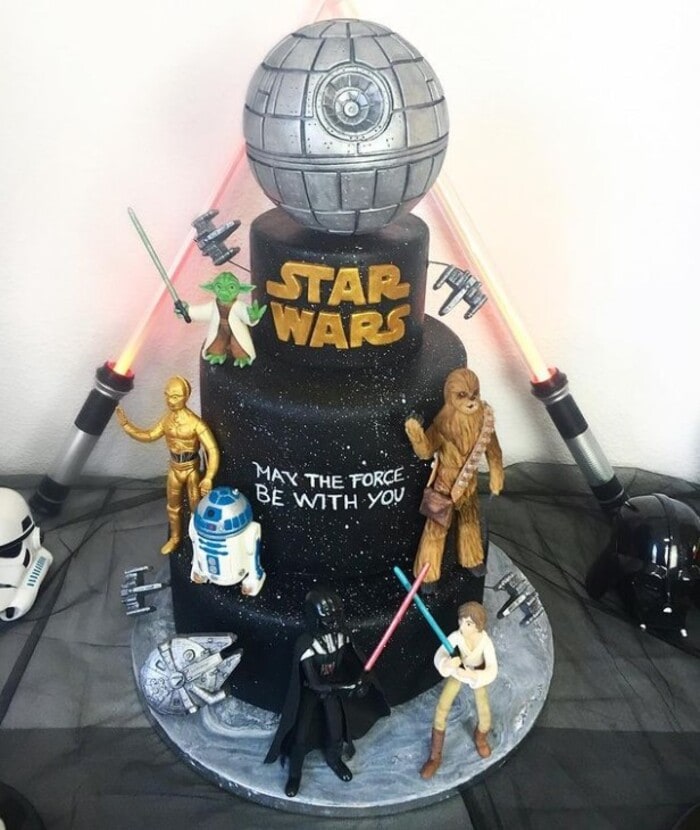 2. In a Galaxy Far Away Cake and Cupcakes
In a galaxy far, far away…there were the most adorable Star Wars cupcakes ever. Eating Chewie's face seems a little wrong. But it tastes so right.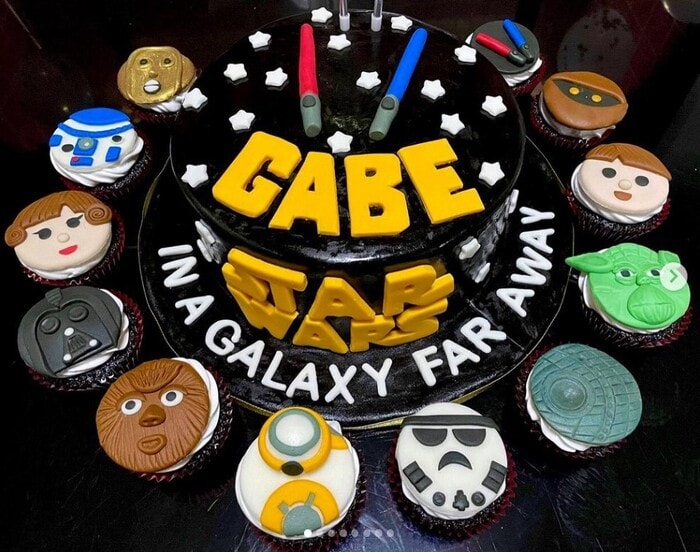 3. BB-8 and Stormtrooper Cake
BB-8 may be one of the best parts of the sequel trilogy, so he deserves to take center stage. Or rather, the top tier. Take that, Stormtroopers.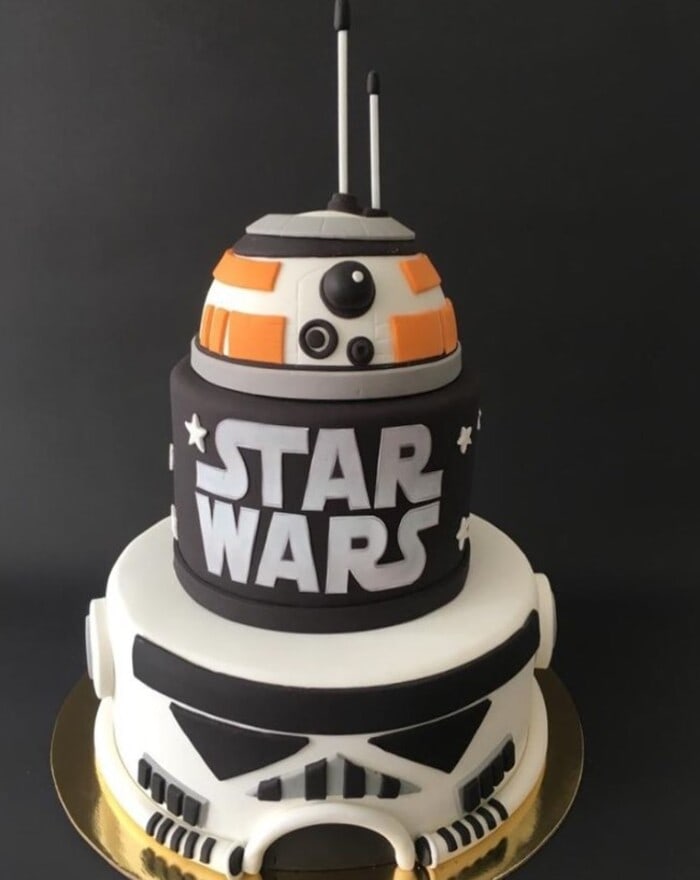 4. Colorful Stormtrooper Cake
Don't believe a Star Wars cake can be classy AF? Well, take a look at this colorful Stormtrooper cake. Even Emperor Palpatine would give it a round of applause.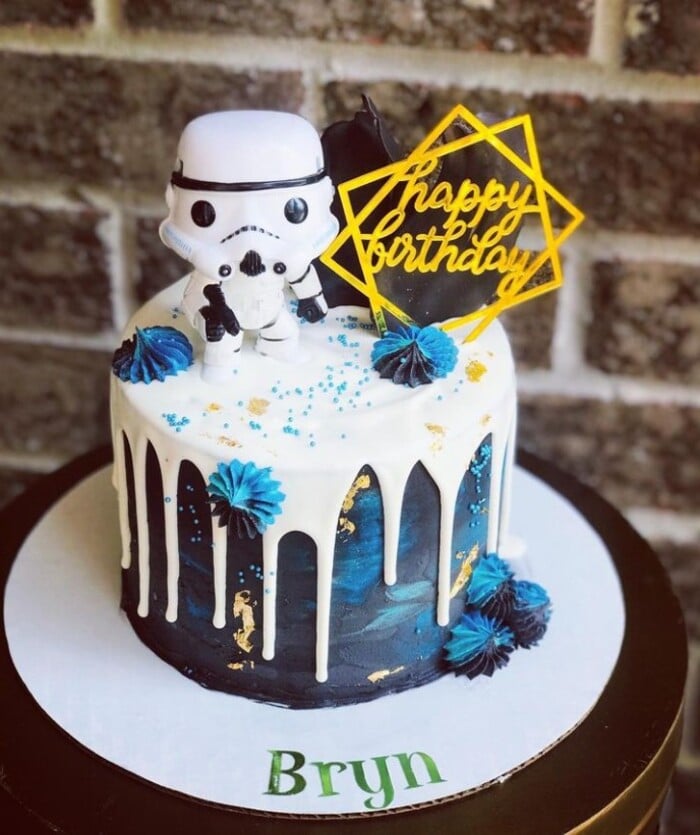 5. Sequel Trilogy Birthday Cake
We doubt many people sang "For He's a Jolly Good Fellow" to Kylo Ren, but this cake is a perfect way to say "Happy Birthday" to the Star Wars fan. Or to yourself if your name is Kylo Ren.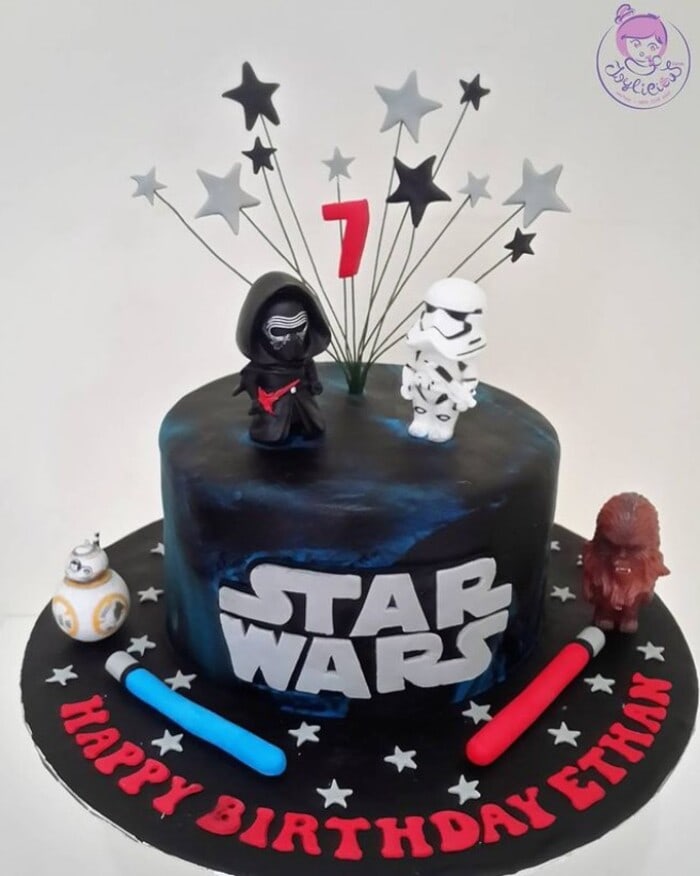 6. Stormtrooper and Darth Vader Facade Cake
Is it normal for fondant work to be so clean it makes you want to cry? Asking for a friend. We swear it's raining outside.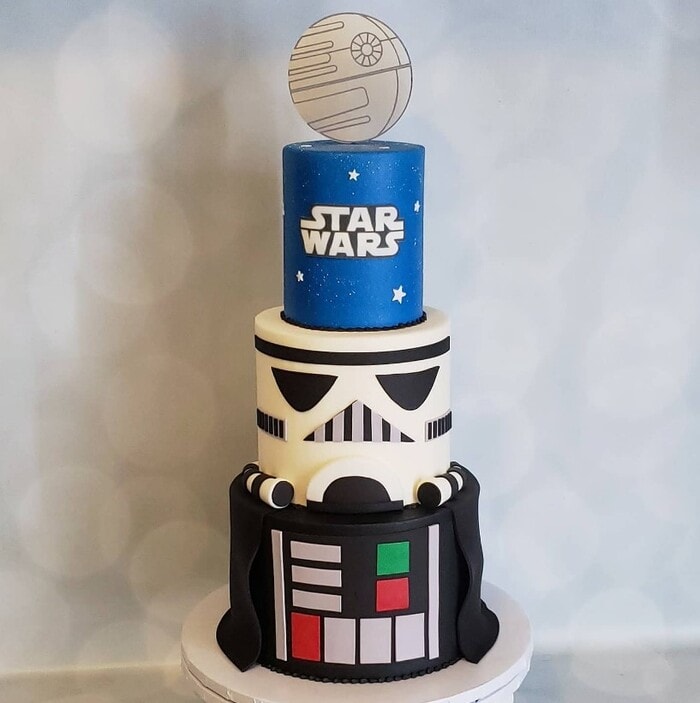 7. Realistic Grogu Cake
If you tell us you don't want to pinch those adorable rosy cheeks, we're gonna call you a liar. And you know what they say about liars. (They get the last slice of cake.)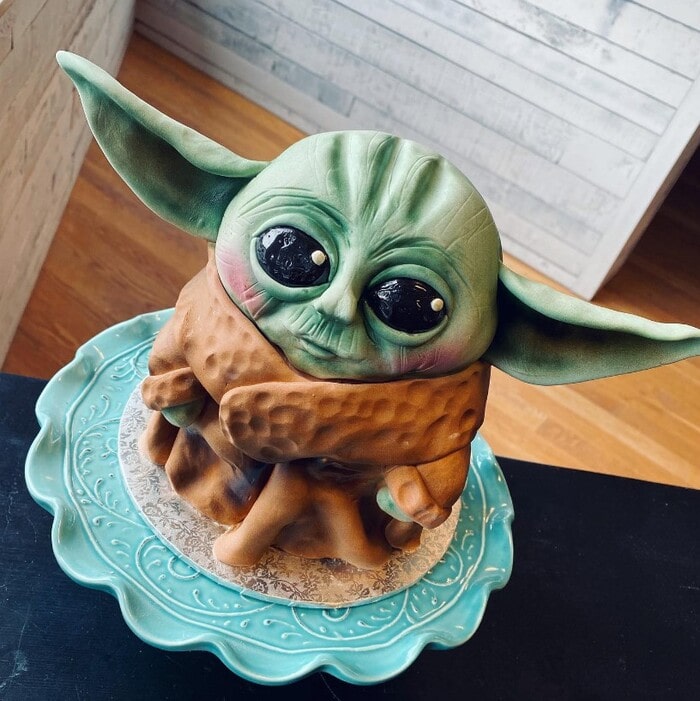 8. Han Solo and Leia Wedding Cake
Ah, the princess and the scoundrel. We're in love with this wedding cake's topper. But we also have to admit that the X-Wing is making us x-static.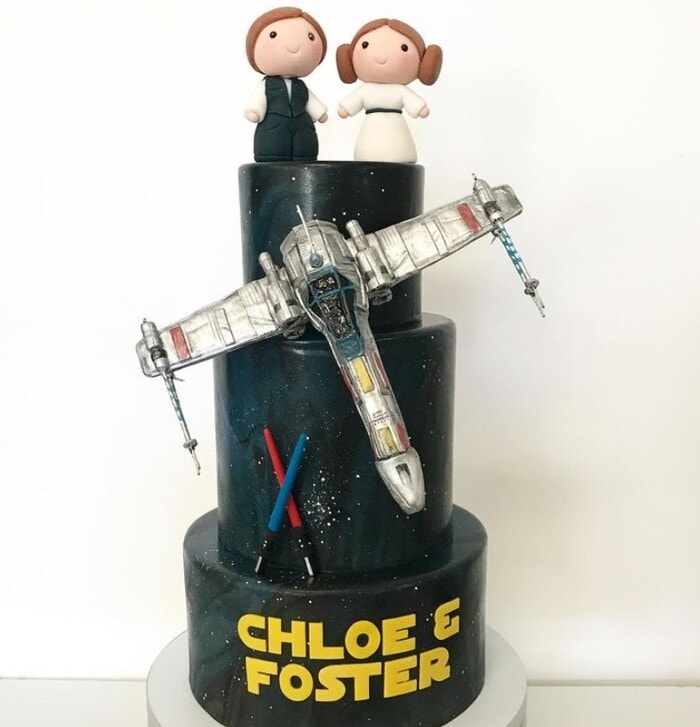 9. Darth Vader, Yoda, and Stormtrooper Cake
Usually, it's a bad thing to say, "Look at those adorable wrinkles!" But in this case, it's a compliment. And only in this case.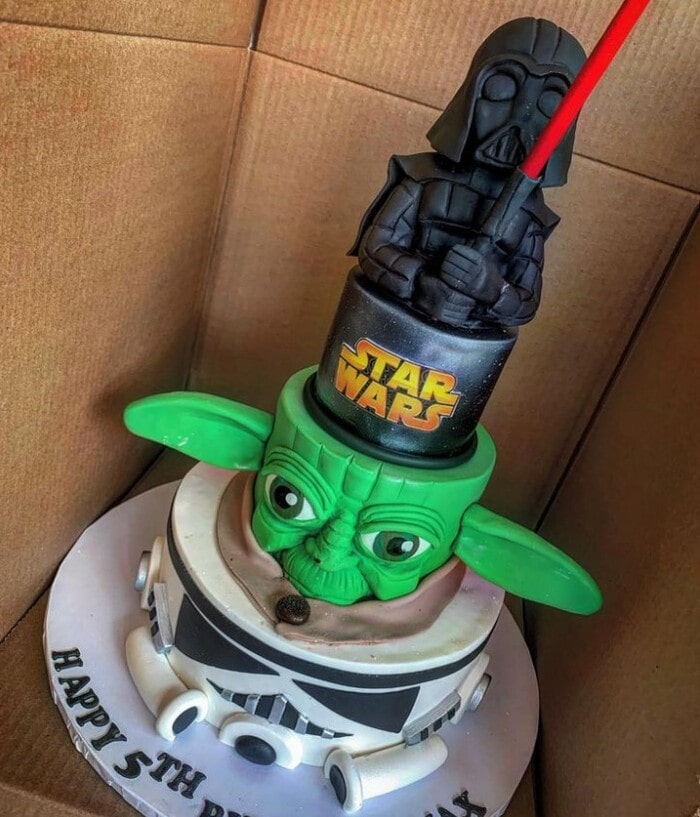 10. Funko Pop and Millennium Falcon Cake
The Millennium Falcon on this cake looks so real we could almost hear Han Solo bragging about it making the Kessel Run in less than 12 parsecs. Okay, so he rounded down. But every 5'11" guy rounds up.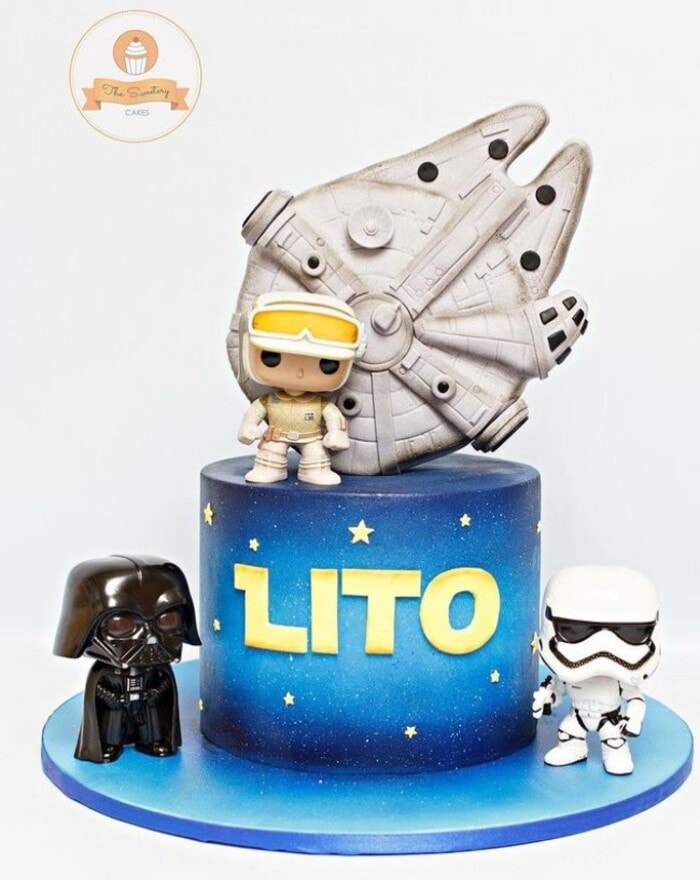 11. Darth Maul Cake
Longtime Star Wars fans know that there are few characters as frightening as Darth Maul. As Maul himself said, "I am fear." Apparently his line following that was cut, which was, "I am cake." You too, Maul?!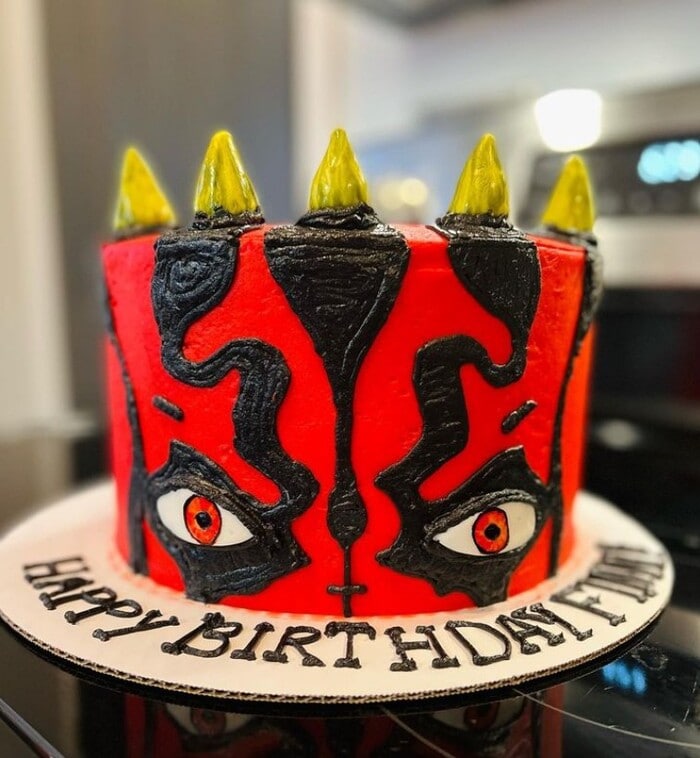 12. Grogu Black-and-White Cake
You can call him Grogu, or you can call him Baby Yoda. But after seeing this cake, we're going to have to call him classy. This black-and-white cake could only get more perfect if Grogu was in a tuxedo. Luckily, our dog is just his size.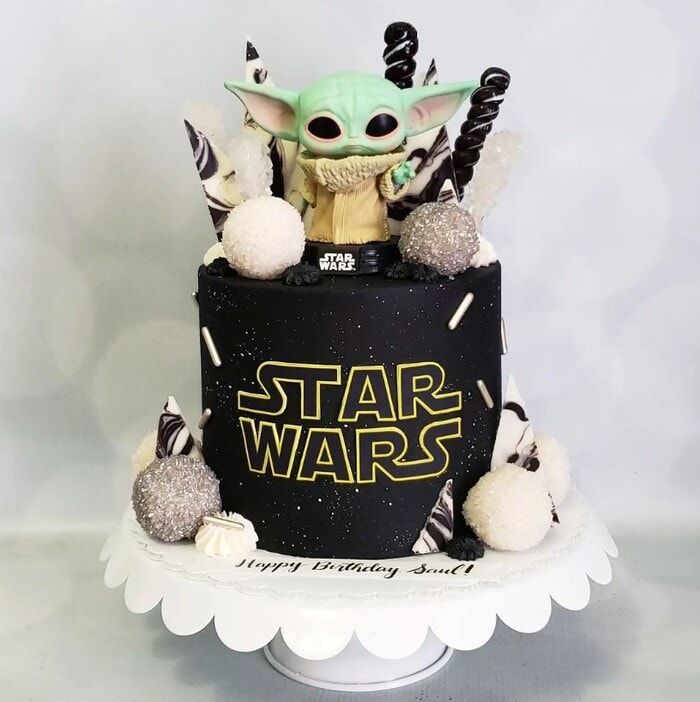 13. Star Wars Kids Birthday Cake
It's important to teach your kids about the important things in life early on. There's kindness, respect, and…politeness. What'd you think we were going to say? Star Wars? (That one is fourth.)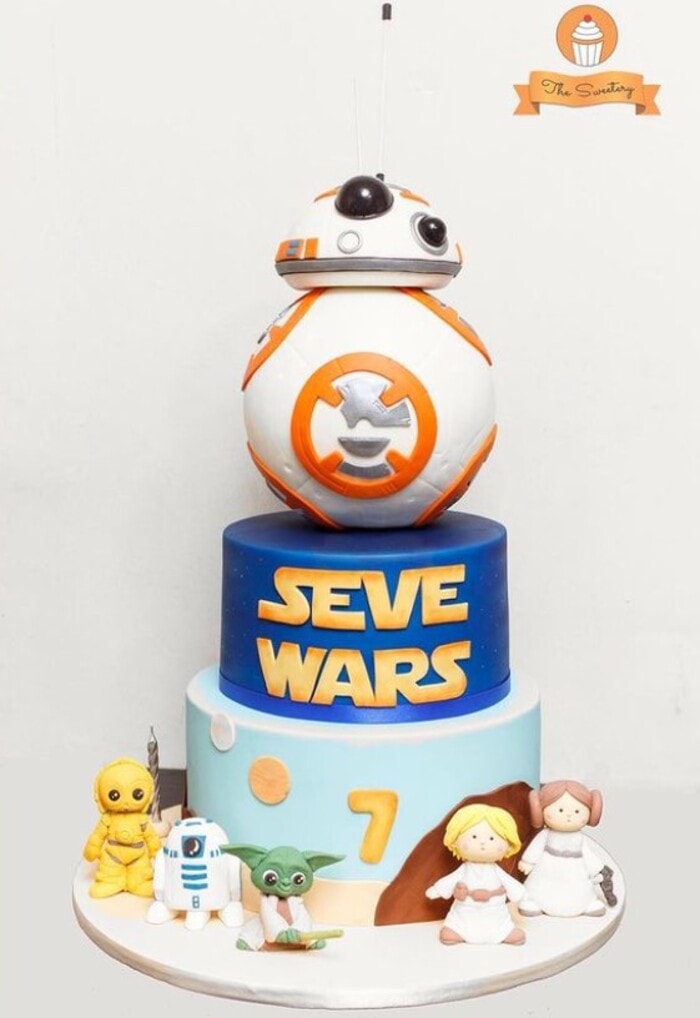 14. R2-D2 Groom's Cake
Couldn't you just imagine this incredible fondant R2-D2 giving the sassiest speech as a best man? Beep boop indeed.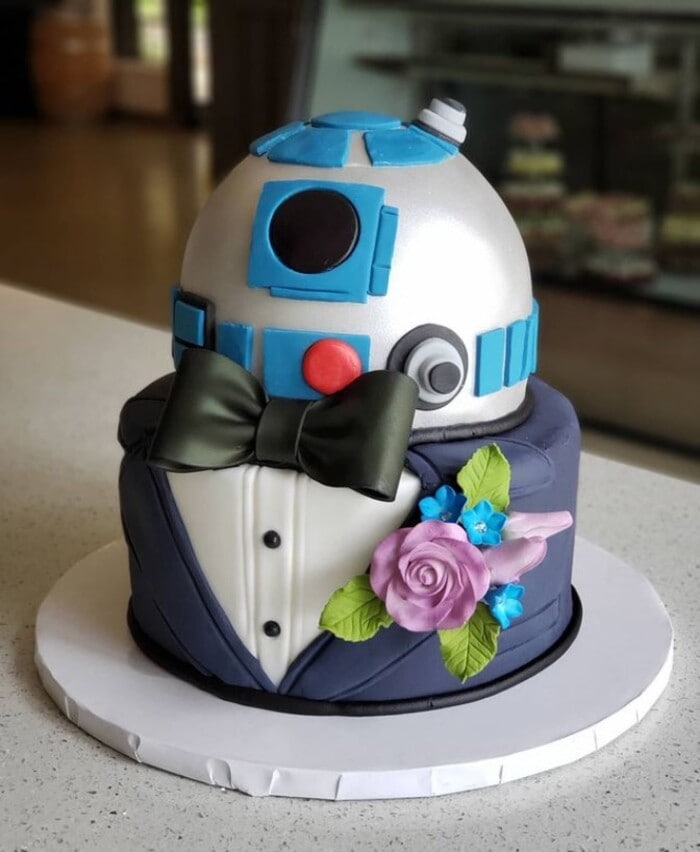 15. Grogu Smash Cake
Grogu, smash! This cake (which we've dubbed the "Many Faces of Grogu") may be made for a little one to destroy, but we think it's a work of art. Funny enough, our neighbor's kid thinks actual art is for smashing. We see the confusion now.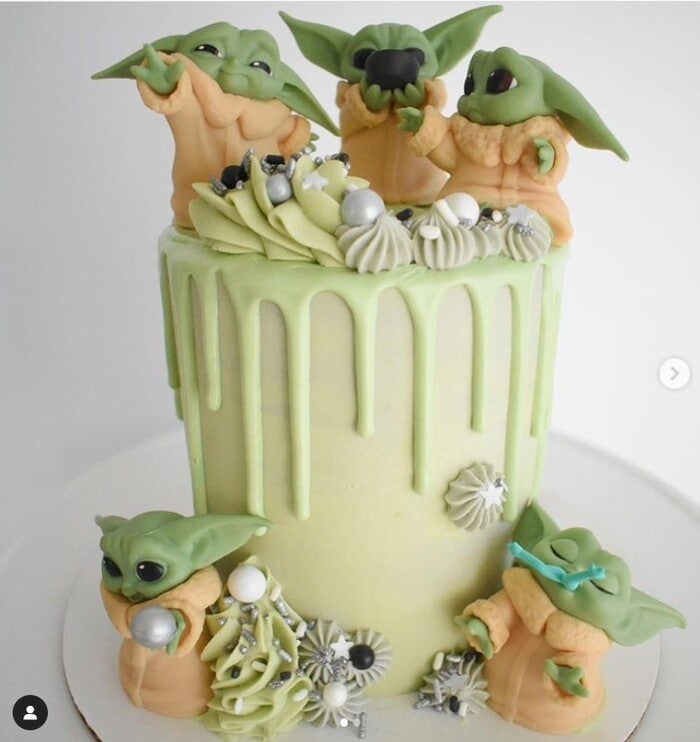 16. Realistic R2-D2 Cake
This droid looks ready to fly alongside Anakin or Luke into battle. Good thing the bad guys have horrible aim in the Star Wars universe, or else we'd all be covered in chocolate.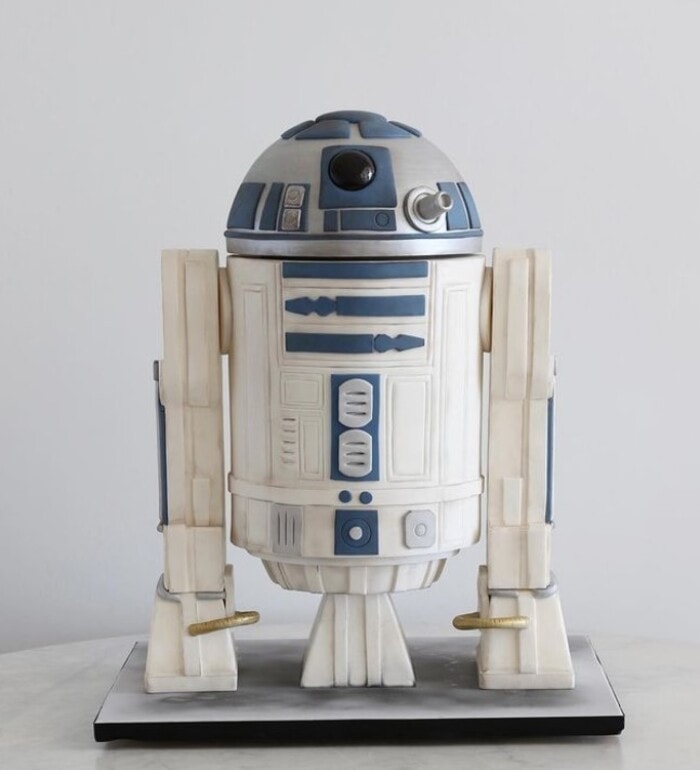 17. Mandalorian Cake
This is the perfect cake Father's Day cake. Grogu and his surrogate dad? A match made in Arvala-7.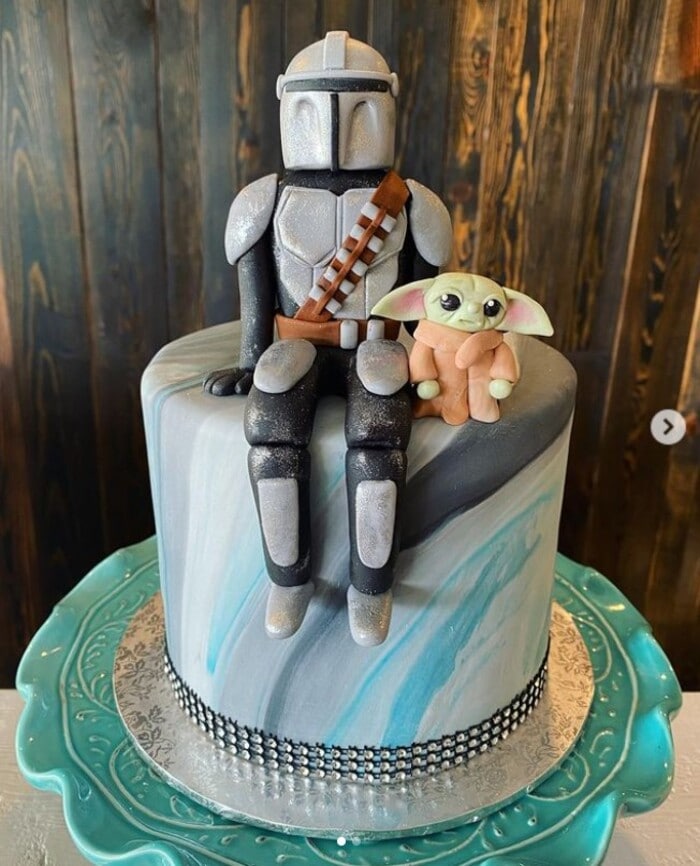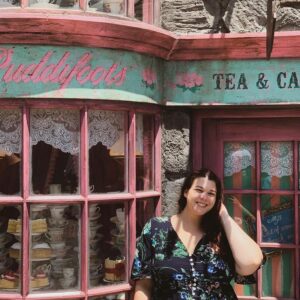 Latest posts by Jacqueline Gualtieri
(see all)