Whether you're an avid baker or just someone who enjoys burning your mouth with a hot cookie the second your roommate takes them out of the oven, you'll appreciate these baking quotes. Coming from professional bakers, total novices, and celebrities who simply love baked goods, these sayings are sweet.
So if you're for an Instagram caption for your next pic of your homemade banana bread, we've got you covered. Need some inspiration to get back in the kitchen after a baking slump? Keep on reading.
Seeking quotes to write on a post-it note and stick around your apartment so someone will take the hint and bake you a dang cake already? Look no further.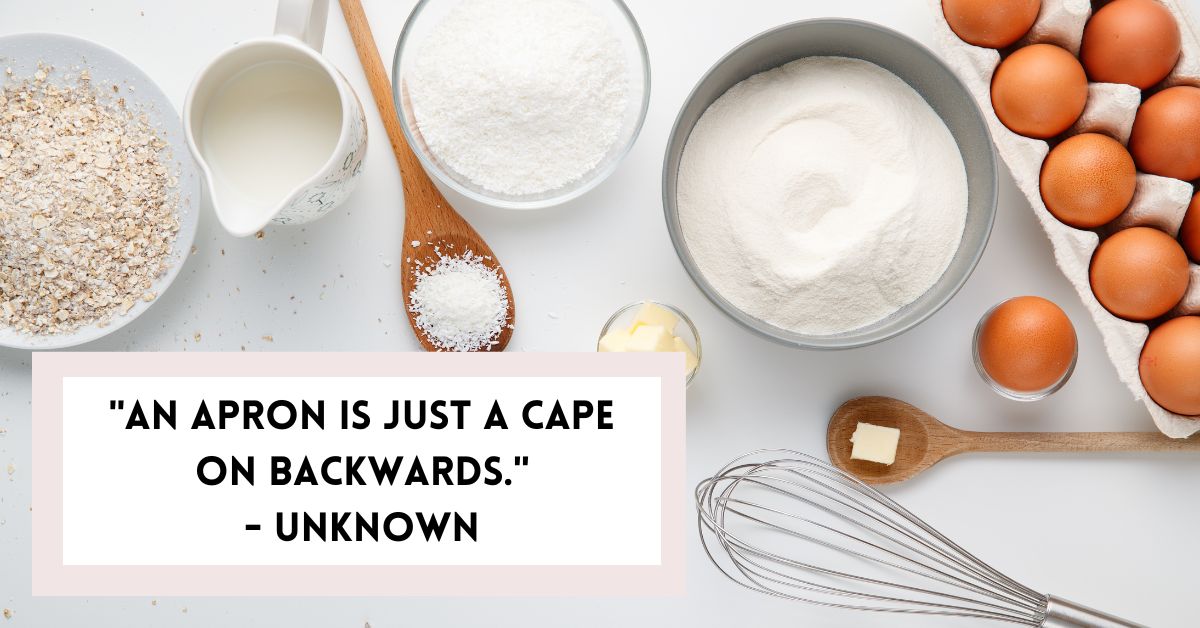 35 Baking Quotes
1. "This was why she enjoyed baking. A good dessert could make her feel like she'd created joy at the tips of her fingers." – Marissa Meyer, "Heartless"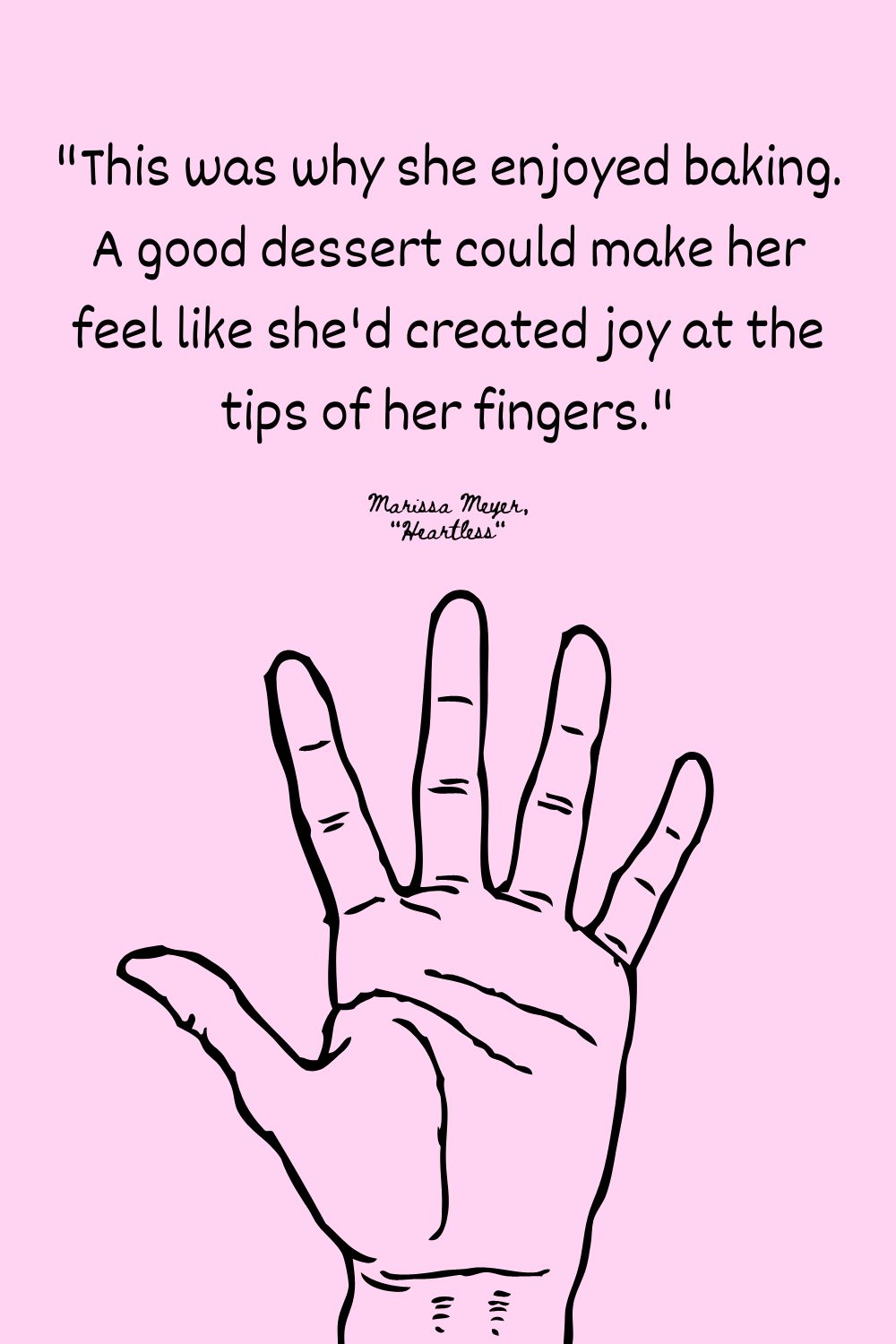 2. "Every skilled baker was first an amateur." – Chris Geiger
3. "Baking can be done with a few simple ingredients, so it's about simplicity and nostalgia – people are reminded of their childhood." – Paul Hollywood
4. "Cooking and baking is both physical and mental therapy." – Mary Berry
5. "Baking is…Life. So when you describe what you're making, you must describe life. Do you see? It's not just recipes…" – Jenny Colgan, "Meet Me at the Cupcake Café"
6. "You don't have to love cooking to cook, but you have to do more than love baking to bake. You have to bake out of love." – Tom Junod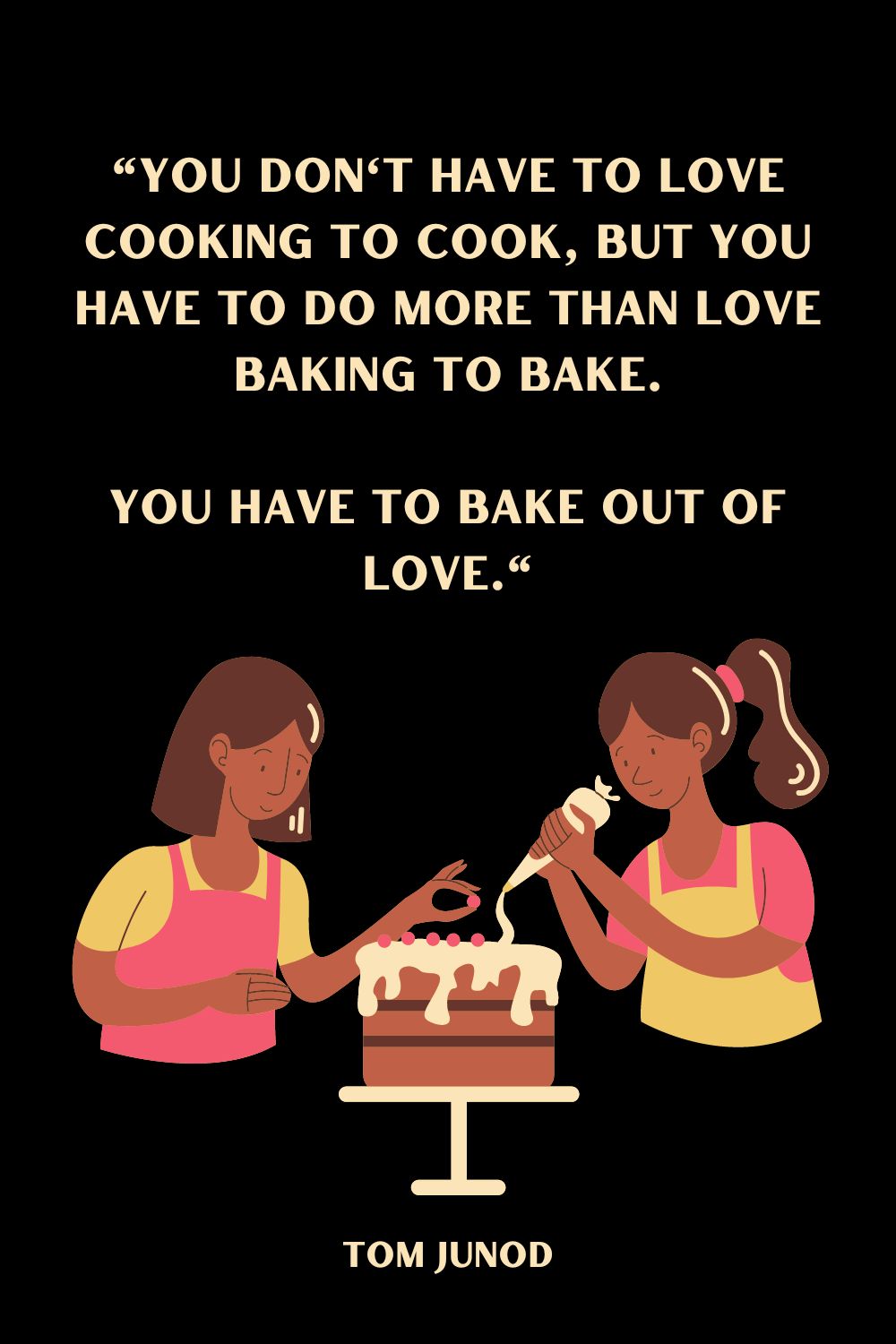 7. "Baking is both an art and a science." – Sherry Yard
8. "A party without cake is really just a meeting." – Julia Child
9. "If there's a whisk, there's a way." – Unknown
10. "Baking makes me focus. On weighing the sugar. On sieving the flour. I find it calming and rewarding because, in fairness, it is sort of magic – you start off with all this disparate stuff, such as butter and eggs, and what you end up with is so totally different. And also delicious." – Marian Keyes
11. "Never ask a baker what went into a pie. Just eat." – George R.R. Martin, "A Dance with Dragons"
12. "Crushes are stressful. Dating is disappointing. Every relationship, you either break up or get married and then divorced. Pies can't hurt you." – Ngozi Ukazu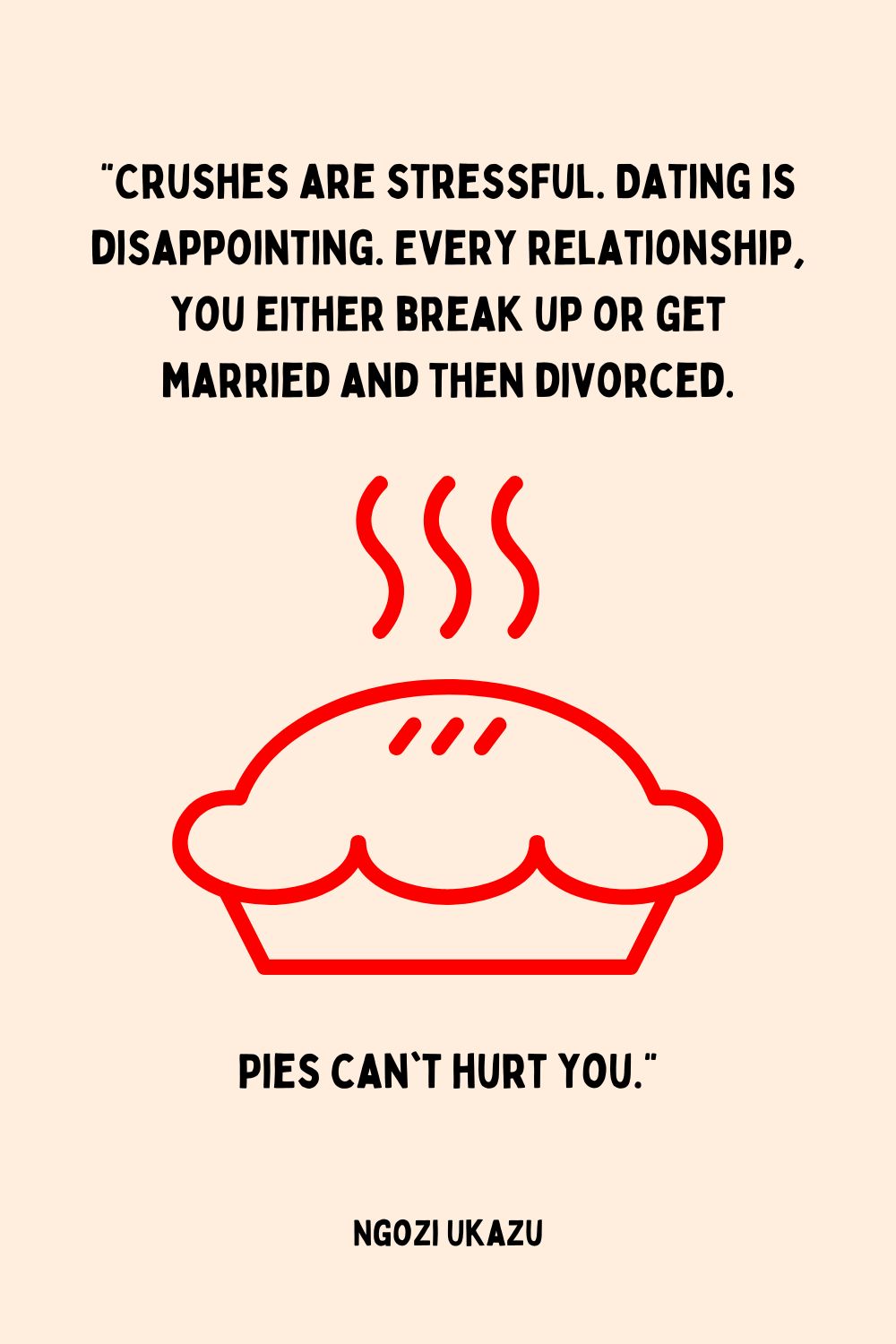 13. "I've started baking. Having my hands deep in dough keeps them away from my phone." – Katy Tur
14. "Feminism has never been about getting a job for one woman. It's about making life more fair for women everywhere. It's not about a piece of the existing pie; there are too many of us for that. It's about baking a new pie." – Gloria Steinem
15. "Civilization was built around wheat, around people settling down and not being nomadic. Baking is one of the oldest professions." – Paul Hollywood
16. "The matriarchs of my family loved to bake, and the apple didn't fall far from the tree. Baking became something I did every day; it became a time where my creative and nurturing side took stage." – Christina Tosi
17. "A basic rule of baking is that, in general, it's almost impossible to make an inedible batch of brownies." – Linda Sunshine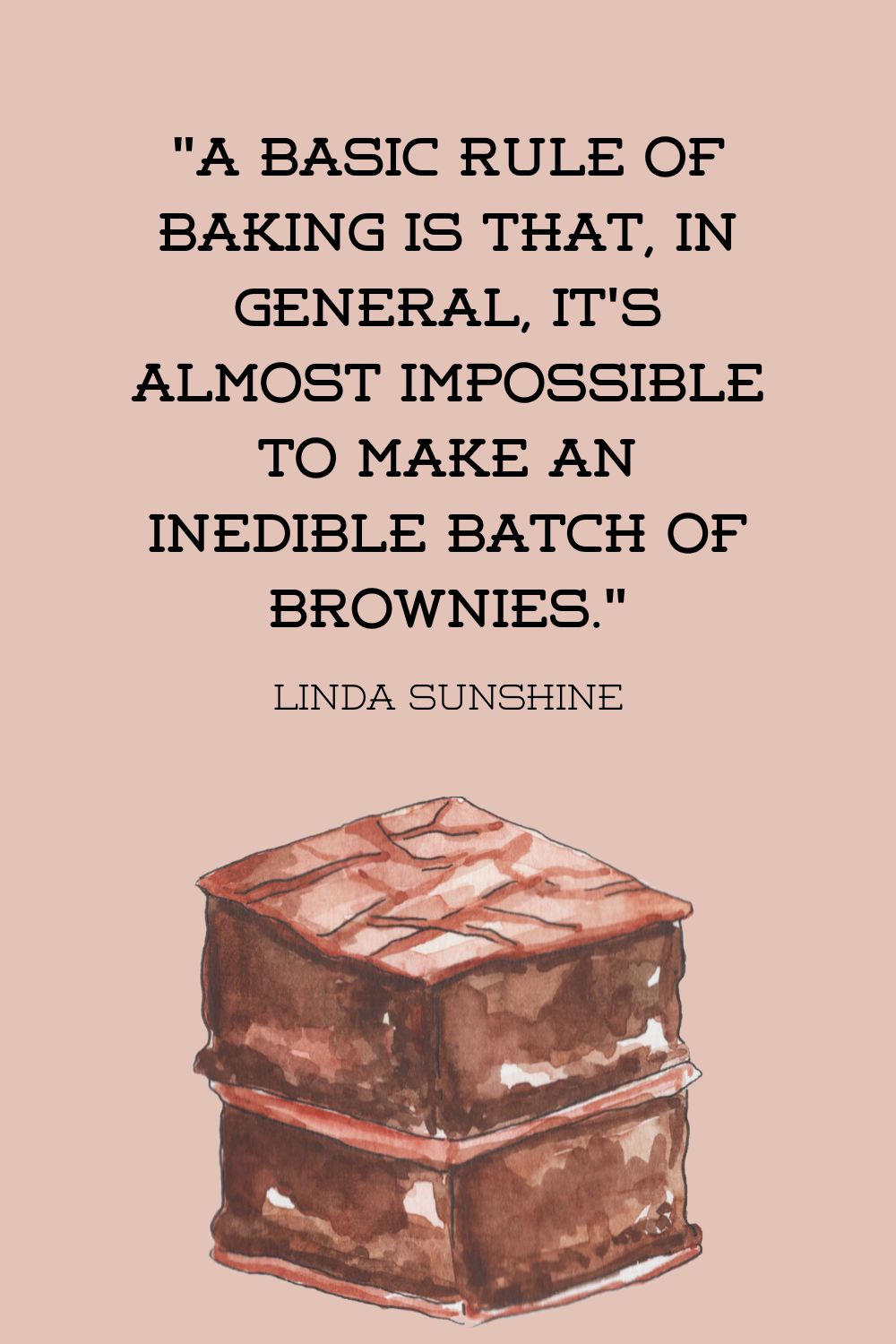 18. "It's all about a balancing act between time, temperature, and ingredients. That's the art of baking." – Peter Reinhart
19. "Happiness is baking cookies. Happiness is giving them away. And serving them, and eating them, talking about them, reading and writing about them, thinking about them, and sharing them with you." – Maida Heatter
20. "Desserts are the fairy tales of the kitchen – a happily-ever-after to supper." – Terri Guillemets
21. "Baking is done out of love, to share with family and friends, to see them smile." – Anna Olson
22. "Vegetables are a must on a diet. I suggest carrot cake, zucchini bread, and pumpkin pie." – Jim Davis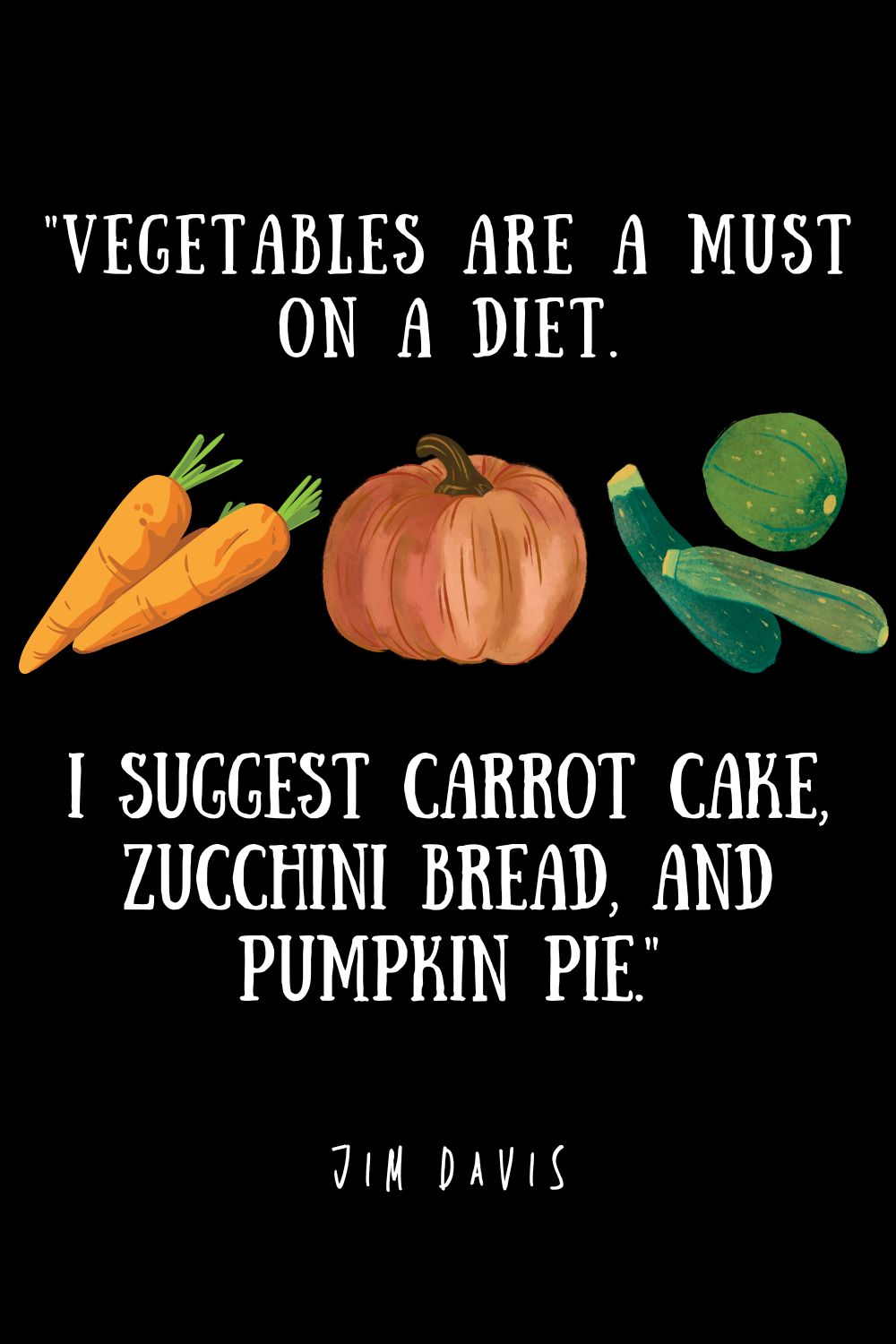 23. "A balanced diet is having a cookie in each hand." – Barbara Johnson
24. "You are the boss of that dough." – Julia Child
25. "Life happens. Baking helps." – Unknown
26. "Baking happens with ingredients that last for months and come to life inside a warm oven. Baking is slow and leisurely." – Regina Brett
27. "Baking is about multi-tasking. If you are organized and prepared, that's half the battle." – Johnny Iuzzini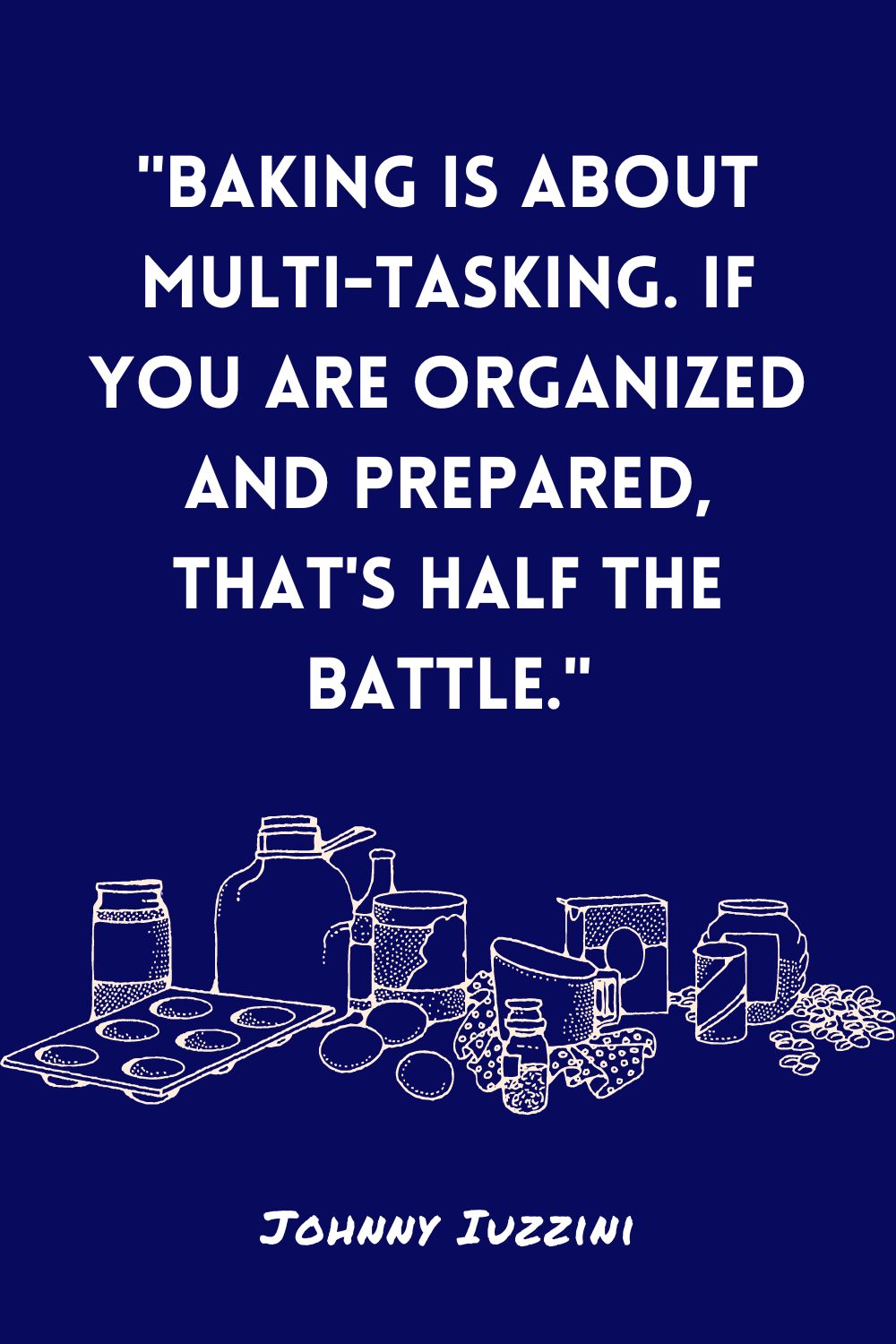 28. "Unlike writing a book, which can take several years, baking is instant gratification." – Jenna Blum
29. "Cooking and baking are pleasures and I want everyone to be able to experience and share them." – Doxie Greenspan
30. "Flour and butter, cream and sugar, words and images, all the ingredients for a rich, tasty story." – Rona Simmons
31. "Many happy childhood memories begin in the kitchen, baking and decorating birthday cakes. It's one of the sweetest parts of childhood." – Deanna F. Cook
32. "An apron is just a cape on backwards." – Unknown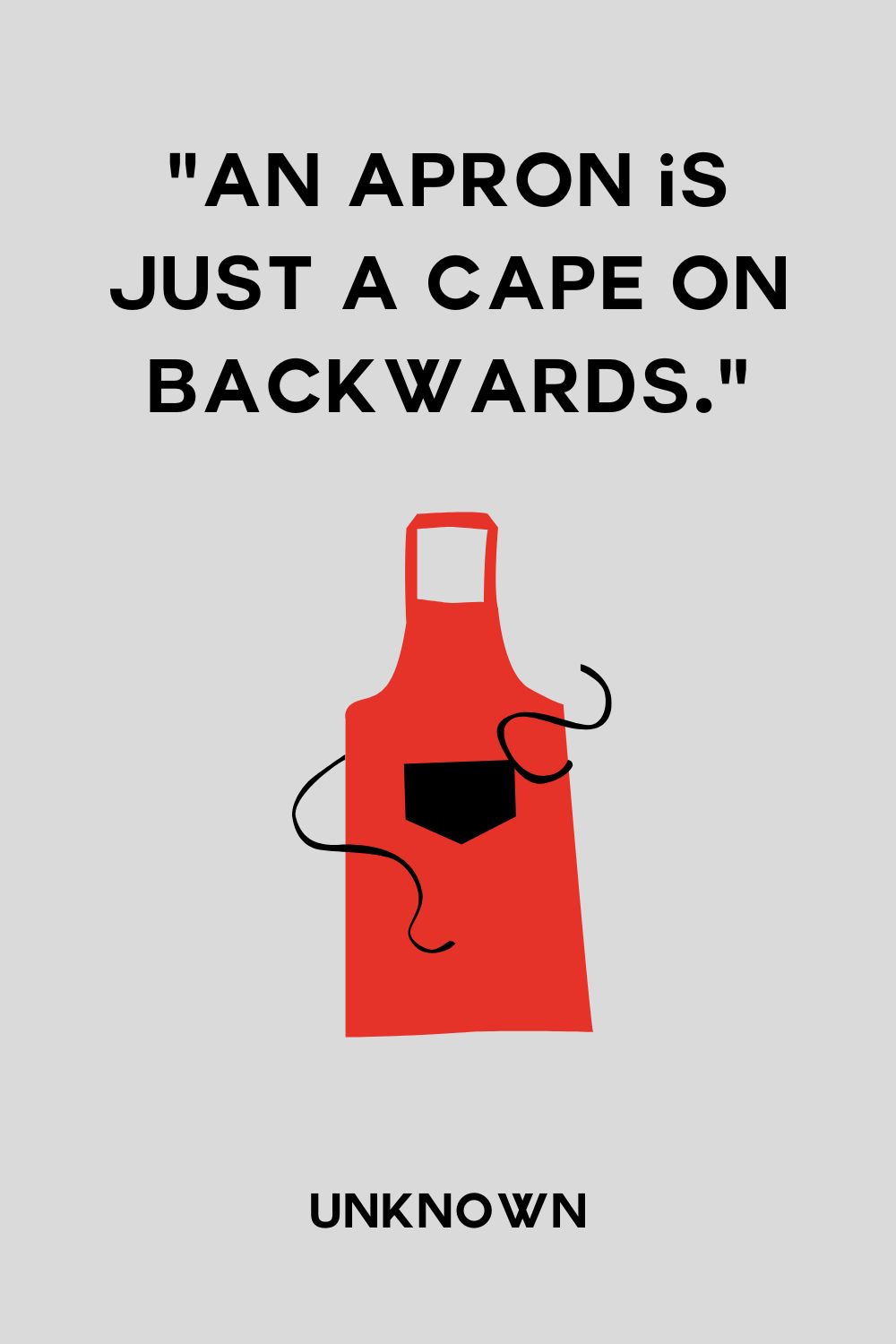 33. "I've never met a problem a proper cupcake couldn't fix." – Sarah Ockler
34. "Make gifts meaningful by putting the time in creating them, whether baking and cooking, or in making arts and craft." – Lidia Bastianich
35. "Anyone who gives you a cinnamon roll fresh out of the oven is a friend for life." – Daniel Handler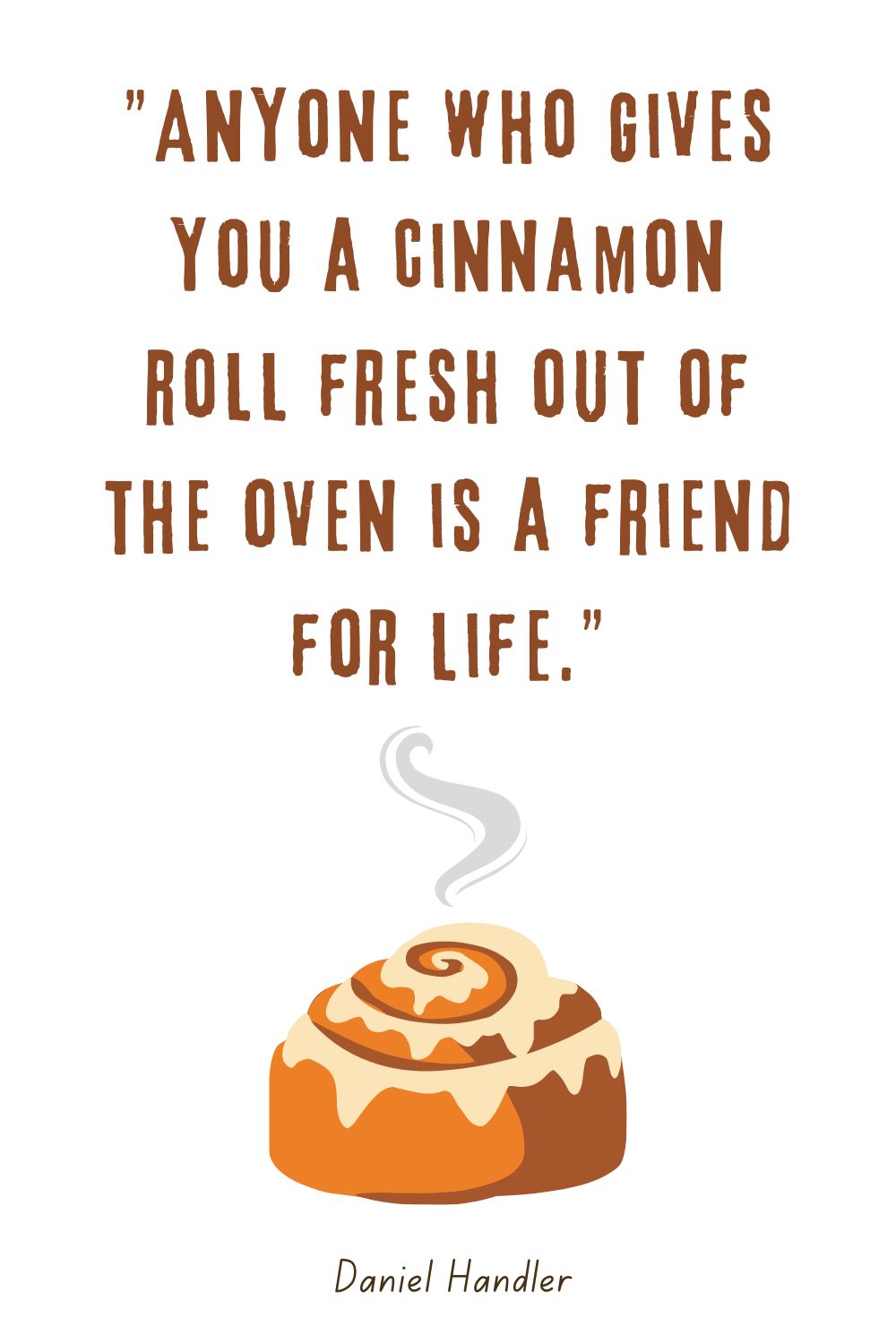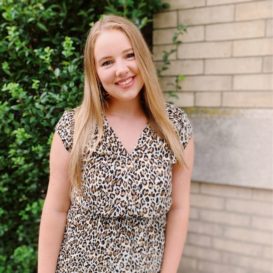 Latest posts by Laura Davis
(see all)