The '90s are marked by tons of iconic things, from Beanie Babies to Barbies, and Furbies to those things called cassette tapes. Whether you grew up in that era or were born on the cusp of the millennium, these '90s cake ideas will help you celebrate the colorful decade in style. And with lots of frosting.
Maybe you're trying to do dessert-DIY or searching for ideas to give to an actual cake decorator. Maybe you just want to feel a little nostalgic on your lunch break by perusing through some creative designs…and then suffer from a serious sugar craving.
Whatever you're looking for, these creative cakes are all that and a bag of chips. Well, metaphorically. Although not a bad idea if it was literally!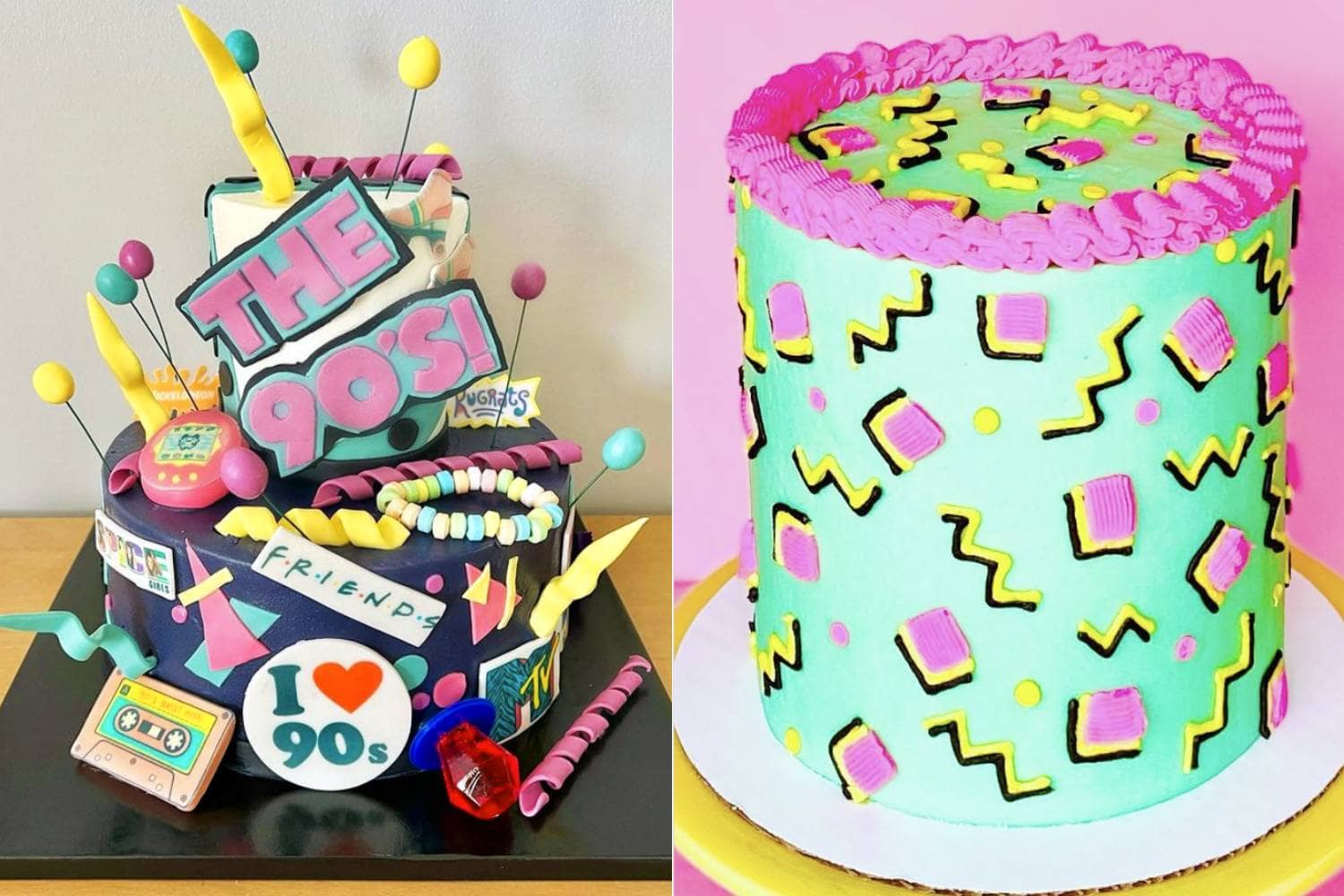 21 of the Best '90s Cake Ideas
1. Street Fight Arcade Game Cake
You'll need to invite all your friends, neighbors, previous Tinder dates, and financial advisors to get through this life-like Street Fighter cake. Reminisce about afternoons spent beating the crap out of M. Bison, smashing buttons, and creating the most perfect username ever invented: KewlDood69.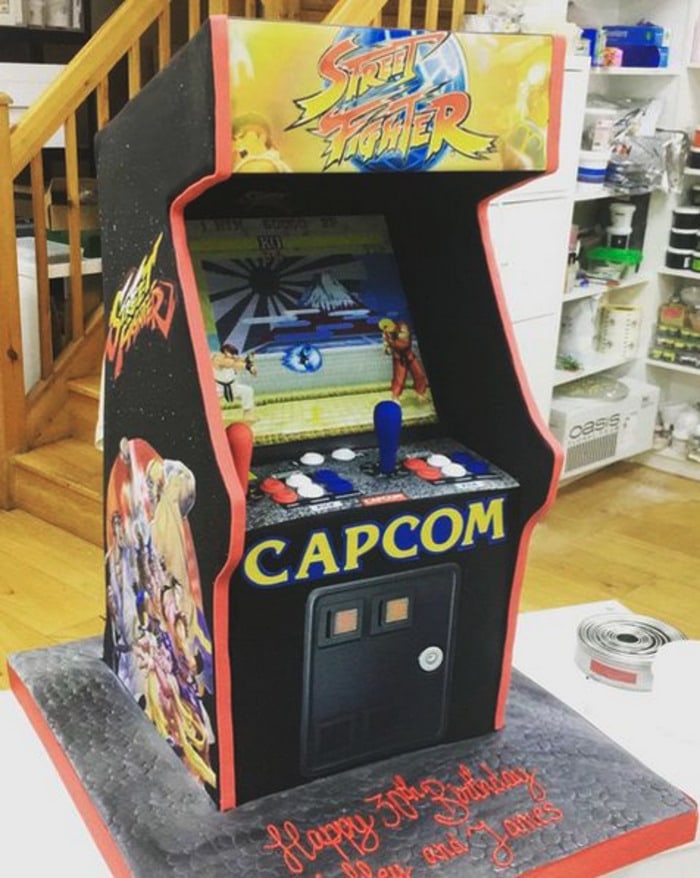 2. Beanie Baby Cake
If you grew up in the '90s, you probably thought that Beanie Babies were going to be your gold mine. Unfortunately, most of them are pretty useless now. But their image does make for a pretty cool cake!
Which…is probably worth more than all of your Beanie Babies.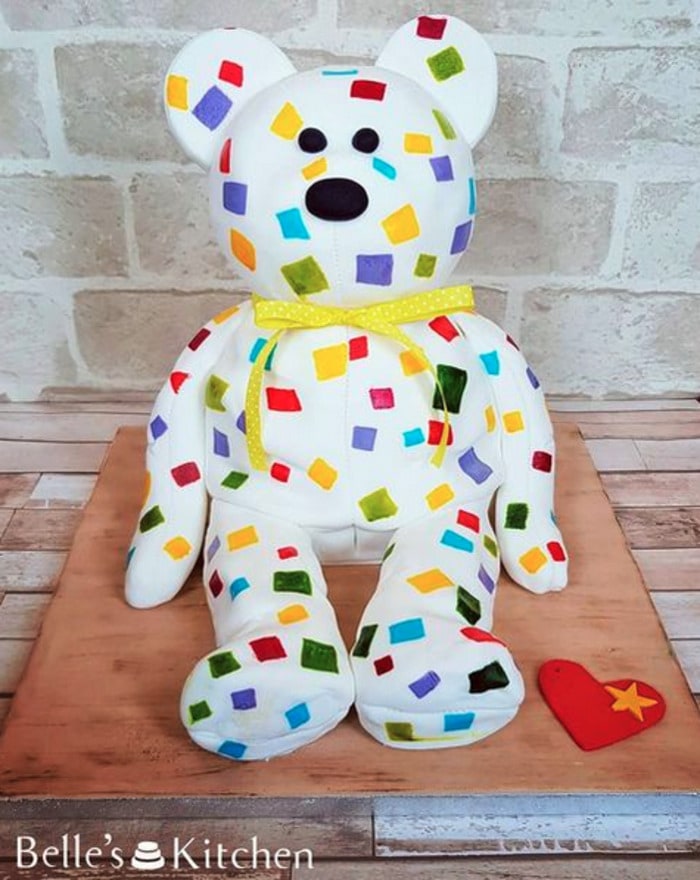 3. Power Rangers Cake
Mighty morphin' Power Rangers! How could our days get any better than watching these heroes fuse their individual vehicles into a giant transformer of awesomeness? Oh right, by having a sweet snack at the same time. Who says you can't have your cake and eat it too?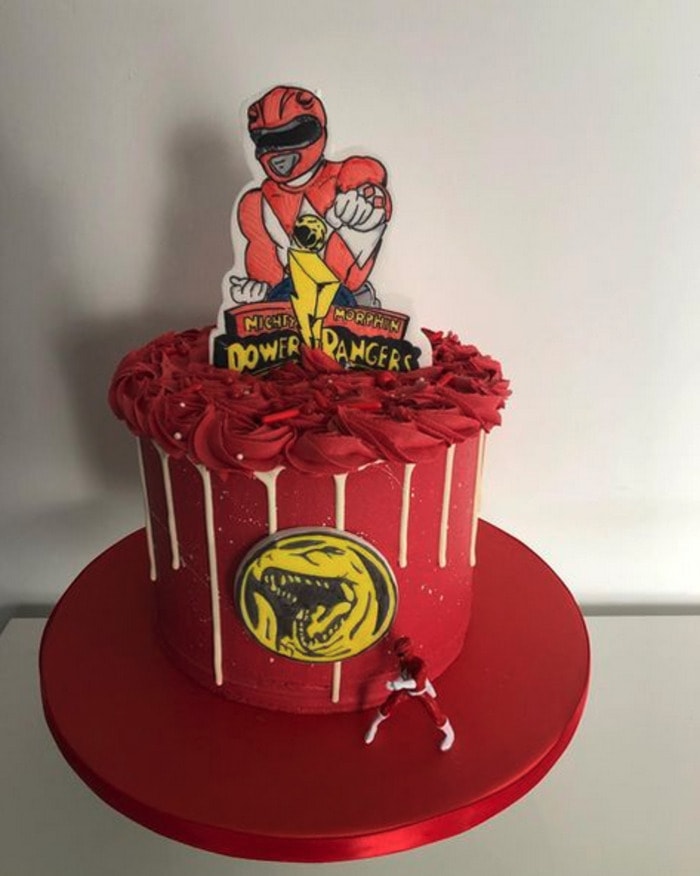 4. Lisa Frank Cake
Going to school wasn't really that awful when you got to bring your Lisa Frank folder and matching notebook. This elaborate cake features all the bright colors from the iconic collection. The only thing it's missing is our name combined with our crush's name.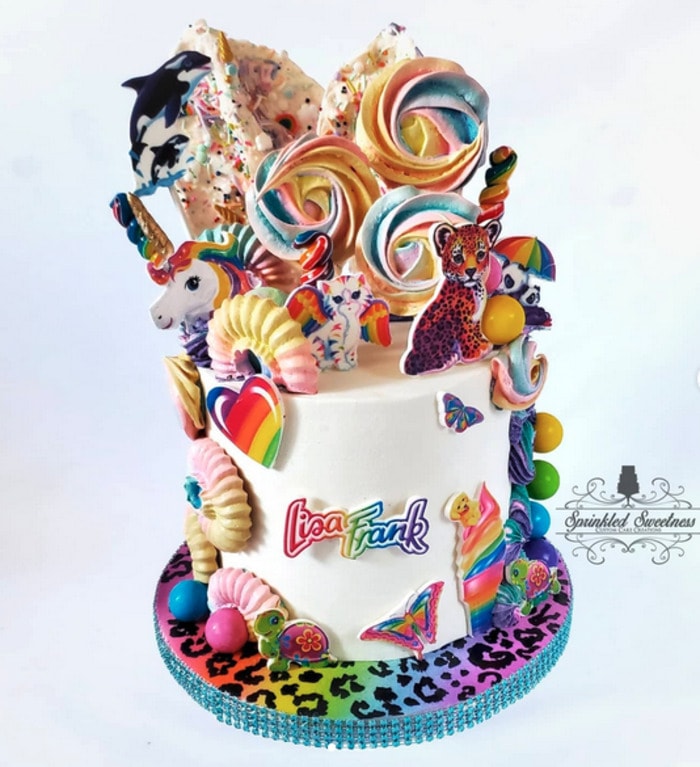 5. Nickelodeon Slime Cake
Watching people get drenched in green goo was prime cable TV. But as gross as that looked, it somehow works for this cake. Maybe Nickelodeon was really onto something.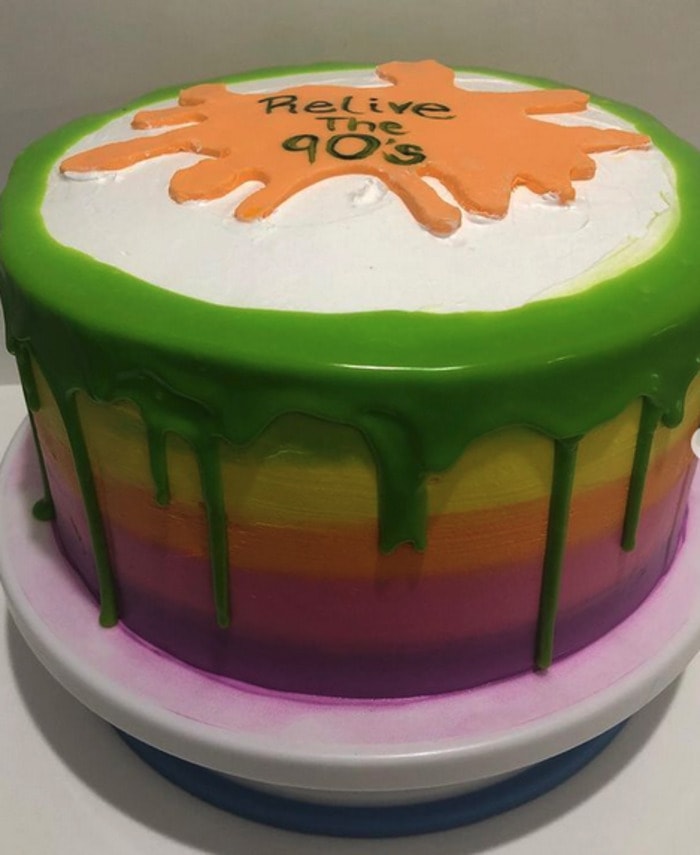 6. Tamagotchi Cake
We may have ignored our siblings and real pets, but we had more important things to take care of! There was nothing worse than coming back to your poor blob pet all covered in poop. Which luckily didn't make it into this design.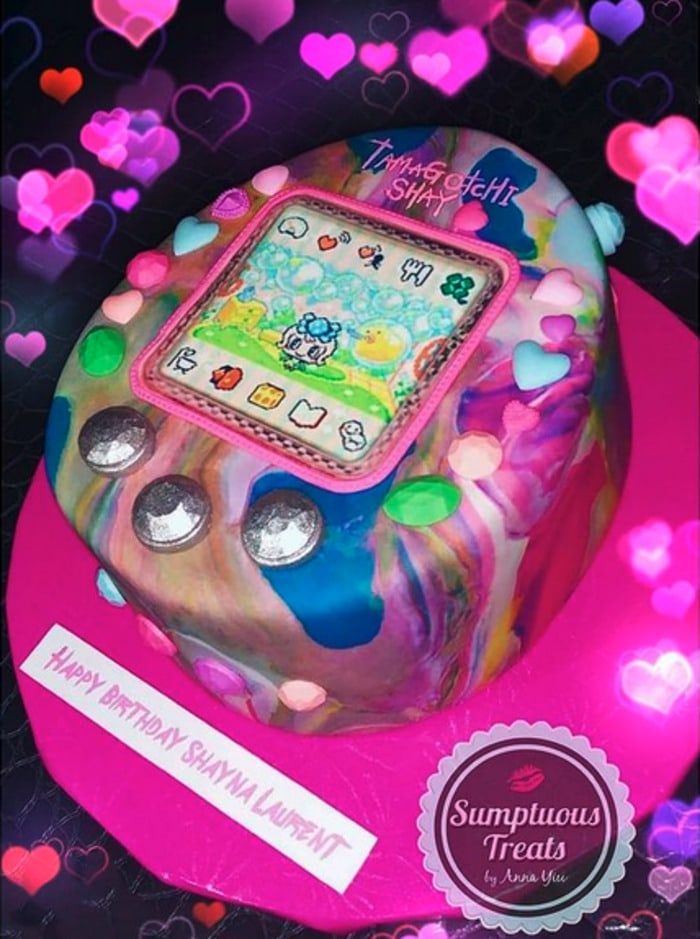 7. Barbie Doll Cake
We're seeing tons of Barbie Doll cakes being made today with the emergence of Barbiecore, the trend really began in the '90s.
So scrounge up your favorite doll and stick it into a tower of buttercream flowers to create a masterpiece. Maybe pick a doll that still has a head attached…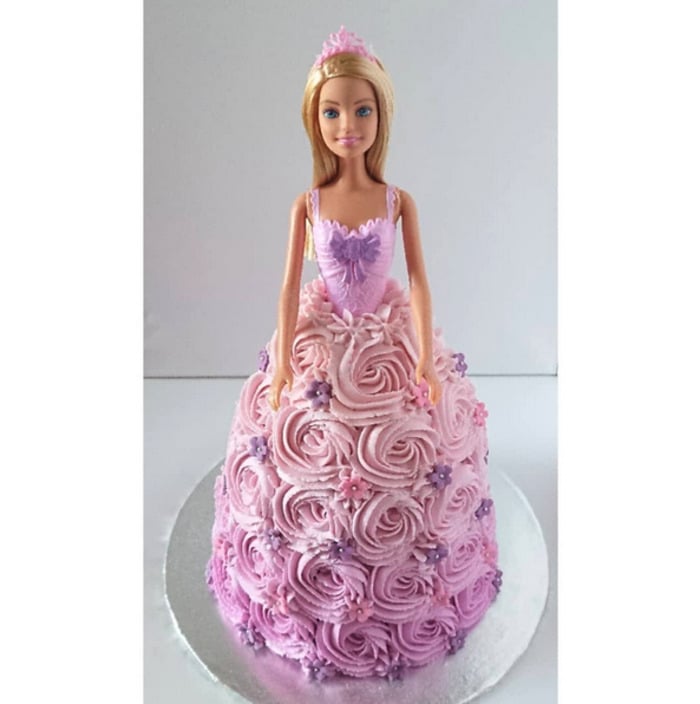 8. Colorful '90s Cake
Lime green, yellow, and pink were the hopping colors in this decade. Seriously, this cake looks like it stepped right out of the intro to Saved by the Bell. We'll take whatever gets us one step closer to being like Kelly Kapowski.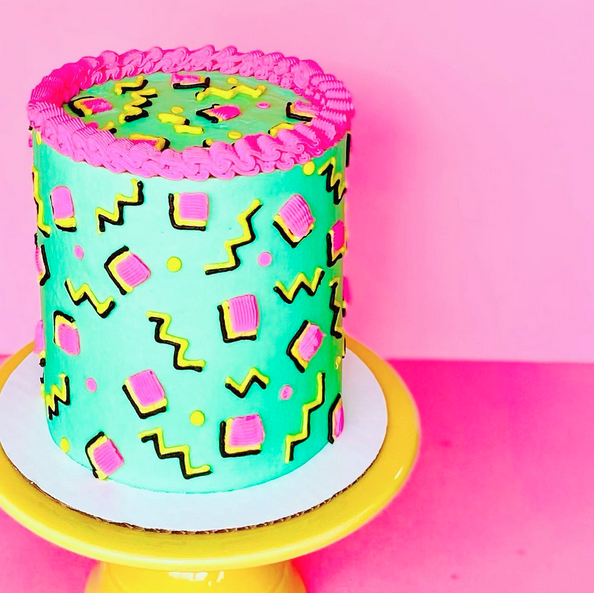 9. Jurassic Park Cake
Jurassic Park dominated the big screen in the '90s. Of course, the franchise is still going strong today, but nothing can top Laura Dern's field outfit and OG T. Rex showdown. No, not even you, Chris Pratt.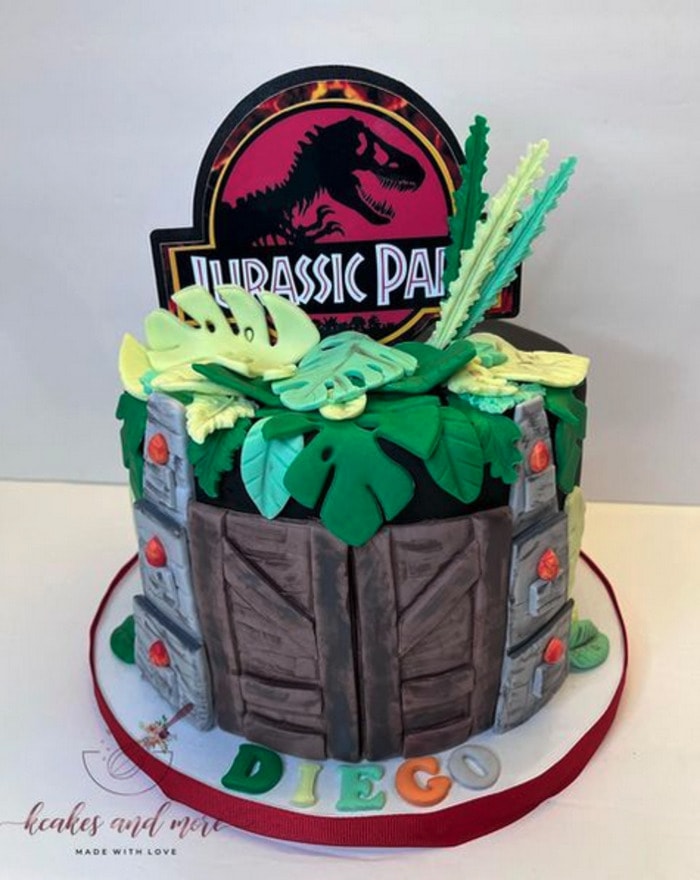 10. Men in Black Baby Squid Cake
Remember the uncomfortable scene in Men in Black where J (Will Smith) has to deliver an alien baby? Now you can eat it! And then unpack the whole experience with your therapist.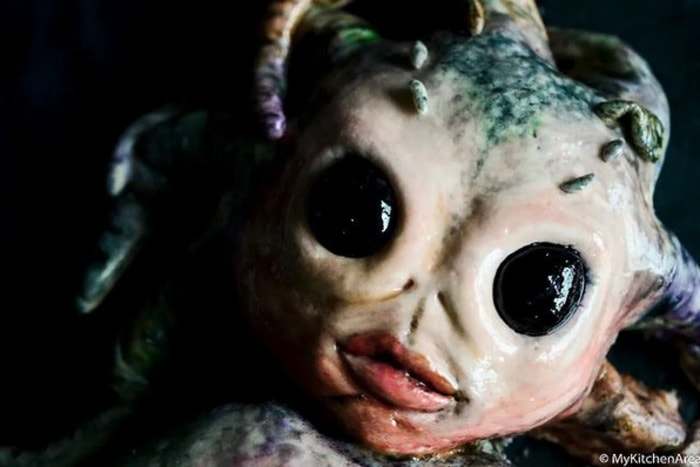 11. TGIF Cake
In the age of having to watch a TV show at a scheduled time, Friday nights and Saturday mornings were the biggest cinematic events of the week. As you devour this cake, be thankful that you don't have to sprint back to the couch after every commercial break. We know your knees don't work like they used to.
12. '90s Technology Cake
Technology was definitely advancing in this decade, but we may have hit some funky stuff along the way. Cassette tapes, cordless phones, and Slinkies were our jam. And if you still have your Blockbuster card floating around in your wallet, we hear it works pretty well as an ID at bars.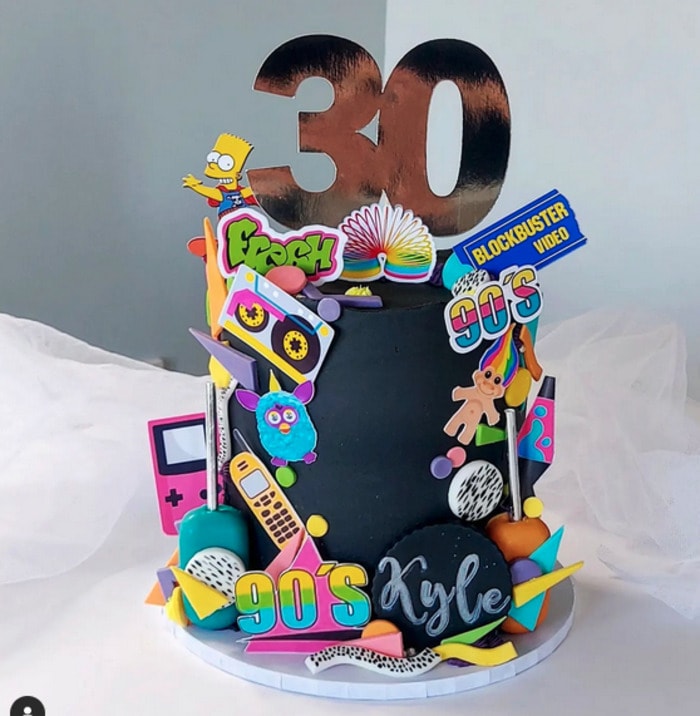 13. Cassette Tape Cake
Speaking of cassette tapes, who among us didn't wait with bated breath for our favorite song to come on the radio just so we could hit record and have it forever? This cake pays tribute to that idea, minus all the secondhand embarrassment of giving a mixed tape to your crush.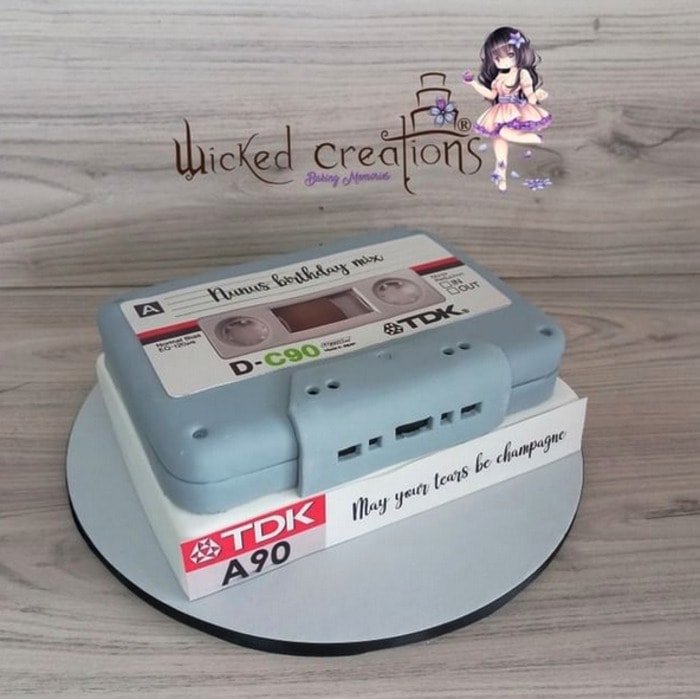 14. Roller Skate Party Cake
Roller skating was the coolest birthday party theme in the '90s. Lacing up gross skates and spinning around until you were dizzy? It was da bomb! (We'll see ourselves out.)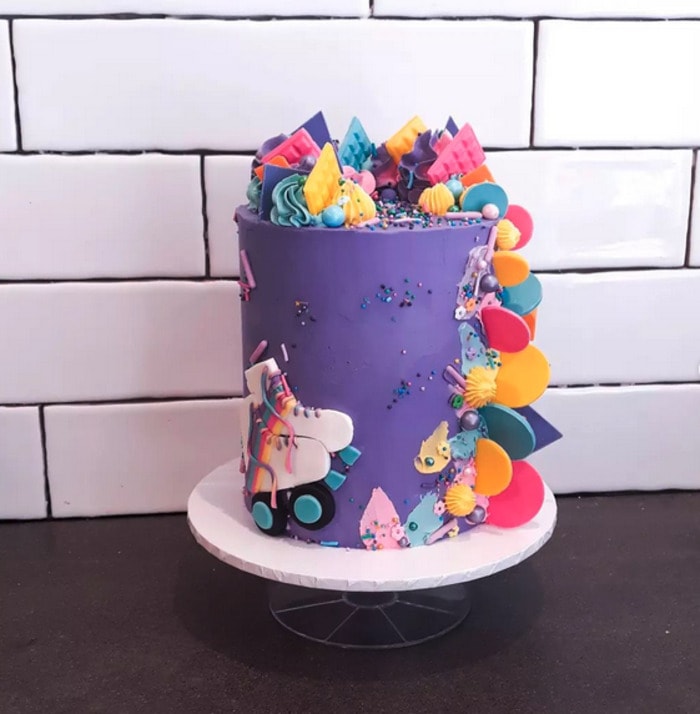 15. Fancy '90s Colors Cake
Did we beg our mom to buy us a windbreaker with this exact pattern? You bet! From funky triangles to things that look like Cheetos, this cake embraces the somewhat questionable trends of the '90s.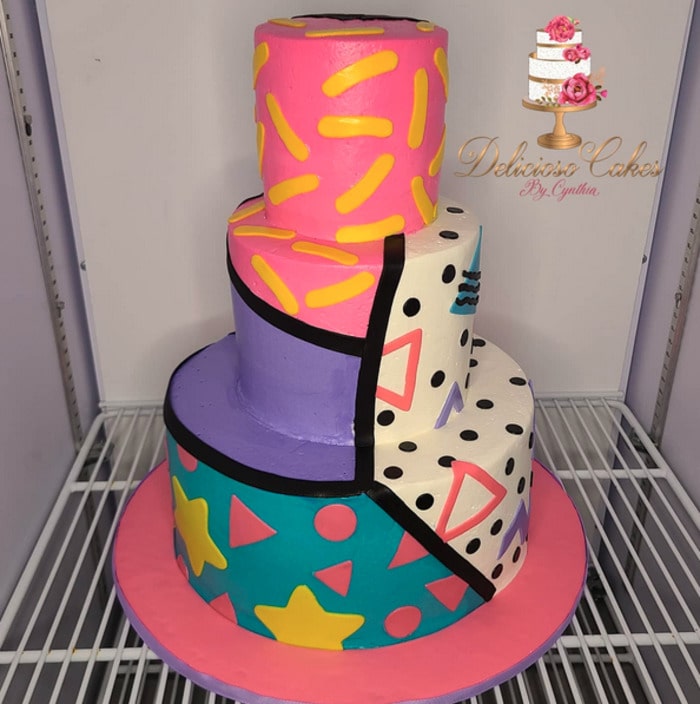 16. N64 Cake
After we moved on from our Super Nintendo, N64 stole our hearts. The game Goldeneye specifically had a hold of us and wouldn't let go. Until we eat it…. *cue evil laughter!*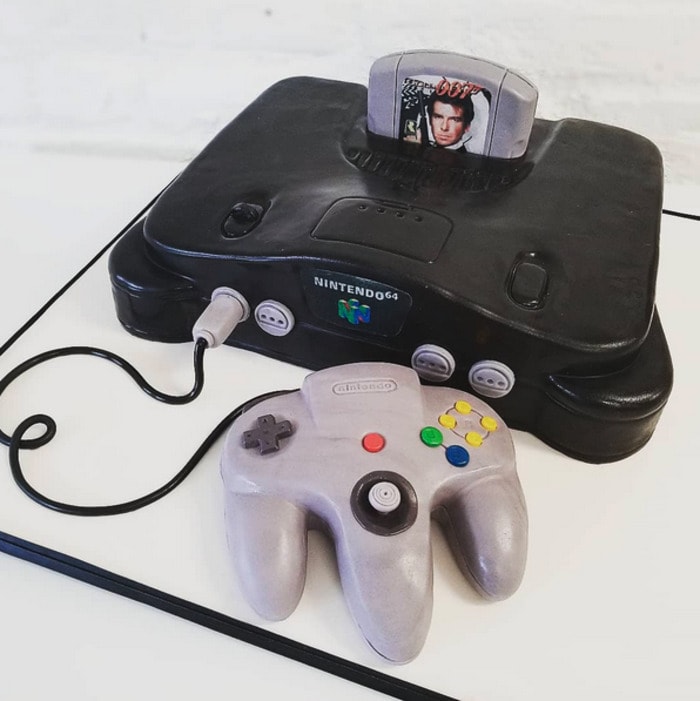 17. All the Trends Cake
Can't decide what your favorite part of the '90s was? Then don't! This cake hits all the major points, including MTV, Tamagotchi, Sonic, and Clueless. We're totally buggin'.
18. Dunkaroos-inspired Cake
If there was anything that we absolutely ruled at in the '90s, it was our snack options. Dunkaroos were especially popular, because it was essentially dessert that we were allowed to have in the afternoon. But hey, we turned out fine. Right?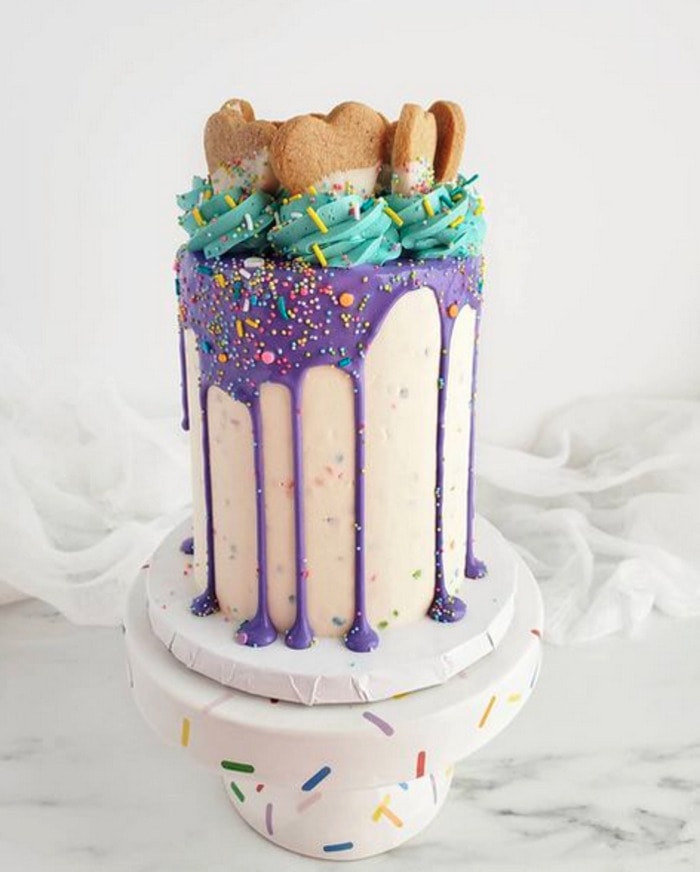 19. '90s Shows Candy Cake
This cake represents some of the best – and grossest – candy of the '90s. Did we wear a candy bracelet as an actual accessory throughout all of middle school? Of course! Did we hope the cutest kid in our grade would ask us out by giving us a ring pop? Only if it was the red one.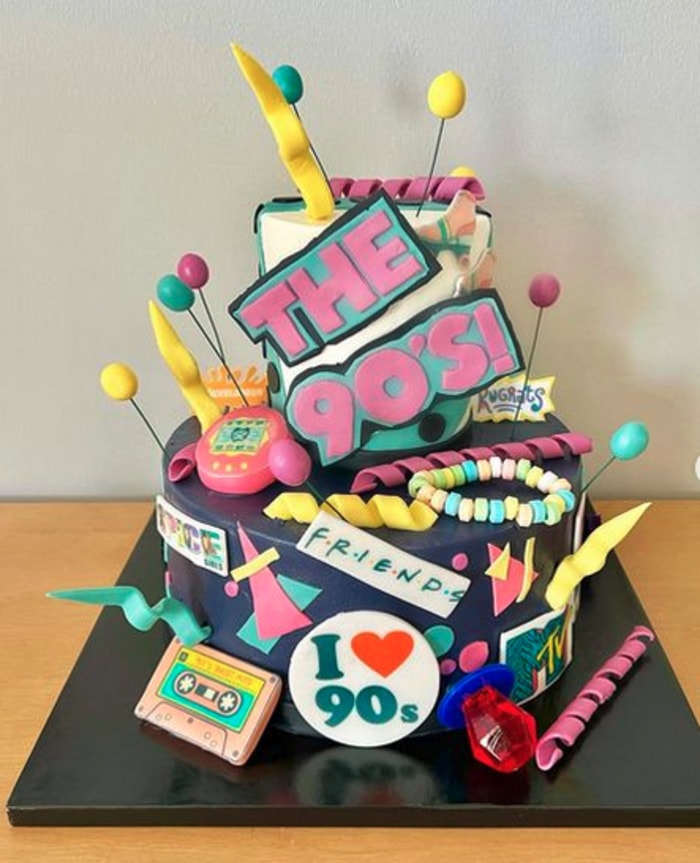 20. '90s Shaped Cookies and Cake
If there's anything better than cake, it's a cake with its own extra dessert. Throw in some '90s-themed patterns and sight-blinding colors, and you'll be gettin' jiggy with it in no time!
21. Bananas in Pajamas Cake
The best part of staying home from school in the '90s was watching The Price is Right and Bananas in Pajamas. It was a tough competition, but the bananas looked just a little bit cuter in cake form than Bob Barker.
Latest posts by Kristen Winiarski
(see all)