Regular gingerbread houses can be boring and basic. But funny gingerbread houses will have the whole family talking for years to come. No one remembers the beautiful, perfectly decorated gingerbread cabin you made last Christmas, but everyone still talks about Aunt Sharon's gingerbread strip club from 1996. Send pics?
Inserting some humor into your holiday decor keeps the season jolly and bright. Plus, the shock value alone will earn a laugh or two. And you thought mommy kissing Santa Claus was scandalous.
So, season's eatings! But don't really. We're actually saving that bit of dried icing for later.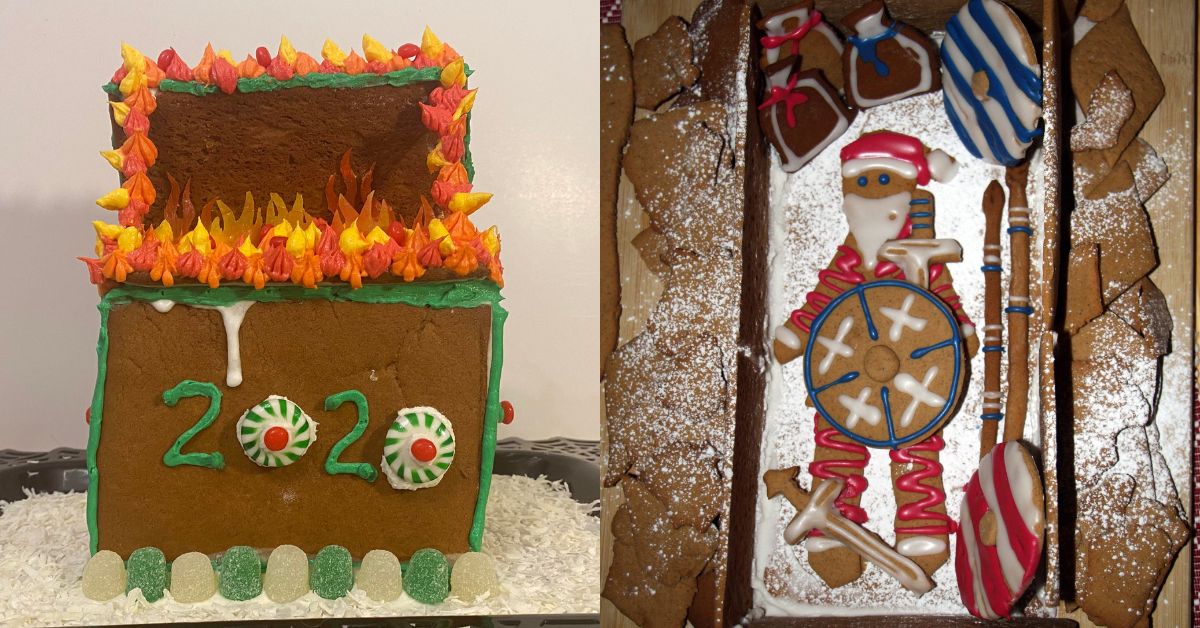 13 Funny Gingerbread Houses
1. Funny Yeti Gingerbread House
This gingerbread house feels like what happens when the innocuous, family-friendly yeti from the movies does what you'd think a yeti would actually do in real life. You know, eat houses and stuff.
Can you blame him? Look at all the mini marshmallows!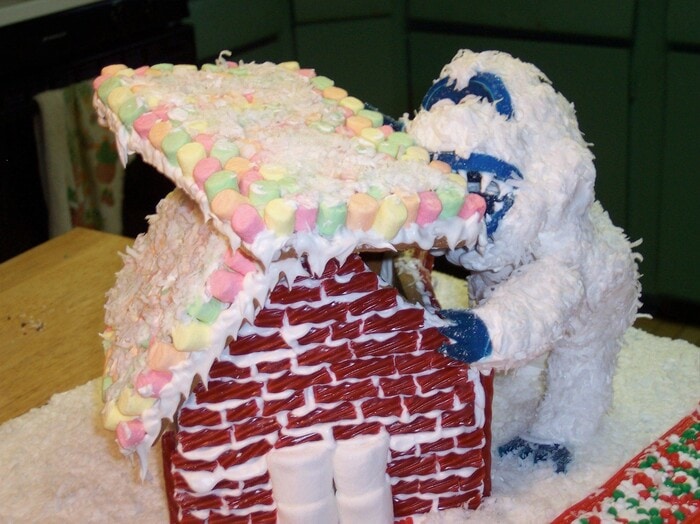 2. Redneck Holiday
Not everyone resides in a house. Bring a little Ozark to the holiday season with this gingerbread trailer instead. There's nothing more festive than a story about a money laundering operation gone awry. Okay, except maybe a gumdrop laundering operation.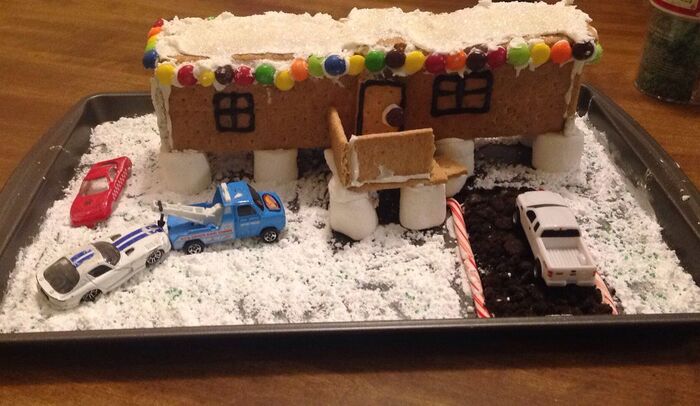 3. Halloween for Christmas Gingerbread House
We would love to celebrate Halloween all year round. But now that we think about it, Christmas might be the spookiest holiday after all. Having to pretend to like the litany of presents from a great uncle you haven't seen in 10 years? Pure horror.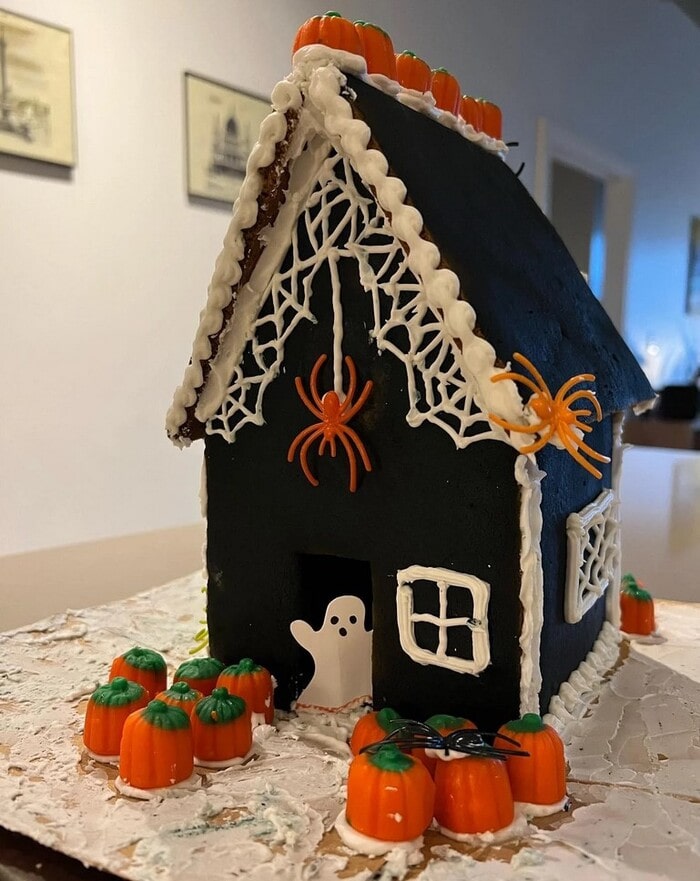 4. A Very Schitty Christmas
Whether you try to recreate the Rosebud Motel or Rose Apothecary, there are plenty of options for Schitt's Creek fans. And if there aren't any kids in your family, the best idea of all is the town sign. IYKYK.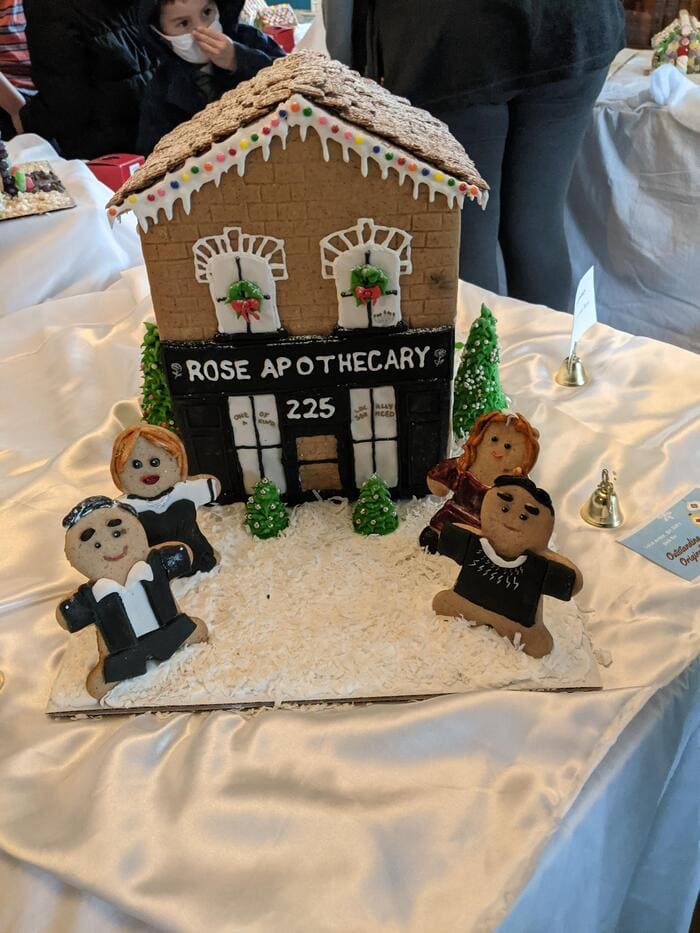 5. Santa's Gingerbread Grave
Santa found his way into a gingerbread grave. Listen, there's absolutely zero chance that the big guy hasn't found his own name on the Naughty List at least once. A lifetime of breaking and entering finally caught up to him, and our hopes of getting a new iPad are officially dashed.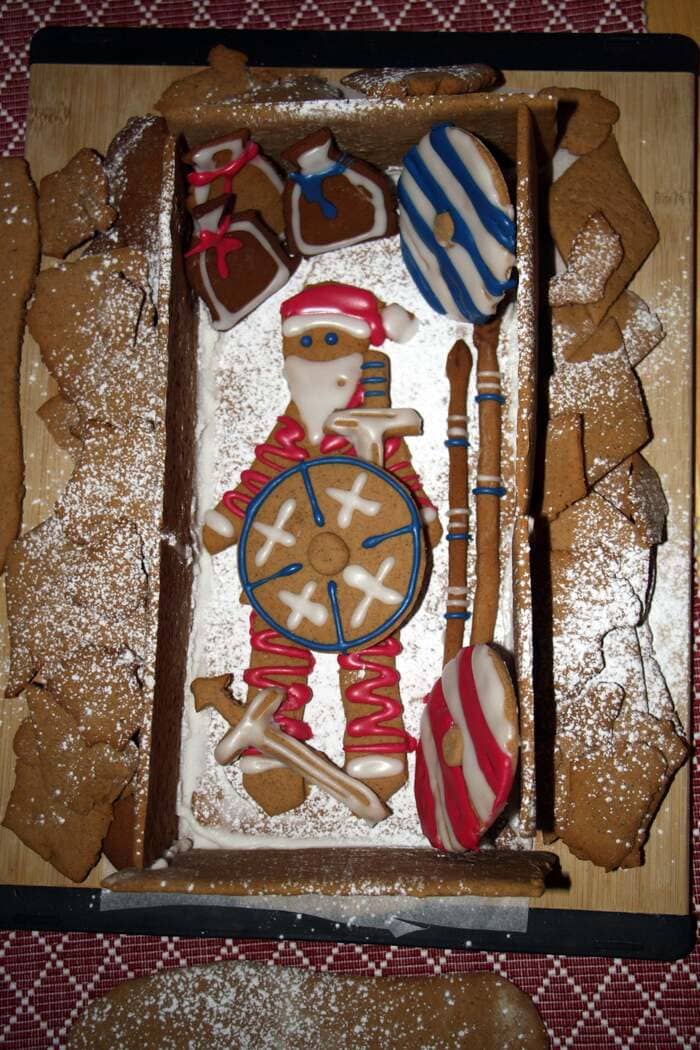 6. Gingerbread House of Terrors
Pennywise made it to Christmas. We should take the sewers next year to avoid the traffic.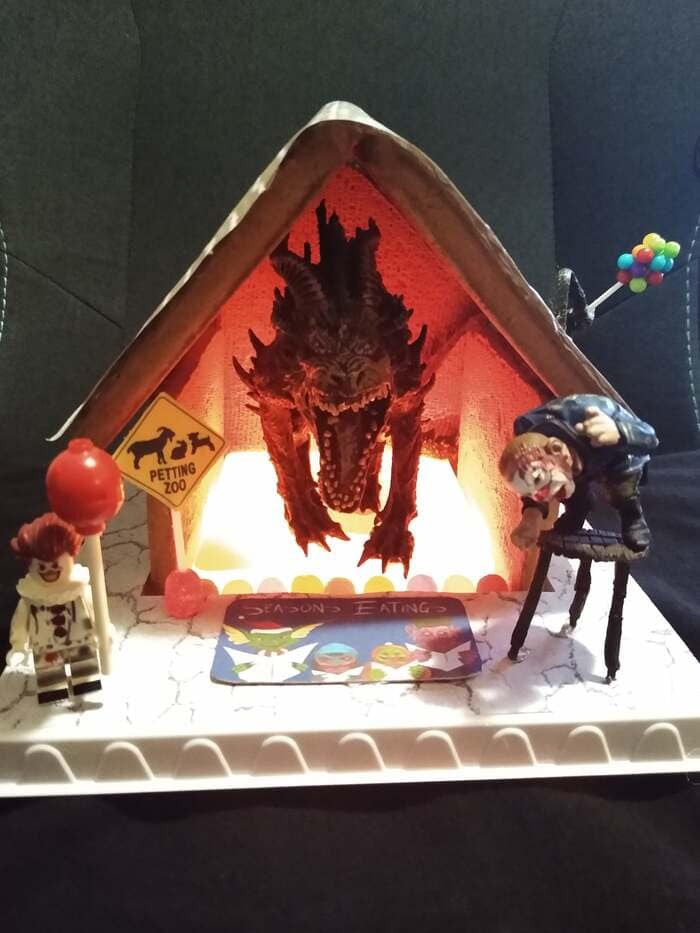 7. The Worst Year
We all know 2020 was a pretty rough year, and this dumpster fire gingerbread setup commemorates that. Just replace the second 0 with a 2 and you're up to speed!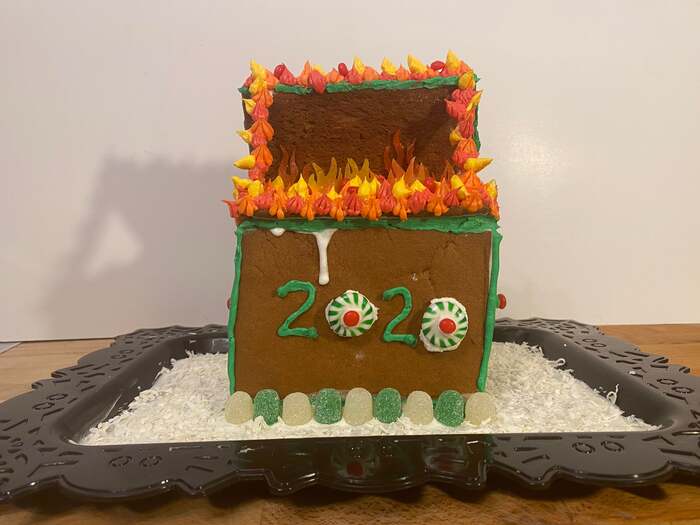 8. Breaking Bad Gingerbread House
On one hand, gingerbread Jesse Pinkman is something we didn't know we needed. On the other hand, gingerbread-flavored pizza is something we could have gone without.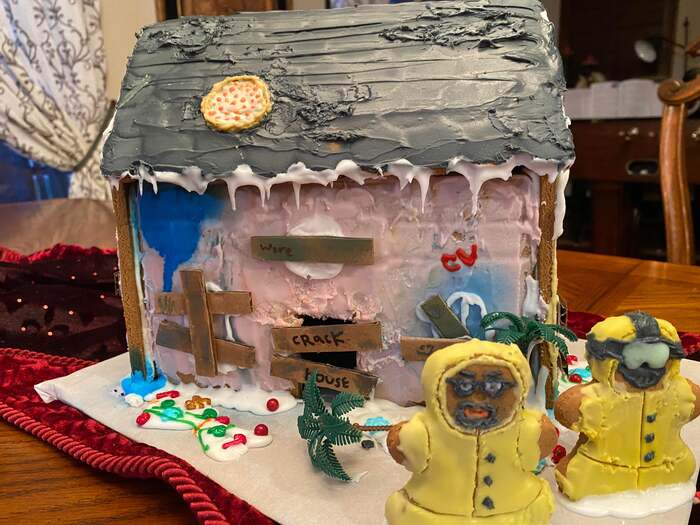 9. Four Seasons Total Landscaping Gingerbread House
You've got to love when a meme makes it to gingerbread form. Especially when it involves a melting Rudy Giuliani.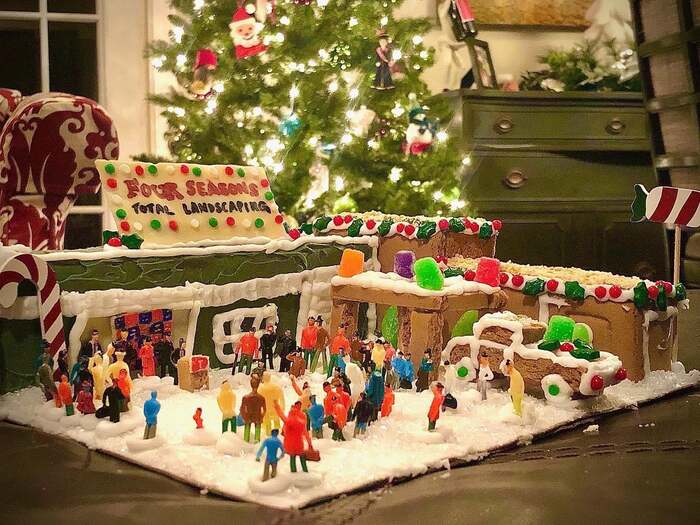 10. True Crime Gingerbread House
The true crime genre is still going strong, even amongst the gingerbread people. It was Gingy, with the knife, in the kitchen! We can see the screenplay coming to life already.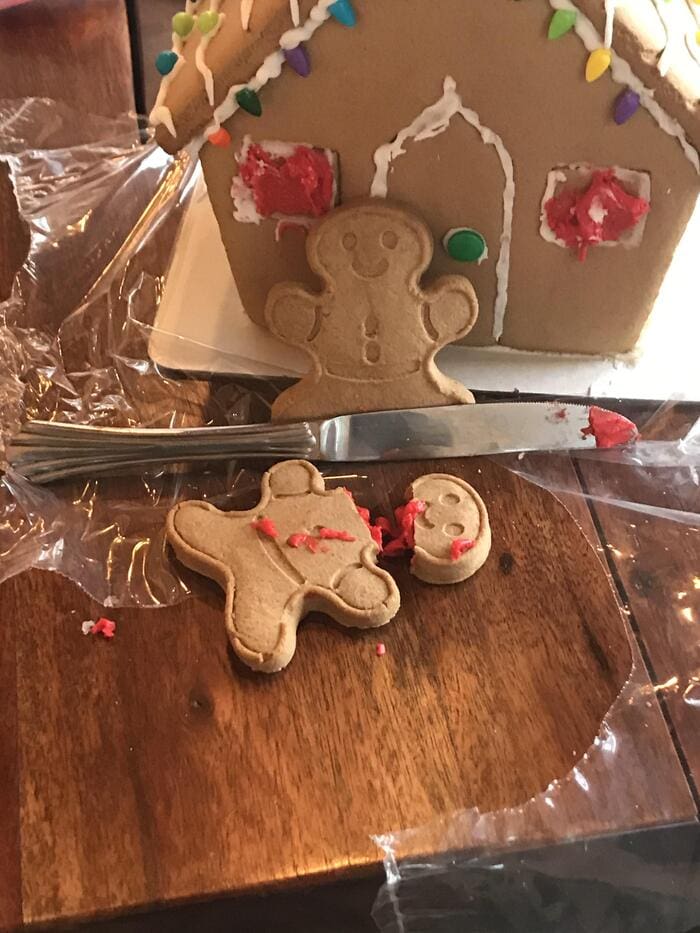 11. Zombie Attack Gingerbread House
Can you blame these hungry zombies for coveting their fellow gingerbread? Anyone who has tasted stale cookies can relate.

12. Live Nudes
Looks like someone forgot their gumdrop buttons again. He'll never be able to live this one down.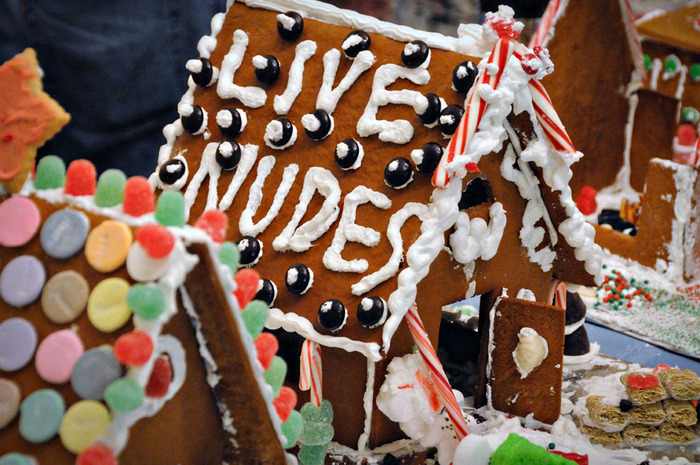 13. Nightmare on Elm Street Gingerbread House
Freddy Krueger strikes again! Even the gingerbread people aren't safe. They were too focused on the visions of sugar plums dancing through their heads to run.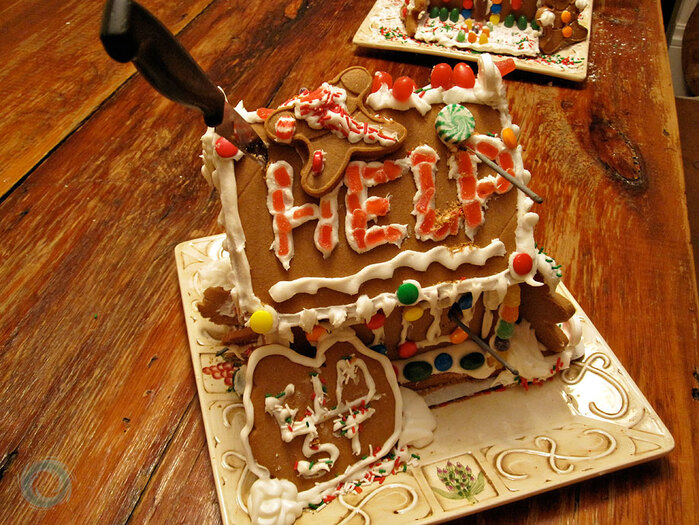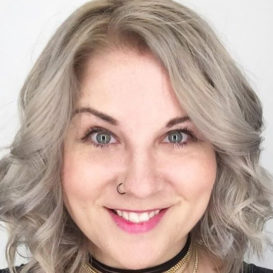 Latest posts by Hedy Phillips
(see all)