What better way to get into the holiday season than with an epic Christmas charcuterie board? Okay, maybe watching Elf and smothering your pasta in maple syrup. But these boards are a good alternative.
Cheese boards are great for any season, as we've seen with Halloween and Thanksgiving. They add a festive touch to seasonal get togethers, they involve food, and they can kind of convince your college art teacher who follows you on Instagram that you still have some artistic inclination remaining.
Here's the best Christmas charcuterie boards we could find. That we haven't already eaten.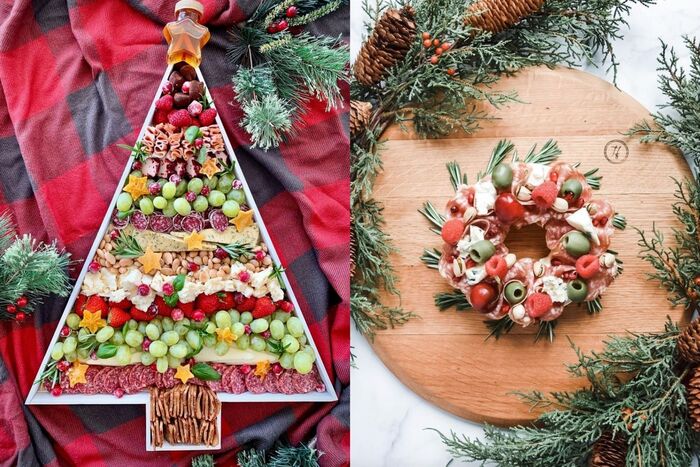 15 Christmas Charcuterie Boards To Spread Cheer and Cheese
1. Christmas Colors Charcuterie Board
Tell anyone who says you're celebrating Christmas too early to take it up with the Sugar Plum fairies. As payment for their services, you can offer them this festive platter by On the Flye Charcuterie.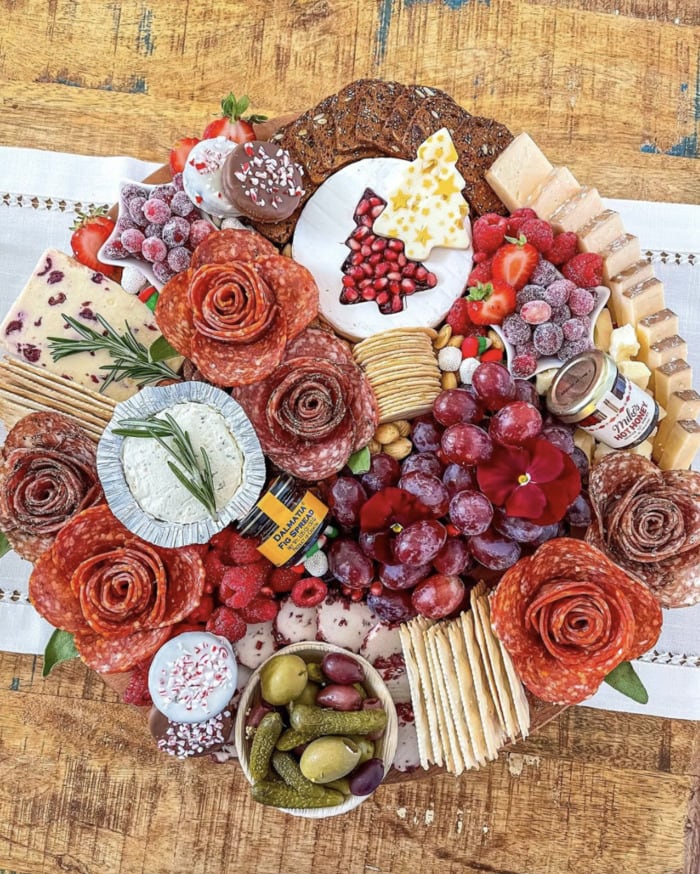 2. Charcuterie Cornucopias
When holiday season and flu season combine, try this hack by Shey's Kitchen and make individual charcuterie cornucopias. Also a great way to make sure Uncle Eddy doesn't eat all the pepperoni.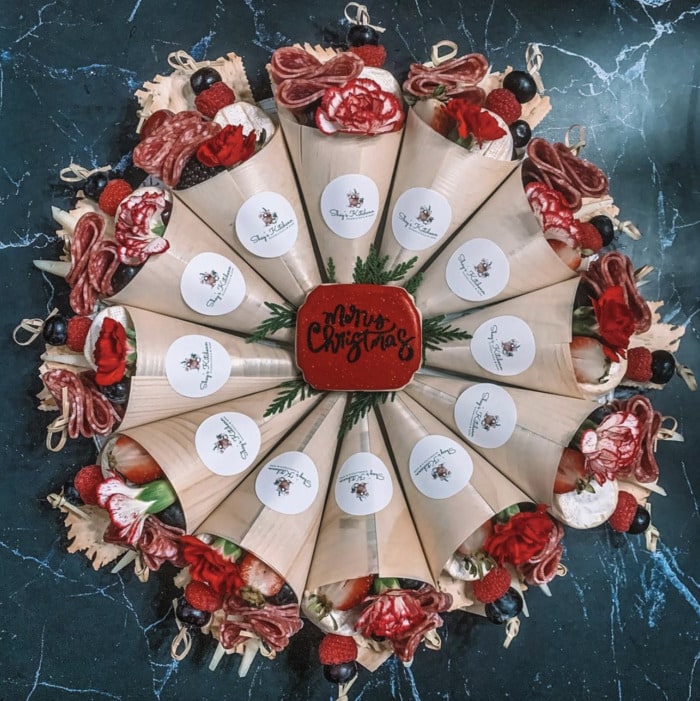 3. Christmas Snack Board
Gathered Living has mastered this Christmas snack board. Pro tip? Use cookie cutters to cut the cheese. It's way less smelly.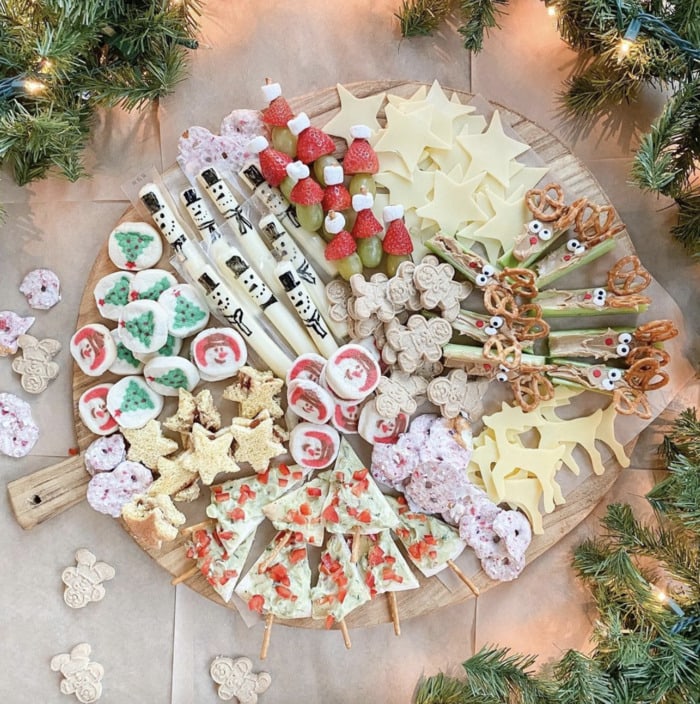 4. Christmas Wreath Charcuterie
Hang this charcuterie wreath from The Table Fix on your door and attract all the woodland creatures who have ignored you since Halloween.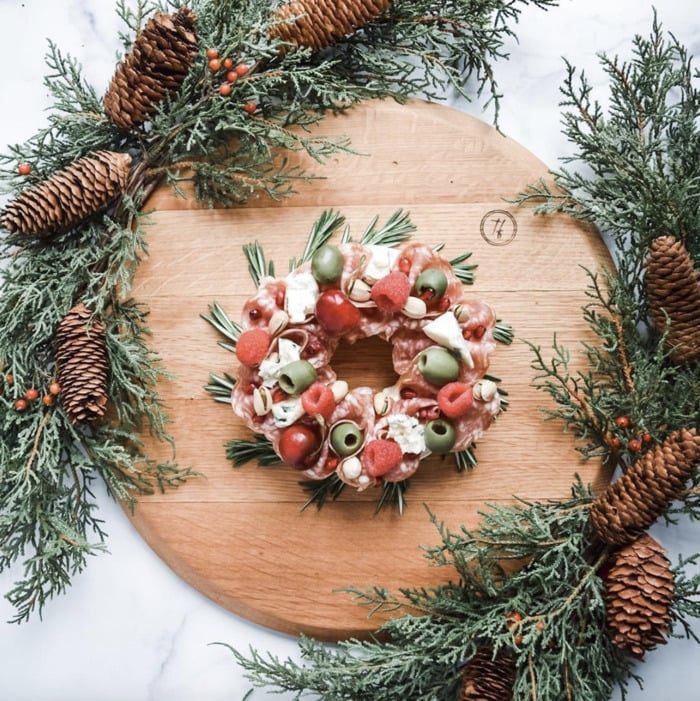 5. Christmas Charcuterie Dessert Board
Charcuterie doesn't have to be just cheese and meat! (Just ignore Merriam-Webster over there.) This dessert board is perfect for snacking and people who can't bake something sweet for the holidays.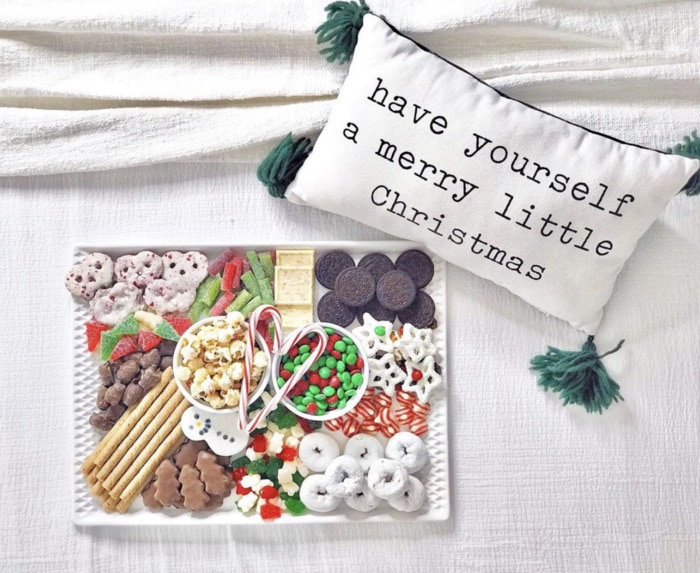 6. Charcuterie Wreath
That Graze Plate totally nailed this Christmas charcuterie wreath, but we still somehow managed to save room for dessert! Wait, we thought you were in charge of the pie?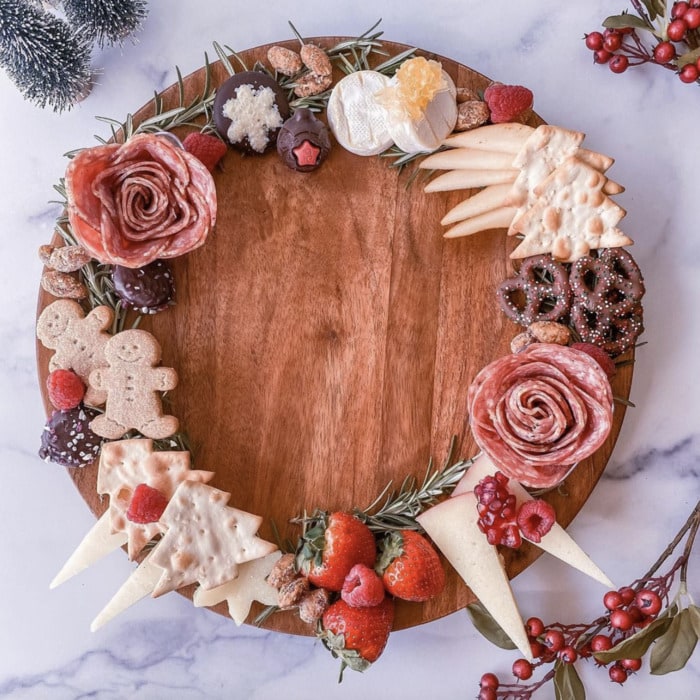 7. Christmas Tree Board
'Trees' rhymes with 'cheese', and that can't be a coincidence. We take it as further evidence that Christmas is really about the charcuterie, Cindy Lou. Board by Melissa's Healthy Kitchen.
8. Snow Day Charcuterie Board
Some dream of a white Christmas, others dream of cheese and cured meats. Last night we dreamed about the meatball sub we had for dinner. Whatever your dreams are, we bet this Christmas charcuterie board from Modern + Pine Charcuterie will be in them soon.
9. Oh, Christmas Tree
In our home, Santa prefers cheese over cookies. And we prefer Rudolph over Santa. But don't tell! We really need a new frying pan from him this year. WillCo Wine & Cheese really decked the halls with this one.
10. Santa Charcuterie Board
This creative Christmas charcuterie board from Sarandipity Fare will make you start signing, "he sees you when you're eating." Until you eat his eye, of course.
11. Minimalist Christmas Tree Board
If you don't feel like cutting down a whole tree this year, opt for this 'lil guy from Plates and Platters instead. Sure, you won't get those outdoorsy pics for the 'Gram. But that's what Photoshop is for, right?
12. Merry Christmas Charcuterie Board
All we want for Christmas is an Apple Watch and for Netflix to stop asking us if we're still there. But this charcuterie board by St. Louis Cheese Boards is a close second.
13. Frosty & Rudolph Charcuterie
Showcase your favorite Christmas characters with this board by Fancy Snacks Charcuterie. What, John McClane didn't make the list?
14. Rosemary Brie Tree
Gather all your favorite cheeses around the Christmas tree with this merry board by Tavola Charcuterie. When they start singing carols, you know you've eaten too much.
15. Garland Christmas Charcuterie Board
We'll never tire of tree-shaped charcuterie. We're pining for this one by Jossy's Wood Creations, but eating the rosemary straight is not recommended. Not that we know from experience.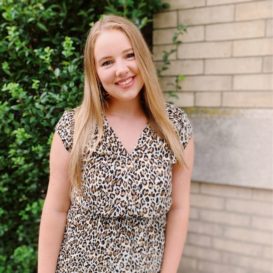 Latest posts by Laura Davis
(see all)