Christmas season sees a whole lot of Mariah Carey, beautiful decorations, and delicious cookies. So delicious, in fact, that we decided we have to rank the best Christmas cookies from worst to best.
Oh, and the holiday season also maybe sees some friends and family, too. Whatever.
What matters most is that there are lots and lots of cookies. Between gift tins of sugar cookies, holiday party platters stuffed with snickerdoodles, and gingerbreads for that free-loading Santa, December has treats circulating like it's nobody's business. Except ours.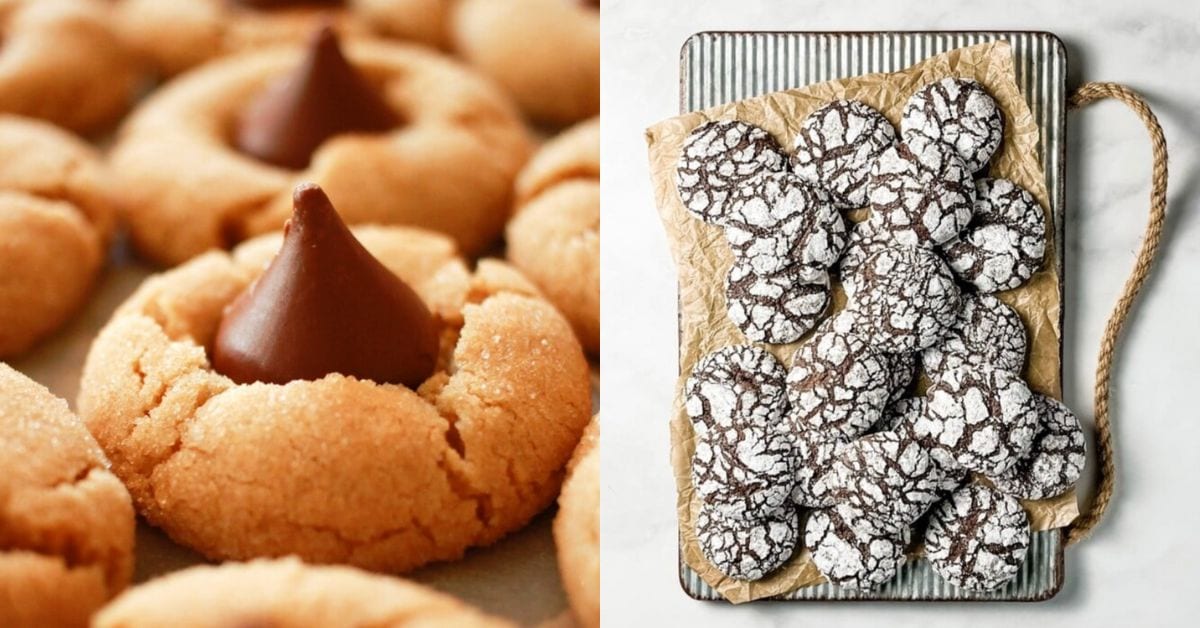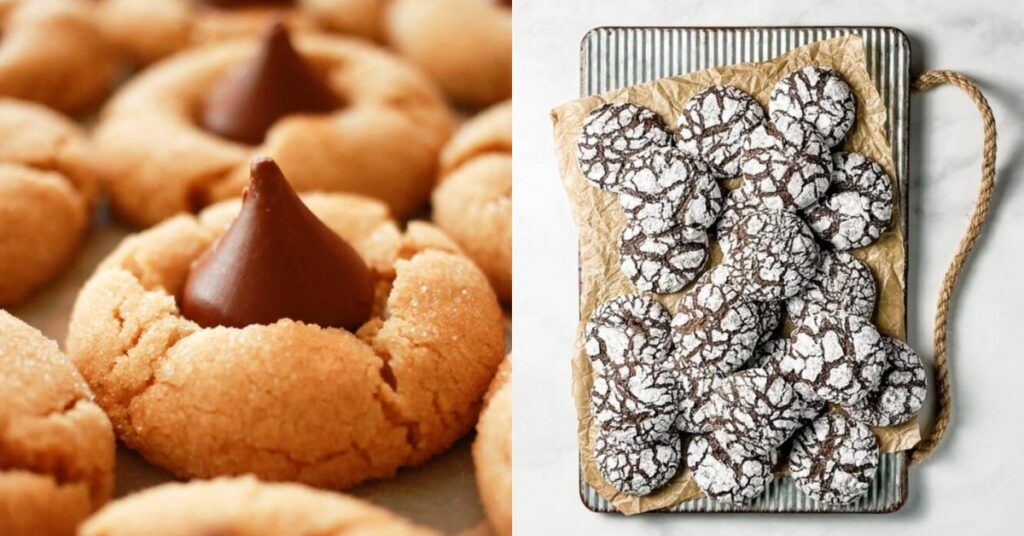 Being intimately familiar with the delicacy, we've taken it upon ourselves to draw on all of our holidays on this planet to create a ranking of the most heavily featured and popular Christmas cookies, ranked from worst to best.
The 13 Best Christmas Cookies Ranked From Worst to Best
13. Sugar Cookies
We get it. Sugar cookies are a great canvas for beautiful decorations. Their simple, unassuming flavor profile makes them safe for even the pickiest kid. But their simplicity is also their downfall.
Sugar cookies are barely cookies. If you're going to go through the trouble of making a cookie dough, take the extra step of adding a little something we like to call flavor. Ever heard of it, sugar cookies?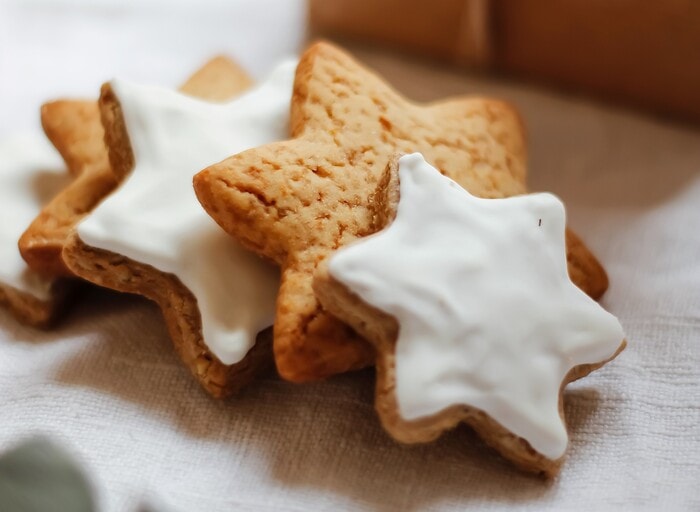 12. Russian Tea Cakes/Snowball Cookies
Introducing: Russian tea cakes. The fastest way to get powdered sugar and cookie crumbs onto your Christmas best. And all of the moisture out of your mouth in one fell swoop.
11. Peanut Butter Blossom Cookies
The construction of this cookie is just a shame. You either eat the moat of peanut butter cookie surrounding the chocolate and don't get the full chocolate and peanut butter experience. Or, you take a big enough bite to get peanut butter and chocolate in one go and stab the top of your mouth with the pointy tip of the Hershey's kiss.
Truly the Sophie's Choice of desserts. Next.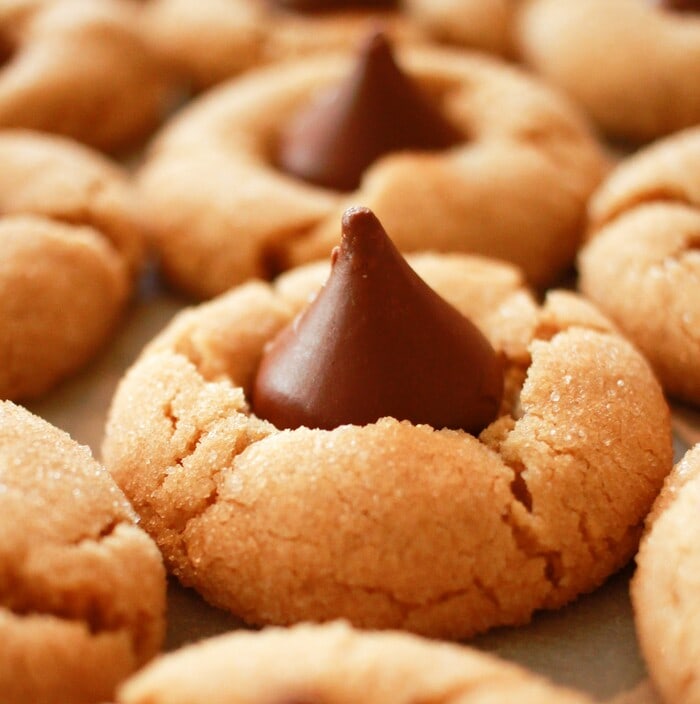 10. Pillsbury Christmas Sugar Cookies
Yes, we're putting these in a category of their own, separate from the general sugar cookie. Something about these cookies is distinct while all other sugar cookies fade into the abyss.
Maybe it's the nostalgia, or maybe it's the definitely scientifically proven fact that the little designs in the middle actually do make these taste better.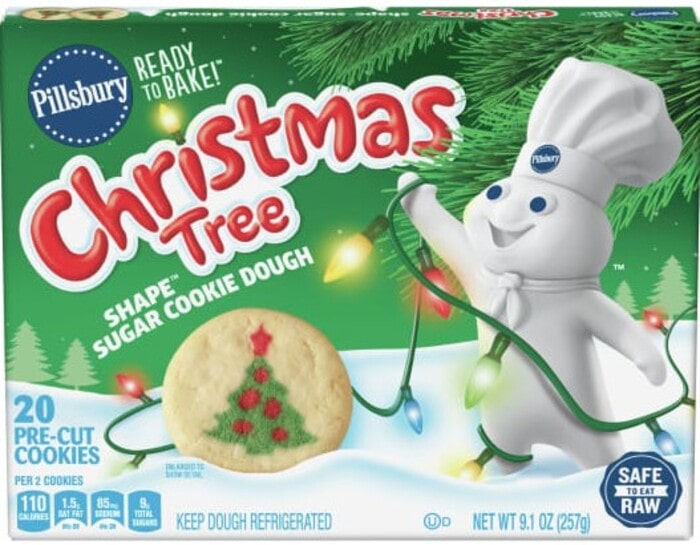 9. Peanut Butter Sandwich Cookies
We're never disappointed to see that familiar fork cross hatch pattern peeking up at us from the inside of the cookie tin. But we always find ourselves overwhelmed with the sickly sweetness of peanut butter cookies before we make it through the first cookie.
Of course, we'll have another anyway. Just to be sure.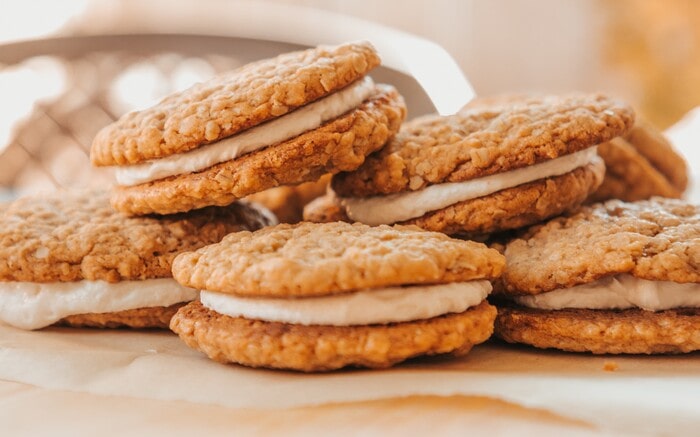 8. Peppermint Bark
One could argue that peppermint bark isn't a cookie, but they do make frequent appearances in holiday cookie tins and platters, so we're comfortable including them in our ranking.
Is this a thinly veiled excuse to talk about how much we like the marriage of the cool crunch of peppermint, the sweetness of white chocolate, and the boldness of the dark chocolate? Don't be silly.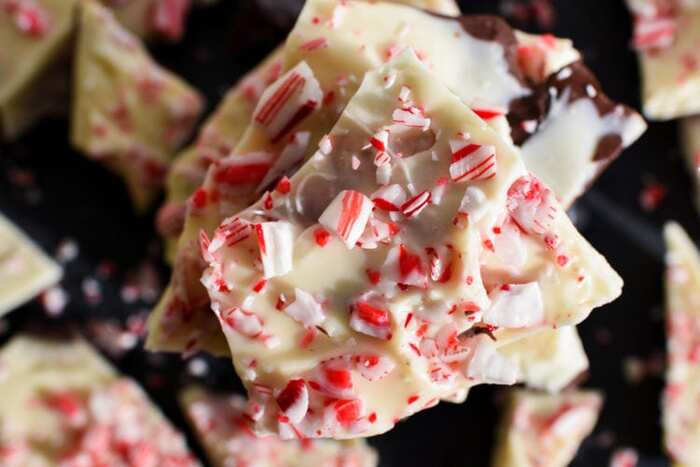 7. Chocolate Crinkle Cookies
In the common rotation of Christmas cookies, it's a rare occasion when chocolate is at the forefront. Instead, the season makes the way for holiday heavy-hitters like cinnamon, ginger, and peppermint.
That doesn't stop us from wanting the fudgy goodness that chocolate crinkle cookies deliver. Plus, we see ourselves in these cookies. You can appear broken and damaged on the outside, but on the inside? Full of chocolate.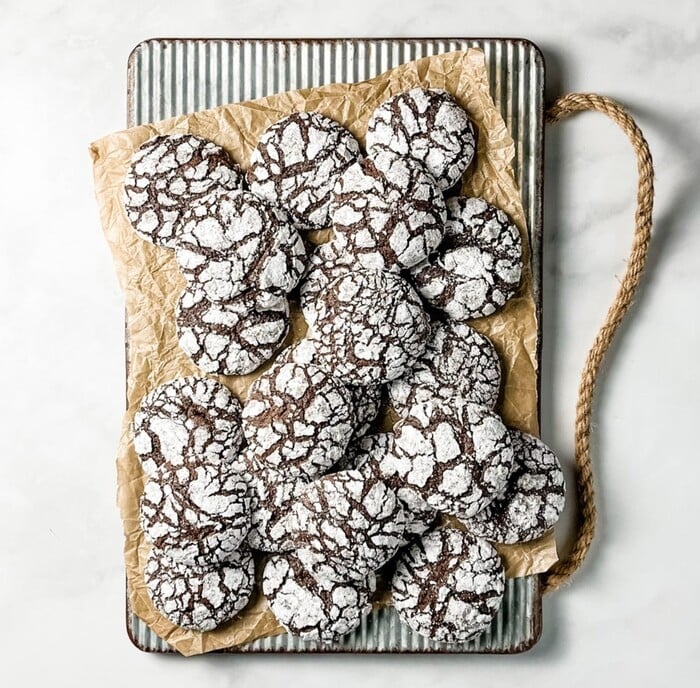 6. Gingerbread Cookies
Sugar cookies, take note. You can be a great canvas for decorating and also taste delicious.
Between the warm notes of molasses, ginger, and cloves, it's easy to be okay while still knowing you just bit off someone's arm.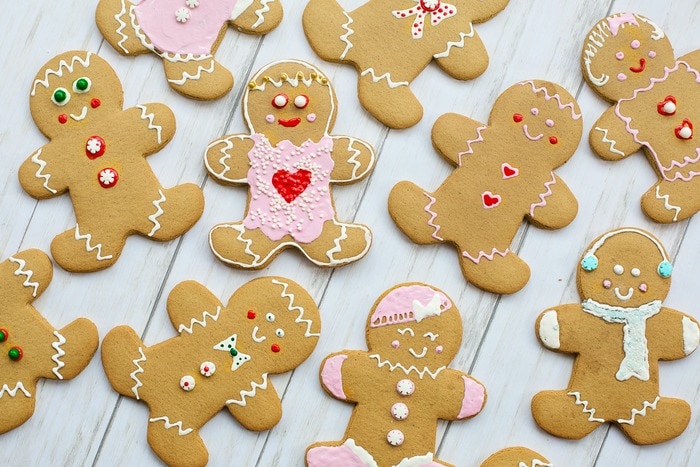 5. Snickerdoodles
This is a great example of what sugar cookies could be if they only applied themselves.
Something as simple as incorporating cinnamon sugar can completely change the game for the better. That's why our resumes now smell like Cinnabon.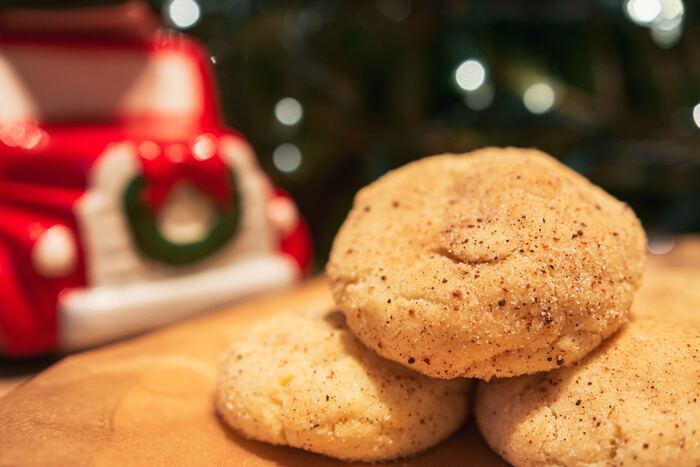 4. Jam Thumbprint Cookies
The holidays are a time of heavy, decadent foods, so it's great to have a bright fruit flavor that's both sweet and zingy on the table.
It's easy to switch out the flavor of the jams, fun to make the thumb imprints, and philosophical to wonder if whoever made those imprints washed their hands. Or if you even really care.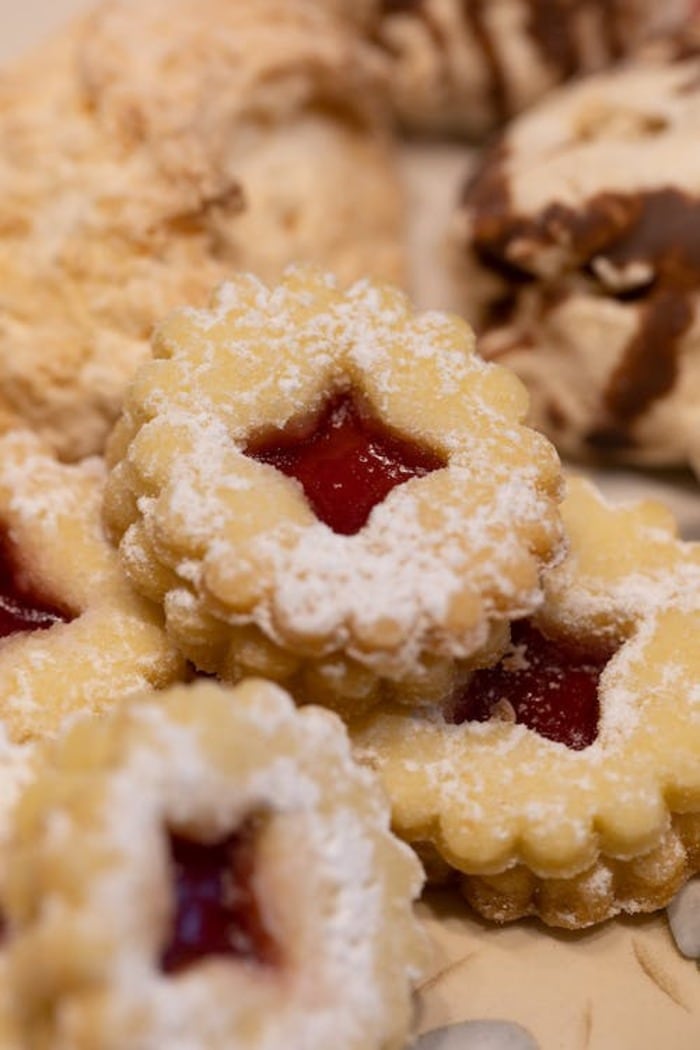 3. Italian Rainbow Cookies
We're always looking for ways to sneak cake into things, which is precisely what Italian rainbow cookies allow us to do for cookie tins.
Closer to cakes than cookies, these soft, multi-colored delights are exciting to look at and loaded with wonderfully artificial-in-a-good-way almond flavor.
2. Oatmeal Raisin Cookies
We don't know why these get such a bad rap, but we know they don't deserve it.
If the haters are right, and these cookies really are meant for nursing homes, then Gladys better be ready for a roommate because we're moving in immediately.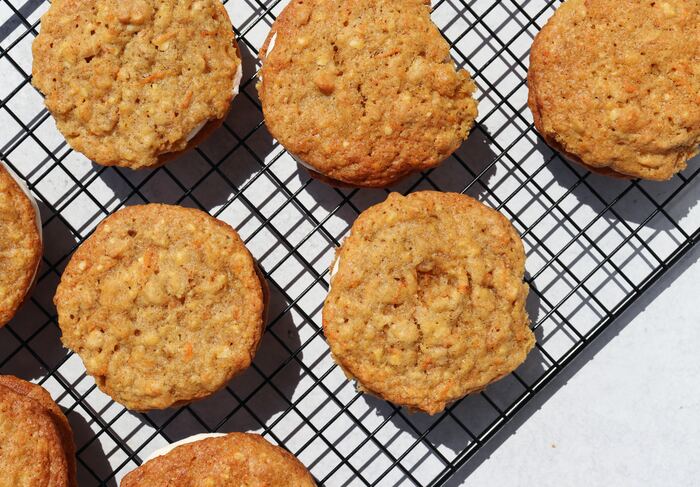 1. Chocolate Chip Cookies
A classic for a reason, the chocolate chip cookie is a mainstay on our platters, in our hearts, in our tummies. Whether warmed up and dipped in cold milk or nibbled on as a midnight snack, the chocolate chip cookie is sweet without being overwhelming, and familiar without being boring.
We love you, chocolate chip cookies. You're welcome at our party any time.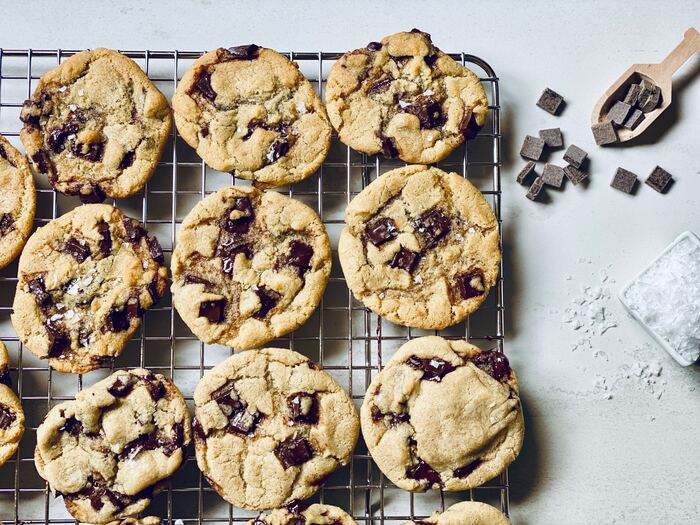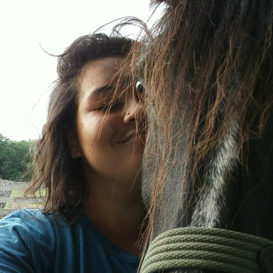 Latest posts by Hebba Gouda
(see all)