So, look, we know you had plans for healthy eating but there are now Lotus Biscoff donuts at Krispy Kreme and we need a donut friend. We promise to get a salad or whatever with you after.
The three cookie butter donuts arrived at Krispy Kreme on January 9th, 2023 and plan to stick around until the 29th, at which point they will once again become a hope, a dream, and a blissful memory. Until we figure out how to make our own, that is.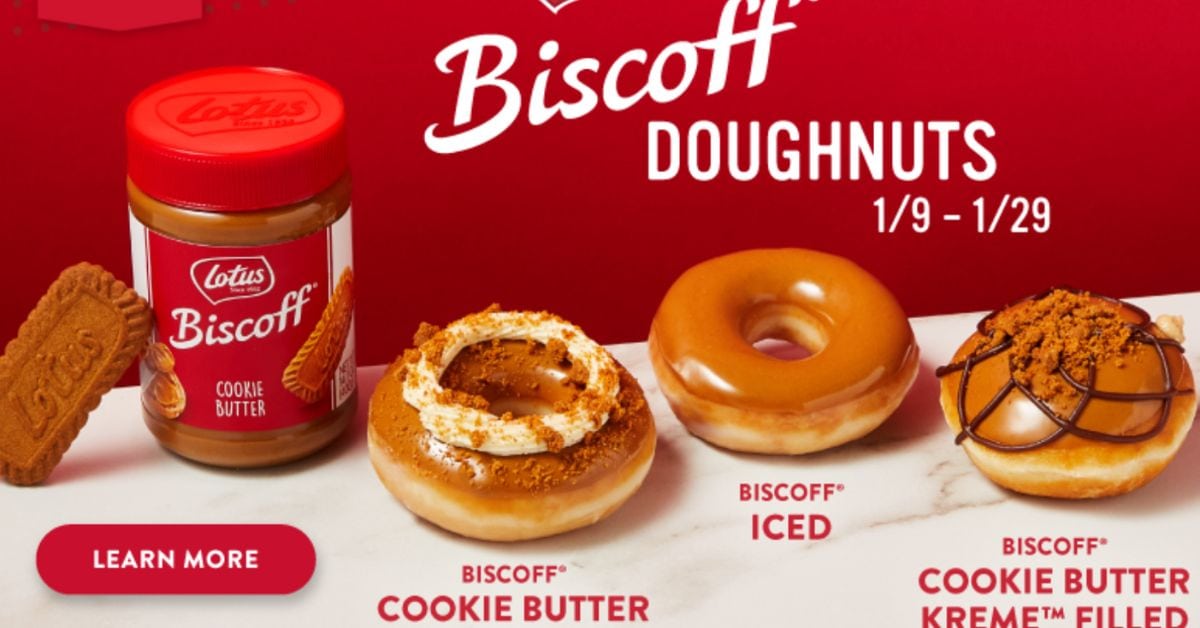 What Cookie Butter Donuts Are Available?
We're so glad you asked. (We were going to tell you anyway, but it's more polite this way.) According to Krispy Kreme, "Our first collection of 2023 takes doughnut and Biscoff lovers on a round trip of unique and delicious flavors."
Do they need to do another collection? How about just stop there and these donuts can be available to order all year?
Biscoff Iced Doughnut: This is an original glazed doughnut that's been dipped in Biscoff Cookie Butter icing.
Biscoff Cookie Butter Kreme Filled Doughnut: This yeast donut has been filled with Biscoff Cookie Butter Kreme filling, then dipped in Biscoff Cookie Butter icing, then topped with dark chocolate icing and cookie crumbles.
Biscoff Cookie Butter Cheesecake Doughnut: This original glazed donut takes the Biscoff Iced Donut and tops it with cream cheese frosting and Biscoff crumble.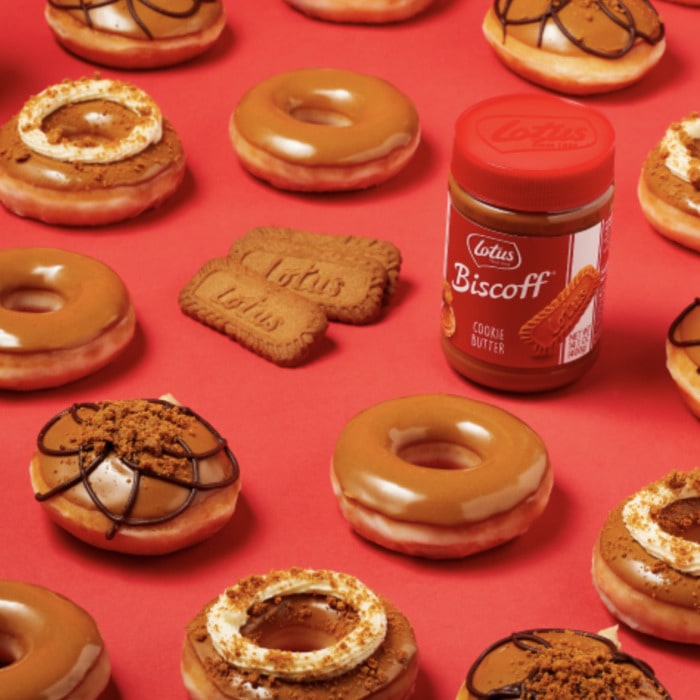 Personally, we'll take one of those top two. The latter feels like it might distract from the speculoos deliciousness. Which would you choose? Tell us in the comments.
The donuts are available for almost three weeks at Krispy Kreme and in select supermarkets.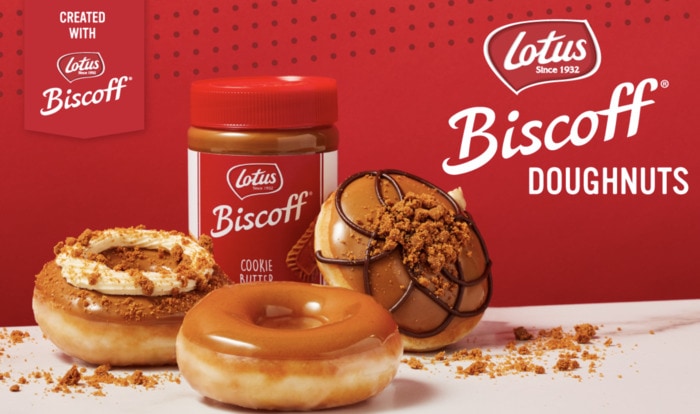 What Is Cookie Butter?
Oh, you are in for a treat. Imagine buttery cookies flavored with holiday spices that have been crushed and turned into a paste, like peanut butter. It's like eating Speculoos cookies with a spoon. With less crumbs.
We've made cookie butter popsicles and there's a secret menu Cookie Butter Latte you can order at Starbucks, but donuts kind of take the cake when it comes to combinations. Or, yeast, if you prefer.
Honestly, whatever helps us forget about the pink Kraft Mac and Cheese monstrosity is fine.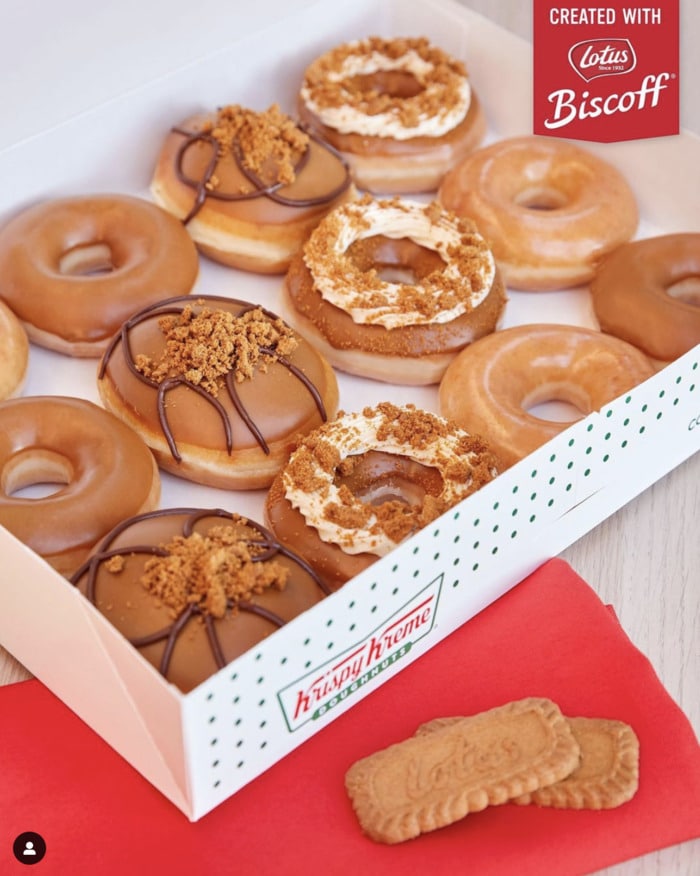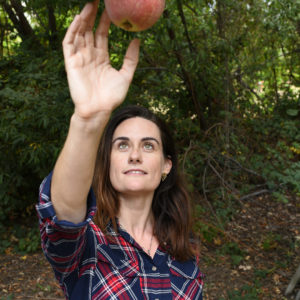 Latest posts by Rebecca Swanner
(see all)