So you're craving a donut, and you're in New York City, and Dunkin' simply won't suffice. The good news is, New York has some of the best donut shops in the world. We consulted with the locals, scoured the online reviews, and even taste-tested a few ourselves to come up with the definitive list of the best donuts in NYC.
We did save a few bites for you from our baker's dozen. We accept payment in donuts, cronuts, and sufganiyot.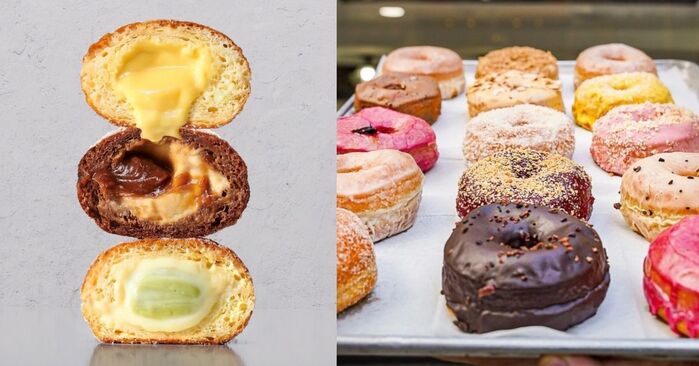 The Absolutely Best Donuts in NYC
1. Orwashers
Orwashers was born in 1916 and it's one of the longest-standing bakeries in NYC. Our grandpa was also born in 1916 and you don't hear him bragging about it, but we suppose their stellar donuts give them enough fodder to boast. In addition to their signature breads, Orwashers offers a line of overstuffed jelly doughnuts second to none. Napkins and dark shirts highly recommended.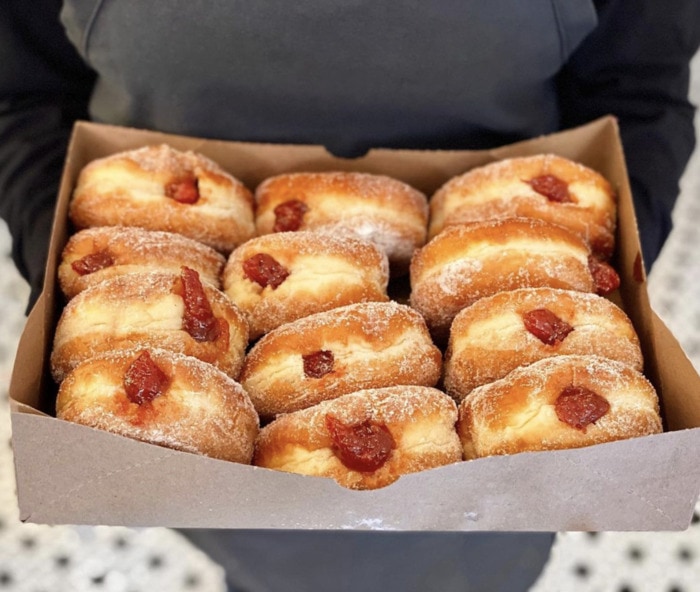 2. The Doughnut Project
The Doughnut Project is an all-female owned and operated bakery in the West Village.
Their creative selection of donuts includes such finds as The Everything Doughnut, which is coated in a sweet cream cheese glaze and topped with everything bagel seasoning, and the Cereal Milk Crunch Doughnut, which is vegan, and topped with cereal milk glaze and crunchy cornflakes. What's next, cereal milk creamer? Oh wait.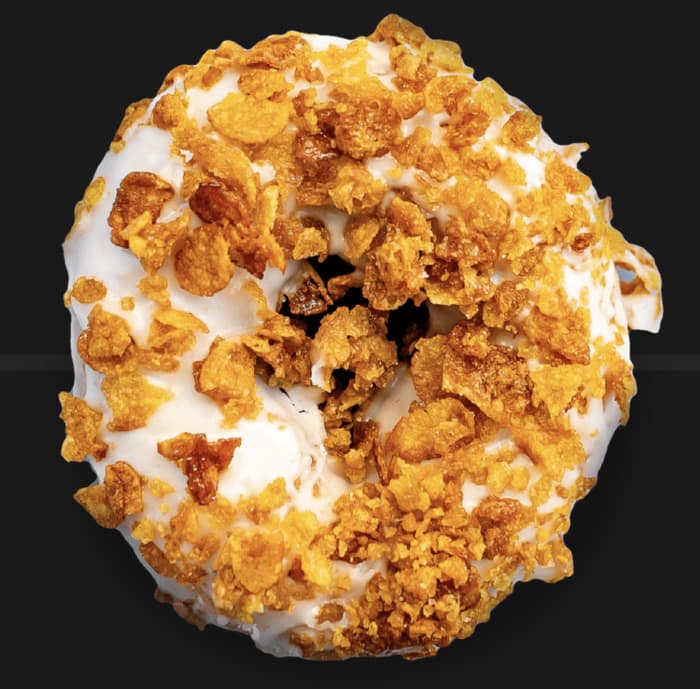 3. Daily Provisions
With four NYC kitchens from the Upper East Side down to the West Village, Daily Provisions is poised to become your new neighborhood haunt. Unless you live on the West Coast. In which case, have you considered astral projection?
Their signature French cruller is what we keep going back for, but their seasonal varieties are also worth trying. The current menu offers a dark chocolate custard filled, strawberry glazed cruller for Valentine's Day. Ah, la vache!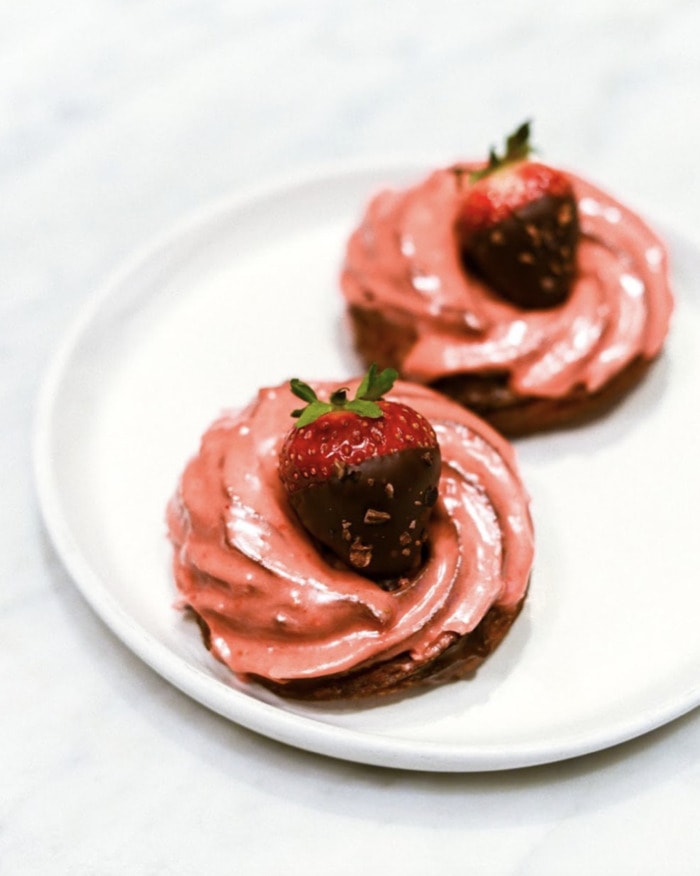 4. Supermoon Bakehouse
Supermoon Bakehouse makes treats that are just begging to be posted on Instagram. From Honeycomb Lavender Eclairs to Snickers Donuts, they're literally some of the prettiest, most extra baked goods we've seen. We mean that in a good way.
5. Michaeli Bakery
Michaeli Bakery in the Lower East Side offers vegan donuts that are hard to beat, along with sufganiyot. A sufganiyot is an Israeli doughnut that's traditionally round, stuffed with jelly, and deep-fried in oil.
Sufganiyot are a traditional Hanukkah dessert, and Michaeli's sells them for about six weeks around the holiday in a variety of flavors. These include vanilla chocolate, banana pecan, and halva. Oh, and they also sell Chocolate Babka. You know, the real one.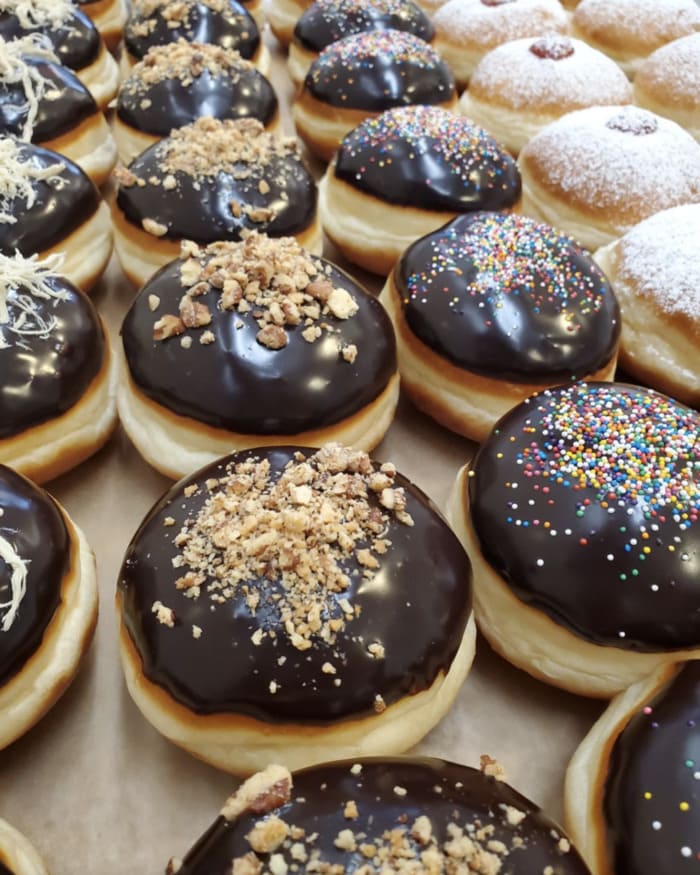 6. Dough
Dough offers a variety of mainstay donuts on their menu, from their signature pink Mexican Hibiscus Donut to their ultra-popular Cinnamon Sugar, Dulce de Leche, and Nutella-stuffed options. A huge selection of seasonal options on top of that make this spot the perfect stop for indecisive crowds and incompatible couples alike.
They recently also added four vegan donuts to the menu: Plain Glaze, Cinnamon Sugar, Hibiscus, and Blood Orange. Seven locations across NYC highlight the success of this business, and another bite of that glazed donut highlights our lip fuzz. Don't ask us about the best NYC waxing services.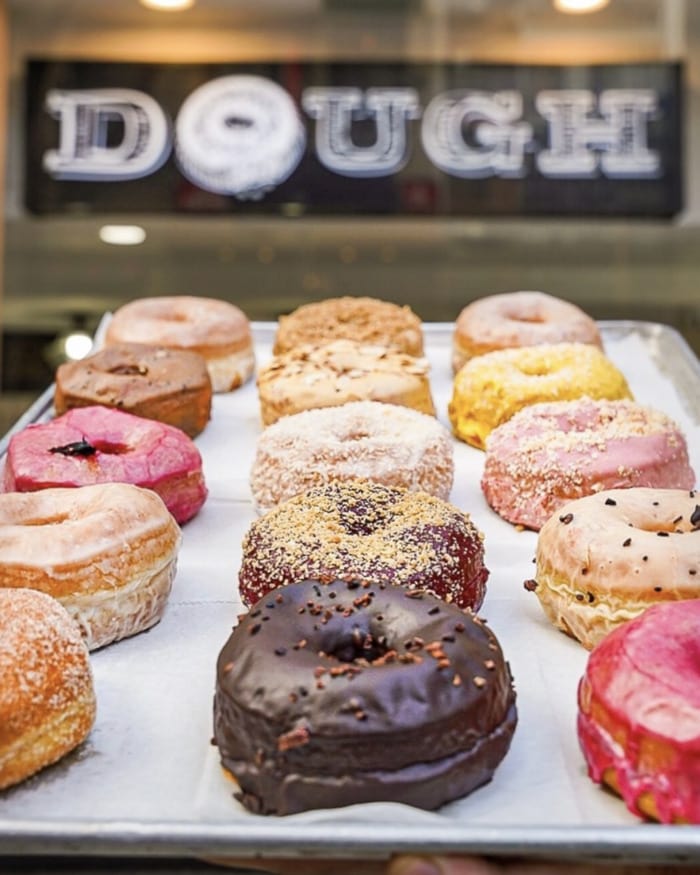 7. Angelina Bakery
If you're looking for Italian-style donuts, the bombolones available at Angelina Bakery are stuffed with flavors like chantilly cream, Nutella, pistachio cream, and Boston cream. We're stuffed just looking at them, but on second thought, we will have another, thank you.
Angelina has two locations, one in Hell's Kitchen and another in Times Square, so you can satiate your craving wherever you are. Unless you're in Brooklyn. Or any of the other 49 states.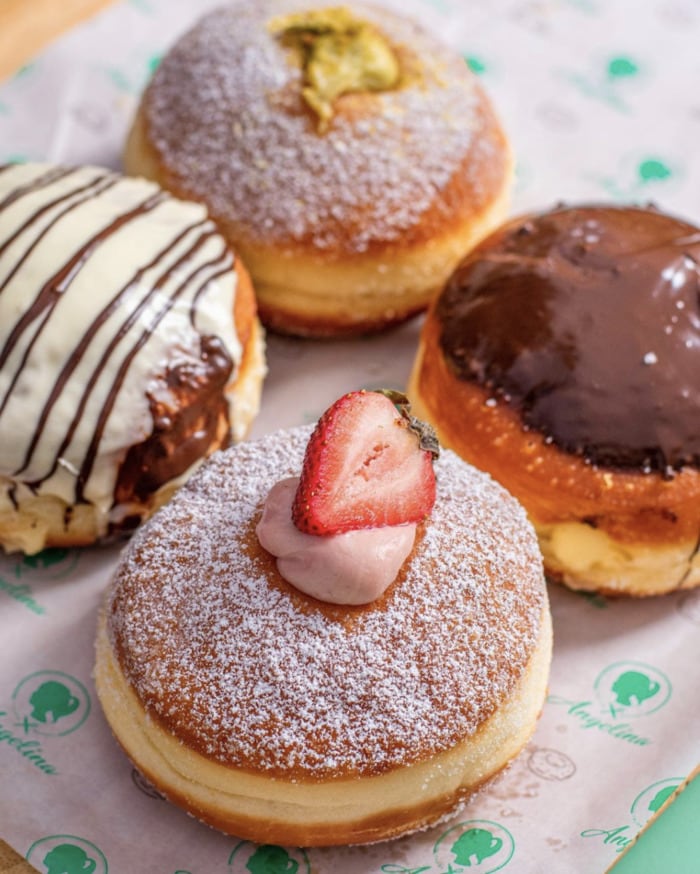 8. Doughnut Plant
Doughnut Plant is unique for their donut ice cream sandwiches, their rose-shaped donuts, and their trademarked line of Sourdoughnuts, which are vegan donuts made from 100% natural wild yeast starter.
Oh, and they also offer "the world's first square-filled donut." Which we imagine tastes wildly different than that rectangular-filled donut we had last week. Did we mention they ship nationwide? Because they do.
9. Dominique Ansel Bakery
Dominique Ansel Bakery is a NYC staple based in SoHo and the bakery behind the Cronut.
The cronut looks like a donut but the bakers make it with a flaky, buttery, layered croissant dough. Then they fill and top it with flavored cream. And, while a cronut is not technically a donut, it has donut elements, so we're including it on this list. Take it up with HR.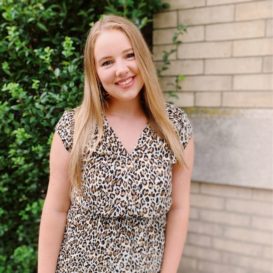 Latest posts by Laura Davis
(see all)