Reportedly, coffee used to just taste like coffee. No infused flavors, no flavored creamers, just coffee. Maybe with some milk. We don't remember these times, but you can check the history books. Should be somewhere near the section on the French Revolution.
These days, we're experts at burying the taste of actual coffee beneath flavors like pumpkin spice, peppermint, and, strange as it might sound, peanut butter. And, when it comes to flavored creamers, Nestle's Coffee mate is queen and they've just set the Internet abuzz again with their latest announcement: Rice Krispie Treats flavored creamer.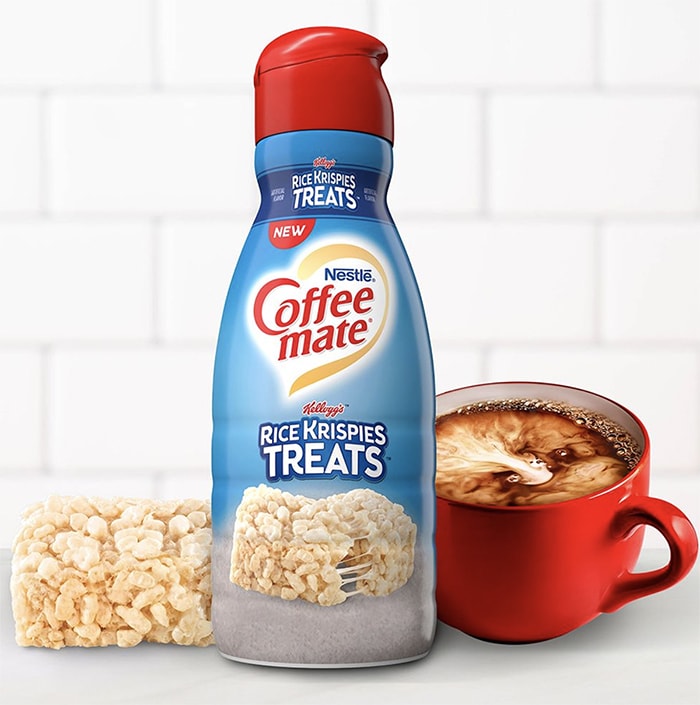 The Coffee mate Rice Krispie Treats flavored creamer hits stores in January 2022 for around $3.99 a bottle and people are freaking out, with responses like "OMG NEED IT" and "I want to just drink this out of the bottle." May we suggest eating a real Rice Krispie treat first?

The flavor profile of the creamer hasn't been revealed yet, so we don't know if it mostly tastes like vanilla or marshmallows or like cereal milk. But, if it's the latter, we ask, have y'all heard of oat milk?
This isn't Coffee mate's first entree into flavored creamers. They also have creative options like Cinnamon Toast Crunch, Oatmeal Cremè Pie, and Glazed Donut. At this point, we're not totally sure if we're supposed to be drinking our coffee or eating it.
And, while, we love a good Rice Krispie Treat, we have never, not once, thought about dunking one into our coffee. Soggy factor aside, marshmallow-flavored coffee that tastes like a Peeps exploded in it sounds like something our four-year-old niece would "invent."
But are we still going to try it? Probably. We love to see innovation thriving in the 21st century, especially when it involves the potential of over-caffeinating.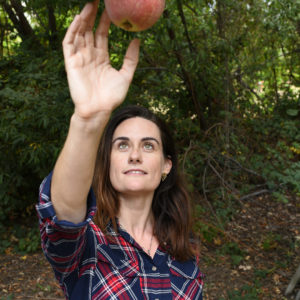 Latest posts by Rebecca Swanner
(see all)