There are gingerbread houses, and then there are masterpieces. These amazing gingerbread houses fall into the second category. Well, and the first. Let's call it dual citizenship.
These creations are proof that some bakers – neigh, architects – were given all the talent. We could never come close to creating something half as incredible, but we can live vicariously through these pictures. And we bet that we could actually live in at least 80 percent of them.
We swear we saw #4 listed on AirBnB.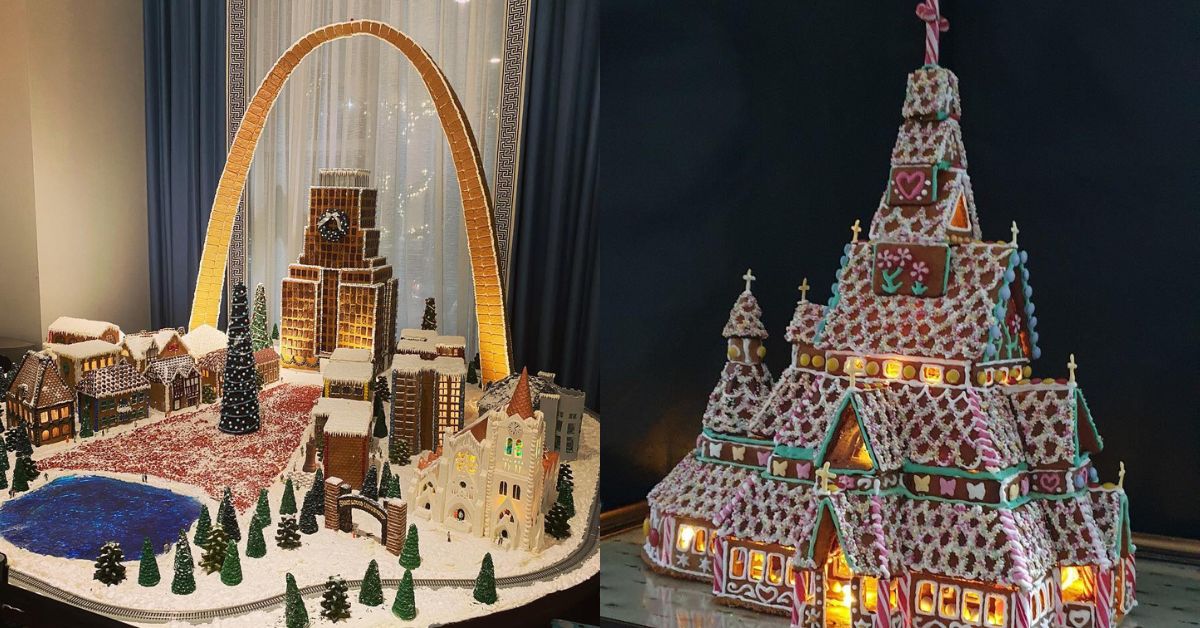 Ahead, you'll find a smattering of truly impressive gingerbread houses that people have actually made with their own bare hands. And maybe a few tiny elf hands. Give the Keebler's a raise already!
16 Amazing Gingerbread Houses
1. Carousel Cuties
This is a far cry from the carousel you used to ride on when you were a kid, Mainly because those weren't made of sugar and more beautiful than your firstborn child.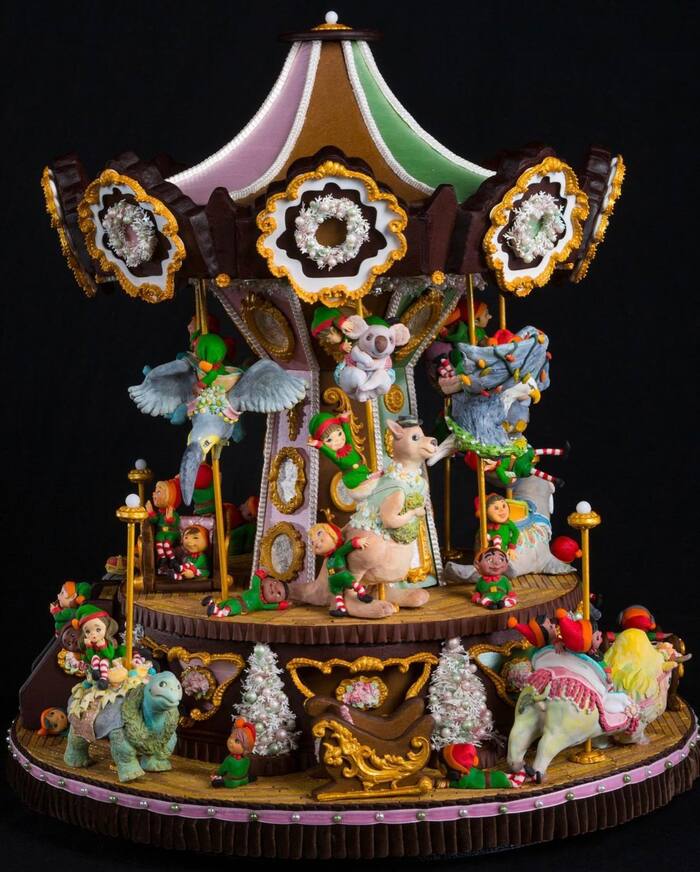 2. You've Got Mail
It's a good thing real mailboxes aren't made out of gingerbread like this one. We can only imagine how quickly it would get eaten by birds. Or squirrels. Or the mailman after a particularly long day.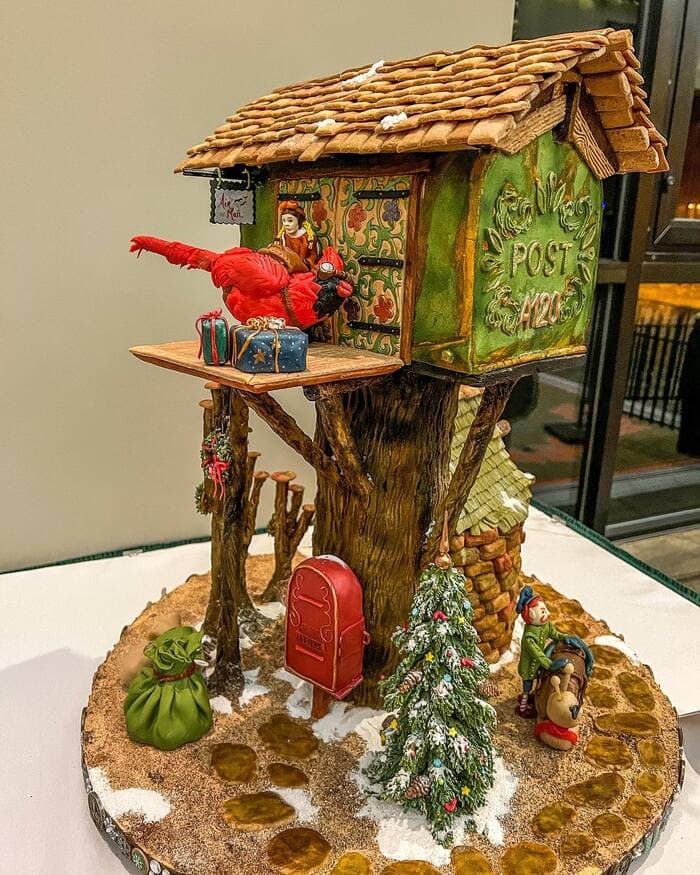 3. The Grinch Stole Your Gingerbread
This took The Wizard of Oz scene where the house falls on the sister, and put a major Christmas spin on it. Instead of ruby slippers, it features a Grinch that literally got smothered with holiday cheer. We don't think that'll fit our feet, but it does warm our hearts.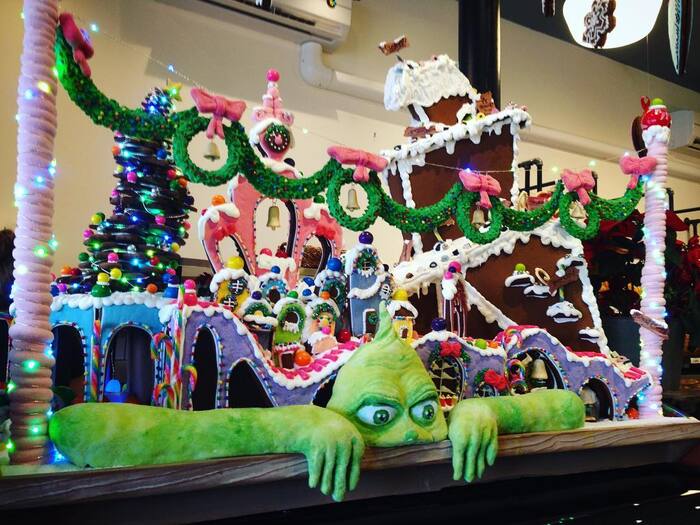 4. All in the Details
Tell us you have the steady hands of a surgeon without telling us you have the steady hands of a surgeon. And then tell us how long it took you to decorate that roof, because we're pretty sure it's more time than we spent watching every single Hallmark holiday movie.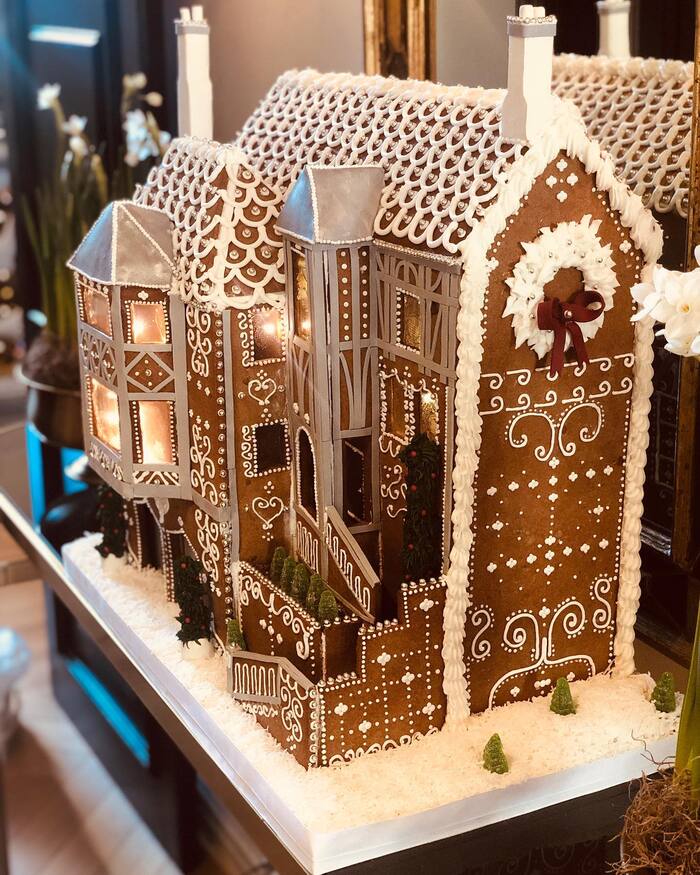 5. Beautiful St. Louis
This isn't so much a gingerbread house, but instead a gingerbread city. And although St. Louis wouldn't be our first choice of a city to commemorate out of baked goods, we're happy that someone loves the city enough to do just that. Think it'll stay standing if we take a bite out of the arch?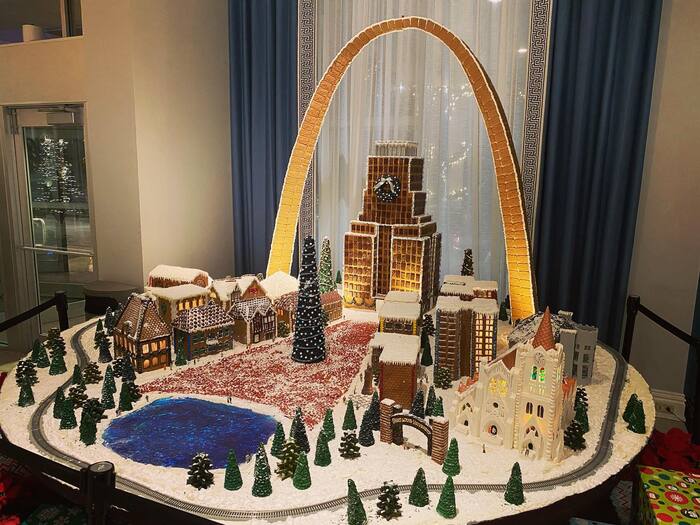 6. Airbrushed Gingerbread Cottage
This lil' cutie doesn't only have a beautiful gingerbread construction, but it's also painted and airbrushed. And that airbrush work is better than any spray tan we've ever gotten. Feliz Natal indeed.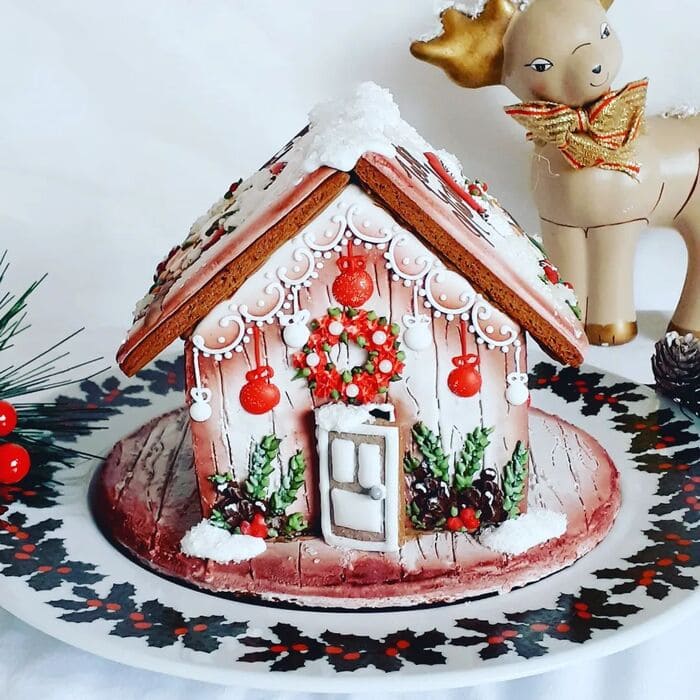 7. The One with a Gingerbread House
You have to admit this Friends-themed gingerbread setup is pretty spot-on, right down to that dingy orange couch at Central Perk. Could this be any more accurate?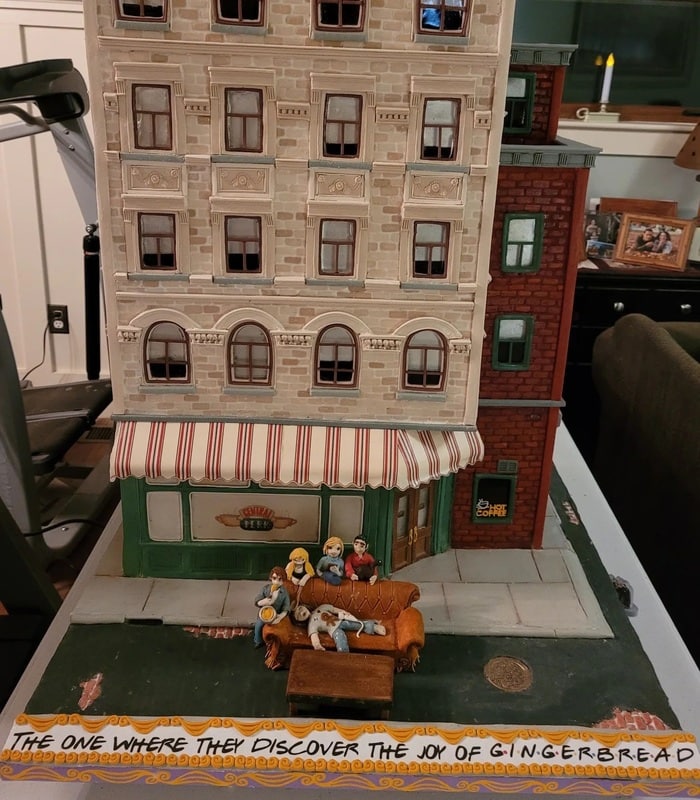 8. Nutty Gingerbread Mansion
We're not sure if we want to eat this gingerbread house covered in various nuts, or live in it. On one hand, we really love pistachios. On the other hand, so do squirrels.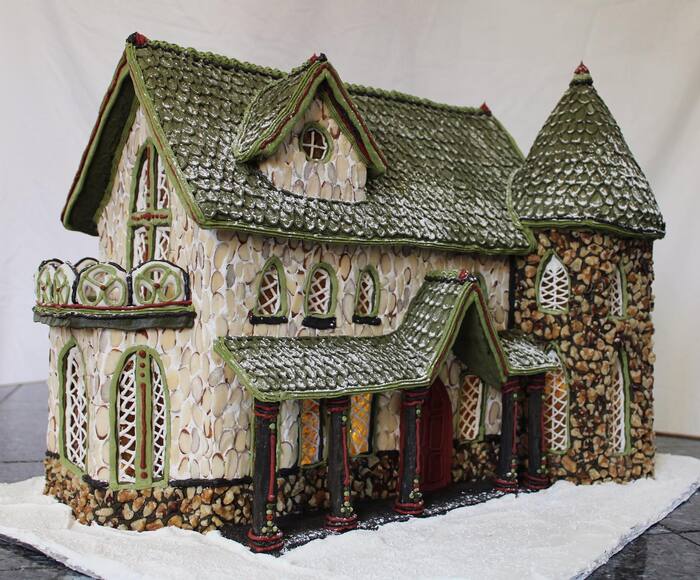 9. Gingerbread Cottage with a Bridge
Why stop at making amazing gingerbread houses, when you can make a whole gingerbread scene? This one tells a story about a young couple being all cute and an older couple also being all cute, and…we could probably write the rest of the novel if you gave us a few weeks.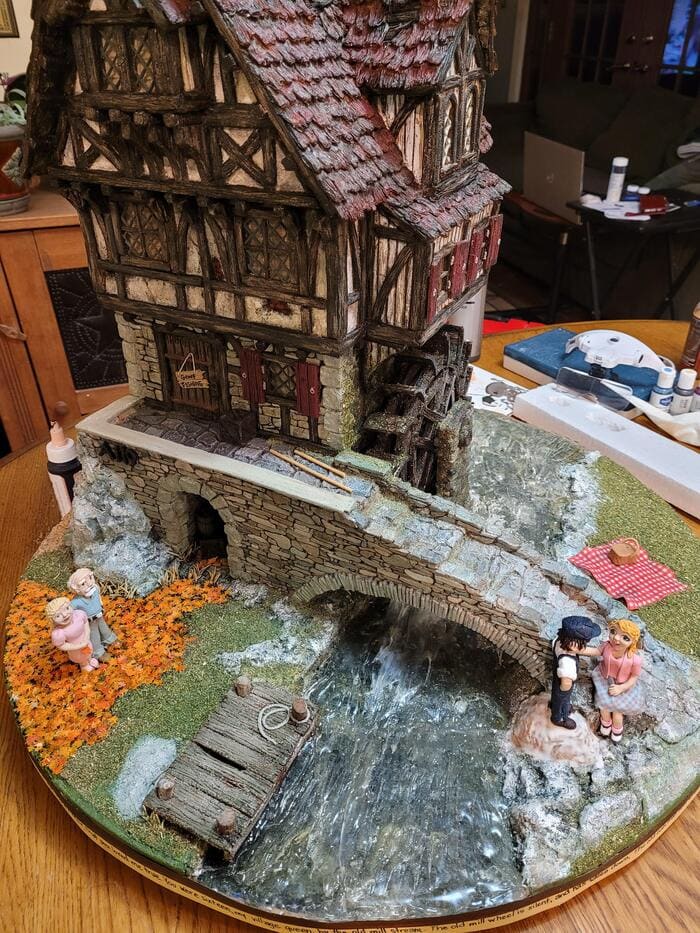 10. Dreamy Gingerbread Castle
We're just waiting for a Hallmark movie to be set in this enormous cookie castle. We can already imagine the story of Remy and Stuart Little trying to navigate the holidays after being snowed in here. Spoiler: Baby Yoda is actually Santa. (We'll be here all season, Hallmark.)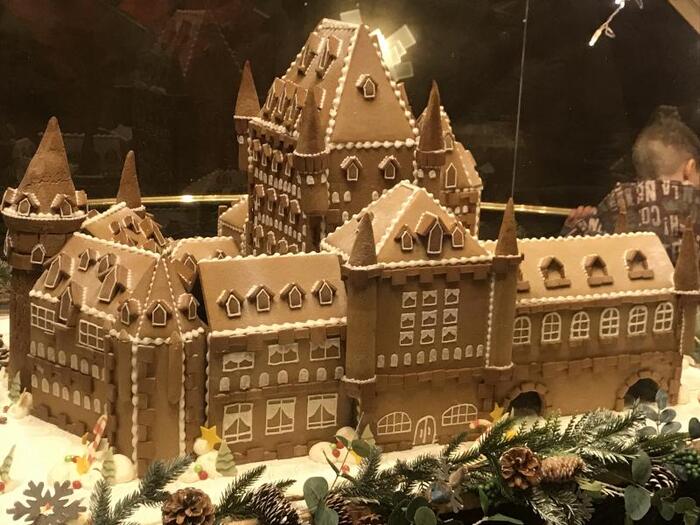 11. Rainbow Gingerbread Church
We can't decide what we love most about this amazing gingerbread house. The multiple stories, the rainbow glitter accents, or the candy butterflies. It's like it's right out of a Christmas edition of a Lisa Frank coloring book.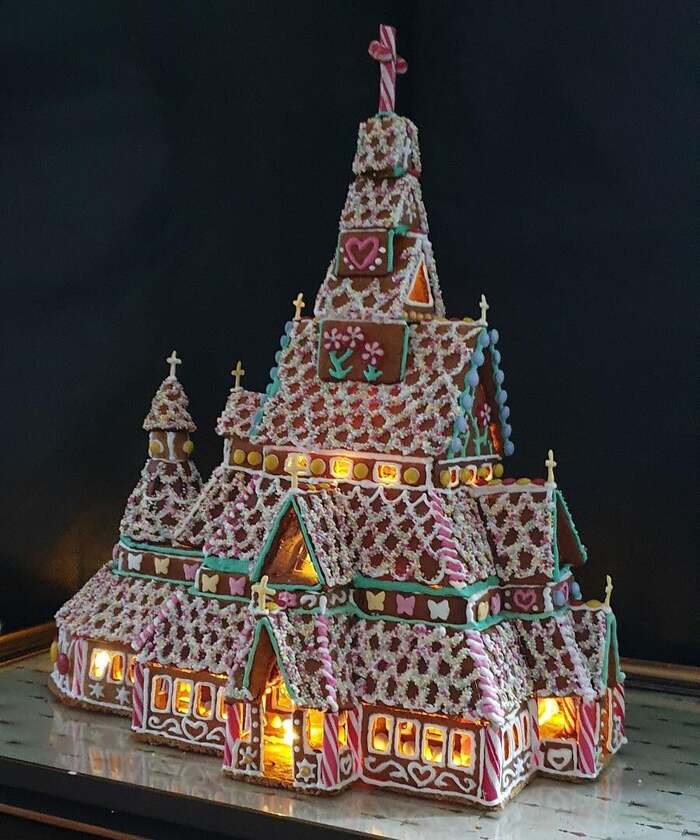 12. Luxury Gingerbread Building
Oh, you made a gingerbread house? That's cute. A cookie covered village? Adorable. But this baker crafted a whole dang building complex that any New York City resident would pay good money to live in. Closets here are starting at $3000 per month.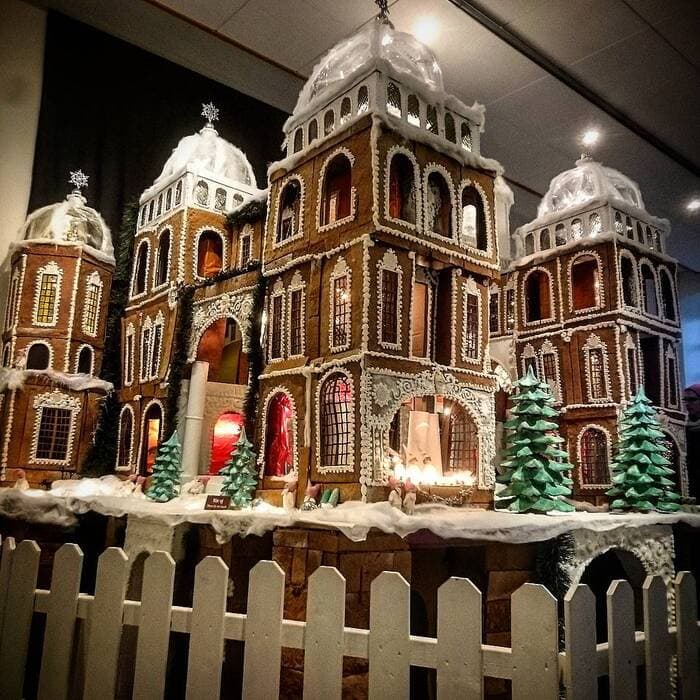 13. Gingerbread House Inception
This gingerbread mansion is a recreation of the mansion that it's sitting in. And we bet that it took just as long to make as the original, too. No Ikea shortcuts here!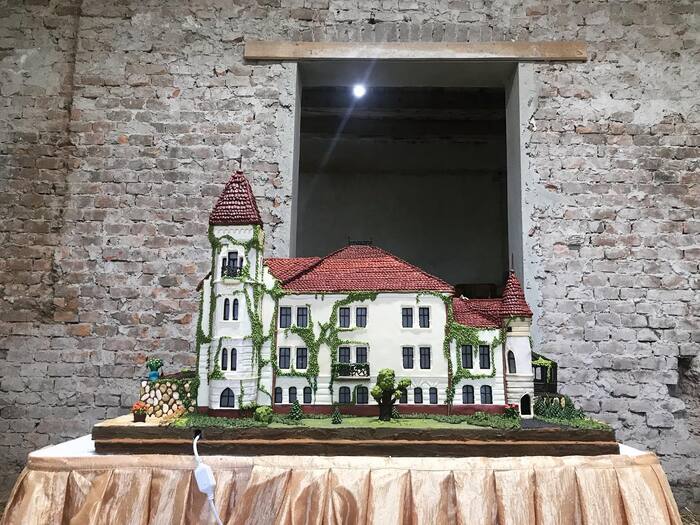 14. Star Wars Gingerbread AT-AT/h3>
If the AT-ATs were actually made of cookies, things would have gone much differently for the Galactic Republic. Just imagine if they fell into a giant lake of milk!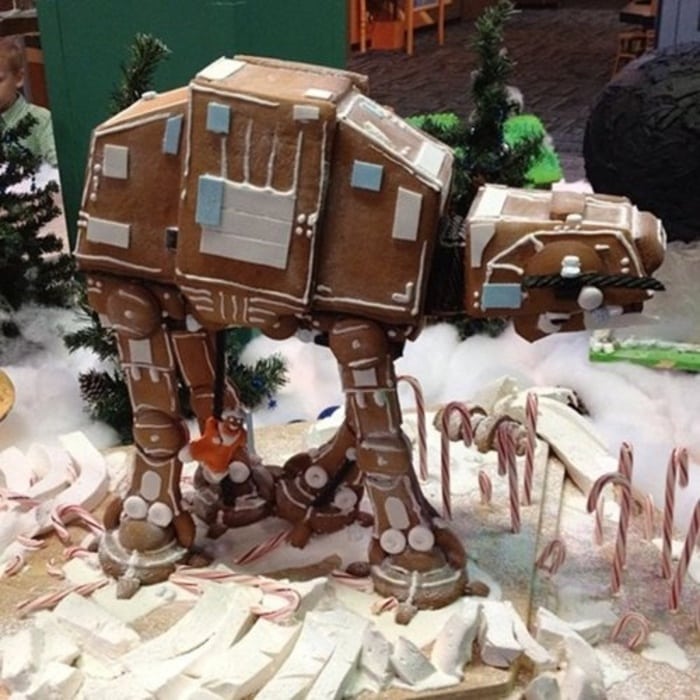 15. Stained Glass Window Gingerbread house.
Final decision: This is the gingerbread house we want to live in. It looks warm and cozy and like it's perfectly ready for Christmas. Thanks for going on this journey with us.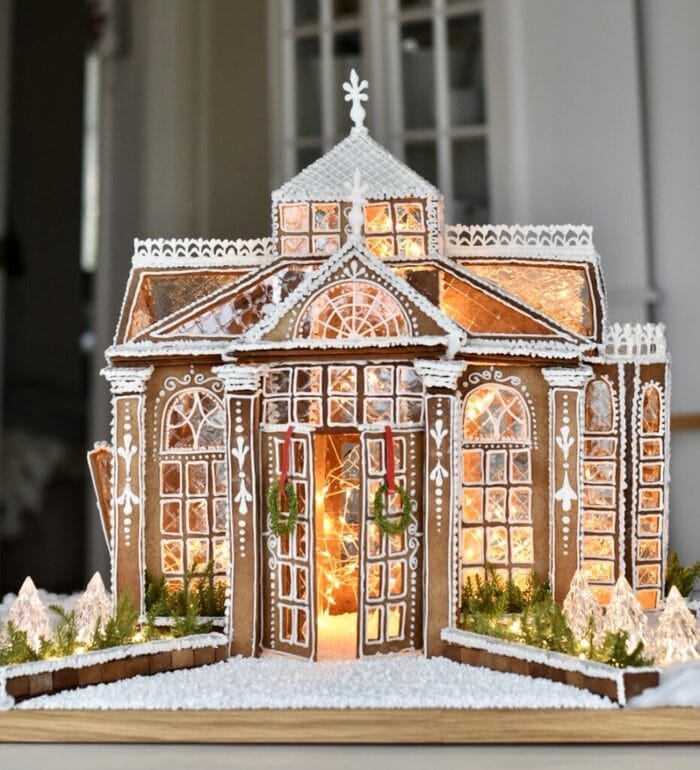 16. Snow-Covered Masterpiece
This house might just take the cake – err, cookie? – when it comes to amazing gingerbread houses. The frosting lines are literally smoother than a forehead after a fresh dose of Botox. And the dusting of snow? Chef's kiss.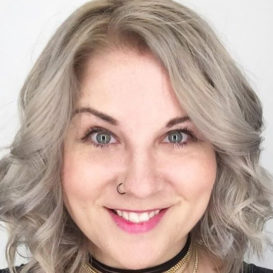 Latest posts by Hedy Phillips
(see all)