Gingerbread house decorating is classic Christmas, but funny gingerbread houses is where it's really at. Whether you're looking to build a small, goofy cottage or an entirely ridiculous Edward Scissorhands-inspired neighborhood of semi-edible houses, there's something here for you.
And remember: when your gingerbread fails (and falls), add a dinosaur and tell everyone the destruction was part of the design.

Funny Gingerbread House Ideas
1. Gingerbread Chicken Coop
Do you have gingerbread chicken in your life looking for a place to roost? This gingerbread chicken coop can be their home sweet home. (Yes, we're emphasizing "sweet.")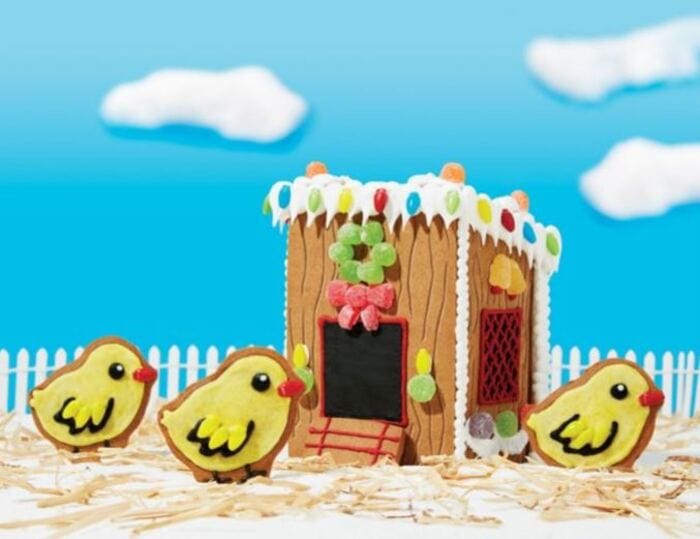 2. Barbie Dream Gingerbread House
This gingerbread kit includes everything you need to build the dessert version of Barbie's dream house. Like Barbie's, our dream house is also pink and covered in gumdrops. Unlike Barbie's, ours features Mark Ruffalo giving out backrubs.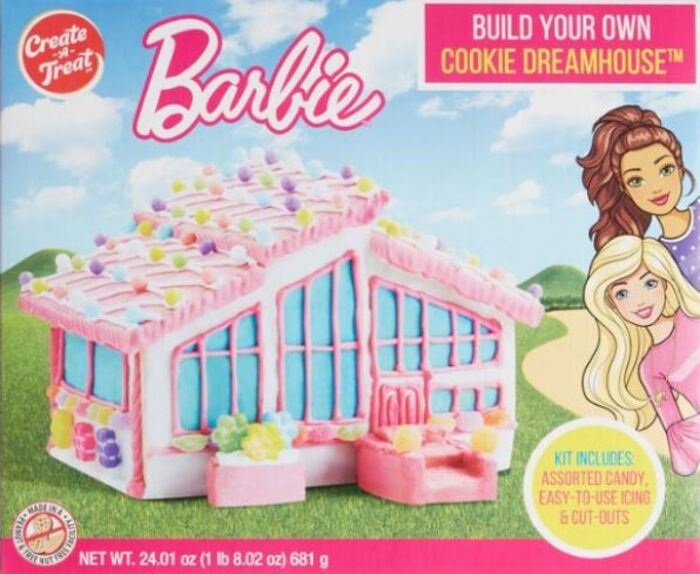 3. The Overlook Hotel
All work and no play makes gingerbread men go stale. Anyway, here's an intricate and large Overlook Hotel from The Shining.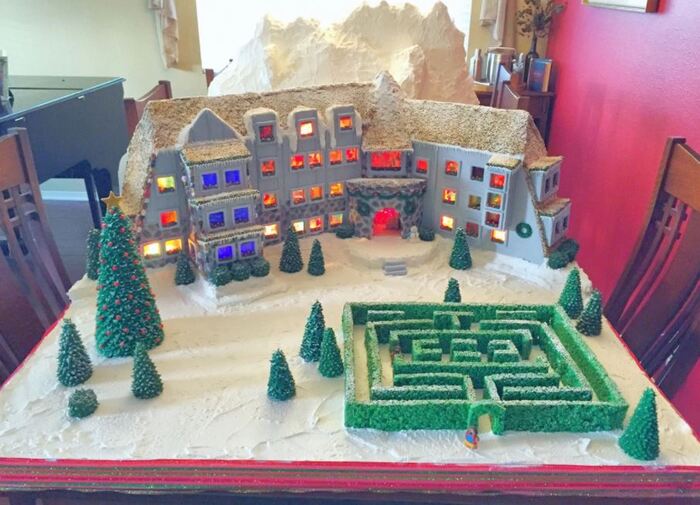 4. Fa-La-La Llama Gingerbread House
Llamas are indigenous to Bethlehem, right? Re-create the Nativity Peru-style with this one-walled pastel llama gingerbread house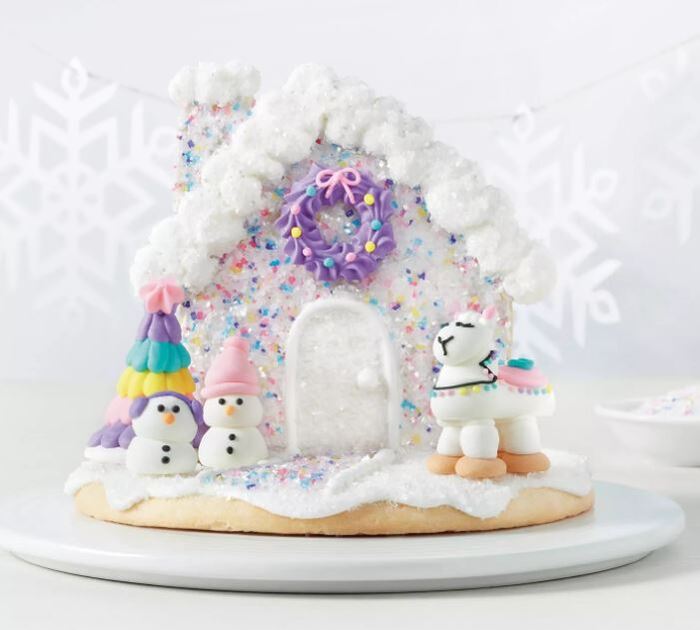 5. Volcano Gingerbread Kit
Jurassic World is a holiday movie, right? Asking for a friend who definitely has this gingerbread volcano in their cart right now and not for ourselves — our cart is already full of garland.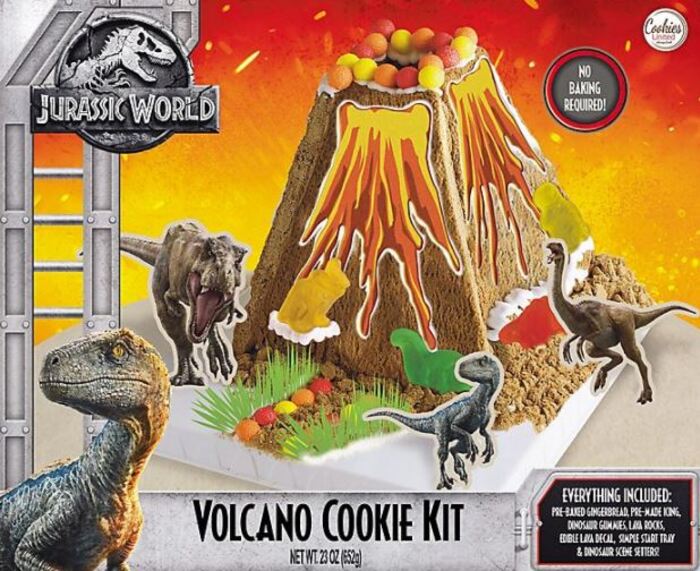 6. Candyland Gingerbread House
Candyland is what happens when you deconstruct a gingerbread house and replace all the yummy foodstuffs with cardboard. This Candyland gingerbread house is what the game should've been in the first place.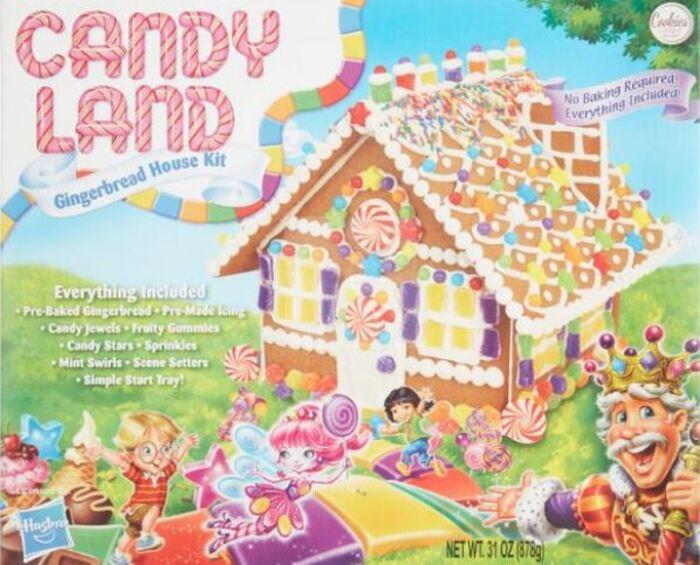 7. Gingerbread Ranch House
If your idea of a Christmas tree is a human-sized cactus, your idea is weird. Also, baking this adorable gingerbread adobe house is for you. It's even constructed with cinnamon chewing gum sticks as the quintessential clay roof tiles that dot the Southwest — as opposed to the chewed gum wads that dot the bottoms of classroom desks the world over.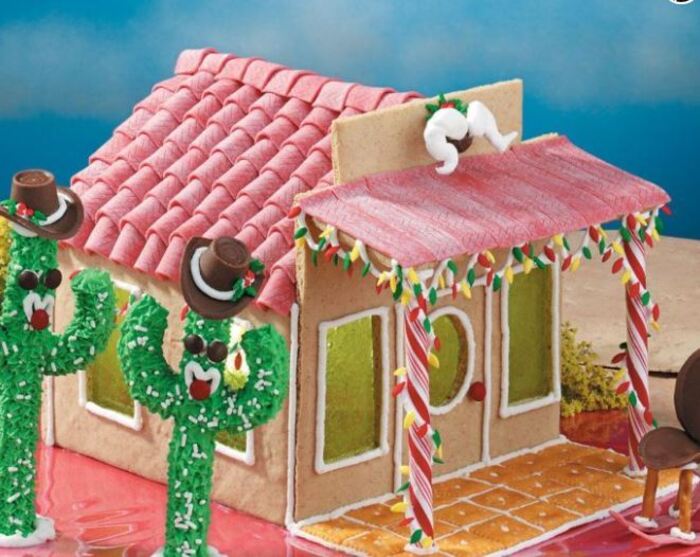 8. Lisa Frank Gingerbread House
This Lisa Frank image from the 90s inspired this DIY Lisa Frank creation. Like all things Lisa Frank, it's essentially every neon-colored item you can find, plus sugar.

9. Retro Gingerbread Holiday Camper
Whether you're obsessed with tiny home living or just love the concept of getting out of here with all your stuff, this retro camper gingerbread kit is for you. Just don't get it too close to the campfire.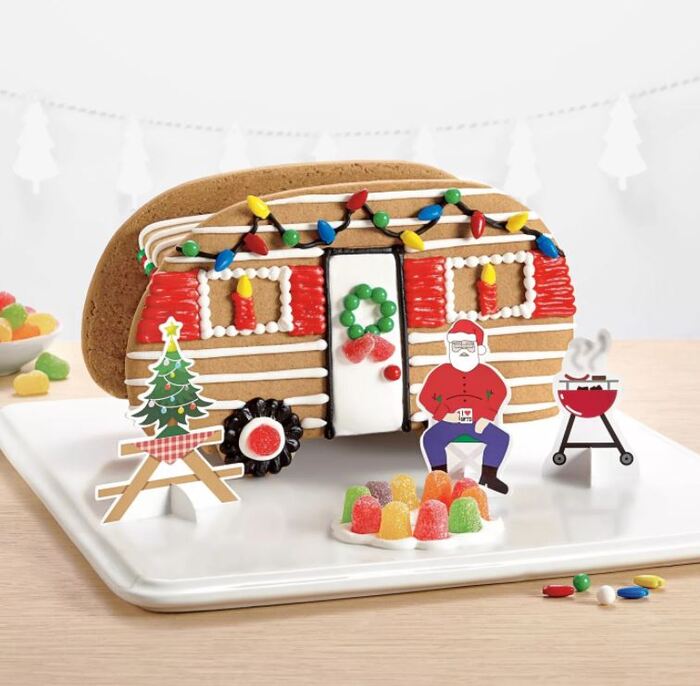 10. Gingerbread Treehouse
This treehouse made out of gingerbread is probably sturdier than the plywood tree fort your dad built you. Last week. Because he needs you out of the house. Like, right now.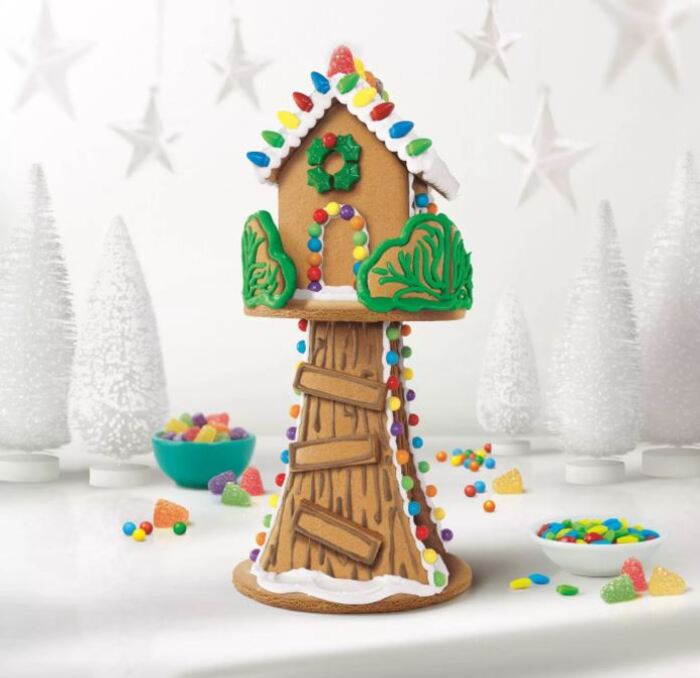 11. Gingerbread Greenhouse
In case you've already finished a traditional gingerbread house but are still riding that sugar high, this gingerbread greenhouse is a great next test of your building skills.
12. Holiday Gingerbread Barn
You built the chicken coop, but your chickens are lonely? Go full farm with this gingerbread barn kit.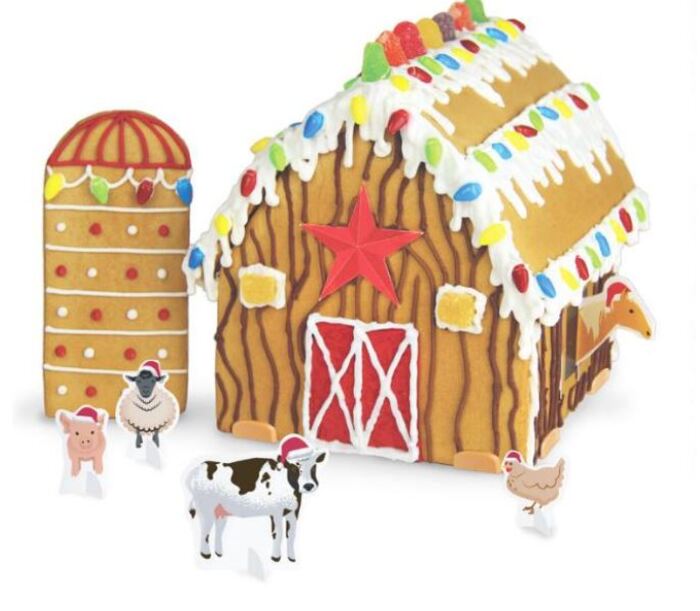 13. Star Wars Gingerbread House
May the Force be with anyone who tries to recreate this amazing Star Wars gingerbread house. In case you want to give it a try, here are some incredibly detailed instructions. Oh, wait: There is no try. Sorry, guess you'll just have to do — or do not?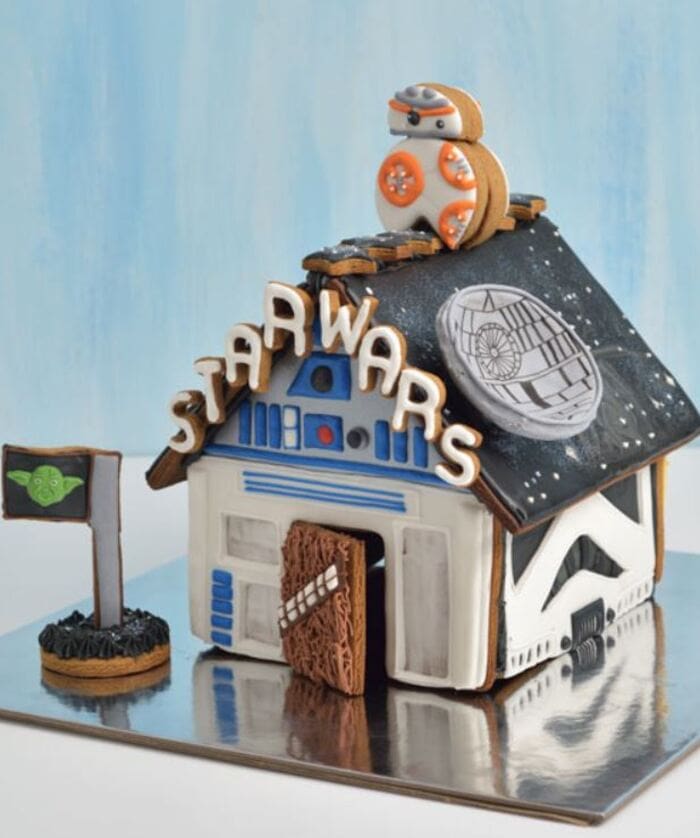 14. Palm Springs Gingerbread House
Forget dreaming of a white Christmas. We want to be swept away to a tropical locale. Until then, we'll stare longingly at this Palm Springs gingerbread house from a Beautiful Mess.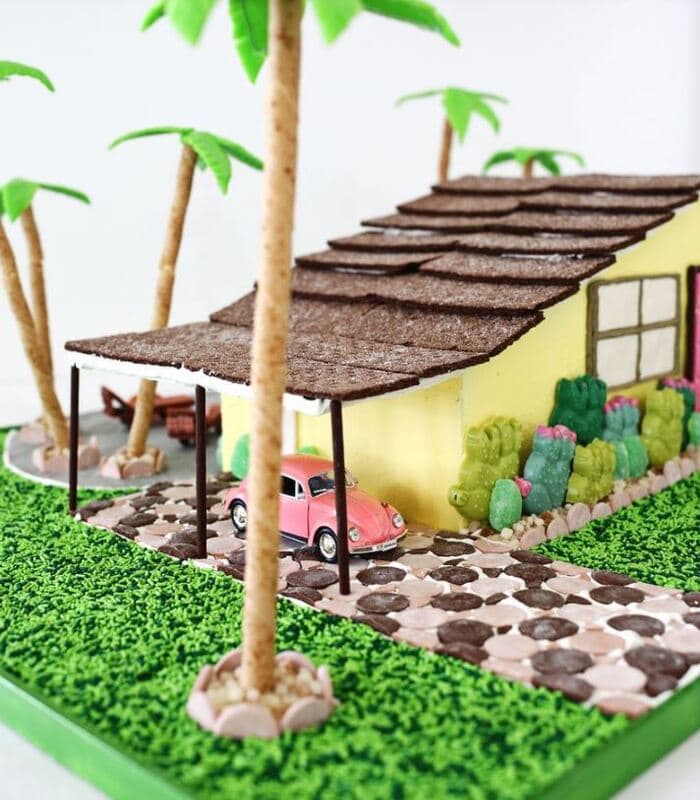 15. The Shire
Hobbits would fully approve of their Shire being turned into an edible piece of art, unlikely as it is to go uneaten until morning — much less until second breakfast.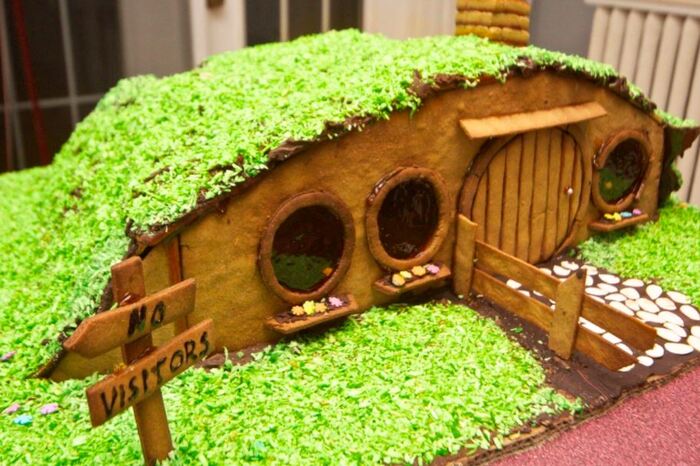 16. Cat-Friendly Gingerbread House
First off, it's not Kitty's fault your Christmas tree looks like a mountain of cat toys. Secondly, you can distract her for at least a few minutes by giving her this gingerbread house for cats. FYI, it's not edible — for you or for cats.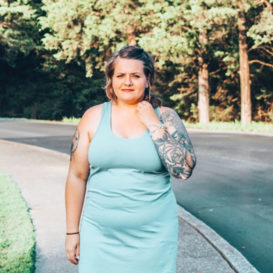 Latest posts by Ashley Hubbard
(see all)