You've heard of charcuterie boards, hot cocoa boards, and even butter boards. It seems like every week, there's a new food trend to try. But charcuterie chalets might just be our favorite yet.
As if there weren't already enough ways to arrange meats and cheeses, these charcuterie versions of gingerbread houses are the most physics-defying version yet. And we're not sure who lives in them yet, but we hear that the gingerbread man is on the hunt for a new home.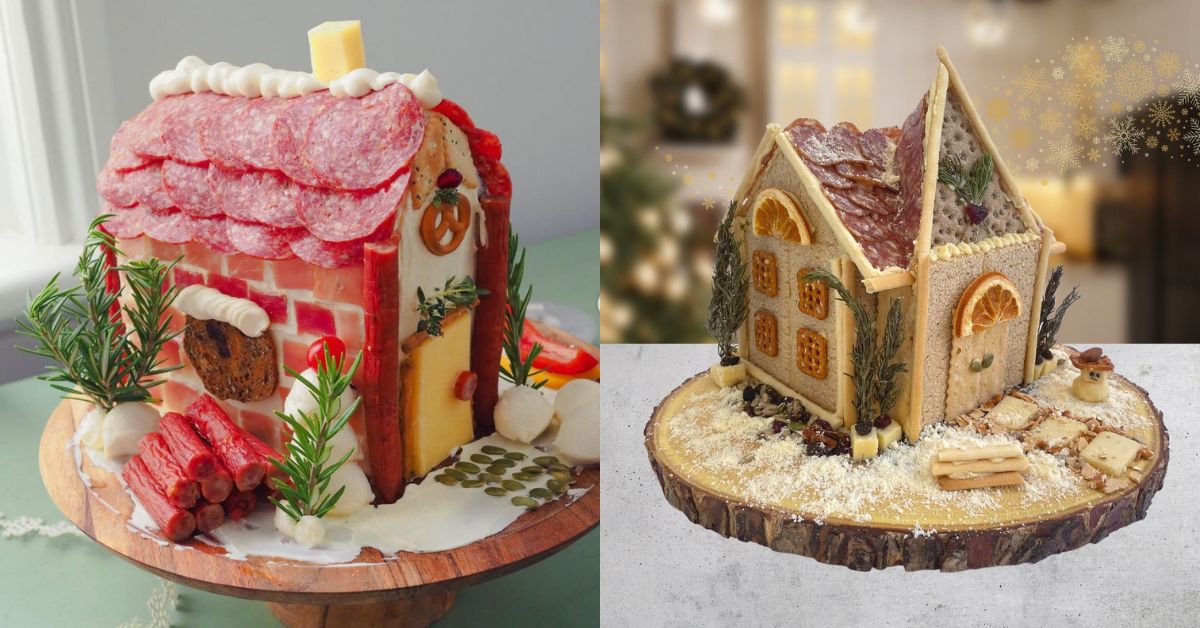 What Are Charcuterie Chalets?
Charcuterie chalets are like gingerbread houses, but savory. There's a ton of ways to create them, but most are made with crackers, spreadable cheese to hold everything together, salami for the roof, and other forms of meats, cheeses, nuts, and olives as decor.
We found examples of these going all the way back to 2019. But the trend really picked up in the last few weeks of 2022 thanks to creators on TikTok, such as Nicolle at @convinoboard. One of her many impressive videos now has over 700,000 views showing users how to fancify their cheese obsession.
So is it really time "wasted" if it results in something as delicious as these? We think not.
How to Make a Charcuterie Chalet
1. Lay Down a Cracker Base
The natural choice for a savory alternative to gingerbread are sturdy crackers, but some creators have made theirs using bread instead. Really, any carb will work. Except cooked pasta. Or rice. You know what, forget that last thing we just said and just stick to crackers.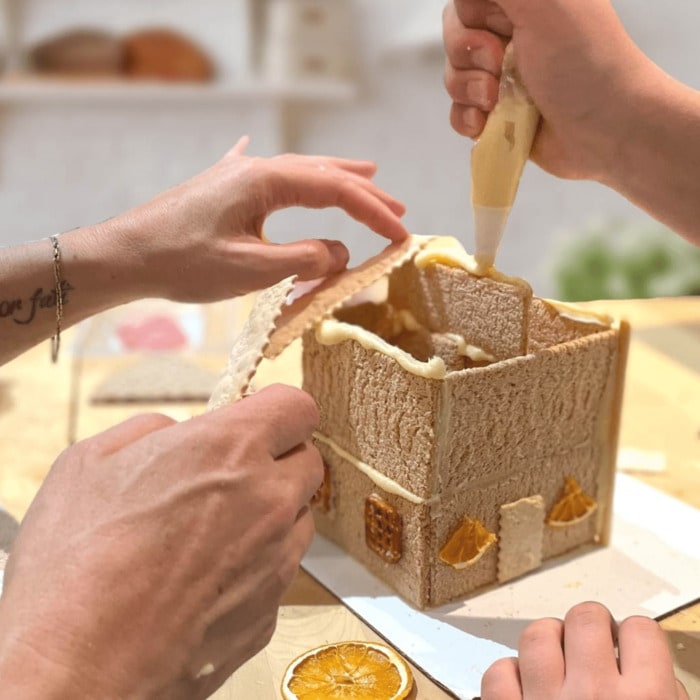 2. Layer on Spreadable Cheese
Cream cheese is a popular option as an adhesive. The color and consistency resembles snow, and it's the closest savory alternative to icing. But any spreadable cheese will work. Who knew cheese whiz would become a Christmas food?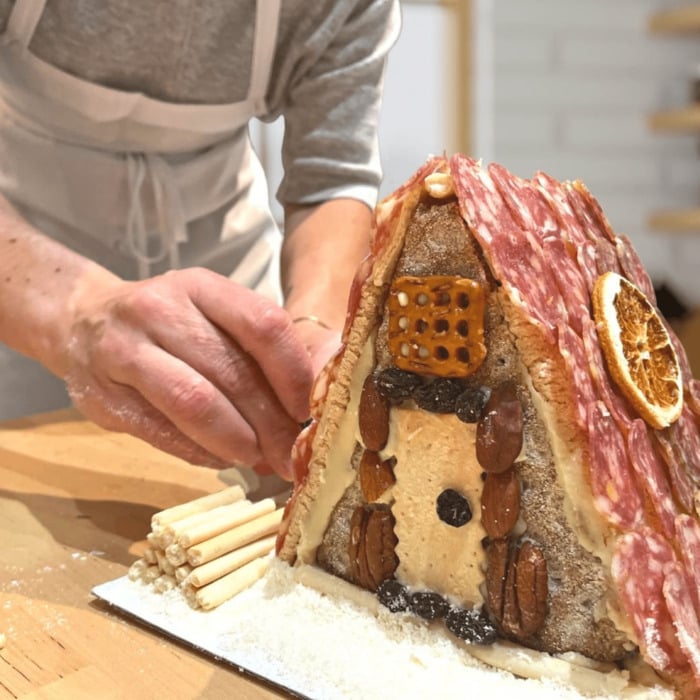 3. Add the Decor
Instead of gumdrops, M&Ms, or other sweets for the roof, charcuterie chalets use circular meats like salami or pepperoni. Some ideas for extra decor include:
Cheddar cheese or mozzarella ball snowpeople
Pile of firewood made of beef jerky
Christmas tree of olives
A green veggie wreath
Rosemary garnish shrubbery
Sprinkled Parmesan cheese snow
Breadsticks for a log cabin effect
A pepperoni pathway
Nuts and pretzels for the details
A cheese chunk chimney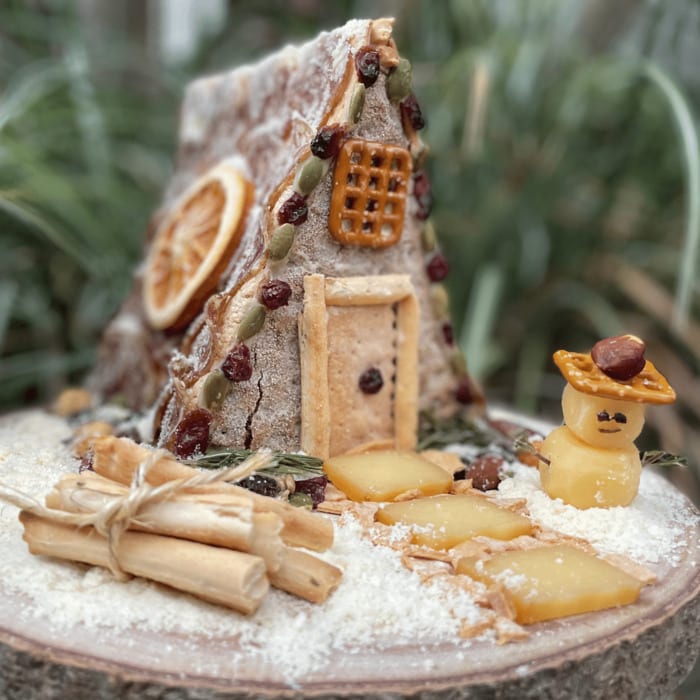 10 Cool Charcuterie Chalets
1. Snowman Charcuterie Chalet
This version created by FARMCurious includes a soft cheese snowman and broccoli shrubs. We're not sure why we've always been told not to play with our food, because this way is much more fun than eating with a fork.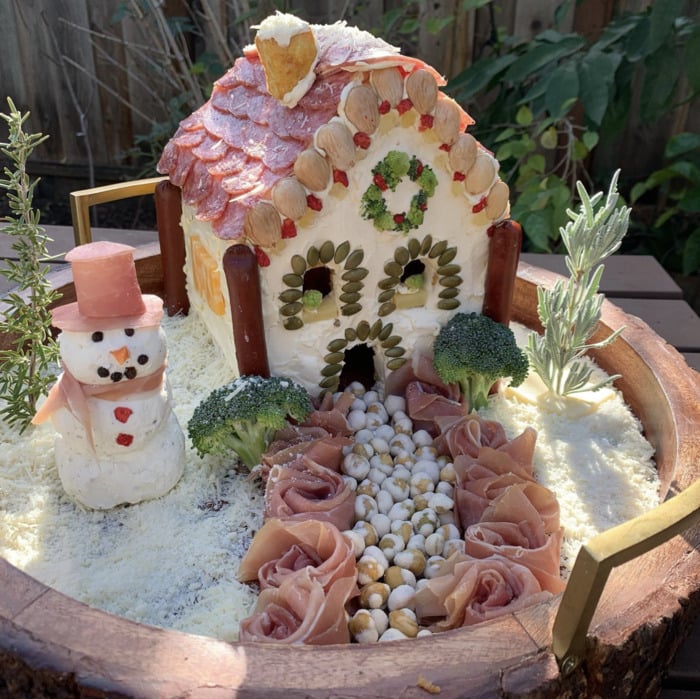 2. Charcuterie Board House
In this example, the charcuterie board becomes a front walkway to the house made of salami, with fruits and cheeses comprising the front yard. This one is perfect for hosting, or for consuming solo as a prequel to the main event: the plate of Christmas cookies.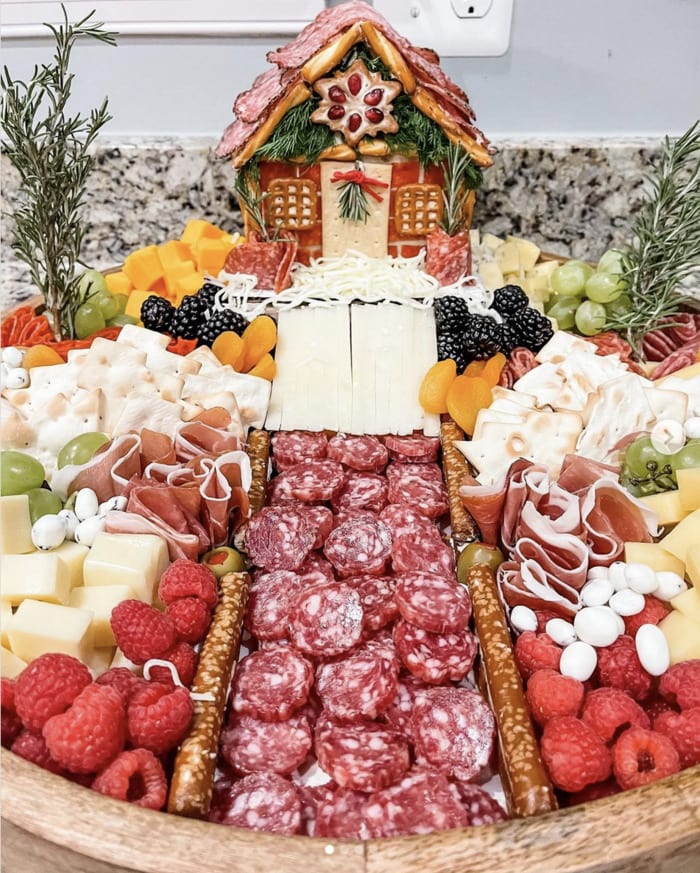 3. Olive Christmas Tree Charcuterie Chalet
Creativity skyrockets to the next level with this house and olive-garnished Christmas tree. The only problem is that it might actually be too pretty to eat. Fair warning: if you don't, the smell won't be pretty.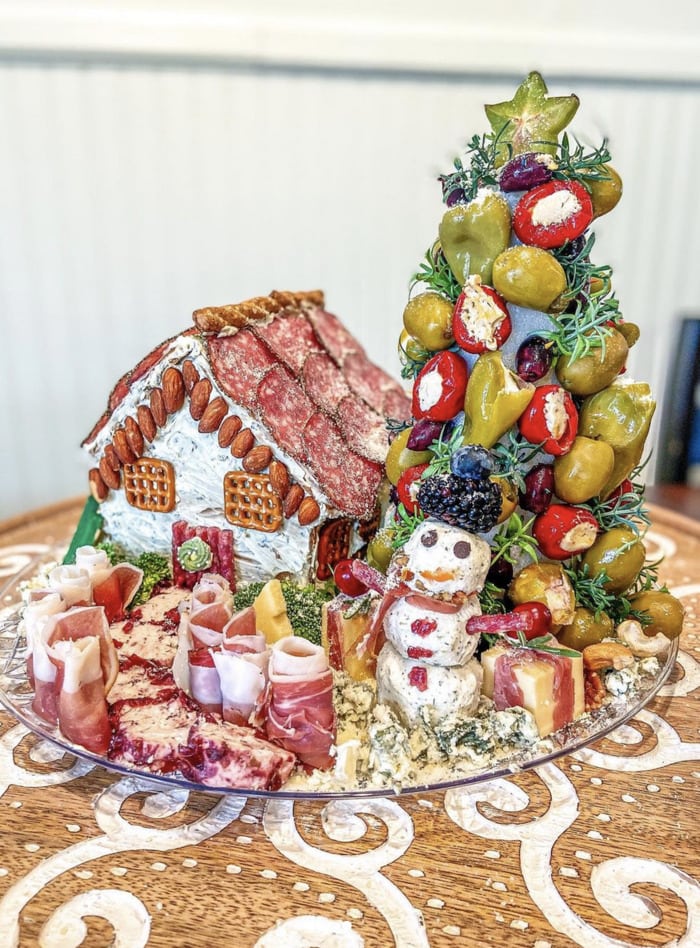 4. Edible Architecture DIY Kit
Don't have time between all the holiday shopping and last-minute preparations to scrounge up the ingredients for a charcuterie chalet? The people at Edible Architecture sell ready-made kits. All you have to do is bring your creativity to the table. We hear that's available for same day shipping off Amazon.
Available at Edible Architecture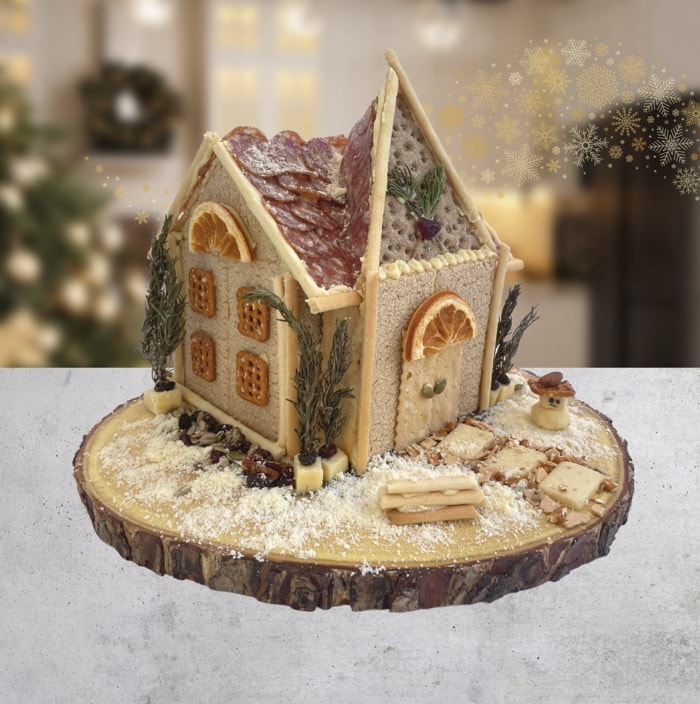 5. Prosciutto Siding Chalet
Prosciutto bricks and mozzarella pearl snowballs bring this charcuterie house to life. Which is perfect, because we bet Frosty is famished every time he's born.
6. Charcuterie Log Cabin
Use bread sticks to achieve this log cabin look. Hopefully no one in your crew has braces.
7. Vegan Charcuterie Chalet
Vegans can enjoy this trend too by using meat and cheese substitutes. What else can we make gingerbread houses with? We'll get back to you once we try using liquor.
8. Snow-Covered Chalet
This charcuterie designer added a red bell pepper-sled and Pepita-seed tree as fun, creative decorations. Not that it's a competition or anything, but if it was, we've found a real winner. Rudolph, you've had your time to shine already.
9. Pretzel Hut
If you're the person who ends up throwing your gingerbread on the ground in frustration after it detaches from the icing for the fifth time, this version of a charcuterie chalet will be way less infuriating to make. Simply stack pretzels like Lincoln Logs to create a sturdy base for all the cheese and meats. Or just ask your sister to do it for you.
10. Classic Charcuterie Chalet
We've learned through this experiment that it's important to have fresh rosemary on hand to take your chalet to the next level. The greenery brings it all together. Although, we'll still be making a beeline for the cheddar cheese door.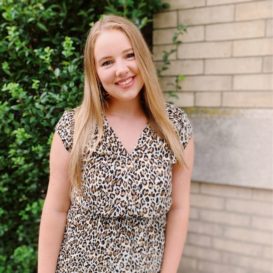 Latest posts by Laura Davis
(see all)