The Trader Joe's holiday items for 2022 are starting to roll out, and our stomachs are growing just thinking about them. And obviously that has everything to do with the Syrah Soaked Toscano Cheese Spread that's calling our name, and nothing to do with the fact that we haven't eaten lunch yet.
Whether you want to deliver a bangin' charcuterie board to your in-laws' house or make a holiday meal that your kids will actually eat (sweet potatoes with maple syrup are a winner, we promise), Trader Joe's has what you need.
And with their affordable prices, you'll still have money left over after grocery shopping so you can buy yourself a Christmas gift! What? We're leaning big into self care this year.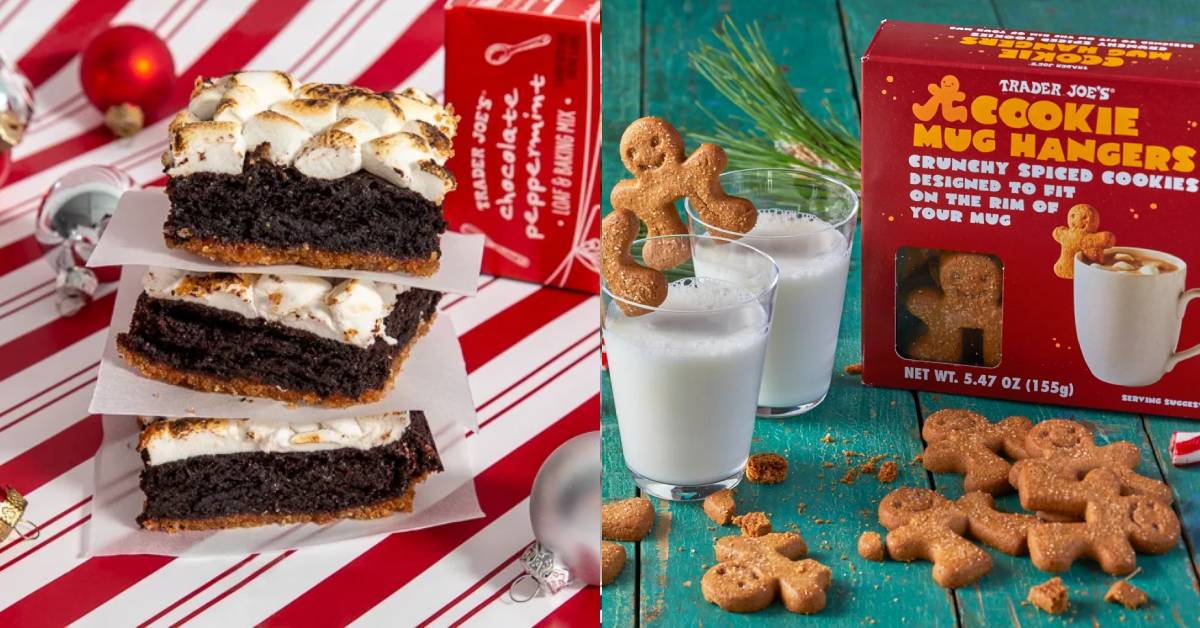 The 21 Best Trader Joe's Holiday Items for 2022
1. Sparkling Cranberry Ginger Beer
Sure, you might need an extra strong cocktail to deal with Uncle Bob's political rant during the holiday meal. But if you want a break from the hard stuff, Trader Joe's Sparkling Cranberry Ginger Beer is tangy and flavorful, giving you all the bubbles without any of the bite.
Available at Trader Joe's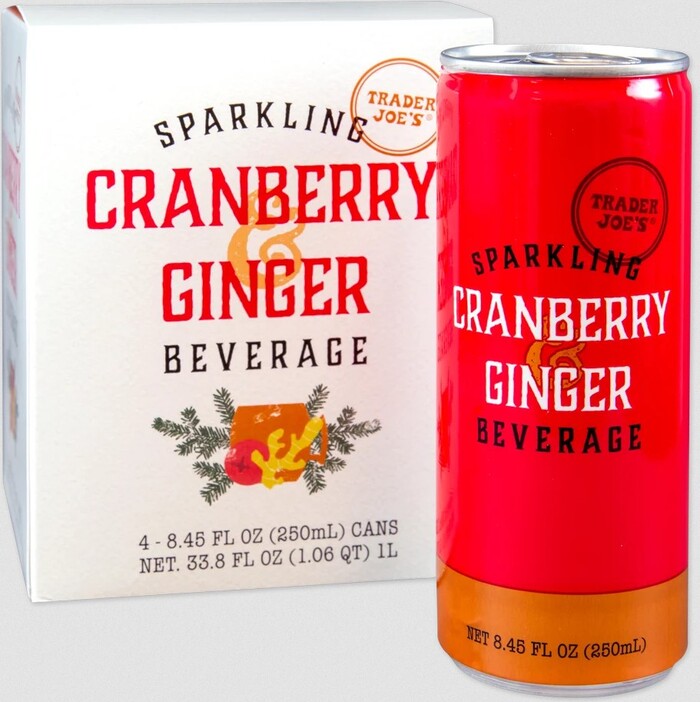 2. Butternut Squash Mac and Cheese
Trader Joe's freezer section is a treasure trove of delight. It has everything we lazy people could possibly want to eat, including Butternut Squash Mac and Cheese. Now if only this treasure trove has some actual gold, then we'd really be set.
Available at Trader Joe's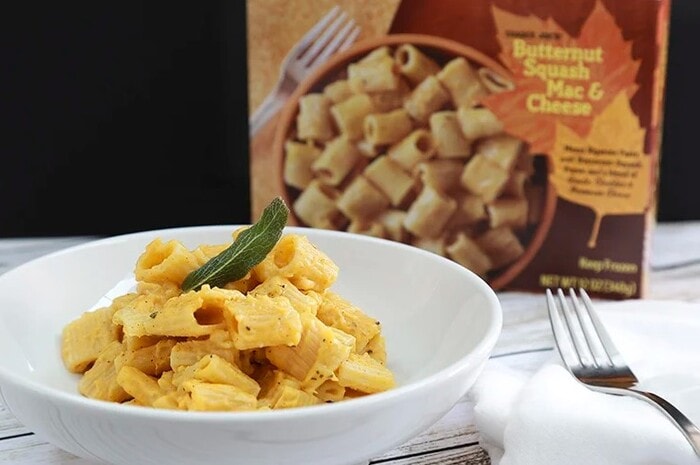 3. Peppermint Pretzel Slims
This pretzel creation is sweet, salty, and has the taste of the holidays all in one bite! No one can deny that the best way to use up candy canes is to crush them up and add them to something else. Yes, this is the hill we will die on.
Available on Amazon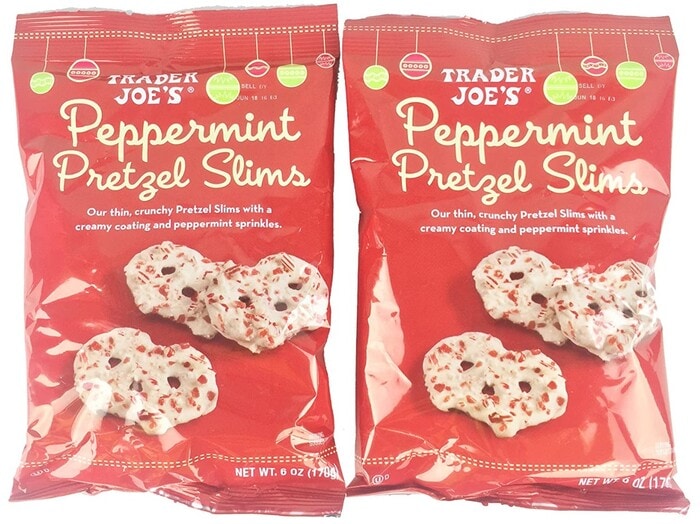 4. Syrah Soaked Toscano Cheese Spread and Dip
What's better than wine and cheese? Wine in cheese. This nutty cheese spread that's infused with jammy Syrah wine will take your charcuterie board to the next level. Or make your midnight snack runs to the fridge a whole lot more enjoyable.
Available at Trader Joe's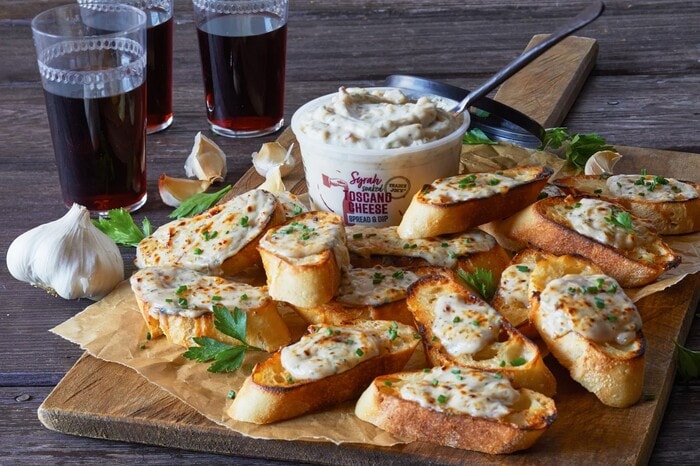 5. Apple Crumble Pie
The TJ's Apple Crumble Pie is basically apple crisp in pie form. We like to call it appleception. Pair it with a glass of cider and the trifecta is complete. You can thank us later.
Available at Trader Joe's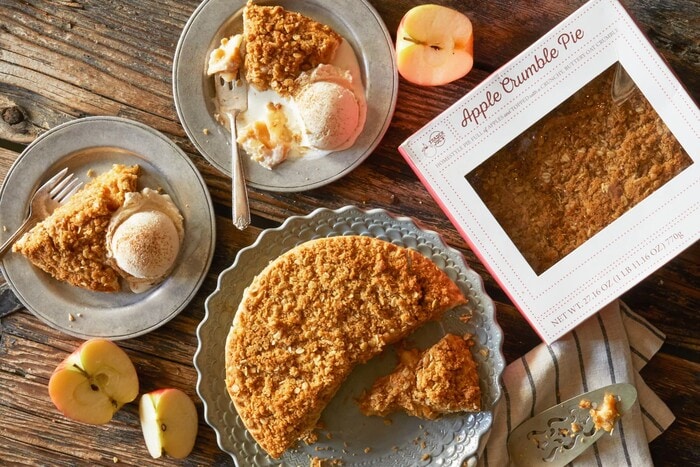 6. Candy Cane Dark Chocolate Joe-Joe's
If Trader Joe's ever gets rid of these candy cane cookies during the holidays, there's a good chance the ghosts of Christmas past, present, and future will come after them.
But for now, we'll be stocking up on these cookies now so we have enough to last until next holiday season. Okay fine, Marley, we'll share!
Available at Trader Joe's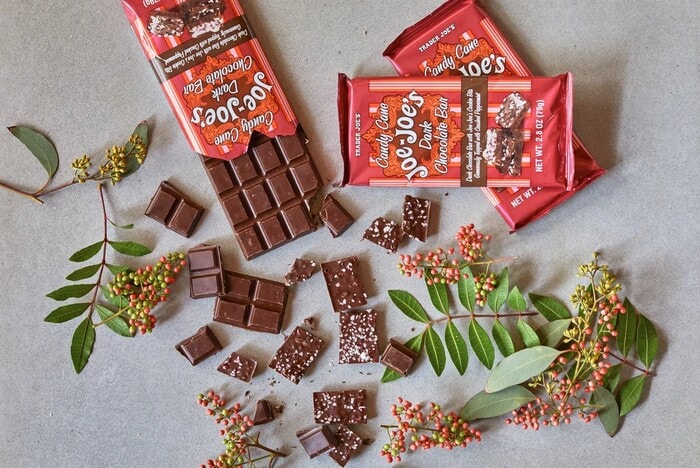 7. Everything But The Leftovers Seasoning Blend
Trader Joe's really knows what it's doing with the "Everything But The" seasonings, so we trust in this Everything But The Leftovers blend. We imagine it's like putting your whole holiday meal into a sprinkle-able powder for your Boxing Day bagel. Patent pending.
Available on Amazon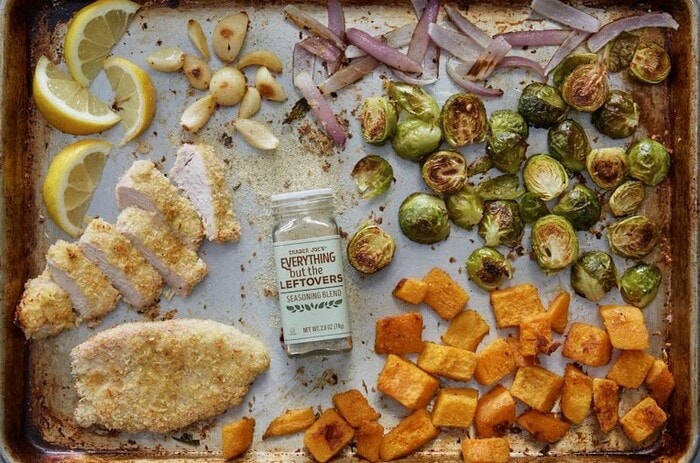 8. Eggnog Liqueur
Time to bust out Trader Joe's Eggnog Liqueur. Drink it on the rocks, add it into your coffee, or really level up and turn it into a milkshake. Just make sure that last one doesn't end up at the kids table.
Available at Trader Joe's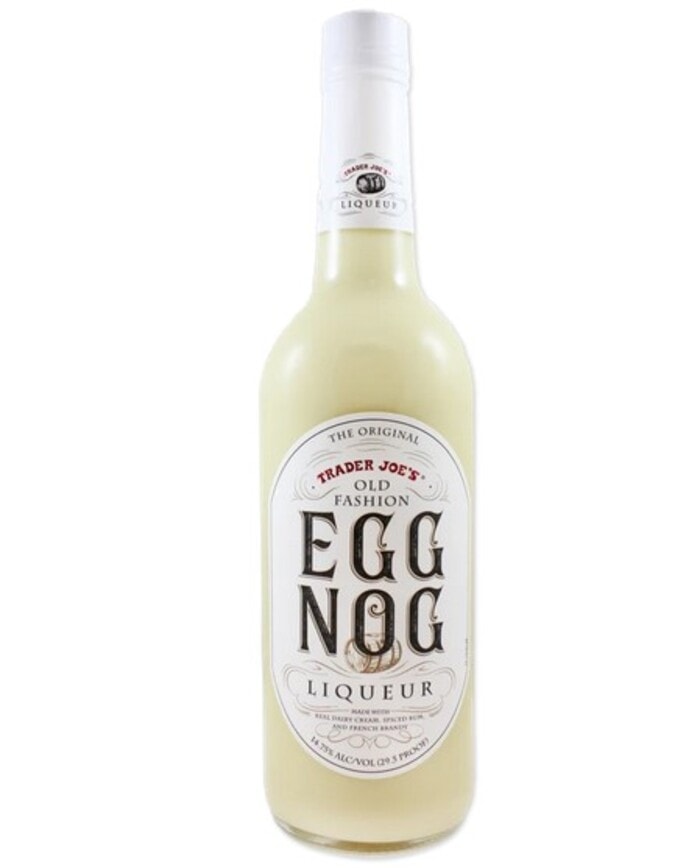 9. Fresh Cranberry Orange Relish
If true cranberry sauce is for Thanksgiving, then an orange-cranberry combo is the fancier cousin that's perfect for any of the winter holidays. It's both sweet and tart, but it's way classier than sprinkling Sour Patch Kids on your Christmas ham. Although, that was surprisingly tasty!
Available at Trader Joe's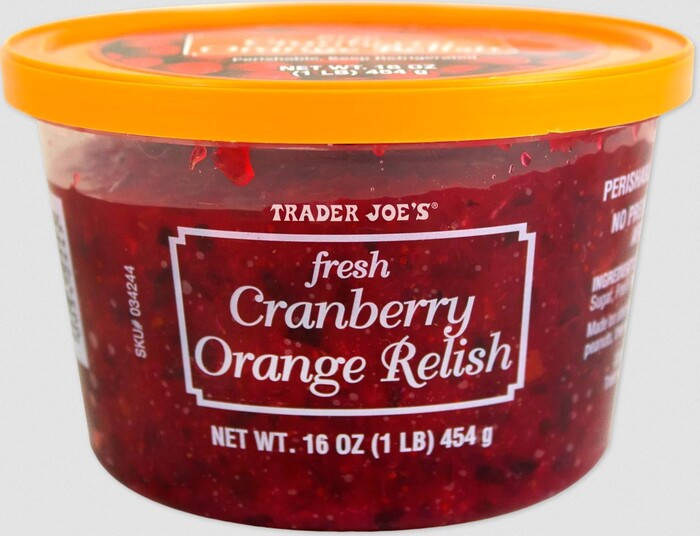 10. Glazed Maple Donuts
We fully support eating holiday-centric foods for every meal during the holidays. That means you have our permission to enjoy these Glazed Maple Donuts for every breakfast during the winter months. Or lunch. Or dinner. Hey, 'tis the season, right?
Available at Trader Joe's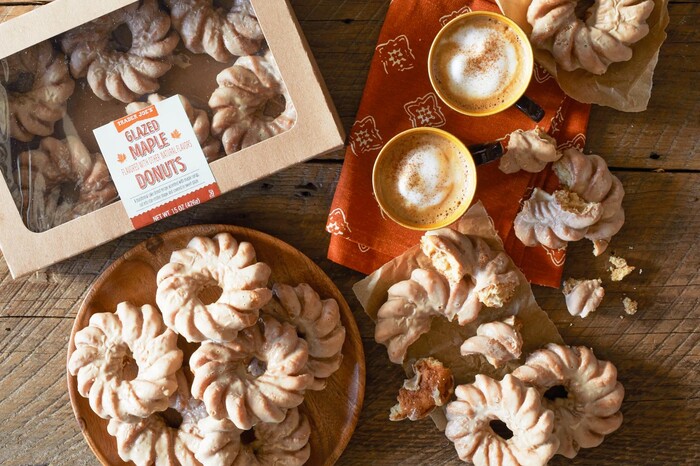 11. Brined Bone-In Half Turkey Breast Fully Cooked
It doesn't get a whole lot easier than this fully cooked turkey breast. It's already ready to go, so all you have to do is throw it in the oven an hour before mealtime. And then throw the packaging away before your DIY-crazy neighbor comes over. Oh, hey, Ina.
Available at Trader Joe's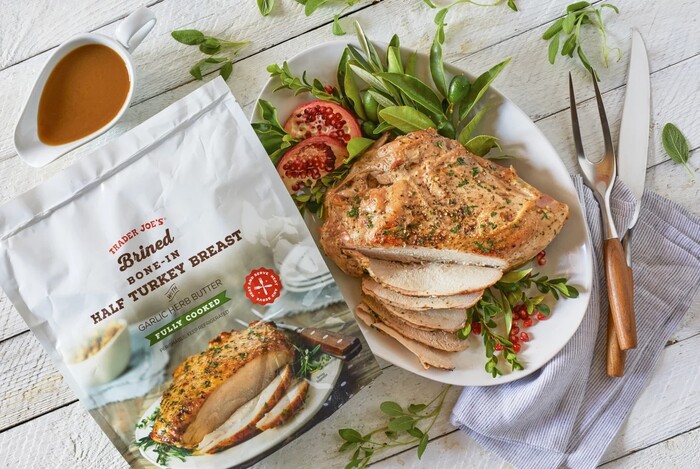 12. Mini Dark Chocolate Mint Stars
If you have a chocolate-lover in your life, you can drop these candies in their stockings for Christmas morning. If you're like us, you can buy a few boxes to munch on while you wrap gifts and listen to Queen of Christmas Mariah Carey hit all the high notes.
Available at Trader Joe's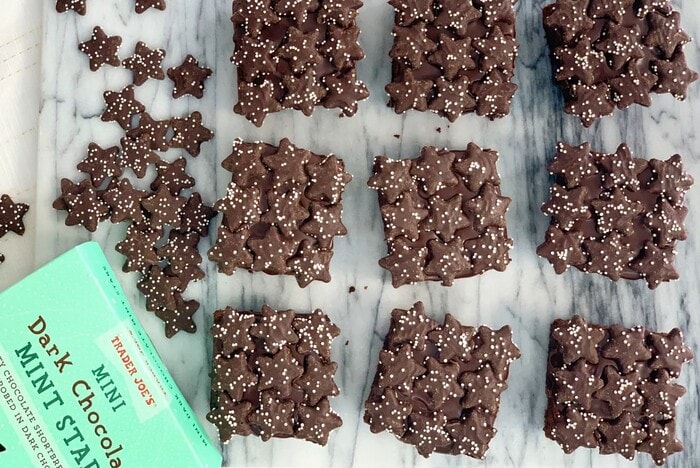 13. Salted Caramel Hot Cocoa
This hot cocoa is coming back for the winter months, and you're probably going to want to drink a mug of it every day. Brew up a cup, snuggle on the couch under some blankets, and argue with your dog about which Christmas movie to watch first. Santa Paws again? Really?
Available at Trader Joe's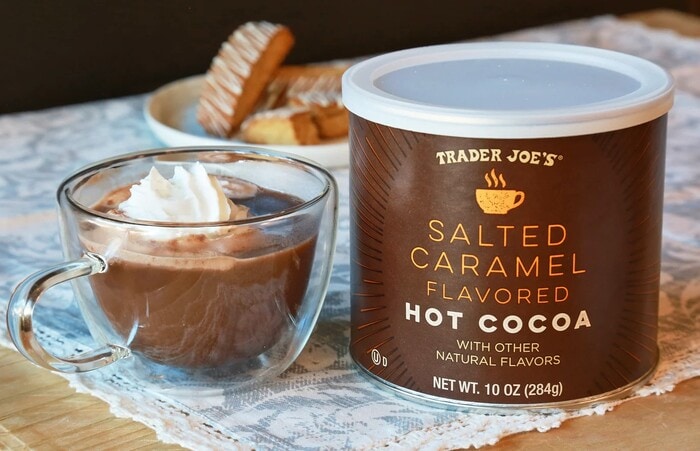 14. Gingerbread Coffee
Are we still bitter that Starbucks ditched the Gingerbread Latte? You bet your buns we are. Fortunately Joe hasn't let us down yet and is bringing back its own version this season.
You can make your own gingerbread latte at home with this recipe or with Trader Joe's coffee and whatever milk won't make your tummy hurt.
Available on Amazon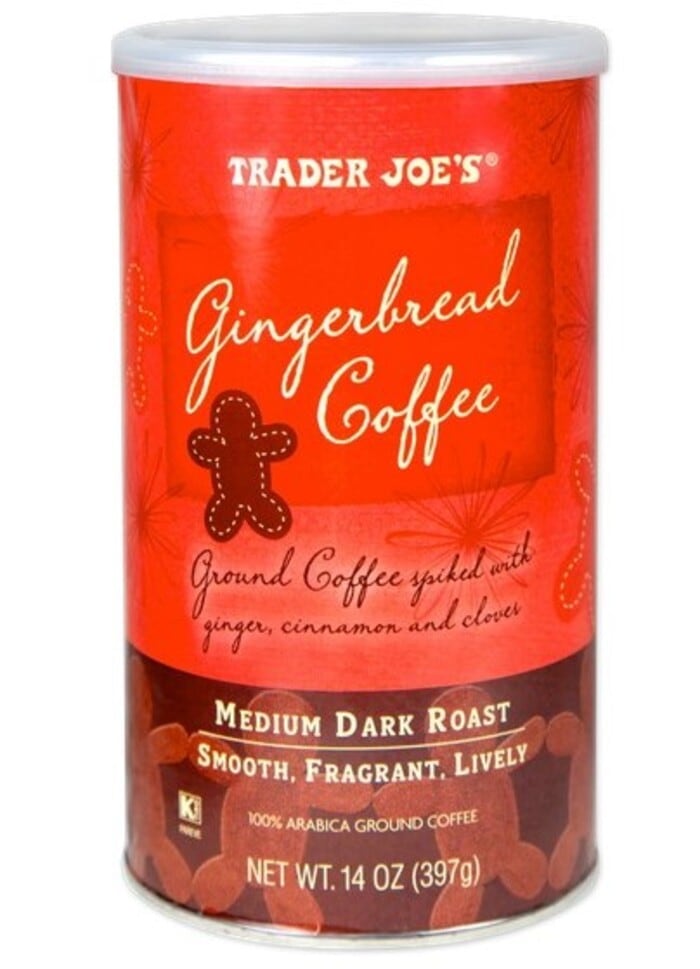 15. Cookie Mug Hangers
These little gingerbread men cookie hangers are so cute that we almost don't want to eat them. Obviously we will, because they aren't actually real. Just don't bring the existential vegan group into this conversation.
Available on Amazon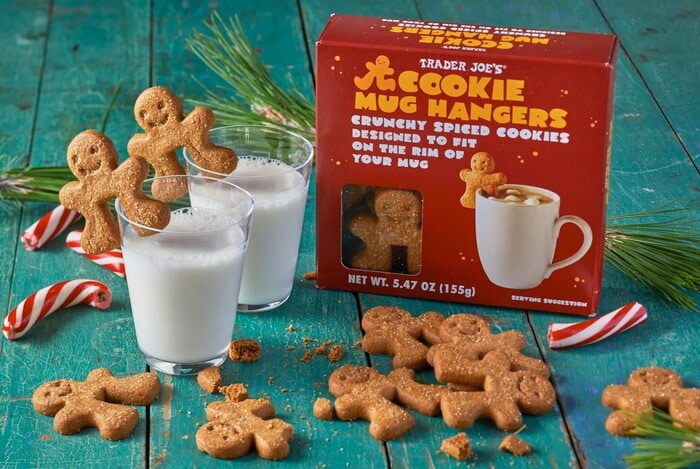 16. Cornbread Stuffing
Trader Joe's Cornbread Stuffing puts a sweet twist on the classic stuffing. If you're also a carb-lover, you could also serve this alongside classic stuffing for a double bread feature. Oh oh and don't forget the dinner rolls! Shoot, now where do we put the green beans.
Available at Trader Joe's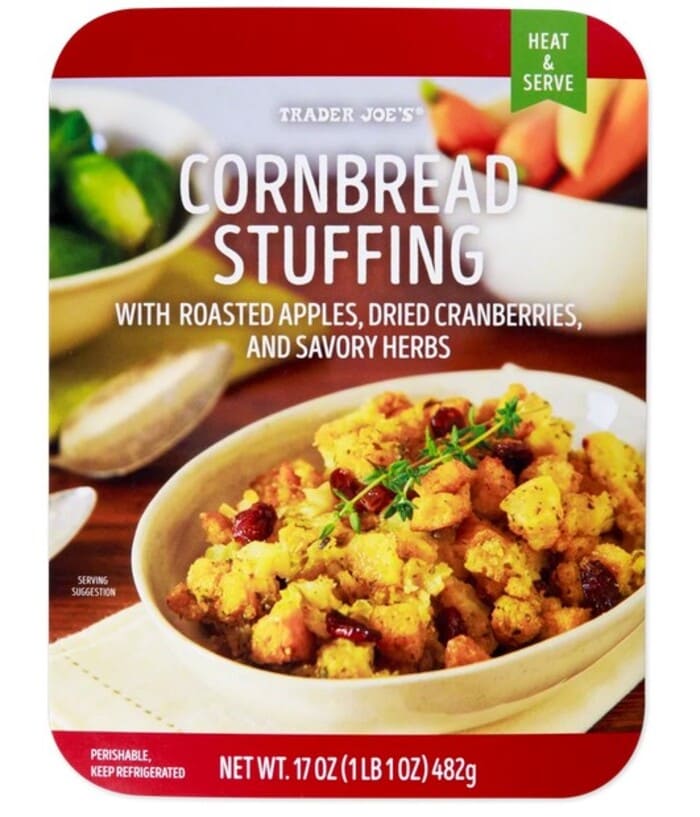 17. Chocolate Peppermint Loaf and Baking Mix
We love a versatile king! This mix can make cookies, a cakey-bread loaf, a bready-cake loaf, and whatever else you want to mold it into. After all, we've never gone wrong with mixing chocolate and peppermint. Unless it's in toothpaste form. That one was weird.
Available at Trader Joe's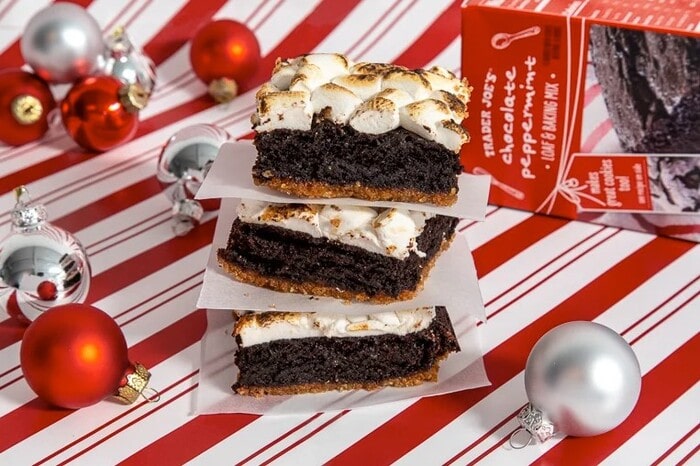 18. Mini Chocolate Mousse Presents
We wish every single present under our Christmas tree this year was just like these Mini Chocolate Mousse Presents — edible and decadent. The only other acceptable gift would be Harry Styles. But he'd have to be holding a pack of these Mini Chocolate Mousse Presents.
Available at Trader Joe's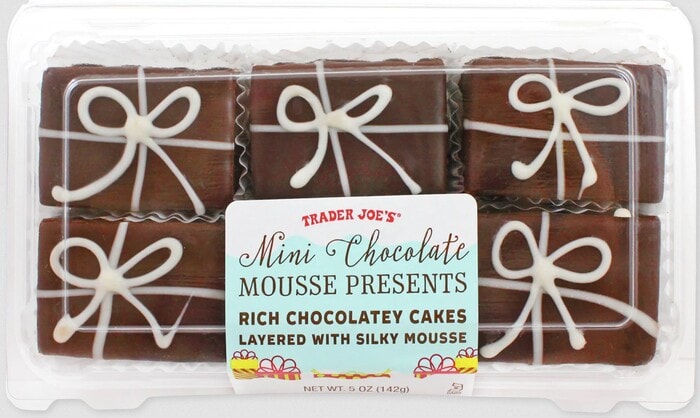 19. White Stilton with Cranberries
Stilton is a strong cheese, so it's not for the faint of heart. And adding in cranberries doesn't really tame how strong this cheese is, but hey, it makes it festive! This is another great addition to your charcuterie board. Or a stocking stuffer for someone you don't really like that much.
Available at Trader Joe's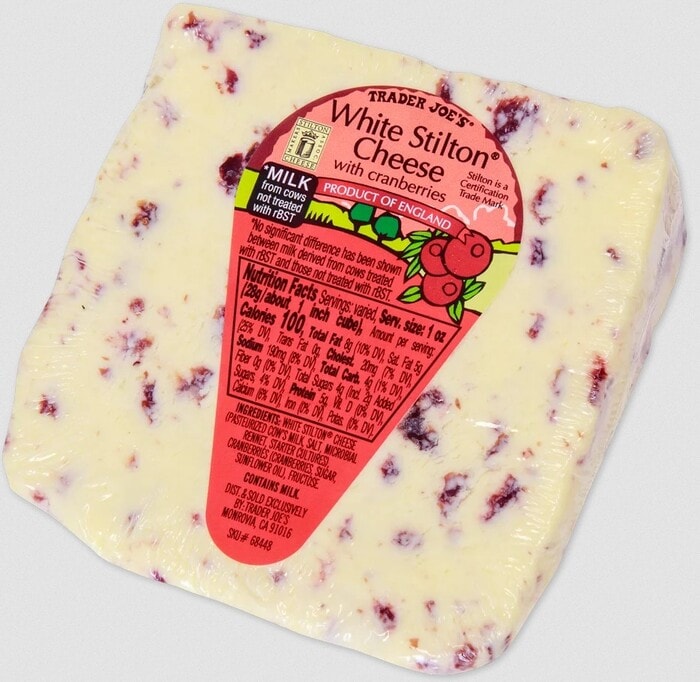 20. Mashed Potatoes
Listen, no holiday meal is complete without mashed potatoes. No, really. It's a holiday rule. Save yourself time mashing with a frozen bag of the already-done stuff. Santa works hard, but the Trader Joe's elves work harder.
Available at Trader Joe's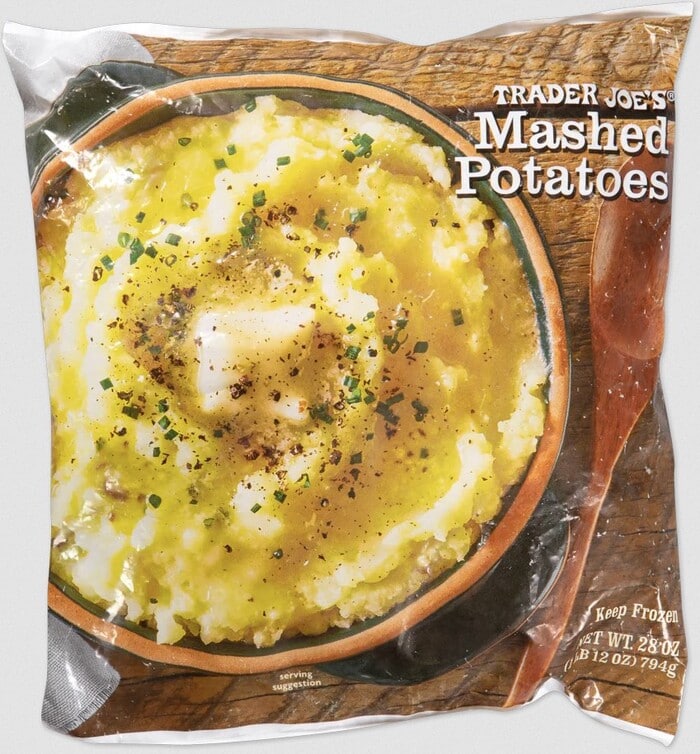 21. Vegan Gingerbread Loaf
Being vegan doesn't have to mean missing out on any of your favorite holiday foods. Trader Joe's has this ready-made vegan gingerbread that you could top with a coconut whipped cream. Literally no one would know it was vegan. Unless you tell them. Which you won't, right?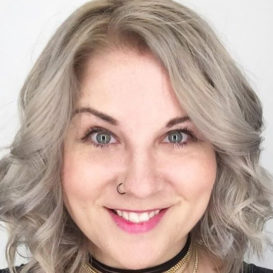 Latest posts by Hedy Phillips
(see all)