It's almost October, which means we're finally to the part of the year where people can't judge us for all the Halloween decorations we've had up all summer.
It also means that we only have a month to watch Hocus Pocus as many times as humanly possible. The only way to make those marathons even better? With a Hocus Pocus charcuterie board.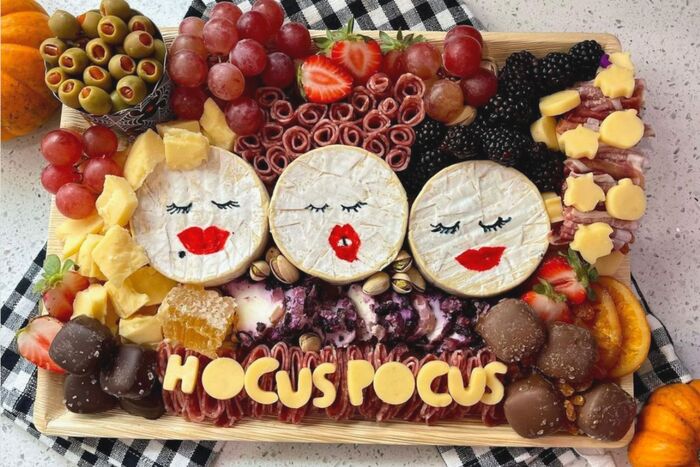 Adding fuel to the fire is the fact that Hocus Pocus 2, the much-anticipated sequel starring much of the original cast, comes out on Disney+ on September 30. So if there was ever a time to brush up on your cheese plating skills, it's now.
We found the most creative, spooky, and cool Hocus Pocus charcuterie for you to chomp on as you watch the Sanderson sisters run amuk all Halloween season. And if all else fails, there's no shame in eating cheese straight from the package.
13 Hocus Pocus Charcuterie Boards
1. Hocus Pocus 2 Dessert Board
To celebrate the release of the new movie, this charcuterie board is made up of sweets instead of the typical cheese and meats. The sugar high will carry you higher than Mary's vacuum. But hopefully not as high as Icarus.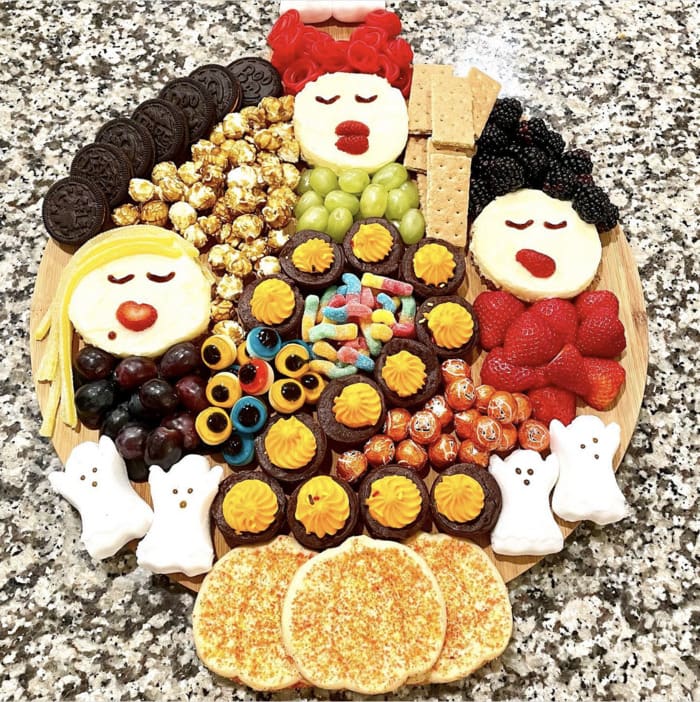 2. Hocus Pocus Charcuterie Board
Why, Sarah, you smell quite ripe tonight. You know they've invented deodorant, right?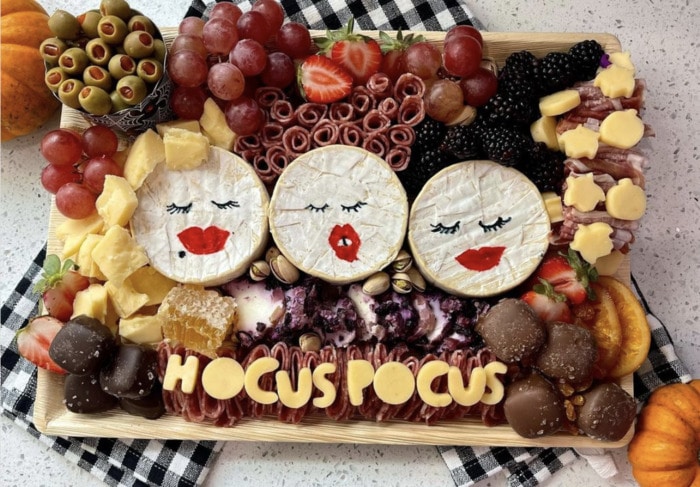 3. Olive Eye Charcuterie Board
This Hocus Pocus charcuterie board is in reference to a cut scene from Hocus Pocus 2 where the sisters get their lips filled. Kylie Jenner's influence spans generations.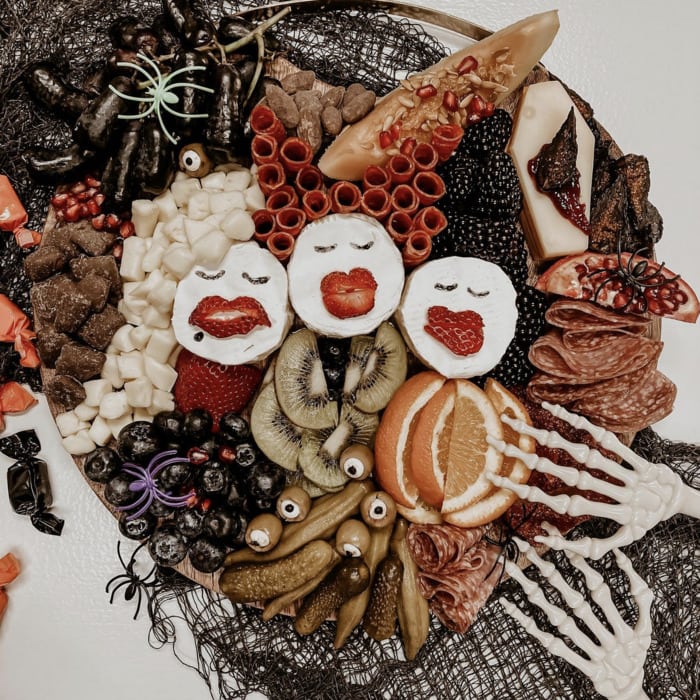 4. Haunted Graveyard Charcuterie Board
Pull out your Funko Pop! collection for a creative spin on a Hocus Pocus charcuterie board. This is a great option if you're not fond of cheese, which is a sentence we never thought we'd say.
5. Spooky Charcuterie Platter
We're batty for this Hocus Pocus board featuring the Book, graves, and olives with edible eyeballs. Bruce Wayne who?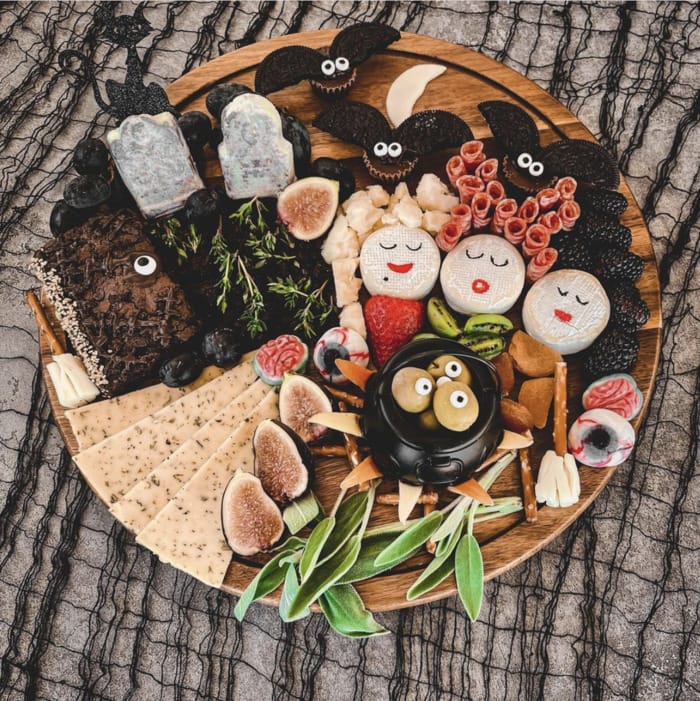 6. Hocus Pocus Charcuterie Board
This is the part of the movie before the gals wake up. When all was right in the world, and the only candles lit were the ones we bought from Bath and Body Works.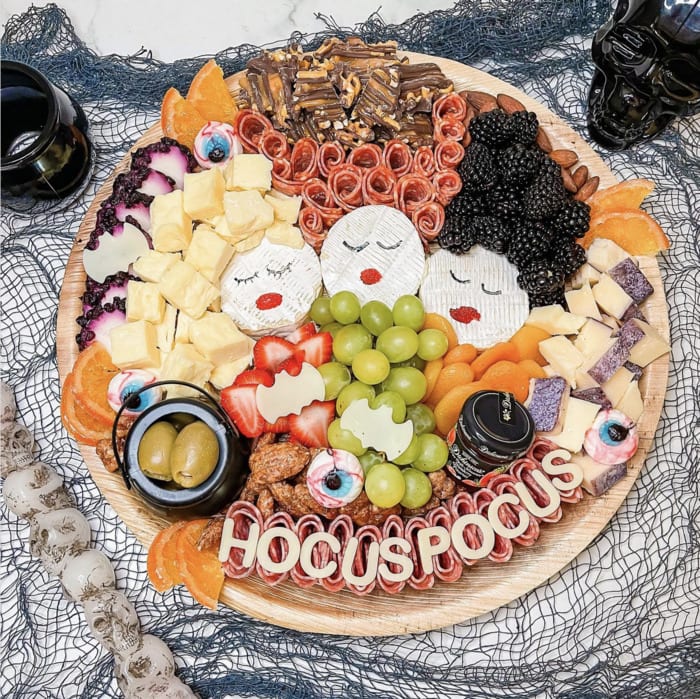 7. Witch Charcuterie Platter
Since low-rise jeans are back in (according to Gen Z), can we bring back witch shoes too? You can keep your clogs.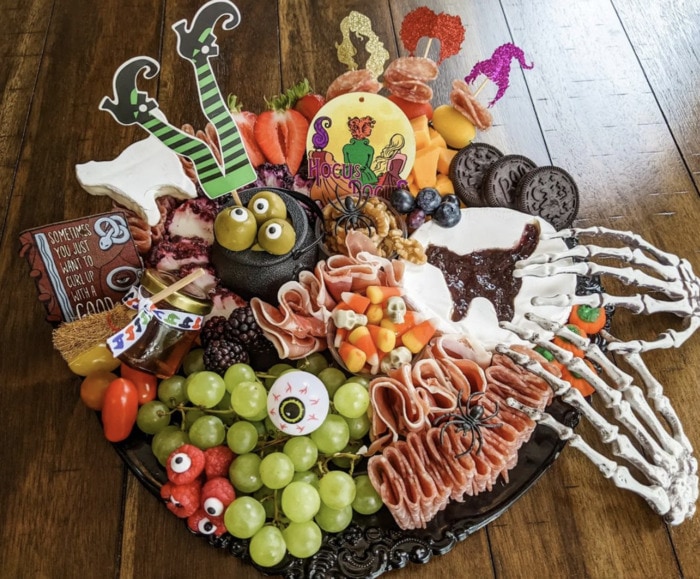 8. Just a Bunch of Hocus Pocus Charcuterie Board
Don't let any cats near this board. More for us!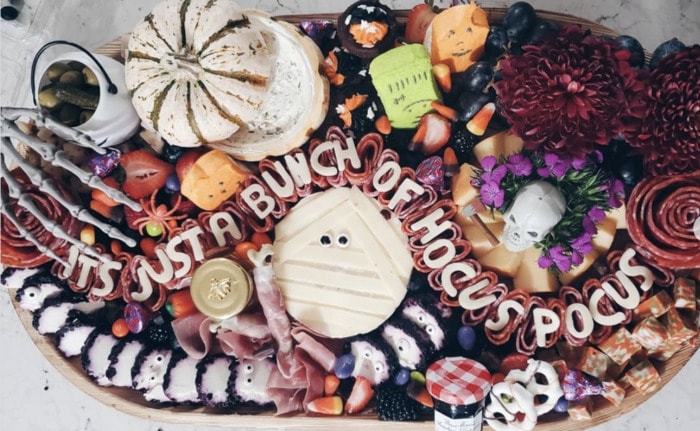 9. Hocus Pocus Snack Plate
We hope you brought some extra Oreos for yourself.
10. Sanderson Sisters Hocus Pocus Charcuterie Board
First they're sour. Then they're sweet. Then we're gassy.
11. I Put a Spell On You Board
It's not a "cheese addiction." It's brain food for potions class.
12. The Boooook Board
The real love story in Hocus Pocus is the one between Winnie and her book. It's almost as touching as the one between us and TikTok.
13. Sanderson Sisters Brie Board
If our hair was made of cheddar, we'd be thrilled. As would our Lactaid provider.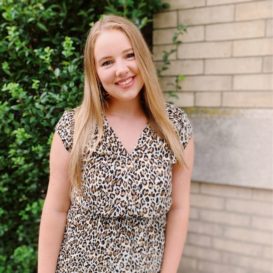 Latest posts by Laura Davis
(see all)