TikTok is good for a few things: like hearing all the first-hand tea and learning about the hot new trends. When the trends involve dancing, you can count us out, but when they involve food? We're on it like butter on toast. Or in this case, butter boards on chunks of sourdough.
Instead of arranging expensive cheeses and meats in a charcuterie board this fall, allow us to introduce you to butter boards.
TikTok influencer Justine Doiron introduced this new trend to the world in her now-viral TikTok. And now, these innovative snack platters are elevating the way we view bread and butter. And it's way tastier than putting it on the roof again.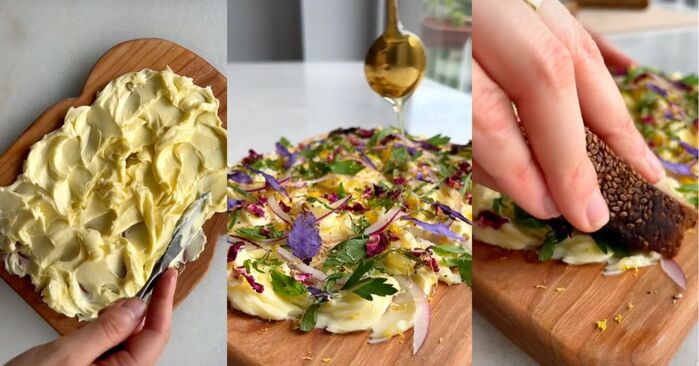 What is a Butter Board?
Butter boards are exactly what they sound like. They're cutting boards, coated in a layer of softened butter, topped with a variety of ingredients like lemon zest, garlic, flaky salt, and hot honey. Think fancy restaurant butter, but in the comfort of your own home. We'll still take a 20% tip, though.
While Justine Doiron popularized butter boards, we also have to give credit where it's due, and mention that the concept was originated with Oregon-based restaurateur Joshua McFadden.
The boards are creative way to serve up bread and butter at a shindig without people thinking you're just cheap or forgot to plan ahead.
And a great way to eat a lot of butter. (Now is a good time for our doctor to look away.)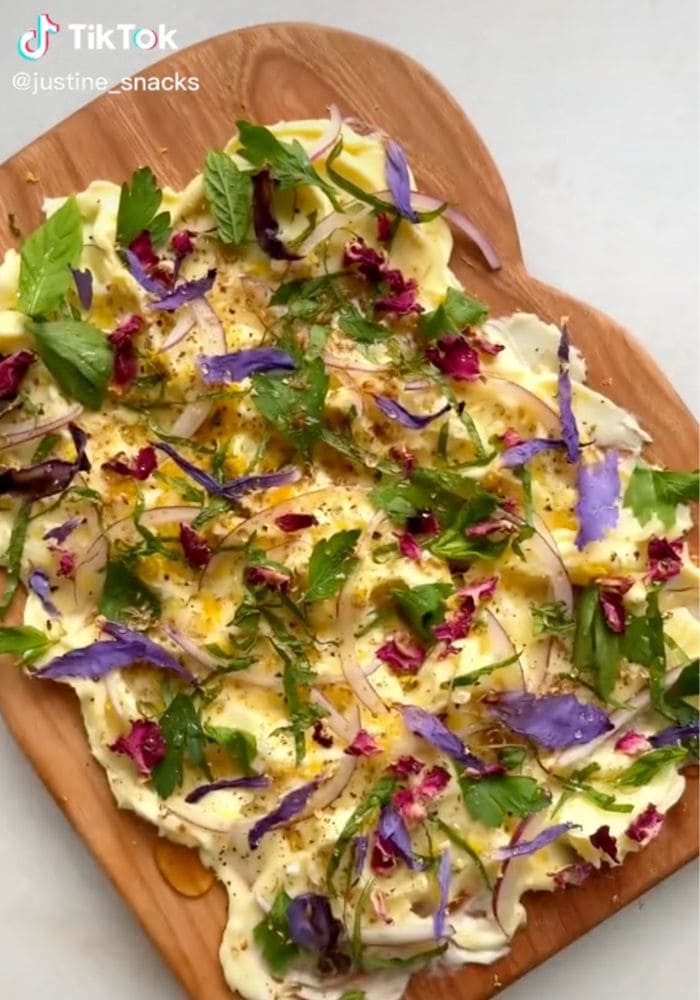 How to Make a Butter Board
1. Choose a Great Butter
The most important factor is, of course, the type of butter you choose. Now is the time to spring for the fancy European butter. Not the I Can't Believe This is Actually Margarine variety.
Opt for either salted or unsalted butter, but if you're planning to add flaky salt as a topping, we recommend you go with the latter. Unsalted butter is also a bit creamier.
2. Let the Butter Soften
The butter has to be soft, not melted, so this does require a moderate amount of pre-planning. Let your butter sit out at room temperature so it's just the right consistency for this recipe. As long as you don't live in Palm Springs.
Just like with charcuterie, the rest of the toppings and ingredients are totally up to you. Within reason. Leave that pink sauce out of this.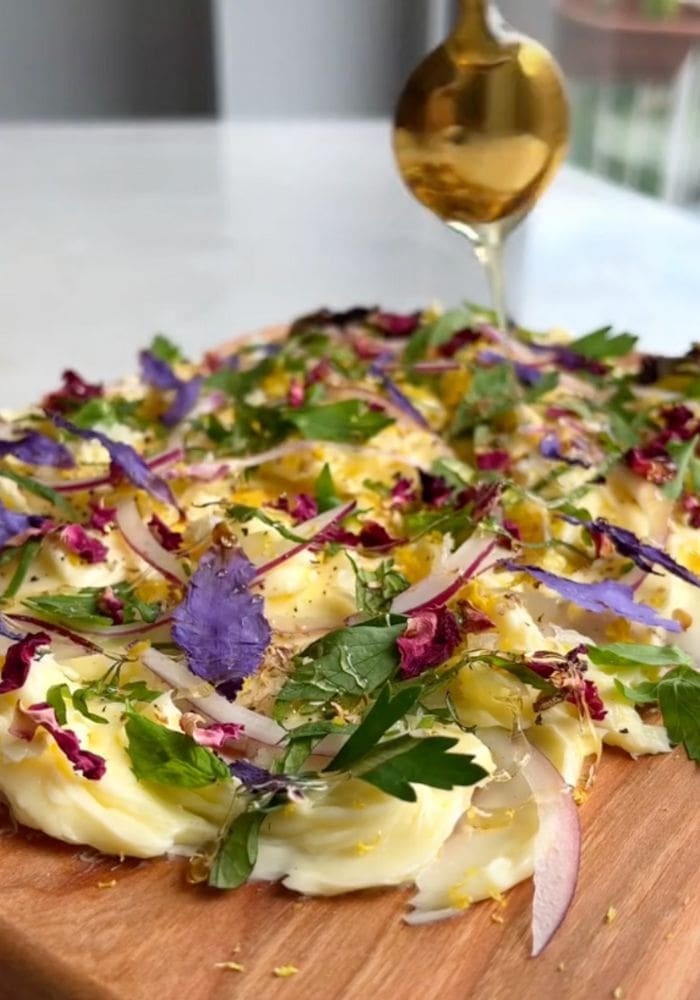 3. Choose Ingredients for Your Butter Board
Here are some ingredients you might want to try:
Lemon zest
Thinly-sliced red onions or shallots
Flaky salt
Herbs and spices, like rosemary, thyme, or oregano
Edible flowers
Honey (try hot honey for some extra kick)
Olive oil
Salt and pepper
Garlic
Basil
Fig jam
Cherry Tomatoes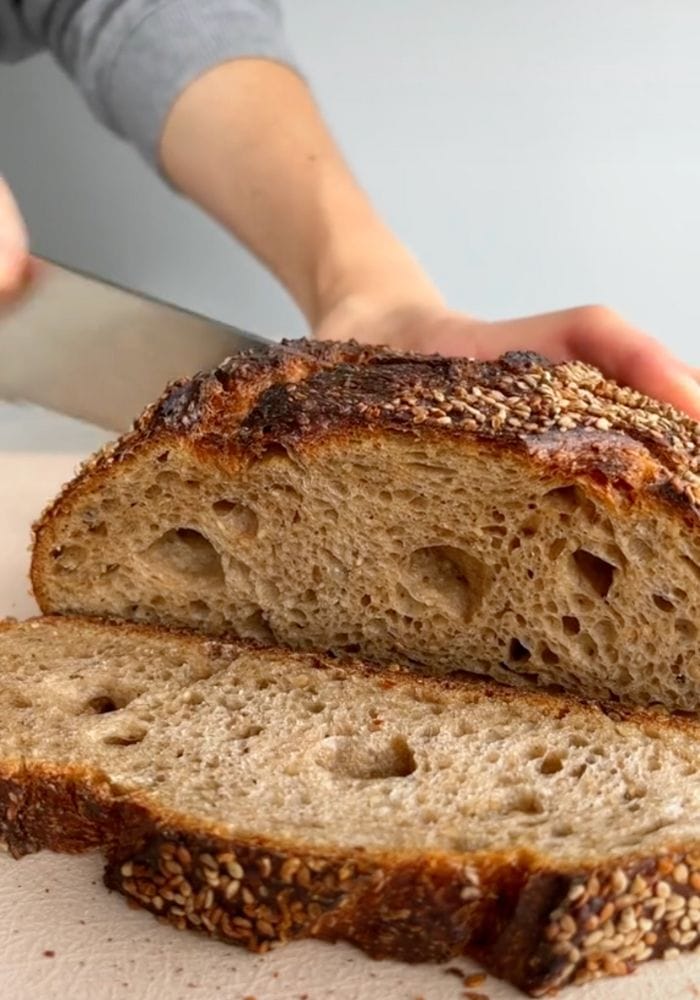 4. Assemble the Butter Board
The last step is assembly, which should be super easy, but you can always turn to TikTok for some visual aids if that's your jam. Which also works as an ingredient.
Spread the butter out on a clean cutting board using round, circular motions. Basically, make it look swirly and aesthetic. Like you're decorating a cake.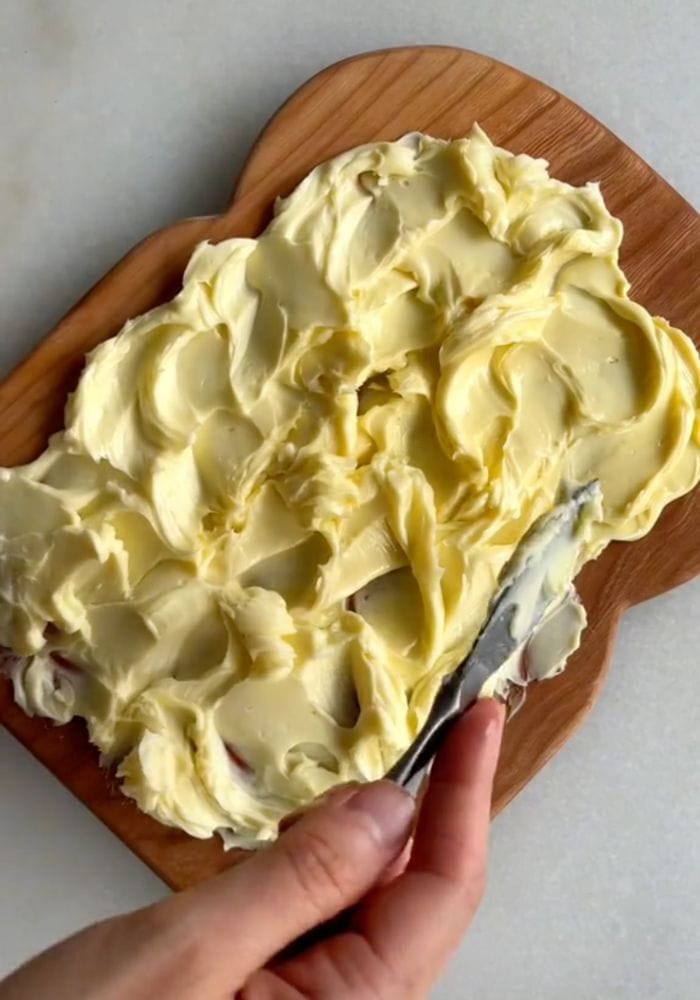 Next, top the butter with the other ingredients. Make sure the toppings are evenly distributed throughout the board.
Finally, warm up some crusty bread to eat the butter with. We recommend sourdough, but whatever you have in the pantry will do. Except for those stale Triscuits. Throw those out.
Then, dip your bread in the butter and repeat!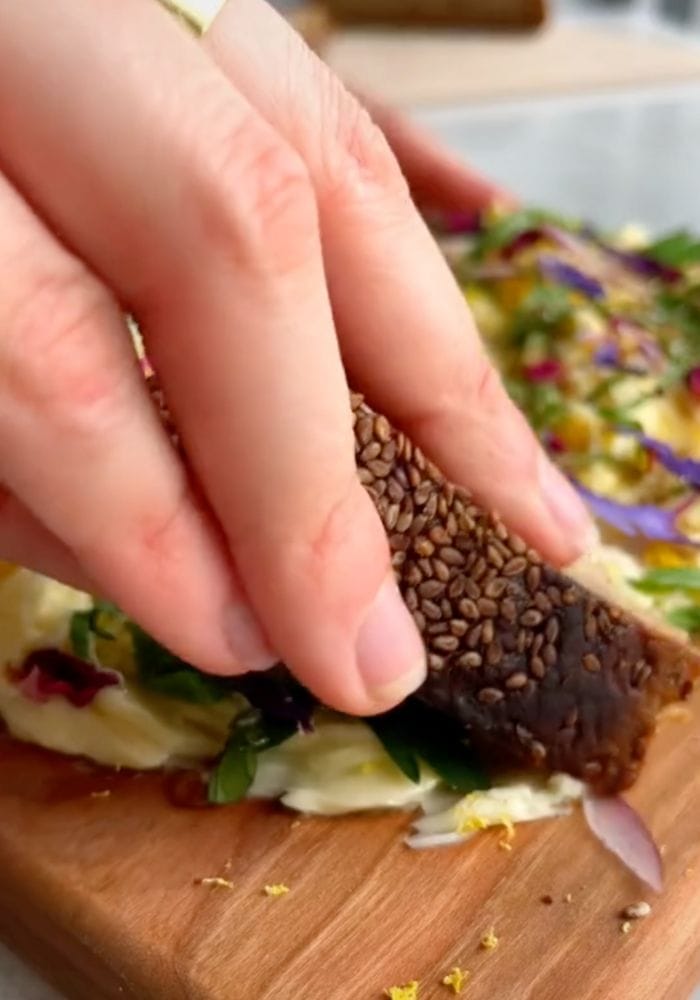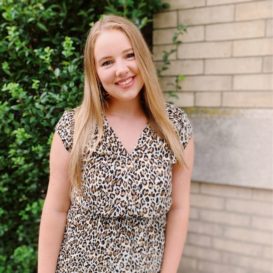 Latest posts by Laura Davis
(see all)