The new "healthy Coke" trend is the latest in a long line of popular TikTok recipes. It all started when TikTok user Amanda Jones posted and raved about it saying her Pilates instructor drinks it every day.
So, of course, everyone else had to try it. And TBH, this is not exactly the peer pressure we envisioned when we were younger.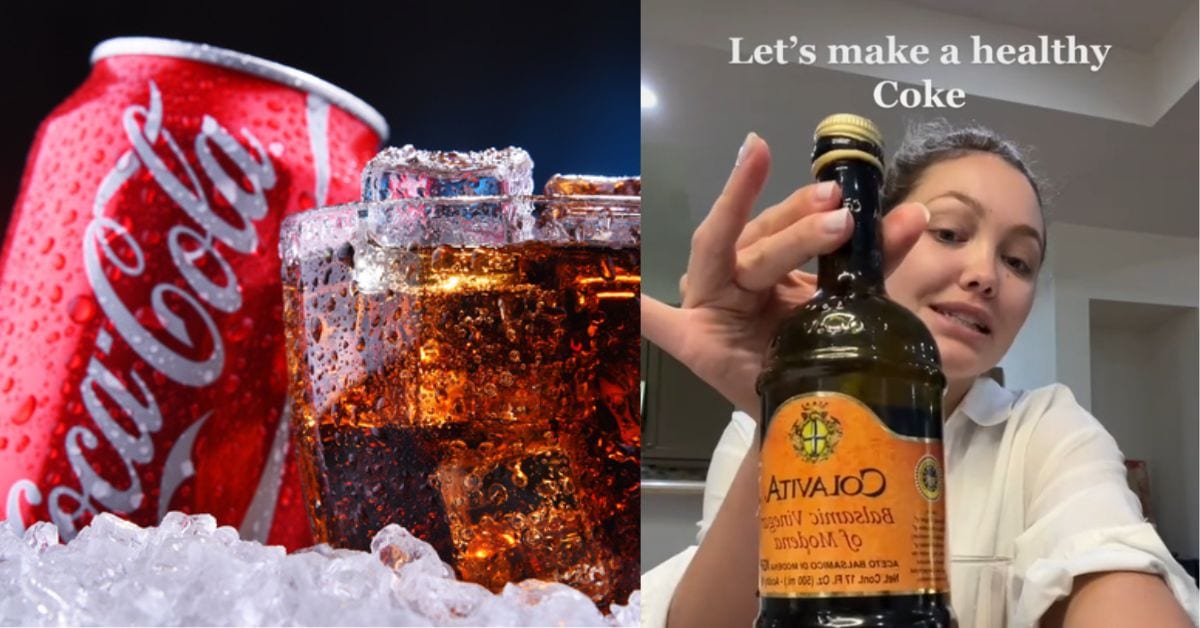 What Is Healthy Coke?
Some TikTokers are claiming this hot new drink – which combines balsamic vinegar and sparkling water (or seltzer) – tastes just like a Coke.
So why not just drink a Coke then? Well, this alternative option is healthy which – news flash – Coke is not. It's 140 calories per can, which is fine, but it's also got 39 grams of sugar.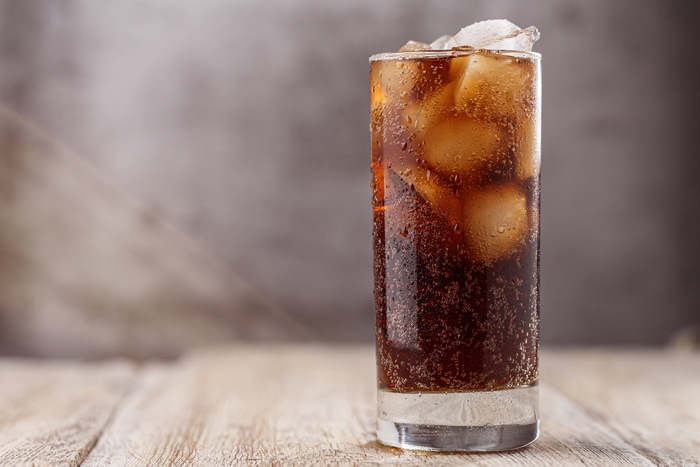 You first start by adding a "splash" of balsamic vinegar to a glass with ice. Then you add any sparkling drink until the glass is full. According to the original video, this can be any flavor, any brand. She used the guava LaCroix flavor.
Stir and drink. That's it. About as easy as just simply cracking open a can of Coke. Warning though in case you haven't bought balsamic vinegar in a while… it's not necessarily healthy for the wallet.
What Does Healthy Coke Taste Like?
The drink has understandably garnered mixed reactions on TikTok, and beyond.
The Food Network's Giada De Laurentiis claims "It's really good! And I didn't even use a flavored sparkling water." Meanwhile, Hoda Kotb and Jenna Bush Hager tried the drink on Today with Hoda & Jenna and had the complete opposite reaction.
Our opinion? It doesn't taste anything like Coke. And not to brag or anything, but we know the taste well.
In fact, it tastes exactly like what you think it would taste like – carbonated balsamic vinegar. Which make is taste closer to an Espresso Tonic than Coke.
We tested it with both guava LaCroix (what the original TikToker used) and just plain LaCroix. The plain LaCroix just tasted even more like vinegar while the guava slightly masked the vinegar flavor.
We have seen some opinions that balsamic vinegar glaze creates a better version. Unfortunately, we weren't able to find any for ourselves to try it out. We'll blame supply chain issues for that one.
Final Verdict
To be honest, we won't be spending our money or time on this for a healthy Coke alternative. Instead, we'll either have Coke, plain water, or sparkling water. We may, however, use it the next time we want some carbonated salad dressing.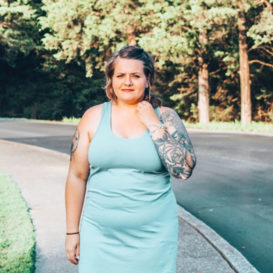 Latest posts by Ashley Hubbard
(see all)