Is anything cuter than mini pancake cereal? Follow these tips to make the recipe you've seen on TikTok. Then top them with butter and maple syrup and enjoy!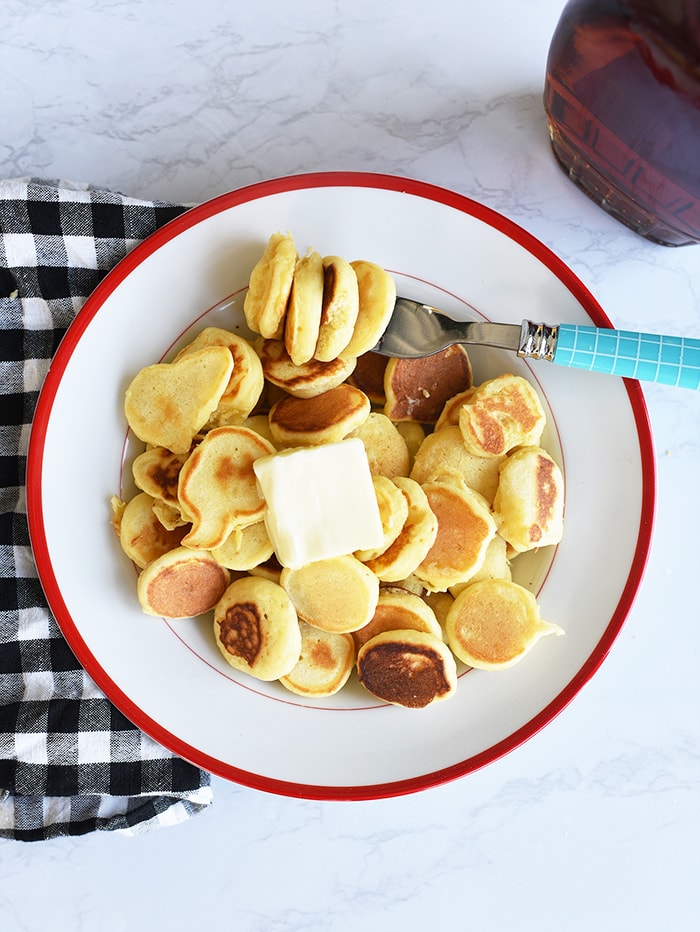 What Is Pancake Cereal?
It's exactly what it sound like! It's cereal made of little tiny pancakes! It's really easy to make, even if you're bad at flipping pancakes like us. They're sort of like poffertjes or Dutch mini pancakes, except they're even smaller and they don't need a special pan.
And, they're probably one of the cutest foods you'll ever eat, depending on how much time you spend in theme restaurants. Speaking of, we are going straight to a Rainforest Cafe as soon as we can go places.
This isn't the first time pancakes and cereal have tried to come together. In March, IHOP debuted cereal pancakes. They featured flapjacks topped with whipped cream, flavored syrup, and breakfast cereals like Cinnamon Toast Crunch, but for some reason went away in mid-April. Unlike these, which you can enjoy all year long.

How Do You Make Pancake Cereal?
To make pancake cereal, all you have to do is make your favorite pancake recipe, then pipe it out into very small circles on a hot pan. I adapted Cafe Delites's Fluffy Pancake recipe for this one and it really did make the tiniest fluffiest pancakes. Omg. So much fluff. Here's how to make them.
Whisk together flour, sugar, baking powder, baking soda, and salt in a large bowl.
Make a well in the center.
Whisk the wet ingredients together, then slowly start to work in the dry ingredients.
Coat a large nonstick skillet or griddle pan with 1 tablespoon of oil and heat on medium high.
Transfer the batter to a piping bag fitted with an Ateco 805 tip.
Pipe out the mini pancakes by squeezing twice, then releasing before starting another.
Let the pancakes cook until you see small bubbles on the surface, then flip using chopsticks or a spatula.
Let them cook on the other side for 30 seconds.
Remove from heat and repeat with the rest of the batter.
Serve in a bowl with butter and maple syrup.
Here's some step-by-step photos! First, mix up the dry ingredients and create a well in the middle. Pour the wet ingredients into this well. Don't let Timmy fall in. No one has time for that.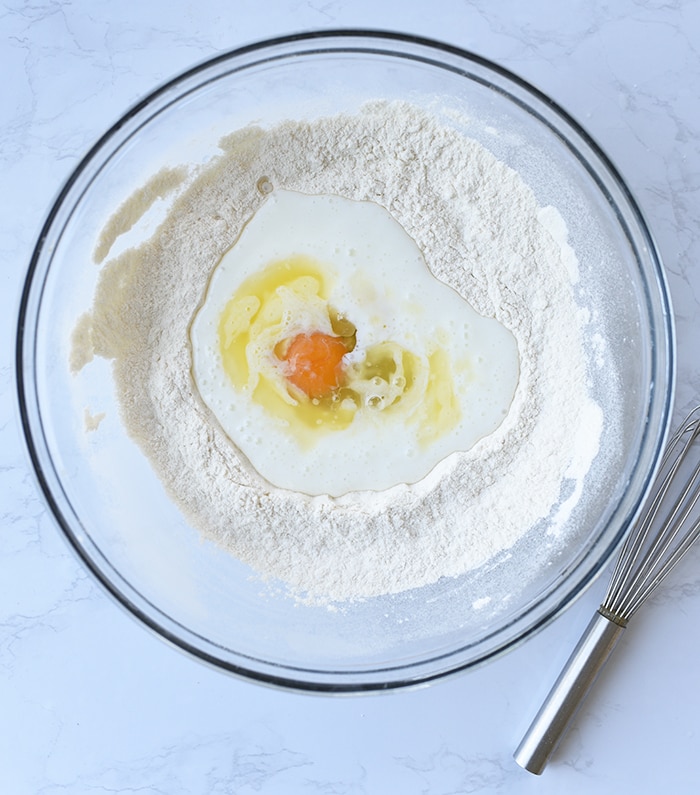 Then mix the wet ingredients, and slowly incorporate the dry.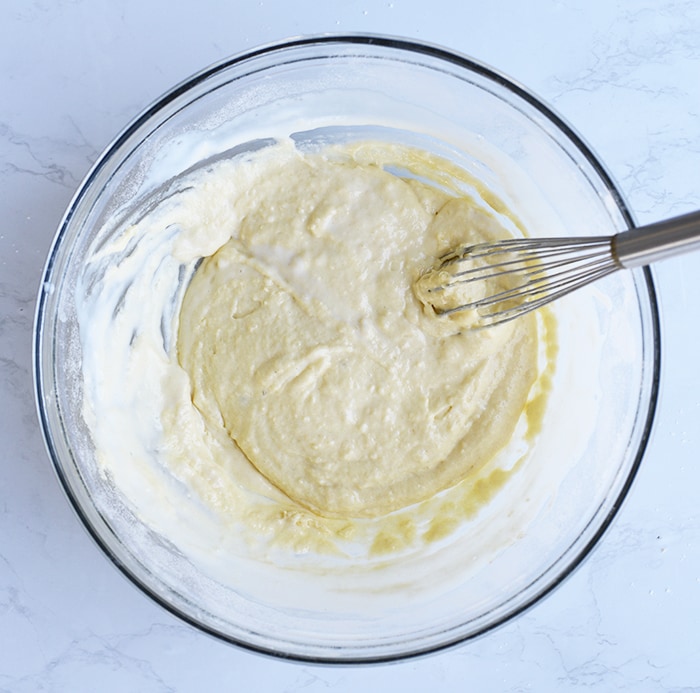 Pipe the pancakes onto a hot nonstick skillet and get better kitchen lighting.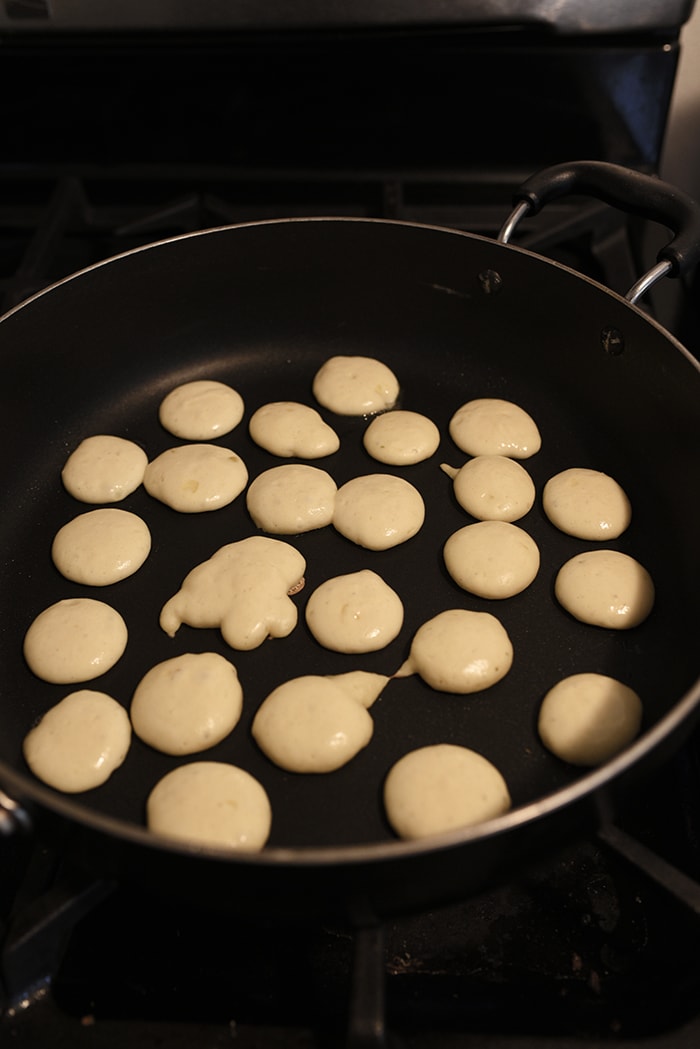 Finally, flip them over, transfer to a bowl and enjoy!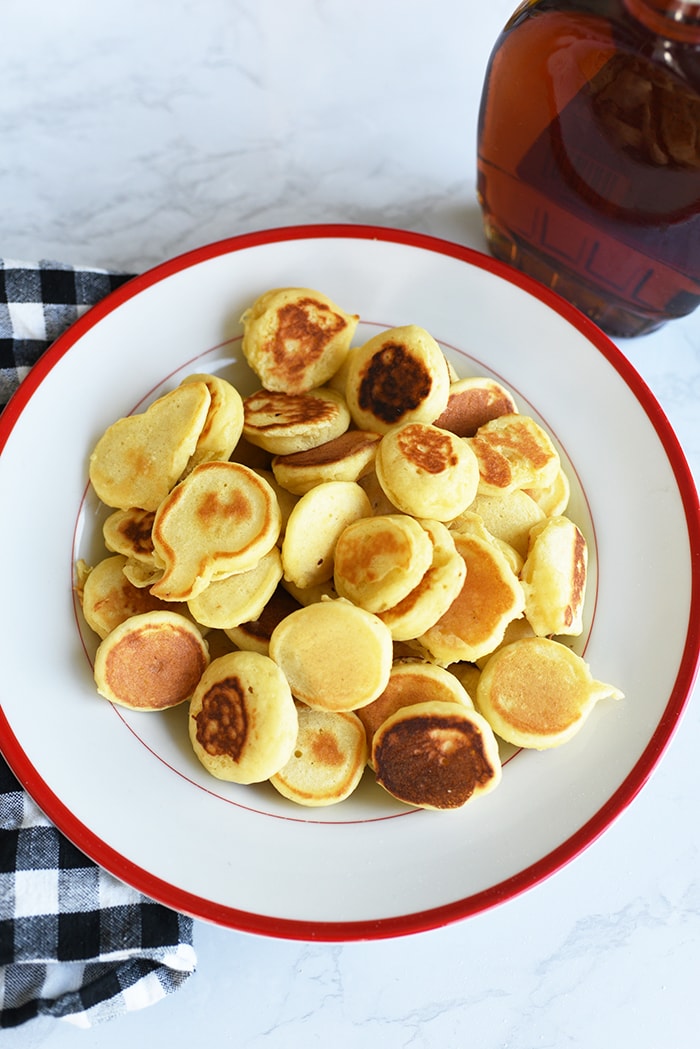 Pancake Cereal Tips
Use a Piping Bag: I tried the "cut off a corner of a Ziploc" method and found it messy and unwieldy. I found using a piping bag with an Ateco 805 tip was much easier.
Use a flat pan: Flipping the tiny pancakes with an edged pan can be tricky. A griddle pan or a crepe maker will make this so much easier!
Get creative: Serve the pancakes with whatever you want! Top them with sprinkles, chocolate chips, or fruit! Anything you'd usually put on your hotcakes works great on these mini pancakes, so go for it.
Take them to go: Because they're so small, they're a great little snack. Put them in a resealable bag and bring them on your next hike!
Pancake Cereal
Print Recipe
Is anything cuter than pancake cereal? Follow this recipe to make dozens of tiny little fluffy pancakes. Then, top them with butter and maple syrup and eat them like cereal!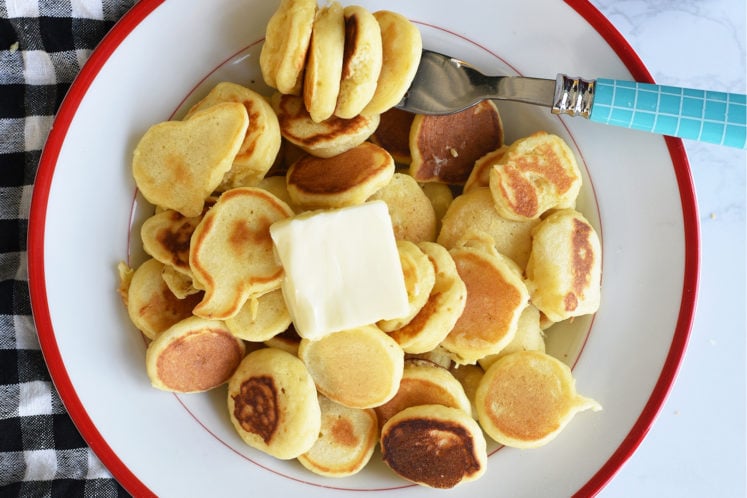 Servings: 2 servings
Ingredients
1 cup flour
2 Tbsp. sugar
2 tsp. baking powder
⅛ tsp. baking soda
¼ tsp. salt
¾ cup + 2 Tbsp. buttermilk
2 Tbsp. butter (melted)
1 large egg
1 Tbsp. oil (for pan)
Instructions
Whisk together flour, sugar, baking powder, baking soda, and salt in a large bowl.

Make well in the center of the dry mixture. Add butter, melted butter, and egg.

Whisk wet ingredients together, then slowly incorporate dry ingredients.

Your mixture should be slightly lumpy and somewhat creamy. If it's too loose, add 1 Tbsp. flour.

Transfer pancake batter to a Ziploc bag or piping bag fitted with an 805 tip.

Coat a nonstick skillet or griddle pan with oil and turn heat to medium high.

Pipe small pancakes onto hot skillet and let cook until they start to bubble.

Flip with chopsticks or spatula and cook for another 30 seconds.

Transfer to a plate and repeat with remaining batter.

Enjoy with melted butter and maple syrup.
Nutrition Facts
Pancake Cereal
Amount Per Serving (1 bowl)
Calories 446 Calories from Fat 144
% Daily Value*
Fat 16g25%
Carbohydrates 63g21%
Protein 12g24%
* Percent Daily Values are based on a 2000 calorie diet.
Did you make this recipe?
Leave a review below, then take a photo and tag @letseatcakeblog on Instagram so we can see it!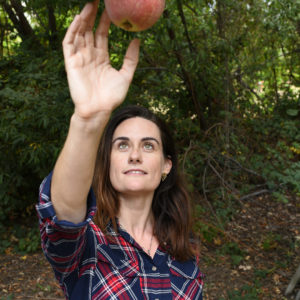 Latest posts by Rebecca Swanner
(see all)