Dalgona Coffee is a three-ingredient frothy, whipped iced drink made from water, sugar, and instant coffee. It basically tastes like a milkshake. Here's how to make it.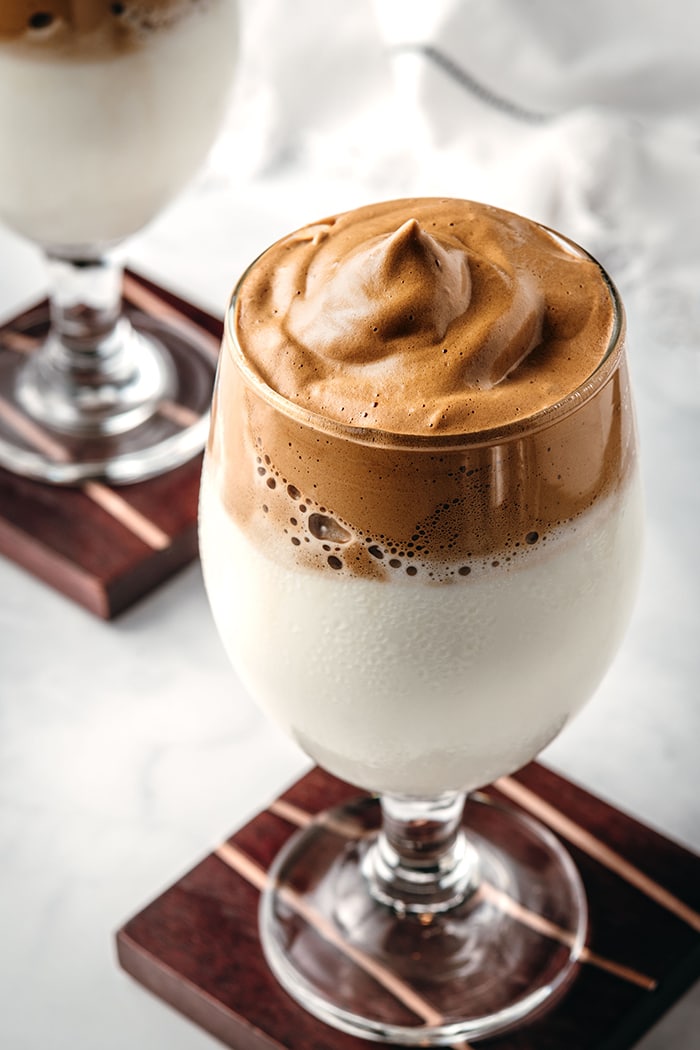 Some mornings, you just wake up exhausted. Like this morning. Apparently, after weeks indoors, my body now considers playing Carcassonne and Takenoko until 11pm a big night out. It was the perfect morning for some Dalgona Coffee to remind my body who is boss. (It's the boss.)
The pretty whipped instant coffee trend took off on TikTok about a month ago when we were all figuring out what to do with ourselves in the age of working from home and social distancing. I'm super excited about this trend, because this means I found something on TikTok I can actually do without embarrassing my cats.
What Is Dalgona Coffee?
Dalgona coffee is frothy iced coffee made with three ingredients. You create it by whipping together instant coffee, water, and sugar. When you whip those ingredients together, it creates a thick, mousse-like blended coffee that's just begging you to pour it on top of your favorite milk. Figuratively speaking. If your coffee is talking to you, you might want to cut back on the caffeine.
Where Did It Come From?
It took off on social media after actor Jung Il-woo tried it on the popular Macau show "Stars' Top Recipe at Fun-Staurant" in January. According to the New York Times, he said it reminded him of a "South Korean honeycomb toffee confection called dalgona."
The recipe is actually a slight variation on Phenti Hui coffee which is popular throughout India and Pakistan. The ingredients are also similar to a Greek frappe. But between Jung's stamp of approval and a subsequent TikTok video touting the drink, that's what stuck.
How Do You Make Dalgona Coffee?
Simply whisk together two tablespoons of instant coffee and boiling water, and 1 to 2 tablespoons of granulated sugar. Place these ingredients in a bowl and whip them together using a whisk or handheld mixer until it turns from dark brown liquid to light brown foam.
Place milk and ice in a glass. Use a spoon or spatula to top the milk with the coffee mixture and create the two Instagram-friendly layers. Take a quick snap, then enjoy.
Photographer Angela Persicke, who took the stunning photos you see here, recommends using a hand mixer instead of a whisk if you can. "It's quick and easy, and it gives the coffee that desirable whipped appearance and texture, like a meringue. It only takes a few minutes using this method. It can be accomplished by hand using a whisk, but it takes a little more time and muscle."
You can also make it without caffeine or by whipping almost any syrup or edible powder (like matcha, ube or powdered strawberries), like you'll see in these Dalgona coffee variations.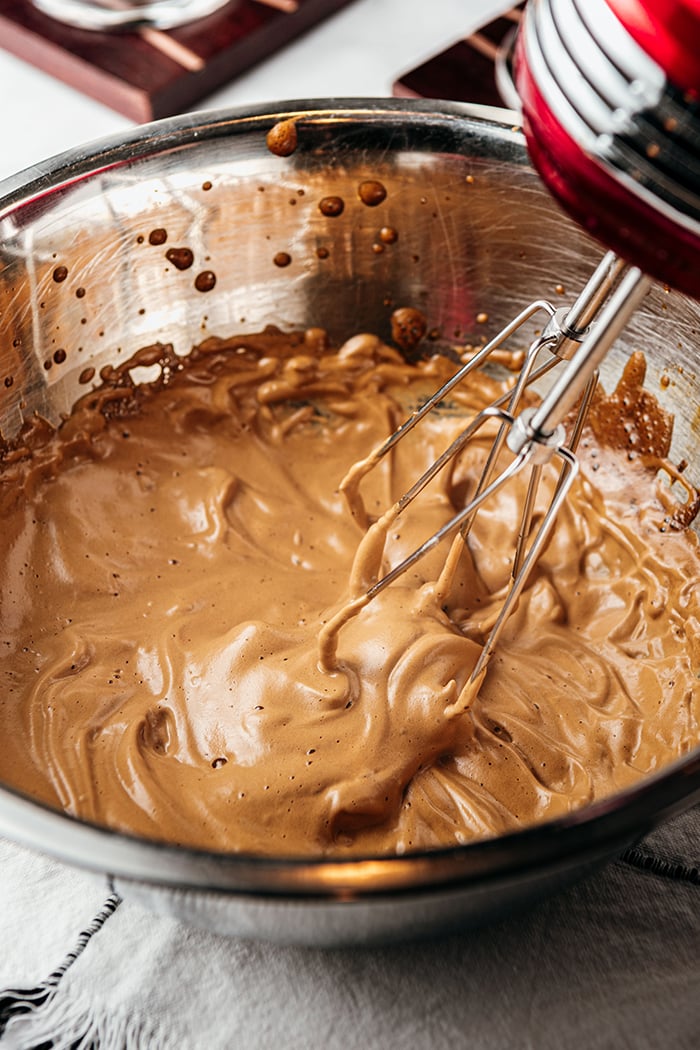 What Does It Taste Like?
Erm, coffee? Persicke says, "Once mixed, Dalgona coffee reminds me of the most creamy, yet light, milkshake." If the idea of drinking a coffee milkshake for breakfast doesn't convince you to try it, we're not sure what will.
Some people have remarked that it tastes too sweet. If that's the case for you, reduce the amount of sugar. If it tastes bitter, make sure to choose a good instant coffee. As Persicke says, "Don't use something you wouldn't otherwise drink."
Can I Use Instant Espresso?
Yes! As long as the coffee is instant, it will work. If it's not instant, the coffee won't have time to release its flavors and it won't taste like much. We used the Megdalia instant espresso we had on hand and it turned out fine.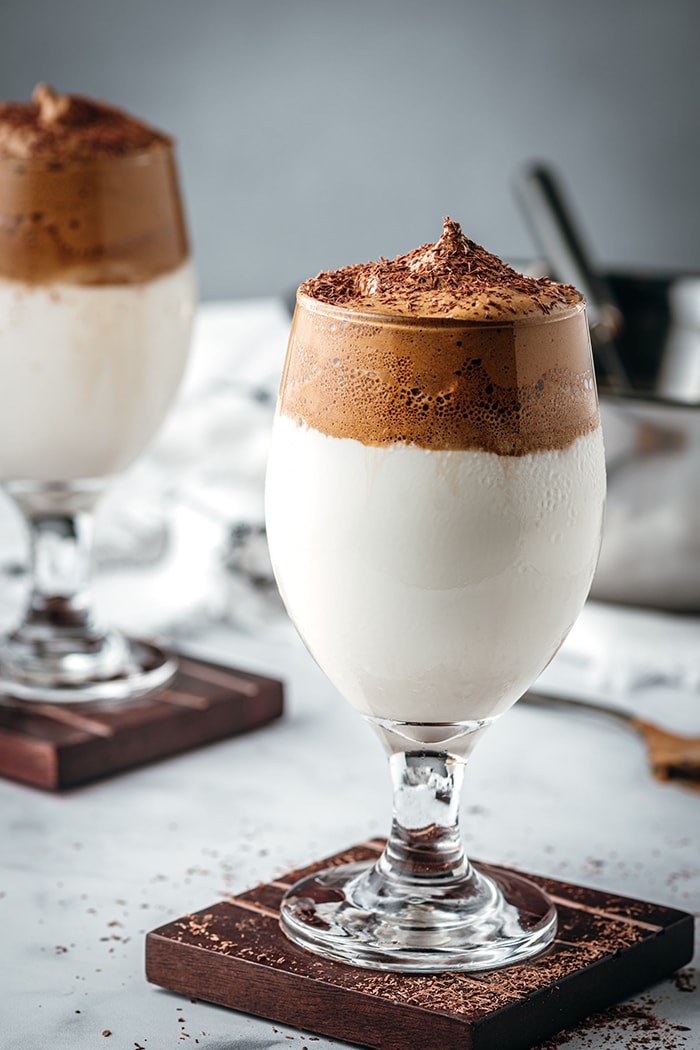 Dalgona Coffee
Print Recipe
Dalgona Coffee is a three-ingredient frothy, whipped iced drink made from water, sugar, and instant coffee. It basically tastes like a milkshake. Here's how to make it.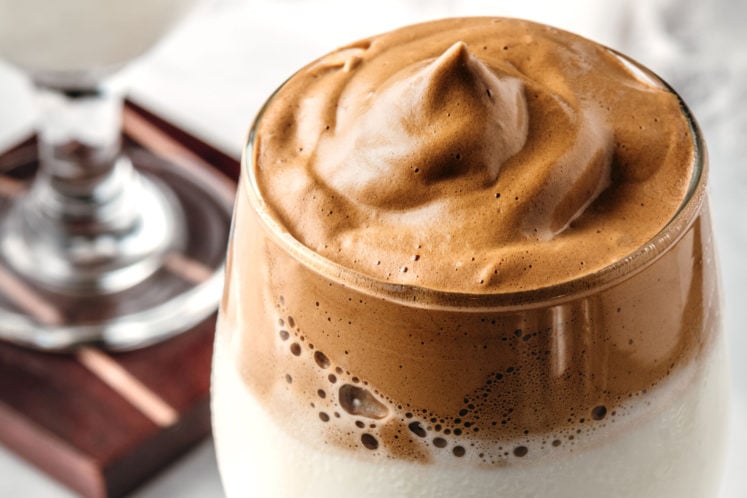 Servings: 1 serving
Ingredients
2 tbsp. boiling water
2 tbsp. instant coffee
2 tbsp. granulated sugar
8 oz. milk (any type)
Instructions
Add boiling water, instant coffee, and sugar to a medium bowl.

Mix with a whisk or hand mixer until the mixture is light and frothy.

Place ice and milk in a glass. Pour the coffee mixture on top.
Notes
The calories were calculated using 1 cup of whole milk. Without the milk, the frothy coffee has 99 calories.
Nutrition Facts
Dalgona Coffee
Amount Per Serving (1 glass)
Calories 245
* Percent Daily Values are based on a 2000 calorie diet.
Did you make this recipe?
Leave a review below, then take a photo and tag @letseatcakeblog on Instagram so we can see it!
Want to see the recipe in action? The Cooking Foodie's video shows how it's done. It's worth a watch if only for the sultry 90s slow-jam beat that backs it.
Make yourself a dalgona coffee, then cruise around your neighborhood at 10mph below the speed limit blasting this with the top down.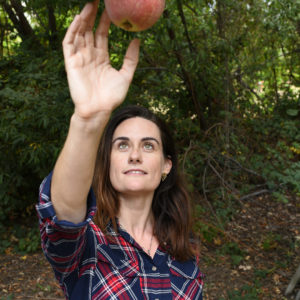 Latest posts by Rebecca Swanner
(see all)