Chef Gordon Ramsay is extremely famous. But when you think about him, do you think about his amazing cooking or how he's supposedly super nice offscreen? No. You think about when he's calling someone an idiot sandwich in the kitchen. You love it. We love it and he knows you've missed it, because, because he's bringing that energy to TikTok now.
You know, the place where we all learned how to make Pancake Cereal and White Claw Slushies.
Ramsay's TikTok account has only 20 posts as of this writing, and most center around clips of his life in Cornwall with his family and toddler. But, actual cooking? Not so much. Even his bio reads, "I cook sometimes too….." like he knows he's not really doing much of the chef part of being Chef Gordon Ramsay.
But on Sunday, Gordon Ramsay began challenging amateur chefs to duet with him on TikTok using the hashtag #RamsayReacts. Think you can take the heat? Post a video with the hashtag and see what happens.
The first person to duet with Ramsay? A woman who dared to make British fish and chips…with a dead fish she found on the beach. Sand to table, it's the next new food trend.
TikTok is a place where almost anyone can go viral for tips, tricks, and recipes, either because they're absolutely cursed ideas or because they're surprisingly delicious. Ramsey is now dropping a new critique a day, so watch out amateur chefs. He seems to be choosing the most horrible ones to mock, which is like shooting fish in a barrel. He doesn't recommend you use those for fish and chips either.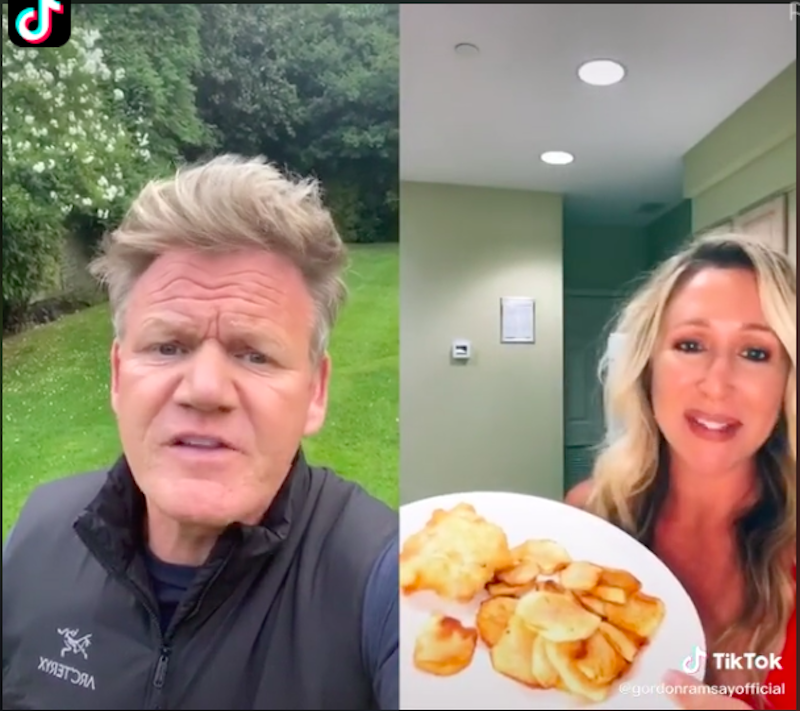 Our Favorite Gordon Ramsey TikTok Reactions (So Far)
1. Ramsay's reaction to this chef and his "wallpaper paste" meatballs:
2. He's mad at this Nutella ice cream sandwich but we don't hate it.
3. "If that's a wellington, call me Jamie Oliver." Ouch.
4. He lets this grandad making bread pudding off pretty easy.
5. We're glad he yells about this one. Sweet potato what now?
6. Let's see how those fish and chips turned out…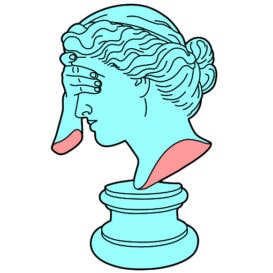 Latest posts by Ruin My Week
(see all)