There are lots of reasons to make a metal album.
Maybe your parents played Slayer's "Raining Blood" during your childhood nap time, or you fantasize about kids wearing T-shirts with your band's grimy, illegible logo printed on it. Or perhaps you just want to promote your boutique canned water business. After all, there are plenty of metal songs dedicated to Jack Daniels, so why not water?
That's the case for Greatest Hates, a 22-minute death metal LP released by Liquid Death. A brand that makes… water. Surprisingly, for an album inspired by the comments their haters left for them on social media, it kinda rips.
What Is Liquid Death?
Liquid Death, which literally sells aluminum beer cans filled with regular still or sparkling water for $18.99 per 12 pack, has relied heavily on its metal-themed marketing… and it's working.
Liquid Death's co-founder and CEO, Mike Cessario, built his career as a copywriter and creative director for big media agencies before raising millions in startup funding to launch the only water the dudes from Metalocalypse would ever drink.
If you guys are still buying plastic water bottles, you should check out @LiquidDeath water! Cans not bottles so it's way better for the environment ♻️🌏 Still or sparkling water – shop at https://t.co/bdOuxhMlql + use code EMICK for 10% off your order! Stay hydrated everyone!💦 pic.twitter.com/huDVbnJwgg

— Erin Micklow (@Erin_Micklow) May 4, 2020
The logo is written in the same font you'd expect a bouncer to choose for a tattoo that says "brotherhood" above his belly button.
The cans are emblazoned with skulls and the brand's brutal slogan, "murder your thirst."
And the site is laden with references to Hell, all the way down to the "Summon Us" contact page. They leaned in, and they leaned it hard. In fact, it's all so perfect that it feels a little like heavy metal cosplay.
But, we gotta say, we bet it's a lot more satisfying to pour a can of one of these over your head at the bar than a crummy little bottle of Poland Springs.
(Intrigued? Order it direct to your doorstep here.)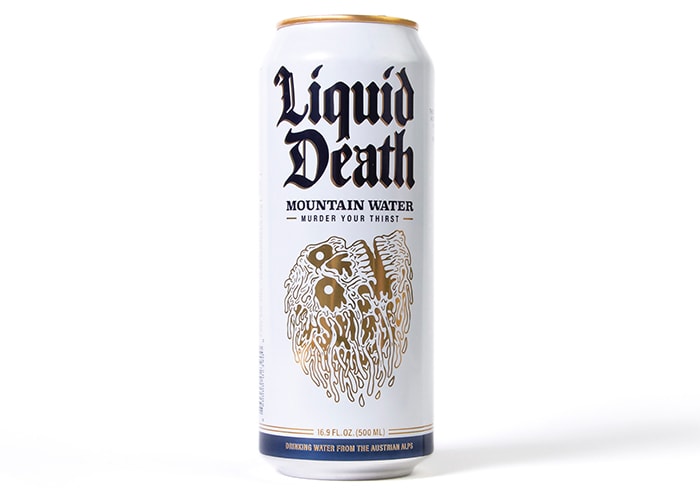 Ok, But How is Greatest Hates?
We give it 4/5 skulls.
Sure you'll hate it if you hate anything that sounds like a seriously hangry Cookie Monster, but if you like old-school metal, hear us out. Or just cross your fingers that Gatorade puts out a smooth R&B album at some point in the near future.
The lyrics on "Greatest Hates" were pulled directly from scathing reviews left for Liquid Death on social media. And the tracks employ titles like "Reconsider Your Life Choices" and "Fire Your Marketing Guy."
But the tunes are chock full of mid-tempo riffs, helicopter-style double bass, and semi-indulgent guitar solos. The lead vocals are growly while the backup vocals have the traditional high-pitched goblin vox you'd hear on a Six Feet Under album.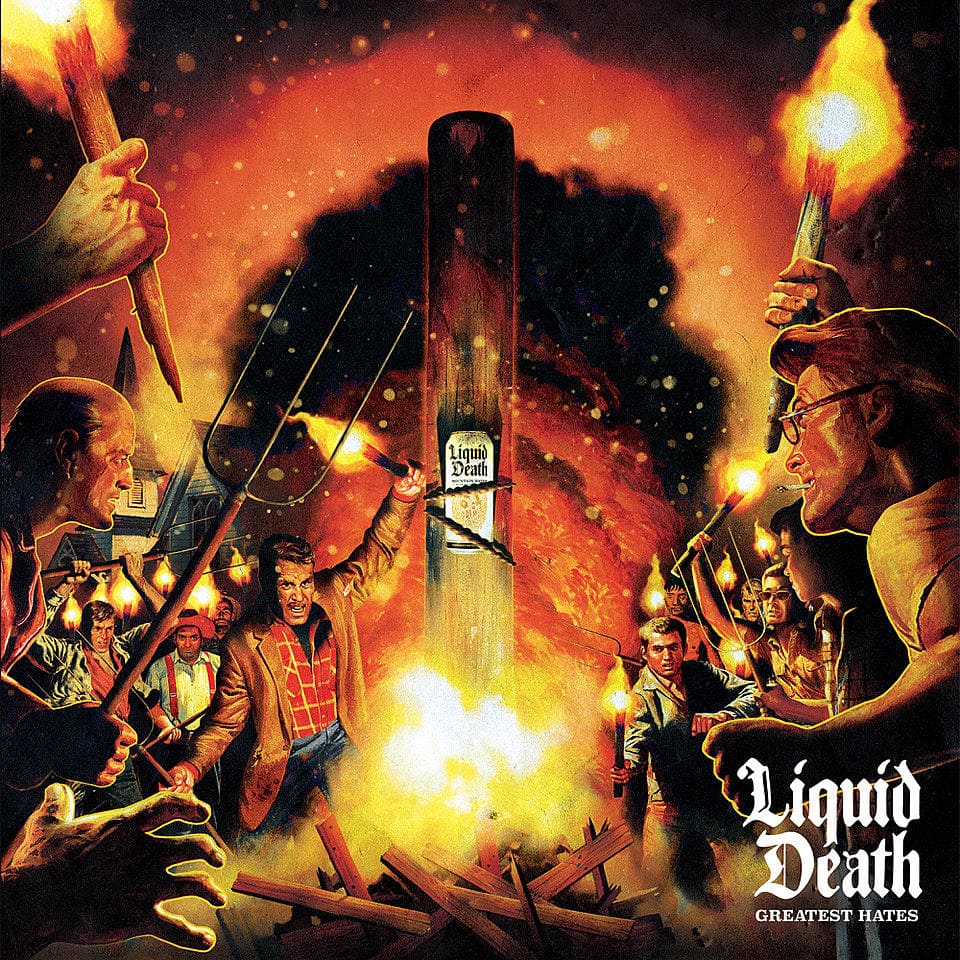 The opening track, "Huge Tools (Every Single Person Involved)" is one of the strongest. I can't imagine myself singing along to lyrics I know originated as snotty Facebook comments, but it does the job when bench pressing at the gym.
So much so that you could slip it into a playlist full of Ringworm and Lamb of God and it wouldn't sound out of place. That's because the players on the record have legit metal chops. The band members (James Malone, Torin Ridgeway, Gus Rios, and Seth Ringer) hail from the legit metal outfits Arsis, Gruesome, and Eternal.
It's like if Ronald MacDonald wanted to start a Nü Metal band, he wouldn't get some random jokers—he'd go right for Slipknot. Or maybe some legit Nordic black metal players—they already have the face paint.
It's not the first time a brand has put out a surprisingly authentic record to promote their product. In 2018, Wendy's released a six-track rap mixtape called "We Beefin'" that was surprisingly well-received.
The record is currently streaming on all the major platforms and it's worth a listen. And if you don't want to pay $1.50 for a can of Liquid Death water, you could always grab a Dasani and make it more metal by wearing the same denim vest for 10 months in a row.
Greatest Hates Track Listing
"Huge Tools (Every Single Person Involved)"
"Reconsider Your Life Choices"
"Fire Your Marketing Guy"
"Dumbest Name Ever for Water"
"Get Slaughtered on Shark Tank"
"This Water Couldn't Be Less Appealing"
"Selling Your Soul Is Deplorable"
"Go Out of Business"
"This Crap Is Pure Evil"
"Bad Marketing"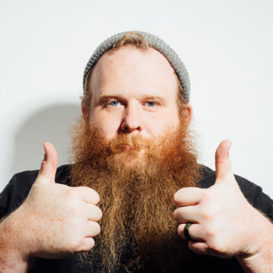 Latest posts by Stan Horaczek
(see all)