I think you'll agree that, when it comes to onscreen performances, the devil usually dresses well. And, on Lucifer, that's no exception. But, forensic scientist Ella Lopez's choice t-shirts certainly give Lucifer Morningstar a run for his money. Or souls. We're not sure what he's using for currency these days.
If you've been watching Lucifer but hadn't realized just how rad Ella's t-shirts are, I'll admit I didn't notice them until she wore her Abominable Snowflakes tee and I paused the show to go see if I could order one. (The jury is still out whether Netflix and online shopping > Netflix and chill.) If you want your own, it's available here.
With season 4 finally available on Netflix – thanks to fans saving the show from utter damnation (aka cancellation) – I spoke with costume designer Julia Schklair, who oversaw Lucifer season 3, to get the story behind Detroit-native Ella Lopez's wardrobe.
And, I pulled together a collection of some of Ella's t-shirts from season 3 and 4 in case you want to wear them in your own forensic lab. They also make for great conversation starters. Just like this book from our list of what to get that person you've just started seeing.
Q&A with Lucifer's Costume Designer
How important is a character's wardrobe in defining who they are?
Julia Schklair: You don't notice the subtleties, but it helps shape them.
How so?
It's not about fashion. It's not about what designer they're wearing. It's about who they are. I try and define the character so much so that you couldn't put them in each other's clothes. [If you did,] you'd say "wait, they're in Ella's t-shirt or Charlotte's dress."
A producer said to me once – and I'm paraphrasing a bit here – each person that you make, they have to desirable. Every single one of them. There's somebody for everyone. Every outfit that you put them in people have to want and people have to want them.
Even Dan. Wow, ok. So, how did you change her wardrobe from season 2 to season 3?
We matched her inside to her outside.
We added more color. We made her more of a grown up. She's tiny – [actress Aimee Garcia] fits in a kids 14, so it's very easy to go that route because it fits her. But, she's an adult. You have to believe she's a forensic scientist and that she's at least 30.
We found t-shirts that were kitschy and made you smile, but that also an adult would wear because they're more subtle and have grown-up humor.
Like the Little Devil shirt.
Yes! You see those things if you're paying attention. It works for everyone and there are these little inside jokes.
The sushi t-shirt was also a big hit. For that one, we took the artwork and made a digital transfer of it on our own colored shirt because we needed one to fit Scarlett [Trixie] too.
Where are some places you sourced Ella's costumes from?
We have to clear all artwork on network television. And [we found] Threadless's shirts are very clearable because the guy who owns it buys the artwork.
There were some from Spiritual Gangster, some pieces — like her band t-shirts — from boutiques on Abbot Kinney in Los Angeles.
We got a bit at All Saints because the cloth jackets fit really well. And, Shanna [Mair, the costume designer for seasons 1 and 2] had started her with these DKNY sneaker boots and we kept those because some things have to be familiar.
The 29 Best T-Shirts Worn by Ella Lopez
Here's the thing. Filming for Lucifer (and most shows) takes place months before the episodes air, it's not a guarantee that an item will still be in stock when you see it on screen. That's TV magic, folks!
We've included links to all the shirts if they were available. If one of Ella's t-shirts is sold out or no longer available, and you really want it, try searching for it on Poshmark or eBay! Coincidentally, that's where we found our last boyfriend. Sure, he's made of scarves, but he's a great listener.
Season 3
Episode 4: What Would Lucifer Do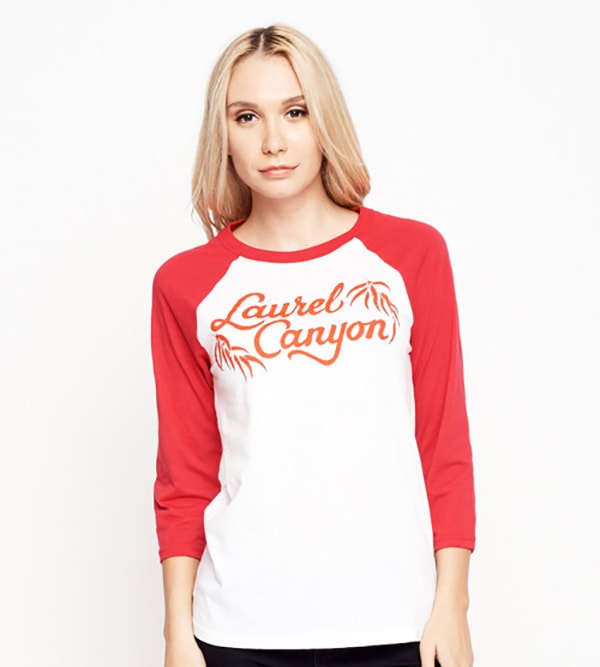 Laurel Canyon ringer tee by Midnight Rider. Not currently available.
Episode 6: Vegas With Some Radish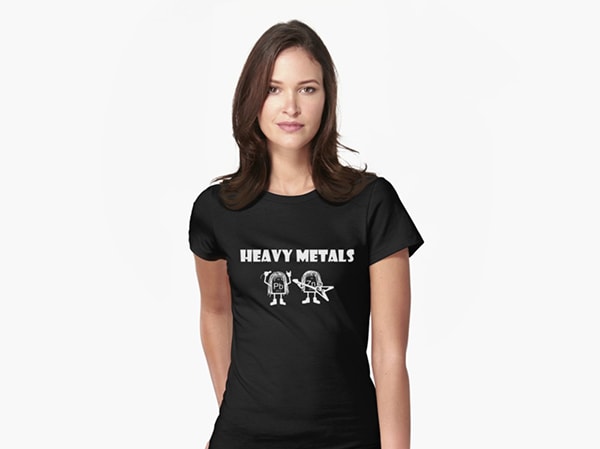 Heavy Metals tee designed by Garaunt. Available on Red Bubble
Episode 8: Chloe Does Lucifer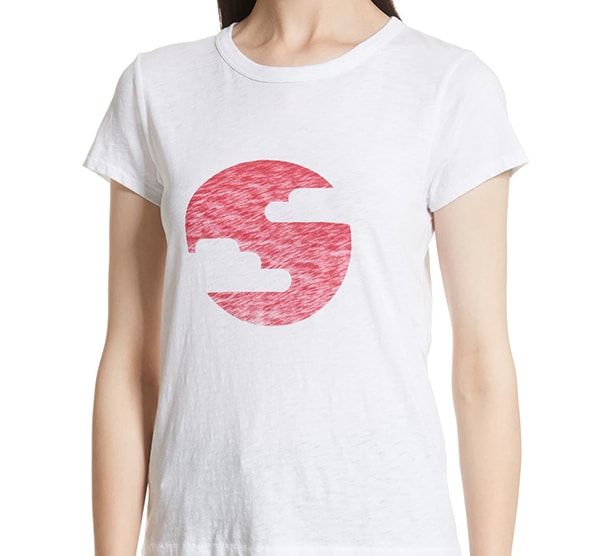 Cloud tee by Rag & Bone. Not currently available.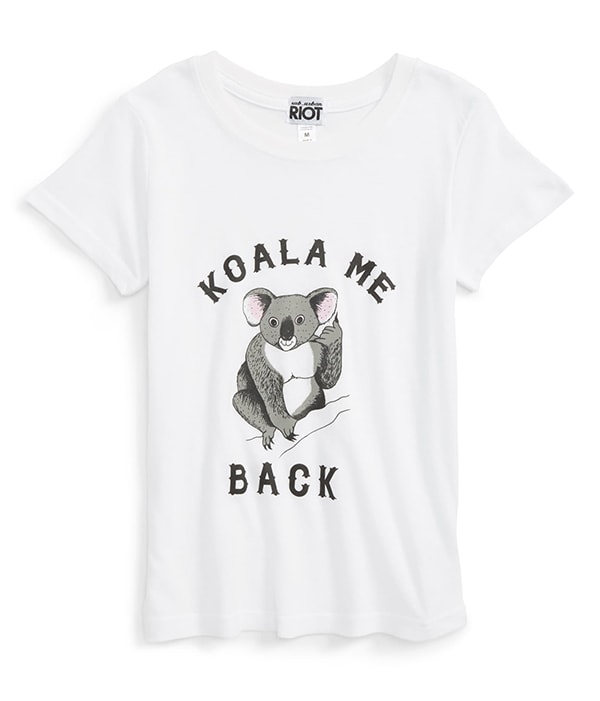 Koala Me Back by Sub_Urban Riot. Not currently available.
Episode 12: All About Her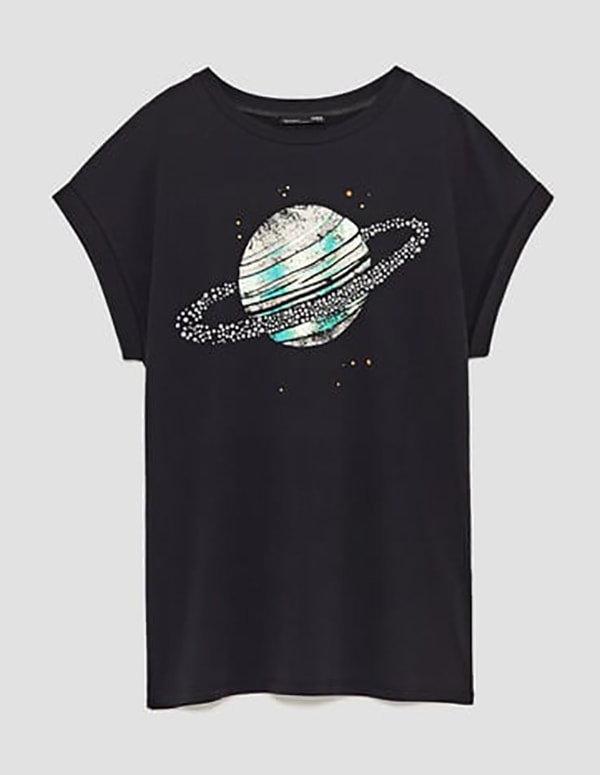 Planet by Zara. Not currently available.
Episode 14: My Brother's Keeper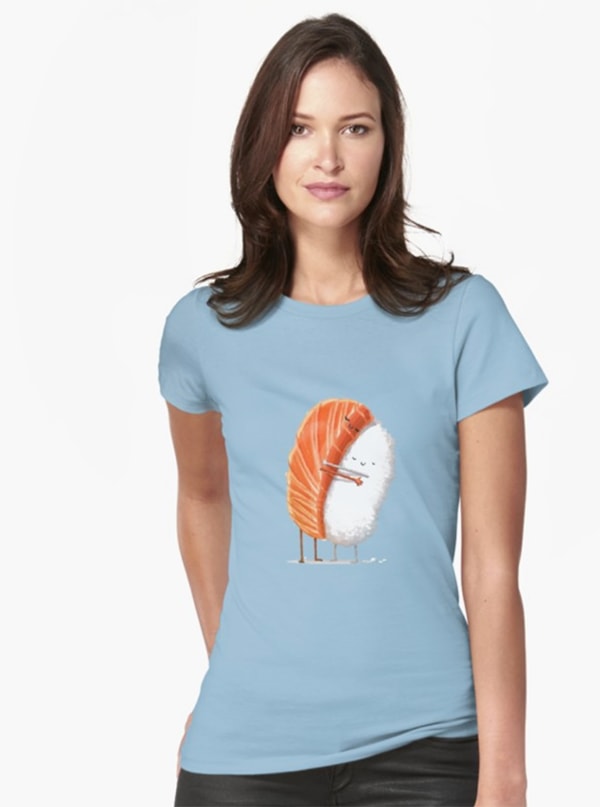 Sushi Hug by Andre Muller. Different colorways available on Red Bubble.
Episode 15: High School Poppycock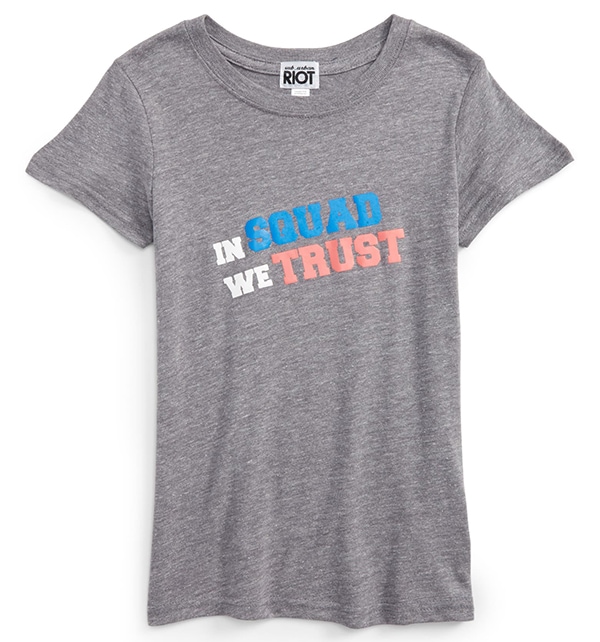 In Squad We Trust by Sub_Urban Riot. Not currently available.
Episode 17: Let Pinhead Sing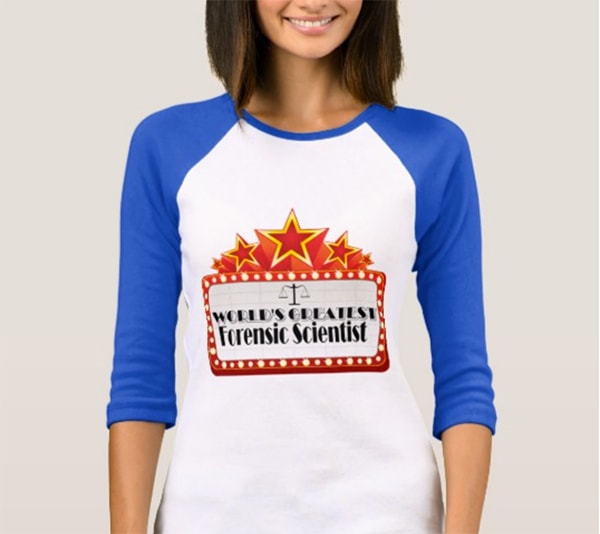 World's Greatest Forensic Scientist designed by LawGifts. Available on Zazzle.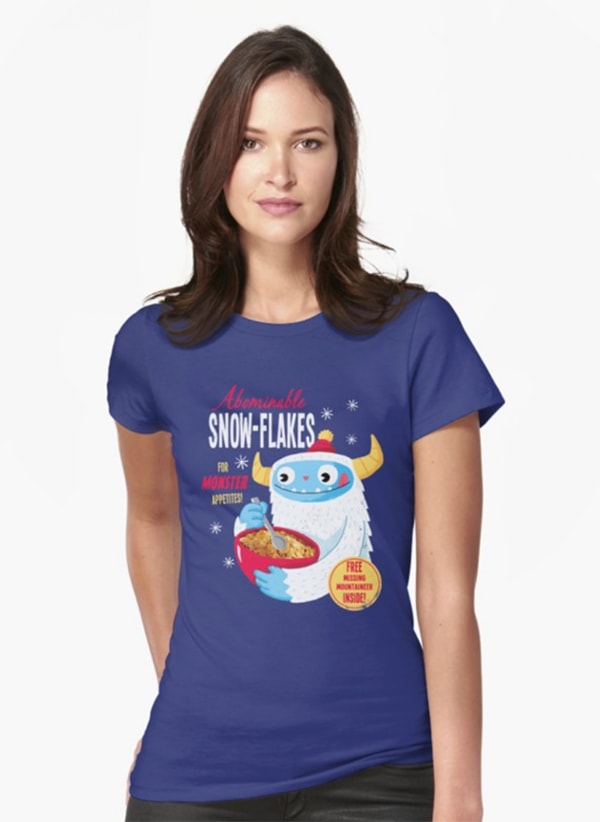 Abominable Snowflakes tee designed by Michael Buxton aka Dino Mike. Available on Red Bubble and Threadless.
Episode 18: The Last Heartbreak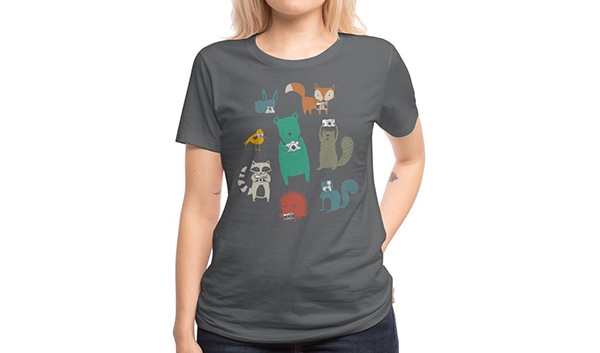 Wildlife Observation tee by Tiffany Pankratz. Available on Threadless.
Episode 19: Orange is the New Maze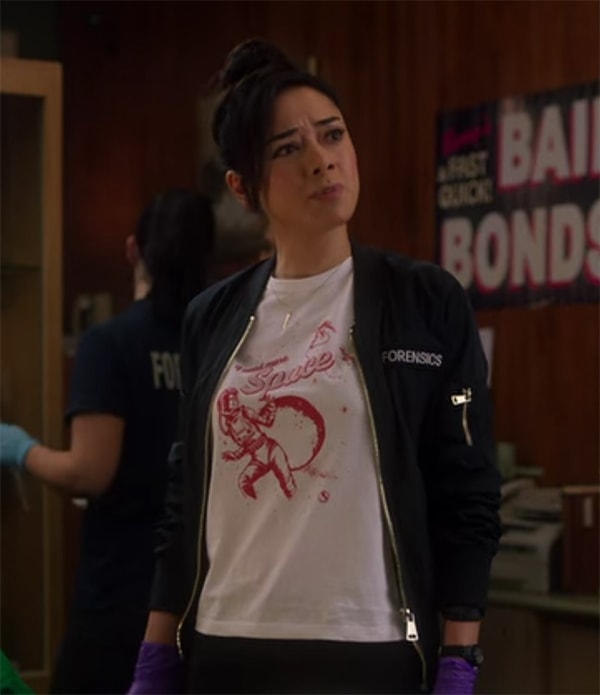 Astronaut I Need More Space by Zara. Not currently available.
Episode 20: The Angel of San Bernadino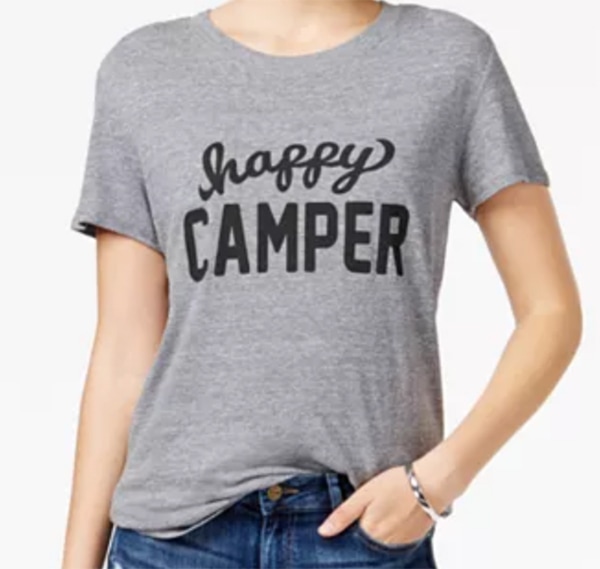 Happy Camper by Sub_Urban Riot. Available at Macys (in a different colorway)
Episode 23: Quintessential Deckerstar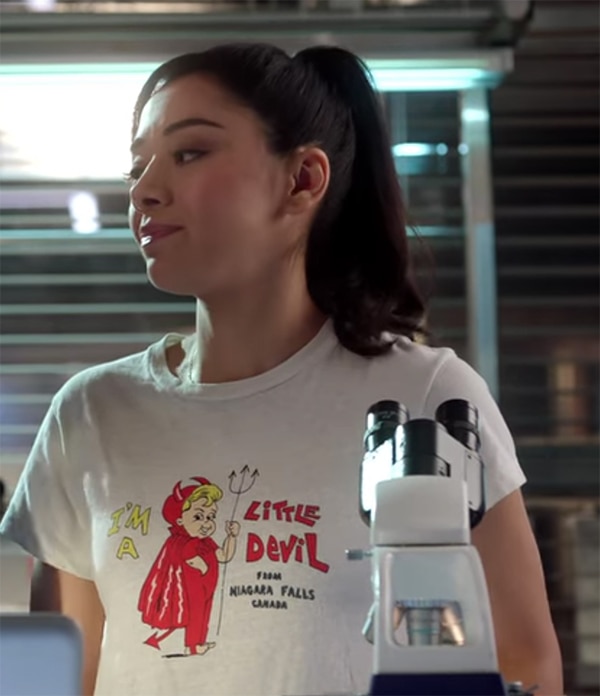 Little Devil t-shirt by Re/Done. Available at Shopbop.
Season 4
Episode 1: Everything's Ok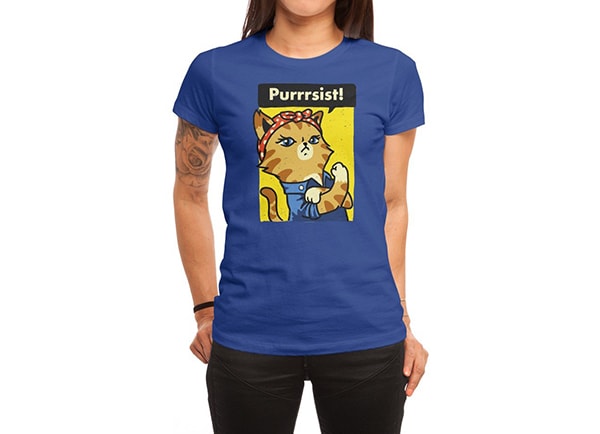 Purrrsist! designed by Vo Maria. Available on Red Bubble and Threadless.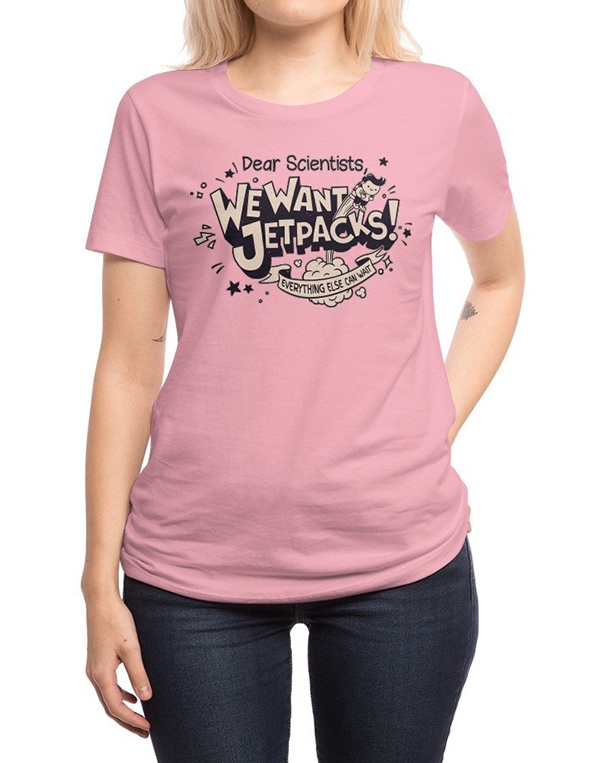 We Want Jetpacks! designed by Pawel Kania. Available on Threadless.
Episode 2: Somebody's Been Reading Dante's Inferno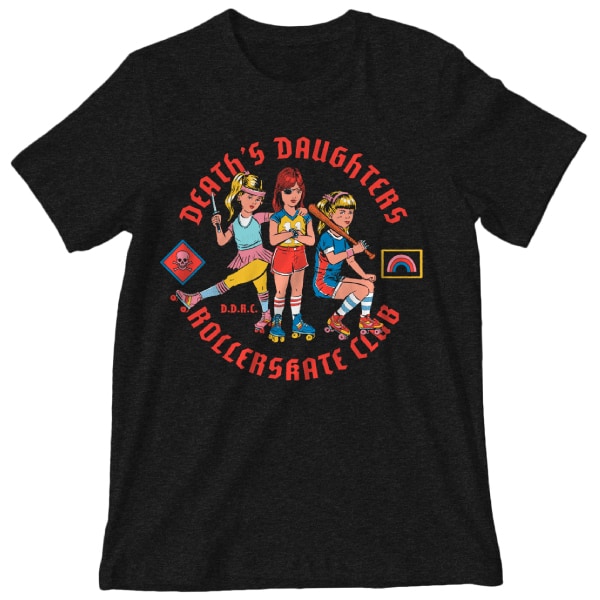 Death's Daughter's Roller Skate Club. Available on TShirtCute.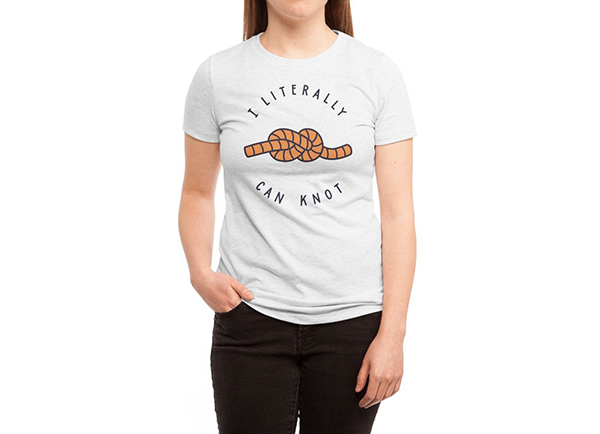 Can Knot designed by Jaco Haasbroek. Available on Threadless.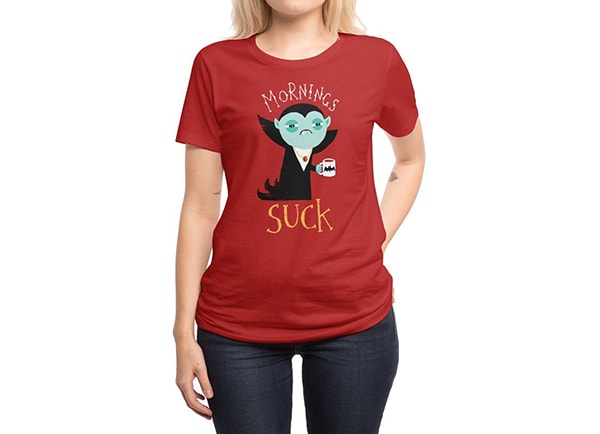 Mornings Suck t-shirt designed by Michael Buxton aka Dino Mike. Available on Threadless
Episode 3: O, Ye of Little Faith, Father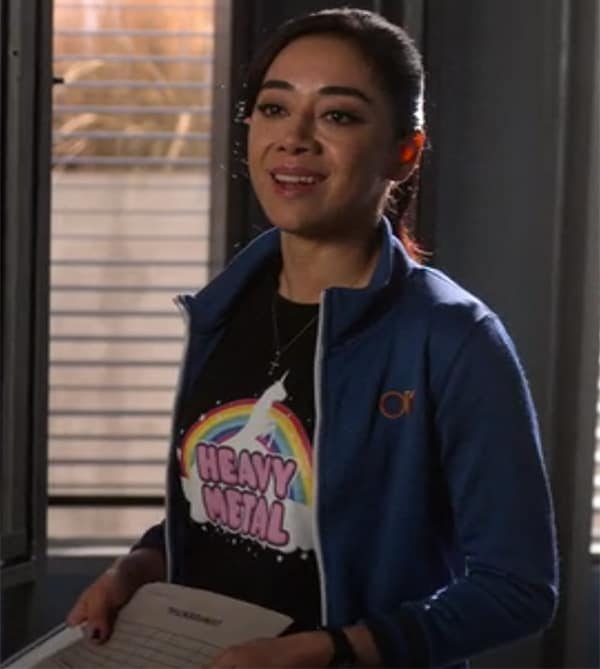 Heavy Metal Unicorn Rainbow T-Shirt designed by Travisball. Available on Red Bubble and Threadless.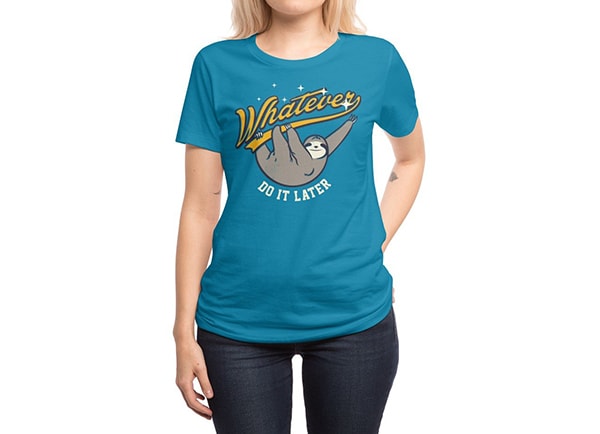 Whatever Tee Designed by Mathiole. Available on Threadless.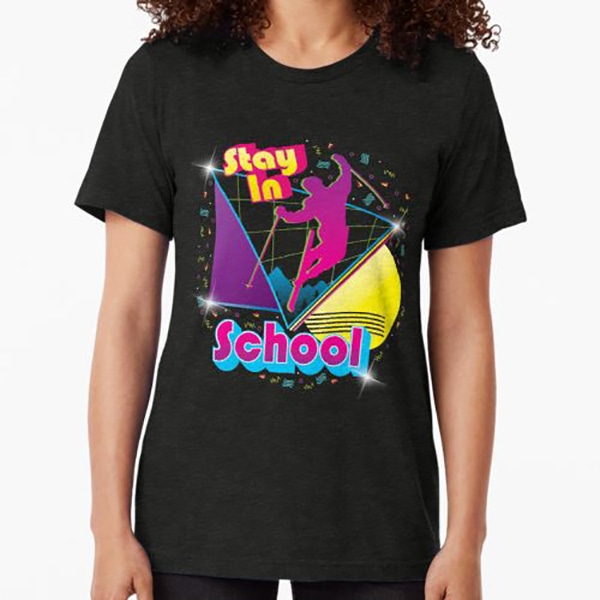 Stay in School…Ski School That Is t-shirt designed by BeanePod. Available on Red Bubble and Threadless.
Episode 4: All About Eve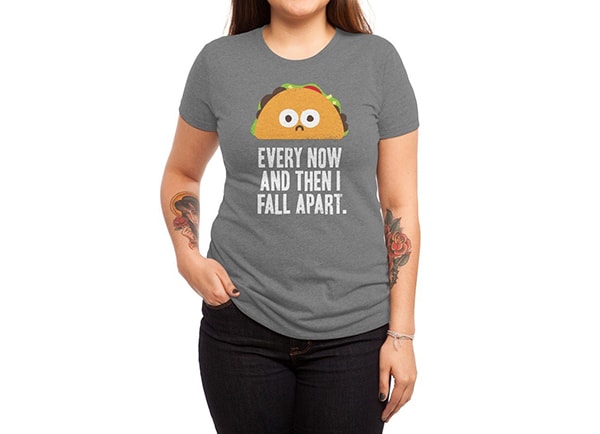 Taco Eclipse of the Heart designed by David Olenick. Available on Threadless.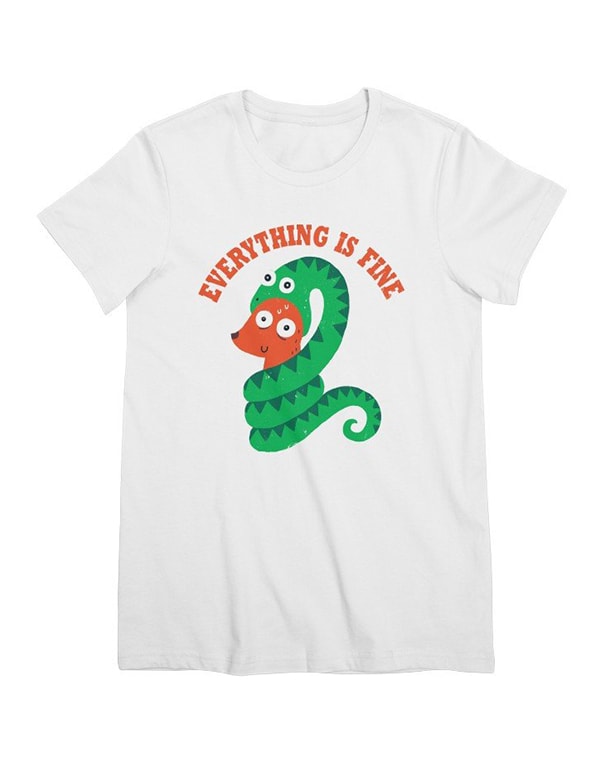 Everything is Fine tee designed by Michael Buxton aka Dino Mike. Available on Threadless.
Episode 6: Orgy Pants to Work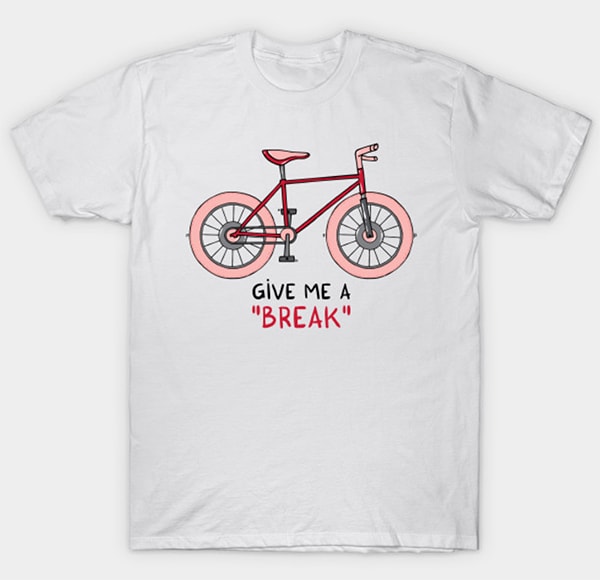 Give Me a Break t-shirt designed by Adrian Serghie. Available on TeePublic.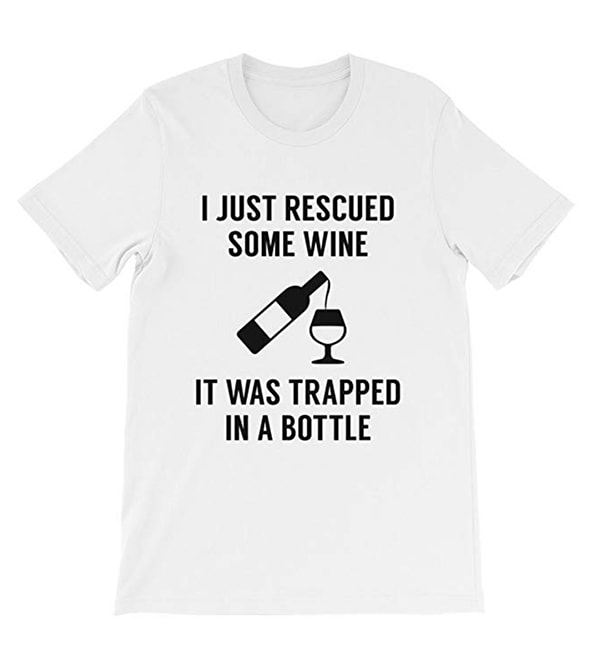 I Just Rescued Some Wine by VectorPlanet. Available on Amazon.
Episode 7: Devil Is as Devil Does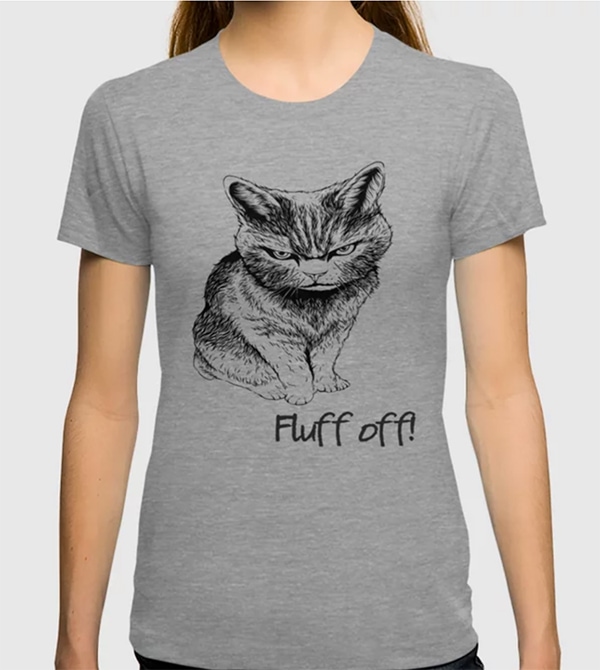 Fluff Off designed by Love with Fluff. Available on Society 6 (not available in blue).
Episode 8: Super Bad Boyfriend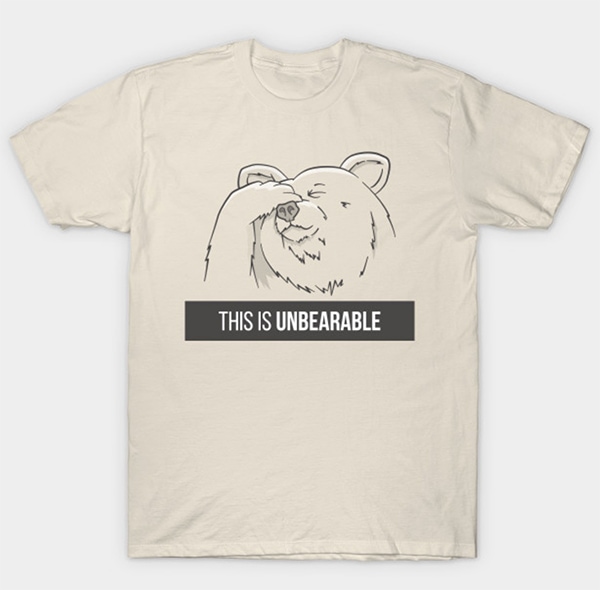 This Is Unbearable t-shirt by slug bunny. Available on TeePublic.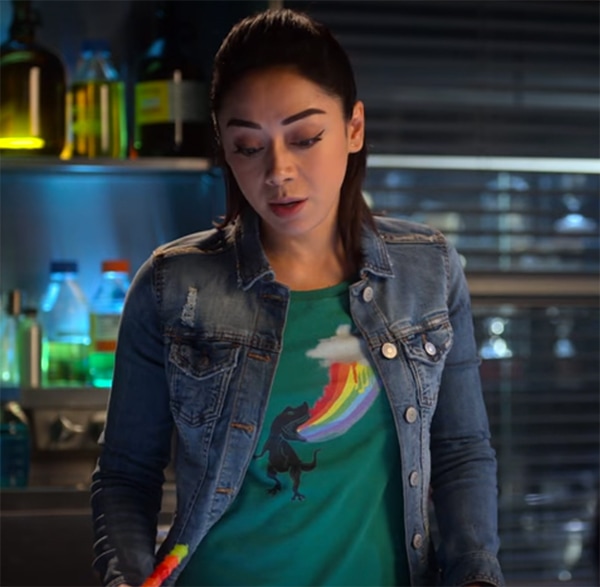 Rainbow Dinosaur by Mark Ashkenazi. Available on Tee Public.

Episode 9: Save Lucifer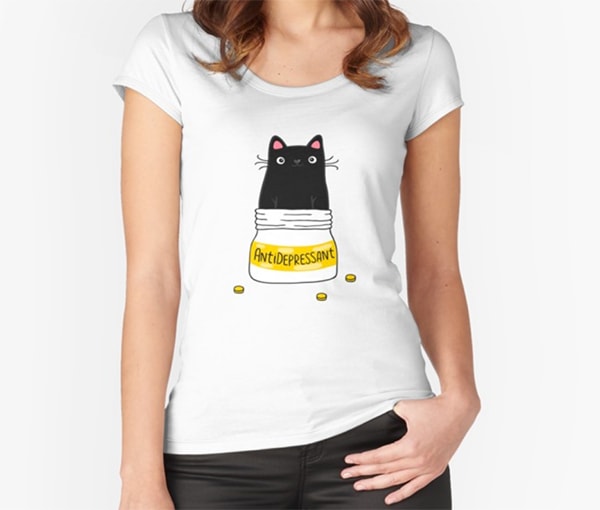 Fur Antidepressant Designed by Anna Alekseeva. Available on Red Bubble.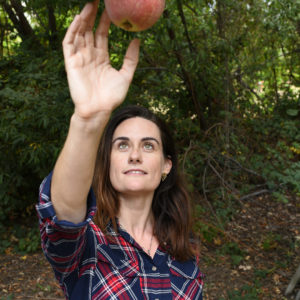 Our Story
The Let's Eat Cake story begins like many do: in the back of a minivan. For every epic road trip my parents and I took growing up, I'd read through a stack of magazines, and on the last trip before I went off to college, I grabbed one I'd never seen before. As my parents drove, I devoured every word, photo, and caption.

When we arrived at dinner, I told my parents I was no longer going to pursue a career in medicine, but instead was going to create a magazine like the one I read, but for women.
(Please read my forthcoming book How to Make Your Parents Happy.)

After college, I spent a decade or so working for men's magazines, learning from brilliant editors, and testing various iterations of this concept.

In 2016, I launched Let's Eat Cake as a baking blog and creative outlet. And in early 2018, decided the timing was right to relaunch the site. We'll still have baking recipes (good luck prying me away from my KitchenAid mixer), but Let's Eat Cake is now the smart, irreverent lifestyle site for women looking to learn about food, drinks, travel, baking recipes, entertainment, sex and love, fashion, beauty, and how to stand a lobster on its head.

Enjoy!


FUN-ADJACENT FACTS
Based In: Los Angeles, CA

Education: B.A. Communication, Boston College

Favorite Film: Drive

Weirdest hobby: I collect film props

Editorial Experience: I've worked in publishing since graduating college. Publications I have worked or written for include Maxim Online, Stuff, Blender, Nylon, Billboard, Inked,

Baking Experience: 30+ years. I previously ran a baking catering company called Secret Marmalade, and have appeared on Cupcake Wars, participated in Unique LA, and brought the Depressed Cake Shop to Los Angeles.

Favorite Dessert: Maple bacon donuts. Or ice cream.

Social Media: We're on it. Find us on Facebook, Pinterest, Twitter, and Instagram. For quick answers to recipe questions, Instagram is your best bet, so drop us a comment or slide into our DMs.

Learn more about us here! If you have questions, want to partner with us, or write for us, drop us a line. We'll at least pretend we have the answers.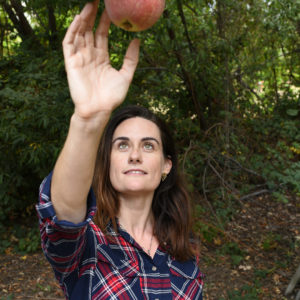 Latest posts by Rebecca Swanner (see all)