One thing you should know about us is that we're down to eat. Like…anything. We'll always try something once, but even we have our limits. And we might have reached them thanks to TikTok and Chef Pii's viral pink sauce.
Part of the reason for the Pepto-Bismol-colored condiment's explosion on TikTok is the fact that no one actually knows what it tastes like. Even the creator herself has been tight-lipped about it, and that only adds to the intrigue.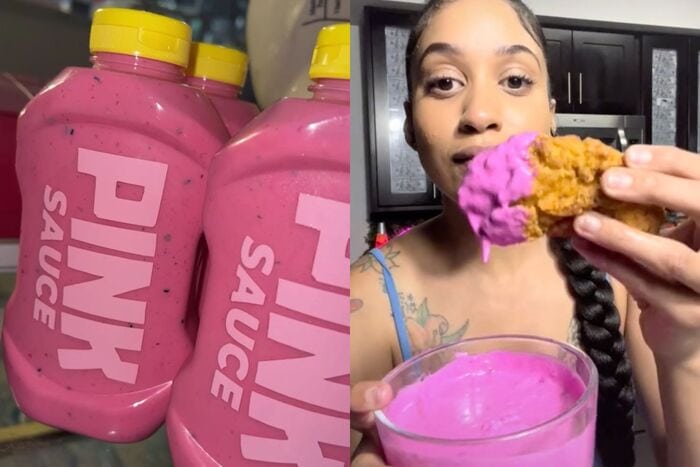 But if you're looking for a taste test, we've rounded up the best of them. (We already used up our last bottle of Pepto, and our apartment's plumbing is too spotty to risk another Boozy pickle-gate. Don't ask.)
What Is Pink Sauce?
Pink Sauce is a new condiment flavor by TikTok creator and former private chef, Carly Pii. It's available for purchase at $20 per bottle. It's pink and it's a sauce.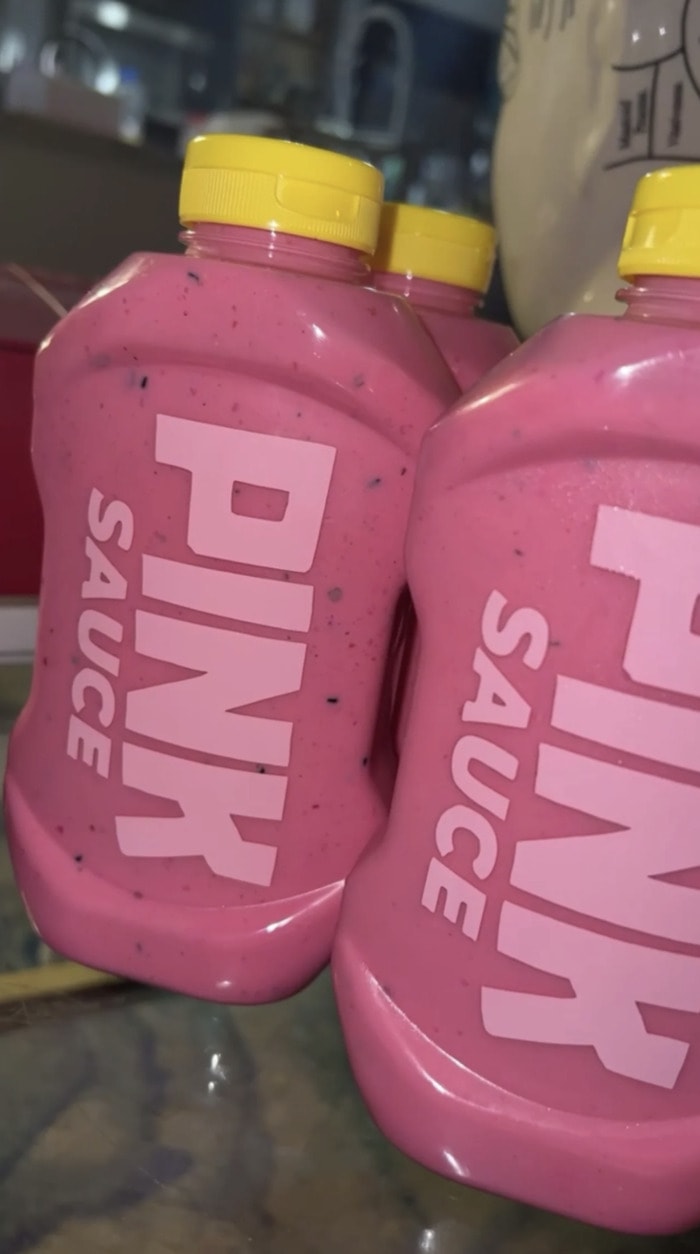 So now we know where all that leftover McDonald's pink slime went. Kidding, we're totally kidding.
The first video that started it all was posted on June 11, showing Pii dipping a piece of crispy chicken into a bowl of bright magenta sauce. No words were uttered, but the comments section blew up with people speculating on what the mysterious sauce was. And asking her to blink twice if she was okay.
Things moved quickly after that, with Pii announcing that the sauce was on pre-sale on June 26. Now that it's officially launched to the public, the chef finally revealed what's inside. And no, it's not puréed Barbie guts.
Pink sauce ingredients include:
Dragonfruit (which gives it the pink color)
Sunflower seed oil
Honey
Chili
Garlic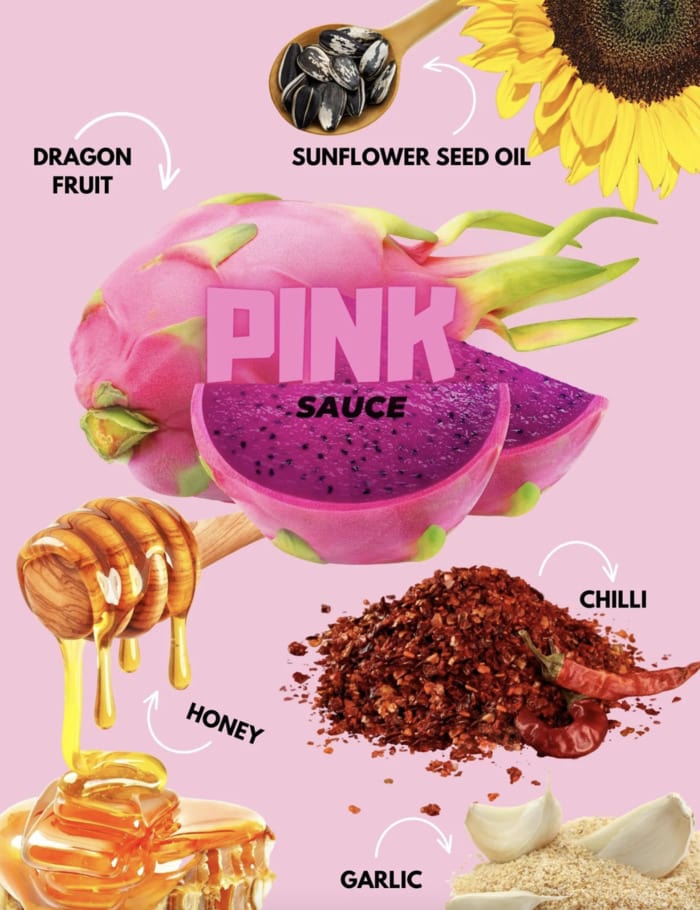 What Does Pink Sauce Taste Like?
The question haunts us, but we don't have a clear answer, much like the ghost of breakups past. We do, however, have time to kill and a phone with access to the Internet. So we went down a TikTok rabbit hole to get to the bottom of it. Tell us what you do with those three hours you just saved.
Dragon fruit, as pretty as it is, doesn't usually taste like much (we learned that when we made these popsicles), but the combo of honey, garlic, and chili powder sounds delicious. If that's more your speed than "pink sauce," there's this spicy honey that you can pour on everything. Not us, though. We just took a shower.
1. It's watery.
According to reviewer @ChrisSamone, the sauce is extremely watery. "It's really good, but I really hate how runny it is," she said in her review video on TikTok. Other reviewers, including @jade.amberrrrr, echoed that same sentiment. We're guessing this might be the dragon fruit's fault.
2. It tastes like sweet ranch.
"It literally tastes like a sweet ranch with a dash of, like, seasoned salt," said Samone in the same review video. Watery, sweet ranch with extra salt. Mmmm.
3. It might have some unwanted protein in it.
Success on TikTok doesn't come without its downsides. Because of the rapid growth of the Pink Sauce brand, there were reportedly some…quality control issues. And we're not just talking about the surprising variation of color between batches and bottles.
One issue may include TikTok user @realcarsonwerner's pink sauce, which squirted out a live worm. RIP dino nuggies.
However, the claim is unsubstantiated. Some speculated in the comments that the user added the worm and some dirt for effect in the video. If that is true, someone needs to check on that worm.
4. It's sweet.
Another reviewer, @OfficialTashaa, compared the flavor of the pink sauce to sweet and sour sauce from McDonald's, "minus the sour." That's kind of like saying, "It tastes like cookies and cream ice cream, minus the cookies." But somehow we kinda get what she means. She also claims that "it's not spicy at all and it's not tangy at all. It's just a sweet sauce."
5. It's not worth the hype.
We would honestly consider buying most things that are pink, but according to almost every video we watched, the reviewer wouldn't buy it again. Overall, people seem to think it tastes okay, but the flavor is confusing and not strong enough to fully endorse.
So our dreams of slathering our chicken in pink goo have once again been dashed. Back to our red goo, yellow goo, and white goo.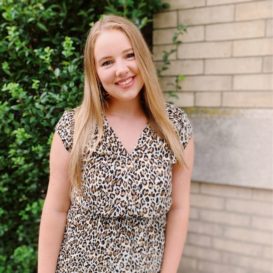 Latest posts by Laura Davis
(see all)