Ben and Jerry's is known for fun flavors, crazy combinations, and plenty of weird mix-ins. So, it's no surprise that picking a pint might be overwhelming. Lucky for you (and for us), we tried and ranked popular Ben and Jerry's flavors, testing both the taste of the ice cream and the limits of Lactaid.
Going into this, we knew that Ben and Jerry's "thing" was big chunks. But we didn't know why until we learned that Ben Cohen (of Ben and Jerry's) has no sense of smell and very little sense of taste. So, he added in big chunks for texture.
We called that our inspiration story of the day, and celebrated it accordingly.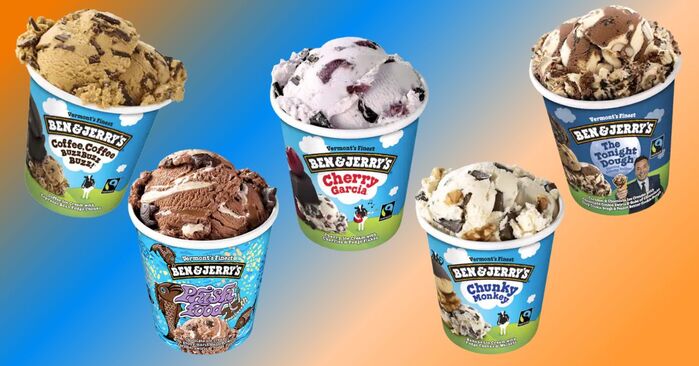 15 Ben and Jerry's Flavors, Ranked Best to Worst (Or, Less Good)
1. The Tonight Dough
Caramel and chocolate ice cream with chocolate cookie swirls and gobs of chocolate chip cookie dough and peanut butter cookie dough.
Occasionally, you might have too much of a good thing. This is not one of those cases. With two different flavors of ice cream, a cookie swirl, and two different types of cookie dough, The Tonight Dough went big, went home, and was more entertaining than Jimmy Fallon each time.
Cookie dough is usually a welcome addition to ice cream, but leveling it up with peanut butter? Iconic. We bet Dorothy would be kicking herself for wasting time with that yellow brick road, when really, that cookie swirl is the only thing worth following. This pint of ice cream could come to life, punch us in the face, and we'd still say thank you.


Available at Target.
2. Milk and Cookies
Vanilla ice cream with a chocolate cookie swirl, chocolate chip, and chocolate chocolate chip cookies.
This ice cream is a miracle. The way that it's somehow fluffy despite being loaded with cookie flavor and chunks makes us believe in magic. It makes us believe in love. It's revived our hope that our Hogwarts letter is coming any day now.
The cookie flavor is perfectly dispersed throughout the vanilla ice cream so each bite is delicious, even on the rare occasion you don't get a cookie chunk. We just feel bad for every other cookies and cream ice cream out there. Oh, hi Hedwig!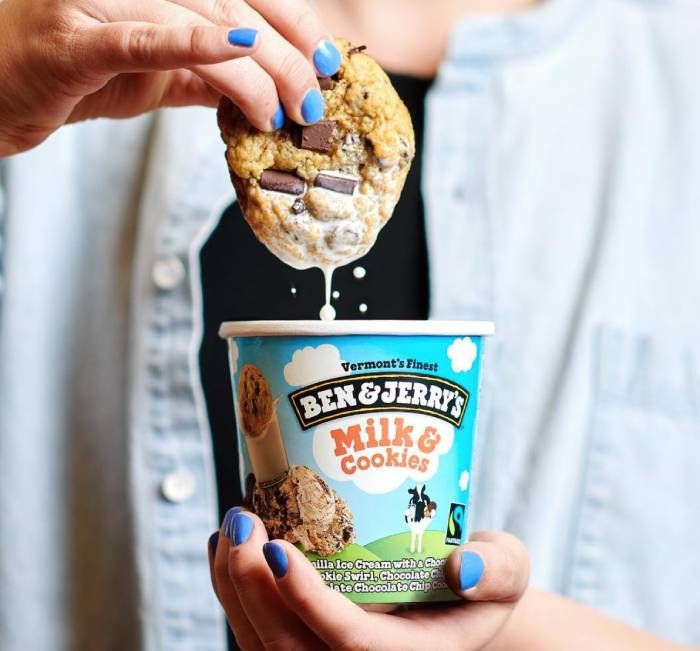 Available at Target.
3. Chubby Hubby
Vanilla malt ice cream with peanutty fudge-covered pretzels with fudge and peanut buttery swirls.
Peanut butter pretzels are everyone who isn't allergic to peanuts' favorite snack. So giving us peanut butter, chocolate, and pretzels all in one is just what the doctor ordered. Yeah, sure, they're not accredited, but does that matter?
Malted milk is the underrated flavor of the century (though Starbucks is catching onto it too), and it warms our hearts. The malt flavor of the ice cream was subtle, but all the more reason to go eat a bunch of Whoppers afterwards to fill that void.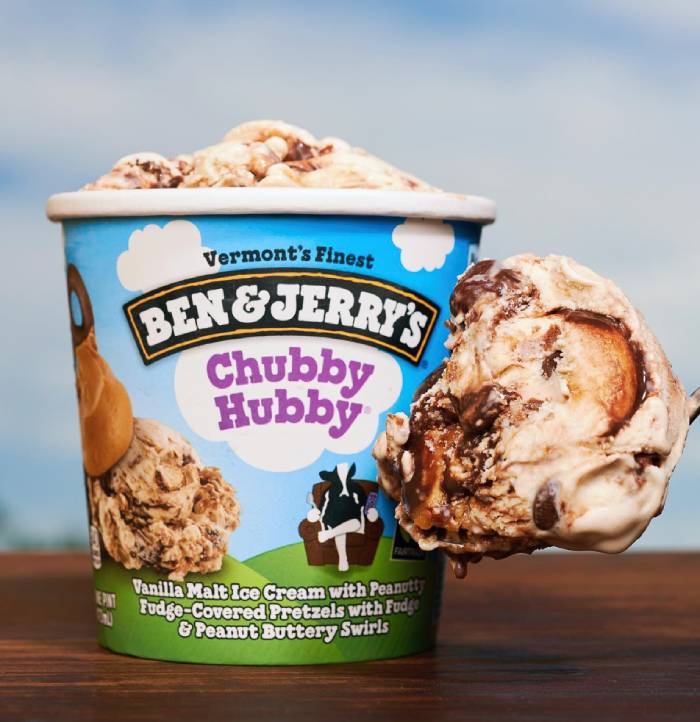 Available at Ben & Jerry's.
4. Mint Chocolate Cookie
Peppermint ice cream with chocolate sandwich cookies.
This one is almost aggressively minty, and will upset people who go on tangents about how mint ice cream tastes like toothpaste. It's unapologetically itself, and inspires us to do the same.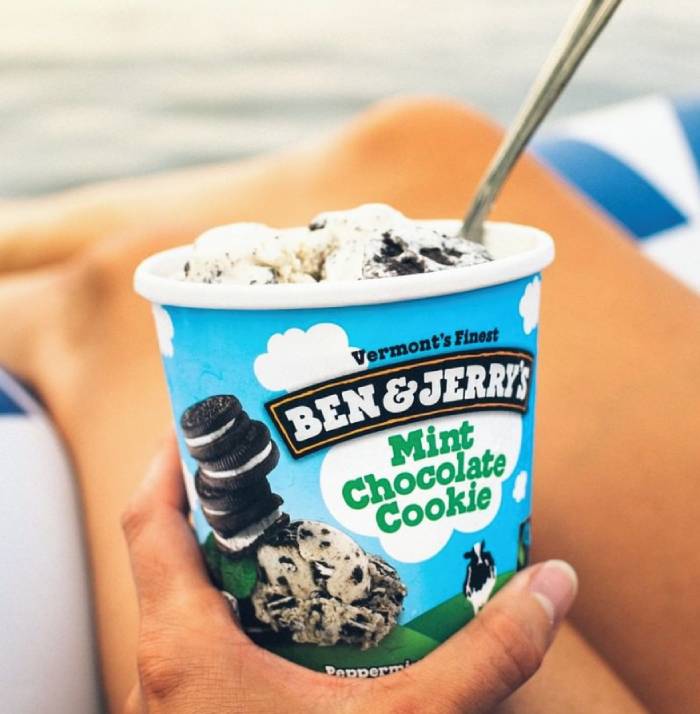 Available at Target.
5. Americone Dream
Vanilla ice cream with fudge-covered waffle cone pieces and a caramel swirl.
This Stephen Colbert-inspired creation tastes good, but we can't help but compare it to the "more is more" approach that Fallon's ice cream captured.
This flavor doesn't have a whole lot of "wow" factor. The cones have a chocolate coating, but the overall texture is a bit soggy. And not in the yes we realize cones have been soaked in ice cream kind of way. More like if you got an ice cream cone then dropped it on the floor and scraped it back into the pint.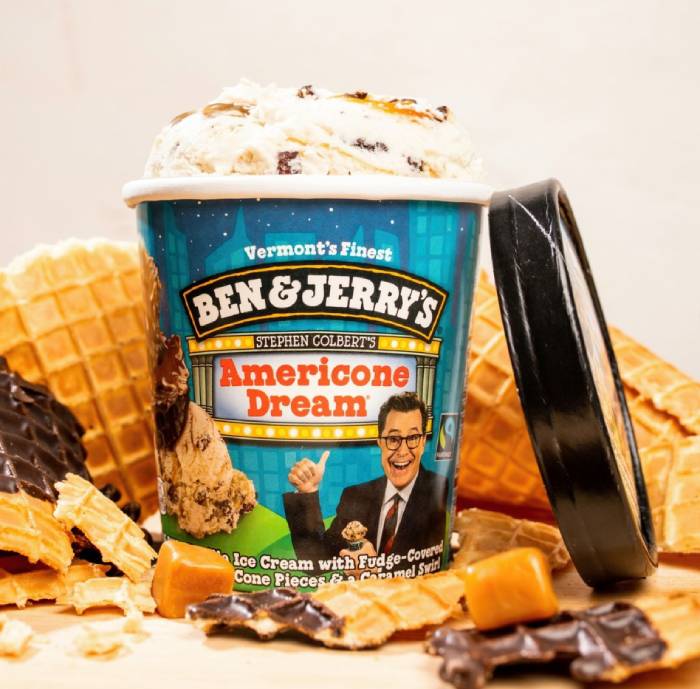 Available at Target.
6. Chocolate Fudge Brownie
Chocolate ice cream with fudge brownies.
It's hard to hate this one. Unless you hate chocolate. In which case, why are you eating it? Are you just looking for reasons to be upset?
The ice cream is decadent and made even better by the brownies additions. Which, after sitting in the ice cream, have pretty much turned into soup. Brownie soup? We're pretty sure that's a dream we had last night.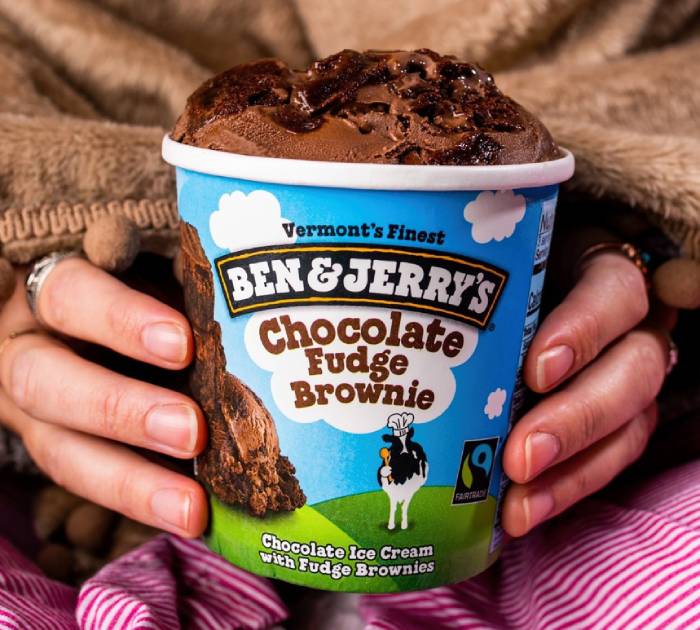 Available at Target.
7. Coffee Coffee Buzz Buzz Buzz!
Coffee ice cream with espresso bean fudge chunks.
The name describes us after our usual four shots of espresso. But, this coffee ice cream is a great way to introduce non-coffee drinkers to the stuff, since it tastes like coffee, but is…you know…dessert.
This Ben and Jerry's flavor is sweeter than any real standard coffee would ever be, but less sweet than almost every secret menu Starbucks drink we've ever seen.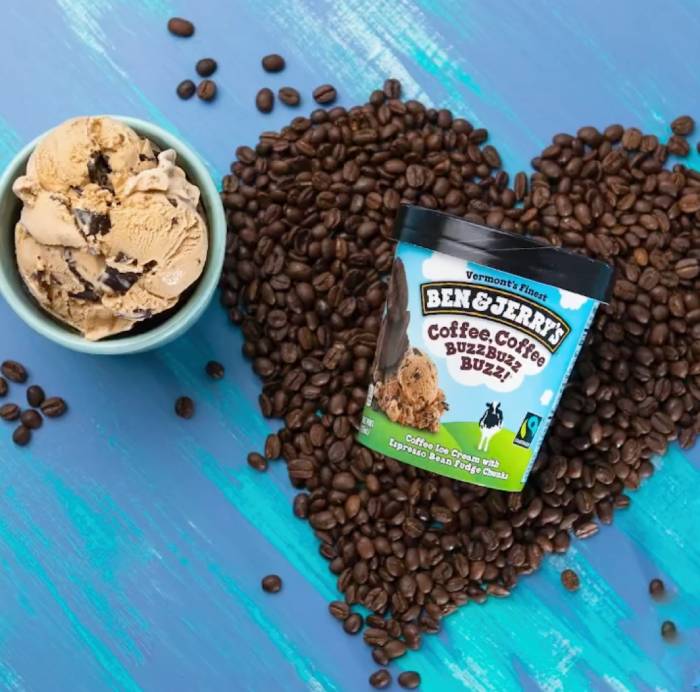 Available at Ben & Jerry's.
8. Peanut Butter Cup
Peanut butter ice cream with peanut butter cups.
The ice cream has a big peanut butter flavor, and it would be a disservice to say it's only dotted with peanut butter cup pieces since there are straight up full candy pieces inside. More than some high-protein ice creams we know that we're not naming Halo what.
We love peanut butter cups more than most things, but the full cups had us taking bites that were a bit too big for our taste. The cups were too cold to bite in half, so we were left to a questionable mouthwarming tactic. Not saying it wasn't effective. But your M&Ms might get jealous.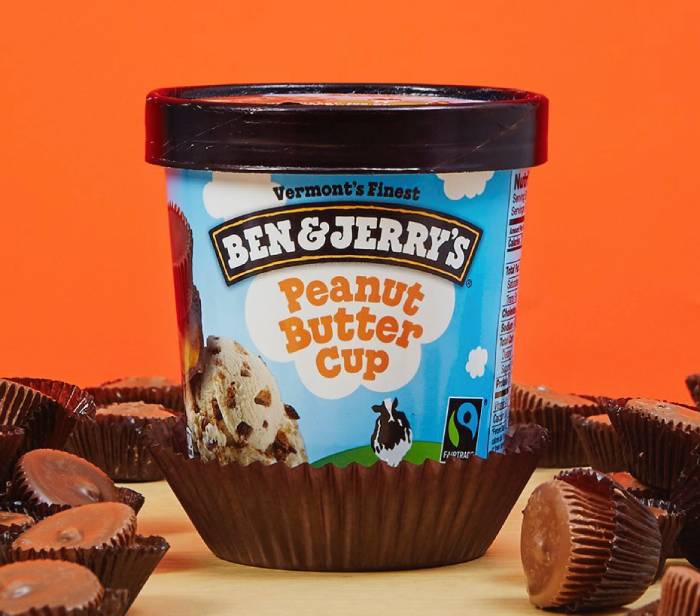 Available at Ben & Jerry's.
9. Strawberry Cheesecake
Strawberry cheesecake ice cream with strawberries and a thick graham cracker swirl.
The strawberry ice cream had a pleasant balance of tang and sweetness that we love about a cheesecake, but didn't actually taste much like strawberries. But that's fine with us. Strawberry ice cream is the Frankie Jonas of the Neapolitan, anyway. The who? Exactly.
The strawberry flavor of the pint was redeemed with big chunks of strawberries. And while the graham cracker swirl tasted good, we missed the crunch of the crust. A valiant effort, all in all. Frankie would approve.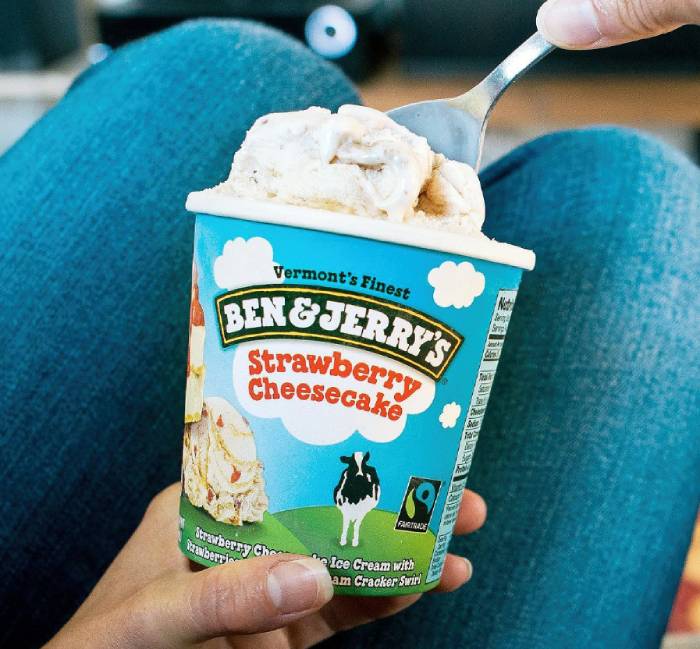 Available at Target.
10. Half Baked
Chocolate and vanilla ice creams mixed with gobs of chocolate chip cookie dough and fudge brownies.
The name says it all, but seriously, this one needed to commit. Perhaps it tried to swing as big as The Tonight Dough, but got a little lost along the way. Or some other sportsball metaphor.
Every element was tasty, but between the two different ice cream flavors and two different mix-ins, they didn't really compliment each other so much as they distracted from one another. Half baked, you have so much potential!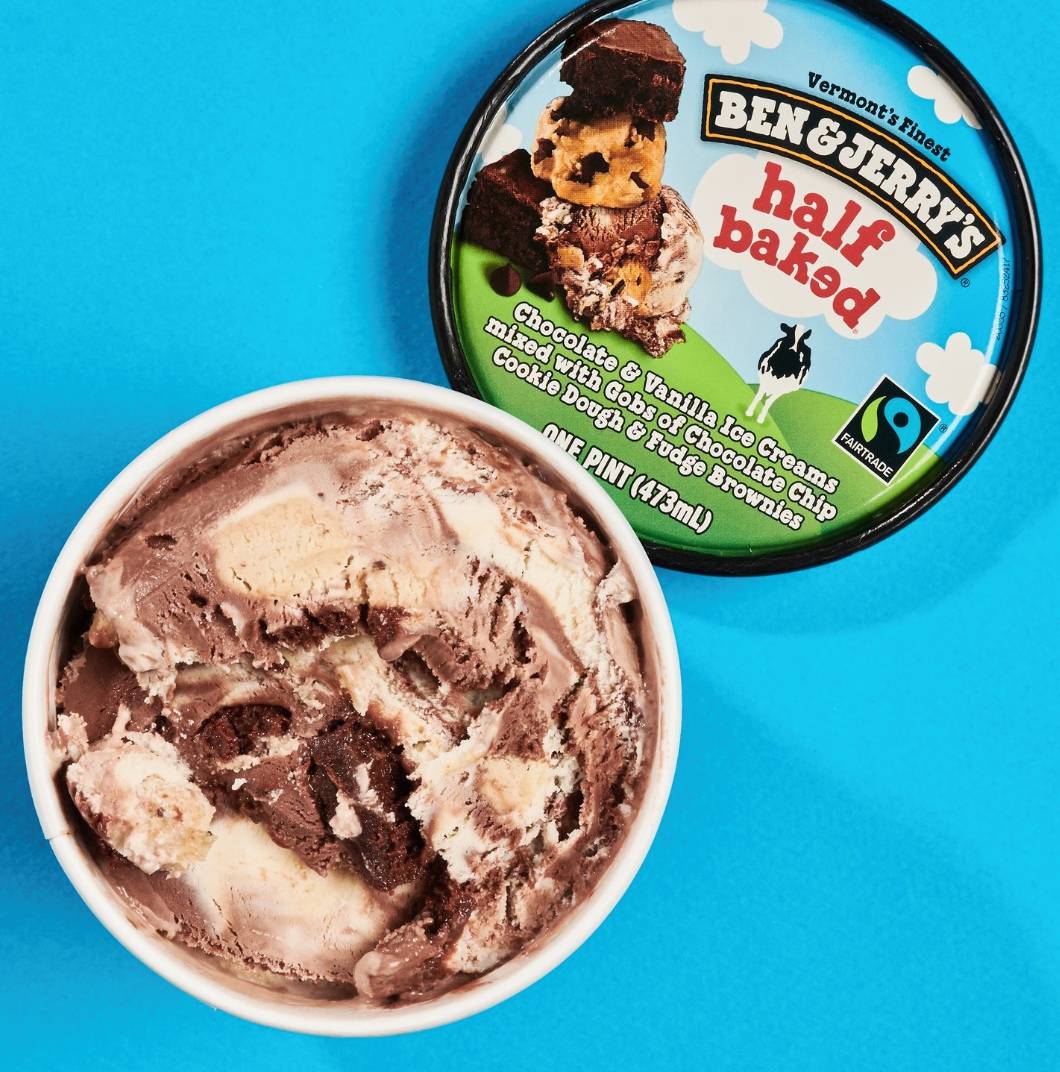 Available at Target.
11. Chunky Monkey
Banana ice cream with fudge chunks and walnuts.
We know chunky is in the name, but this could have benefited from less chunkage. Just as we could benefit from not saying things like "less chunkage." Almost every scoop had a full walnut and a big piece of fudge, but we would have preferred smaller, better-distributed nuts and a fudge swirl.
As with most artificially banana-flavored things, the ice cream was polarizing. It wasn't unpleasant, which automatically puts it in the top tier of most banana-flavored creations. But it wasn't entirely satisfying.
We couldn't really decide how we felt about the ice cream, so we kept going back for more. Are Ben and Jerry actually evil geniuses?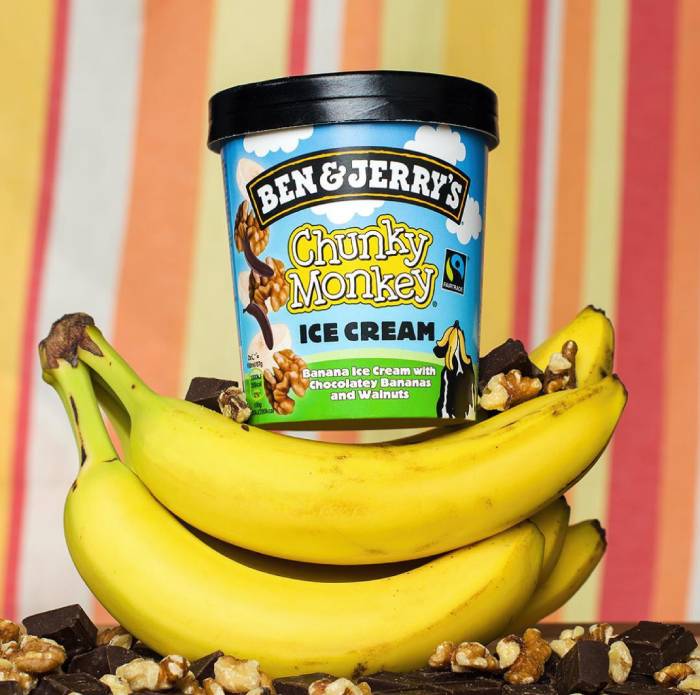 Available at Ben & Jerry's.
11. New York Super Fudge Chunk
Chocolate ice cream with white and dark fudge chunks, pecans, walnuts, and fudge-covered almonds.
Not as many chunks as you'd expect from the name and description. Which, after Chunky Monkey, we learned can be a good thing.
We liked it, but we'd have been disappointed if we got it banking on finding all of those chunks. We're very good at decision making. We swear.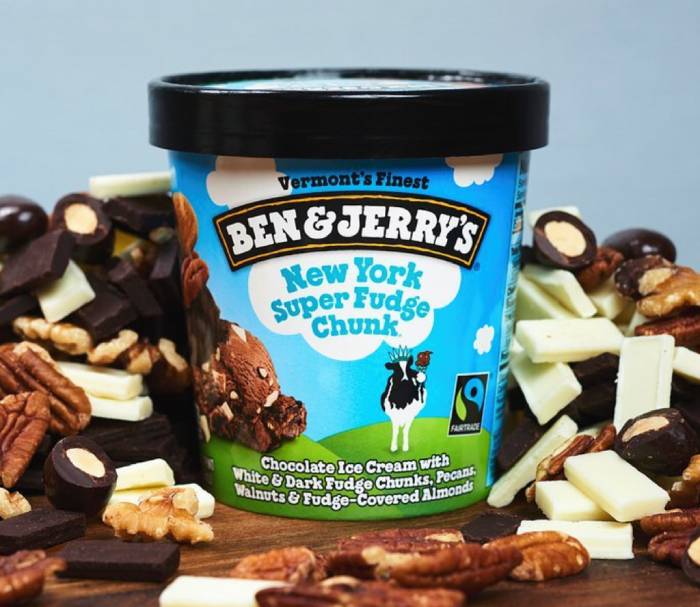 Available at Ben & Jerry's.
12. Phish Food
Chocolate ice cream with gooey marshmallow swirls, caramel swirls, and fudge fish.
This flavor has one of the best names of the batch. But the decadent chocolatey-ness that we love from Ben and Jerry's is actually a curse this time.
Because the chocolate ice cream is so rich and there's fudge mix-ins, it's difficult to taste the other flavors underneath. As a result, the marshmallow and caramel just made it more sweet in a one-note way. D sharp to be specific.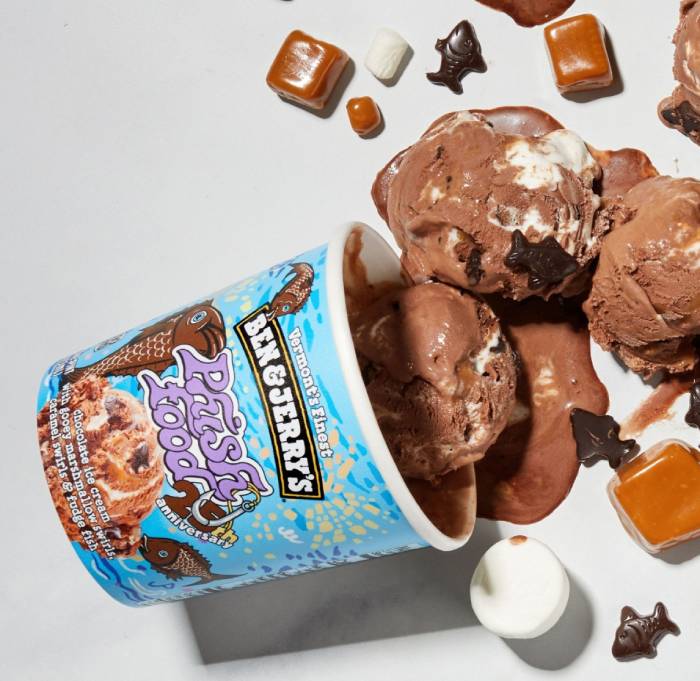 Available at Target.
13. Chocolate Chip Cookie Dough
Vanilla ice cream with gobs of chocolate chip cookie dough.
Look. We're just going to say it: the cookie dough pieces are too big.
Instead of the cookie dough and ice cream complimenting each other, we're left wondering why there's vanilla ice cream interrupting our cookie dough experience.
It also forced us to come to terms with the fact that we probably liked it so much as kids because we could just eat the cookie dough out and leave the ice cream remains for whomever opened the pint later. Have we changed our behavior? Absolutely not.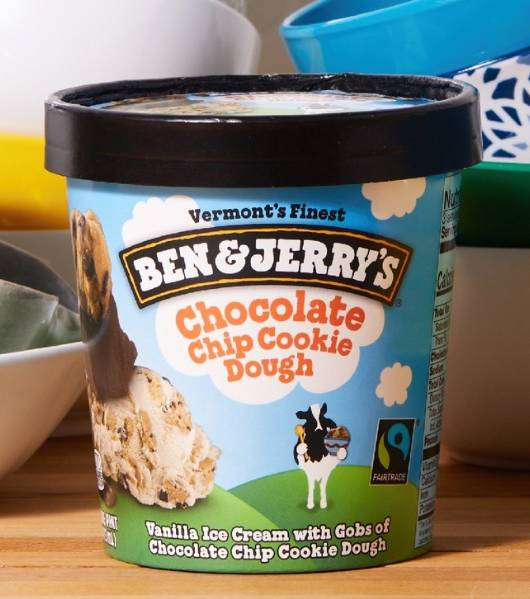 Available at Target.
14. Chocolate Therapy
Chocolate ice cream with chocolate cookies and swirls of chocolate pudding ice cream.
We are strong believers that there is no such thing as too much chocolate by volume. There is, however, such a thing as too much chocolate by proportion, and this has proven that point. There was no relief from the chocolate. Chocolate surrounded us. Drowned us. Overtook us. What is this, exposure therapy?
Everywhere we looked, there was chocolate. It got us dangerously close to feeling like we were Augustus Gloop. And calling our actual therapist.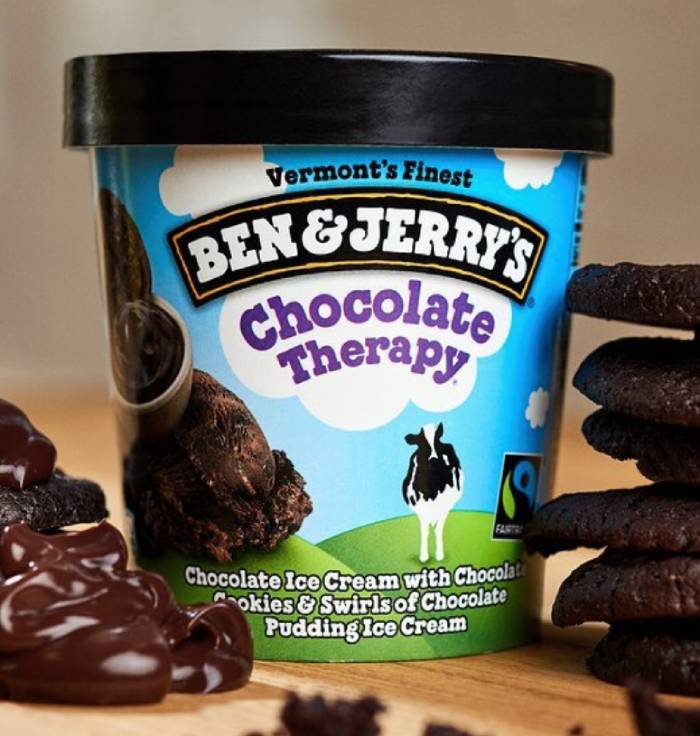 Available at Ben & Jerry's.
15. Cherry Garcia
Cherry ice cream with cherries and fudge flakes.
The ice cream doesn't really taste like cherries. The textural juxtaposition between the soft cherries and hard chocolate is jarring. Better dispersion of cherry chunks for more cherry flavor might help it, but you're in a safe space. Let's all say this one together: Cherry Garcia is not good.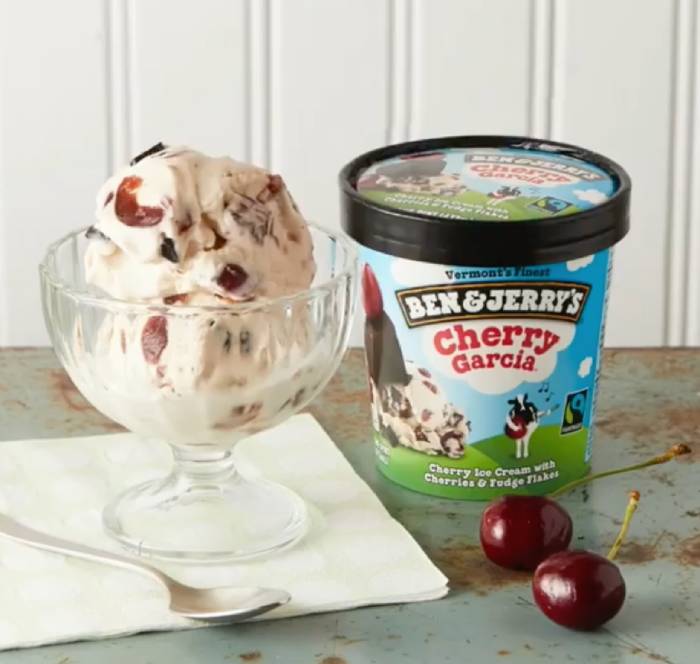 Available at Target.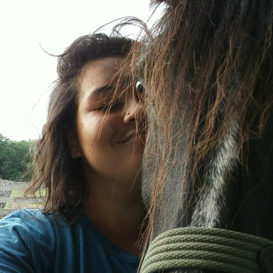 Latest posts by Hebba Gouda
(see all)