You read that correctly. Ben & Jerry's recently teamed up with Netflix to release a whole line of ice cream flavors so you can Netflix and Chill. Literally. And their newest limited-edition flavor Punch Line, sounds like their best flavor yet. And if you use the phone function on your mobile device, there's a chance you could score a free pint.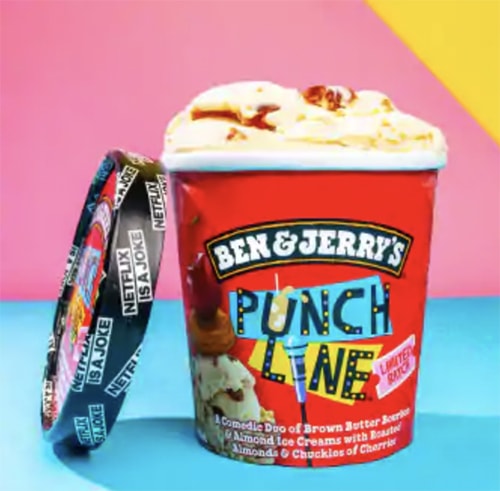 Punch Line ice cream is a "Comedic Duo of Brown Butter Bourbon and Almond Ice Creams with Roasted Almonds and Chuckles of Cherries." Which sounds delicious and also something that our English teacher would flag as a run-on sentence.
To market the new flavor associated with Netflix is a Joke, the Vermont ice cream makers have even come up with a hotline you can call to hear jokes from Netflix comedians, as Wanda Sykes, Fortune Feimster, and Meme Sommelier Aparna Nancherla explain in the promo video.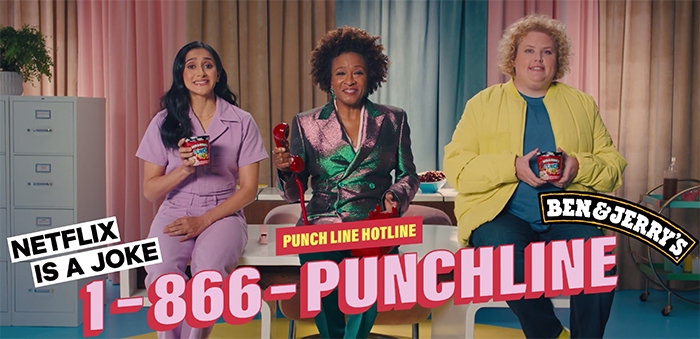 We can't promise it's better than our nonstop lists of puns, but you can call 1-866-PUNCHLINE (that's 1-866-786-245-463) and find out. And, maybe even score free ice cream. Then tell us, because we don't have a phone.
If you're not one of the lucky callers who gets a free pint, you can pick one up in the freezer section of most grocery stores for around $5.
Do You Have to Be 21 or Over to Buy Punch Line?
To get all the jokes? Probably. To buy the ice cream? Nope!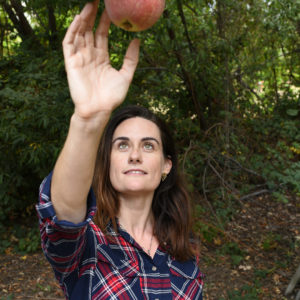 Latest posts by Rebecca Swanner
(see all)