Homemade Peanut Butter Cups are one of the fastest, easiest candy recipes you can make. All you need are three ingredients: peanut butter, coconut oil, and your favorite high-quality chocolate. And love. That's not an ingredient. We just weren't hugged enough as a kid.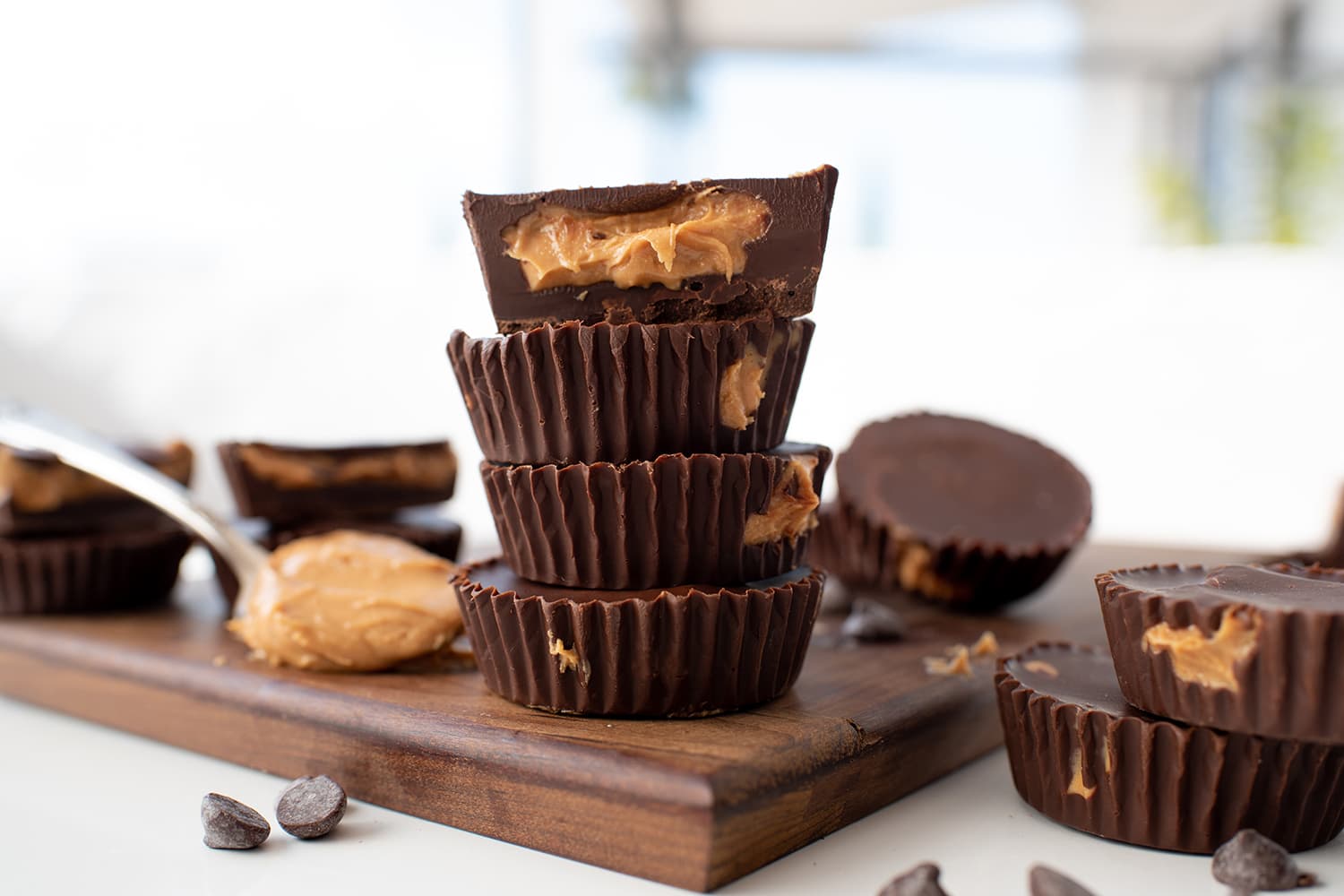 Reese's Peanut Butter Cups are easily one of my favorite candies. Unwrapping individually-packaged peanut butter cup after peanut butter cup until there was a veritable mountain of discarded orange and black wrappers was my post-Halloween ritual.
What I didn't realize, until a few weeks ago is that chocolate peanut butter cups are so simple to make at home. No one seems to have invented an Eternal Sunshine of the Spotless Mind machine so I can forget this, so I'm doing the next best thing: sharing this peanut butter cup recipe with you!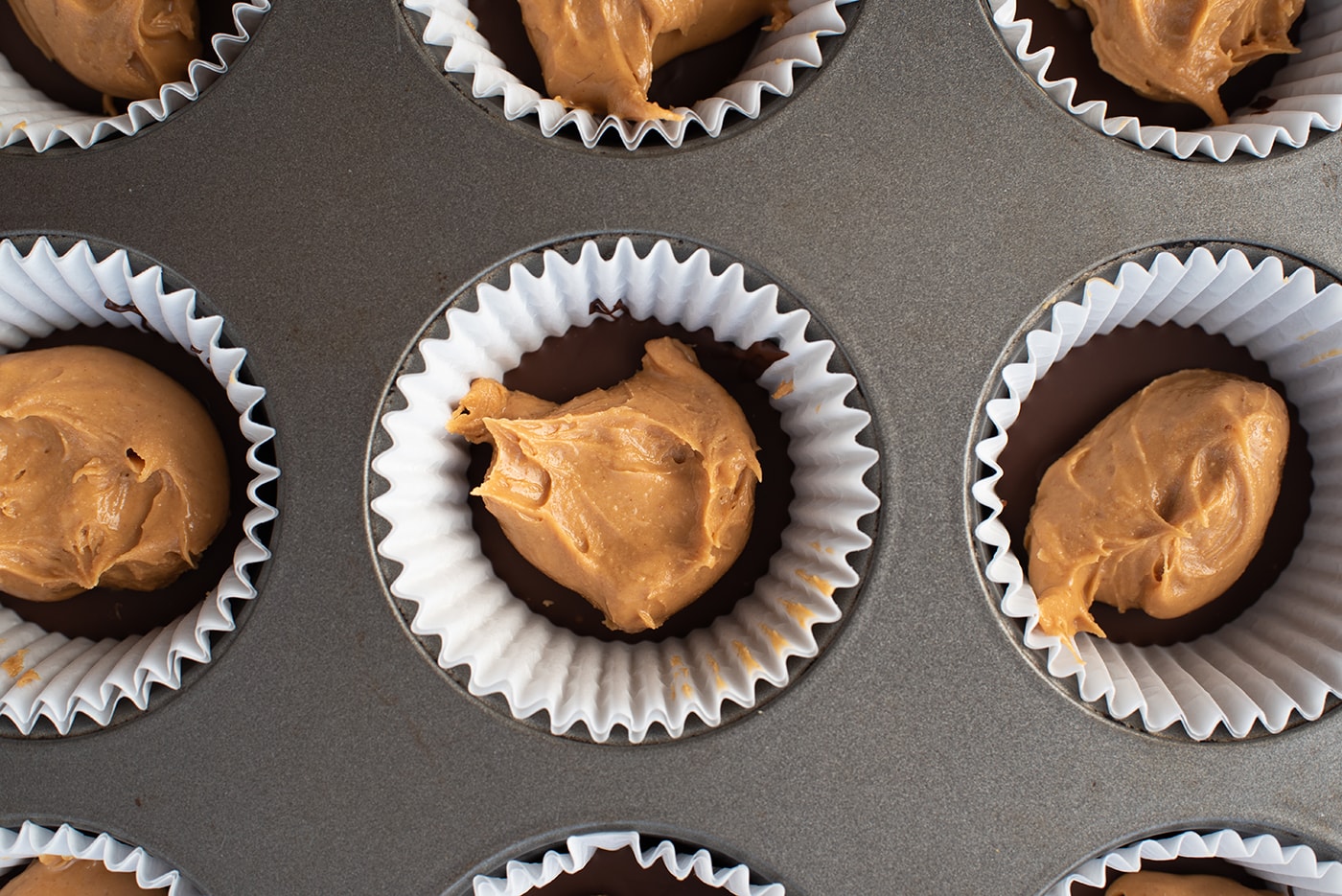 How to Make Peanut Butter Cups
Start by lining a standard muffin tin with cupcake liners. I prefer to use two each as I find it's easier to remove them later, but that's also more paper. And we like trees.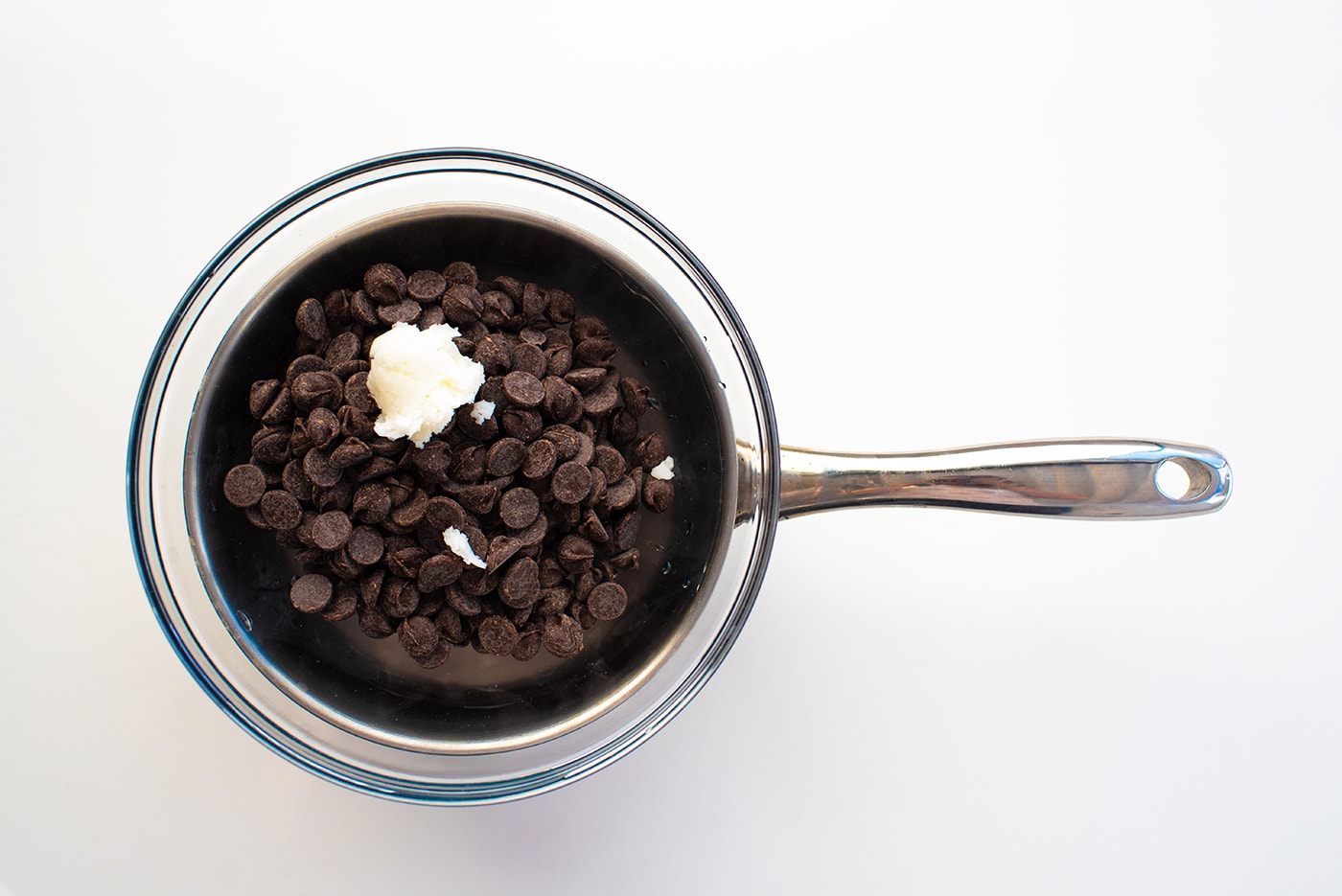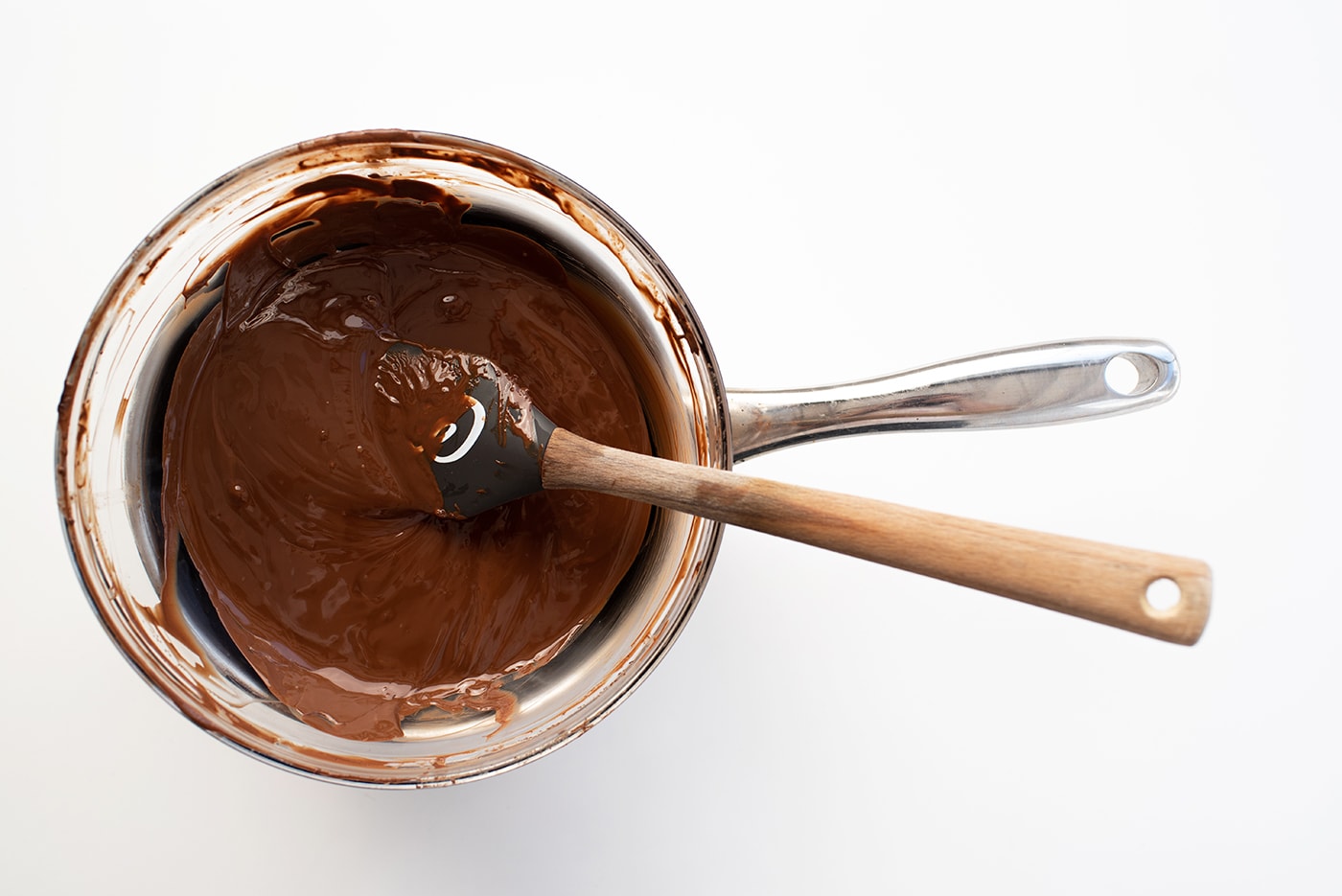 Melt coconut oil and dark or milk chocolate chips together in a double broiler or microwave and fill each liner with 1 tablespoon of melted chocolate. Freeze for five minutes.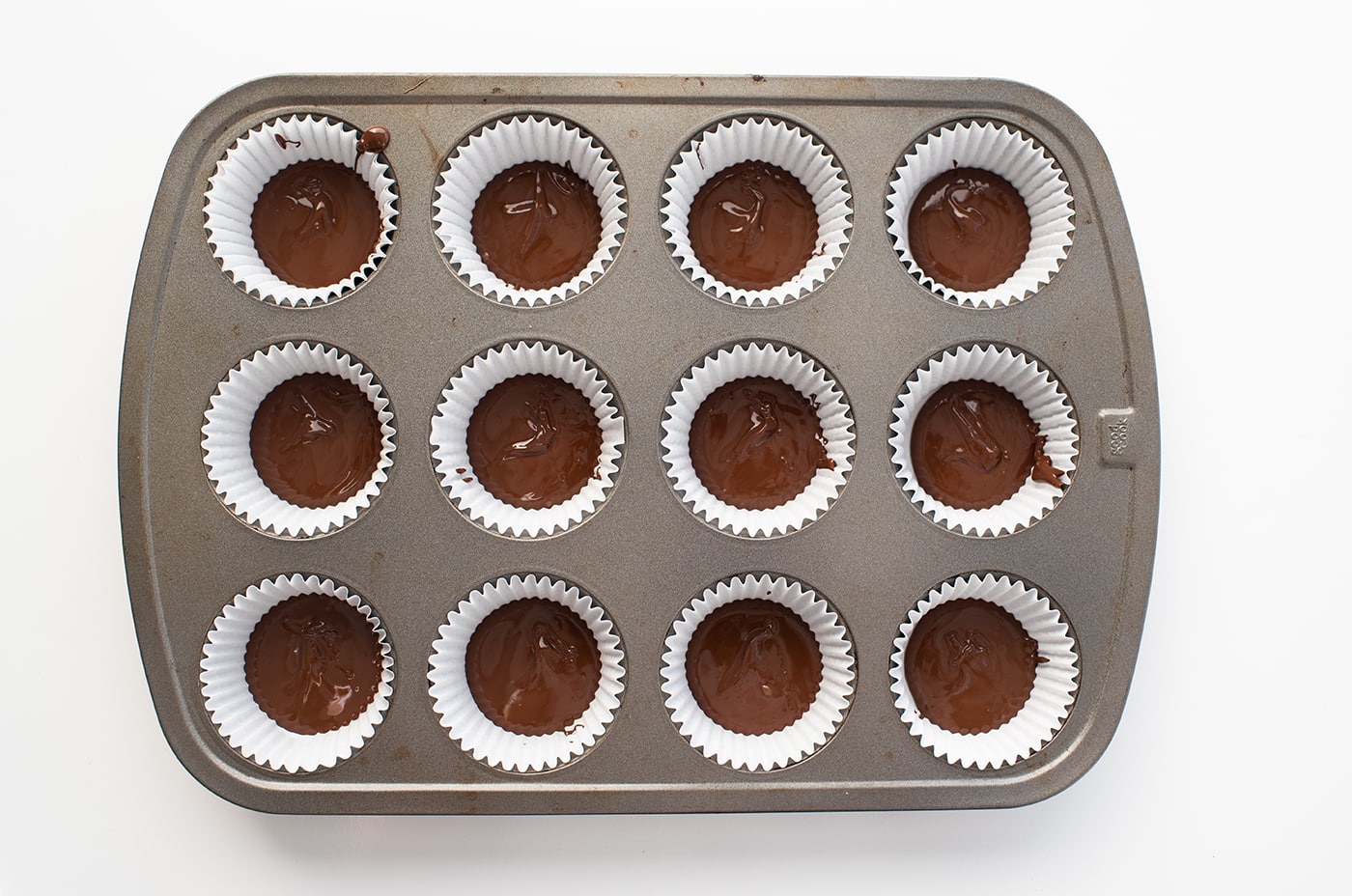 Once the chocolate base has frozen, top each with one tablespoon of peanut butter. Any kind of peanut butter works here. All-natural peanut butter that's been well mixed, spreadable peanut butter with sugar and oil.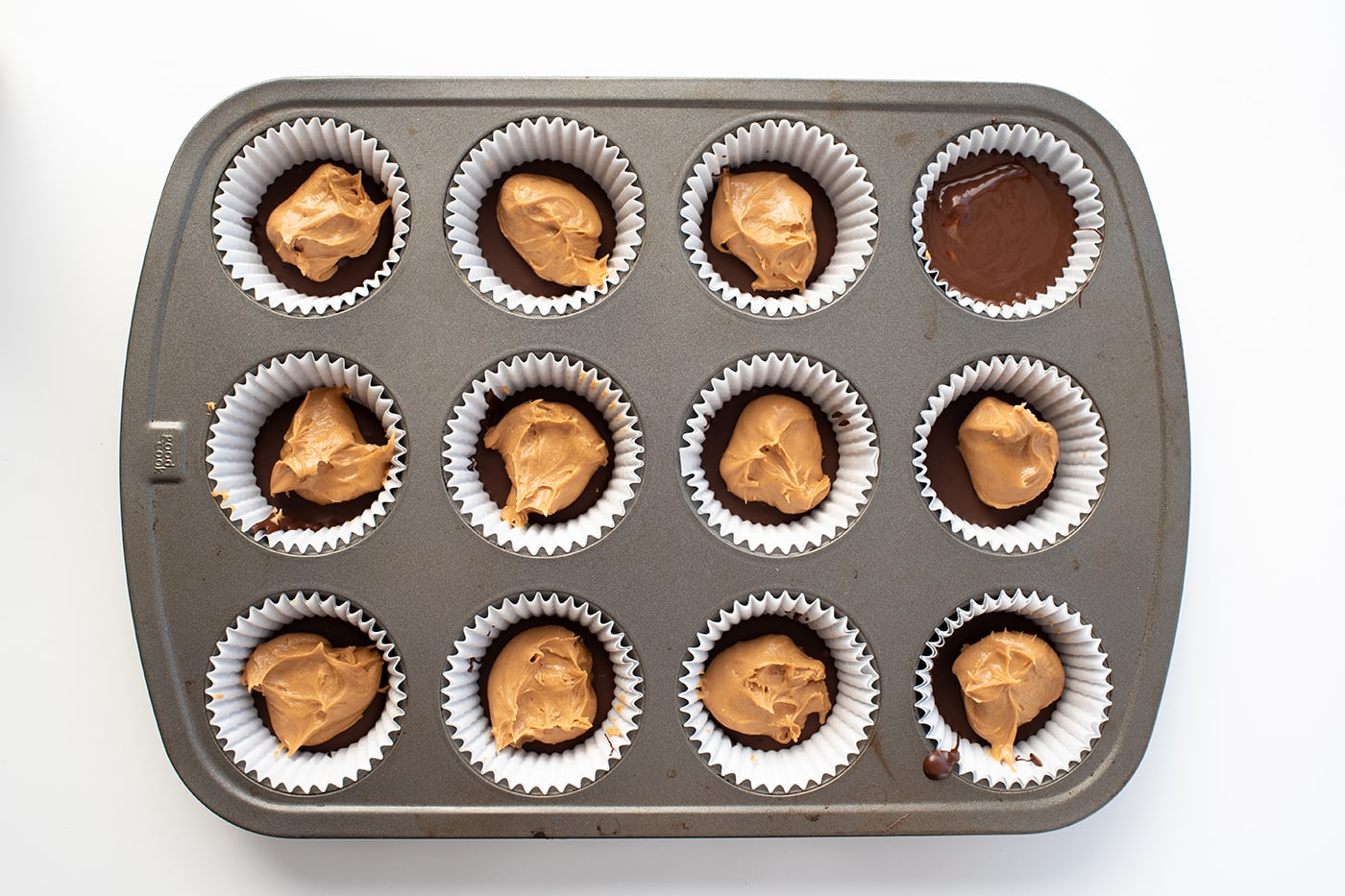 You can also make this peanut butter cup recipe with almond butter, cashew butter, or sunflower seed butter… or, come to think of it, even cookie butter. (Thanks for that, brain.)
Shake or bang the muffin tin on the counter to even out the peanut butter layer, then top with 2 teaspoons of the chocolate mixture and freeze for 15 minutes.
And now you've got 12 peanut butter cups! You're welcome! Also, I'm sorry.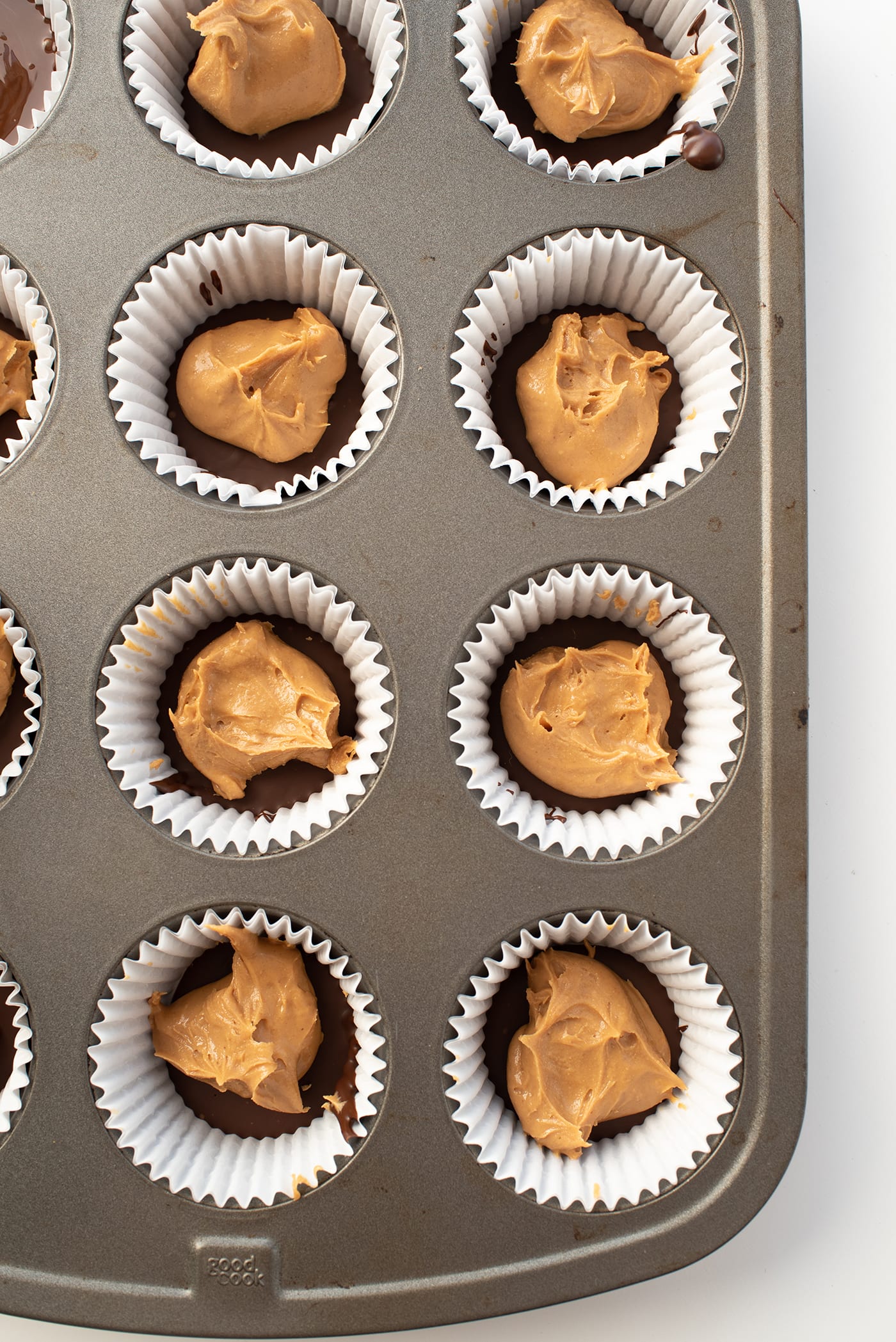 How to Store Peanut Butter Cups
Oh, you're not like me and didn't eat half of them in one sitting?
In that case, the cups are best stored in the freezer. Before eating, let them soften in the fridge or at room temp for a few minutes. Unless you really miss visiting your dentist.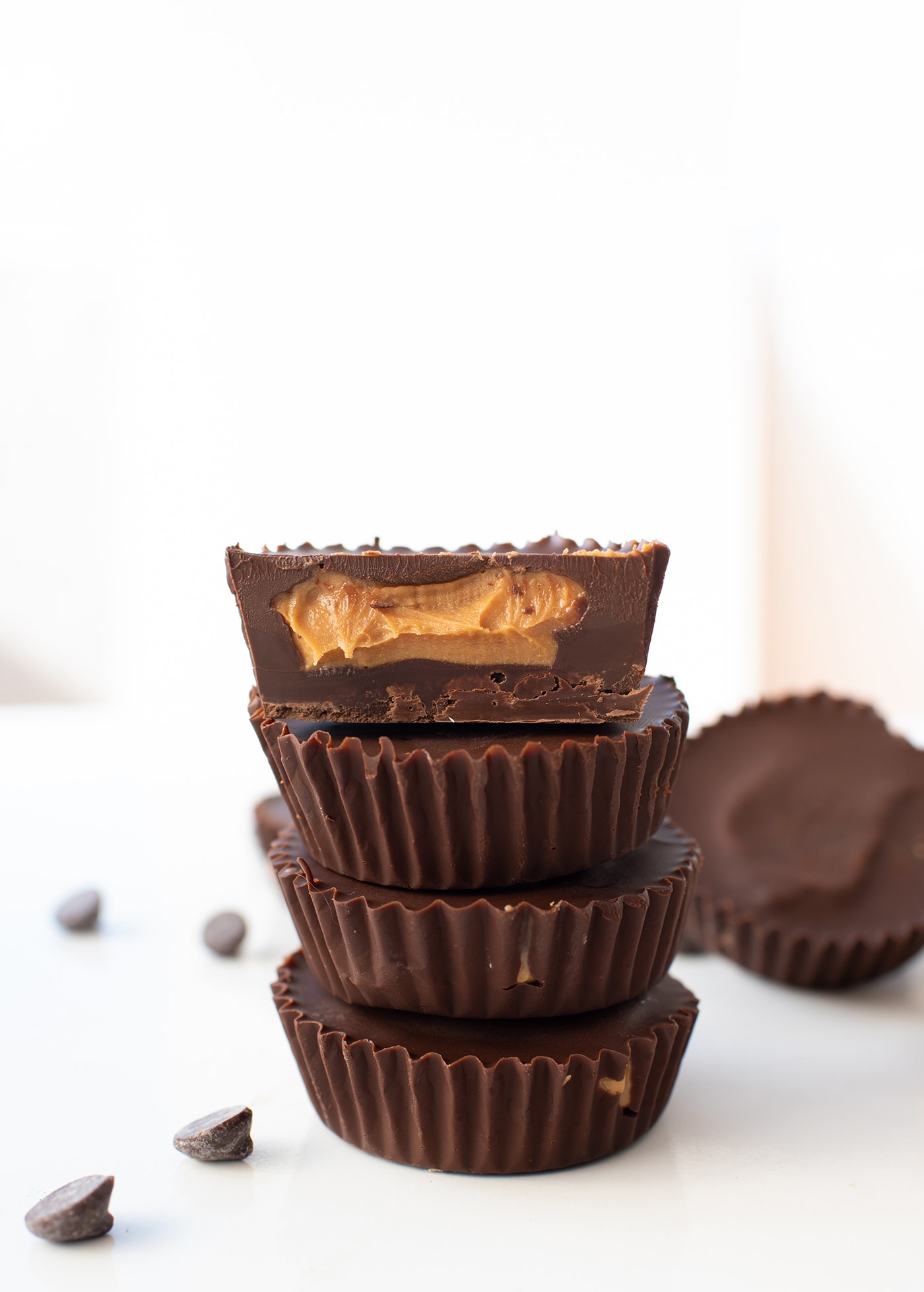 Homemade Peanut Butter Cups
Print Recipe
Make homemade peanut butter cups in just a few minutes with this easy recipe that combines chocolate, peanut butter, and coconut oil.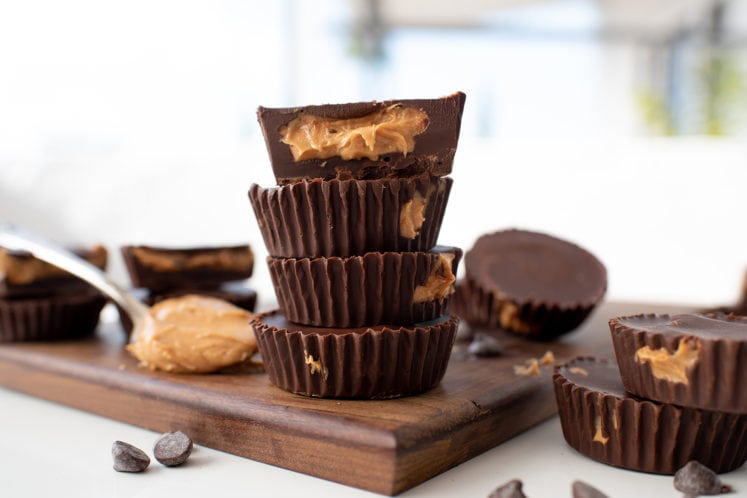 Servings: 12 peanut butter cups
Ingredients
1½ 12 oz. bags chocolate chips
2 Tbsp. coconut oil
12 Tbsp. peanut butter
Instructions
Line muffin pan with 12 cupcake liners.


Melt chocolate and coconut oil together in microwave or double boiler.


Fill each cupcake liner with 1 Tbsp. of chocolate mixture. Freeze for five minutes.


Spoon 1 Tbsp. peanut butter on top of each chocolate base. Tap on counter to level out if desired.


Top peanut butter with 2 tsp. chocolate mixture. Freeze for 15 minutes.

Notes
Two cupcake liners are easier to peel off than one, but one is more environmentally-friendly.
Nutrition Facts
Homemade Peanut Butter Cups
Amount Per Serving (1 peanut butter cup)
Calories 317
* Percent Daily Values are based on a 2000 calorie diet.
Did you make this recipe?
Leave a review below, then take a photo and tag @letseatcakeblog on Instagram so we can see it!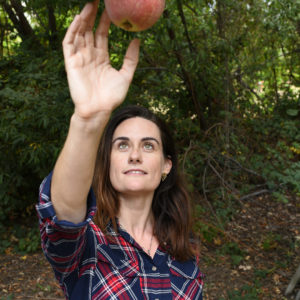 Latest posts by Rebecca Swanner
(see all)