Halloween is just around the corner and it's time to be planning your Halloween costume, and more importantly, your Halloween treats. Like this ready-to-bake Hocus Pocus cookie dough. Pop them in the oven, and within minutes, you'll conjure peanut butter oatmeal cookies with candy-coated "gems" and chocolate chips. And us. Because if you want to us to come visit, you can perform your best summoning spell or simply bake anything with peanut butter in it.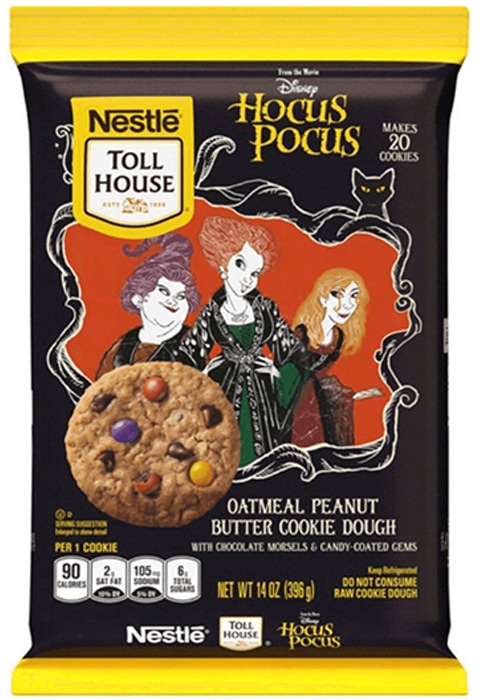 The Nestle Toll House cookie dough (spotted by Tami Dunn @tamisclock at Meijer) makes twenty 90-calorie Hocus Pocus cookies. Or, one large cookie brownie if you want to unleash your inner Winifred and pay no heed to the directions.
The gem colors — orange, purple, and yellow — each pay homage to a different Sanderson Sister and Dunn says they taste like M&M minis. And, flavor-wise, Dunn says the cookies taste mostly like oatmeal and chocolate. They don't sound like they're super peanut buttery (so try these peanut butter cookies if that's the flavor you're after).
The Hocus Pocus cookies should be available everywhere soon, so you too can go amok, amok, amok after chowing down on an entire batch of these wickedly delicious treats.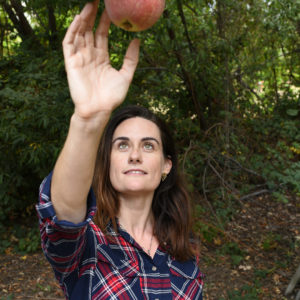 Latest posts by Rebecca Swanner
(see all)