Have you ever found yourself lurking outside a Crumbl Cookies store at 2AM, yearning for one of their mouth-watering creations? If so, we feel obligated to tell you that they're usually closed by then, that looks a little creepy, and…you can get your fix at any time with these Crumbl Cookie copycat recipes!
Forget about those late-night stakeouts and fire up your oven instead. From their classic Chocolate Chip Cookies to their more unique concoctions like Pina Colada Cookies, we've got all the secrets to help you recreate these treats in your own kitchen.
So, put on your apron, break out the butter, and get ready to impress your friends with your baking skills. These Crumbl copycat recipes are just as good as the real thing, so don't blame us if you end up eating the entire batch before anyone else gets a taste.

18 Crumbl Cookie Copycat Recipes
1. Frozen Hot Chocolate Crumbl Cookie Copycat Recipe
We're pretty sure that making a frozen hot chocolate cookie is equivalent to doing magic. So if you succeed, consider this your official Hogwarts acceptance letter. Minus the owls.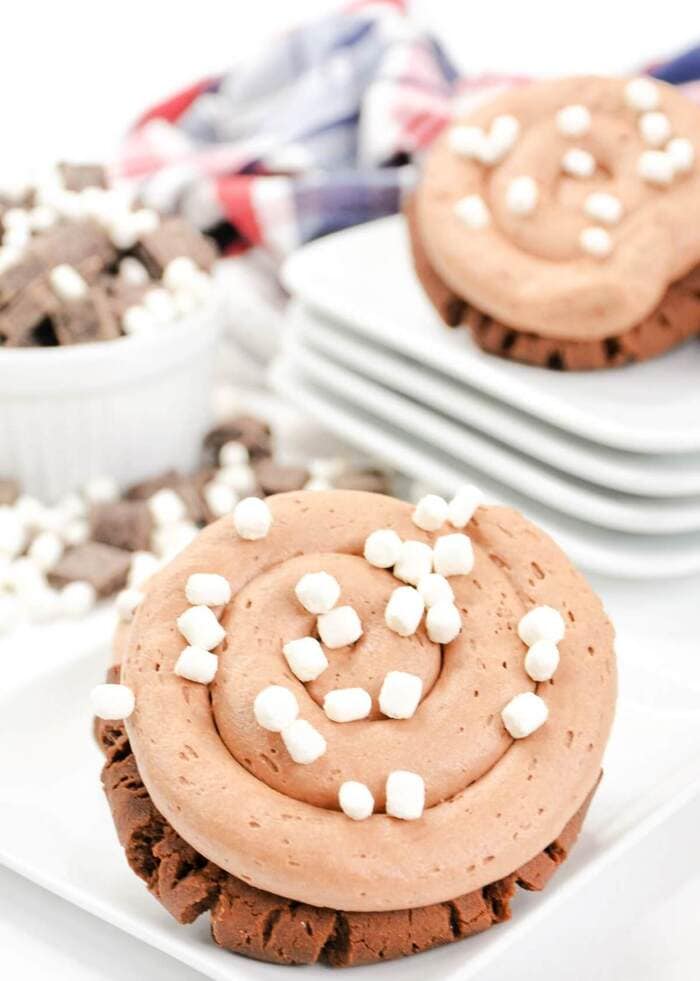 2. Pina Colada Crumbl Cookies
If you like pina coladas…then you'll love this tropical Crumbl Cookies copycat recipe. And a shot of rum on the side.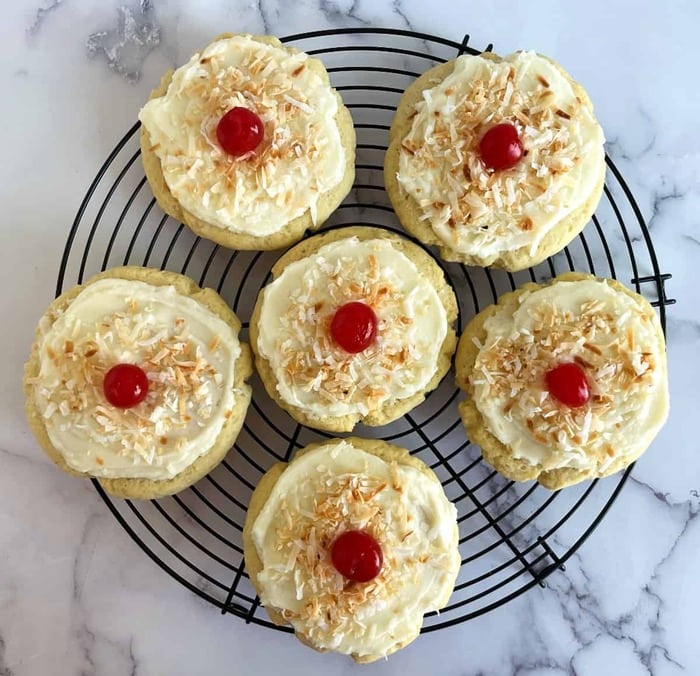 3. Twix Crumbl Cookies
What's better than one cookie? A cookie with candy on top! And world peace. But we can only do so much with butter and flour, okay?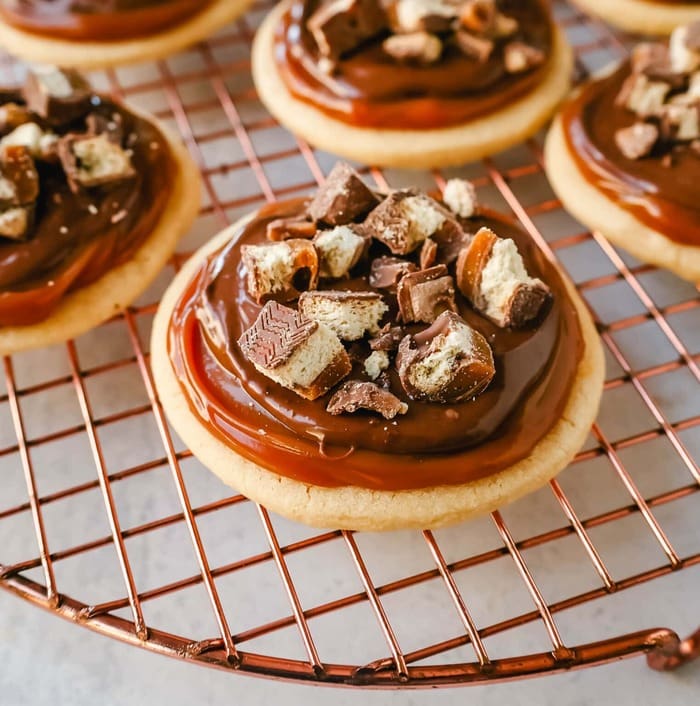 4. Oreo Crumbl Cookies
Crumbl Cookies has made a lot of recipes that feature Oreos, and they've all been a hit. If eating an entire sleeve of these cookie sandwiches just isn't giving you that thrill anymore, this one's for you.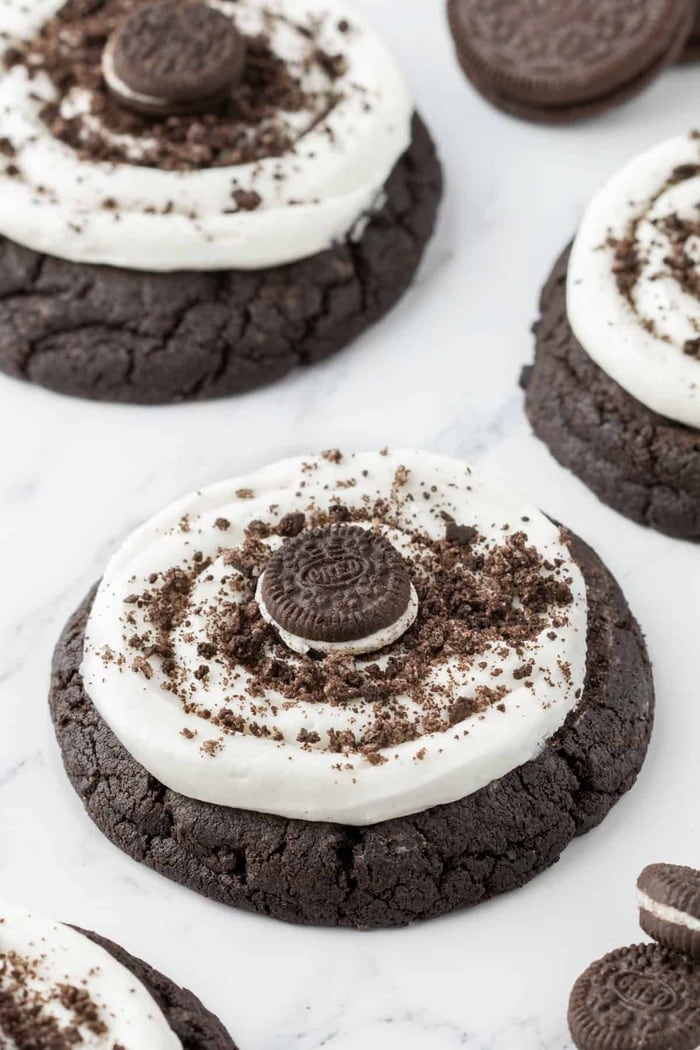 5. Cinnamon Roll Crumbl Cookies Copycat Recipe
It's totally acceptable to eat cookies for breakfast when they look and taste exactly like cinnamon rolls. Those are the rules.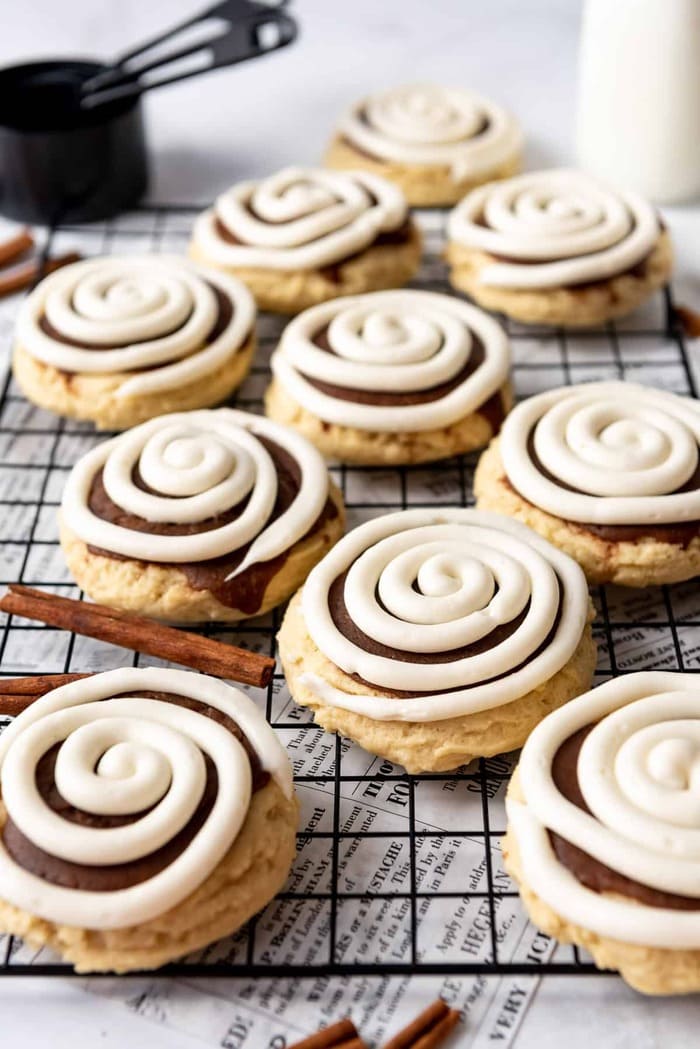 6. Milk Chocolate Chip Crumbl Cookies
Here's the copycat recipes for the classic Crumbl's Milk Chocolate Chip cookie. It's on the menu every week, but just in case they decide to pull a fast one on you, this recipe will make sure it's available whenever you want it.
Or whenever your kitchen gremlin wants it. They get so needy sometimes.

7. Oreo Cheesecake Crumbl Cookies
Cookie plus cookie sandwich plus cake equals a true triple threat. See Mom, we can do math!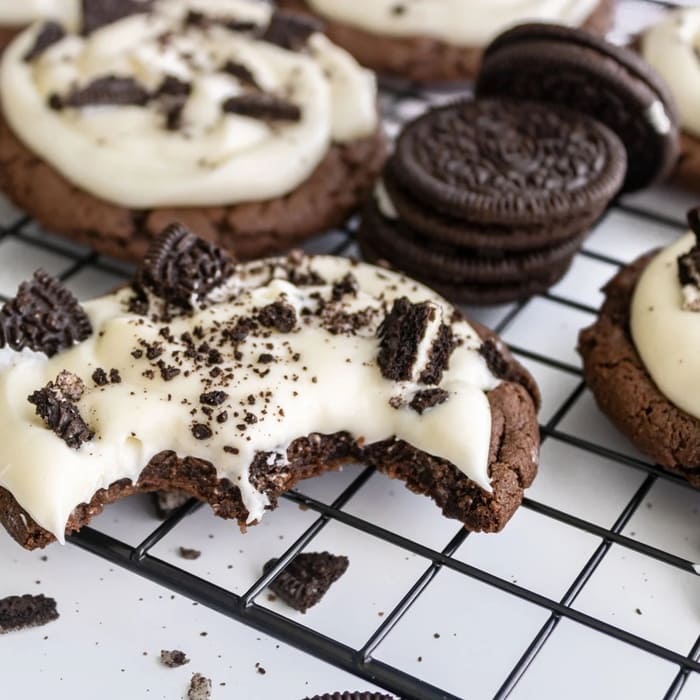 8. Crumbl Pink Sugar Cookie Copycat Recipe
This cookie is the other weekly staple at your local Crumbl. While it may just seem like your average sugar cookie, but don't be fooled. It's pink! Someone call Barbie. It's time to party.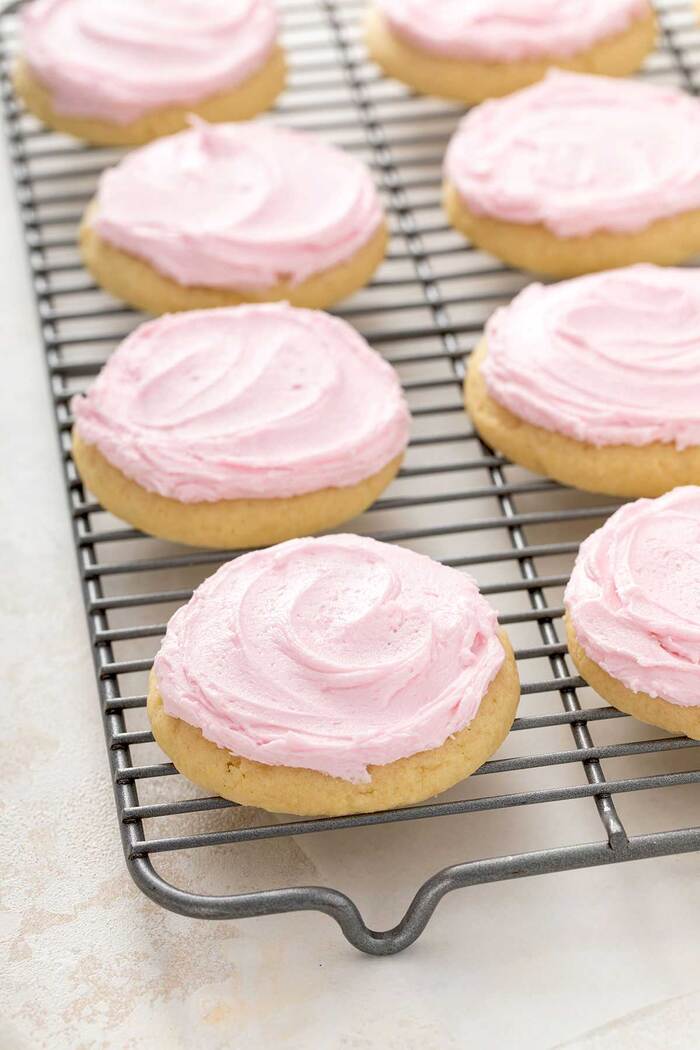 9. Crumbl Oatmeal Cookies
If you want to stay true to the Crumbl Cookies recipe, then follow this recipes as-is. But if you want to spice things up – and possibly ignite a passionate debate – add in some raisins. Don't turn on us, we're just the messenger!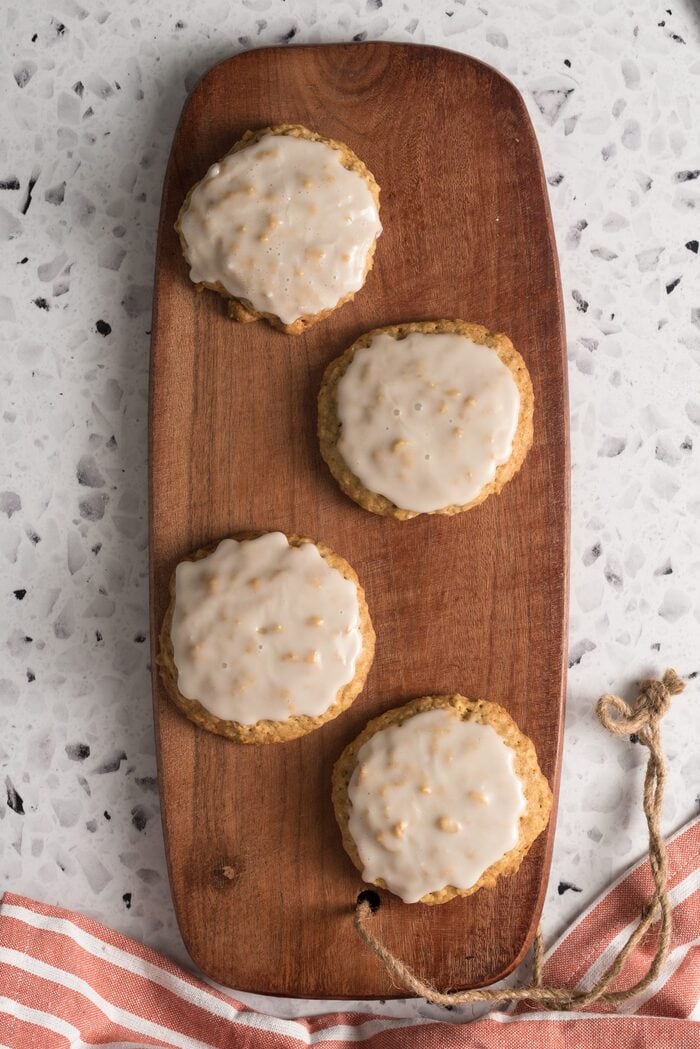 10. Salted Caramel Cheesecake Crumbl Cookies
We finally understand why salt was used as currency back in the day – it makes everything better! We just traded our two-year-old nephew a Pokémon card for a few grains. Sucker.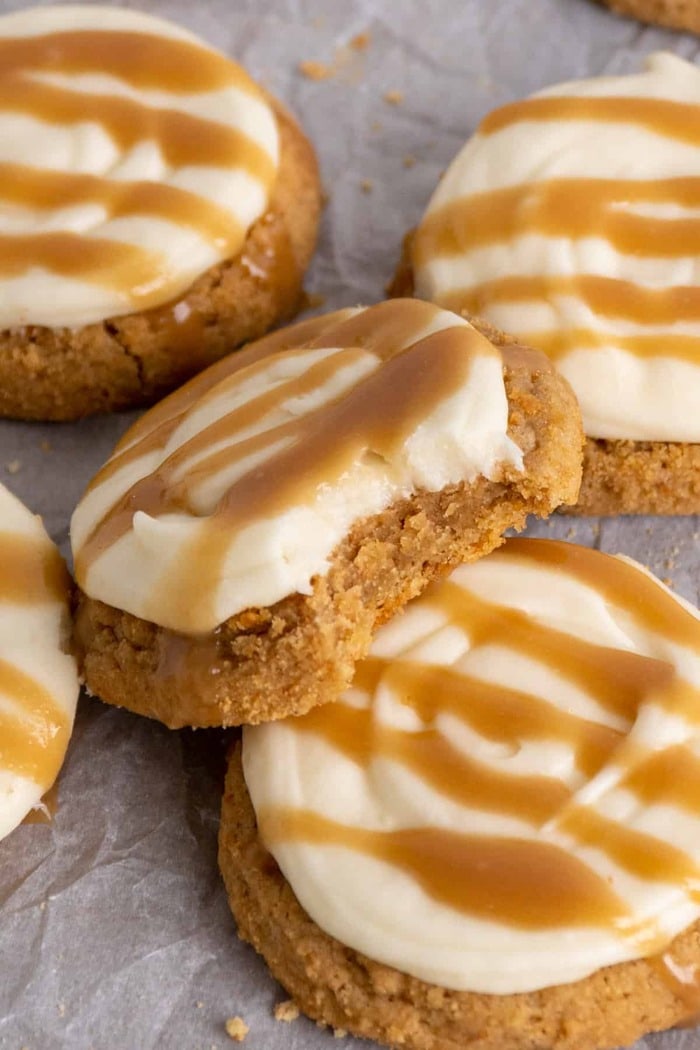 11. Cotton Candy Crumbl Cookies
This copycat recipe might not have actual cotton candy in it, but it has Nerds sprinkled on top, and tastes amazing. Cue the nostalgia. And the sugar crash. (And, if you want actual cotton candy flavor, add a drop or two of this oil to your frosting.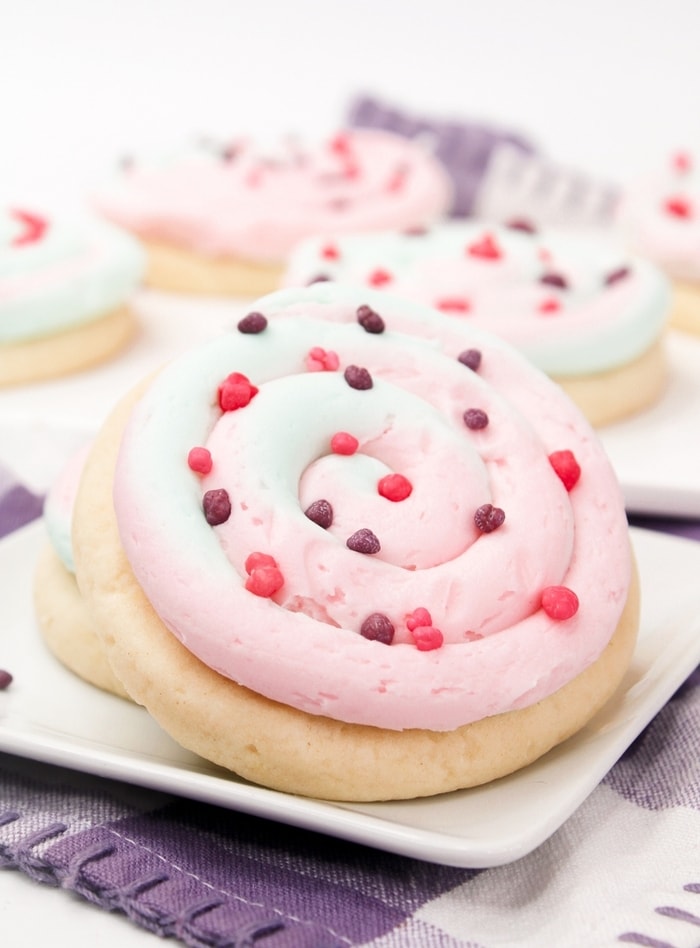 12. Boston Cream Pie Crumbl Cookies
It's a pie! It's a cookie! It's…probably going to take a lot of concentration to make properly, so please let us get to work.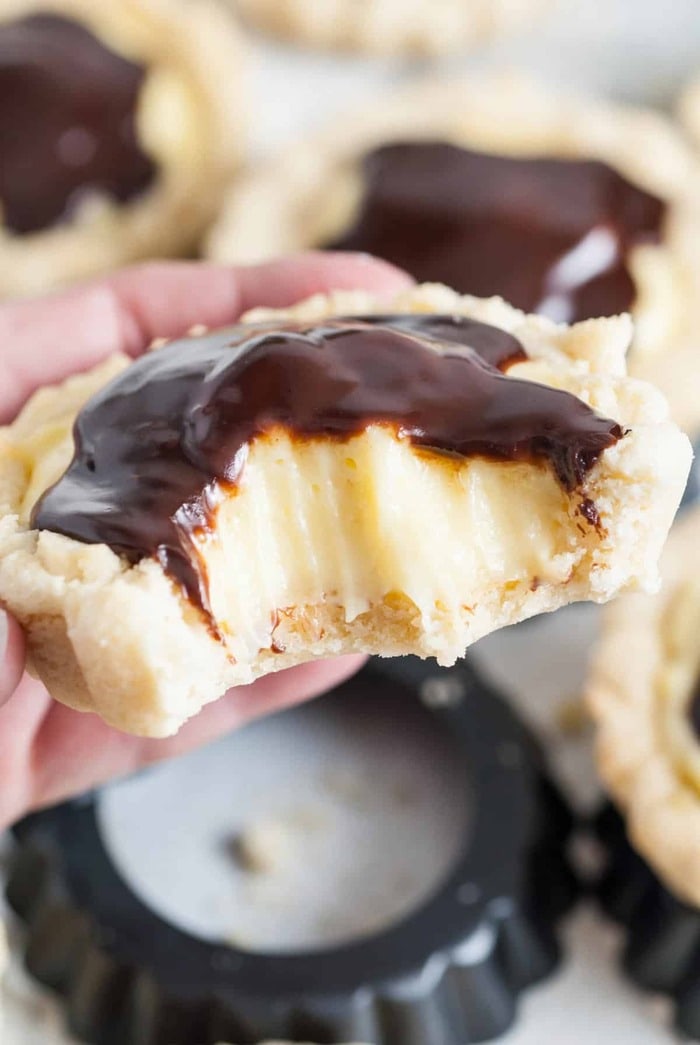 13. Key Lime Pie Crumbl Cookies
Is a cookie healthy if it has fruit on top? Asking for a friend. Because we also ate these vegan key lime cheesecake bars for lunch.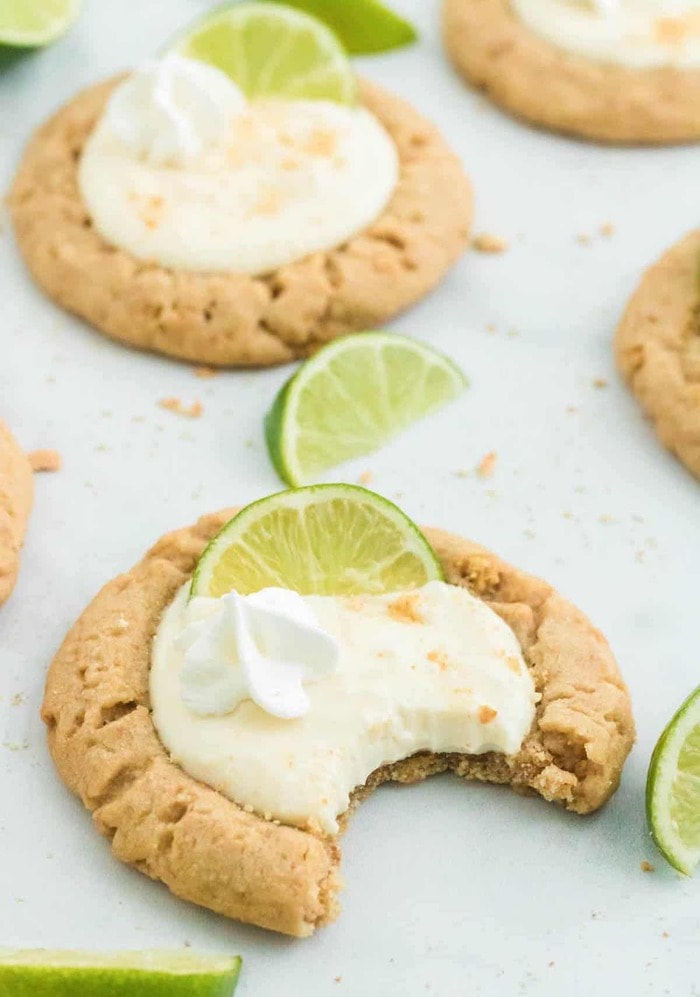 14. Chocolate Dirt Cake Crumbl Cookie Copycat Recipe
Crumbl was really tapping into our favorite elementary school memories with this recipe. Back then, nothing was funnier than pretending you were eating dirt and worms. Okay…it's still pretty funny. But at least now we can tie our shoes.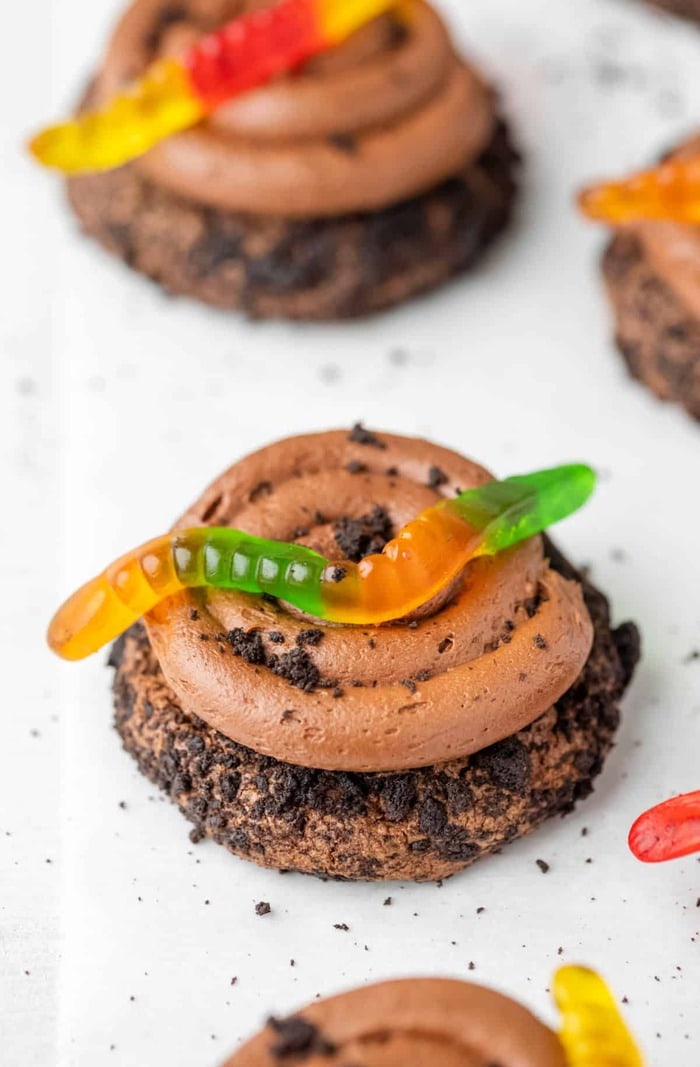 15. Hot Chocolate Crumbl Cookies
You'll feel like you're walking in a winter wonderland after a few bites of this Crumbl Cookies copycat recipe. Frosty…how'd you get over there??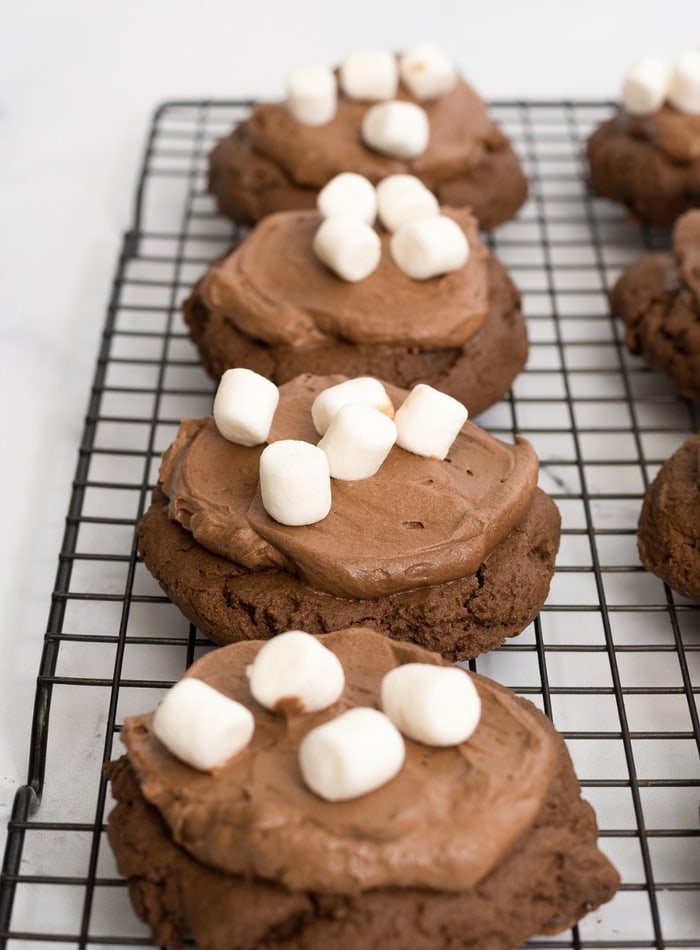 16. Crumbl Biscoff Cookies
This Crumbl Cookie has a cookie butter cookie on top of a cookie. Orange you glad we're done saying "cookie?" For now?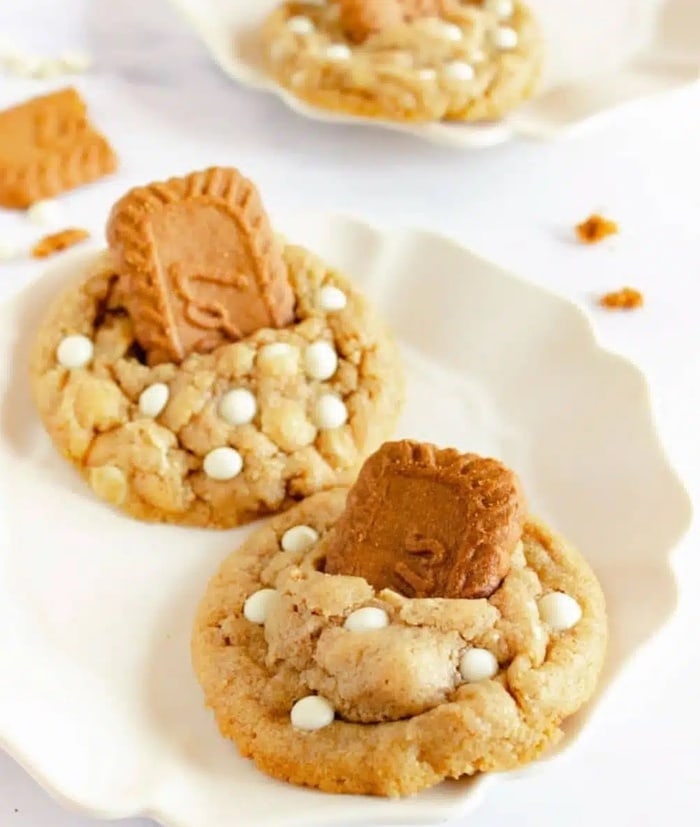 17. New York Cheesecake Crumbl Cookies
Give yourself a taste of the Big Apple's finest dessert with this copycat recipe. Just don't tell Levain.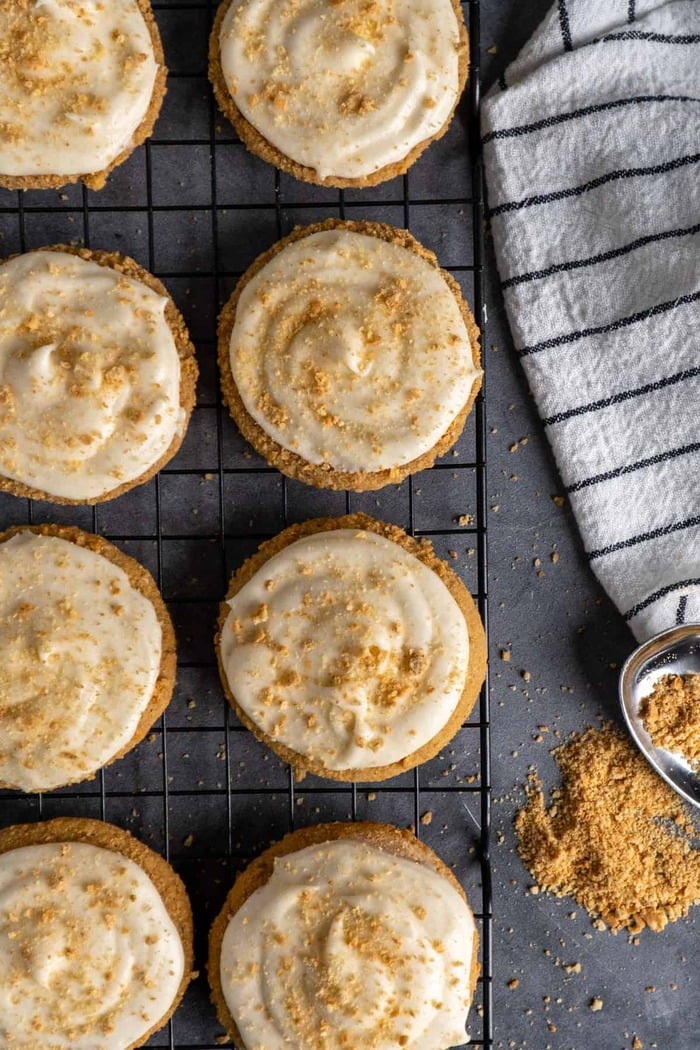 18. Peppermint Bark Crumbl Cookies
Peppermint may be a flavor that's reserved for the holiday season, but we think these would taste pretty great at any time of year. Except for March. Don't be ridiculous.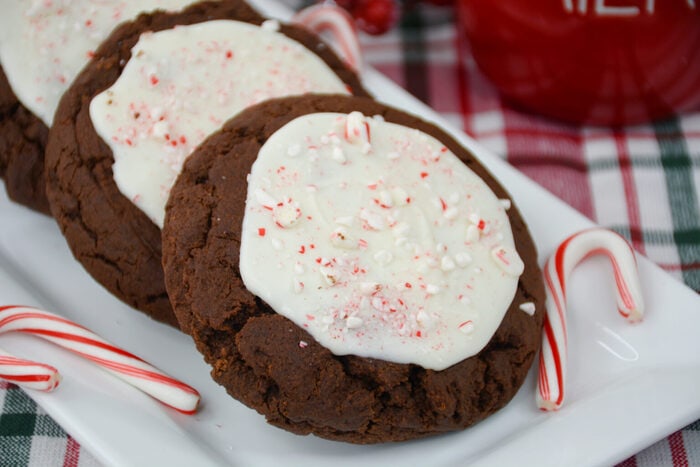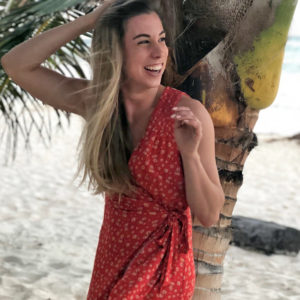 Latest posts by Hannah Rex
(see all)