These days the cookie news is just flying off the racks! Ok, forgive our terribly cookie pun, but we're serious. The first was the Levain Bakery announcement. Then there was the arrival of Hocus Pocus cookie dough. And, the latest? It looks like next year there will be a brand-new Girl Scouts cookie called the Toast-Yay!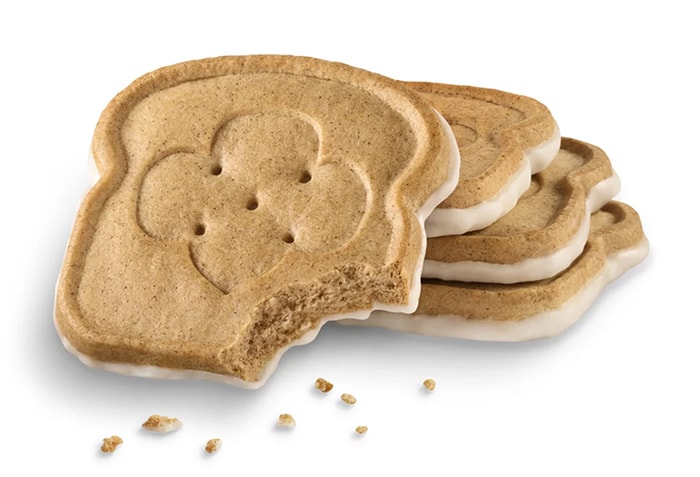 And, that's not just us being excited. (Though we are.) The exclamation point is part of the name, as whomever named it clearly misses cheersing in bars as much as we do. According to official top secret Girl Scout of America documents (aka their press release), it was Toast-Yay!s are a "a French toast–inspired cookie dipped in delicious icing and full of flavor in every bite." We guess that explanation also makes sense.
It joins the lineup of other beloved Girl Scout Cookies like Thin Mints, Samoas, Tagalongs, and Do-si-dos. Leaving us to wonder, what wine pairs best with this one?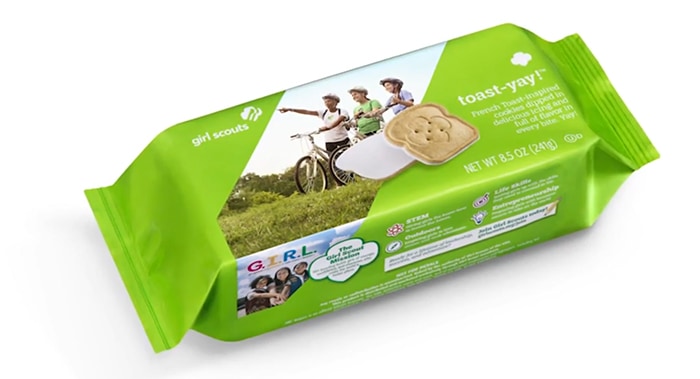 The brunch-inspired Toast-Yay! Cookies are a little larger than most, so there's just 12 cookies per package. And, though it'll be a few more months until you can enjoy these, supposedly some councils start selling as early as January. You can find your local Girl Scout council and shop online here once the "virtual cookie booths" are open for business.
We've never written sweeter words.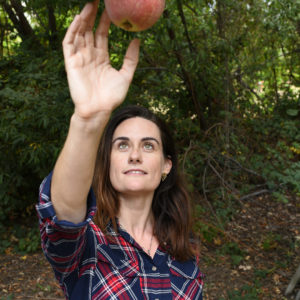 Latest posts by Rebecca Swanner
(see all)