If you have taste, one of your favorite Christmas movies has to be How the Grinch Stole Christmas – either the animated version, or the Jim Carrey one. Both are acceptable answers. And for this year's viewing party, set the scene by adding one of these Grinch food ideas to the snack lineup.
Between a pile of Grinch-dipped pretzels, a stack of green haystack cookies, and a serving of sweet buttercream Grinch cupcakes, you'll be lucky if you don't turn green. Or unlucky, depending on your aesthetic. You're valid, Elphaba.
So whip up one of these movie snacks for your next showing, and let us know what we can bring. Just ourselves? You said it, not us.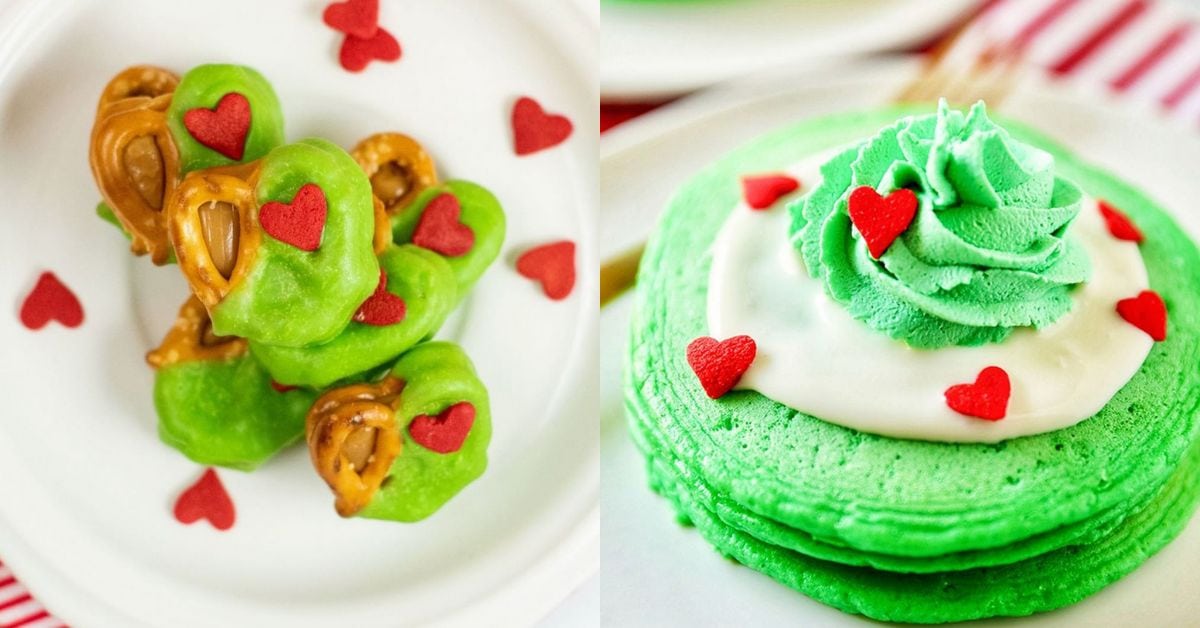 22 Festive Grinch Food Ideas
1. Grinch Cake Mix Cookies
Cake plus cookies equals the way to our hearts. It did just grow three sizes though, so you should be able to find it no problem.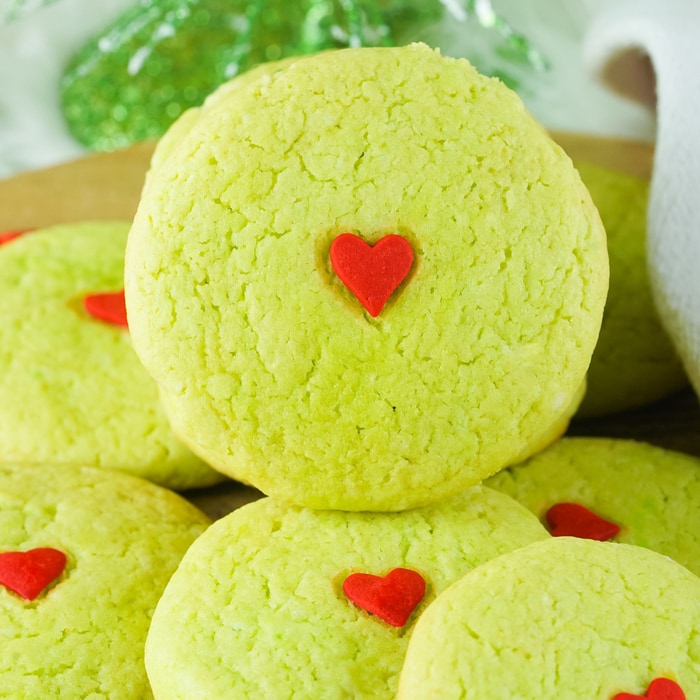 2. Grinch Froissant
A froissant is a French toast croissant, if you couldn't already tell. The English language might be hard already, but that won't stop us from making it exponentially harder.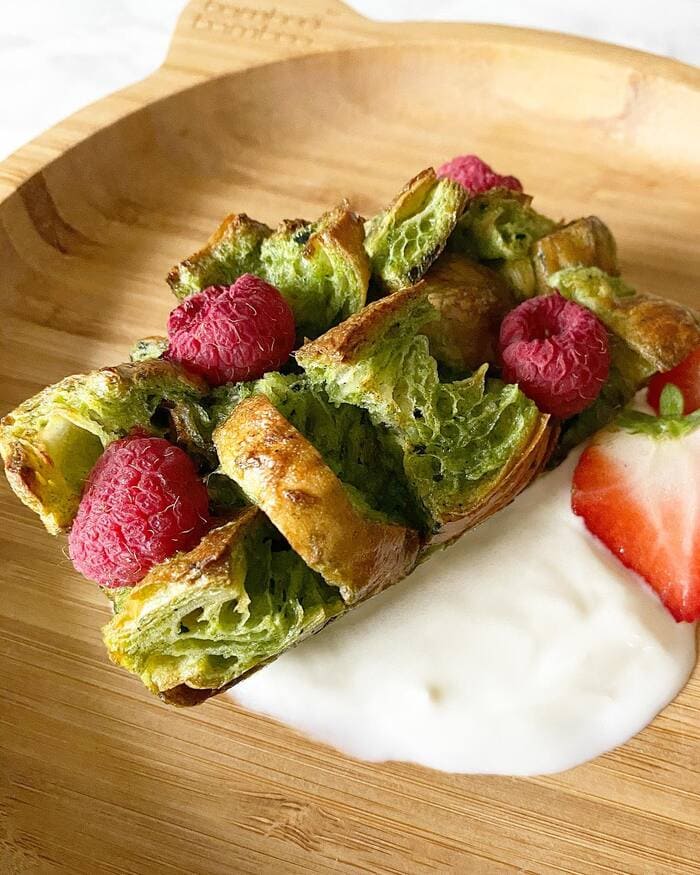 3. Grinch Crinkle Cookies
Crinkle cookies are a holiday classic that may or may not have to do with the fact that Santa's legal name is Chris Crinkle. Right?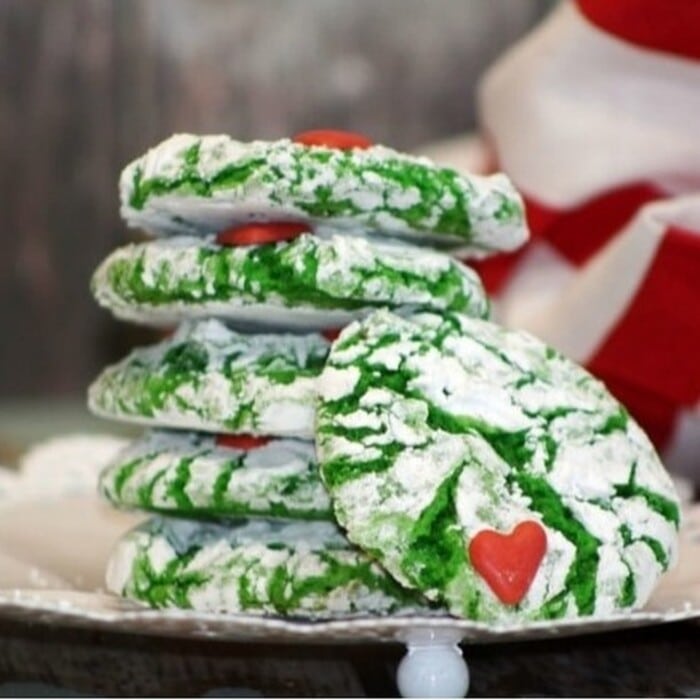 4. Grinch Hot Cocoa
The cocoa's hot and the tea is piping. Did you hear the Grinch came home from Mount Crumpit after all this time?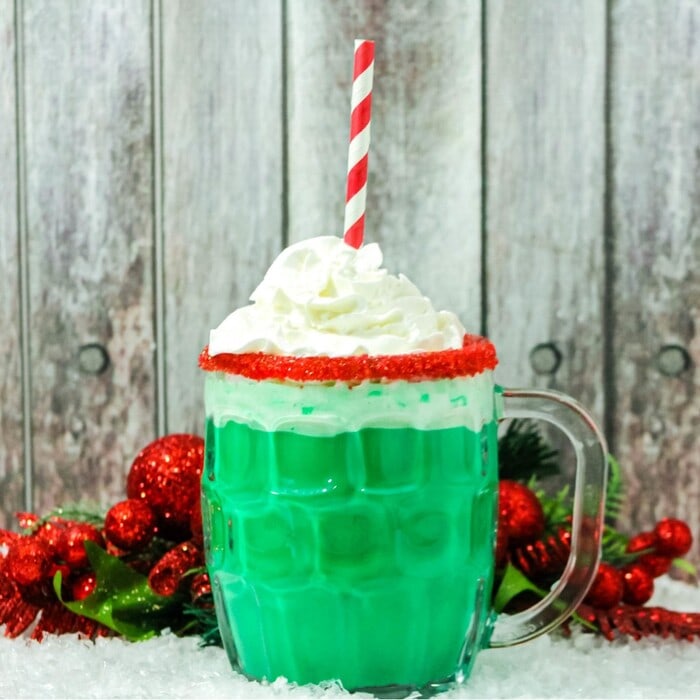 5. Grinch Cinnamon Rolls
If you grew up in a cinnamon-rolls-on-Christmas household, you'll appreciate this Grinchy twist. If you didn't, here's some more therapy fuel.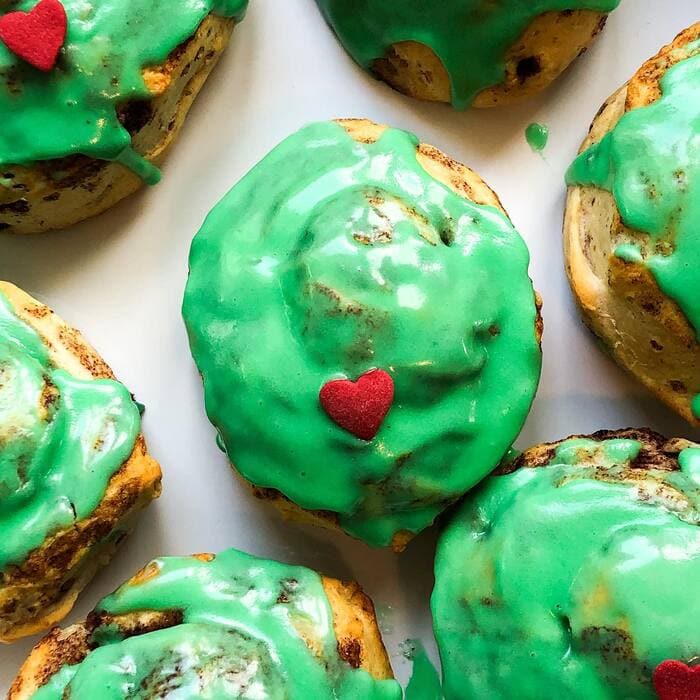 6. Grinch Dipped Pretzels
His heart grew three sizes that day, and our waistband did too, after eating the whole lot of these. Worth it.
7. Christmas Grinch Punch
The punch is punching. We heard someone on TikTok say that and while we don't know what it means, we assume it applies here.
8. Grinch Cupcakes
We thought a grinch was a person who didn't like Christmas, but this buttercream cupcake version sounds much tastier.
9. Grinch Fruit Kebabs
It's either a Grinch fruit kebab or a green Santa. Either way it's festive, one way it defies the laws of biology.
10. Grinch Party Food
Why have just one Grinch-themed food item when you could put together a whole spread? Grocery prices? What are you, the fun police?
11. Grinch Mac n' Cheese
You might be thinking, "that just looks like pesto pasta." But that's because your imagination is stifled, and also because it really looks like pesto pasta.
12. Grinch Haystack Cookies
Haystack cookies are super easy to make, but their simplicity doesn't mean they aren't delicious anyway. Don't let the term "haystack" fool you.
13. Grinch Pancakes
You thought there was no way to make pancakes even better? How about you turn them green without even having to add spinach to the batter?
14. Grinch Cupcakes
The Grinch looks angry in these fun little green cupcakes. Probably because you forgot to add sugar again.
15. Grinch Yogurt Bark
Is your bark as good as your bite? Now's the time to put that to the test.
16. Grinch Pretzel Bites
Pretzels, caramel, and green chocolate combine for the perfect festive snack. One that will get stuck in your teeth, but perfect nonetheless.
17. Grinch Marshmallow Pops
What are we learning here today, folks? If you want to make a snack festive, you just have to make it green.
18. Grinch M&M Cookies
We said "M&M," not mmm. But both apply here.
19. Grinch Boba
Now it might be hard to suck this Grinch boba up with a straw, but at least you also probably won't choke on it. We have beef with boba.
20. Grinch Cake
This is either a Grinch cake, or a cake interpretation of us after our date says "you have a nice smile."
21. Grinch Ice Cream
If this isn't flavored like mint chocolate chip, we're going to riot.
22. Grinch Protein Cups
Mint, peanut butter, and Grinchy cheer. We couldn't love anything more.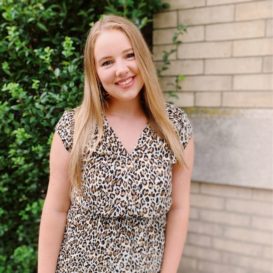 Latest posts by Laura Davis
(see all)