Giving someone a gift on Christmas is fun. But bestowing an advent calendar? It's the gift that keeps on giving all season long! And in the case of coffee advent calendars, it's a present that will fuel them through the busy month of December.
Because chopping down trees is exhausting work. Just ask the guy we hired on TaskRabbit.
A coffee advent calendar is the perfect present to gift early in the holiday season. It provides something to look forward to every morning. You know, besides the sound of their upstairs neighbor getting their cardio in.
Plus, for the real java lovers out there, it's an opportunity to try different varieties of coffee they may never have bought themselves.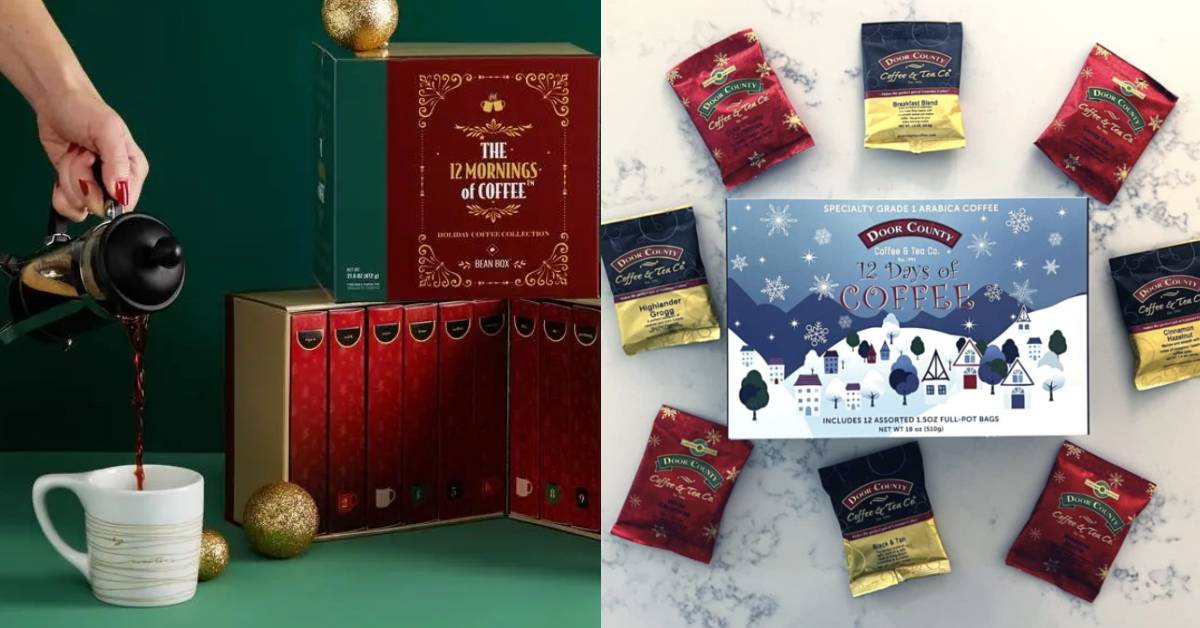 These advent calendars feature different strains of coffee from all over the world. So if you're stumped on what to get your friend who runs on Dunkin', look no further.
10 Coffee Advent Calendars to Try in 2022
1. Copper Cow Coffee Holiday Sampler Advent Calendar, $69.00
This calendar provides an option for those who are fond of the pour over coffee brewing method. The box comes with both a dozen single serve pre-filled coffee filters, and a dozen sweetened condensed milk creamers. Because not all coffee enthusiasts like to take their antimatter straight.
Available at Copper Cow Coffee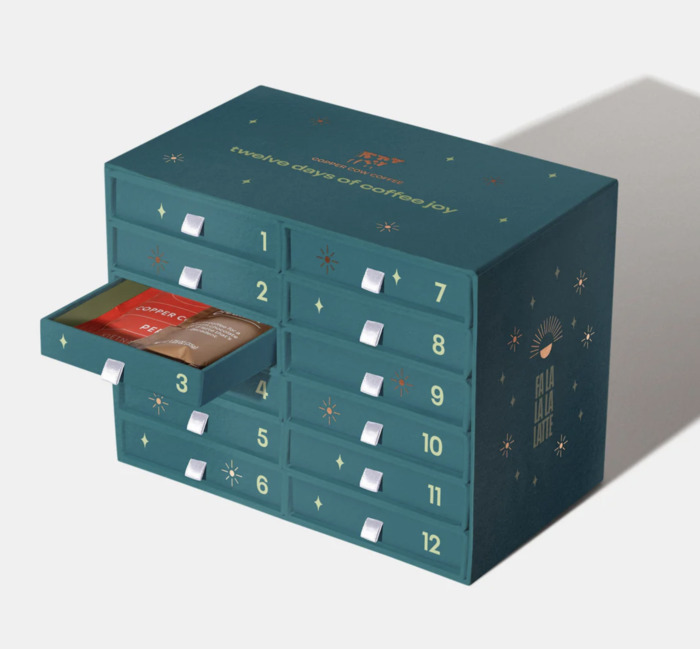 2. Coffee Junkie Single Serve Pod Calendar
For more on-the-go type coffee drinkers, this set of single serve pods will fit in your Keurig and provide an adventure every morning. Simply peel off the sticker to reveal the flavor of the day. Some include Vanilla Caramel Kahlua and Cinnamon Shortbread. No harm in ordering a second one for us.
Available on Amazon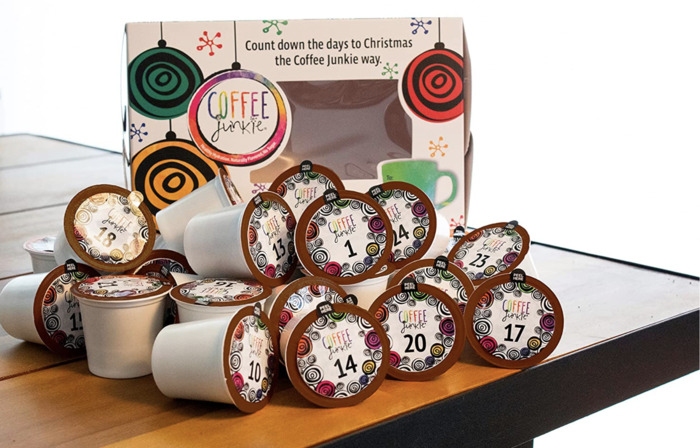 3. 12 Mornings of Coffee Advent Calendar, $64.00
This set from Bean Box contains 12 flavors of coffee in 1.8 oz. packages, which means each container can make up to four cups. Now you can shop 'til you drop without actually dropping. The mall employees have enough to deal with.
Available at Bean Box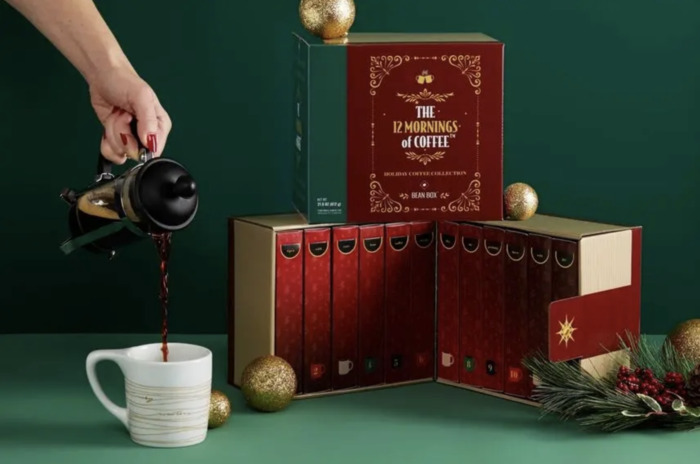 4. Coffee Advent Calendar by Yawn Brew, $49.90
With coffee flavors like Ethiopia Sweet Berry, Rwanda Cocatu AA, and festive options including caramel and chocolate, this box is ideal for the true coffee fanatic. Bonus: with every purchase, one tree is planted. So morally, ordering at least one is the right thing to do.
Available on Etsy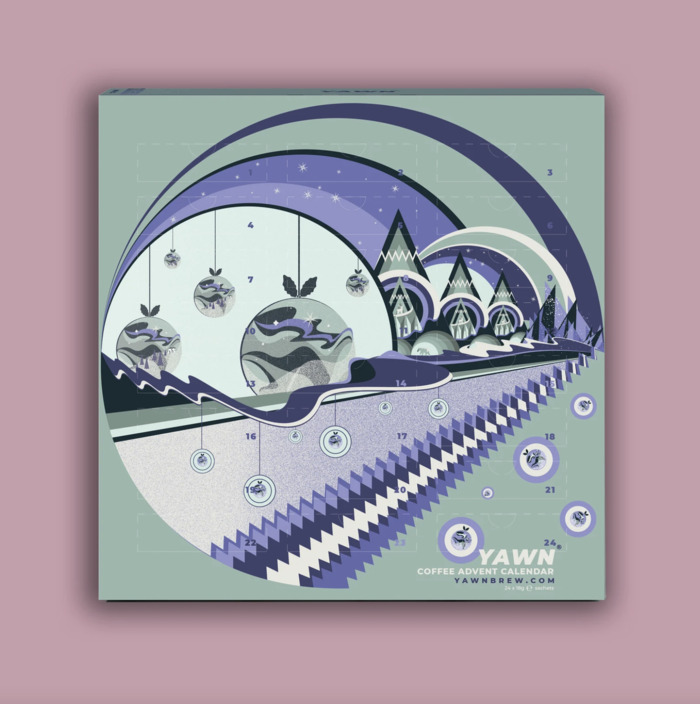 5. Instant Coffee Advent Calendar, $31.57
Look, we get it: not everyone wants to grind their own coffee beans. Some of us like our coffee without any fuss. So for that, reach for this coffee advent calendar.
Featuring flavors like hazelnut, mocha, and peppermint, this kit will fulfill all your coffee fantasies. Except the one where elves come and deliver it to you in bed.
Available on Etsy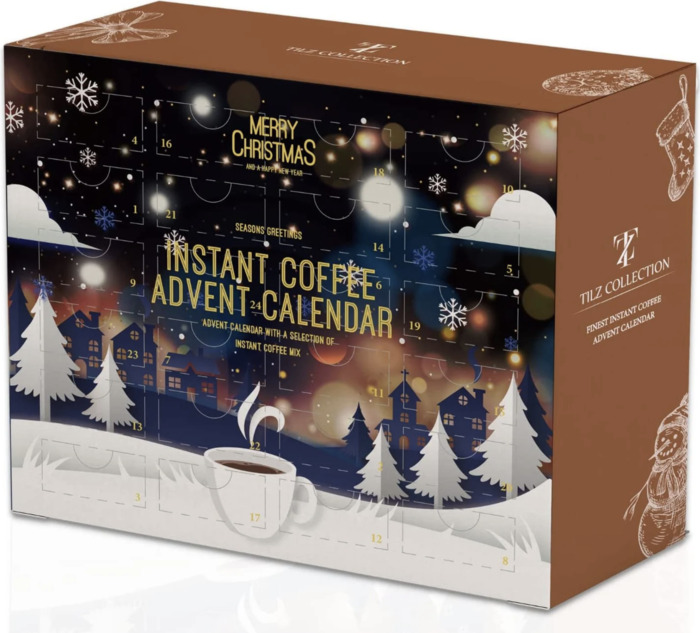 6. Global Coffee Advent Calendar, $175.00
Each pack in this calendar comes with 2-ounces of single-origin whole bean coffee from all around the world. It even has a board game that reveals the coffee-roasting process. They say to never meet your heroes, but as long as unicorns are indeed involved in the creation of coffee, we can't imagine being disappointed.
Available at Uncommon Goods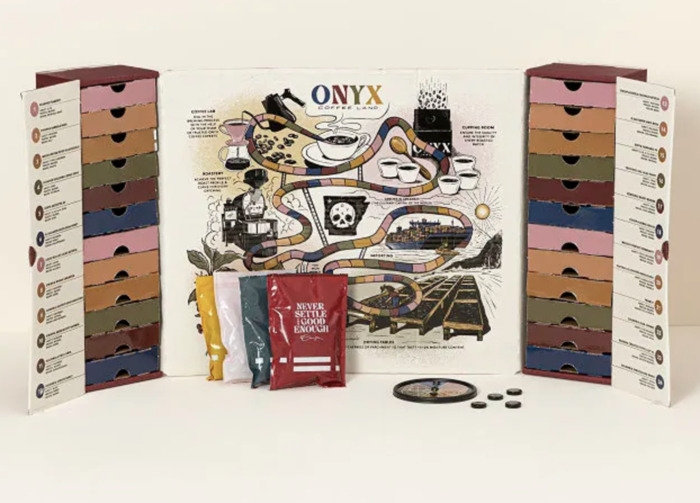 7. Keurig 24 Cups of Cheer K-Cup Pod Calendar
Including fan favorite flavors like The Original Donut Shop in Red Velvet Latte, and Green Mountain's Dark Chocolate Hazelnut, the Keurig version of a coffee advent calendar is full of holiday cheer. And we're full of Christmas cookies. Life is good.
Available on Amazon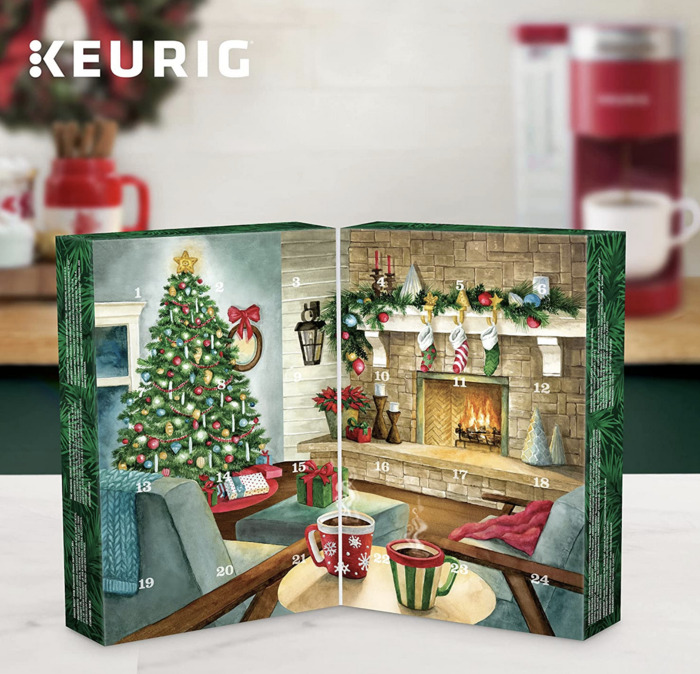 8. Ground Coffee Advent Calendar
This calendar comes with eight different flavors, including Colombian, Amaretto coffee, Irish Cream, and Italian ground coffee. Having one less choice to make in the morning before a cup of joe is a good thing in our book. Finding matching socks is enough of a struggle.
Available on Amazon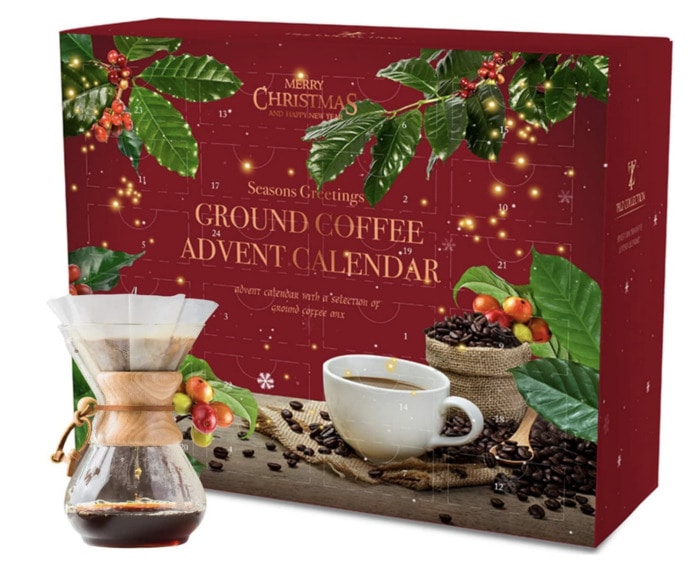 9. Door Country 12 Days of Coffee Full-Pot Advent Calendar
Are there multiple coffee drinkers in your house? Then deck the halls with these 12 bags of full-pot coffee grounds in tasty flavors like Mistletoe Mocha and Jingle Bell Java. A pep in your step, plus some jingle in your java? We're sold!
Available on Amazon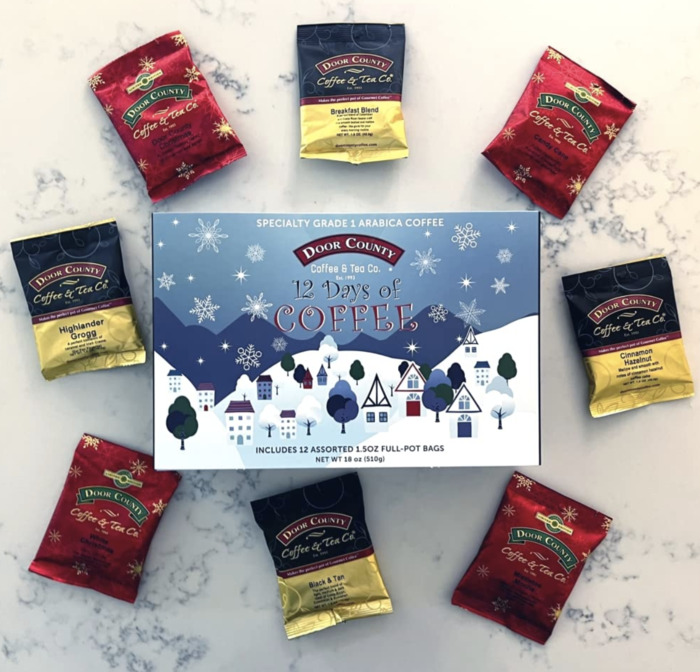 10. Scandinavian Specialty Coffee Advent Calendar, $156.00
Shipping directly from Norway in sealed canisters to maintain optimal freshness, this advent calendar is pure luxury with 24 tubes of single-origin, whole bean specialty coffee. Plus, each tube makes four to five cups, so it's enough to keep up with even the most intense addict.
No judgment here, we say as we eat our seventh box of peppermint bark today.
Available at Kaffebox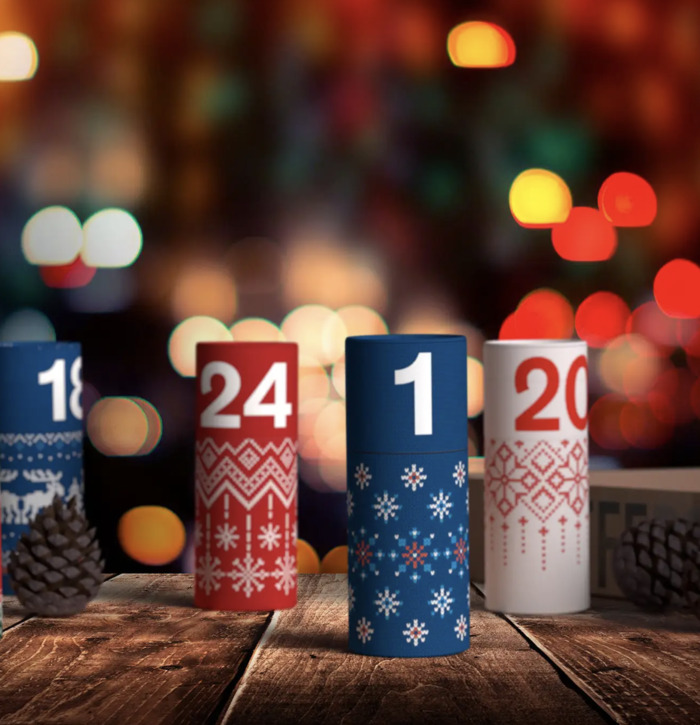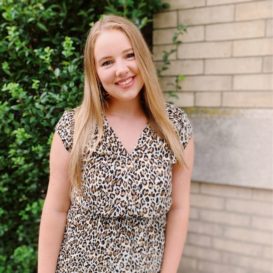 Latest posts by Laura Davis
(see all)