Halloween and Tim Burton go together like peanut butter and jelly. And, these impressive Tim Burton cakes honor the famous director's chilling aesthetic and spooky characters like Jack Skellington and that poltergeist who shall not be named three times in a row.
Settle in and check out these haunted sweets. Unless you're late for a very important date. Then we'll see you next Wednesday.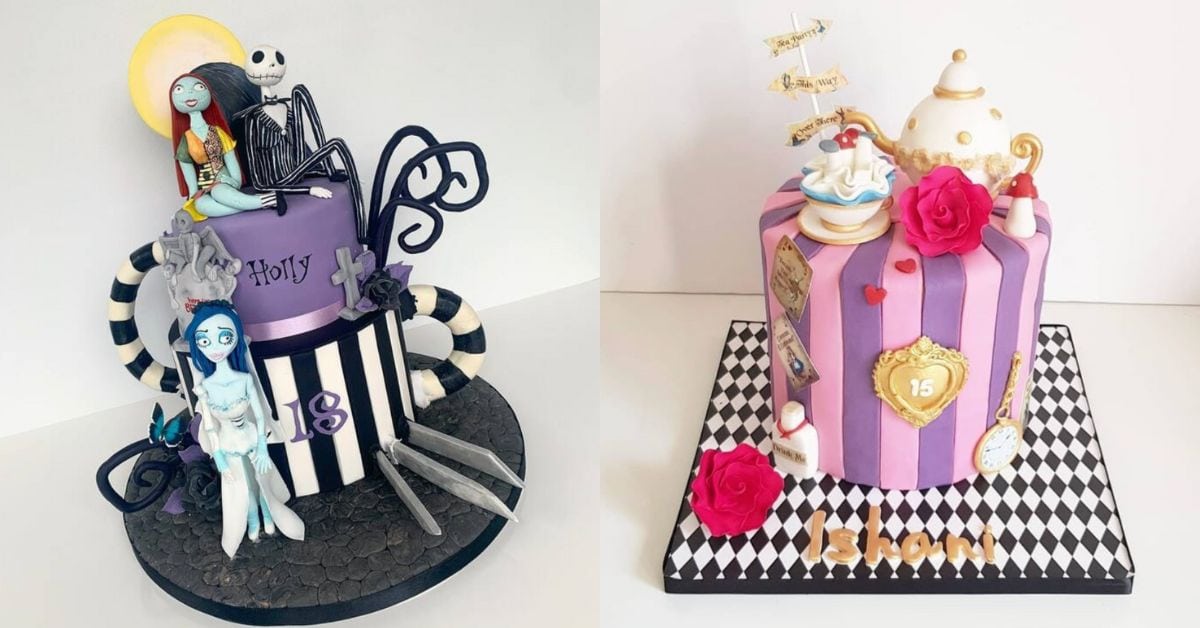 28 Cool Tim Burton Cakes for Halloween
1. Beetlejuice Cake
There are some fictional creatures we wouldn't mind meeting, like unicorns or mermaids. But these sandworms are fictional creatures we never want to cross paths with.
Unless we're at the beach. Something tells us they wouldn't be able to resist a game of beach volleyball.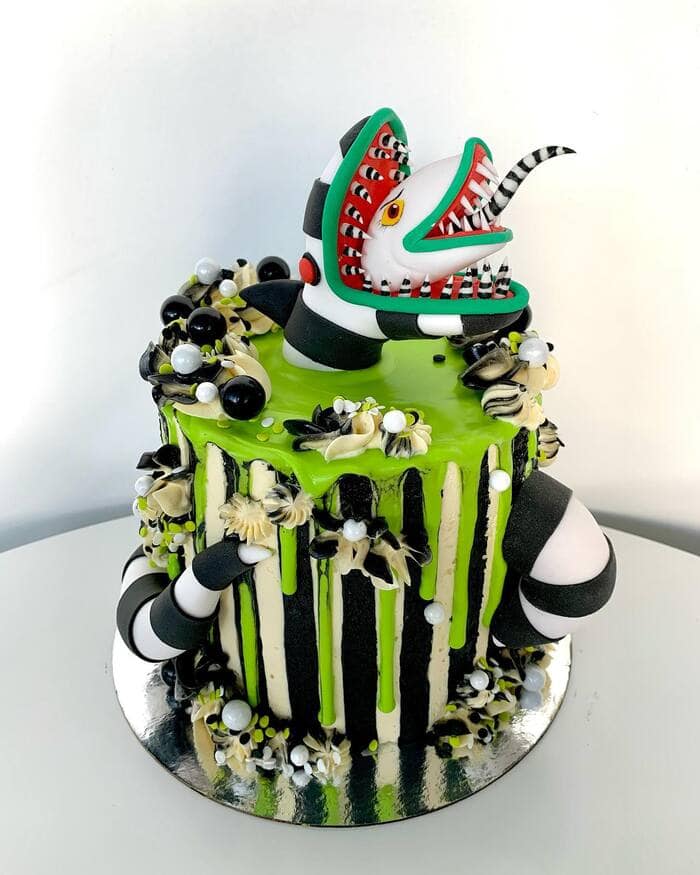 2. Alice in Wonderland Cake
We would give anything for an invitation to the Mad Hatter and March Hare's Tea Party. It's the Met Ball of the Tim Burton world. Choose any stylish outfit, but don't wear red, or it's off with your head. Like when Kim wore Marilyn's dress.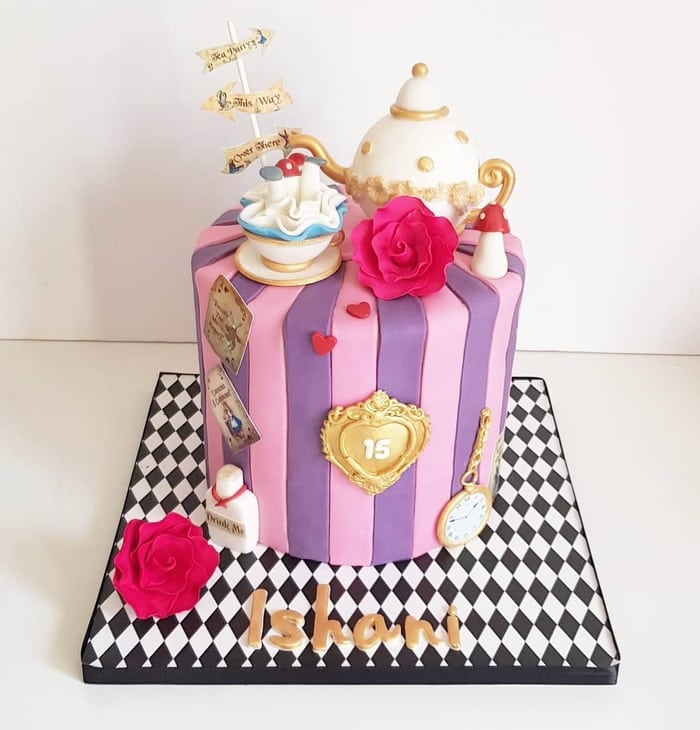 3. Tim Burton Cake
They say the eyes are the window to the soul. Tim Burton's eyes are our window to Johnny Depp. And that's one window we wouldn't order curtains for. Unless it's on the first floor.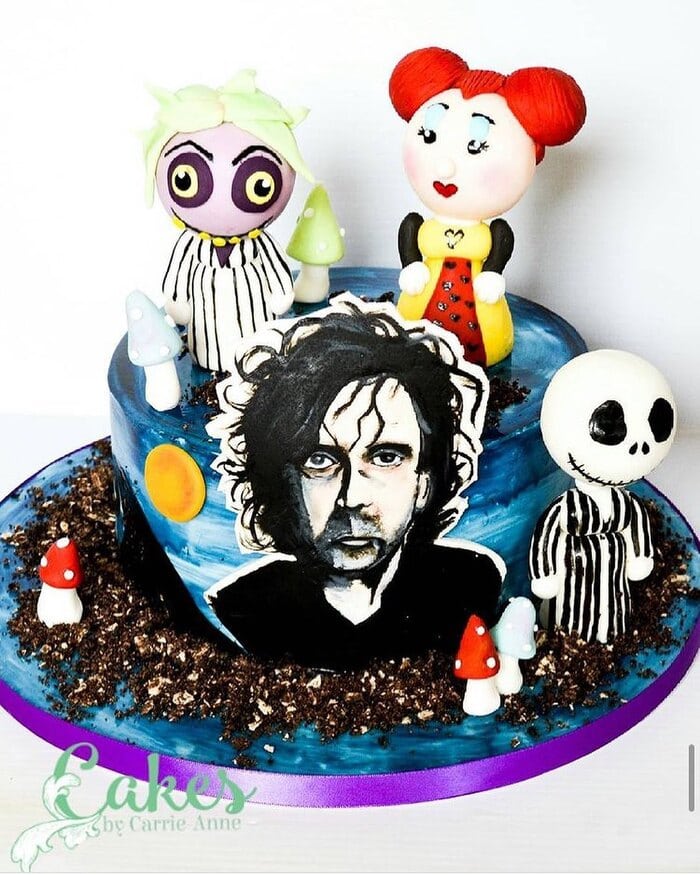 4. Harry the Hunter Cake
We may not know much about Harry the Hunter from Beetlejuice, but imagine that he's a headhunter for the paranormal world. Someone has to recruit the Ghostbusters, after all.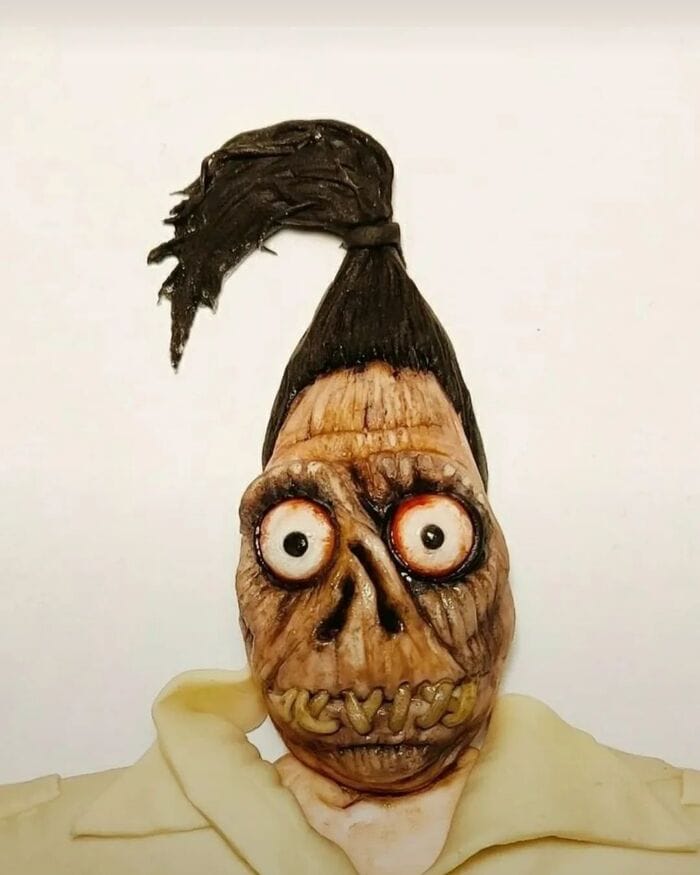 5. Jack and Sally Cake
Jack and Sally had a happily-ever-after, fairytale ending. Unlike us yesterday when we went to a Target sale. We had our coupons ready, only to find out the sale ended at midnight. We're still not over it.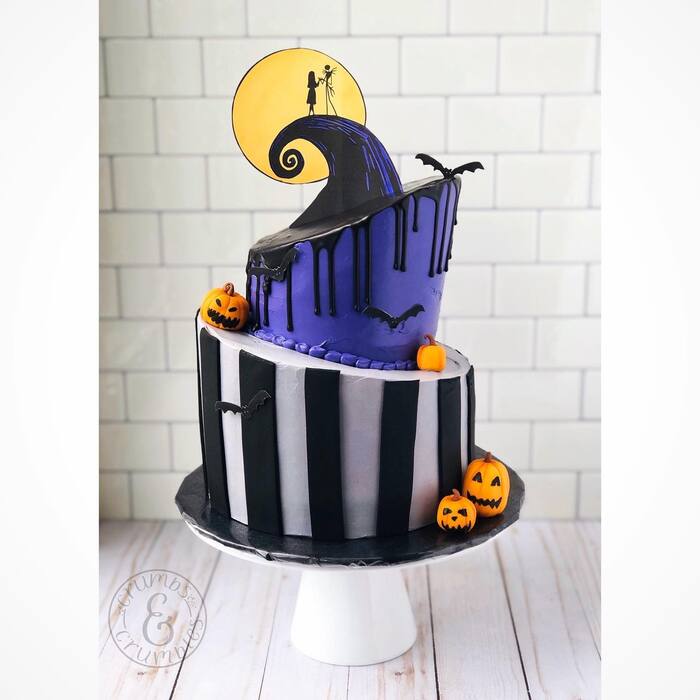 6. Wednesday Addams Cake
Thing is great to have on hand at a party. It will cut, serve, and clean up, all in the time in takes you to snap your fingers. We're not sure if the fondant version is as efficient, but it can't hurt to try.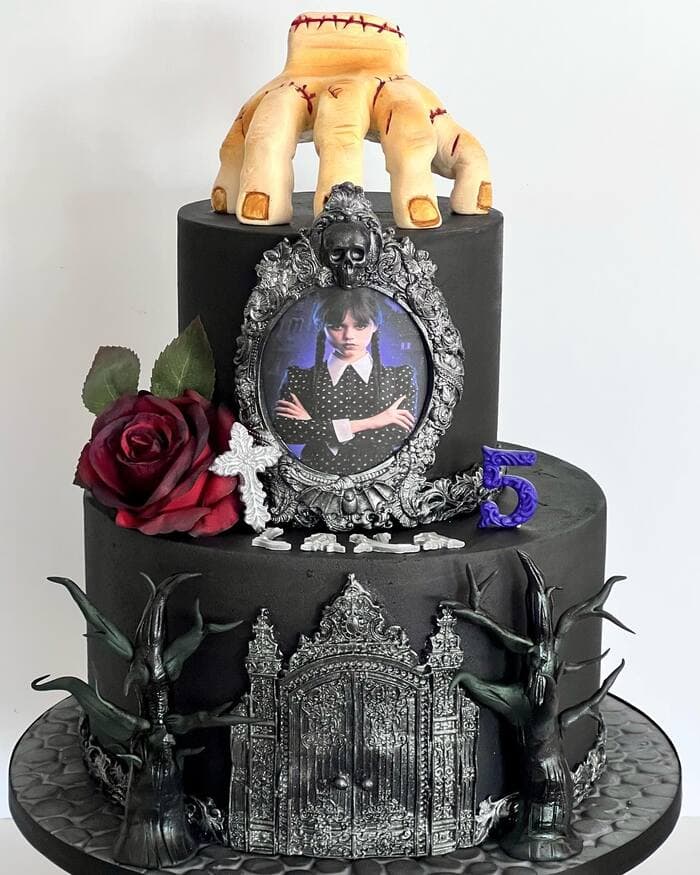 7. It's Showtime! Beetlejuice Cake
Beetlejuice has the showmanship to keep audiences riveted. Just like your ballet teacher at your kindergarten dance recital. Jeté, ballerinas!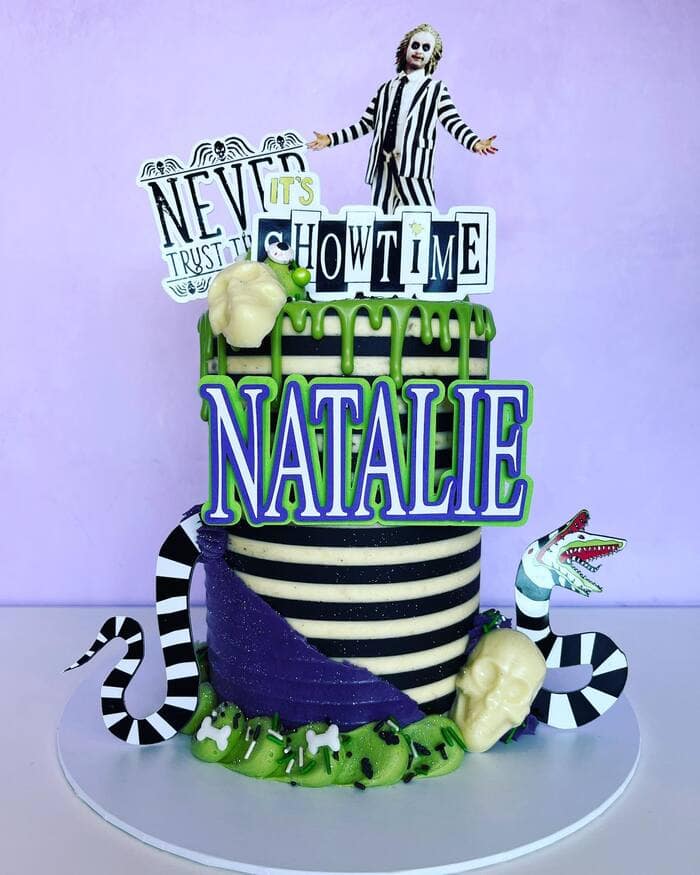 8. Edward Scissorhands Cake
Edward Scissorhands is the perfect wedding date. He'll dress sharp and even slice the cake for all the guests. Just don't challenge him to a game of "Rock, Paper, Scissors," if you plan to throw paper. Trust us. Just don't.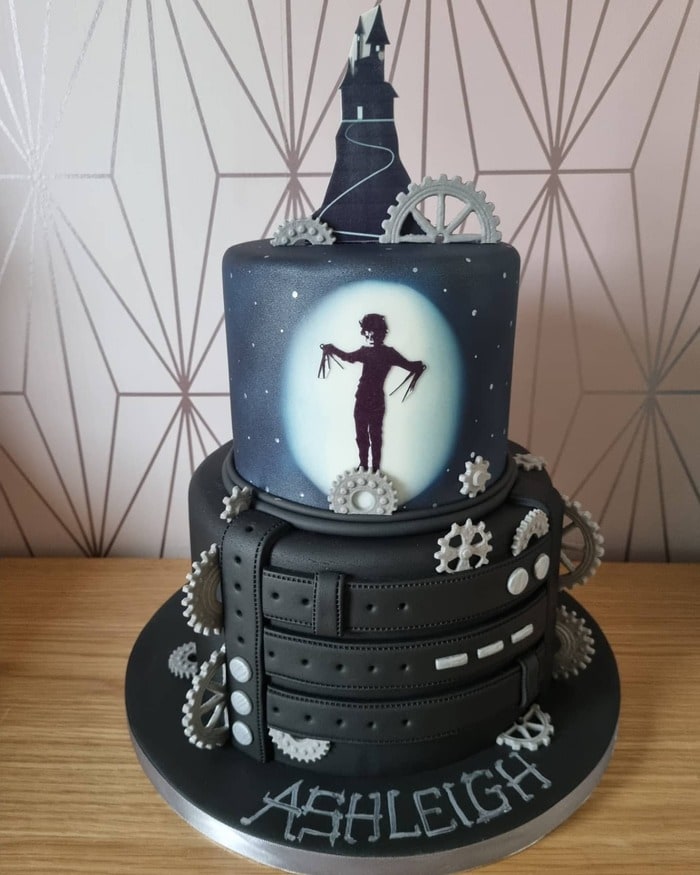 9. Corpse Bride Cake
You won't have to worry about these butterflies flying away. They'll always stick around for the wedding reception. That's high quality icing, that is.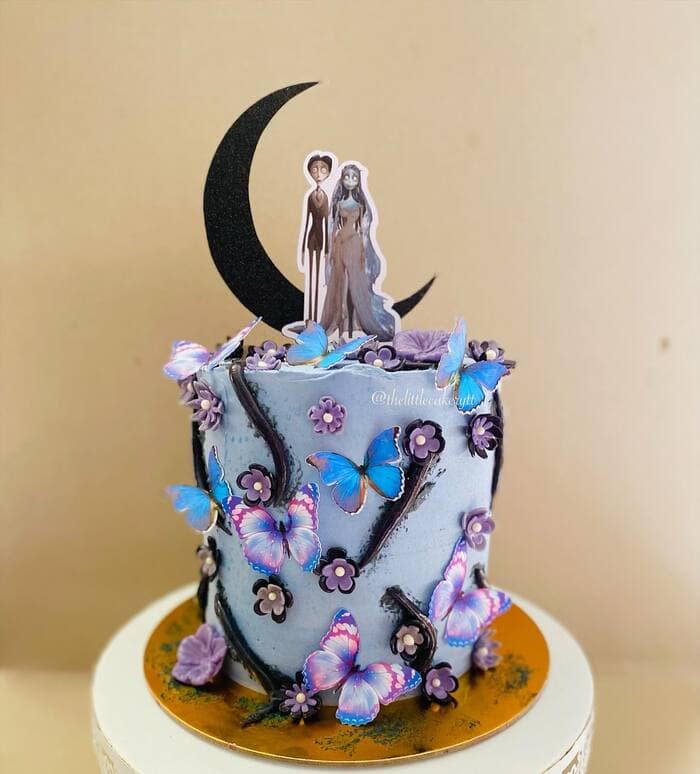 10. Beetlejuice Suit Birthday Cake
Since Beetlejuice's suit is the cake, does that mean Beetlejuice himself is in his birthday suit? Now that would be a birthday to forget. Immediately.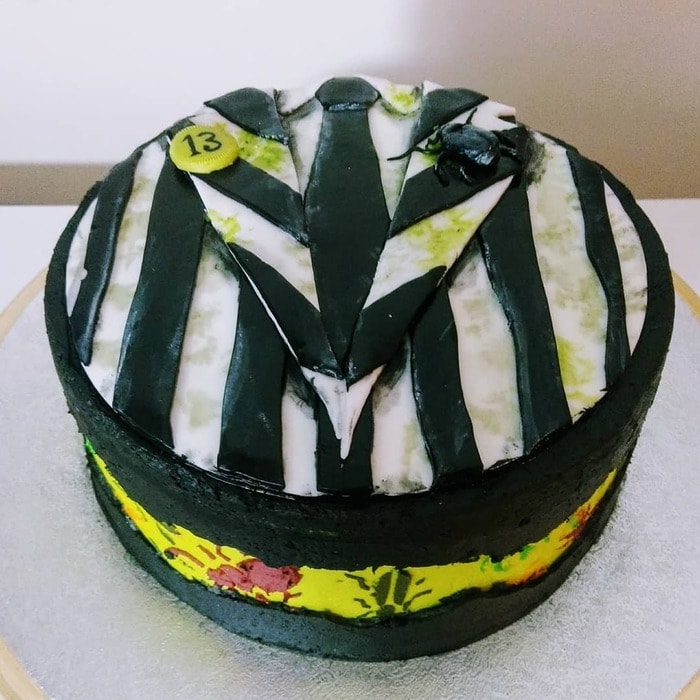 11. Glow-in-the-Dark Beetlejuice Cake
There's something about glow-in-the-dark items that make them impossible to resist. It must be the fact that they keep your electricity bill low but your spirits high.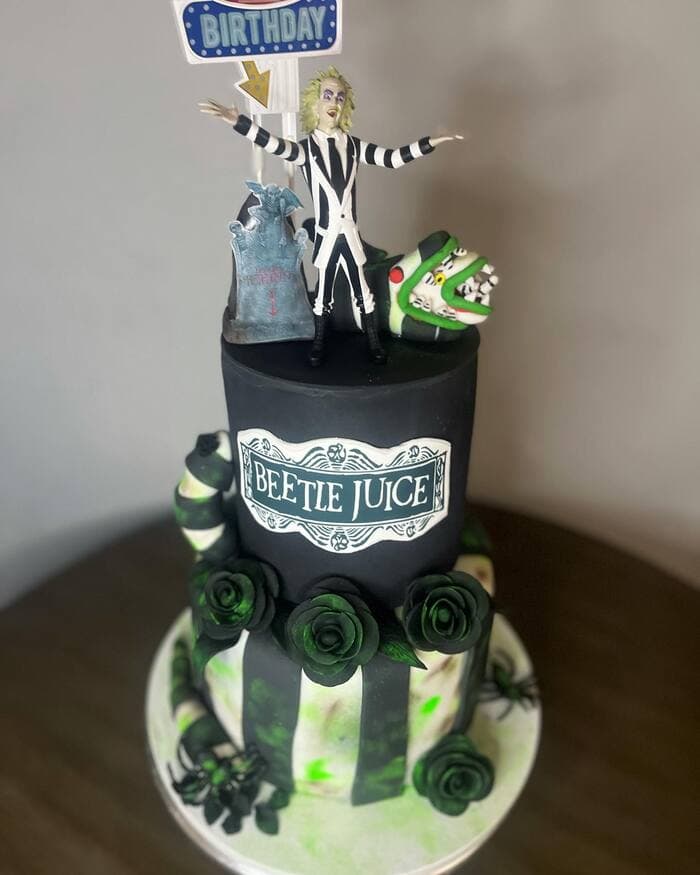 12. Jack Skellington Cake
What's this, what's this? It's the Christmas-Halloween mashup of our childhood dreams. We're still waiting on a Thanksgiving-Fourth of July mashup, Tim Burton. Your move.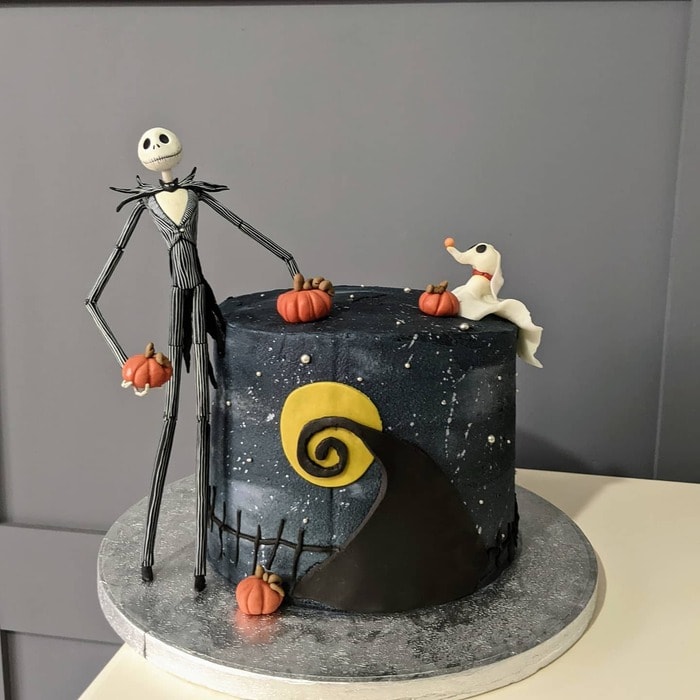 13. Nightmare Before Christmas Tiered Cake
Jack, Sally, and the gang are posed and ready for their holiday portrait. Little do they know, they're about to be dessert.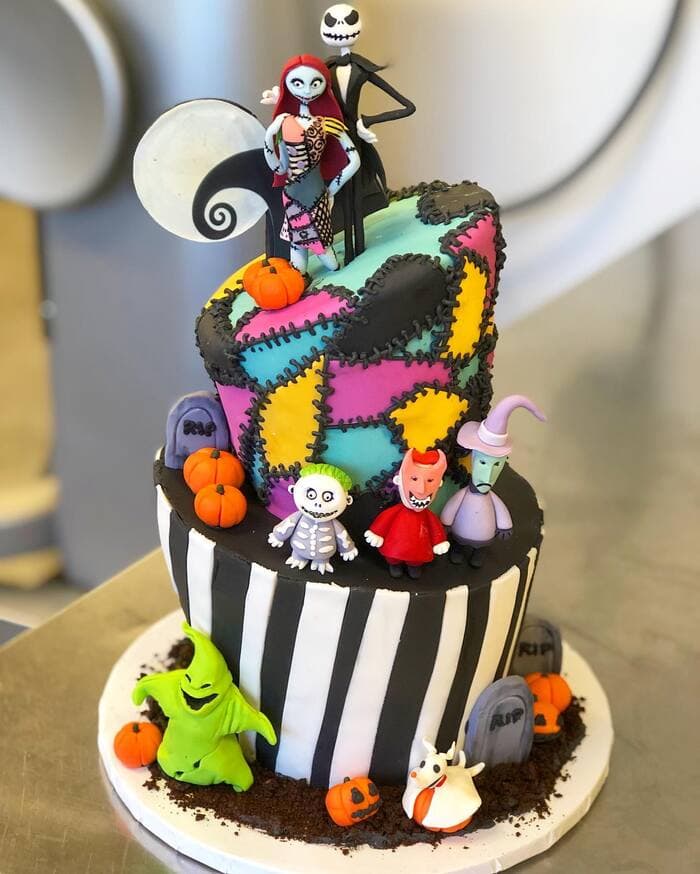 14. Oogie Boogie Cake
Like Jack Skellington's bones, this cake will rest in pieces. Just make sure to clean up any leftover crumbs or your dog might end up like this one.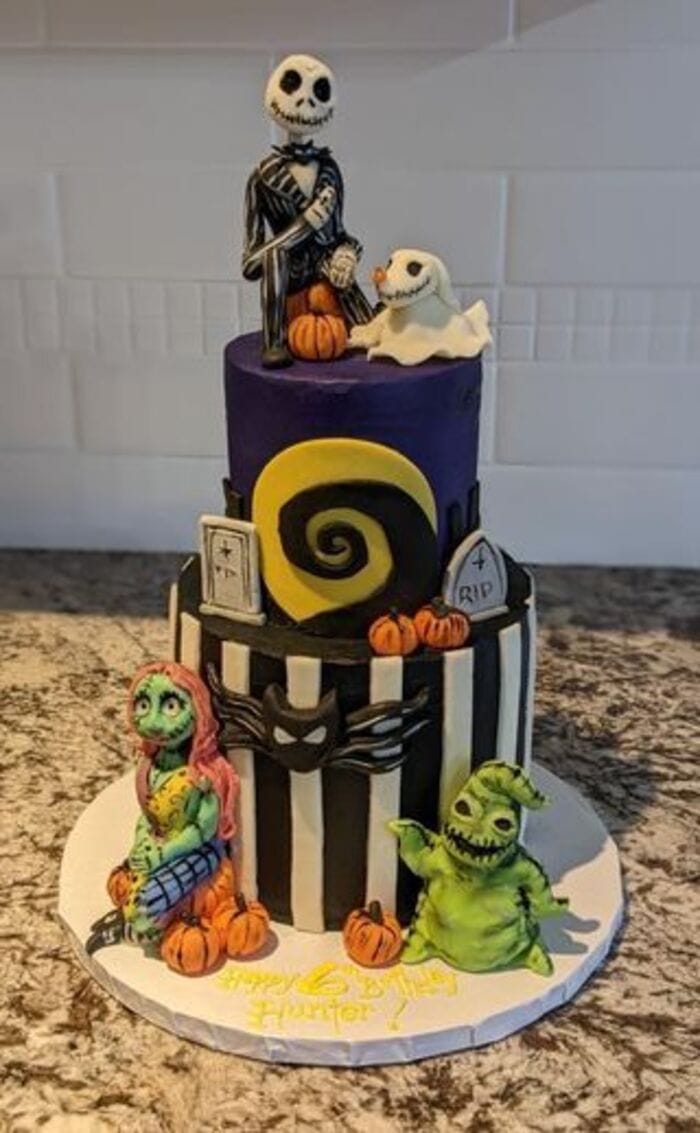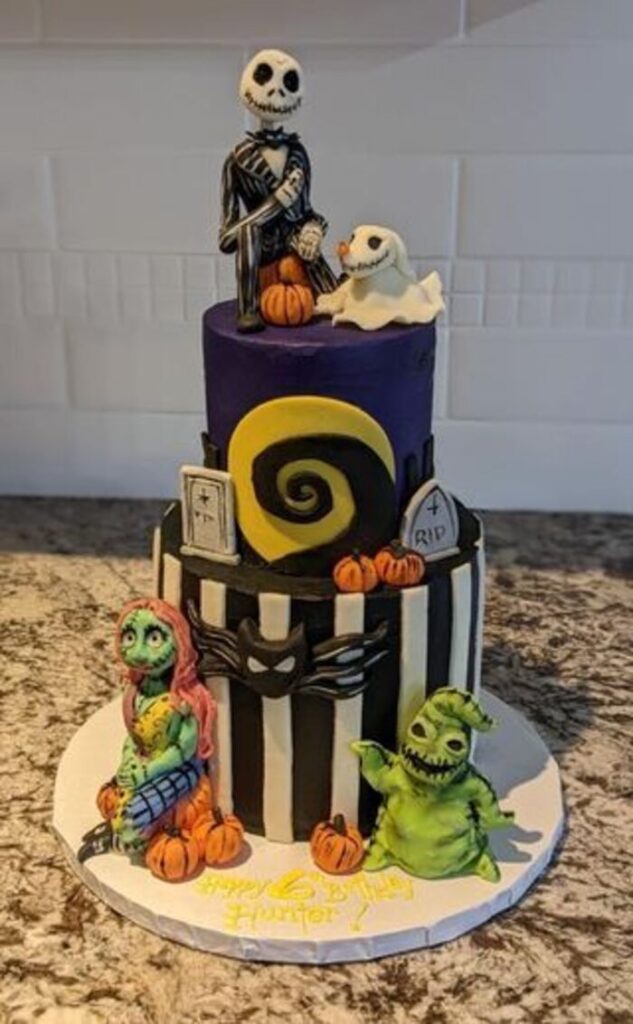 15. Jack Skellington Face Cake
Jack Skellington is always game for a selfie. But you can forget about filters. They make him look washed out.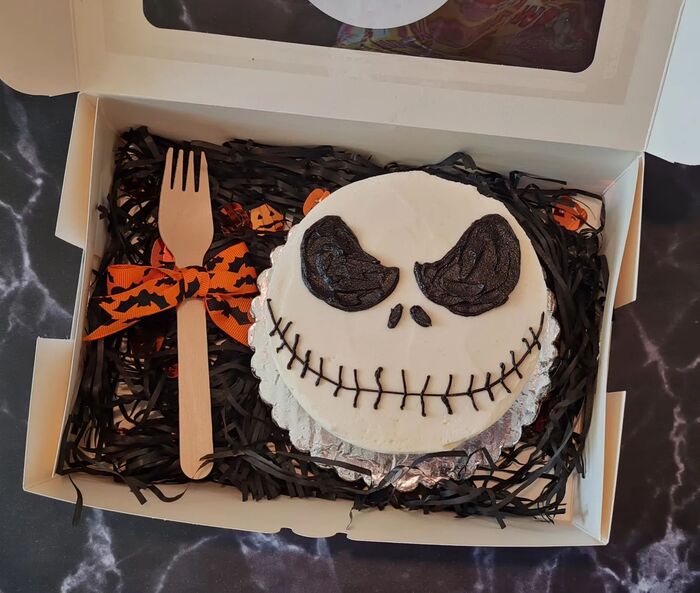 16. Mad Hatter Cake
The White Rabbit is like the alert on our smartphones. It's always telling us we're late for a very important date.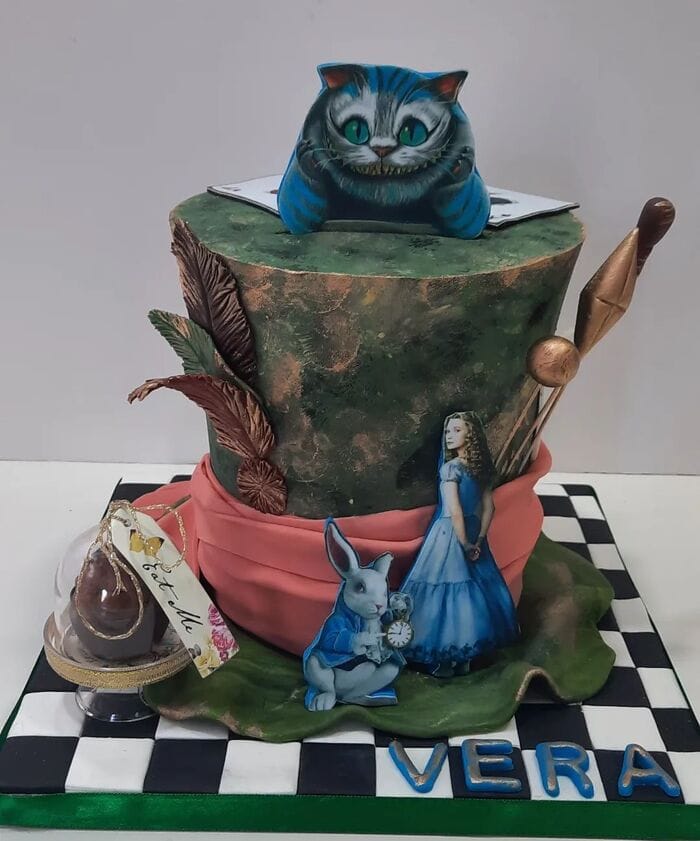 17. Tim Burton Mashup Cake
Have you ever wondered what a party hosted by Edward Scissorhands, Beetlejuice, and Jack Skellington would look like? All we know for sure is that there would be lots of pinstripes.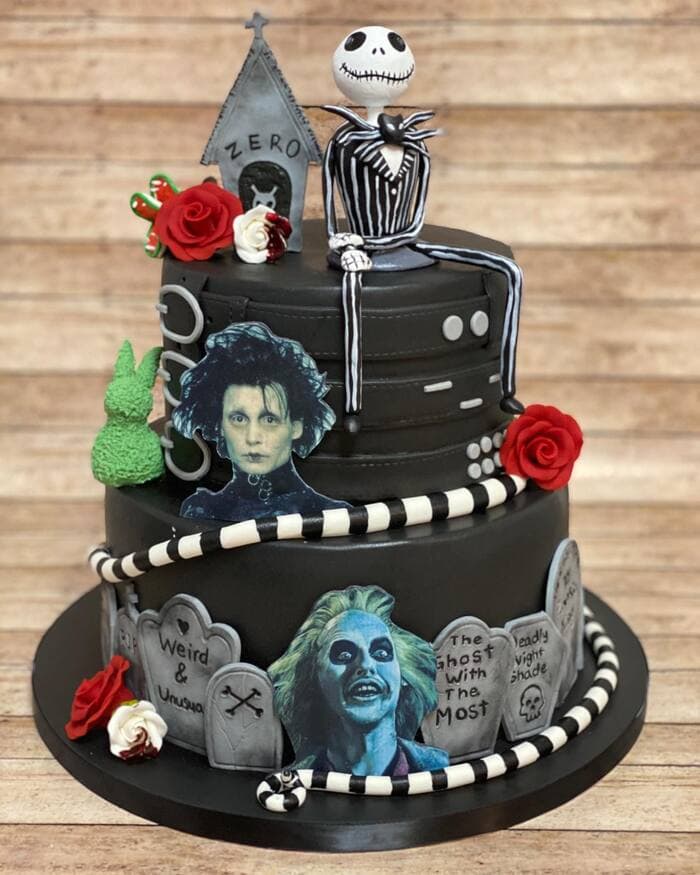 18. Wednesday Figurine Cake
How can you tell it's Wednesday? Well, it's after Tuesday, but before Thursday. Duh.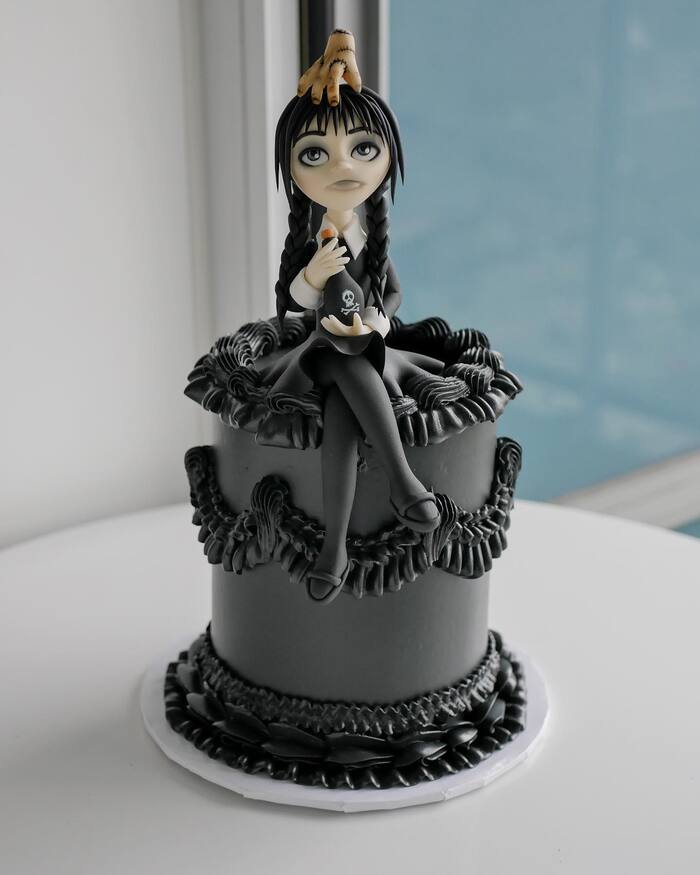 19. Frankenweenie Cast Cake
If you were wondering who let the dogs out, well, now we know who, who, who, who. Or maybe someone just let an owl in?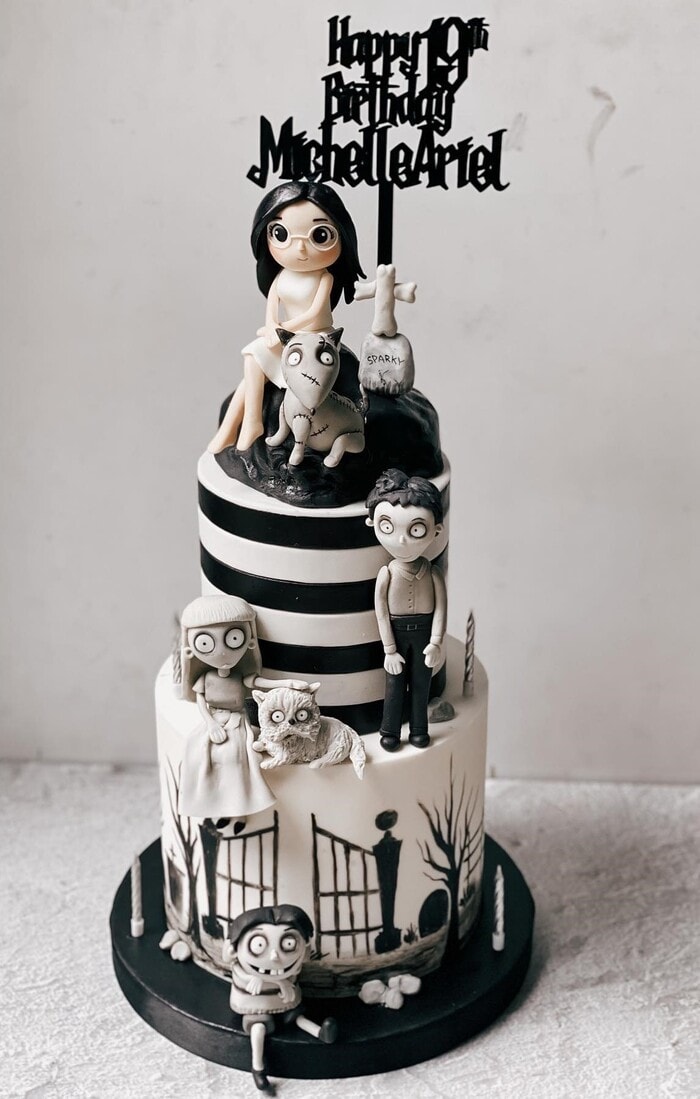 20. Cheshire Cat Cake
The Cheshire Cat can always be counted on to never answer a direct question. Kind of like your orthodontist when you ask him when your Invisalign will be over.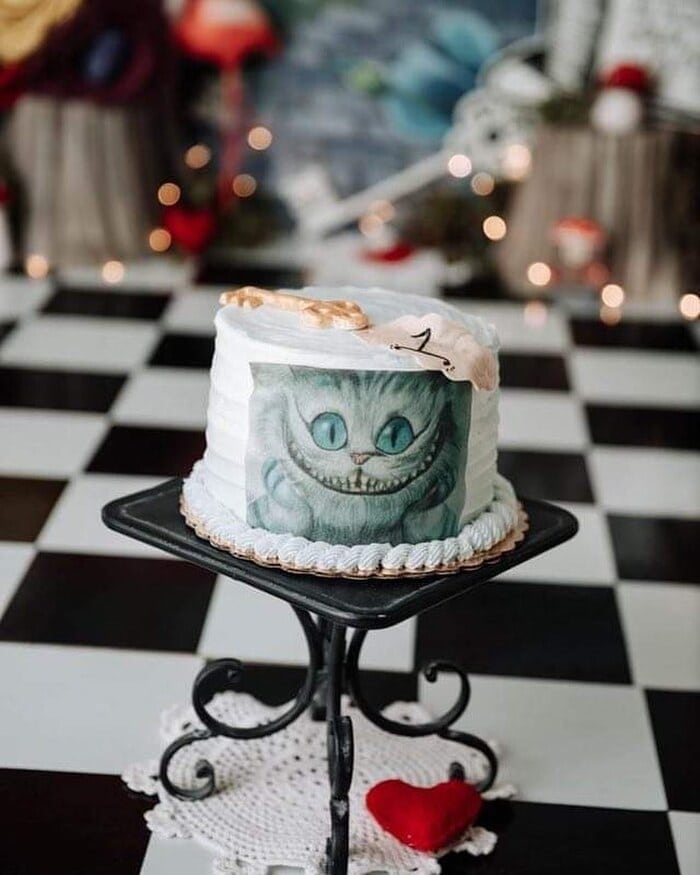 21. Wednesday Dance Cake
Wednesday would be a real contender on Dancing with the Stars. The bats agree.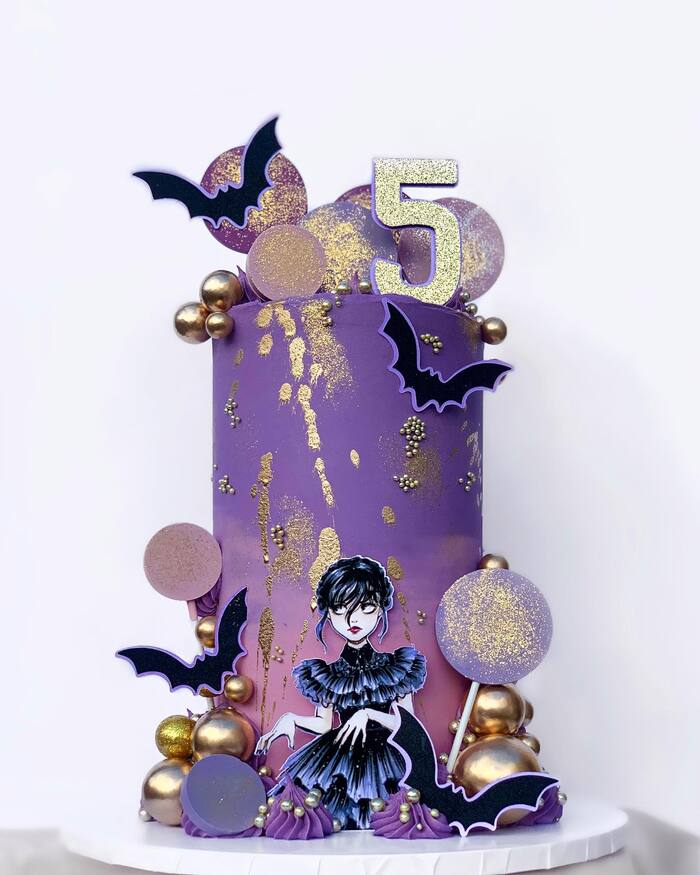 22. Frankenweenie Cake
Make no bones about it, this cake gets a round of a-paws.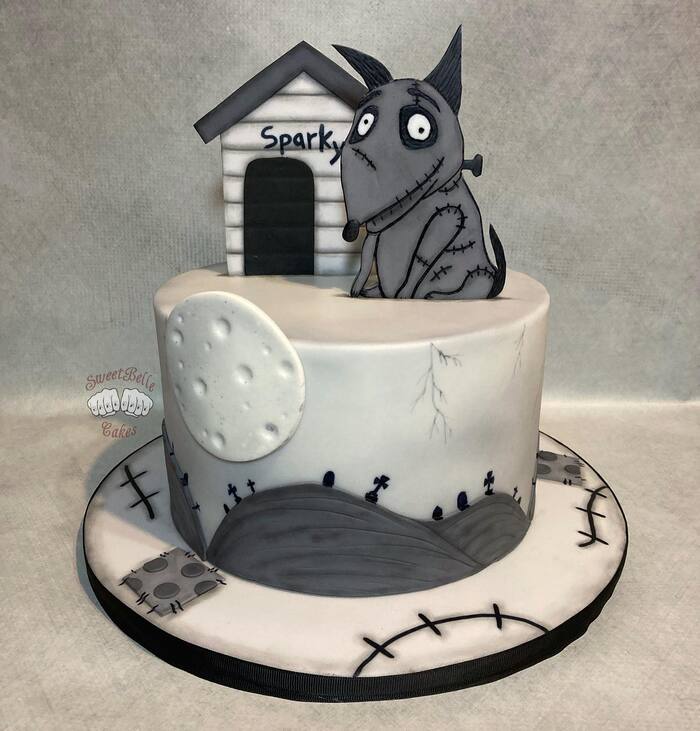 23. Corpse Bride Wedding Cake
The Corpse Bride is a love story, like the one Taylor Swift songs are made of. But the greatest love of all might be us and a slice of this cake. Forbidden, alas. Pesky computer screens.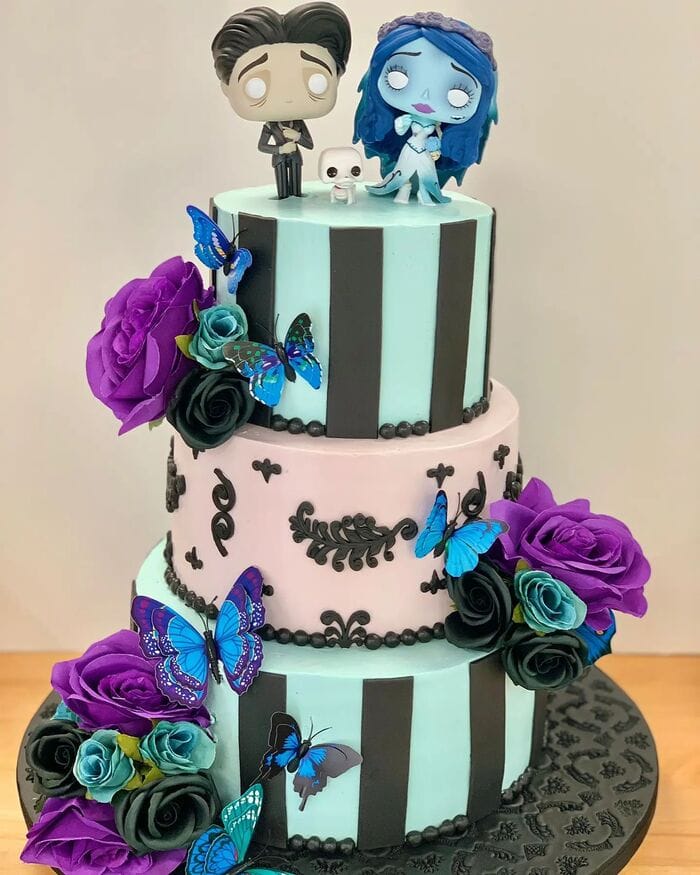 24. Cartoon-Style Wednesday Cake
This Wednesday cake has all the trimmings of a Christmas tree. And if Edward Scissorhands is a guest, the trimmings will be a cinch.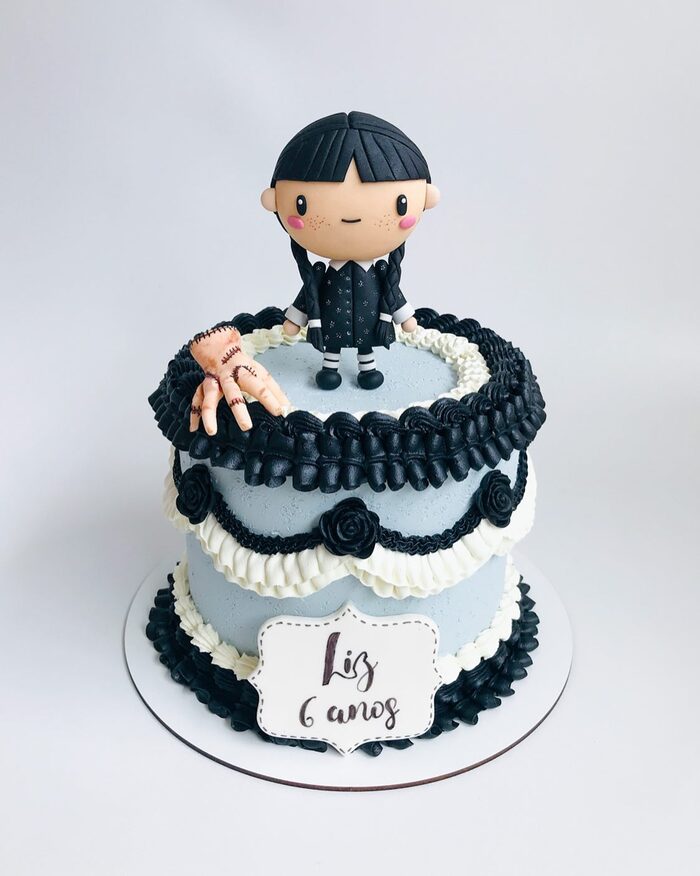 25. Tim Burton Exhibit Cake
You don't need your cake to have obvious characters on it to be a clear homage to the man himself. This cake gives off serious Tim Burton vibes without being too conformist. We think he'd approve.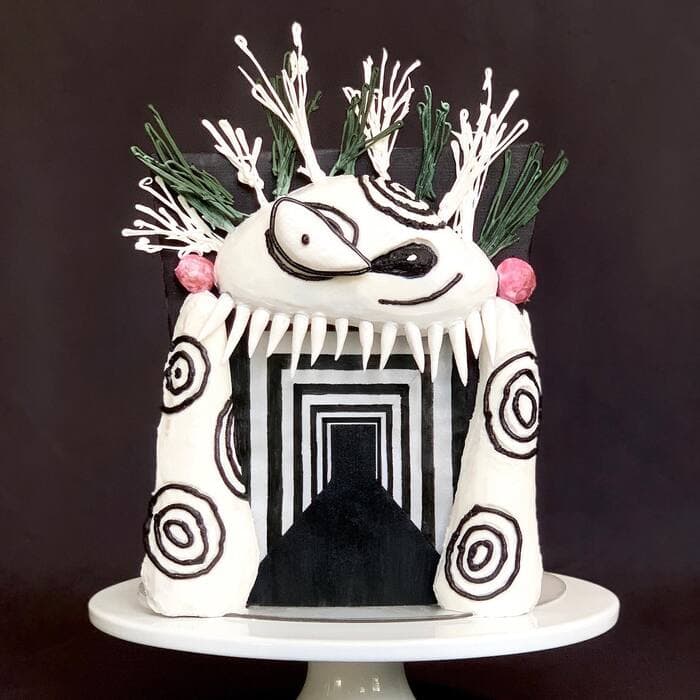 26. Jack Skellington/Beetlejuice Cake
Since both of these ghouls love to break out into showtunes, they make the perfect pair on this cake. And now we kinda get why the sandworms were so hostile.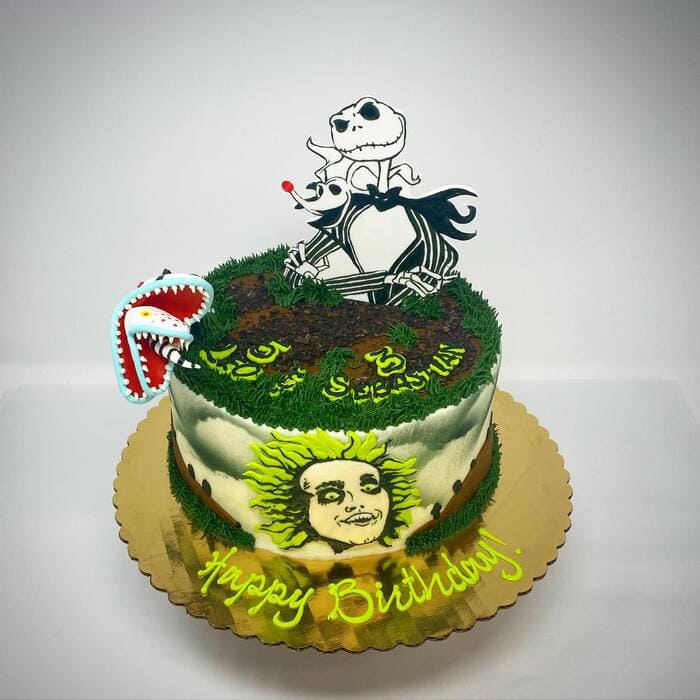 27. Nightmare Before Christmas/Beetlejuice Mashup Cake
Jack Skellington won this round. We wouldn't expect anything less from a skeleton that can remove his own head at will. It's like a built-in volleyball.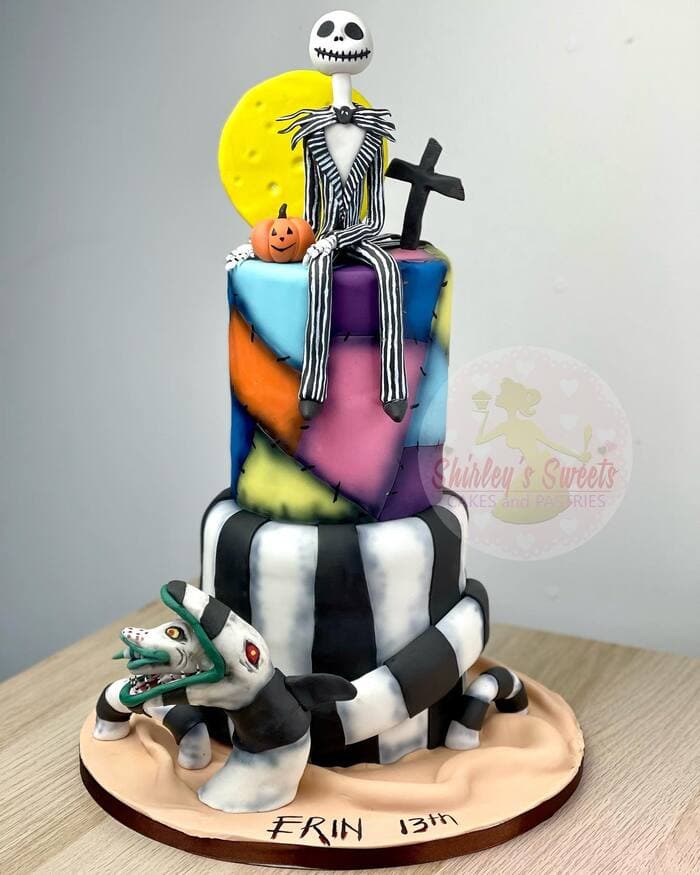 28. Tim Burton Movie Mashup Cake
If you were looking for a sign to have a Tim Burton movie marathon, this is it. Dim the lights, break into the Halloween candy early, and send an invitation to us. Please?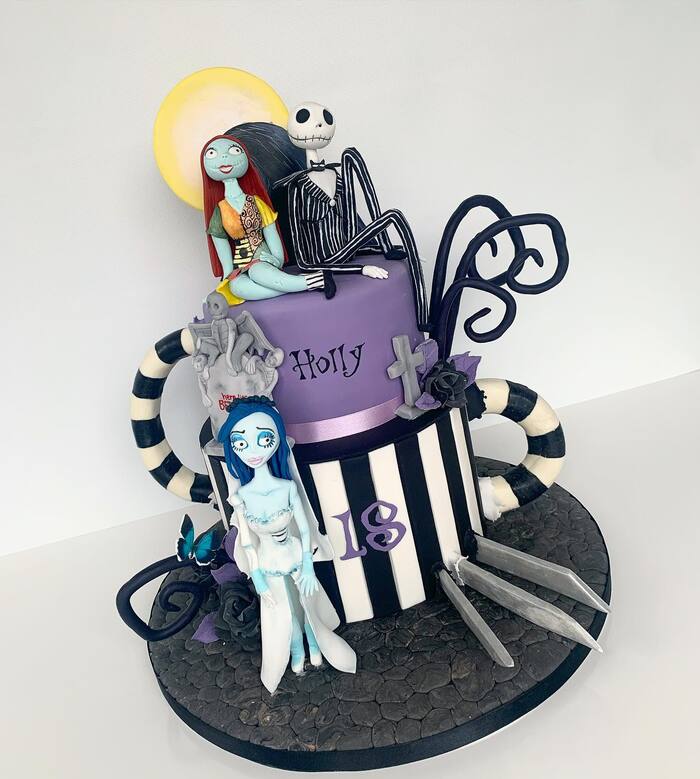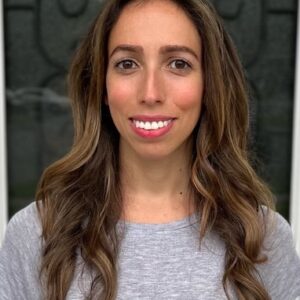 Latest posts by Danielle Cappolla
(see all)