The Nightmare Before Christmas is Tim Burton's greatest gift to humanity, which makes these Nightmare Before Christmas cakes our greatest gift to humanity. And we're not just saying that because hearing the name Beetlejuice makes us lose our appetites.
So let's celebrate both of our favorite days of the year with these Nightmare Before Christmas cakes, featuring Jack Skellington, Sally, and Oogie Boogie immortalized in icing. And by the fact that they're basically already immortal. We assume.
Also, did we mention that "This Is Halloween" is a total banger?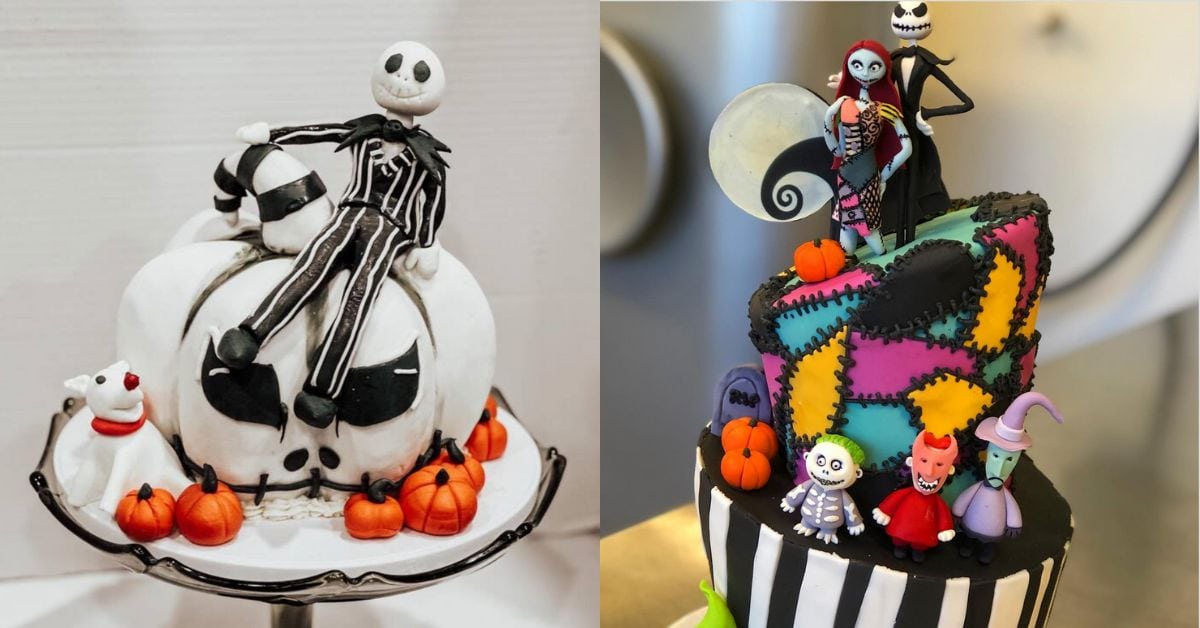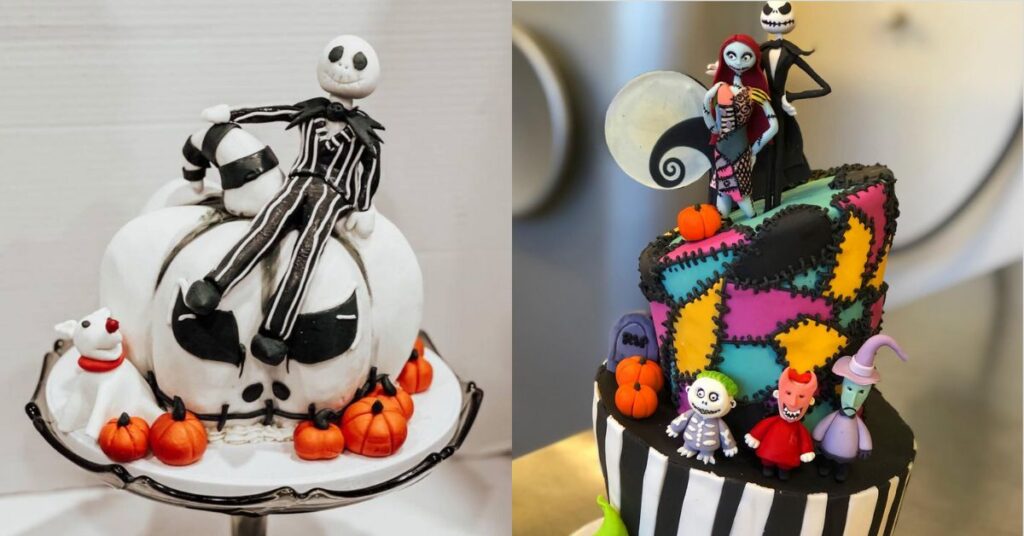 17 Nightmare Before Christmas Cakes
1. Nightmare Before Christmas Birthday Cake
We think the name at the bottom is Stella. We can't tell, but she's probably too excited about this gorgeous cake to be too upset about that anyway. If not, she needs to get her priorities straight.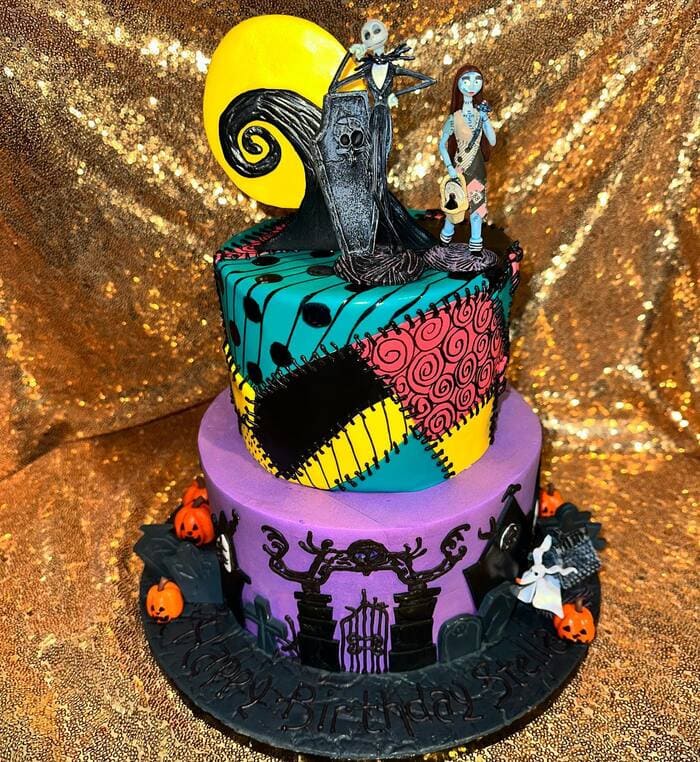 2. Jack Skellington Cake
The bottom tier reminds us of 90's windbreakers, but who says that's a bad thing? Certainly not us. Wind has been getting way too much leeway these last 30 years.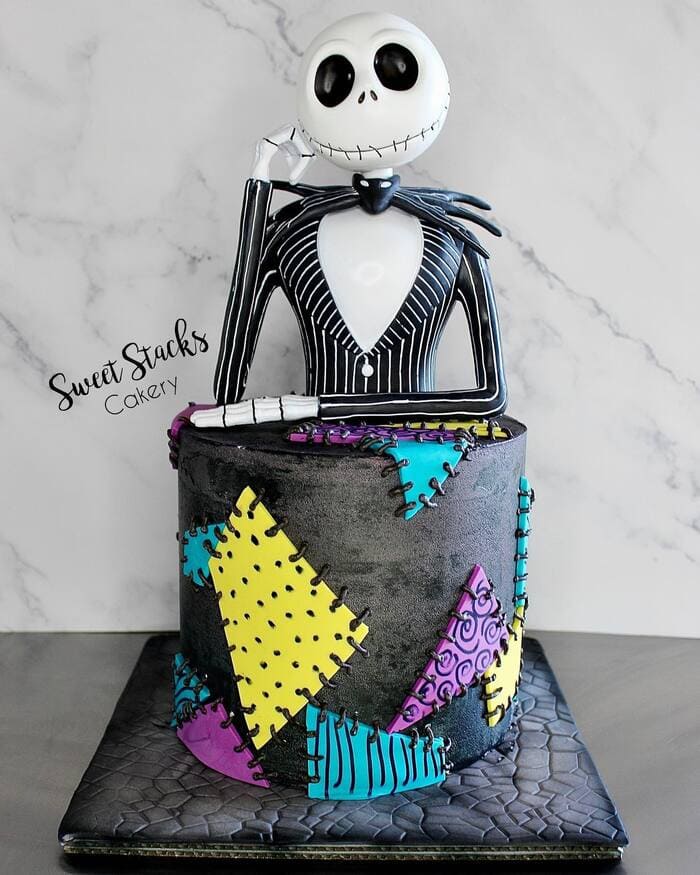 3. Lil' Characters Cake
This cake isn't necessarily little, but it is "lil," because this baker somehow took The Nightmare Before Christmas and made it even cuter. Miracles do happen.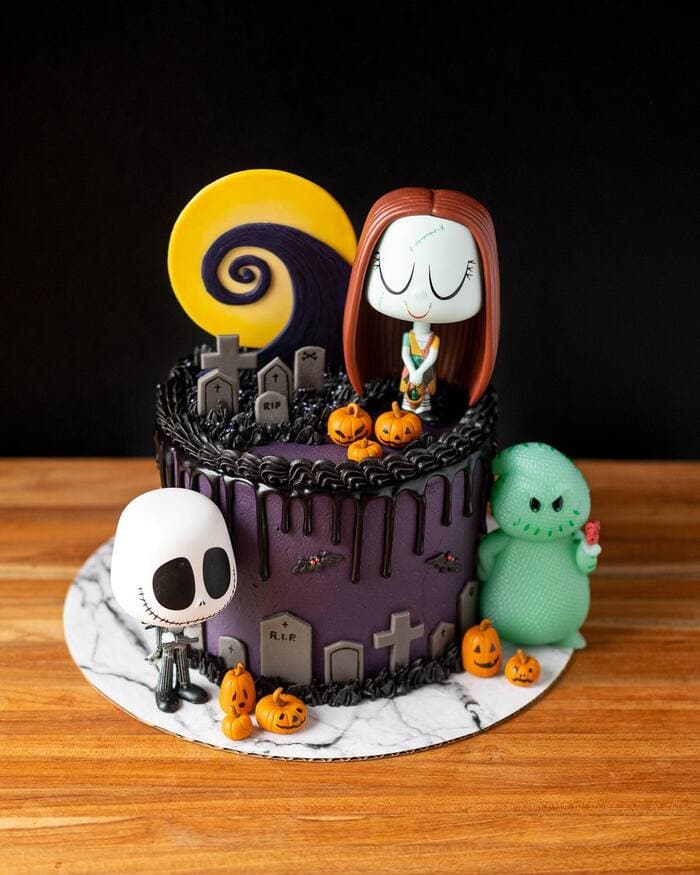 4. Nightmare Before Christmas Cake
We love this pastel version of the classic NBC patchwork. We also love knowing that if people annoy us, we can give them a slightly shorter piece of cake. We're hungry for cake and for power.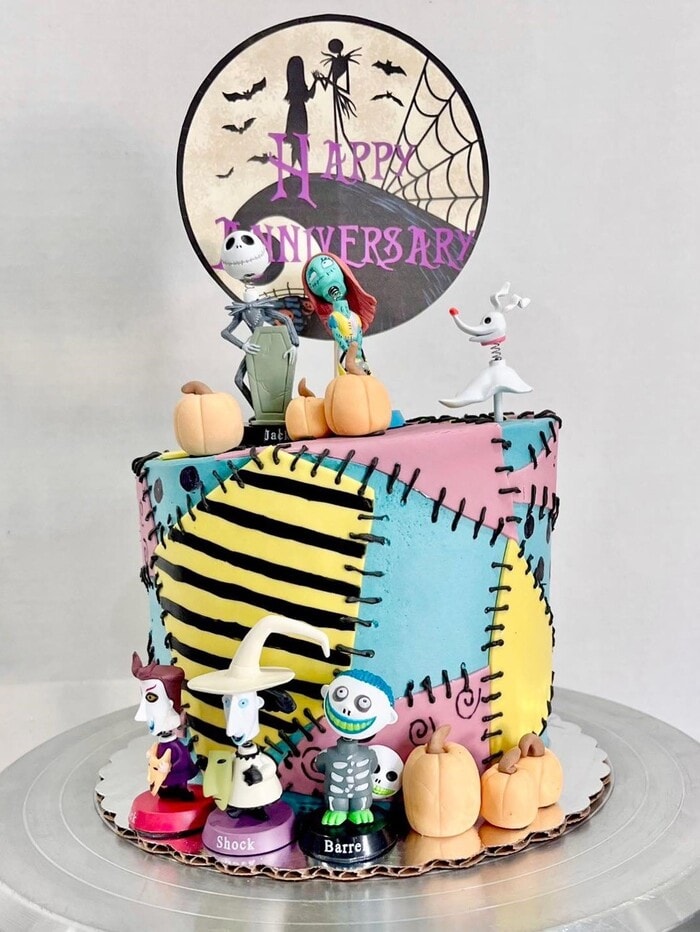 5. Pumpkin King Cake
To heck with classic shapes. This baker went carved cake all the way. Cinderella got a lot of cred for her pumpkin ride, but Jack looks pretty suave on his.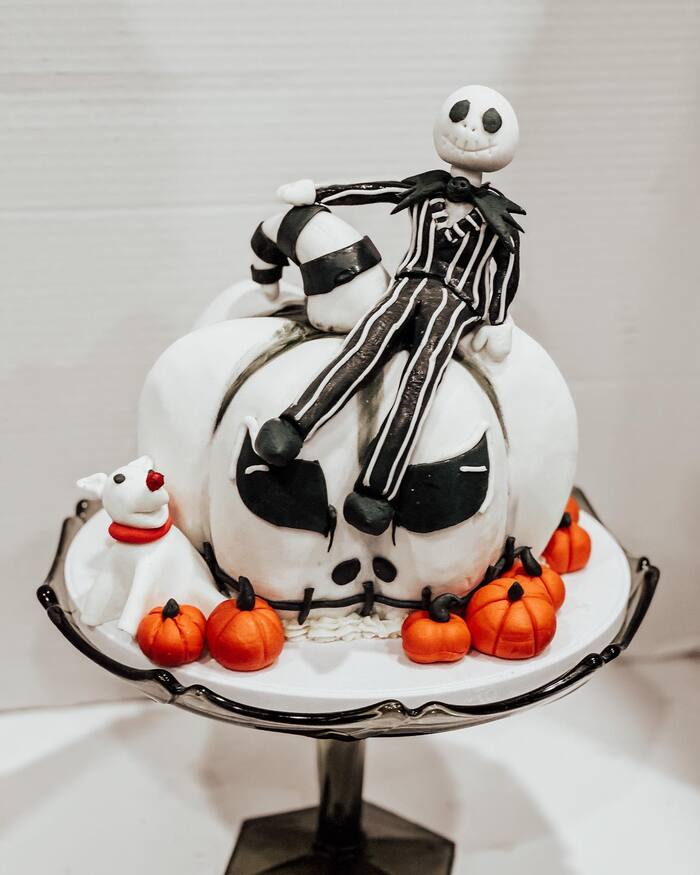 6. Oogie Boogie Birthday Cake
Thank goodness this work is immortalized as a photo. That way, later in life, Grayson can fully reflect on how maybe he was kinda a weird kid for not being scared of Oogie Boogie when he was two.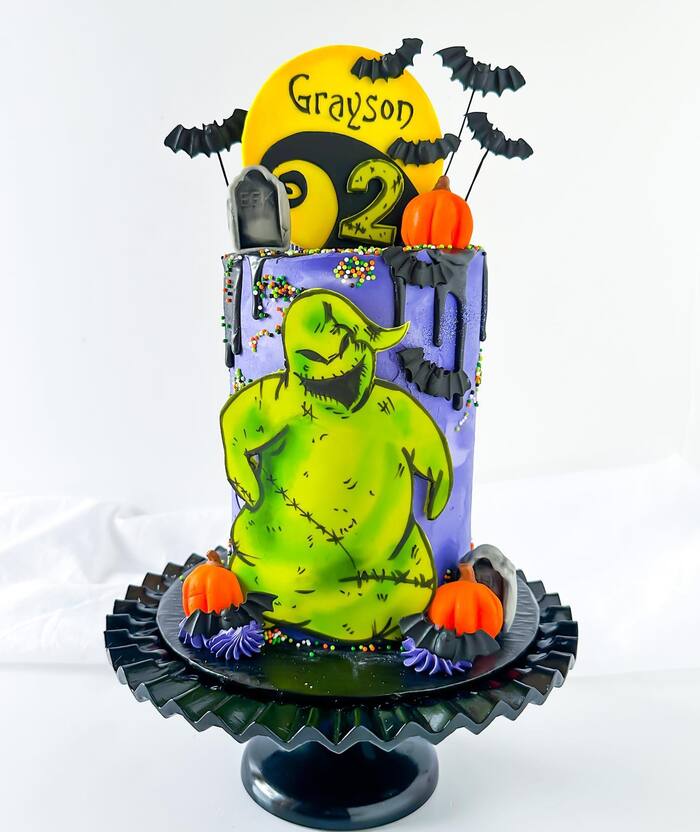 7. Oogie Boogie
The top is giving Oogie Boogie. The bottom is giving Frankenstein. The pretentious English major that always seems to be hanging around is giving, "actually, Frankenstein was the creator, not the monster."
8. Sally and Jack Wedding Cake
We're sure the couple who got this wedding cake is very happy. But the cake topper is actually referring to the baker and their career decorating cakes. Simply meant to be.
9. Nightmare Before Christmas Cast Cake
This poster wrote that they sculpted every character on this cake. Maybe they'll be the ones to finally sculpt our lives into order? No? Fine, we'll just take a piece of cake.
10. Skellington Gourd Cake
Jack is a skeleton who is a cartoon character who is also a pumpkin king who is a pumpkin who is a cake? We love layers, especially when they're separated by buttercream.
11. Baby Shower Cake
Oh sure, the cake can say it. But when we call babies a nightmare, we're told we're "creating a hostile environment" and to "stop coming to Gymboree just to tell babies off."
12. A Happier Nightmare
The fresh flowers and light purple and white of this cake give a lighter take on the nightmare vibe, without diluting the presence of the story's artwork. Chef's kiss. Or, uh, baker's kiss.
13. Half Jack Nightmare Before Christmas Cake
Rachel clearly doesn't have time to waste choosing between Jack Skellington NBC and party time NBC. So she'll take both, please and thank you.
14. Three Tiered Cake
Not only does this cake include three masterfully distinct yet connected tiers, but it also has the only snake we've ever been happy to see wrapped around our dessert.
15. Jack vs. Sally Cake
We know it's probably coincidence, but we love that the relatively stark black and white side has "NO" on it, and the vibrant side has what is obviously the beginning of "RA RA AH AH AH." If you get it, you get it.
16. Graveyard-Topped Cake
This whole thing is impressive, but we can't help but imagine how delicious that graveyard dirt must taste. And we don't say that often.
17. Tall and Sleek
Does it look like maybe Jack and Sally just decided to rest their gams on the Game of Thrones throne? A little. Are we now kind of rooting for that crossover? Also a little.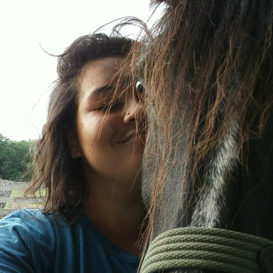 Latest posts by Hebba Gouda
(see all)