We love anything with pumpkin these days, whether we're drinking it, eating it, smelling it in candles, or soaking in into our skin via fragranced bath bombs. And at the end of that long day of hard work, we'll bake it into these easy pumpkin desserts.
At least one of them. Or maybe one a day for a month? We're down for a daily challenge, even if it means that we turn into the Great Pumpkin at the end of it. Now we're wondering how many pies we could make from the Great Pumpkin, but don't tell Charlie Brown. He's already got enough to deal with. All those footballs.
Our only dilemma is which one of these easy treats to try first. We've got donuts and cookies and pies, so you better get crackin'.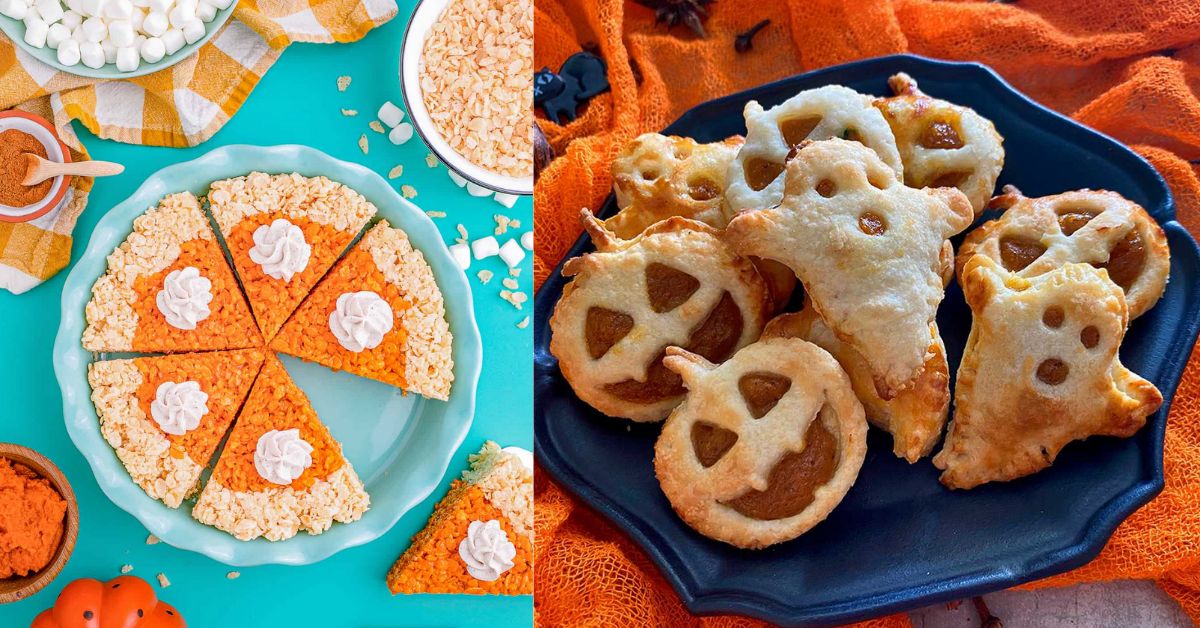 31 Easy Pumpkin Desserts
1. Baked Pumpkin Spiced Donuts
Since these Pumpkin Spiced Donuts are baked and not fried, you get to have as many as you want. We heard that about chicken once, and now it's a rule we live by.
While the recipe isn't complicated and uses only easy-to-find ingredients, heads up that you will need a specialized donut pan for this. We have faith that you'll manage to use it again.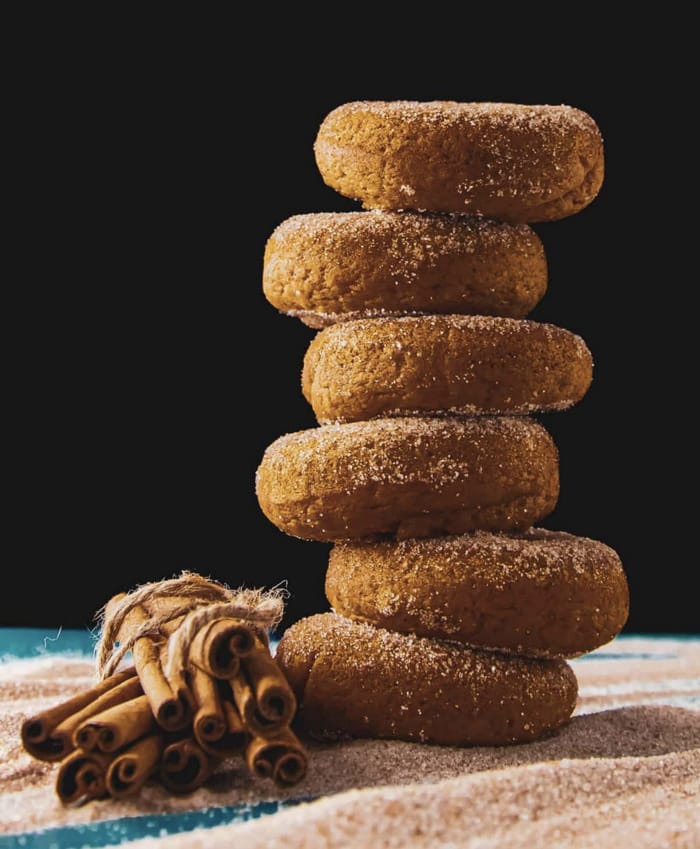 2. Chocolate Pumpkin Bread
We love a quick bread recipe, and this one's great if you don't have rotting bananas in your kitchen that you have to use up. Couldn't be us. We pretty much always have a few.
This one takes just 15 minutes of prep time, and many of the ingredients are things you already have in your pantry. Like pumpkin pie spice. How could you not have that?!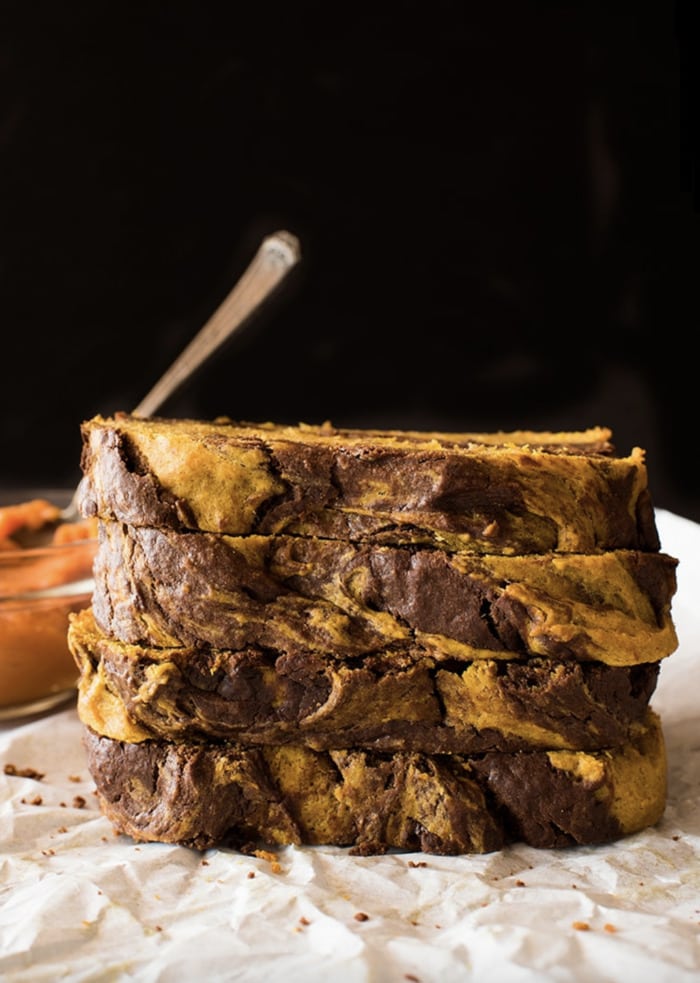 3. Pumpkin Spice Cupcakes
Tell us anything has cream cheese frosting and we're sold. Add in pumpkin spice and we wouldn't be sold-er. Going, going, gone. Yup, the whole pan. Can you blame us?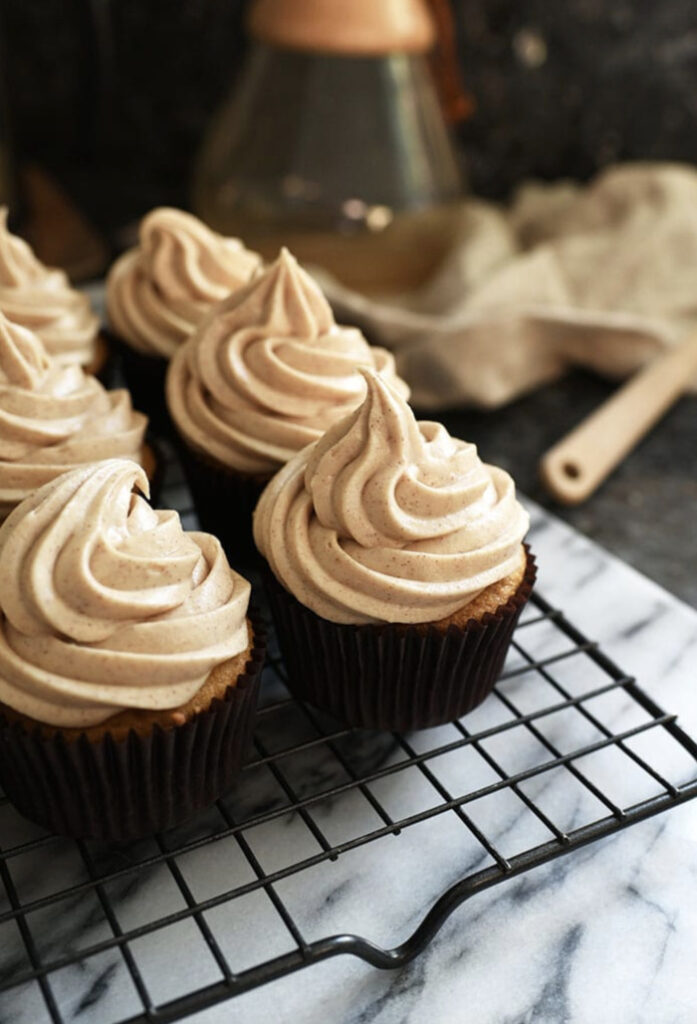 4. Pumpkin Donut Holes
Not in the mood for a whole donut? Can't relate. But we can solve the problem with these Pumpkin Donut Holes. These bite-sized flavors of Fall take only 15 minutes to prep and 10 minutes to cook, meaning you'll be chowing down in the time it takes to watch one episode of Parks and Rec.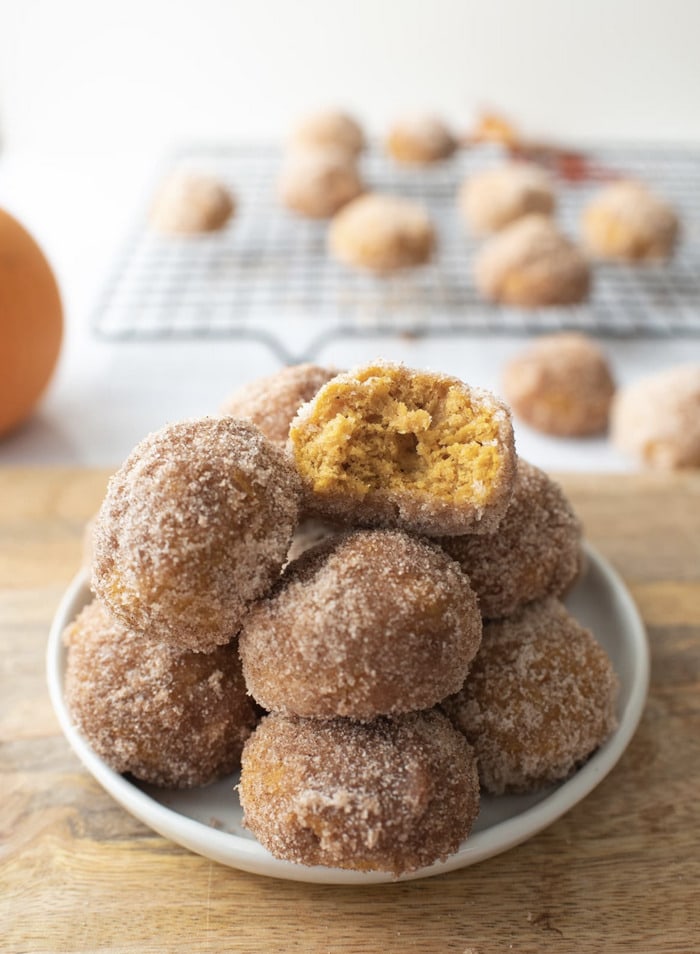 5. Pumpkin Lasagna Dessert
We hate Mondays as much as Garfield, but the idea of a Pumpkin Lasagna Dessert to end the day makes us feel a bit better. This does take a little prep, but you can make the crust the day before, so it's not a big deal.
You'll still have time for a catnap before shoving your face in the dish.
6. Healthy Pumpkin Cookies
We love any cookie that's described as healthy. You don't have to tell us twice. Or even once, tbh. Cookies are worth it.
This recipe is not only simple, but can be tweaked and customized in all sorts of ways. We especially like the option to fold in chocolate chips. They'll still be "healthy," right?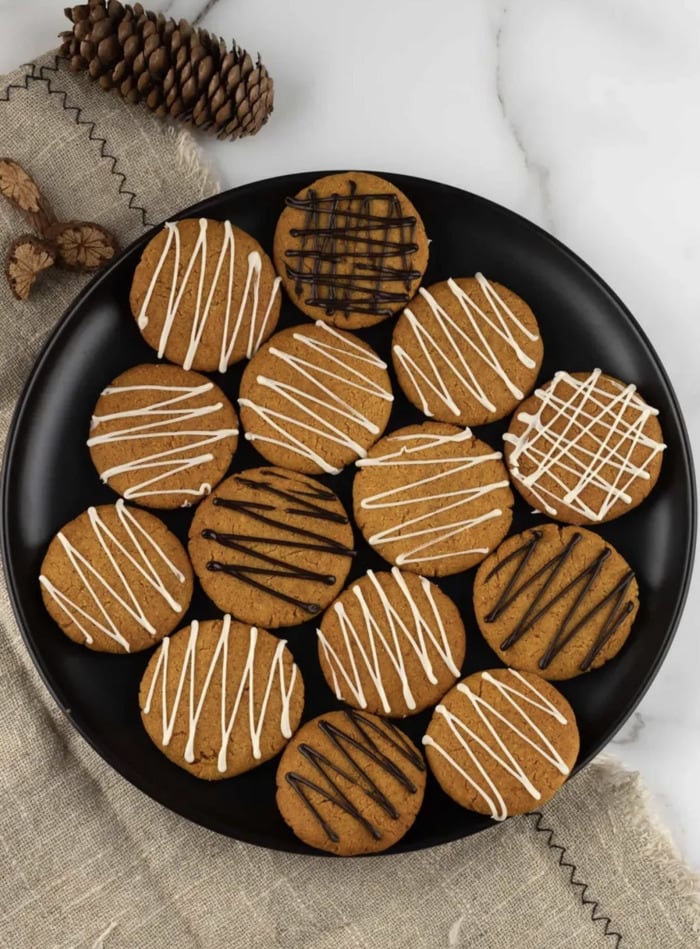 7. Pumpkin Cheesecake Swirl Brownies
This dessert tastes like a mix of pumpkin pie, cheesecake, and fudgy brownies, all in one bite. And these Pumpkin Cheesecake Swirl Brownies even turn out looking Halloweeny, so they're perfect to serve at your horror movie marathon party.
Don't be scared when they disappear before your very eyes.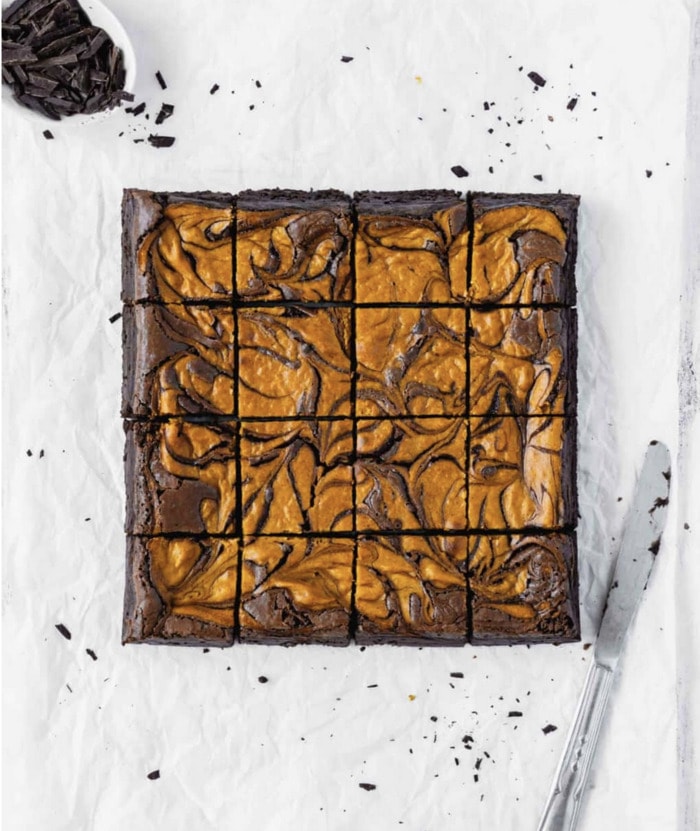 8. Easy Pumpkin Hand Pies
This pie recipe can be made with homemade crust and filling, or easier and quicker with store-bought crust and canned pumpkin. You do you, but we know which version of this Easy Pumpkin Hand Pies recipe we'll be trying. With one in each hand, thankyouverymuch.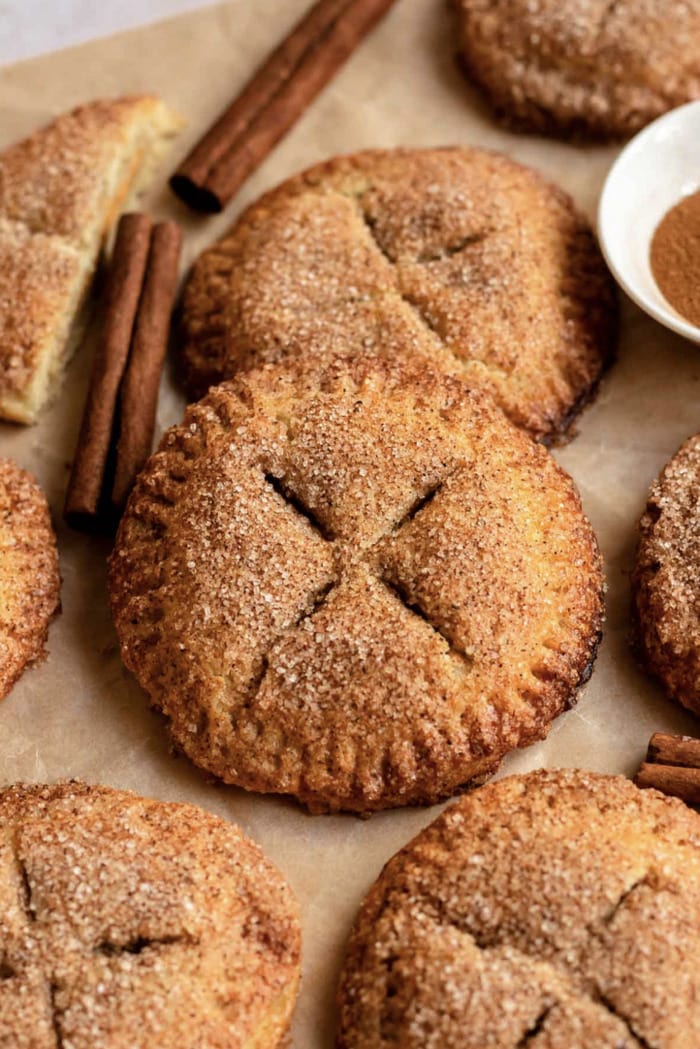 9. Instant Pot Halloween Pumpkin Empanadas
These Instant Pot Halloween Pumpkin Empanadas will have your home smelling like a Fall fantasy while you cook. And the cute result is only limited by what themed cookie cutters you have, so let your imagination run wild. Just not too wild if you're gonna bring them into work. HR told us to say that.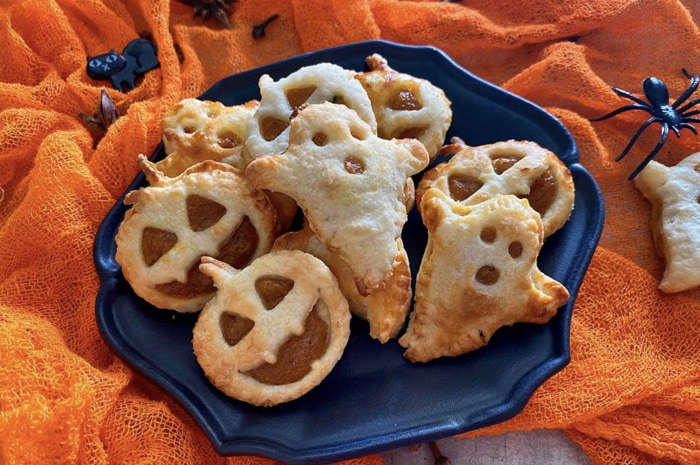 10. Pumpkin Arroz Con Leche
This seasonal twist on a traditional Mexican dessert is easy and very forgiving. The hardest step will be remembering to remove the cinnamon sticks and whole cloves before eating. If you forget, you'll be reminded after your first delicious bite of this Pumpkin Arroz Con Leche. Still worth it.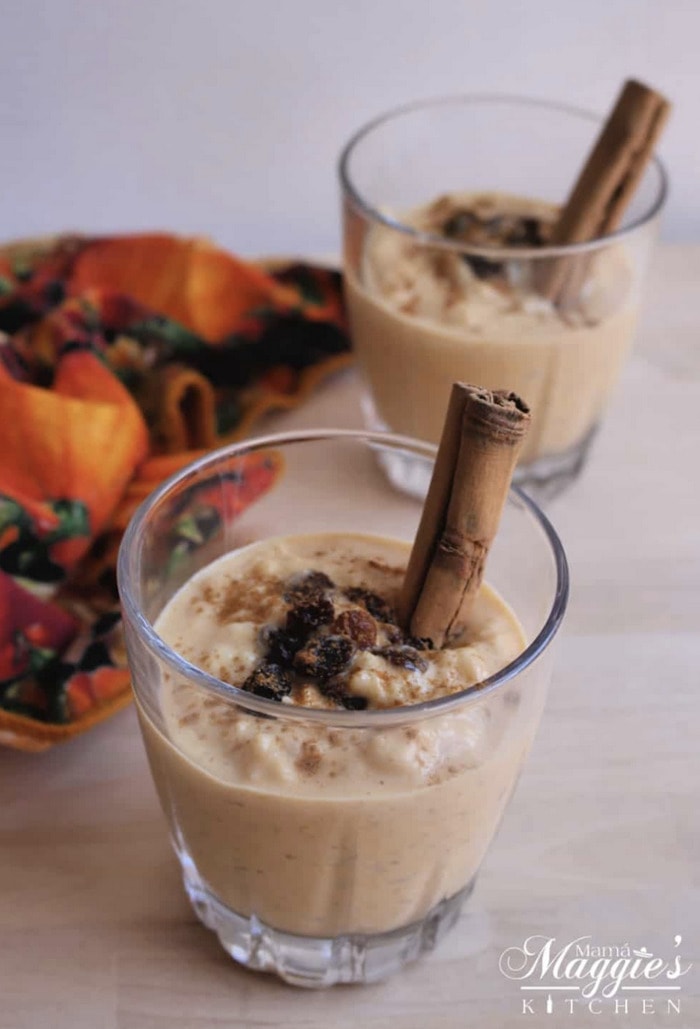 11. Pumpkin Truffles
These Pumpkin Truffles are enrobed in white chocolate, so they make for a fancy presentation, despite being simple to make. You'll need to build two hours in for chill time, which sounds like a good idea for us, too, now that you mention it.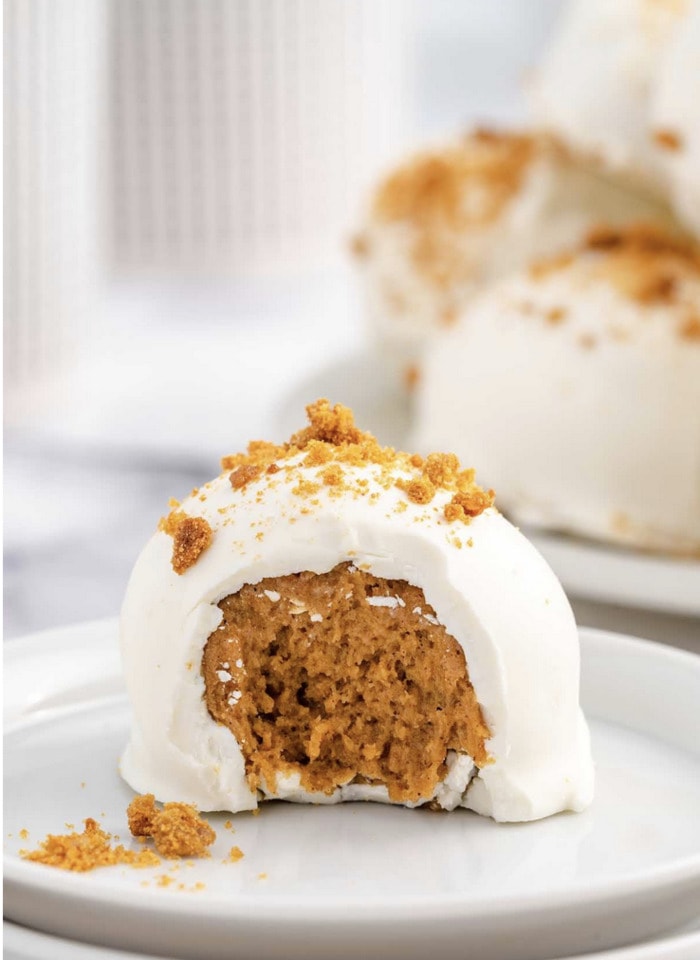 12. Pecan Praline Pumpkin Pie for Two
Going on a leaf-peeping date? This Pecan Praline Pumpkin Pie for two will be perfect to share by the fire at the end of your romantic hike. We're not the only ones who start forest fires at the end of hikes, right?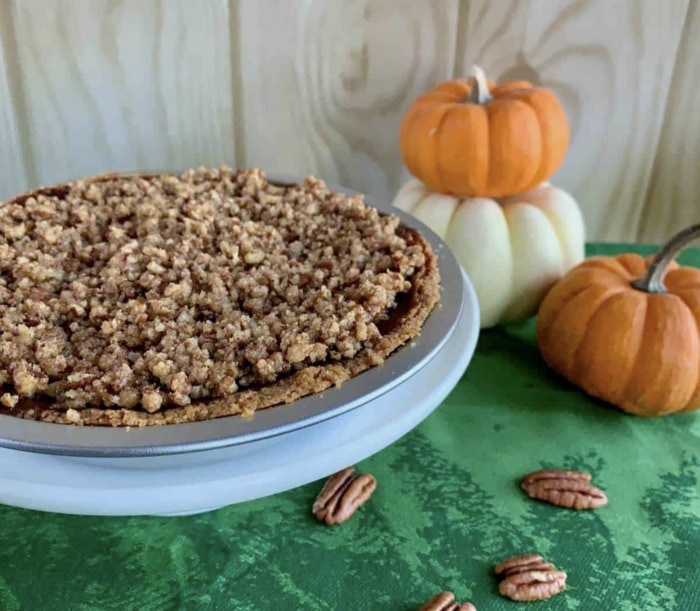 13. Pumpkin Roll
These easy Pumpkin Rolls have us flashing back to childhood lunchbox desserts, and we can't wait to try them. And no, we will not trade you for your Necco wafers. Begone!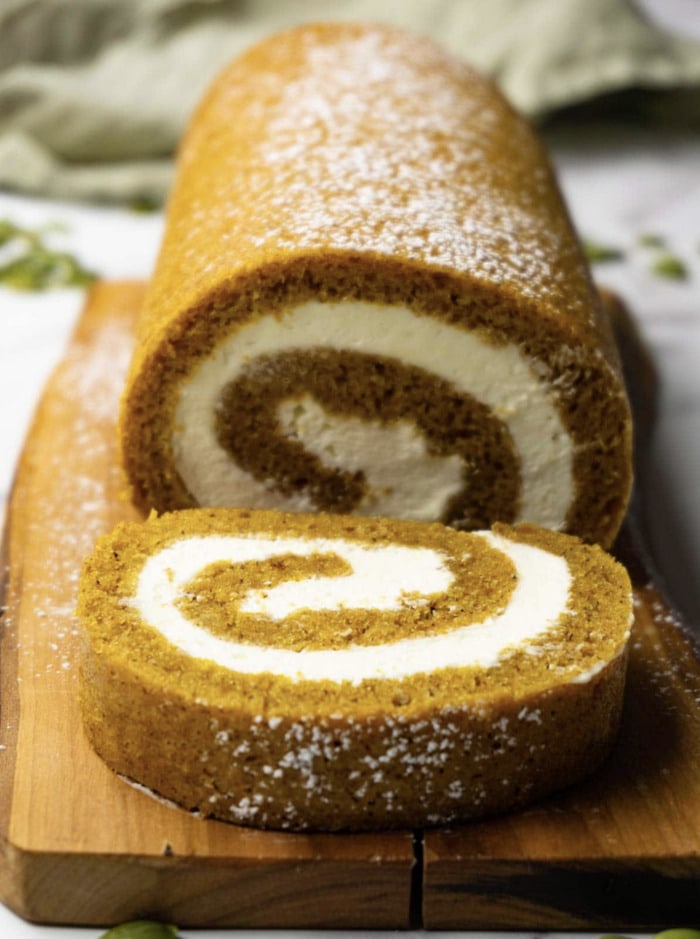 14. Frosted Baked Pumpkin Donuts
Oh look, here's another recipe that uses that donut pan. Glad you bought it, aren't you? At least we're glad you bought it.
These Baked Pumpkin Donuts can be iced simply, but if you're willing to get complicated, you have an option for a marzipan pumpkin design.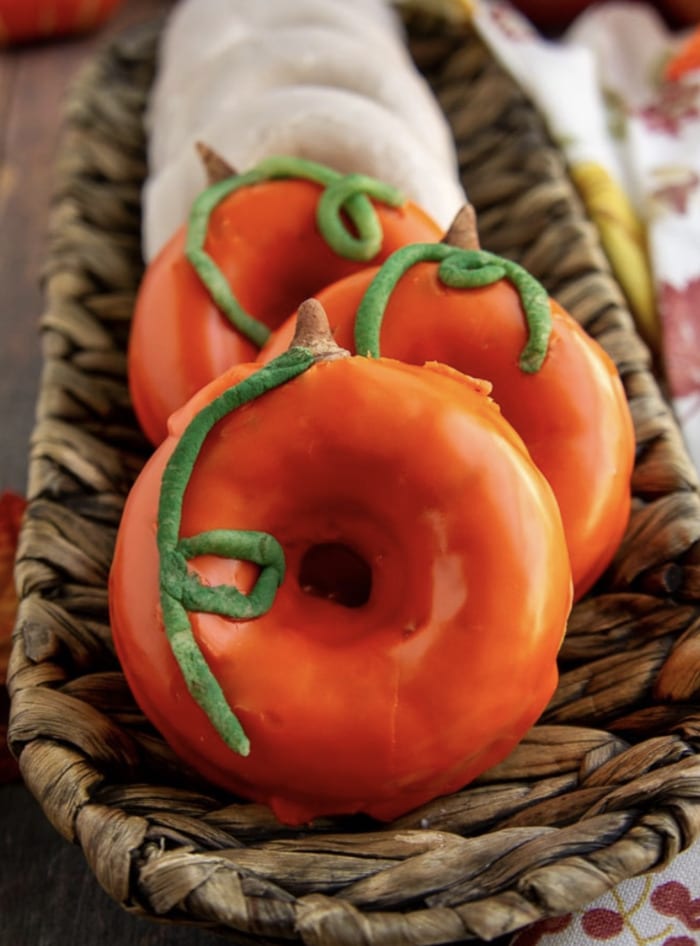 15. Pumpkin Pie Without Evaporated Milk
This Pumpkin Pie Without Evaporated Milk recipe swaps in regular or dairy-free half and half for the pesky little can we always forget to buy. Now if it were also somehow a recipe we could read without the glasses we always forget, it'd be perfect for us.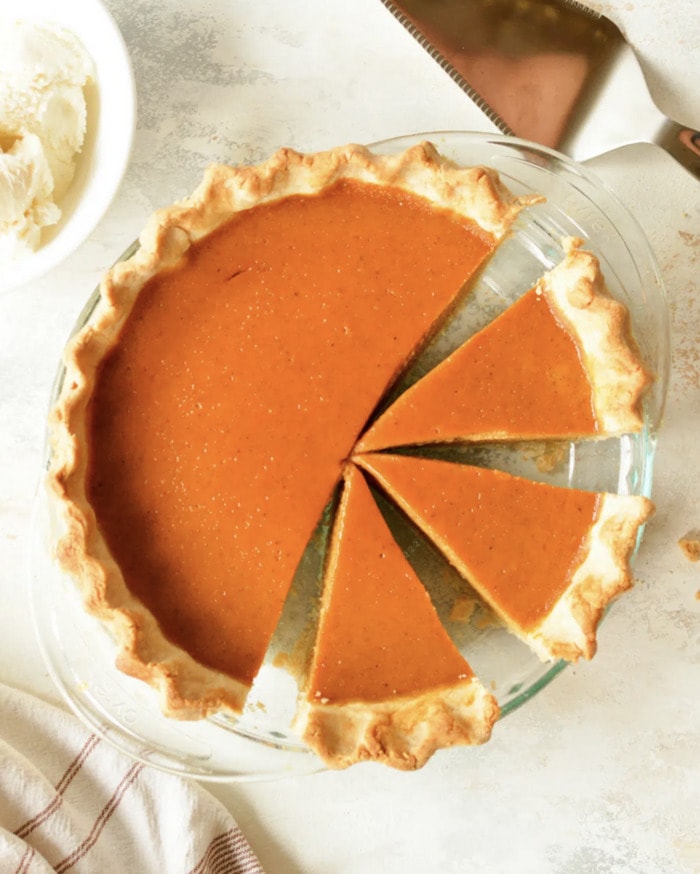 16. Pumpkin Pie Rice Krispie Treats
Everyone loves Rice Krispie Treats, especially if you're cooking for kids. This seasonal Pumpkin Pie Rice Krispie Treats recipe looks so cute and takes less than 30 minutes to make. So once they're done, you have time to make a second batch for the kids.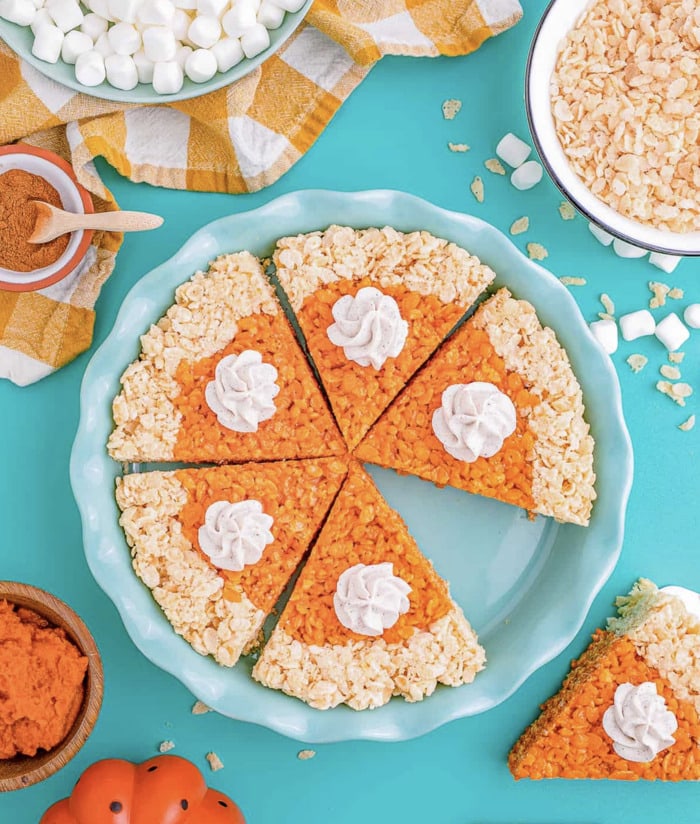 17. Pumpkin Bread Pudding With Nutella Glaze
You had us at Nutella. This Pumpkin Bread Pudding With Nutella Glaze reminds us of fancy desserts we've had in upscale New Orleans restaurants, but those probably aren't this easy. And no one needs to know this is, so feel free to have a jazz band accompany you while you serve it.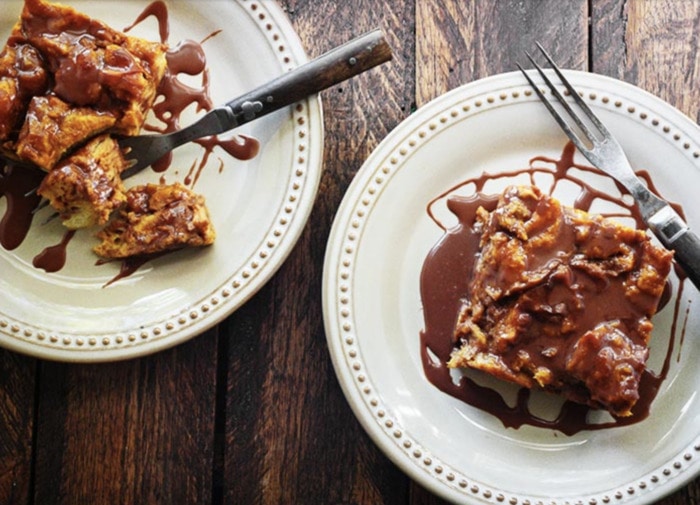 18. No Bake Pumpkin Cheesecake in Mason Jars
Finally, something to do with all of the jars we're hoarding that people keep trying to recycle behind our back. See? We knew they'd come in handy one day. One delicious day, when we'll get to eat this No Bake Pumpkin Cheesecake and bask in our rightness.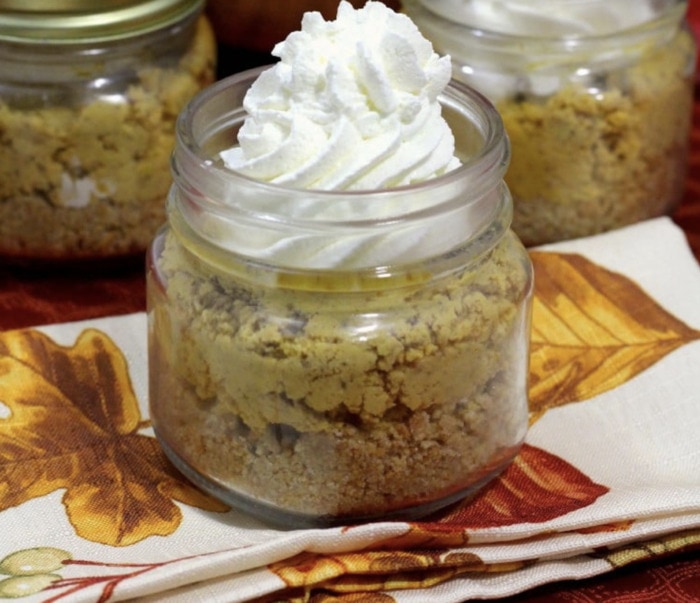 19. Copycat Starbucks Pumpkin Cream Cheese Muffins With Cake Mix
We grab these from Starbucks during our commute on Fall mornings every chance we get. Now we can have these Copycat Starbucks Pumpkin Cream Cheese Muffins on mornings when we WFH, too. Too bad for our barista who's sure to miss our complicated secret menu orders.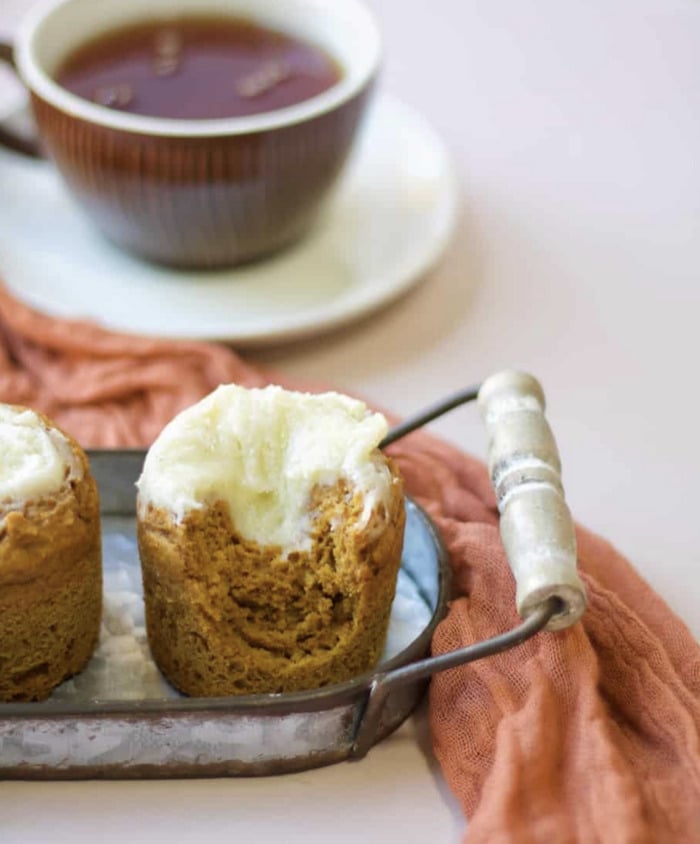 20. Easy Mini Pumpkin Pies
Mini bite size versions of desserts are so handy for large dinners. No more having to cut a large pie into somewhat equal pieces while everyone is clamoring to be served. And no more worrying about your little brother grabbing the biggest slice.
These Easy Mini Pumpkin Pies will preserve the peace right up until your problematic uncle brings up politics.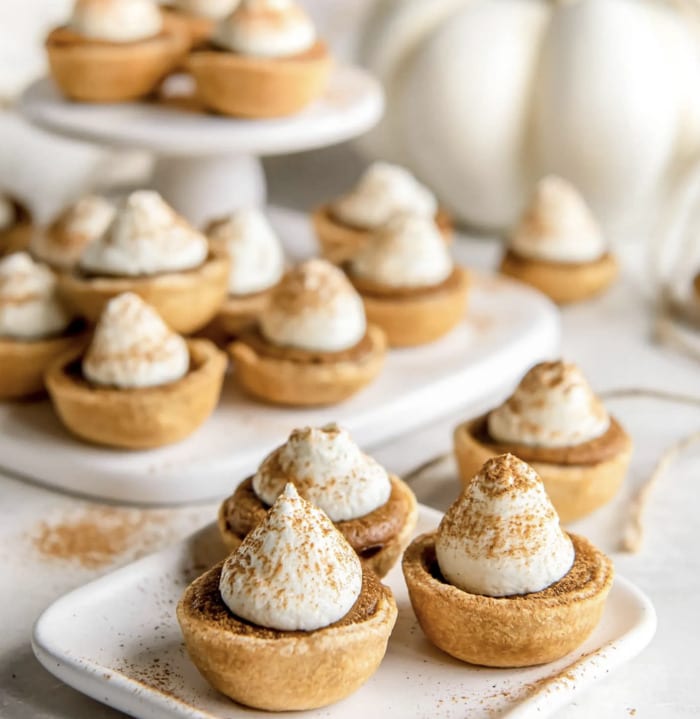 21. Pumpkin Pie Toaster Strudel Recipe
These easy Pumpkin Pie Toaster Strudels are quick and simple to make, but take note that the recipe actually does not recommend heating them in a toaster. Which is just as well, as more of them can fit in the oven. And we want more of them.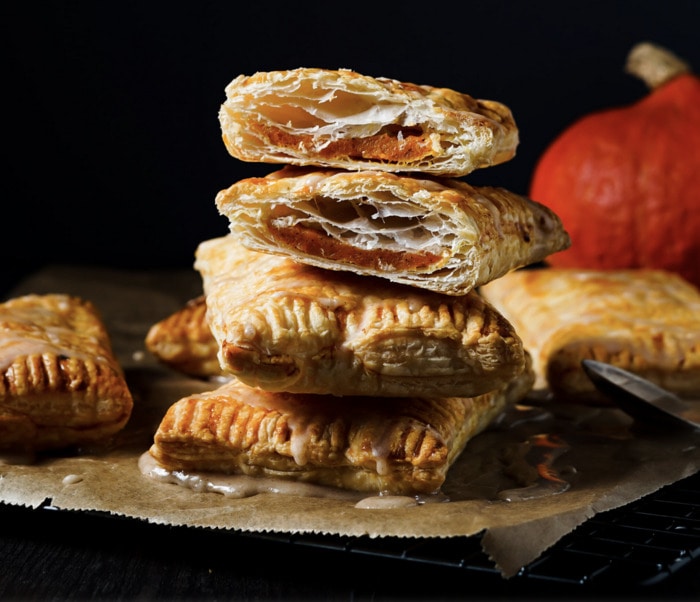 22. Vegan Pumpkin Chocolate Chip Cookies
These decadent and gooey Vegan Pumpkin Chocolate Chip Cookies are completely dairy-free. The recipe offers tips according to whether you want them to be cakey, chewy, or crunchy, so it's perfect for everyone. If we decide to share, that is.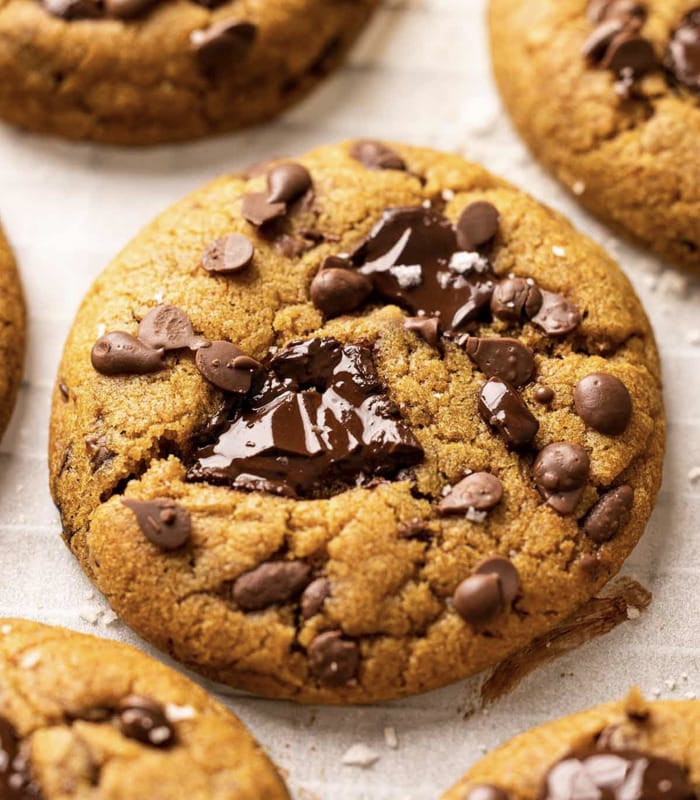 23. Maple-Bourbon Pumpkin Pie
We'll be drinking bourbon during dinner anyway, so this Maple-Bourbon Pumpkin Pie is the perfect way to finish the meal. Tip: Make this in advance so it can chill, during which time you can chill with an extra glass of bourbon.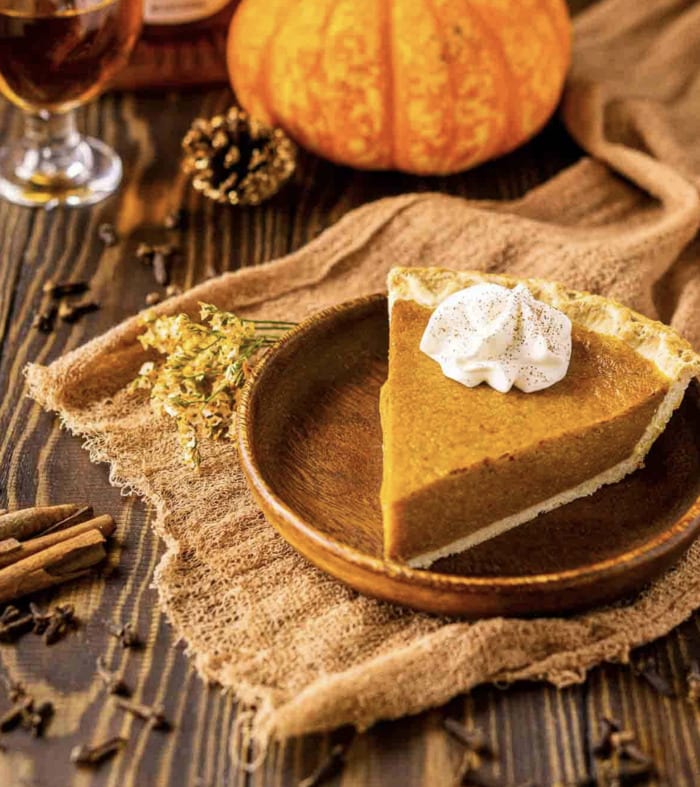 24. Fluffy Pumpkin Snickerdoodles
Are we the only ones who get snickerdoodles mixed up with golden doodles? We're sure these Fluffy Pumpkin Snickerdoodles taste better, but it doesn't help that we've met pups named both Fluffy and Pumpkin before. It's a recipe for disaster.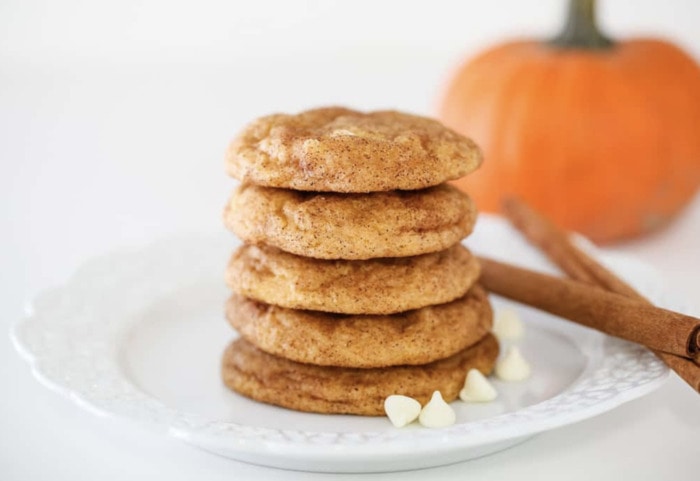 25. Pumpkin Spice Tiramisu
Tiramisu always seems like something that would be difficult and time-consuming to make. But this version is not only simple and quick, but gluten– and dairy-free. You know what happens when Aunt Barb accidentally eats dairy. Let's avoid that.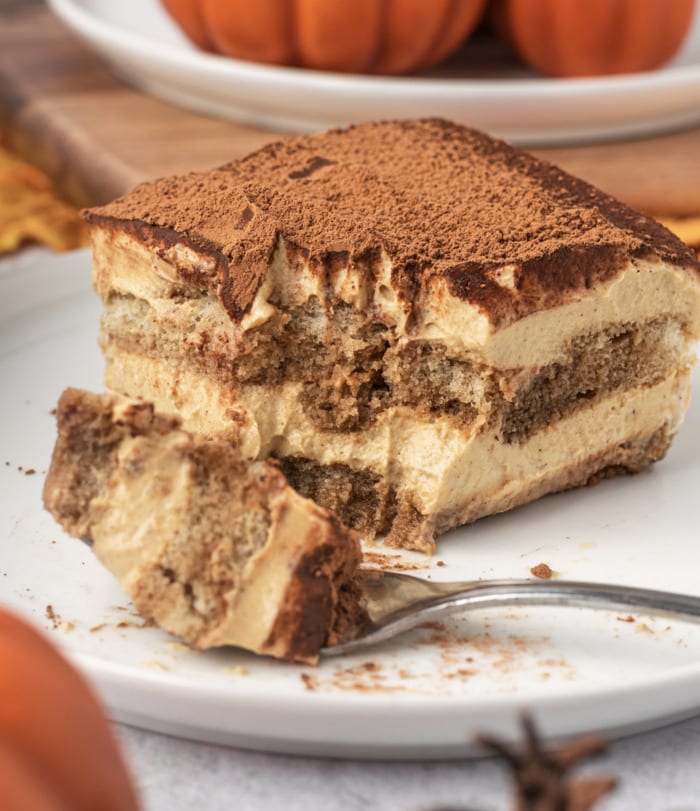 26. Pumpkin Salted Caramels
We've been told we can be a little salty, which is probably why we love salted desserts. And since the trickiest part of this Pumpkin Salted Caramels recipe is having a thermometer on hand, we've found our seasonal match.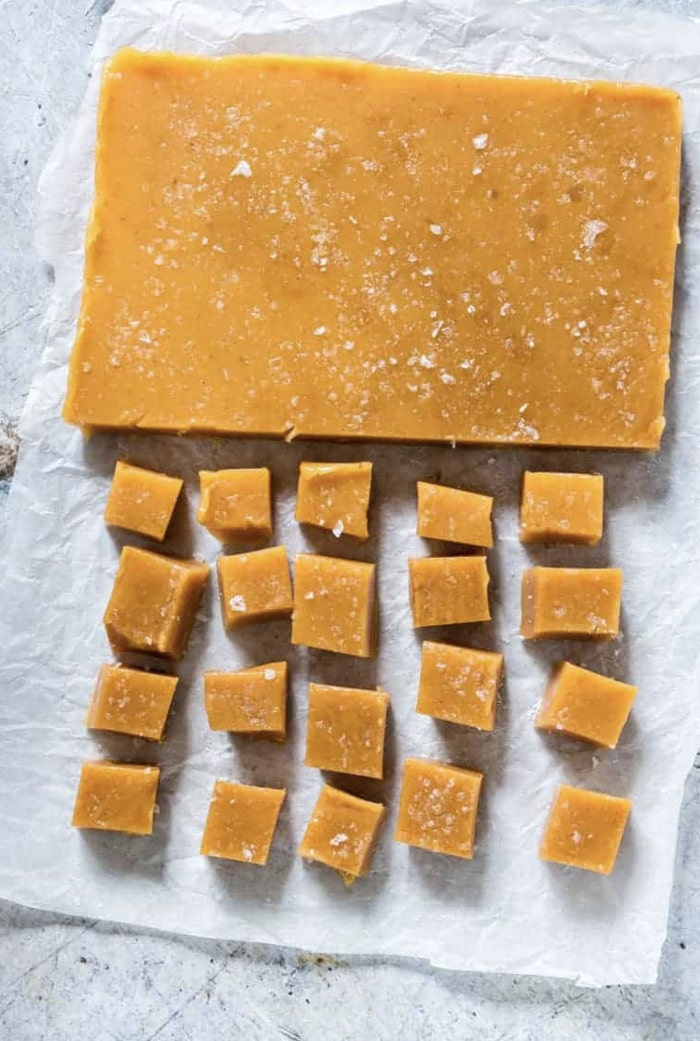 27. Spiced Pumpkin Cream Cheese Cupcakes
A friend of ours is anti-cupcakes. She calls them a selfish dessert. Well, if having our own personal serving that no one else has spat on while blowing out a candle makes us selfish, so be it. We're ready for multiple selfish and spitless servings of these Spiced Pumpkin Cream Cheese Cupcakes.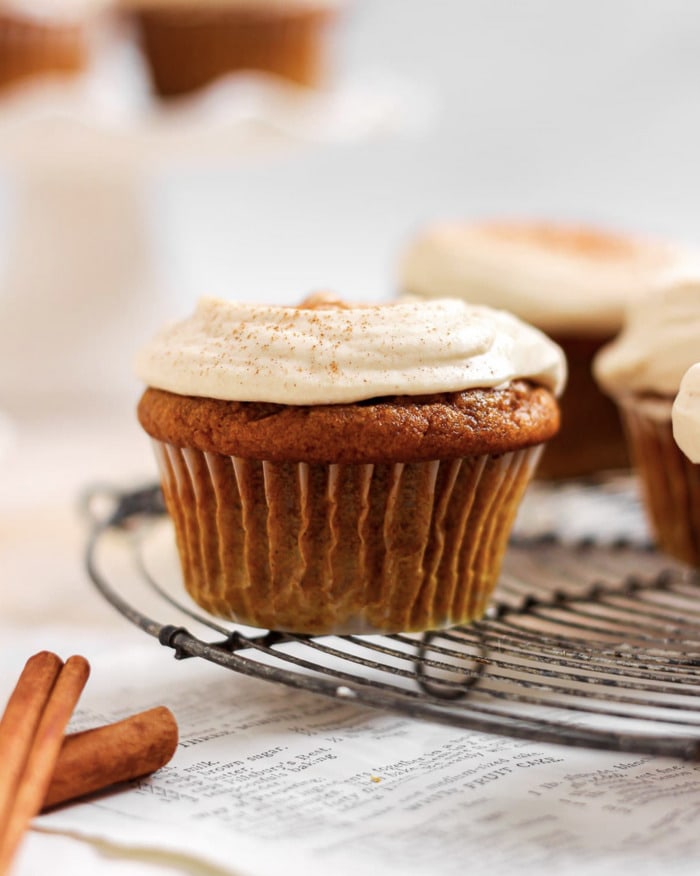 28. Pumpkin Icebox Cake
This uses store-bought graham crackers and canned puree, so it really couldn't be easier. And the no-bake Pumpkin Icebox Cake firms up in your fridge or freezer so you don't have to worry about any oven mishaps. Don't even ask what that browning liquid at the bottom of ours is.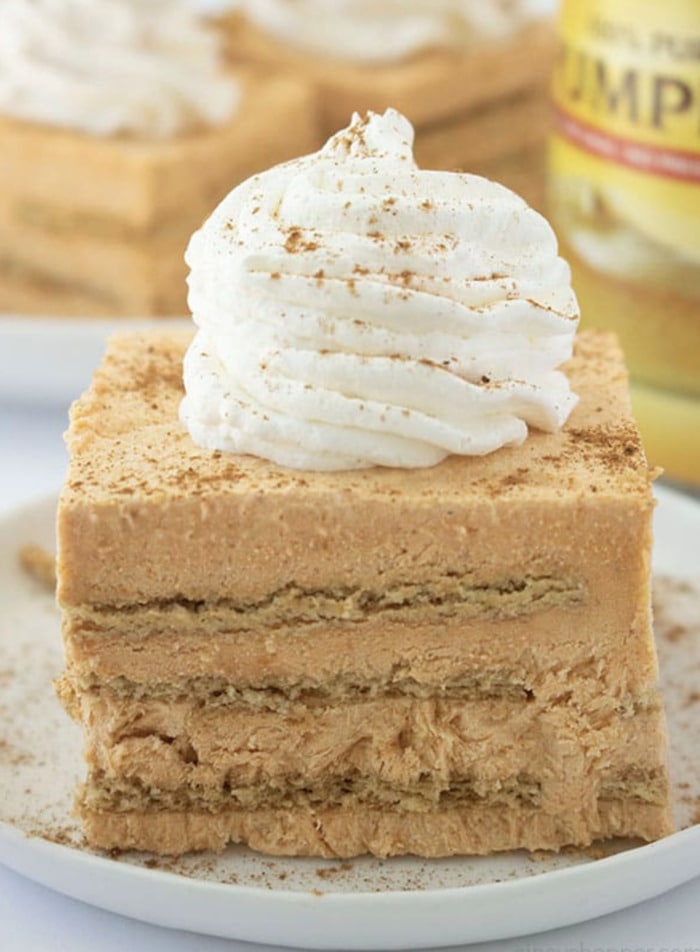 29. Vegan Pumpkin Brownies
These Vegan Pumpkin Brownies are not only delicious, but a good option if you're cooking for a crowd you don't know that well. Not only are they safe for vegans, but they are flourless, gluten-free, eggless, and dairy-free, so they work for almost anyone at your table. Just not your dog. Sorry, Fido.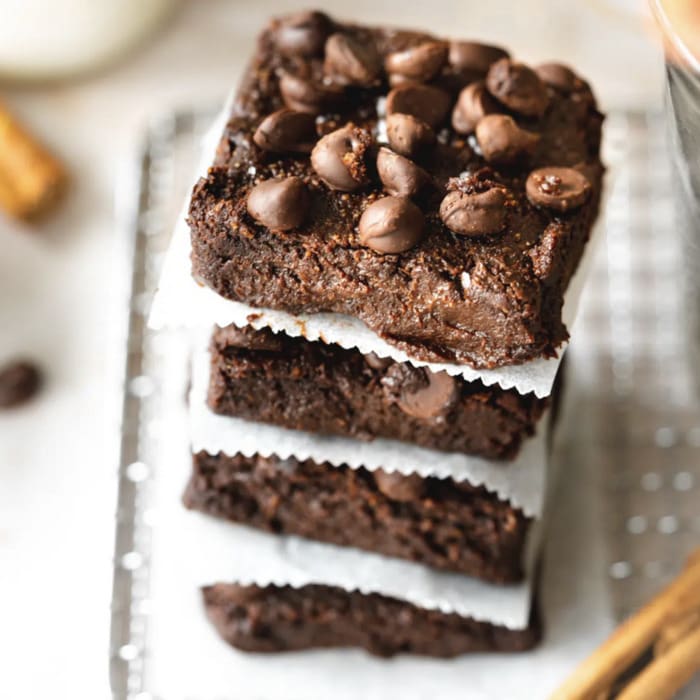 30. Easy Pumpkin Pie Pudding Cups With Whipped Cream
We would eat so many more foods if they were served in ramekins. But especially these Easy Pumpkin Pie Pudding Cups—we are definitely eating these. Oh, you didn't offer? Sorry, we just finished them off…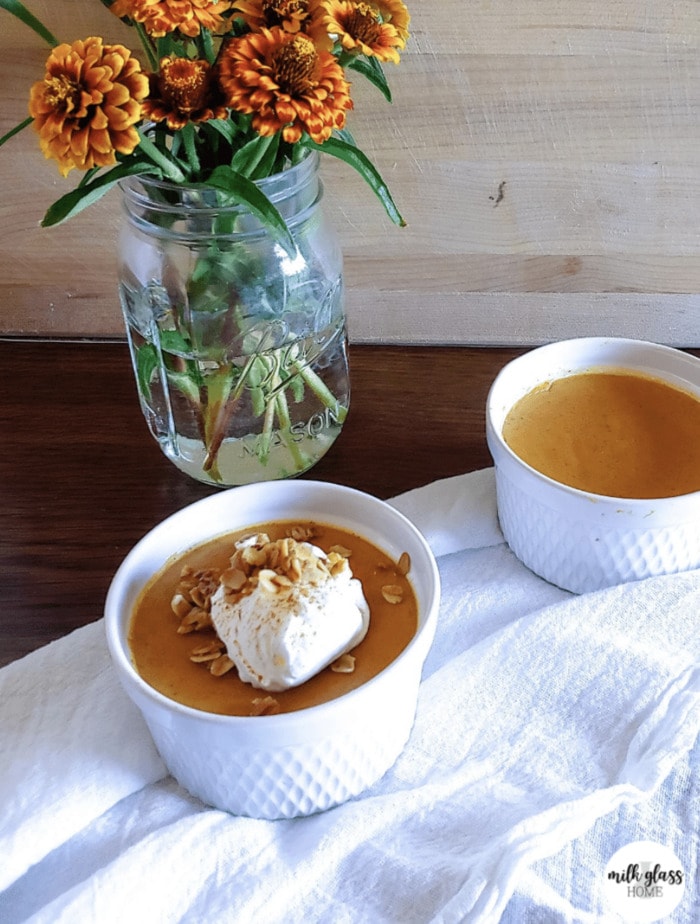 31. Pumpkin Poke Cake
Incorporating a store-bought cake mix into this otherwise bespoke Pumpkin Poke Cake recipe makes it work for our busy lives. And don't worry: The "Poke" refers to poking holes in the cake, not adding tuna. Unless your cat's involved.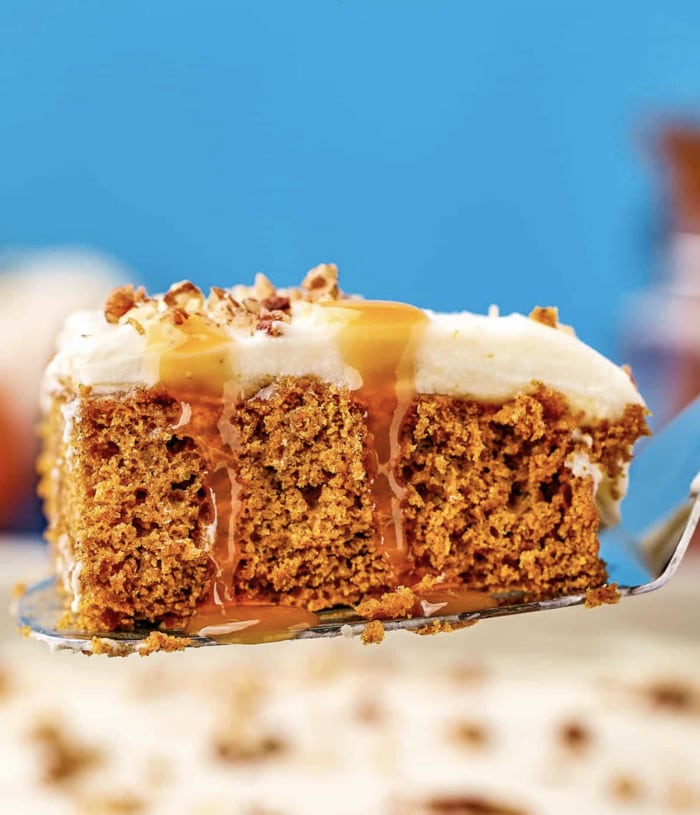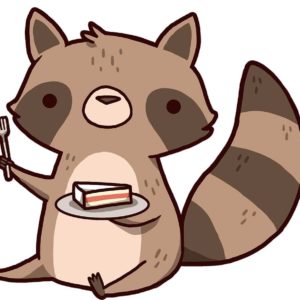 Latest posts by Christine Colby
(see all)