If you're looking for a versatile ingredient, allow us to introduce you to coconut. It can pair with chocolate or cheese or pumpkin or dairy. It's just as good in a sweet dish as it is in a savory one. And because we like to be right, we found a bunch of coconut recipes to prove our point.
We wouldn't blame you for doubting us. Who would think the stuff that comes out of a hairy brown ball in a palm tree could be so delicious? But coconut desserts are truly a thing to behold and when you're feeling peckish after dinner. These tropical nuts are good in everything from cupcakes to cookies to cakes, and probably a few things that don't start with a "C" too.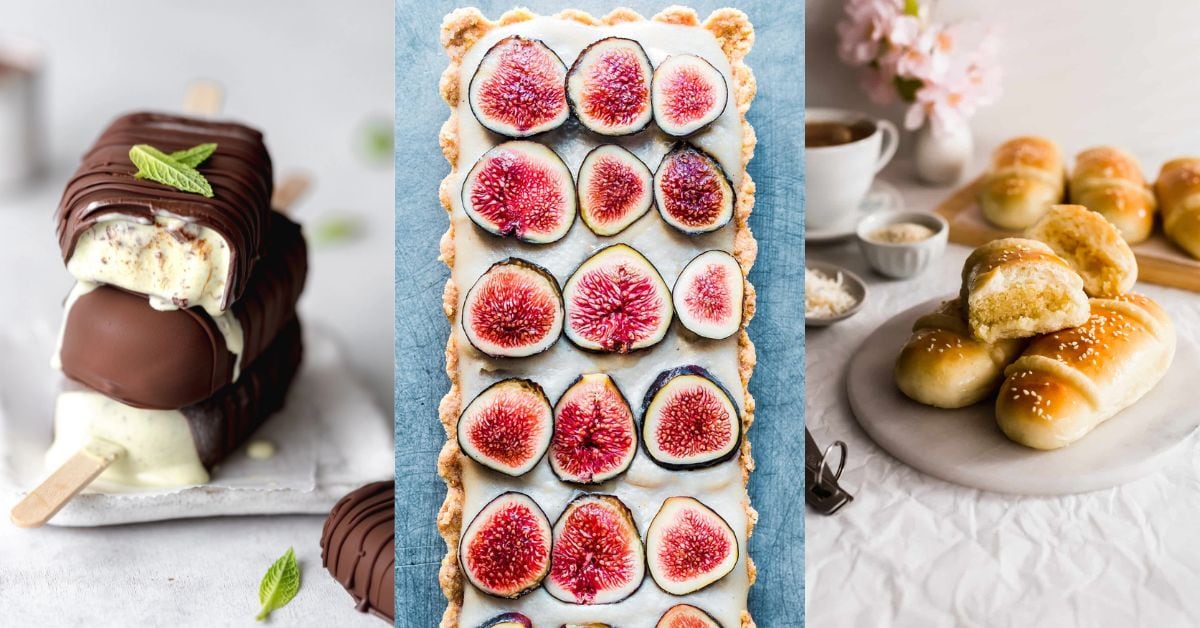 27 Coconut Dessert Recipes to Nosh On All Summer
1. Sugar Cookie Bars with Chocolate Frosting
Ever heard that age-old saying, "keep it simple, stupid"? That's how we feel about a sugar cookie. No matter how you look at it, a sugar cookie is simply delicious, and even the dullest tools in the shed can handle this recipe for Sugar Cookie Bars with Chocolate Frosting. We're nuts about simplicity. And about nuts.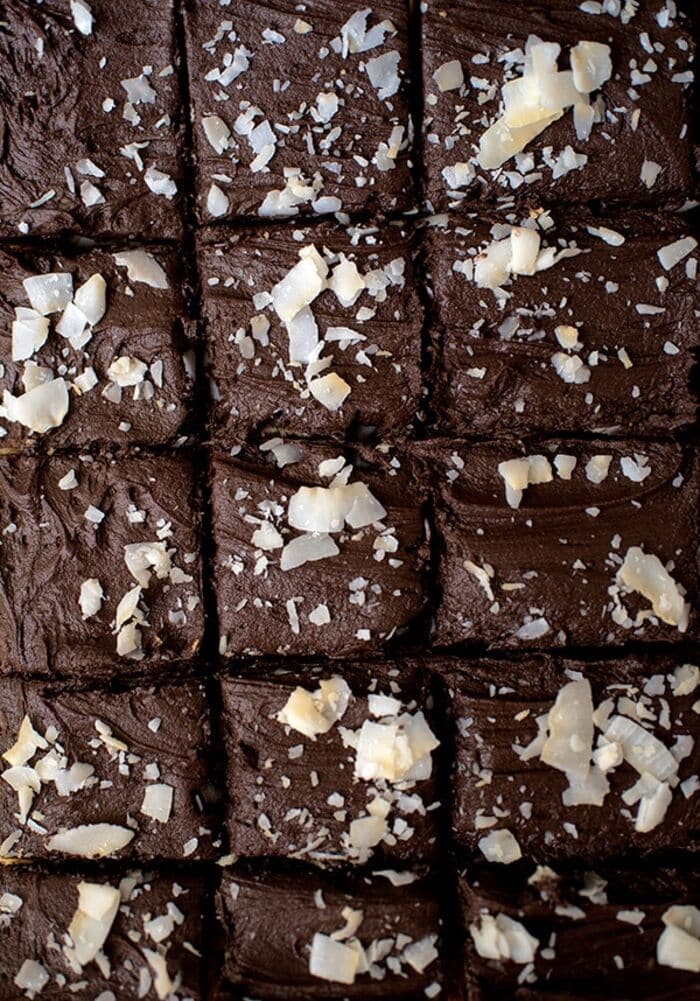 2. Piña Colada Cupcakes with Coconut Frosting
It may be frowned upon to drink in certain settings, so the best alternative is this sweet recipe for Piña Colada Cupcakes with Coconut Frosting. Yes, your niece's piano recital is a great example of one of those settings.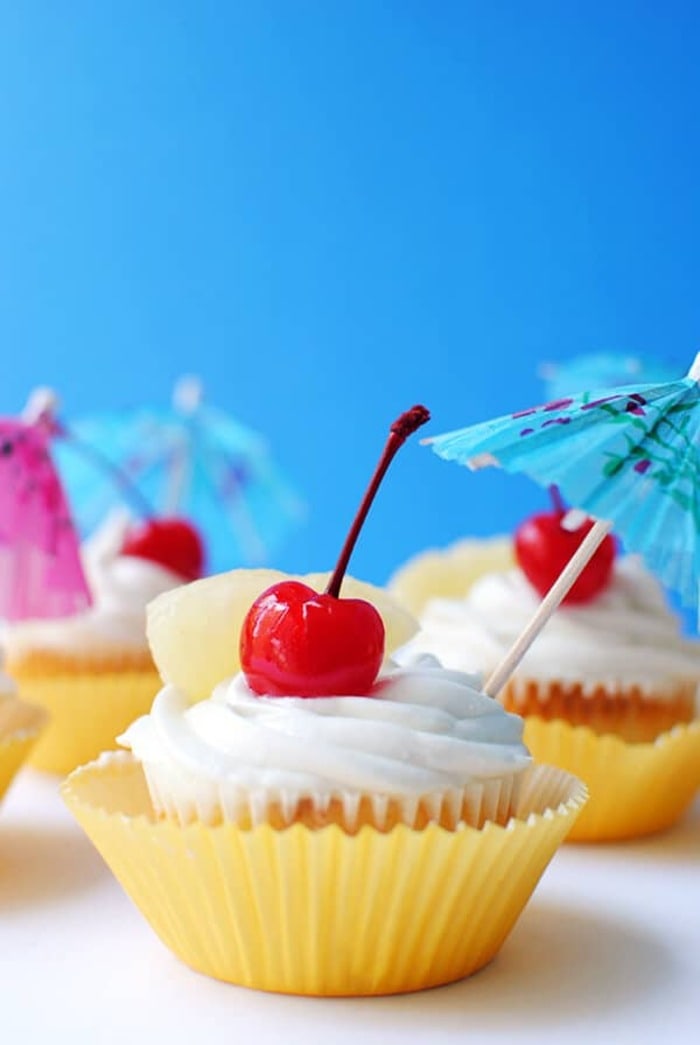 3. Coconut Cream Pie
Let's be real, this Coconut Cream Pie is just a glob of sugar, milk, and coconut piled into a pie crust. To be clear, we are not mad in the slightest. In fact, the only thing we're mad about is that we didn't hear about this recipe sooner. Oh, and global warming is a pretty big bummer, too.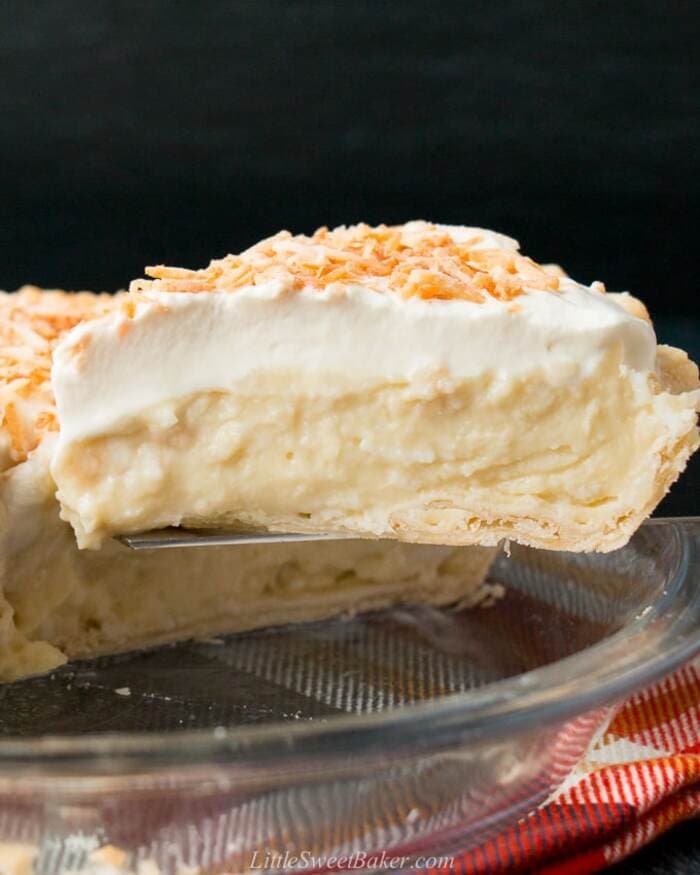 4. Vegan Fig Tart with Coconut-Cashew Cream
All your allergy-prone friends will be beyond impressed when you serve them this coconut dessert. The Vegan Fig Tart with Coconut-Cashew Cream is dairy-free and gluten-free. It also looks pretty, so not only will your guests be impressed that you adhered to their dietary restrictions, but they'll probably hate you a little bit for being so talented. We're not seeing the downside.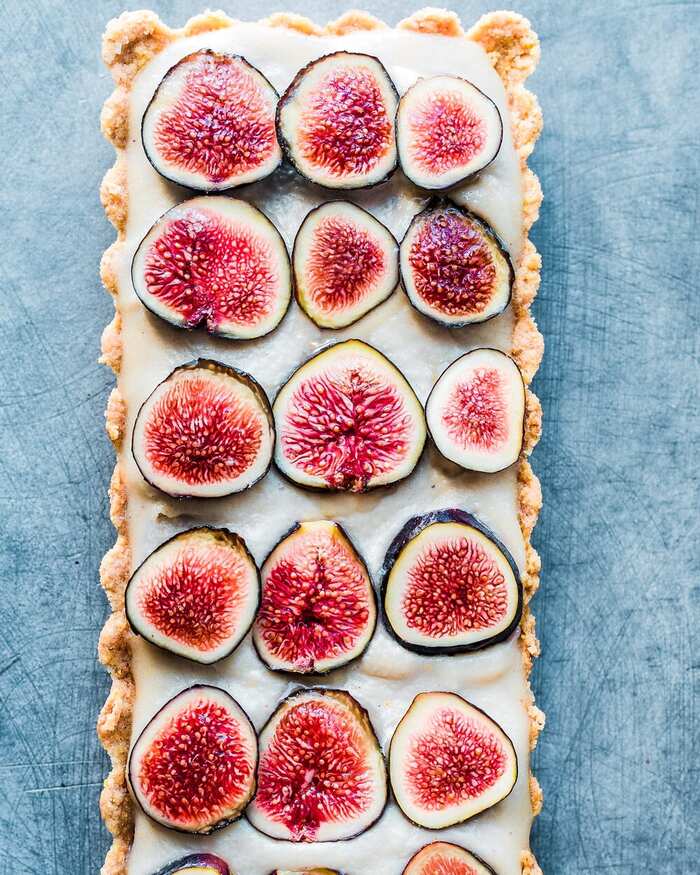 5. Puerto Rican Tembleque
Puerto Rican Tembleque is another vegan and gluten-free coconut recipe, but this one is way easier to throw together. In layman's terms, that means it's idiot-proof and easy for beginners who are better at eating than baking. No shame in the game.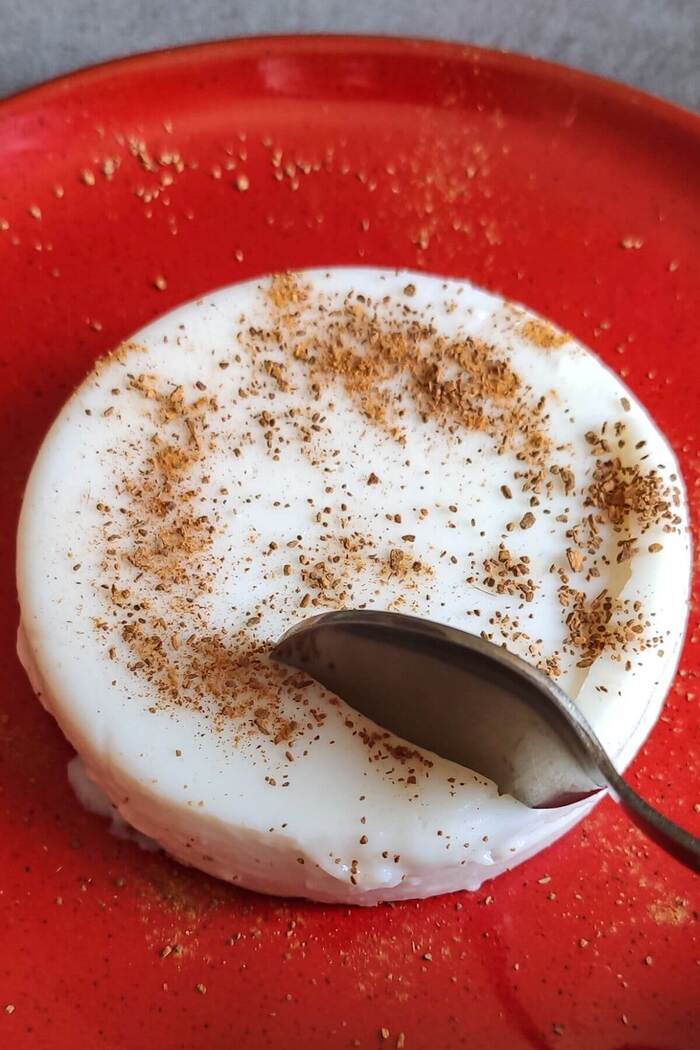 6. Coconut Macaroons
Not to be confused with macarons, these Coconut Macaroons are infinitely easier to make. These puffy little cookies are basically just solid coconut that's baked until they turn into cookies. When we're baked, we also wait to turn into cookies, but are seldom successful.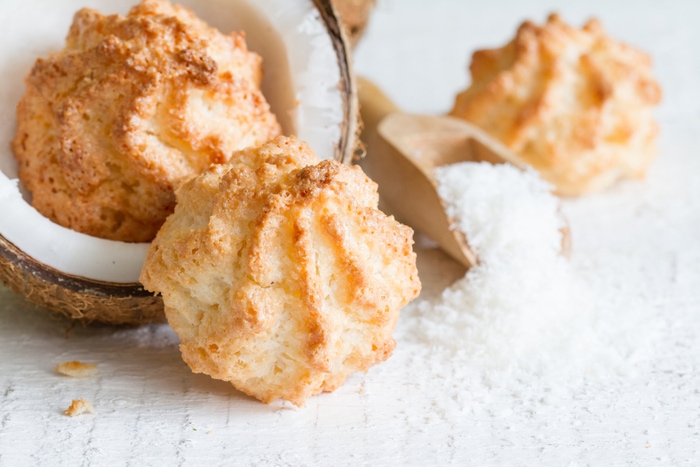 7. Coconut Toffee
If you've ever made toffee with saltine crackers, this is the same thing. This recipe just adds coconut to create Coconut Toffee. Saltines are out here trying to prove their worth beyond being literally the most bland food in existence to eat when you're sick, and we respect the hustle.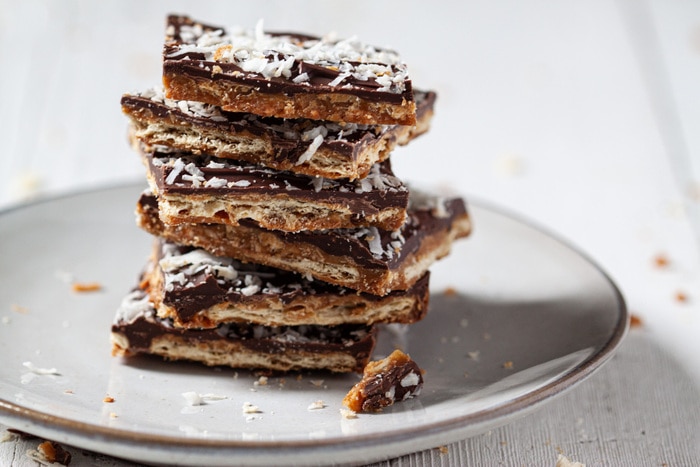 8. Coconut Panna Cotta with Passionfruit
Call your dairy-free friends, because this recipe is a stunner that belongs on your dinner party menu. Coconut Panna Cotta with Passionfruit has a lot going on, but it works wonderfully together. The flavors will transport you to a tropical paradise where you don't have to pay bills. Return fare not included.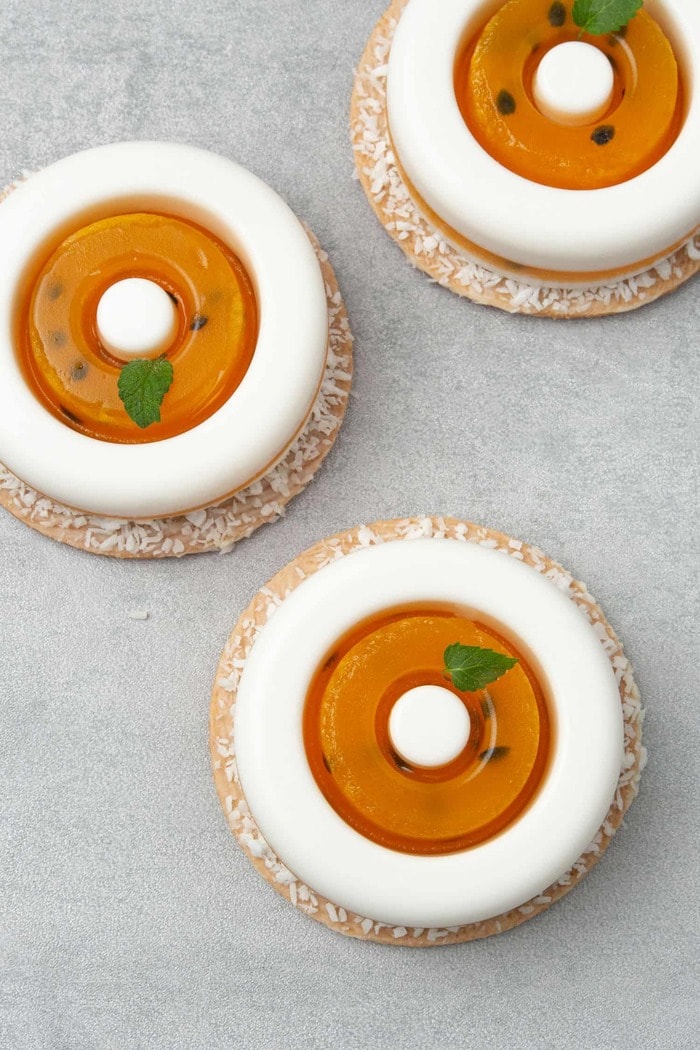 9. Coconut Mexican Wedding Cookies
Feeling traditional? We love these Coconut Mexican Wedding Cookies. You get bonus points if you put on your best white dress while baking these nutty confections. We'll be saying "I do" to a second, third, and fourth helping. And to the number of your dry cleaner.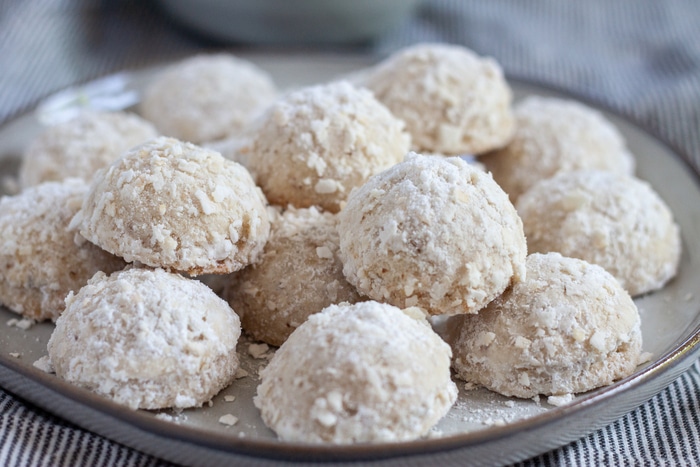 10. Pineapple Coconut Muffins
While "muffin" is a generous term for these Pineapple Coconut Muffins, these sweet treats are great for breakfast on the go. They're packed with oats and coconut's BFF pineapple. Sorry, banana, you were just getting sort of clingy.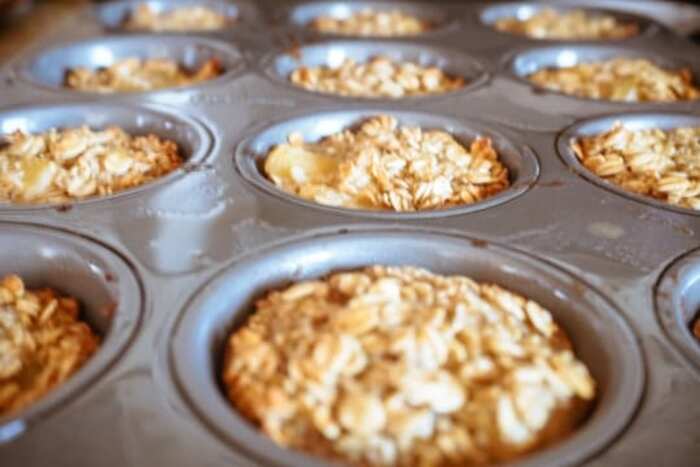 11. Gluten-Free Lemon Coconut Loaf
Picture this: two slices of Gluten-Free Lemon Coconut Loaf with a layer of lemon curd sandwiched in the middle. You might end up with a massive sugar coma, but what a way to go, right?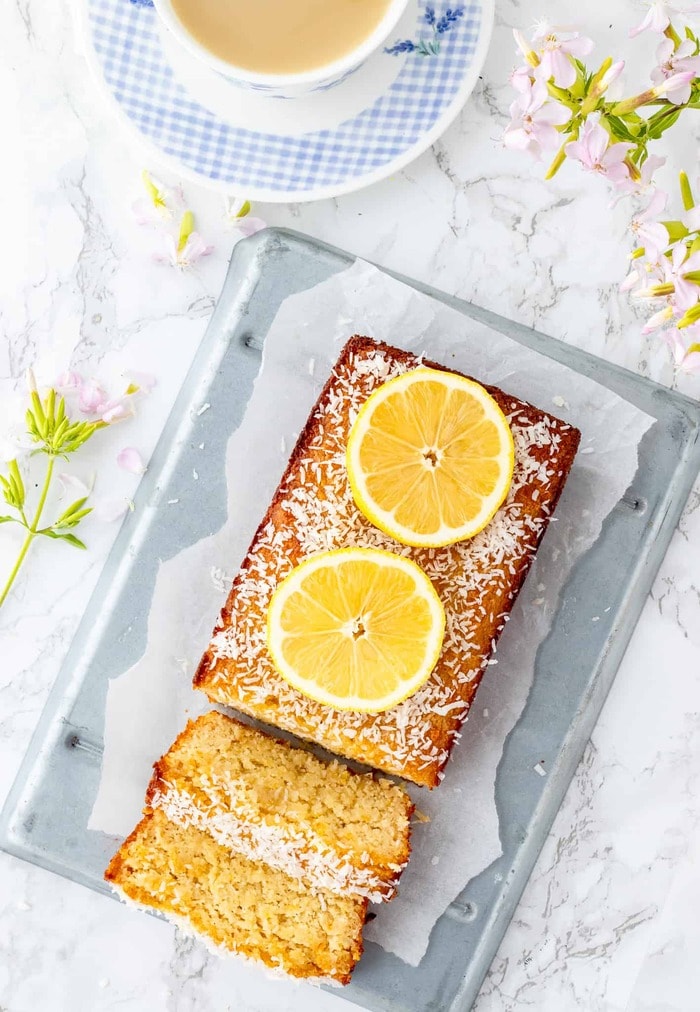 12. Triple Coconut Tart with Berries
This dessert may be called Triple Coconut Tart with Berries, but you'll actually find coconut in four places if you include all the crevices around your oven. Top it off with fresh berries or whatever fruits you have laying around. The ones that aren't moldy, anyway.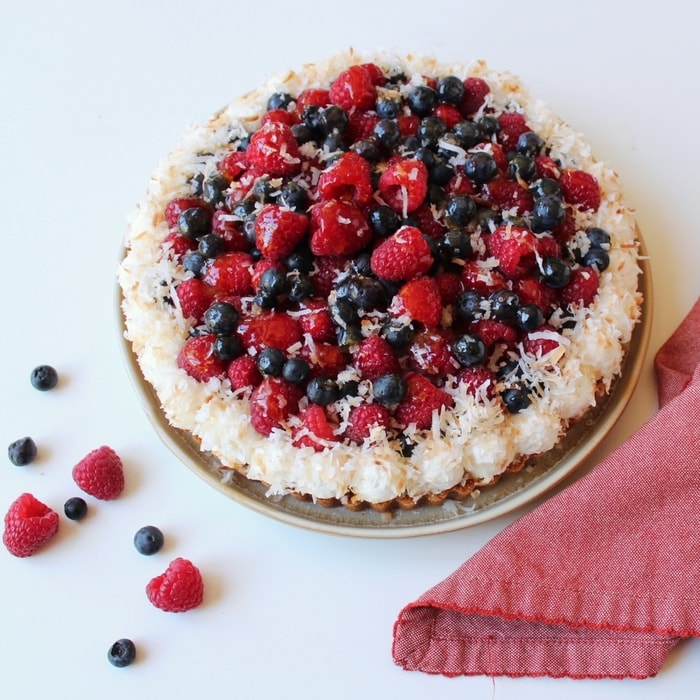 13. Drunken Monkey Coconut Banana Popsicles
Is there a better way to cool down in the hot summer months than with a boozy popsicle? No, really, is there? Because we're still sweating over here and we've already had six. At least these Drunken Monkey Coconut Banana Popsicles are easy to make with only a couple ingredients.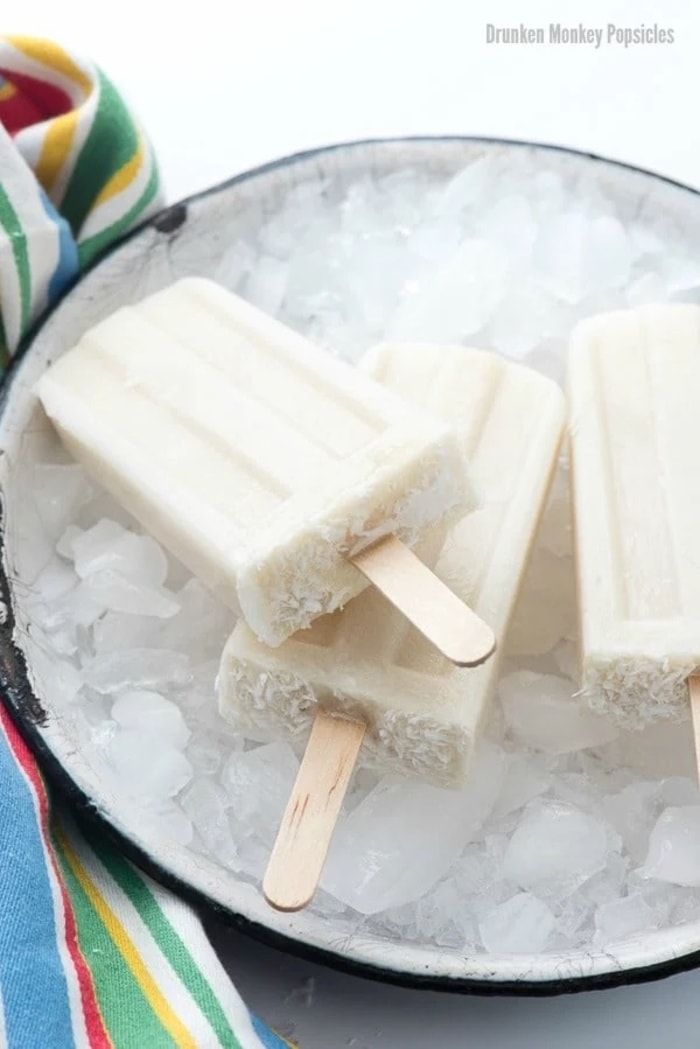 14. Toasted Coconut Red Velvet Donuts
These Toasted Coconut Red Velvet Donuts put a twist on the classic red velvet flavor (which is good, because red velvet isn't that great). The addition of coconut on the frosting adds not only texture, but a bit more flavor to balance out the flavor of red. Yes, it's a flavor.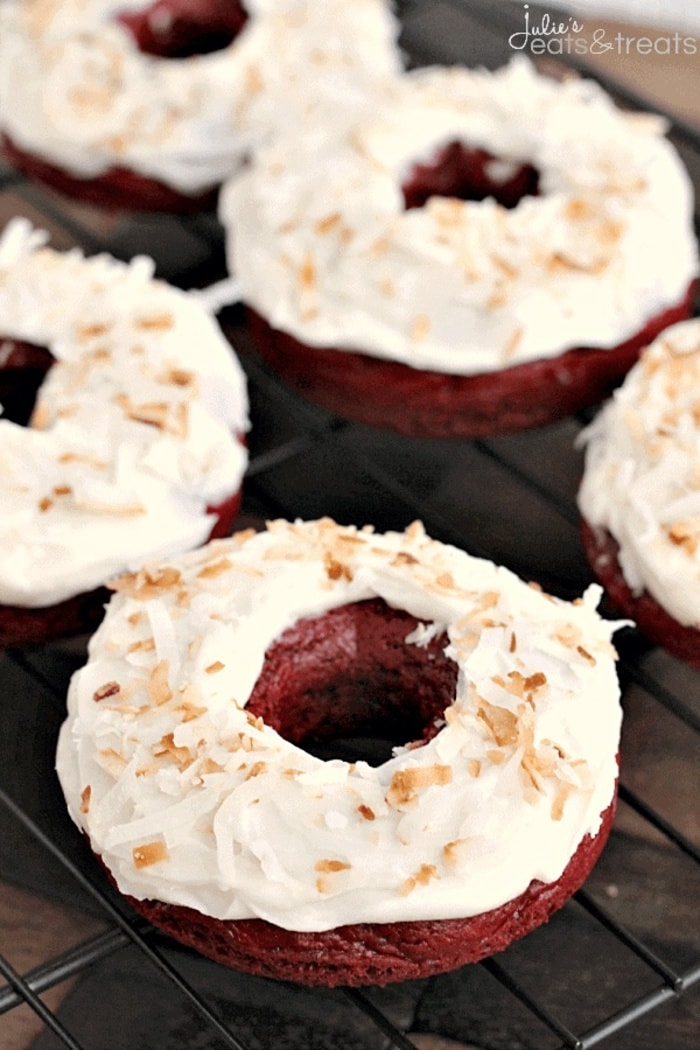 15. Coconut Cream Cheesecake Bars
Truthfully, coconut pairs well with everything. You could sprinkle it on an old shoe and take a bite and you probably wouldn't hate it too much. Okay, you'd have to be really hungry, but we've all been there.
With these Coconut Cream Cheesecake Bars, you don't have to put coconut on anything weird. Just cheesecake, which makes much more sense and is much more delicious.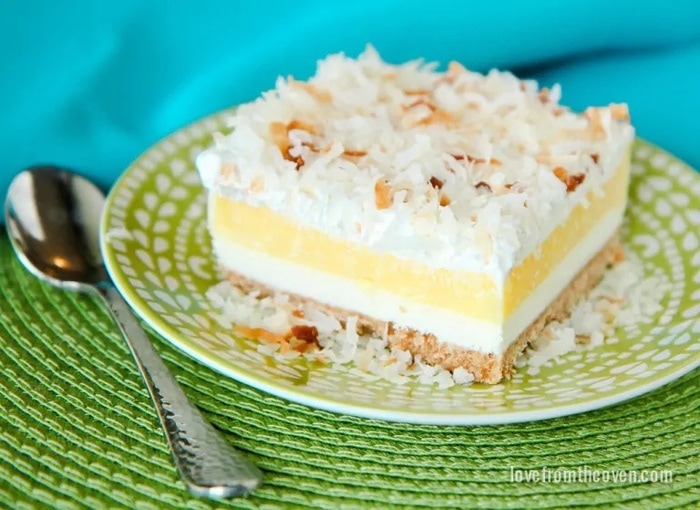 16. Coconut Cupcakes
Our biggest gripe with so many flavored cupcakes is that the flavor is all in the filling or the frosting. Not with these Coconut Cupcakes. The flavor comes bursting through in the cupcake itself, as well as in the frosting. So we don't walk away feeling bitter. (Just don't forget to add sugar.)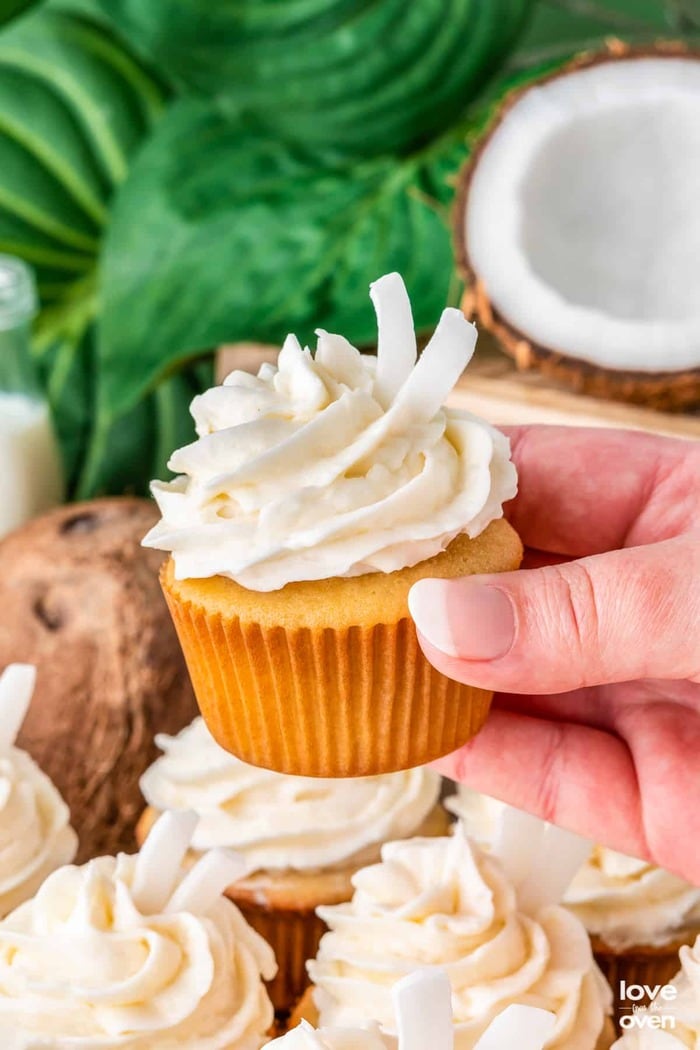 17. Chinese Cocktail Buns
Chinese Cocktail Buns come out a little sweet, a little salty, and well hung on the nuts… coconuts, that is. These little buns are filled with sweet coconut for a light snack between meals. Or you can munch on them on the go, or in the car, or at work, or on the couch, or with a mouse, or while reading a Dr. Seuss book.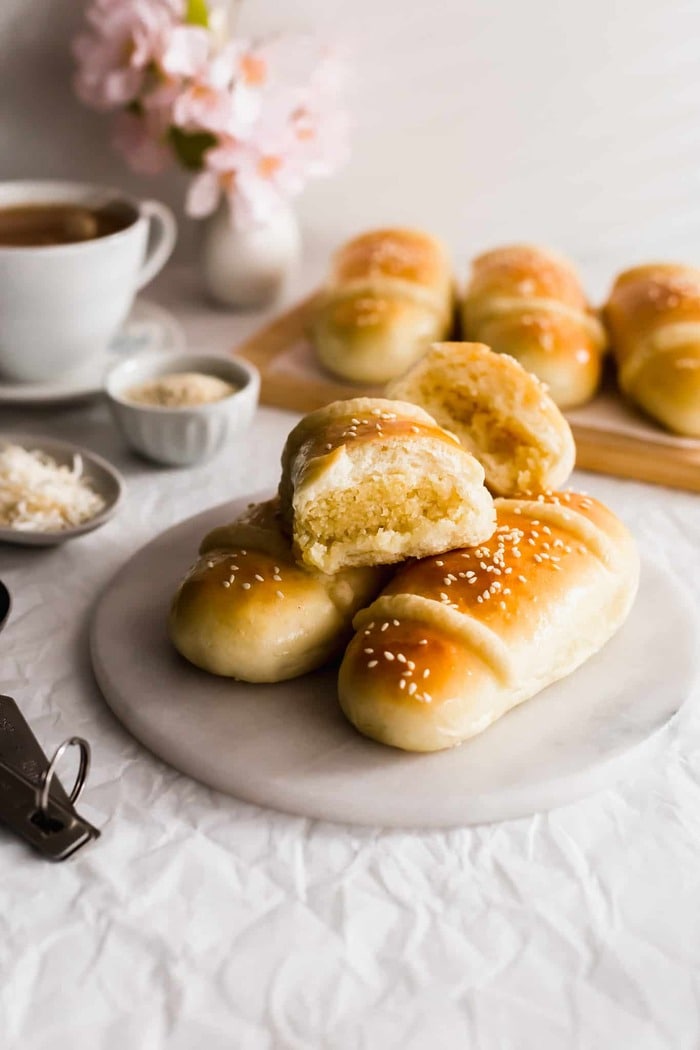 18. Coconut Ice Cream
A coconut dessert recipe literally doesn't get any easier than this, unless you're eating flaked coconut right out of the bag. This Coconut Ice Cream quite literally has two ingredients. It's so easy that we're almost skeptical that it's a real recipe (but it is, we swear).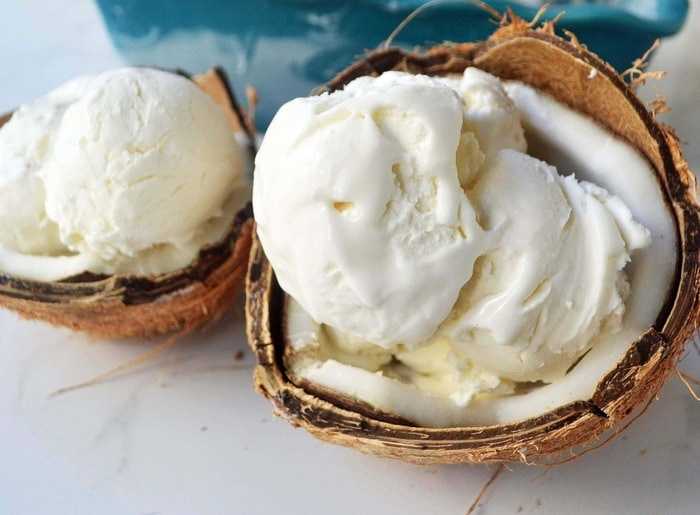 19. Mint Coconut Ice Cream Bars
On the flip side, this recipe is not nearly as easy, but the hard work will be worth it. If you're feeling ambitious and in need of a dairy-free treat, try these Mint Coconut Ice Cream Bars made with cashews and coconut cream. And if you mess it up, we hear that Dairy Queen has some very delicious Blizzards right now.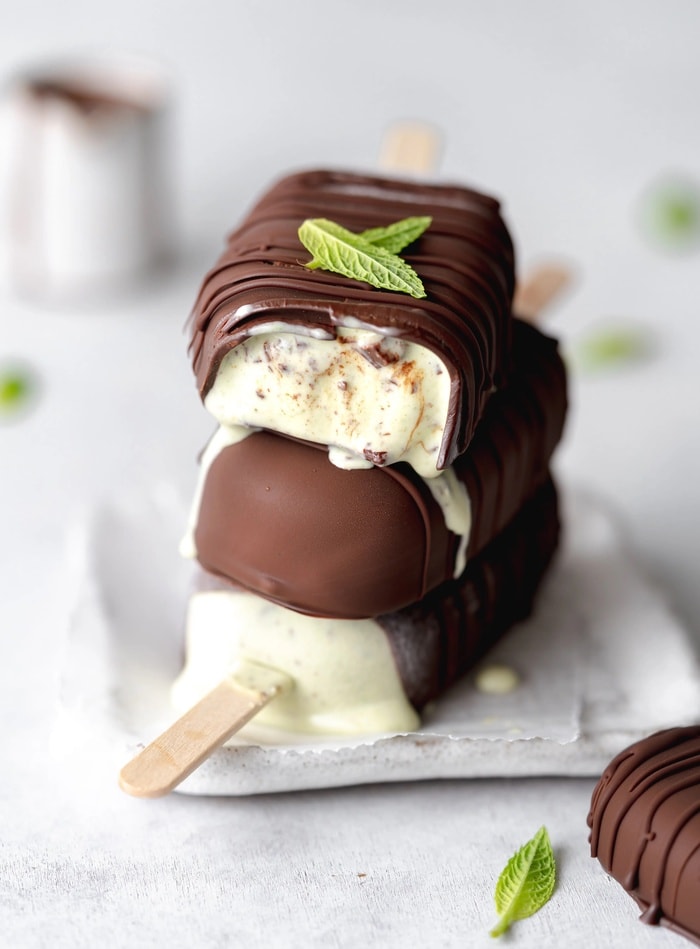 20. Toasted Coconut Butter Cups
We won't say these are better than a Reese's Pumpkin, because our parents taught us not to lie. But they're pretty good nonetheless. These Toasted Coconut Butter Cups have the same vibe of a peanut butter cup but with coconut instead — less salty, but still nutty.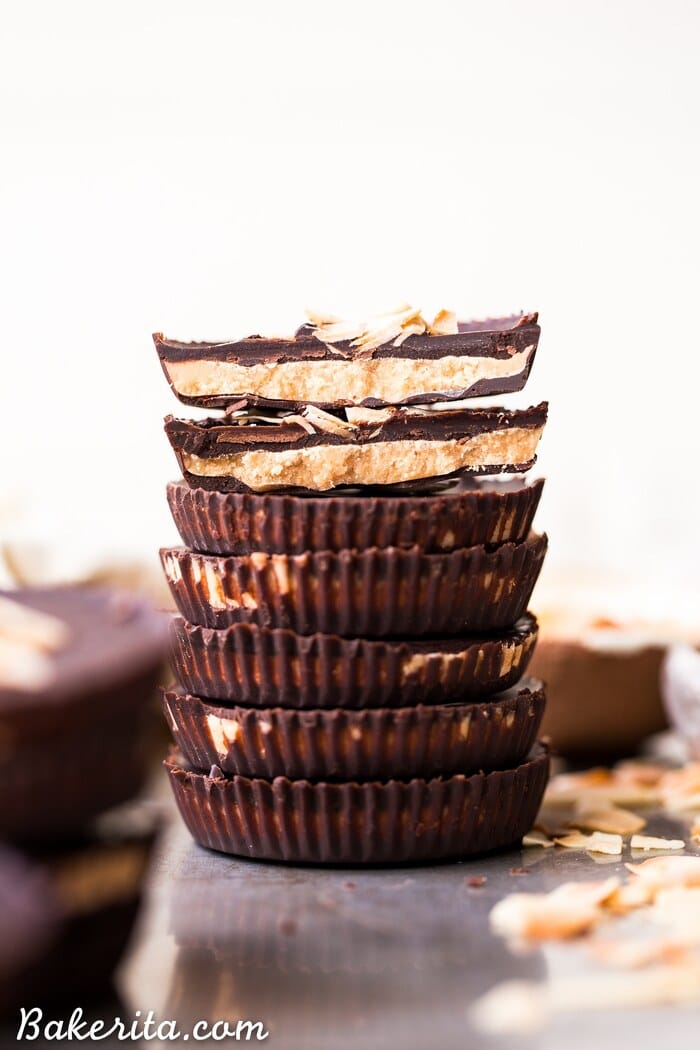 21. Coconut Burfi
Coconut Burfi is a popular Indian sweet that's easy to make with just a couple ingredients. And sure, it's customary fare in Indian culture, especially at festivals, but that doesn't mean you can't make it just for funzies.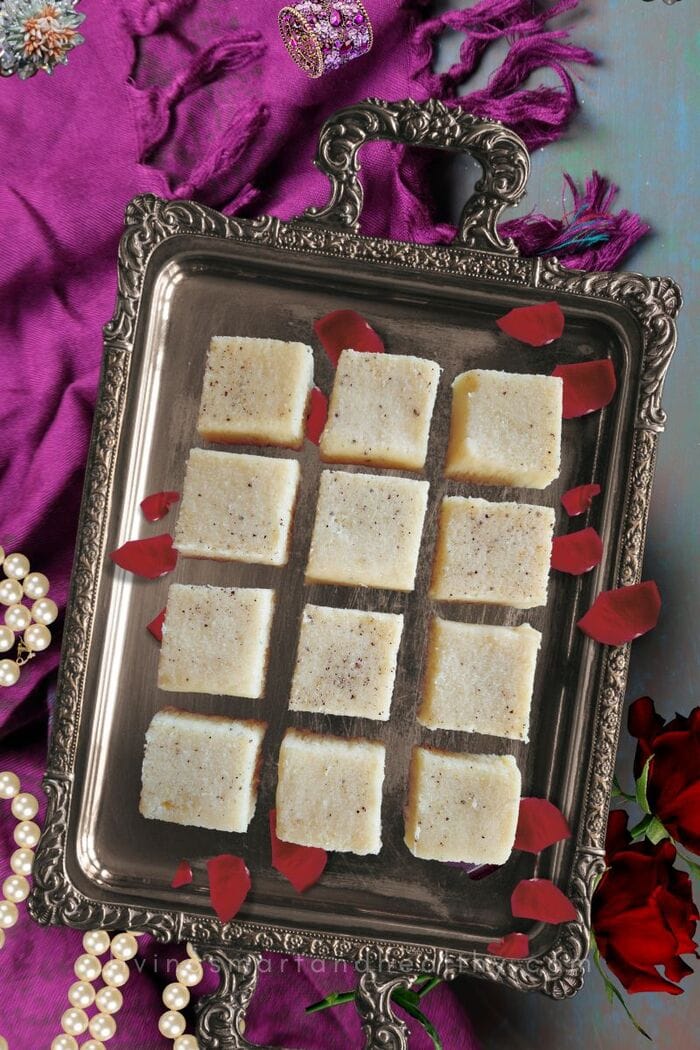 22. Coconut Cake
If you really want to flex your coconuts, try this Coconut Cake recipe that uses all kinds — extract, cream of coconut, and coconut milk. Make it for a dinner party and your guests will have no trouble guessing the flavor profile. And if they do, perhaps they're sick and everyone should be tested ASAP.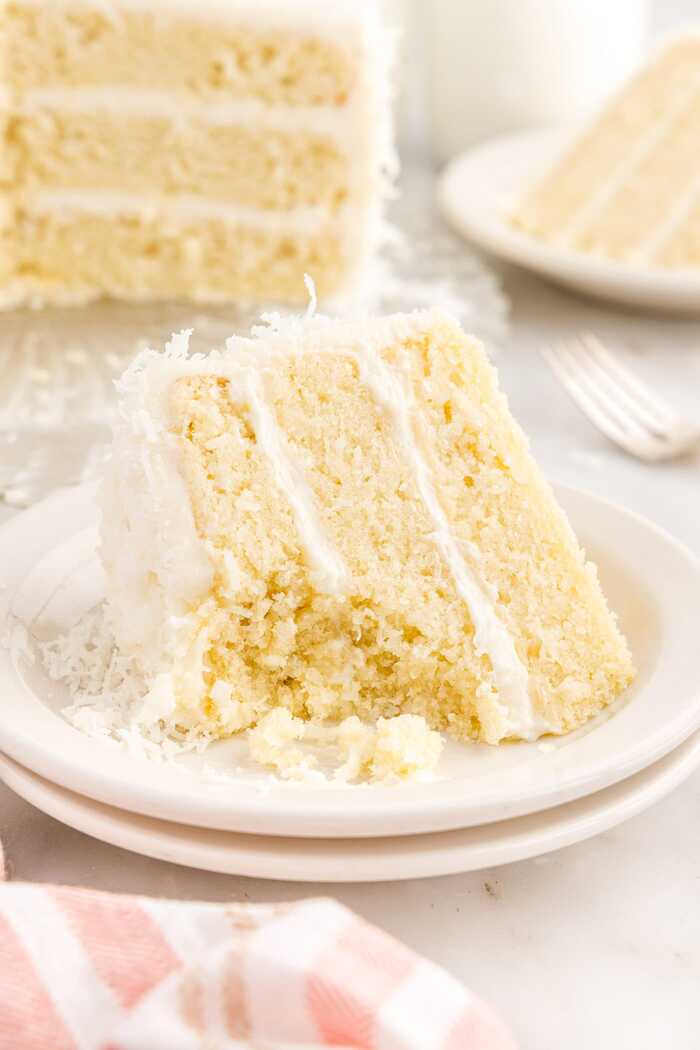 23. Kiwi Coconut Milk Chia Pudding
We're warning you now — make this coconut dessert when you don't actually want to eat it. It's one of those that has to set overnight. We know, they're the worst. But this Kiwi Coconut Milk Chia Pudding is light and refreshing and making it could be the perfect evening activity for before you head to bed (because no, you can't eat it right away, stop asking!).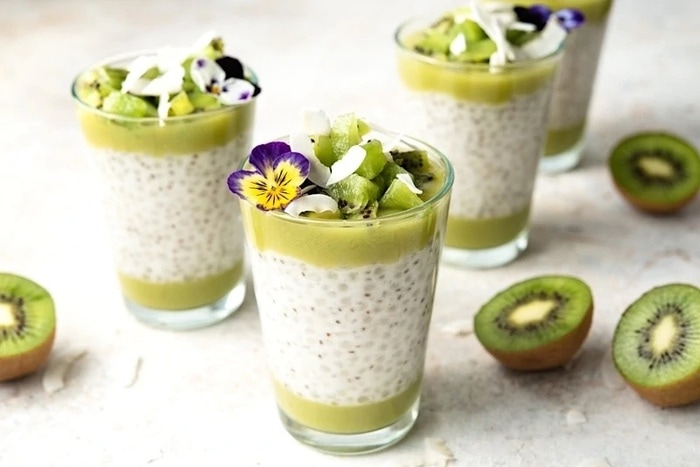 24. Coconut Cinnamon Rolls
Cinnabon, shminnabon. The mall-based fast food spot has nothing on these coco-nutty, gingery rolls. These Coconut Cinnamon Rolls are light and fluffy rather than dense and gooey, which means your stomach will be left full and happy. And your brain will be busted from trying to figure out how to say those first two words.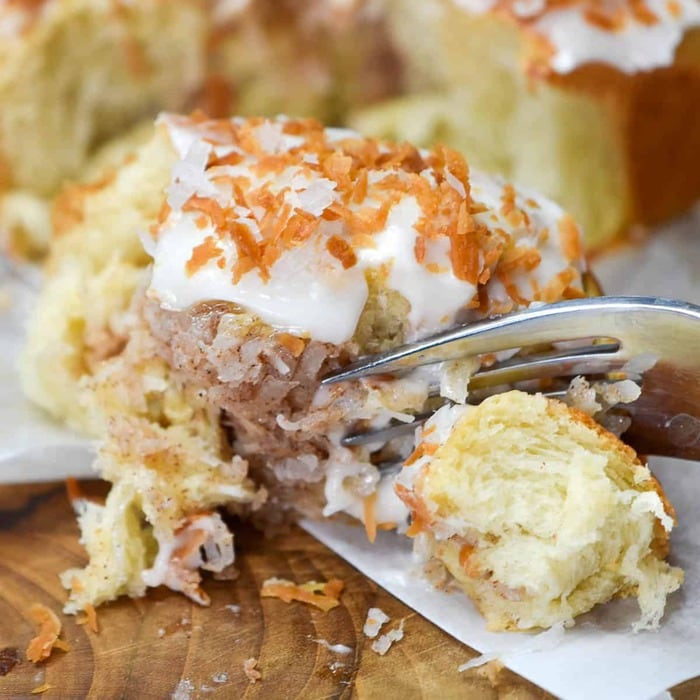 25. Coconut Chocolate Chip Cookies
You know how you can roll some oats into your chocolate chip cookies for some body and oomph? You can roll in some coconut for the same effect. These Coconut Chocolate Chip Cookies are like the cookie version of Mounds. Not into it? Just like on Halloween, say "thank you" and move right along. (We'll take your extras.)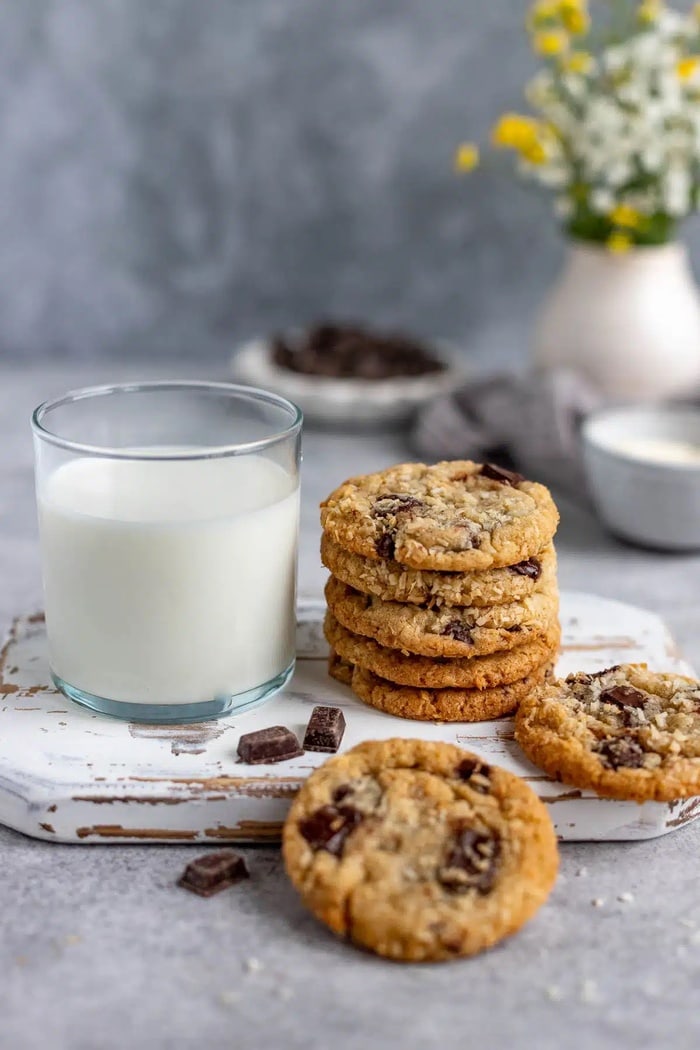 26. Pumpkin Coconut Cream Pie
We are of the mindset that pumpkin is a year-round dish. So have your Pumpkin Coconut Cream Pie any time you damn well please. June? Yes. January? Yes. In the morning before you brush your teeth? That is the absolute best time.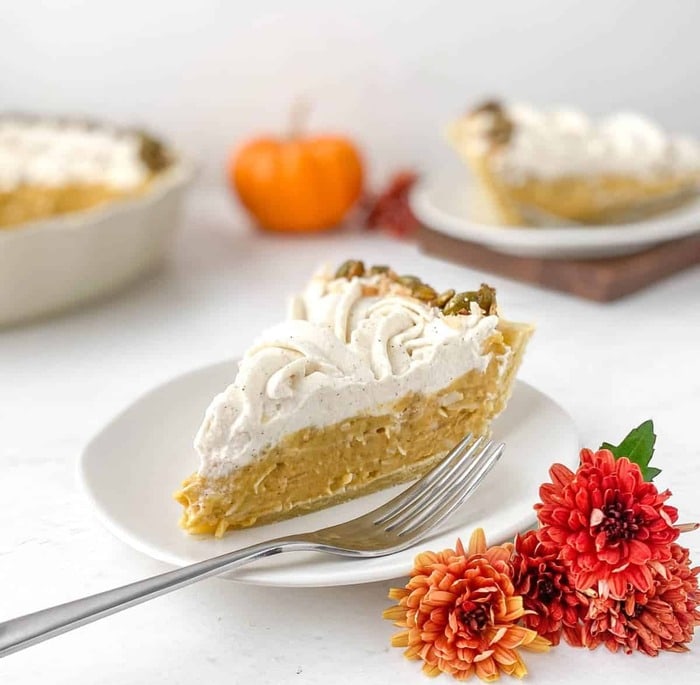 27. Chocolate Coconut Haystacks
There are plenty of ways to make haystacks, but if you're looking for simplicity, try these Chocolate Coconut Haystacks. They're just two ingredients, so you can't go wrong. And if you're feeling really snazzy, you can plop an almond in the middle for a homemade Almond Joy. We're nuts for nuts!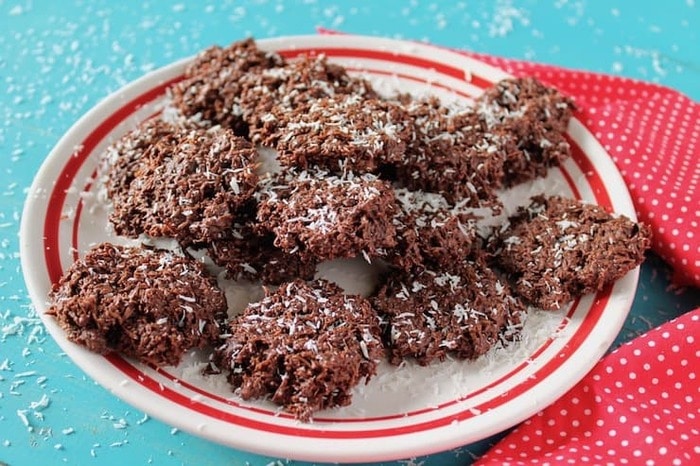 Latest posts by Hedy Phillips
(see all)