The milk race is heating up. Before it starts to curdle, we're comparing popular kinds of milks based on taste, nutrition value, and environmental impact. Today's battle? Pistachio milk vs. almond milk.
While almond milk has seemingly been around forever and has its segment of devoted fans, pistachio milk is on the rise. We love you, oat milk, but you need to learn to let us spread our wings. And soy milk…we've been over for years. It's time to move on.
The next time you're at the coffee shop trying to decide which up-charge you want for your already overpriced latte, this guide will help you figure it out. Meanwhile, join us in petitioning Starbucks to add pistachio milk to its growing repertoire. After another cold brew, that is.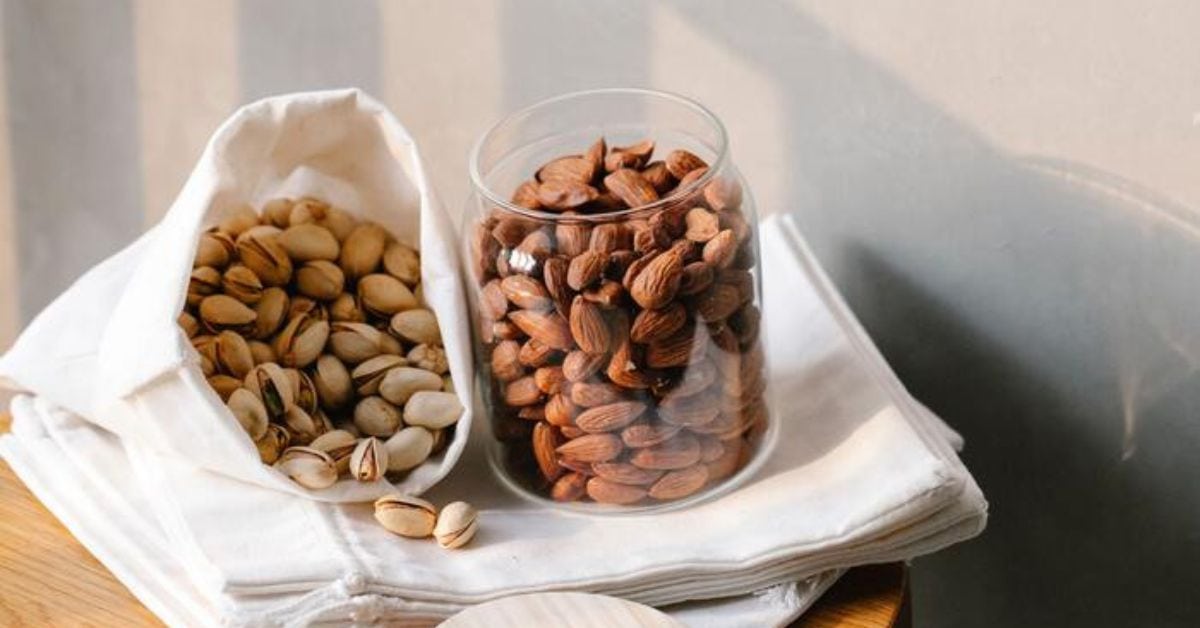 Pistachio Milk vs. Almond Milk
Almond Milk: Pros and Cons
Almonds are an always-reliable nut for a plant-based lifestyle. They have six grams of protein and three grams of fiber in a one-ounce serving, though that drastically drops when you turn them into milk. There's very little protein or fiber in almond milk, but the potassium and vitamins D and E remain.
Another thing that's getting squeezed out of almonds in the milking process? The calories. Almonds — like any nuts — have quite a few calories from their high protein content. But when you're drinking almond milk, you're just getting a lot of water. This brings the calorie count lower than traditional cow's milk, at around 60 calories per cup.
Because of all the water content in almond milk, it tends to be a thinner milk alternative than something like soy or oat milk. So when you grab a plain, unsweetened variety, the flavor is pretty mild. But, ya know, that's water. What do you mean your water is spicy?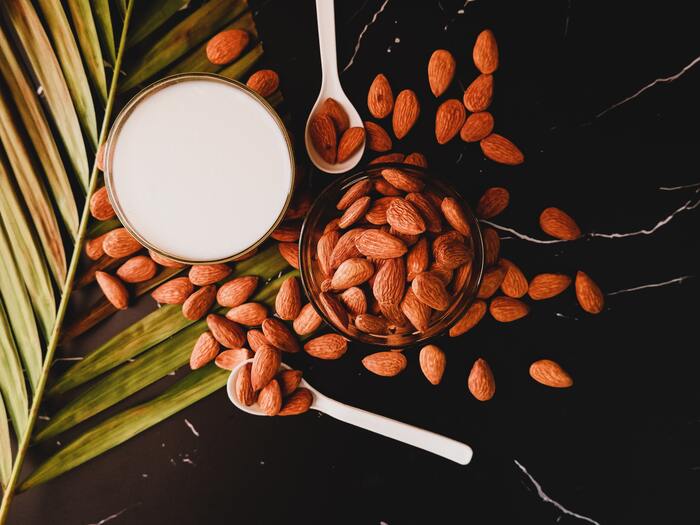 Pistachio Milk: Pros and Cons
Pistachios, like almonds, are quite good for you. What did you expect? We're not talking about Oreos here! These little nuts are chock-full o' protein and fiber — nearly six grams and three grams respectively in one ounce. But when you milk them, they lose a lot of that value.
Let's be real: milking any nuts gets rid of a lot of the good stuff. And now, let's ignore how that sounds and move on.
Turning the pistachios into milk may strip some of the nutrients out, but you're still getting potassium and vitamin B6, according to My Fitness Pal. And while different brands of pistachio milk have slightly different nutritional value, the calories generally remain low. In leading brand Táche's unsweetened version, there are just 50 calories per cup.
If you're someone who drinks plant-based milk more out of necessity than by choice (lactose intolerants, unite!), pistachio milk has a non-offensive flavor. It tends to be on the creamy side, but won't add any weird aftertaste in your coffee. Even if the puce color is off-putting.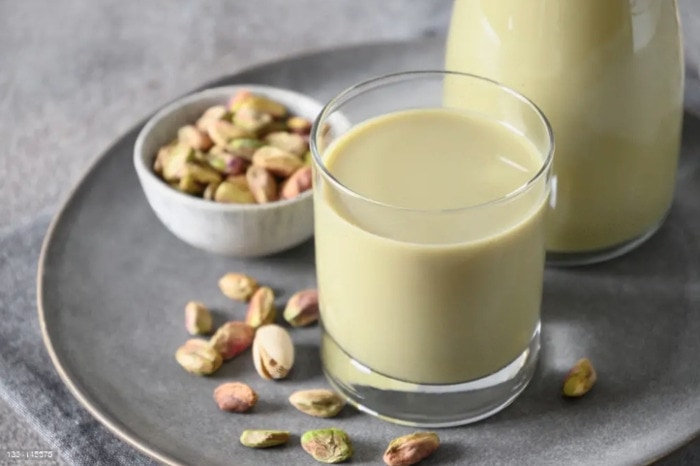 Pistachio Milk vs. Almond Milk: Which Is Better For The Environment?
Almond milk takes a lot — and we mean a lot — of water to make. Research has shown that it takes 3.2 gallons to produce one solitary California almond. This becomes a larger issue when you consider the fact that California is pretty much perpetually in a drought. So it takes a ton of resources to make your little cup of almond milk.
In contrast, it takes far less water to produce dairy milk. That's right: unfortunately, almond milk has a higher carbon footprint than cow's milk. Ouch.
Pistachio milk, on the other hand, consumes far less water to produce – around half the amount it takes for the same amount of almond milk. This is no small issue, so pistachio milk is a more environmentally friendly option.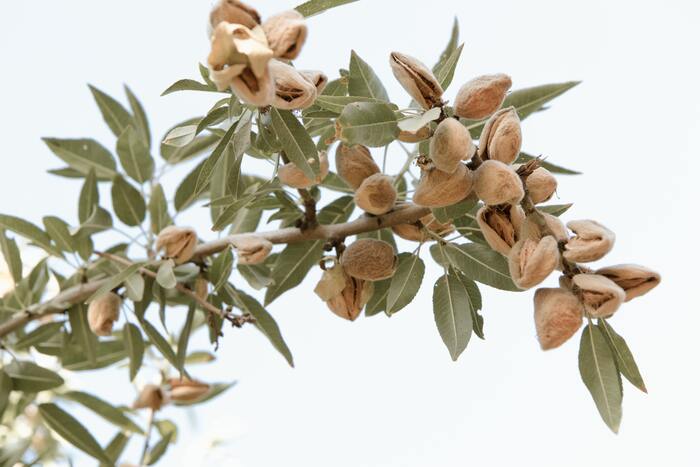 Pistachio Milk vs. Almond Milk: Which Is Better?
There are a few angles to look at when you're considering which plant-based milk is "better." On a flavor note, both almond milk and pistachio milk are fairly neutral and mild. But, pistachio milk is a bit creamier.
Nutritionally, they're very similar, with both nuts milking at around the same calorie count and vitamin levels.
The most stark differences come from environmental impact and the price. Pistachio milk tends to be a bit more expensive, but it's better for the environment. However, pistachio milk can be harder to find, so you might not always have the option.
As for almond milk, it's easier to come by and is a bit cheaper, but it has more beef with Mother Nature.
If we had to pick (and our editor said we did), we'd say pistachio milk ekes out ahead in this alternative milk race. But we'll only be a little mad at you if you disagree.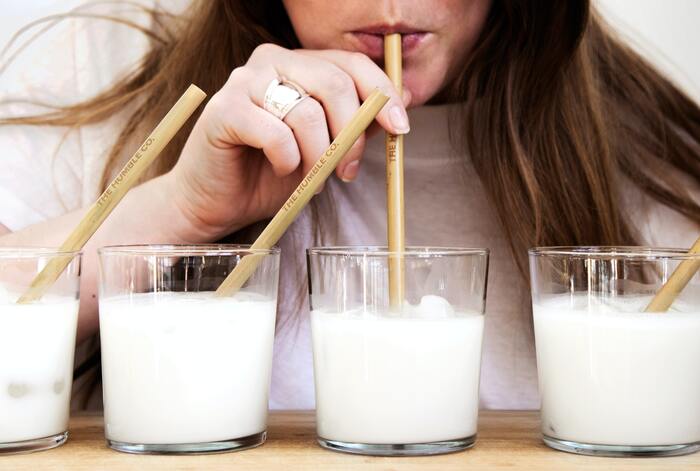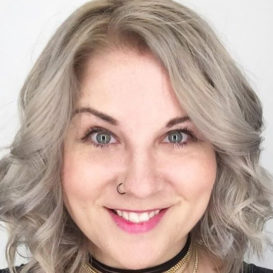 Latest posts by Hedy Phillips
(see all)