Self-care tip for summer: buy some Popsicles. Where ice cream feels like a year-round treat, after a hot summer day, there's almost nothing better than reaching into the freezer for some sweet frozen fruit (plus sugar). So, here's your guide to the most popular store-bought popsicle brands, ranked worst to best.
Though this summery treat is objectively flawed because you have to race against time when you eat one, they're also kind of perfect. We've come up with our own Popsicle recipes from Cookie Butter to Ghost Pepper, but sometimes you just want a box in the freezer instead of going through the trouble of making your own.
Our list is an overall ranking of the best popsicle brands (let's just ignore the fact that Popsicle is itself a brand, like Kleenex), taking flavor variety and quality into account. But, we won't lie, nostalgia was also a big factor. Those red white, and blue Bomb Pops were everything as kids. And by kids we mean 22-year-olds.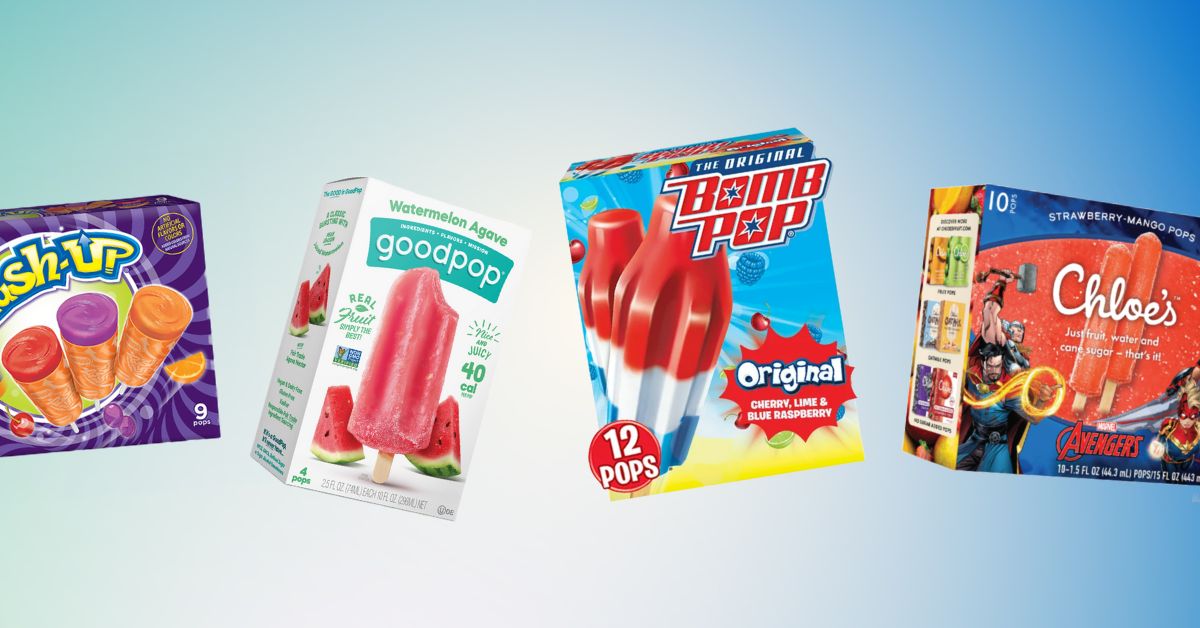 We Ranked 13 Popsicle Brands from Worst to Best
13. Halo Top Fruit Pops
Sorry, but there are no angels singing when we eat Halo Top's Fruit Pops. Yes, they may be good for people following a keto diet or just pulling back on their calories, but they're highly processed for all their claims of being a "healthy" option. Pass. (The Doritos.)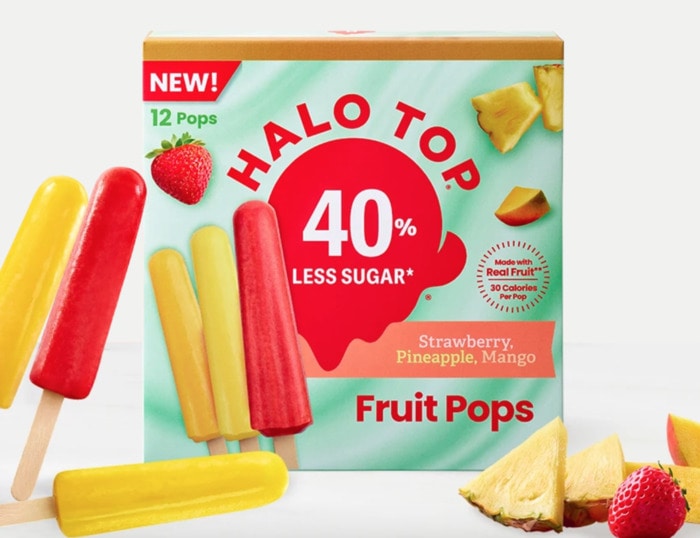 12. 365 Everyday Value Fruit Bars
Let's just say the name delivers. You get everyday flavors, like coconut, lime, and strawberry, that taste fine. Like, C-level fine. These frozen fruit bars from Whole Foods may be basic but at least they're reliable. Unlike Christina who no longer lets us cheat off her math homework.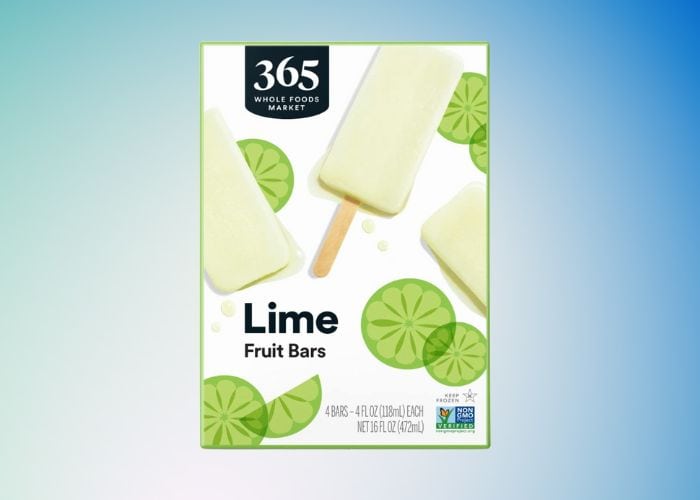 11. Annie's Organic Fruit Juice Pops
Though Bernie the Bunny and his mac and cheese have been with us through so many hard times, this brand's fruit pops are lacking in flavor variety and actual flavor. Their Cheerful Cherries and Grapes Galore pops just taste a little artificial. We'll stick with the cheesy pasta. At least they don't make that candy-flavored. Looking at you, Kraft.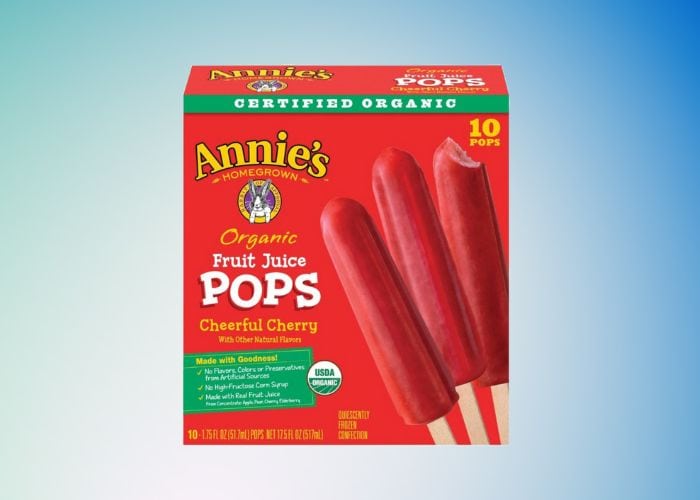 10. Trader Joe's
We live and die for TJs, but their popsicle game is inconsistent. Anyone else remember when they made those frozen fruit bars with no popsicle sticks? How to consume? Their Mango Cream Bars are a freezer must-have though, so that moved them up a few spots on the list.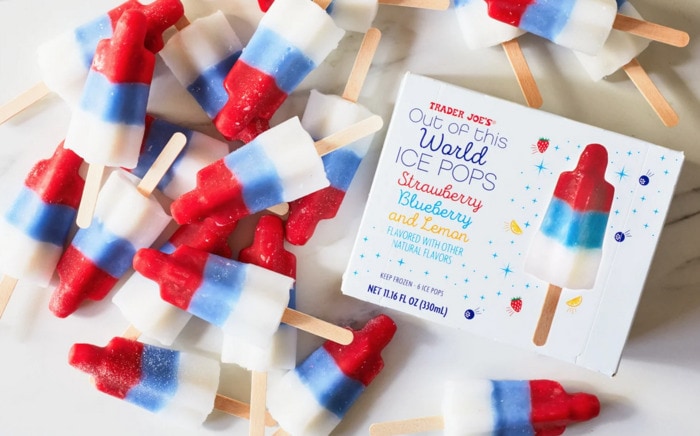 9. Whole Fruit Fruit Bars
Though these do pack a lot of real fruit (strawberries are the first ingredient in their strawberry pops, a rarity) they just don't deliver in flavor. The fruit bars are cold and sweet, but if we've learned anything from Van Leeuwen's adventurous ice cream flavors, that's simply not enough to charm us.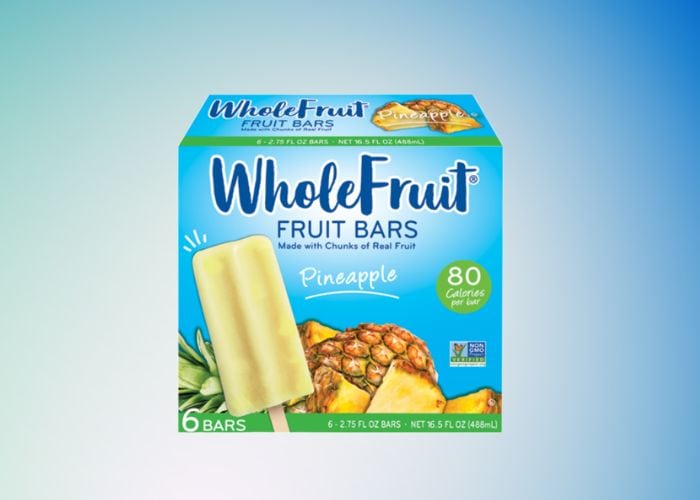 8. The Original Bomb Pop
Your childhood is calling and it wants to know: were these actually ever good? Bomb Pops are like fine wine, and need the right pairing to be wholly enjoyed. In this case, it's an 80 degree day in the backyard with a kiddie pool while someone's grilling. Not it.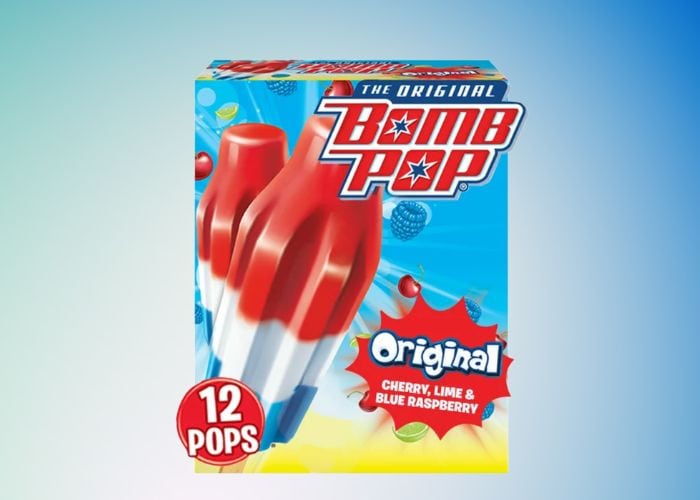 7. Van Holten's Pickle Ice
Look, we know they're weird. But, they're also the perfect frozen treat for anyone who had their sweet tooth taken by the Tooth Fairy as a kid, or are just more inclined to savory flavors. Plus, we just love pickles. Doesn't everyone these days?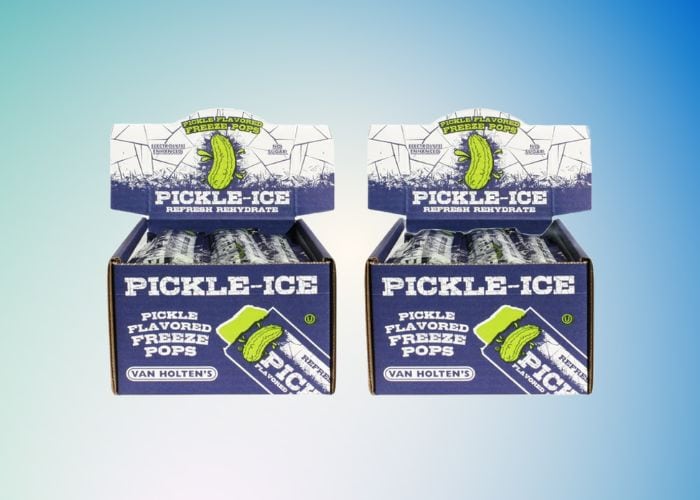 6. Outshine Fruit Bars
Outshine makes a truly classic popsicle. Their lime bars are tart, sweet, and oh, so refreshing, the perfect treat on a hot day. Flavors include black cherry, strawberry kiwi, creamy coconut, pineapple, tangerine, and all the classics. No, Brim Full of Asha doesn't count.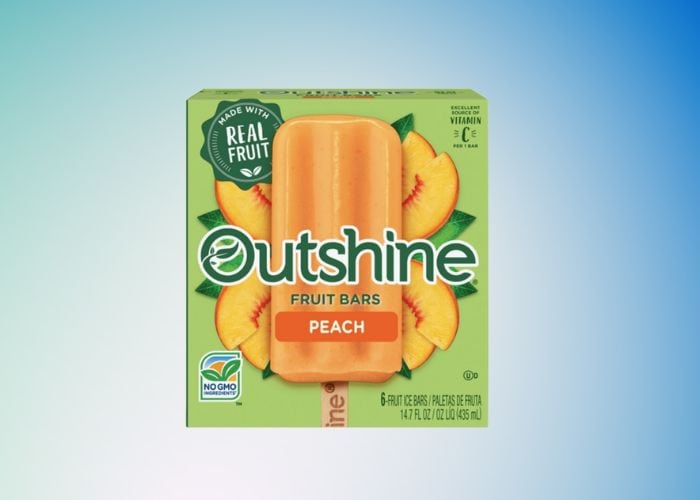 5. Goodpop
We support any popsicle indulgence, but unlike Halo Top's these actually feel like a healthy option if that's what you want. (We'll be over here sipping our Blue Raspberry Slushee.)
Goodpop's Watermelon Agave pop includes only 5 ingredients: fruit juice, water, sugar, agave, and guar gum (a natural thickening agent). Bonus, you can get these for your dad on Father's Day and tell him he's a good pop. (We'll see ourselves out.)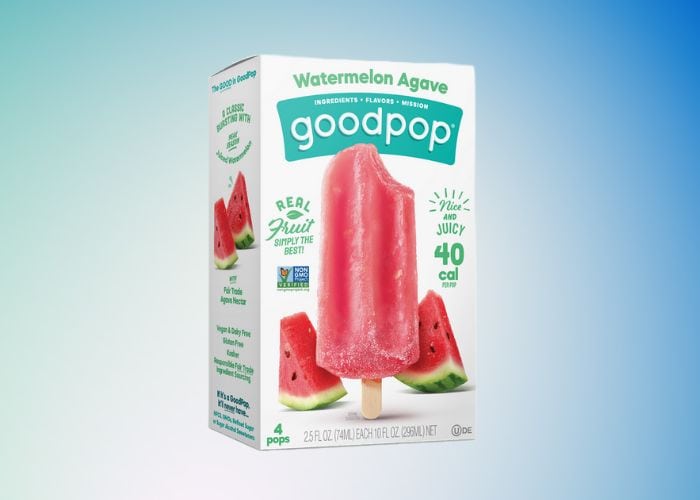 4. Chloe's Pops
Somehow even more natural, Chloe's is a brand that boasts that their fruit popsicles include only fruit, water, and sugar. They do cute brand partnerships with comic characters like the Avengers and Spider-Man, so kids might buy into the hype. We are kids.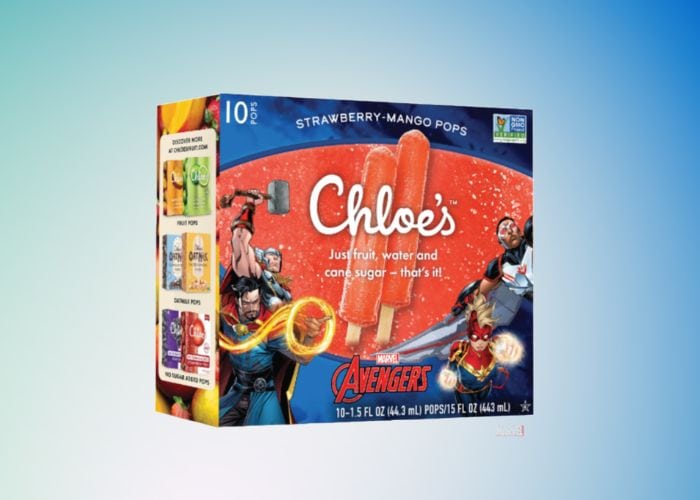 3. Nestle Push-Up Pop
This takes us right back to walking into 7/11 as a tween and using our crumpled five dollar bill to buy one of these creamy delights. It may not be fancy, but gosh darn does it deliver. No questions, please.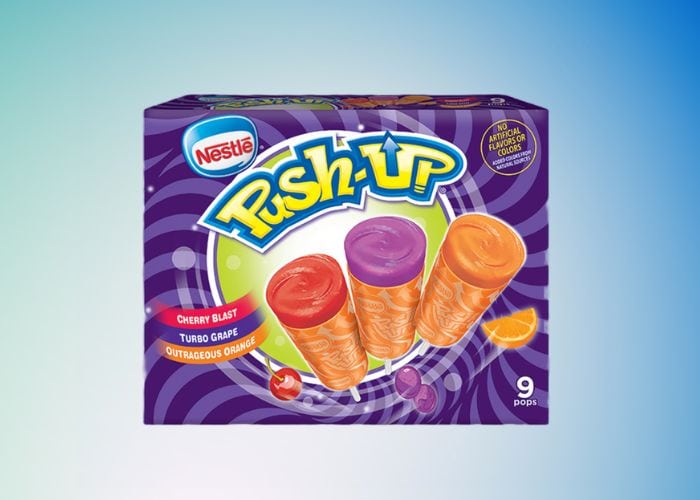 2. The Original Fudgsicle
Finally, some chocolate! Fudgesicles are a classic. Just don't believe the "No Sugar Added" hype. There's no cane sugar, but there is aspartame, Polydextrose, Maltodextrin, and other yummy ingredients. Oh, you're not going to eat yours now? Mind if we do?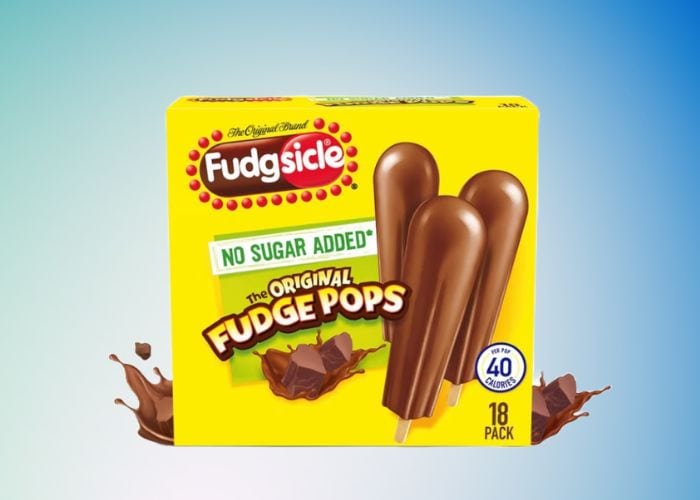 1. The Original Popsicle
The OG, the innovator, the one that started it all. Besides their classic Popsicles, we love the Fruit Twister, Big Stick, Scribblers, Tropicals, Firecrackers, and, of course, their character pops, like Spider-Man.
This brand has something for everyone at the cookout, even your picky cousins.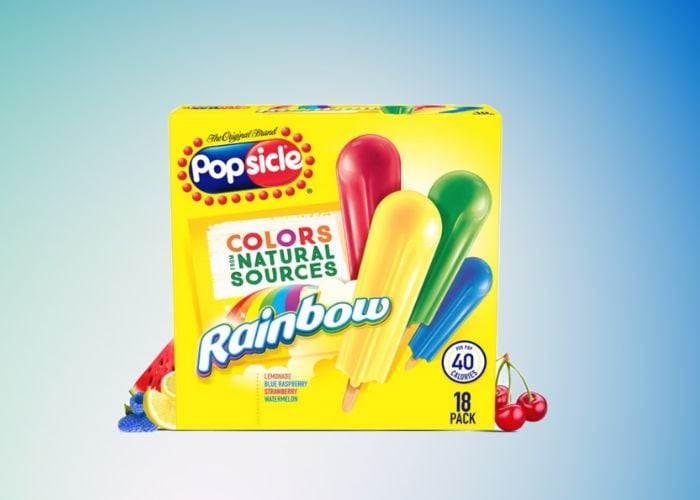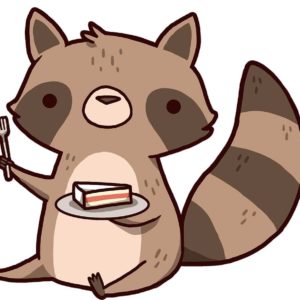 Latest posts by Julia Taliesin
(see all)