We didn't need another reason to love Trader Joe's (or TJ's, to us ride-or-dies), but these Trader Joe's dessert hacks just moved it to the top of the list of our favorite things. Don't tell Starbucks yet. We'll want to let her down easy.
These are the best tricks to upgrade your cakes, cookies, and everything in between. They're so easy that they barely even count as recipes, and they cover all the bases: rich and chocolaty, fresh and citrusy, warm and cinnamony, and even spicy and sweet! But not all together, of course. We'll save the Frankenstein dessert for Halloween.
Made entirely from items you can grab at your local Trader Joe's, these hacks are great for any situation. For some of these you just need to pop a few things in the freezer, and other's you can whip up on a whim. And a special few are just want you want to have on hand for when it's been a long week and you just want to eat a sweet treat in the tub.
Alexa, play Phoebe Bridgers. And add more ice cream to our grocery list.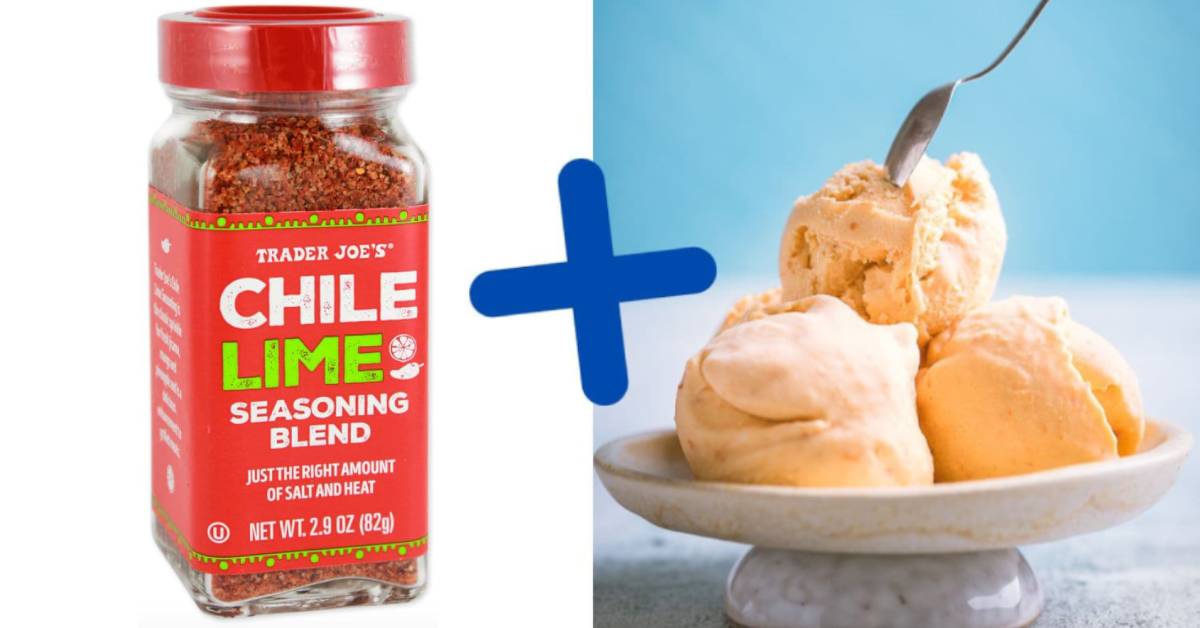 14 Trader Joe's Dessert Hacks to Break Out at Your Next Dinner Party
1. Frozen Yogurt Pops
In the words of Chandler Bing: "Could this BE any easier?" The answer? No. Just buy a six-pack of Trader Joe's yogurt cups, put a popsicle stick in each one, and freeze overnight.
Personally, we love the peach and mango pack. They're perfect for summer, or the dead of winter when you have nothing else to live for.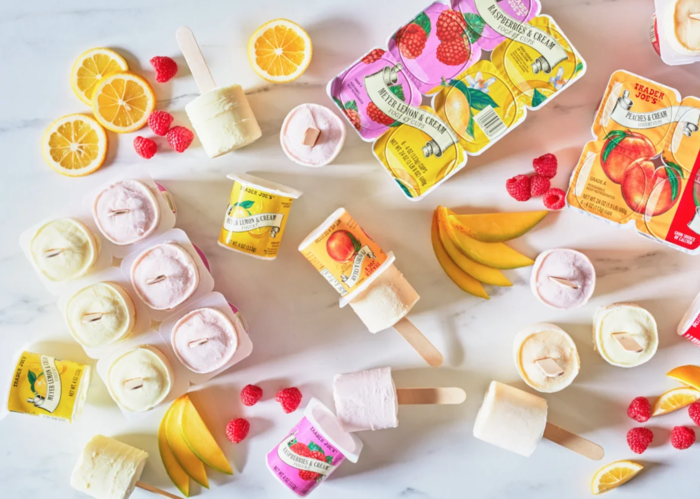 2. Vanilla "Brownies"
While we're normally chocolate fiends, who could say no to this rich vanilla dessert? Just grab a box of Trader Joe's Yellow Cake & Baking Mix and…omit the milk. It's that easy. By only mixing in 2 large eggs and 1 stick of melted butter, you get a dense, brownie-like delicacy.
These are a great base for strawberry shortcake. You know, because you still need some fruits in your diet. Probably.
Available on Amazon.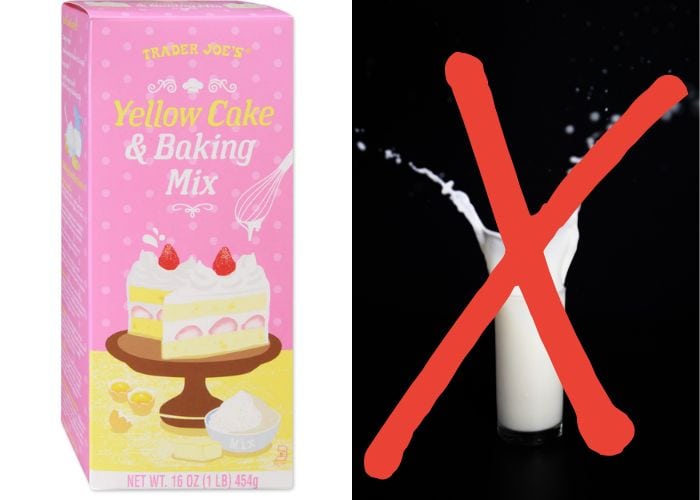 3. Peanut Butter & Banana Bites
You already know and love the Trader Joe's Gone Bananas Dark Chocolate-Covered Banana Bites. Now, it's time to elevate them.
Just add a little creamy salted peanut butter and some flaked coconut to turn this classic treat into a satisfying dessert. And then call out of work tomorrow, because you're clearly ready for your own cooking show.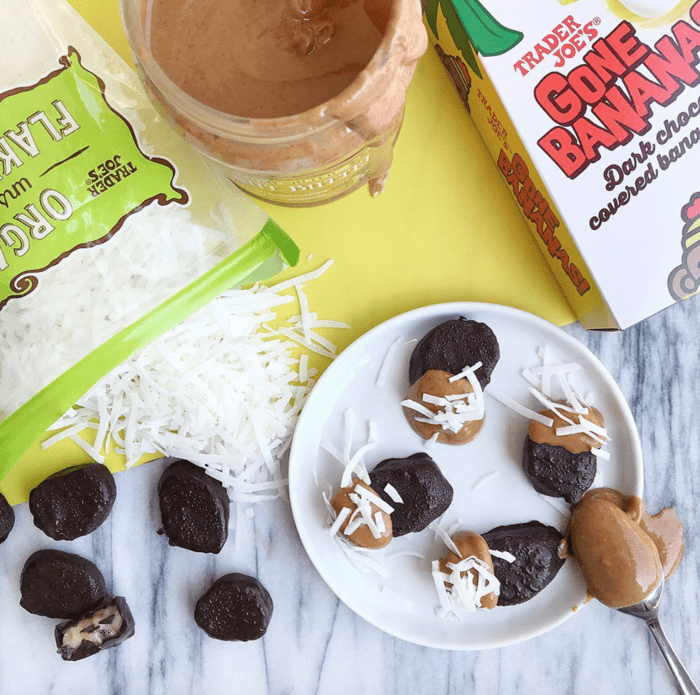 4. Chili Lime Treats
This one is for all you adventurous and spice-loving foodies out there. Sprinkle Trader Joes' famous Chili Lime Seasoning on top of some vanilla ice cream. The sweet and spicy combo is sure to feel like summer. Hopefully without the sunburn.
If you're looking for something less creamy, try it on fruity sorbet or even a slice of watermelon. We're ready for the seed spitting contest when you are.
Available on Amazon.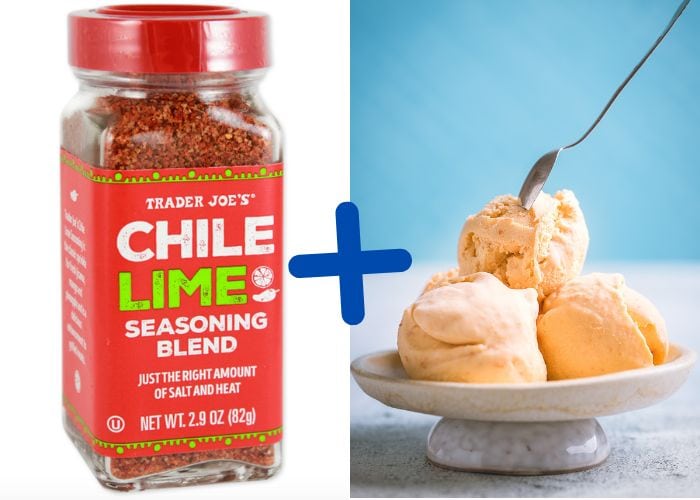 5. Frozen Chocolate Hummus
If you're searching for a sweet, protein-rich dessert, look no further. Just pop Trader Joe's Chocolate Hummus in the freezer and serve yourself up a scoop!
Bonus: Top with a little shaved coconut and chocolate chunks, for some crunch. Sorry, cauliflower. Chickpeas have officially overthrown you.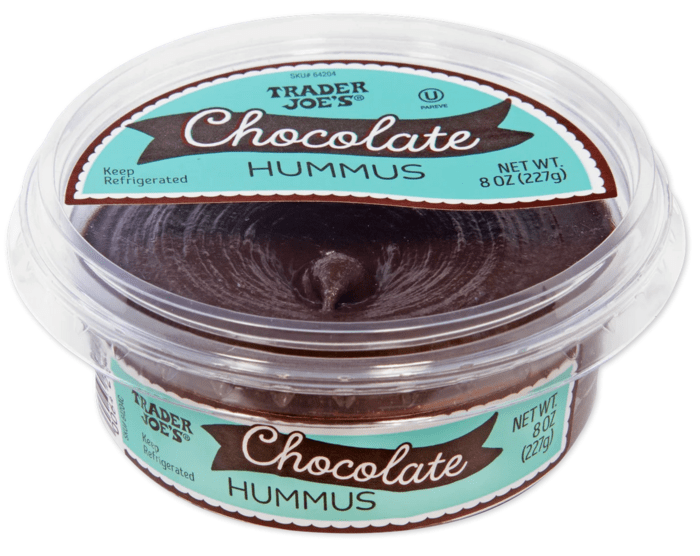 6. Double-Matcha Cupcakes
"Matcha doing over there?" "Oh, just putting matcha into everything we bake." Trader Joe's Yellow Cake and Baking Mix and Single Serve Matcha Green Tea packets come together to create perfection. And a St. Patrick's Day snack that's way more appealing than green beer. Especially the morning after.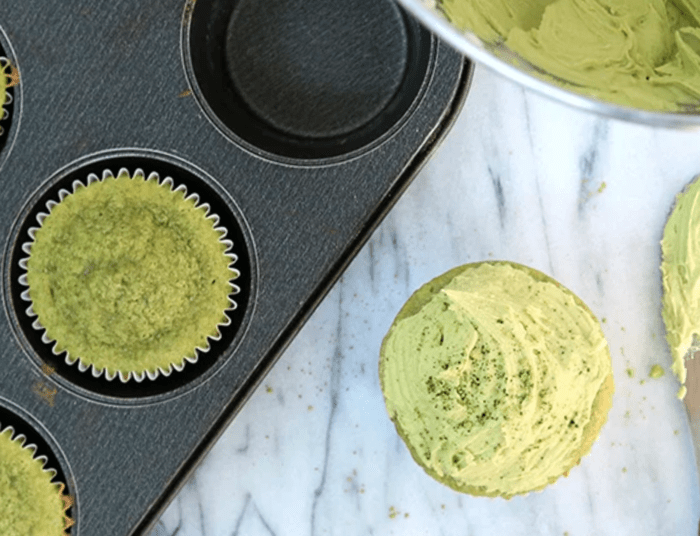 7. Easy Ice Cream Sandwich
Hello, summer barbecues! Pick out your favorite Trader Joe's ice cream flavor (or two – we love the Wildberry Cheesecake) and a box of Cinnamon Graham Crackers. Pop a scoop of ice cream between two crackers and voila! You are the dessert queen. The distant, but beloved cousin of the dancing queen.
Available on Amazon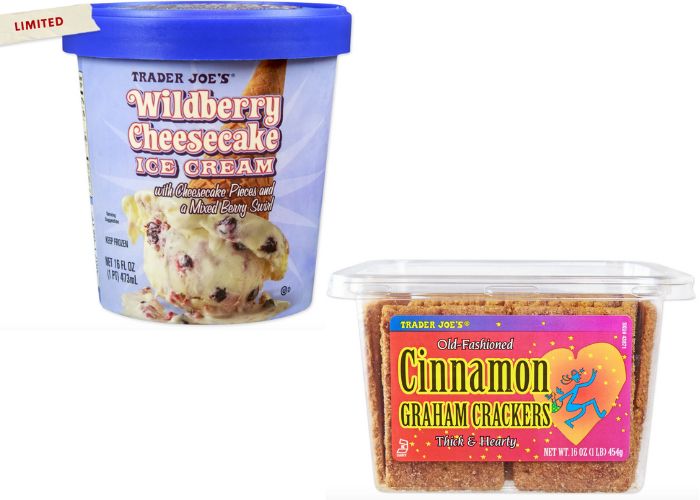 8. Just Add Coffee
If your daily Starbucks wasn't quite enough coffee for you, this hack goes a long way. You can add Trader Joe's Instant Cold Brew Coffee to cookies or cake, and really any dough or batter to get that coffee fix. Trying to figure out a coffee IV was getting a little too complicated, anyway.
Available on Amazon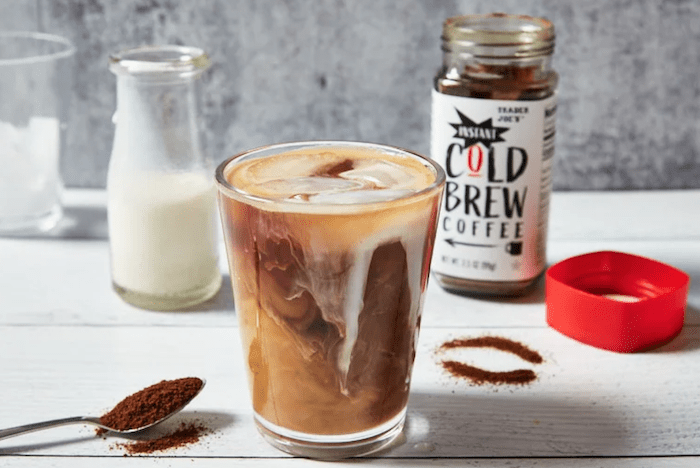 9. Beignets
Fix up this classic New Orleans street food with nothing but Trader Joe's Crescent Rolls and powdered sugar. Just cut the crescent rolls into pieces, deep fry them, and toss them in powdered sugar. We'll trade you some Mardi Gras beads for a dozen of these. Deal?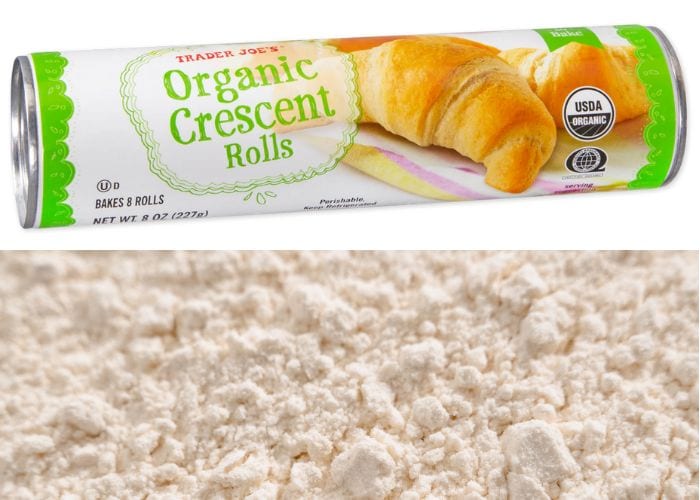 10. Cinnamon Monkey Bread
This nostalgic treat starts with an absolute staple: Trader Joe's Canned Biscuits. Add some brown sugar, cinnamon, butter, and vanilla, and you've got a perfectly gooey, shareable dessert. Well, if you wanted to share it. But you should probably just make two.
11. No-Bake Lemon Cake
This "cake" is mostly whipped cream and lemony cream cheese, plus Trader Joe's' delectable Meyer Lemon Cookie Thins. The dessert comes together surprisingly quick, and would look right at home at a British high tea. *sips in queen*
12. No-Bake Strawberry Icebox Cake
If you're more of a strawberry person (or you're making two cakes – we don't judge) try this Trader Joe's dessert hack. It's the perfect use for those sweet, summer strawberries, and uses only four ingredients.
Best of all, it's a two-for-one! If you have leftovers, put a popsicle stick into each slice and freeze them to get heavenly strawberry shortcake ice cream bars. Future You will be ecstatic.
13 Affogato
Time to class it up, folks. Warm up a shot of Trader Joe's Cold Brew Coffee Concentrate and pour it over some vanilla ice cream, or whatever flavor you like). Use it as an afternoon pick-me-up or a delightful end to any dinner party. If nothing else, this fulfills our need for coffee at every meal. And all the waking moments in between them.
14. Fruity Frozen Yogurt
This feels like a cheat because…who knew dessert could be so healthy? Blend up some frozen berries (or any kind of fruit), Greek yogurt, and a little sugar to make a cold, fresh, gut-happy dessert. Plus, the toppings possibilities are endless. Fresh berries? Yep. Shaved coconut? Uh huh. Dark chocolate chips? If we say no to them, send help.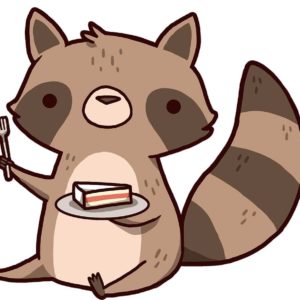 Latest posts by Julia Taliesin
(see all)