Written by Amanda Williams
If you're a fan of Trader Joe's, then congratulations, you're human! Also, you know that they have some of the best food and household products around. But do you know which items are the best Trader Joe's products of all time?
If you do, are you Mr. Joe himself?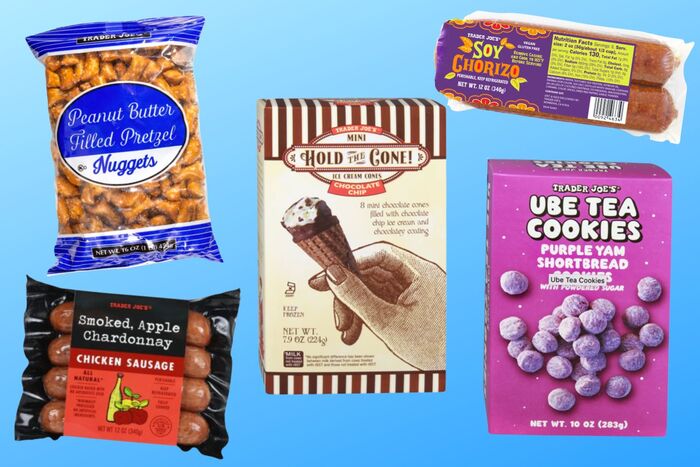 For those of us who don't have a secret line on the inside, we pulled together the top Trader Joe's trending products. From savory to sweet to scented, they're listed in no particular order. Because how do you rank the great against the great?
So forget the basket and grab a cart – you're going to want to fill it with all 12 of these popular food items.
And maybe the number of that cute cashier.
The Best Trader Joe's Products Of All Time
1. Peanut Butter Filled Pretzel Nuggets
Once you start eating these Peanut Butter Filled Pretzel Nuggets it's seriously hard to stop. They're the perfect blend of salty and sweet, with a creamy peanut butter filling that will have you licking your fingers in bliss.
You did wash them first, right?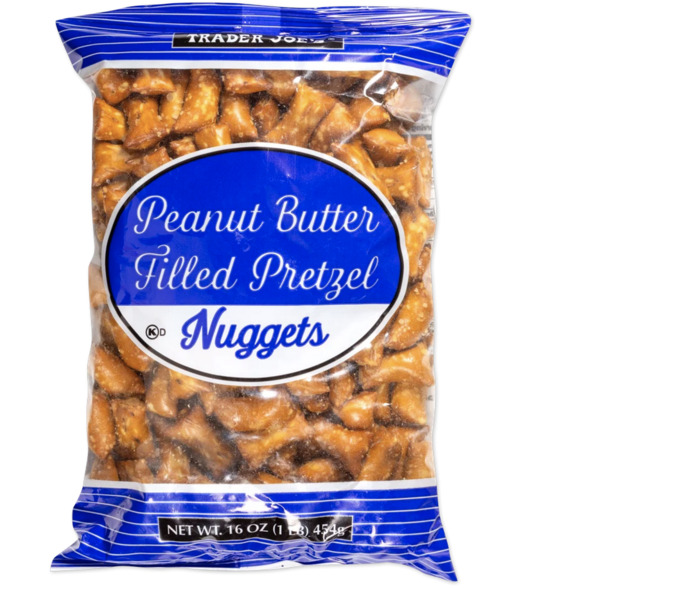 2. Hold The Cone! Mini Ice Cream Cones
Hold the Cone! Mini Ice Cream Cones from Trader Joe's are an all-time favorite dessert. These microcones will have your taste buds singing. Oh no, not Journey again.
Each box contains 12 ice cream cones that are dipped in chocolate and filled with rich and creamy vanilla ice cream. Don't kid yourself and just get two boxes.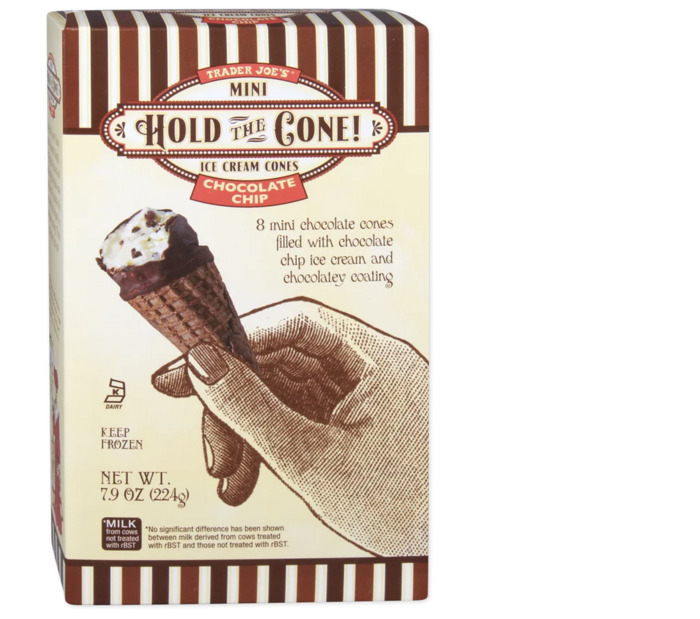 3. Unexpected Cheddar
Everyone knows cheddar cheese is the best cheese. It's bold, flavorful, and pairs well with everything. But just wait until you try the upgrade that is the Trader Joe's Unexpected Cheddar.
It has everything you love about cheddar, and then adds in hints of aged Parmesan flavors. It's giving us depth. Complexity. Just another reason that our lactose intolerant stomach will hate us.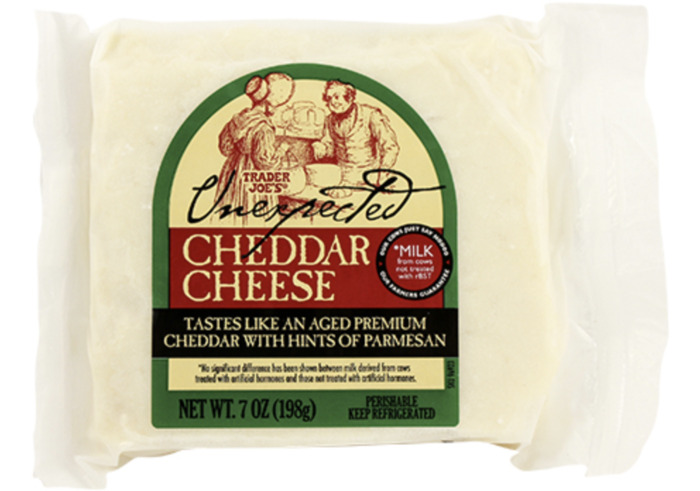 4. Teeny Tiny Avocados
Everything is better fun-sized and these Teeny Tiny Avocados are no exception. They're just the right size for one person and are perfect for snacking or adding to any meal.
Finally, a way to make guac that isn't extra. In any sense of the word.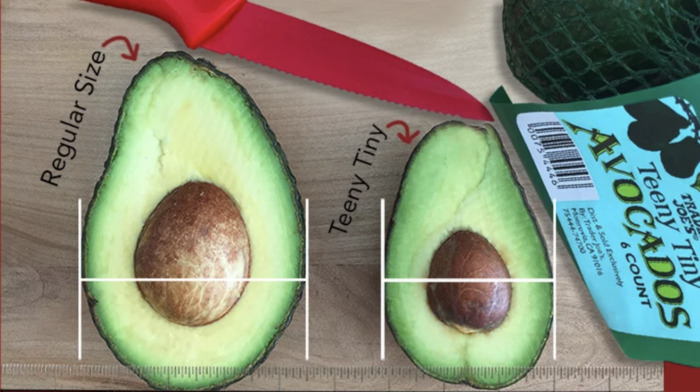 5. Soy Chorizo
If you're looking for a delicious and healthy plant-based sausage, look no further than Trader Joe's Soy Chorizo.
To be frank, these sausages are so flavorful and juicy, you'll hardly believe they're not the real thing. Just like we can hardly believe we've made a career out of making puns.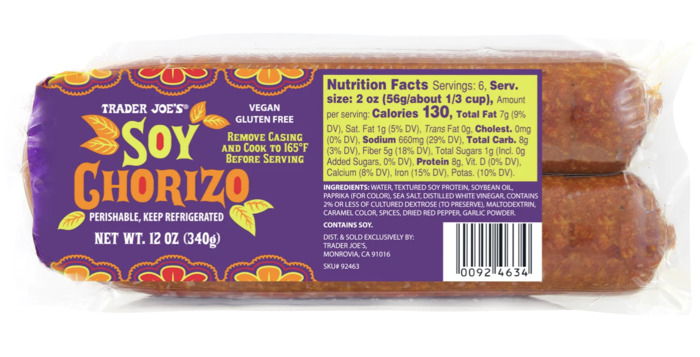 6. Sweet Corn Burrata and Basil Ravioli
There's just something about Trader Joe's Sweet Corn Burrata & Basil Ravioli that makes them irresistible. There's a reason why they bring them back every spring!
The ingredients are in the name, so it's not much of a surprise with what you're getting. But the explosion of flavor and creamy cheese will give you that cozy feeling of a warm summer night. Thankfully, without mosquitos.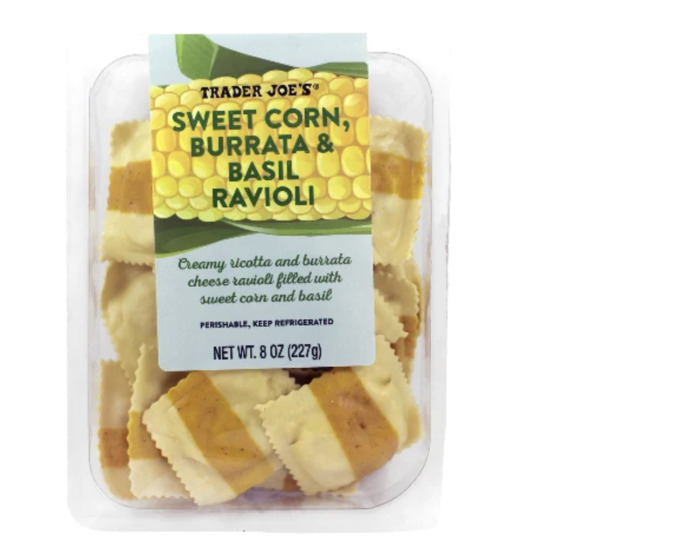 7. Non-Dairy Oat Beverage
If you're thinking that it's a little basic for this Oat Beverage to be ranked in a list in the top Trader Joe's products, then you've clearly been drinking almond milk for too long. This versatile and creamy milk-alternative is the complete package.
Pour it in your coffee, mix it into a smoothie, chug it straight out of the carton…whatever you do with it, we've probably seen weirder.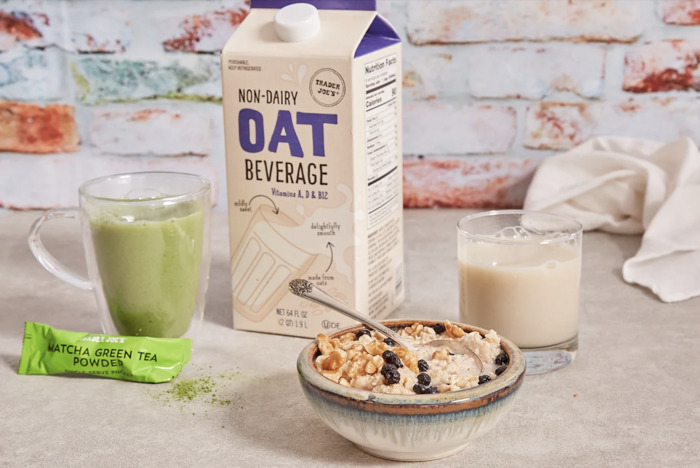 8. Scented Candle Tins
Looking for some candles to spruce up your home or set a mood? Look no further than Trader Joe's Scented Candle Tins.
They come in a variety of food-themed scents and make can make a simple, thoughtful gift if you're feeling scent o' mental. We'll see ourselves out.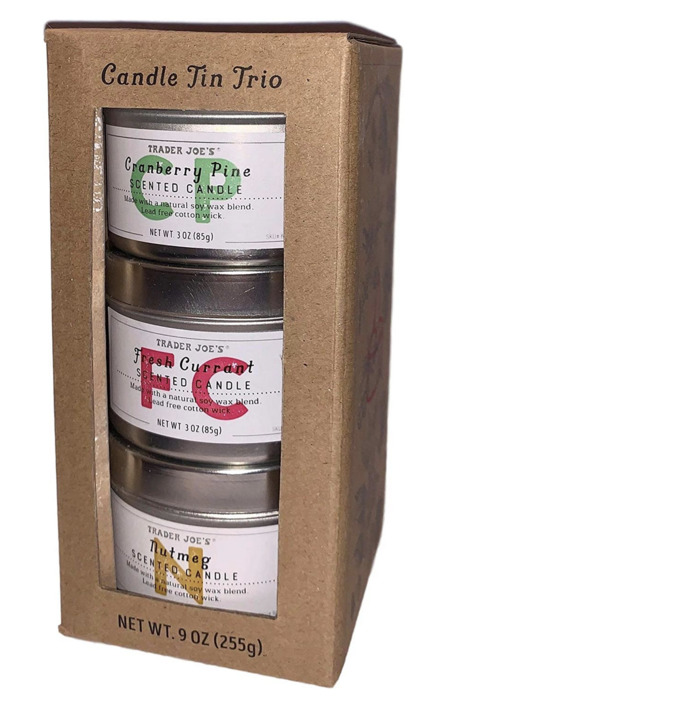 Available on Amazon.
9. Maple Flavored Poffertjes
Trader Joe's Maple Flavored Poffertjes are back on the shelves, and we couldn't be happier.
Pop these sweet little treats into your mouth one at a time or by the handful. The light and airy miniature pancakes are bursting with real maple flavor and sparks of joy. Mario Kondo approves.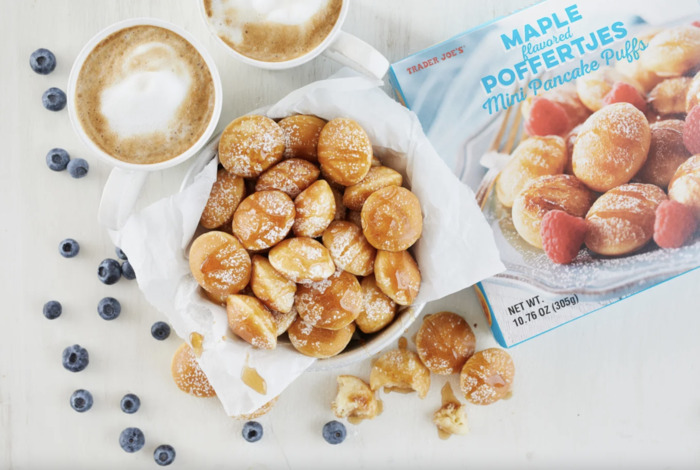 10. Coconut Body Butter
We know most folks love to eat their butter, but it turns out that they like to wear it, too. Trader Joe's Coconut Body Butter is the holy grail of affordable body products.
It's creamy, has a subtle smell, and quite honestly, it just works. It's the little things in life.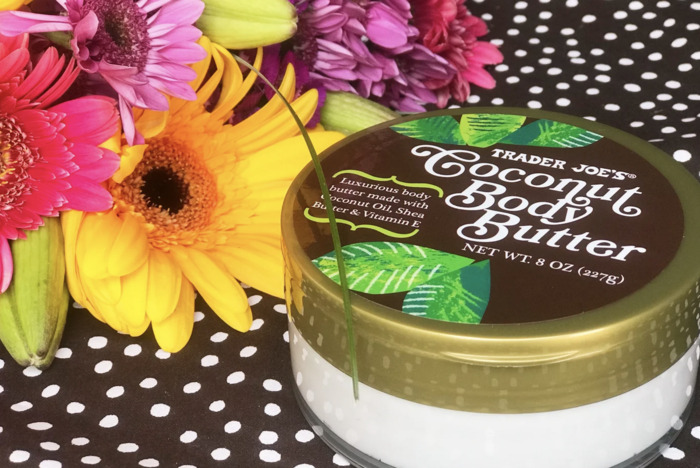 11. Smoked Apple Chardonnay Chicken Sausage
Switch up your sausage game by grabbing the Trader Joe's Smoked Apple Chardonnay Chicken Sausage. This fancy flavor is all at once savory and slightly sweet, and puts regular sausage to shame.
Whether grilling, sauteing, or snacking, this protein pick is sure to be a new favorite. Sorry, hard boiled eggs, you had your time.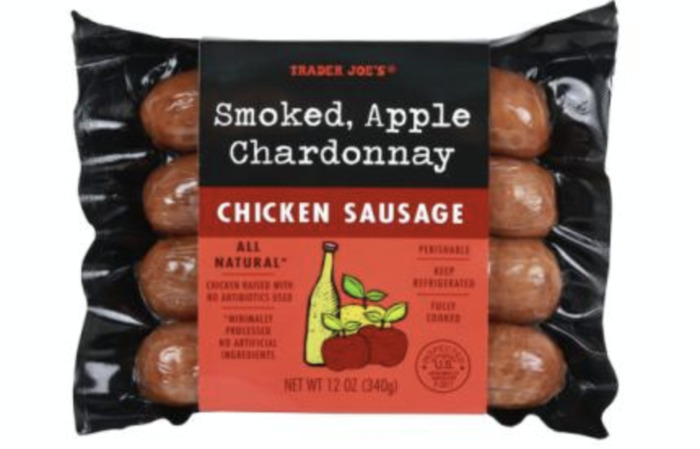 12. Ube Tea Cookies
These Ube Tea Cookies are the latest addition to Trader Joe's growing selection of ube products. Because if Barney taught us anything, you can never have too much purple. And something about cleaning up?
The cookies are made with real ube, which gives them a beautiful purple color and a yammy taste. That's combined with cinnamon and vanilla flavors to create a shortbread cookie worthy of royalty.
Or a make-believe dinosaur. There's a surprising overlap.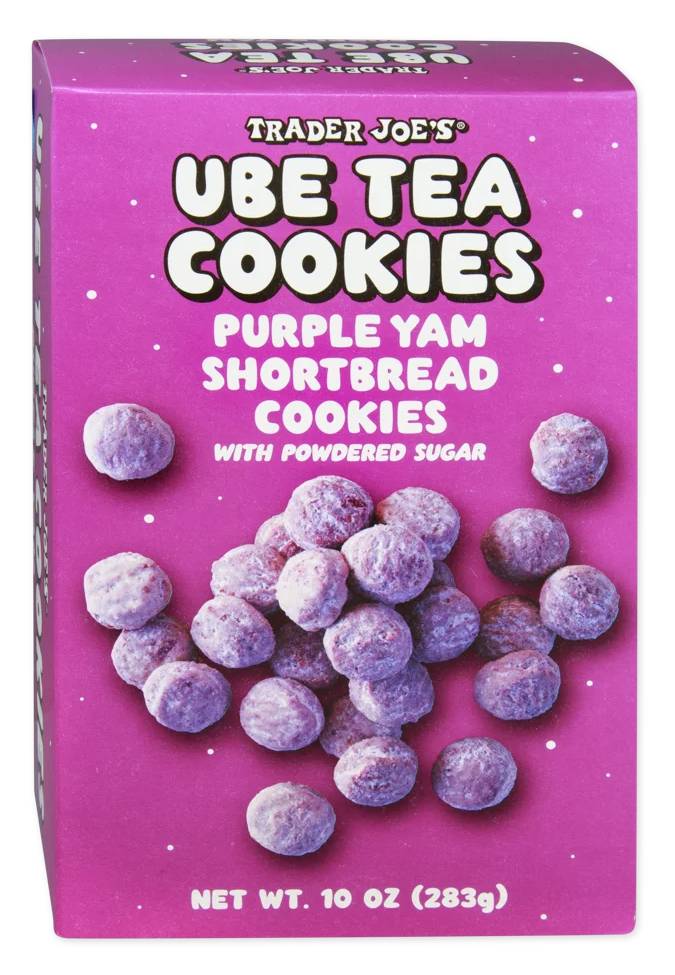 Available on Amazon.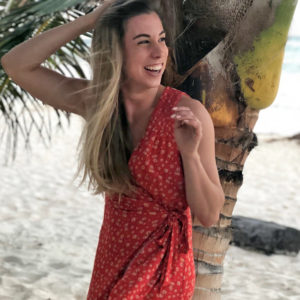 Latest posts by Hannah Rex
(see all)