Chips and dip. Dip and chips. Maybe you think of tortillas and salsa. Maybe you think of Lay's and onion dip. Either way, your mouth is probably watering. And if it's not yet, then talking about the best dips at Trader Joe's will get it there.
Now, we love a good chip, don't get us wrong. But if behind every successful man is a strong woman, then behind every successful chip is a strong dip.
Actually, the dip is probably more on top of the chip, unless you have really poor dipping technique. Also, women are much more than fodder for the success of men. And also –
Okay, the metaphor fell apart. Back to our pal Trader Joe's and the best dip options they deliver. Whether you're stocking up for a party or night on the couch, these are the must-try salsas, cheese spreads, guacamoles, and more.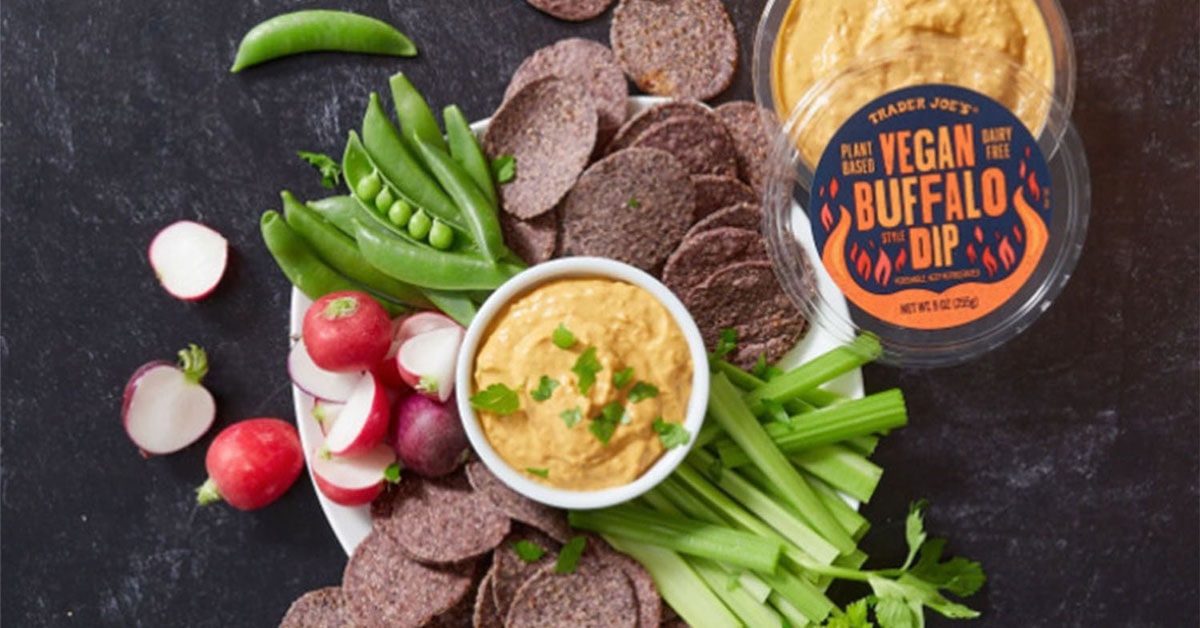 The Best Dips at Trader Joe's
1. Corn and Chile Tomato-less Salsa
Salsa without tomatoes? What even is that? Sit down, kids, time for a life lesson. This salsa is made with sweet corn, red bell pepper, onion, and jalapeno peppers. Okay, run along now.
We're not qualified to do the whole "tough love actual life lessons" thing. We just talk about salsa.
Get it here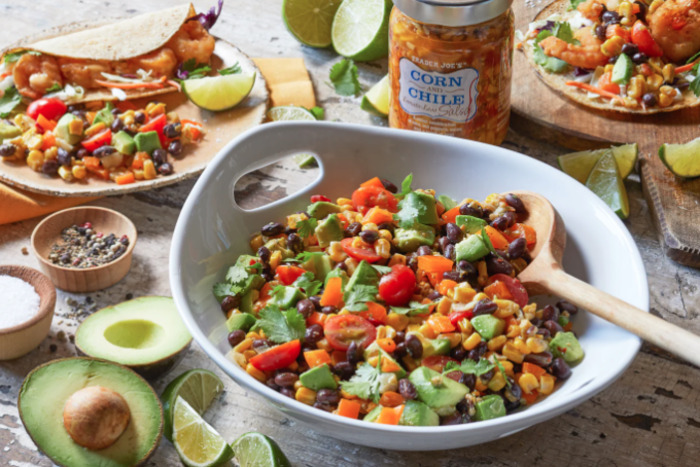 2. Homestyle Salsa Especial Mild
Gentle. Mild. Easy-going. This salsa is not for sadists that crave heat, but for those who want a cool, refreshing partner to their salty chips. And, for everyone to love each other and for the new currency to just be hugs but only if everyone consents.
Get it here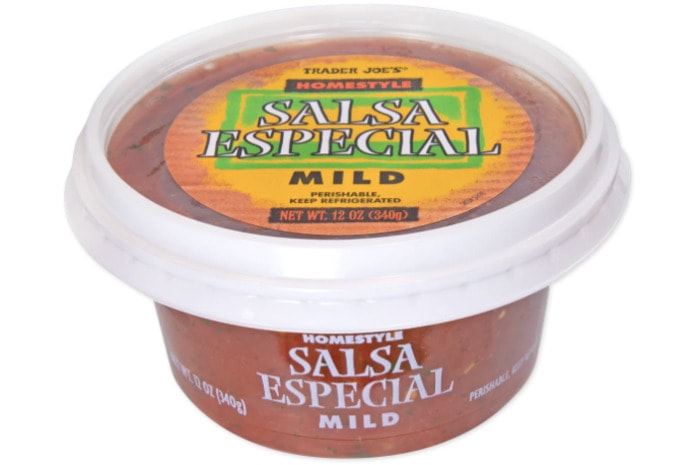 3. Vegan Buffalo Style Dip
It can be a tough world for the non meat eaters out there. You see "buffalo" on the menu and think for a brief moment, "Heck yeah! Delicious!" But then you see "chicken" or "wings" and your vegan heart breaks yet again.
Luckily, you can have all the flavor of buffalo chicken without any of the animal products thanks to Trader Joe's. And since absence makes the heart grow fonder, we definitely understand if you want the whole container to yourself.
Get it here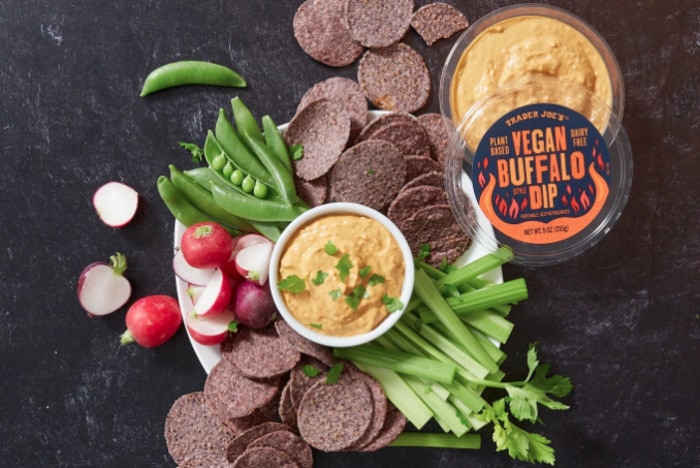 4. Organic Chunky Homestyle Guacamole
You know that Hotline Bling Drake meme? He's saying no thanks to smooth guacamole and yes please to chunky guacamole.
We want avocado that's here to party, because we sure as heck are. What do you mean it's not a party if it's just us and our favorite snacks on a Wednesday? Blasphemy.
Get it here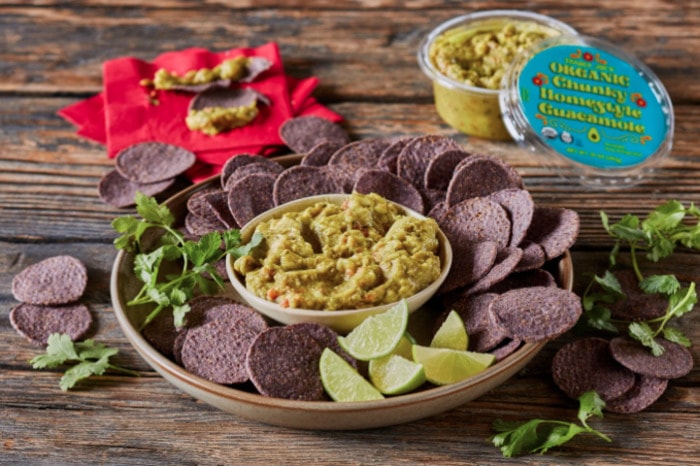 5. Organic Hummus
IYKYK. It's chickpeas. It's creamy. It's classic. And, it throws a mean fastball. Probably.
Get it here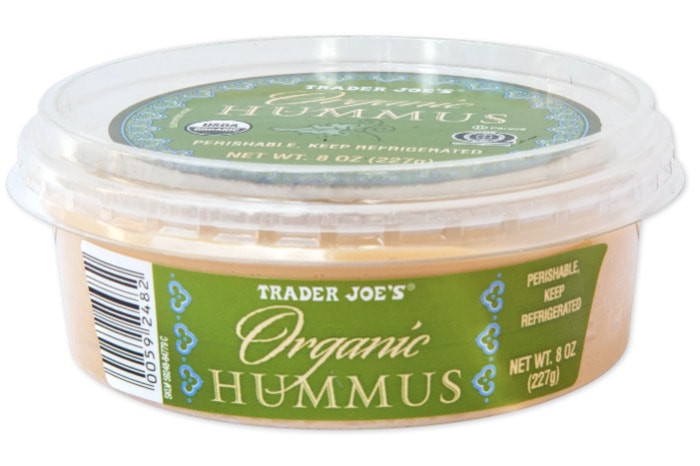 6. Mediterranean Style Hummus
Take the OG hummus, then whip it, whip it good. This variation on the traditional hummus has a whipped consistency and is topped with satisfyingly crunchy pine nuts and a blend of parsley, red bell pepper, and olive oil.
It's perfect for when you want a classic bop, but with a little remix. Watch out Taylor, this one is headed to the top of the charts.
Get it here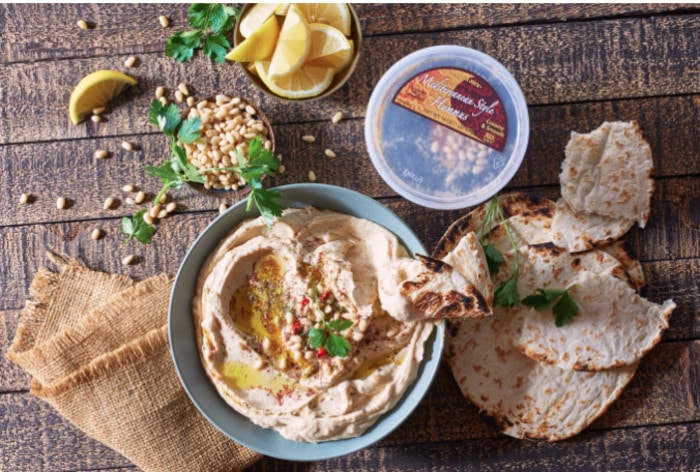 7. Pimento Cheese Dip
Pimento can be called "the caviar of the south." If that doesn't elicit an image in your head, it's a mix of cheese, pimento, and a binder, usually mayonnaise.
It's one of those "more than the sum of its parts" things, and a big dollop on a crunchy cracker will convince you if you're skeptical. These ingredients together are pi-meant to be. Cheesy? Yes, appropriately so!
Get it here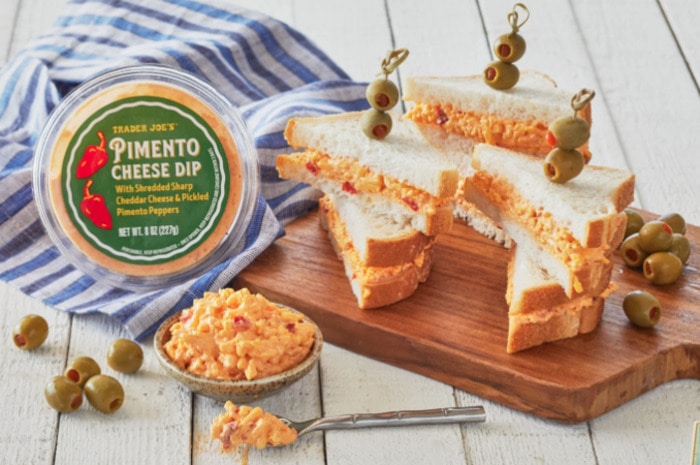 8. Everything And the Elote Greek Style Yogurt Dip
Gone* are the days are "everything but the…." Trader Joe's has said, "to heck with exclusion! Let's have it all."
This dip has seasonings, cheese, and includes corn. We're sorry for leaving you out all this time, buddy! Want to talk about it? We're all ears. Or, rather, you are. But you get it.
*They're not actually gone, don't worry.
Get it here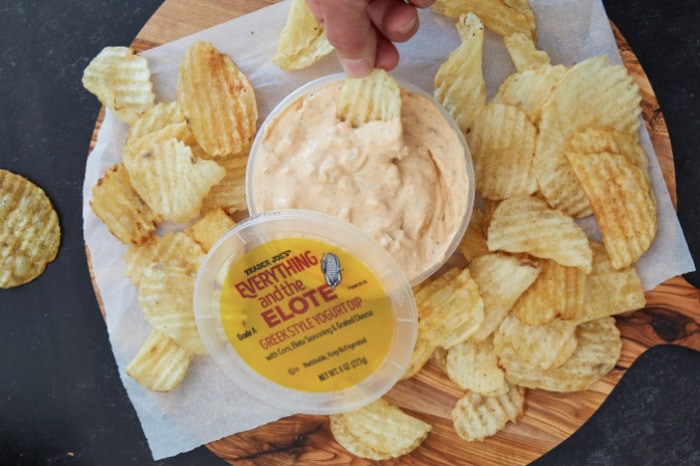 9. Vegan Tzatziki Dip
Tzatziki is more than a way to use those pesky letters in Scrabble. It's a way of life, and this plant-based variation won't have you sacrificing any of the flavor or texture that the ordinarily dairy-laden version offers.
Sure, we've brought pigs back to life. But this? This is real proof that science is incredible.
Get it here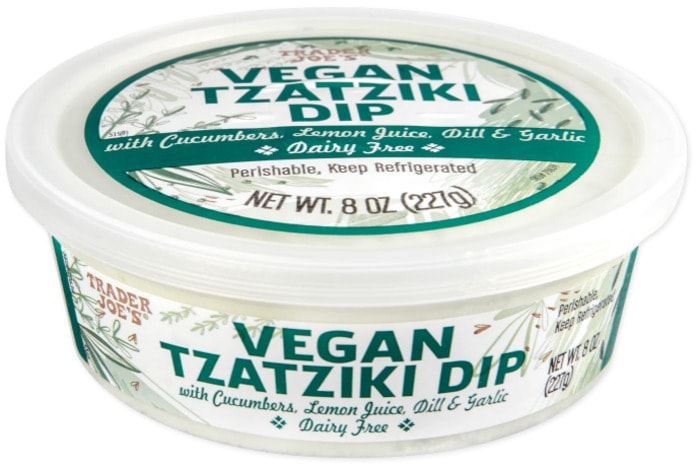 10. Vegan Caramelized Onion Dip
Vegan and dairy-intolerant folks no longer have to miss out on the creamy deliciousness of onion dip. Now they can enjoy the same fantastic taste and appetizer experience as everyone else!
Smell that? Some call it onion breath. We call it equality.
Get it here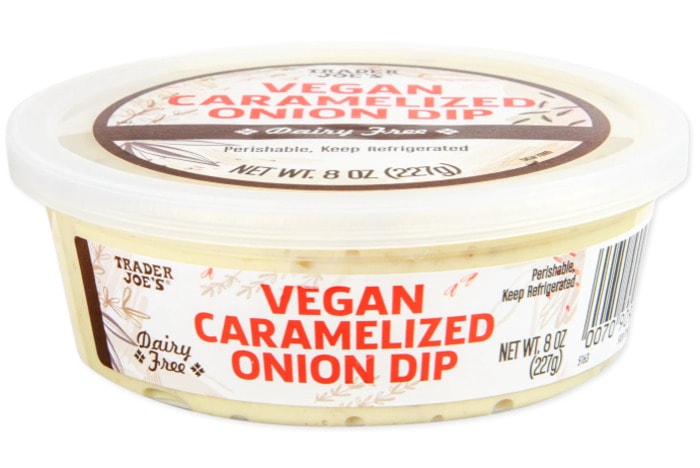 11. Creamy Cauliflower Jalapeno Dip
We understand that cauliflower is carrying the culinary world on its back these days, but it's so packed full of nutrition that it probably feels fine doing so. Shout out to sentient produce!
As lovely as it is for taking one for the team, it does benefit from the help and spice of jalapeno. Is it an unlikely friendship? Maybe, but we don't judge. We just eat.
Get it here

12. Buffalo Chicken Dip
According to Wikipedia, "Buffalo buffalo Buffalo buffalo buffalo buffalo Buffalo buffalo" is a grammatically correct sentence. It's an example of how homonyms and homophones can be used to create complicated linguistic constructs through lexical ambiguity. It's also our shopping list.
This dip is giving us all the flavor of buffalo chicken, without having to set down the wing to wipe your fingers. Time is money!
Get it here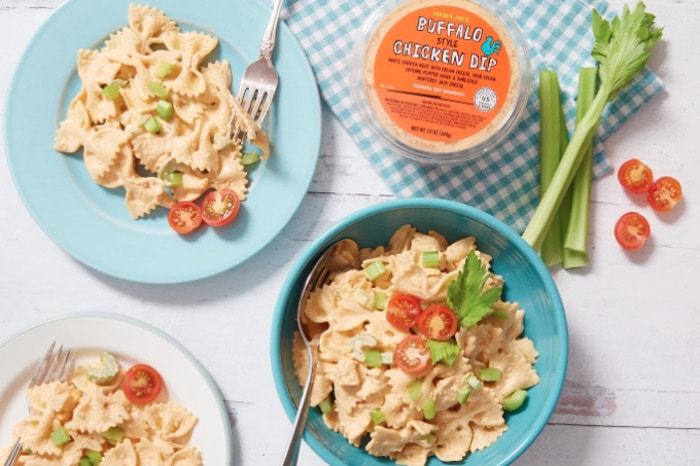 13. Organic Thick and Chunky Salsa
Chunks in milk? Throw it away. Chunks in salsa? Throw it into our mouths.
We love a thick and chunky salsa. We admire the confidence of the big pieces of tomatoes. They deserve to be there and they know it. They walk into a room and know they own it. We run out of that room because holy cow, walking tomatoes.
Get it here

14. Extra Hot Habanero Ghost Pepper Salsa
This super hot salsa isn't for the faint of heart. It's for spice enthusiasts, and pranksters who want to host a party just to test the limits of unsuspecting guests.
Take that up a notch by hiding all of the water and sour cream. Oh you're inviting us to your Super Bowl viewing party? We're…busy that day.
Get it here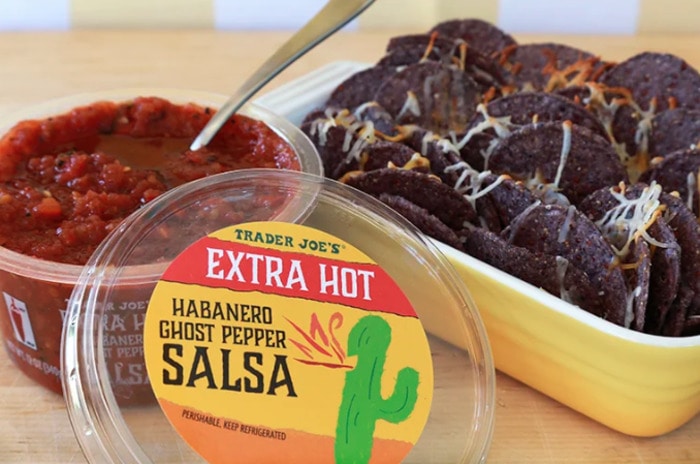 15. Herbed Tahini Sauce
Creamy! Nutty! Parsley…y!
While we figure out how to convince Webster to add that last word to the dictionary, you should pick up a container of this herbalicious tahini sauce made with garlic, chili flakes, and of course, parsley. Ok fine, we'll take a container, too.
Get it here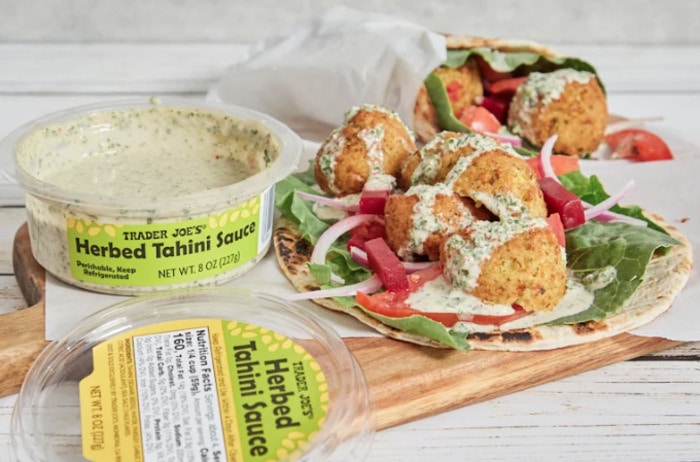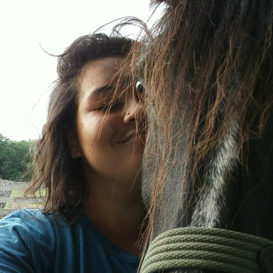 Latest posts by Hebba Gouda
(see all)