It's been said that breakfast is the most important meal of the day, but we'd argue that snacking is really where it's at. A "snack" is defined as Aubrey Plaza, Oscar Isaac, and any small portion of food eaten between meals. And when it comes to the most popular snacks in America, we have even more specific criteria.
Would carrots and celery sustain us nutritionally until the next meal? Yes. But, emotionally? Not even close.
Maybe crunchy, salty, and sweet snack foods like Oreos, Lay's and Rtiz Crackers hit in a way that even the most decadent meals can't because they tap into our childhood nostalgia. Maybe it's just that they're objectively delicious. Either way, snacks hold a special place in our hearts.
And our cabinets. And our secret snack drawers. And our super secret snack drawers.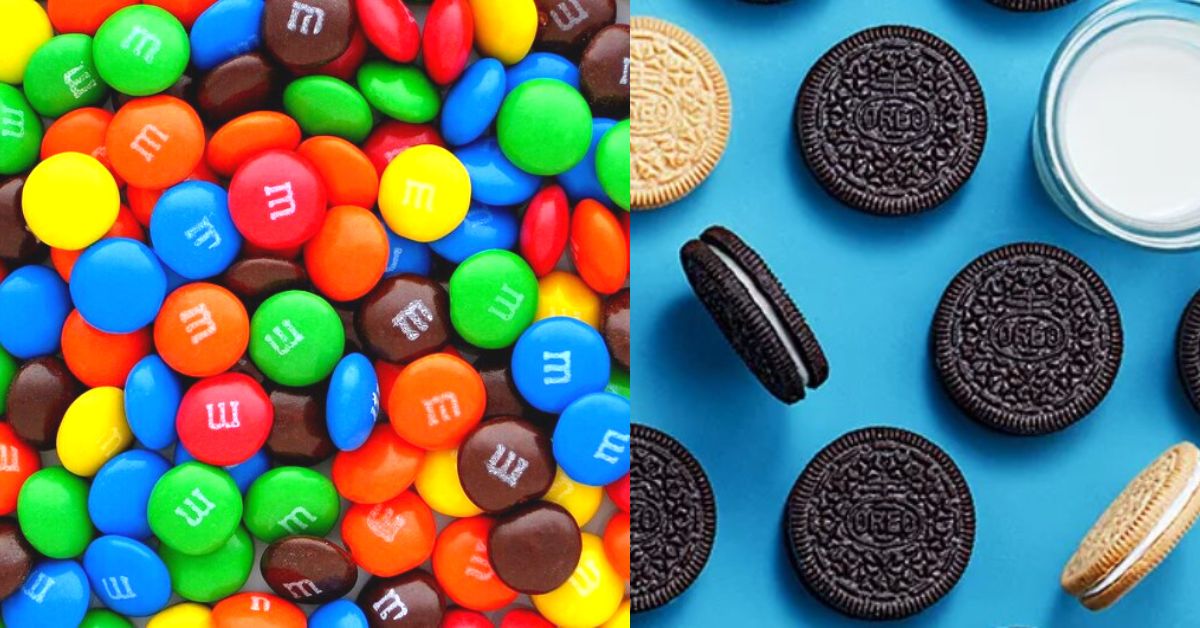 We looked at the data gathered by YouGovAmerica of the most popular food and snack brands in America in 2022. They broke down the research into popularity (the percentage of people who have a positive opinion of the brand), and fame (the percentage of people who have heard of the brand).
Hear that, middle school bullies? Your popularity will only get you so far here.
(Note: these numbers change and update over time, but they're correct at the time of publishing. Which, may or may not have been the dot in the Jeremy Bearimy.)
10 of the Most Popular Snacks in America
1. M&M's (97% fame, 83% popularity)
Fun fact: M&M's came to be as part of WWII soldiers' rations. Since their conception in 1941, the candy has moved from their original cardboard tubes into the stomachs of gazillions across the world. And the ire of Tucker Carlson.
Or, rather, the concept has. Please do not eat candy from 60 years ago. We're still in the 2000s, right?
These chocolate gems have expanded to flavors including peanut, pretzel, crispy, dark chocolate, mint, and more. Our favorite flavor is "in large quantities."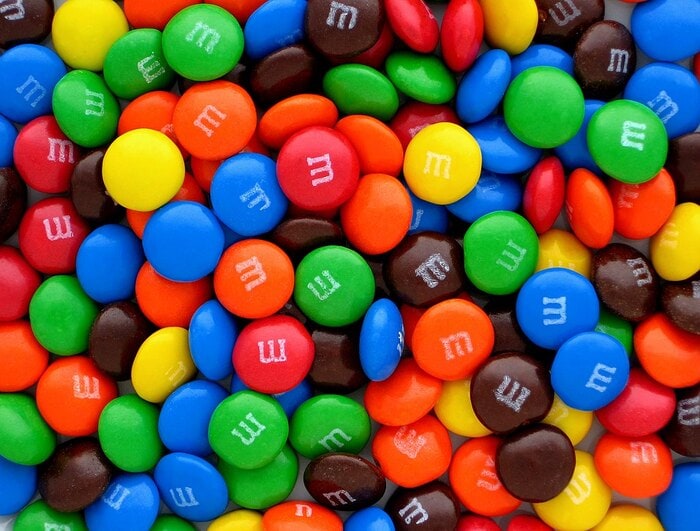 2. Hershey's (98% fame, 81% popularity)
Name a more iconic chocolate name than "Hershey's." Cadbury? Ghirardelli? Godiva? Oh, we weren't challenging you. We just wanted some help making our grocery list.
But few deny that Hershey's is a heavy hitter in the chocolate world. The company generates annual net sales of almost nine billion U.S.dollars, with Hershey's Milk Chocolate and Hershey's Kisses among the most widely consumed chocolate or candy brands in the U.S.
But they're not just a one – err, many – trick pony! There's also a freaking Hershey's amusement park. You ever heard of a Ruffles coaster? No, you haven't.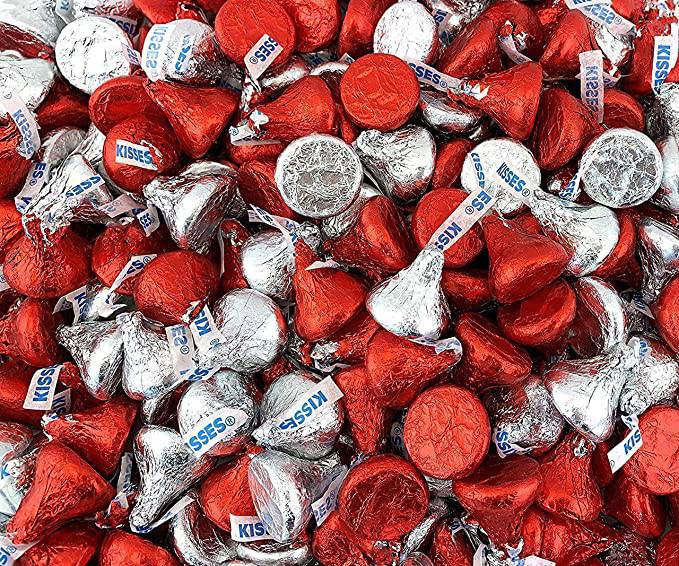 3. Lay's Chips (98% fame, 75% popularity)
A fried, salty, crunchy potato chip? Of course this is going to make the list of the best snacks. It's hard to have an all-American 4th of July cookout without the party-sized bag of Lay's, and it was selected as the official USA snack at the 2022 FIFA World Cup. Candy peanuts, you're outta here.
The classic is good, but the other fun flavors are better. Sour Cream & Onion, Cheddar & Sour, Flamin' Hot, Salt & Vinegar, Sweet Southern Heat BBQ, Honey BBQ, Limón, Chile Limón, Dill Pickle, etc, etc, etc, etc. Our drool just broke the keyboard.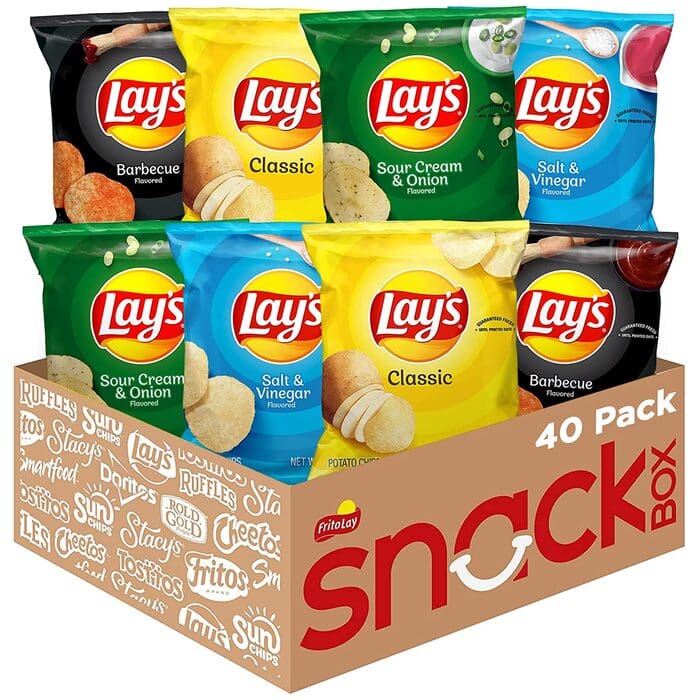 4. Reese's Peanut Butter Cups (97% fame, 80% popularity)
The cups came from humble beginnings when H.B Reese was struggling to find ways to support his large family. But now, it has grown into a well-known, delectable treat. And is our way of supporting ourselves when hanger strikes.
Chocolate and peanut butter are the power couple of any century. Rose let Jack freeze. Romeo and Juliet were a couple of rash teens that dropped the ball on communication. But chocolate and peanut butter? That's a pairing that will stand the test of time, just not in our snack drawer.
The OG Reese's Peanut Butter Cup is amazing, but variations such as "big cups," minis, dark chocolate, white chocolate, caramel, marshmallow, and holiday-shaped versions have fueled its legend.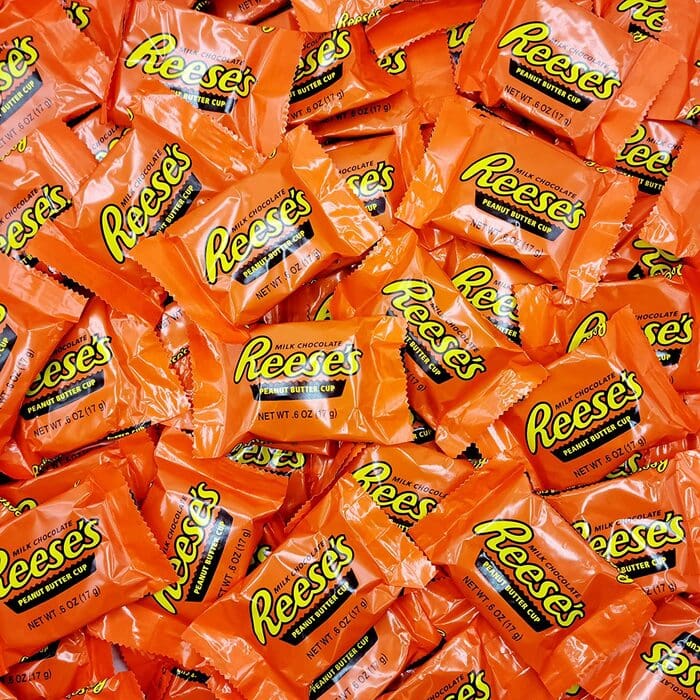 5. Ritz Crackers (98% fame, 79% popularity)
Ritz-Carlton: luxurious, expensive, high-end. You can sleep there but will get in trouble for biting it. Ritz crackers: buttery, affordable, comforting, delicious. Harder to sleep in.
The earliest form of the Ritz cracker came from a New England variation on hardtack, a bread baked until it has no water content. Yuck. In 1801, former seaman Josiah Bent started producing leavened crackers. Eventually, his bakery went on to become part of Nabisco and Ritz crackers hit the market a mere 133 years later in 1934.
Put them in pie crust, fan them out on your charcuterie board, eat them straight from the sleeve as you watch Stranger Things The possibilities are endless.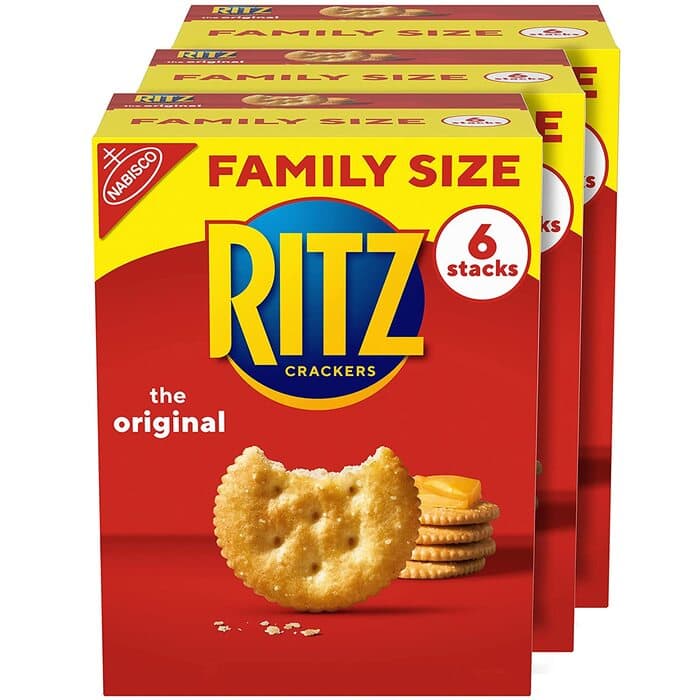 6. Kit Kat (97% fame, 78% popularity)
Although it's originally from the UK, the Kit Kat is an American favorite. From its origins in the 1930s, the candy coated wafer has risen to popularity largely through great marketing and interesting flavors (we should know, we tried more than 30 of them).
Nestle reports that 650 bars of Kit Kat are consumed every second globally, it was listed in 2014 as one of Time's "13 Most Influential Candy Bars of All Time," and is now the number one best-selling chocolate in Japan
Thank you, UK, for this and for Bake-Off. And for Julie Andrews.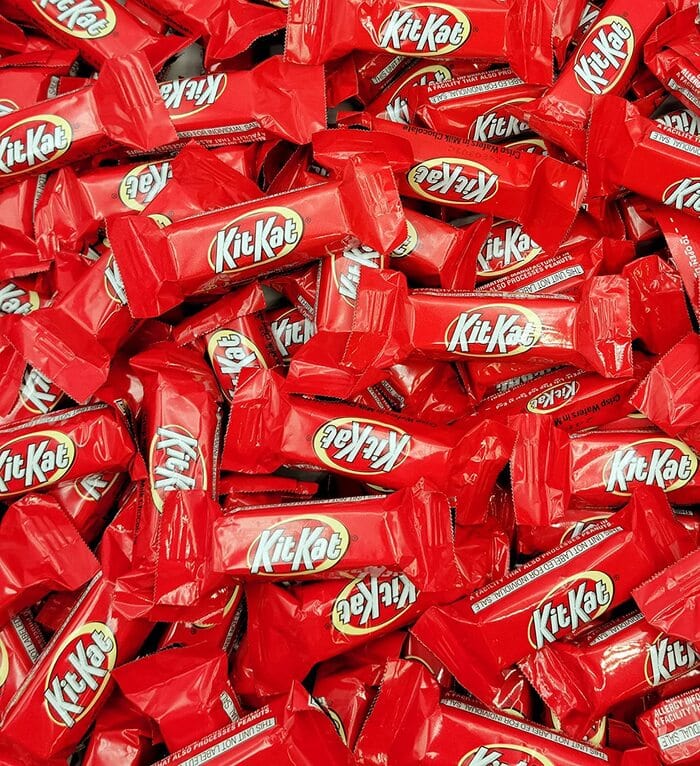 7. Oreo Cookies (98% fame, 78% popularity)
Oreos were born in 1912 in New York, as an imitation of Hydrox cookies that came to market four years earlier. Oreos have far surpassed Hydrox cookies in popularity, so the moral of the story is to steal other people's ideas.
Maybe we shouldn't have used the word "moral" there.
The classic plain Oreo is still the top seller, but there are some other truly stellar flavors and variations like mint, peanut butter and of course, Double Stuf. Oreo is also known for wild cards like Cherry Cola that have us asking: just because we can, does that mean we should? No, for the last time, you should not have made Oreo wine.

8. Doritos (97% fame, 77% popularity)
The original Dorito was not flavored, and we've never been so happy to see snacks come so far. Sure, they may have driven wedges between families who can't seem to agree on Nacho Cheese vs. Cool Ranch.
Doritos flex a market-leading $1.5 billion in annual US sales, and there's a scientific reason why. Food Scientist Steven Witherly goes into detail in his book, Why Humans Like Junk Food. It comes down to complex flavors that last without letting our brains get bored, acids that trigger a release of saliva, texture, a masterful fat ratio, and that sweet, sweet cheese dust.
Plus, you can also get engaged to it.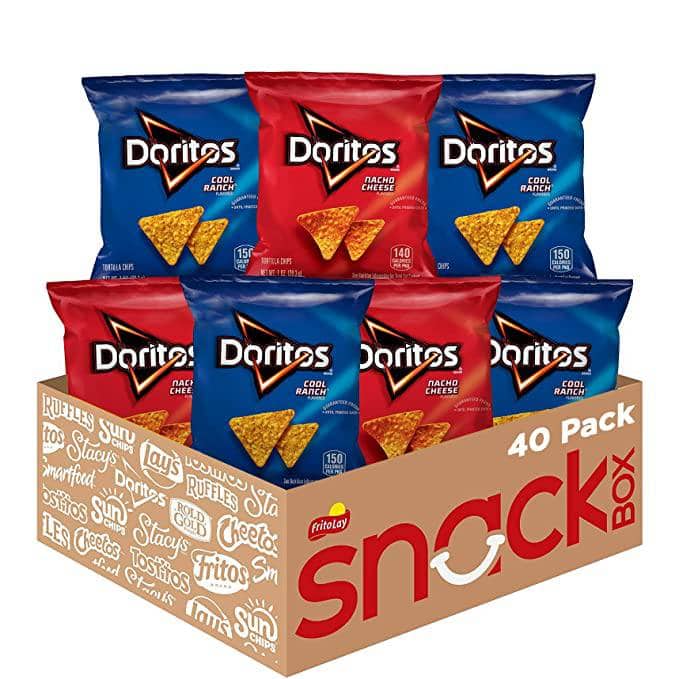 9. Dove Chocolate (95% fame, 76% popularity)
We love that YouGov has specified that this popular snack is Dove "chocolate." And, a little part of us wonders if that discrepancy between fame and popularity can be traced back to people whose bar of soap has a big bite mark taken out of it.
Anyway, Dove — the food manufacturer — produces a number of successful products including chocolate bars, ice cream, beverages, and those individual chocolates with inspirational messages written on the inside of the wrapper. And, who doesn't love cheap therapy?
Dove was first introduced to the US in 1957, and its popularity has grown steadily over the years. Their marketing focuses on their high-quality ingredients, but the products are also heavily focused on adult women. Is Dove the Fabio of chocolates? Perhaps.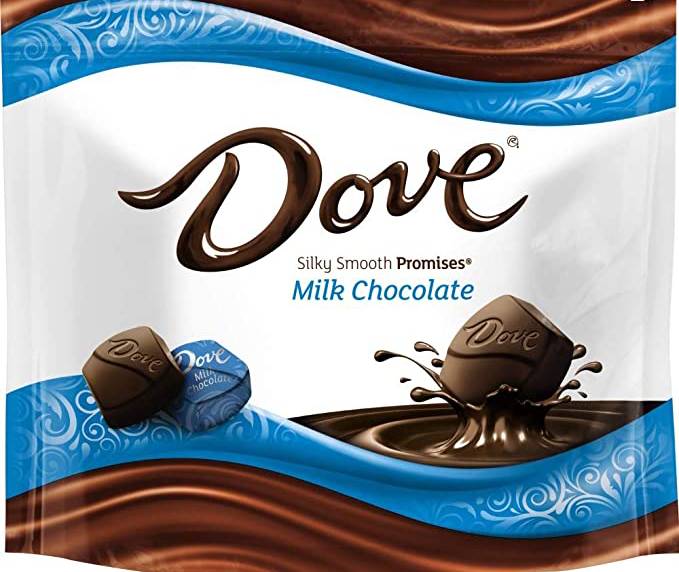 10. Cheetos (98% fame, 75% popularity)
Cheetos, the crunchy corn puff snack with its stuck-in-the-90s mascot has been around since 1948, and, in 2010, worldwide sales totaled more than $4 billion. It was deemed the "top selling brand of cheese puffs" in the United States.
We think that's business speak for "Cheetos are delicious." And that Cartman's attempt to make cheesy poofs more popular failed miserably.
The original crunchy variety is still produced, but the company has expanded to include 21 flavors. We don't need to tell you about Flamin' Hot Cheetos and how good they are on elote, right? Good.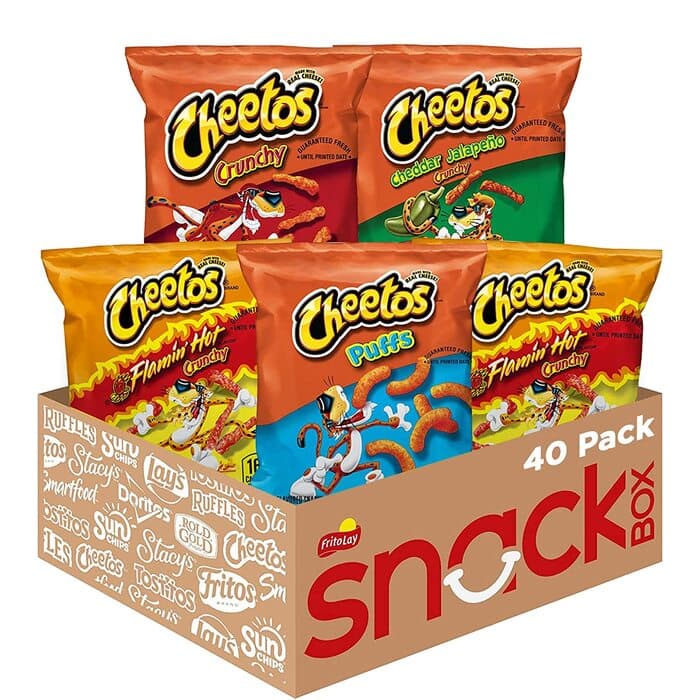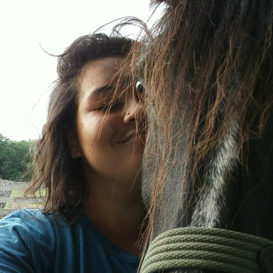 Latest posts by Hebba Gouda
(see all)