This year at Miami's Art Basel, visual artist lefty OUT there, will display work that pushes the limits of painting well beyond oil and acrylic… by using Cheeto dust as the medium.
You know that cheesy residue that you have left on your fingers after chowing down on a bag of Cheetos? It's called Cheetle, and it's actually in the dictionary. And trademarked, Cheetos' lawyers would like you to know.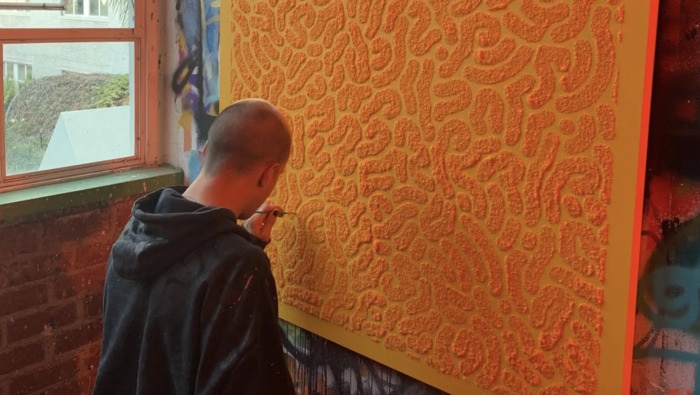 Lefty OUT there has previously collaborated with big-name brands including Nike, Samsung, and Facebook, but this is his first time working with Cheetos.
If you want to see the LA-based artist's neon orange art in person, it'll be showcased on December 4th at Rock the Bells' Yacht the Basel: The Art of the Cheetle. The event also features a cruise through the Miami harbor on the 220-foot Seafair Mega Yacht. It's free and open to the public if you register in time. If you don't, here's a reminder to change from your day pajamas to your night ones.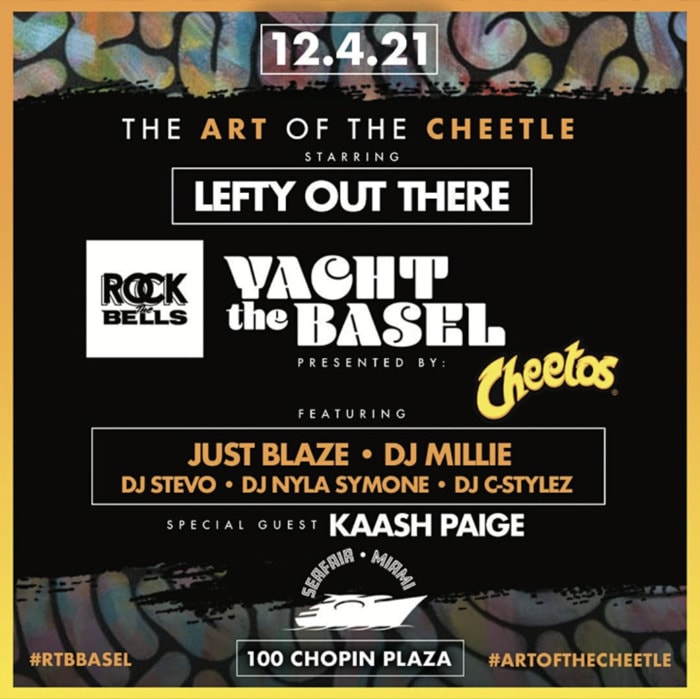 The event will also feature performances by Kaash Paige, DJ sets from Just Blaze, DJ Millie, and several others. There will be six open bars, and, in case your drunken stupor induces hunger, Cheetos-inspired items that some influencer transform into next year's hot food trend.
Unfortunately, you're not invited to the exclusive afterparty. You are, however, invited to our afterparty, where we'll vacuum Cheetle from our kitchen floors. Art is in the eye of the beholder, who, in this case, is our Roomba.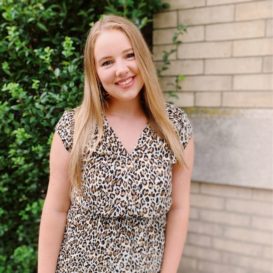 Latest posts by Laura Davis
(see all)