Okay, Little Monsters, listen up! Lady Gaga and Oreo have partnered together to release Lady Gaga Oreos. Lady Gaga: Academy Award winner, philanthropist, Hunger Games emcee… what will she do next?
The Lady Gaga Oreo cookies are available at Target and other retailers nationwide today, making things fun tonight.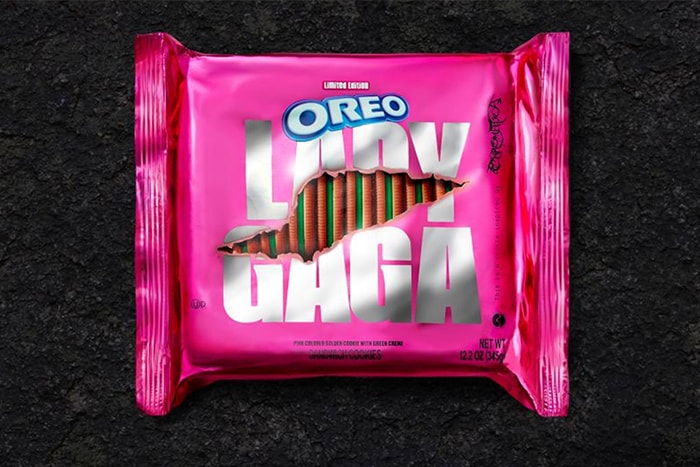 What Flavor Are the Lady Gaga Oreos?
We are happy to say these cookies are not flavored like sour candy. Not that we don't love you, sour patch kids! The pink limited-edition cookies are classic golden Oreos with classic creme that's been colored green.
They do, however, look unique, as each Nabisco has stamped each Oreo with one of three designs inspired by Gaga's chart-topping album:
The Chromatica cover art featuring Gaga in cookie form
The Chromatica logo
A heart
Where Are the Oreos Available?
Chromatica Oreos are available at Target, 7-11, Rite-Aid, and many other retailers nationwide. The thing to note is they are currently only available in six-packs, so try to keep your poker face on when you run up to the register with a cart full of them.
If you're hungry for a full pack, they'll be out later in February. But, rumor has it, you might be able to get the hot pink pack at Rite-Aid now.
What's This About A Contest Where You Could Meet Lady Gaga?

To celebrate the release, Oreo has launched a digital scavenger hunt on Twitter. 50 lucky winners will receive a pink pack of Oreos signed by the queen diva herself, her majesty Lady Gaga.
Oreo has revealed the six clues. Once you figure it out, respond with the answer on Twitter, and don't forget to tag @OREO #ChromaticaCookieHunt #Sweepstakes in your Tweet!
Here are the clues:
And away we go! 👇

Clue 1️⃣: Forget postage stamps. In the world of Chromatica, this mother gets her own OREO cookie for ruling with kindness. 💗

— OREO Cookie (@Oreo) January 28, 2021
Hungry for more?

Clue 2️⃣: Soaking wet? 💦 It may be because you didn't start your morning with a weather report from this meteorologist who's one smart cookie.

— OREO Cookie (@Oreo) January 28, 2021
Clue 3️⃣: These colorful kids and a hit song from Chromatica end on a sweet note…just like an OREO cookie.

— OREO Cookie (@Oreo) January 28, 2021
Having fun? 😎

Give clue 4️⃣ a try! For 22 seasons, this person's entertaining show was the time for us to say goodbye Monday through Friday. P.S. an OREO cookie can be a delicious sign-off, too!

— OREO Cookie (@Oreo) January 28, 2021
Ready?

Clue 5️⃣: Jokes from this Love are all we ever wanted to quit this crying.

— OREO Cookie (@Oreo) January 28, 2021
✨ FINAL CLUE! ✨

You won't have to go all the way to Brooklyn to see this competitive TV detective turn up the funny fader. Find a cookie-lovin' mama bear to crack clue 6️⃣.

— OREO Cookie (@Oreo) January 28, 2021
Oreo and Gaga are also partnering on their Sing it with Oreo contest where contestants vie for the chance to see Lady Gaga in concert and be invited to a special meet-and-greet, basically American Idol without Simon Cowell screaming at you.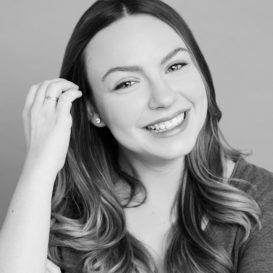 Latest posts by Katie Schindelheim
(see all)