Unless your movie theater is located in the produce aisle of Whole Foods, chances are there aren't a lot of healthy options at the snack bar because for some dumb reason Swedish Fish don't count as lean protein. So if you're following keto or another low-carb diet, it can be tricky to find low-carb movie snacks to munch on.
That's why we've compiled the list of 16 low-carb and keto movie snacks you can stuff in your purse or pockets and smuggle into the movie theater.
What Low-Carb Movie Snacks Can You Buy at the Theater?
Ok, if you're not into sneaking your own snacks into the theater are there any snacks you can enjoy? You could opt for a child-size popcorn with no butter and a bottled water. Or stop being such a goody-two-shoes.
15 Low Carb Movie Snacks
These snacks are low-carb, keto-friendly, and perfectly portable.
1. Country Archer Beef Jerky
Jerky is a great low-carb snack that's packed with protein and makes your purse smell vaguely like meat. Win win! Get it at Amazon.
2. Homemade Sugar-Free Gummy Candy
It's unbelievably simple to whip up these gummy candies made from lemon juice, gelatin, and liquid stevia. Get the recipe at Whole New Mom. And you can make them in any shape you desire. That's right. Clouds.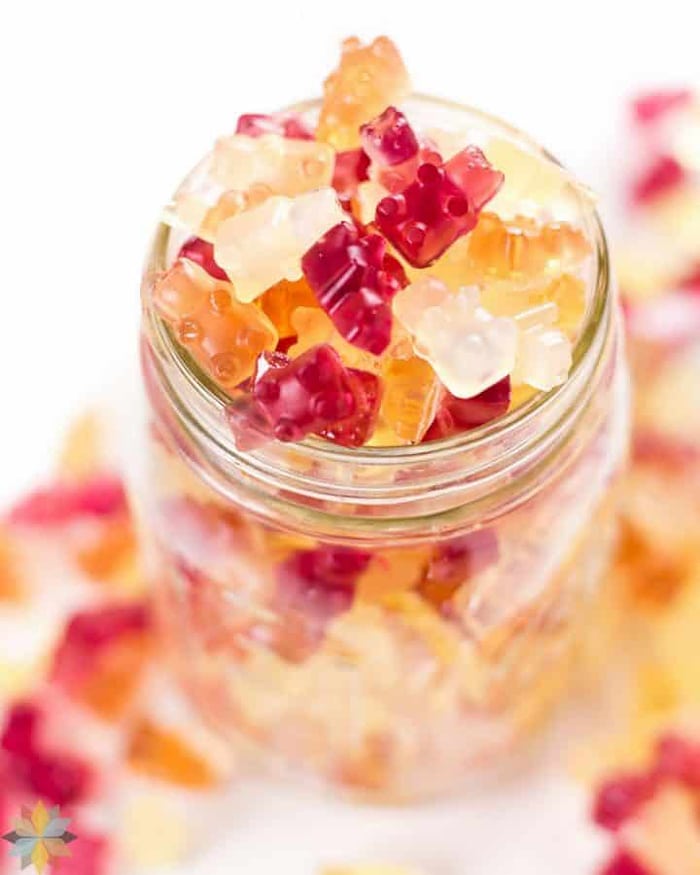 3. Roasted Seaweed
Need something crunchy while you ponder whether thicc Thor is hotter than six-pack Thor? Seaweed has zero net carbs, but gives you a bit of that crunchiness you're looking for on movie night. Get it at Amazon.
4. Chocolate Peanut Butter Fat Bombs
Chocolate, peanut butter, coconut oil, and love go into the making of these creamy keto-friendly fat bombs. Just don't tell the FDA. They've ruled that love isn't an ingredient. What's next on their chopping block — magic?

5. Roasted Chickpeas
These roasted chickpeas are spicy, crunchy, and are one of the few vegetarian options you can enjoy on a low carb diet. Get the recipe at Healing Tomato.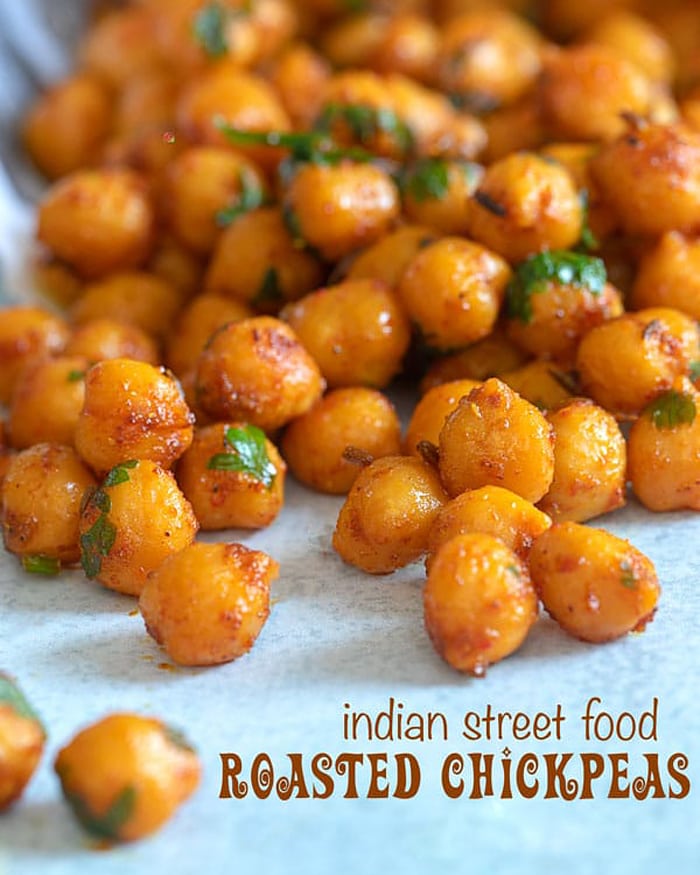 6. Vegan Chili "Cheese" Popcorn
This seems like a messy snack and not low-carb friendly, but if you keep the portion small, it's alright. It combines freshly-popped popcorn with loads of cheesy, spicy flavor from chili powder and nutritional yeast. Which is at least fifty percent tastier than it sounds. Get the recipe at Shivani Loves Food.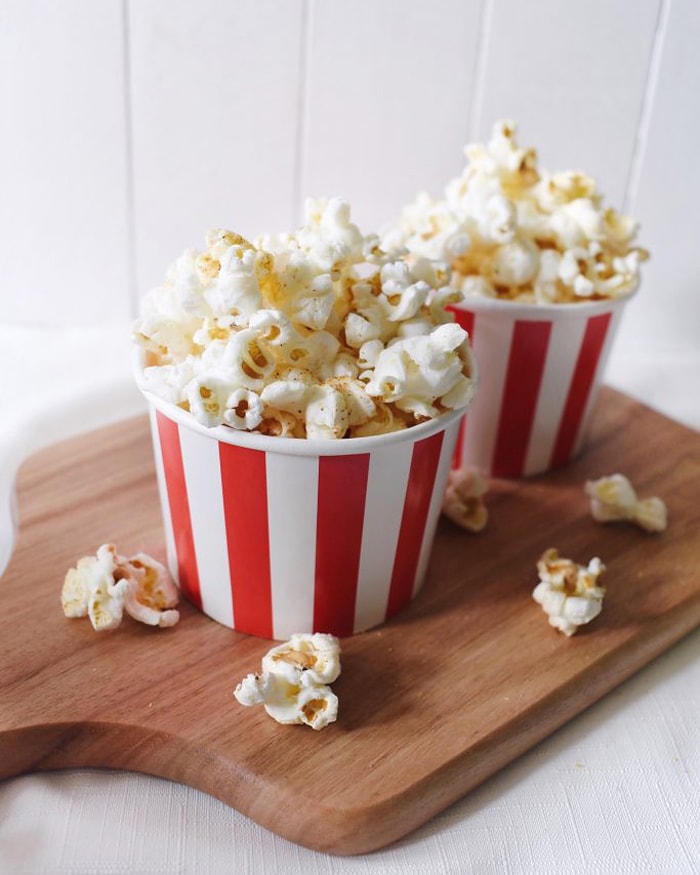 Here are 25 healthy energy ball recipes that would also be great to take to the movies!
7. Quest Protein Bars
Craving a sweet movie snack? Some protein bars can be surprisingly high in sugar, but these Quest bars have just 4 net carbs — plus 21 grams of protein, so you won't be hungry again halfway through the movie. Unless you're watching literally anything by Quentin Tarantino. Get them at Amazon.

8. Keto Lemon Balls
When life gives you lemons, you make tasty little balls made with almond flour, coconut, lemon, and cream cheese. Because there's no way they're gonna let you set up a lemonade stand in the lobby. Get the lemon ball recipe at Family on Keto.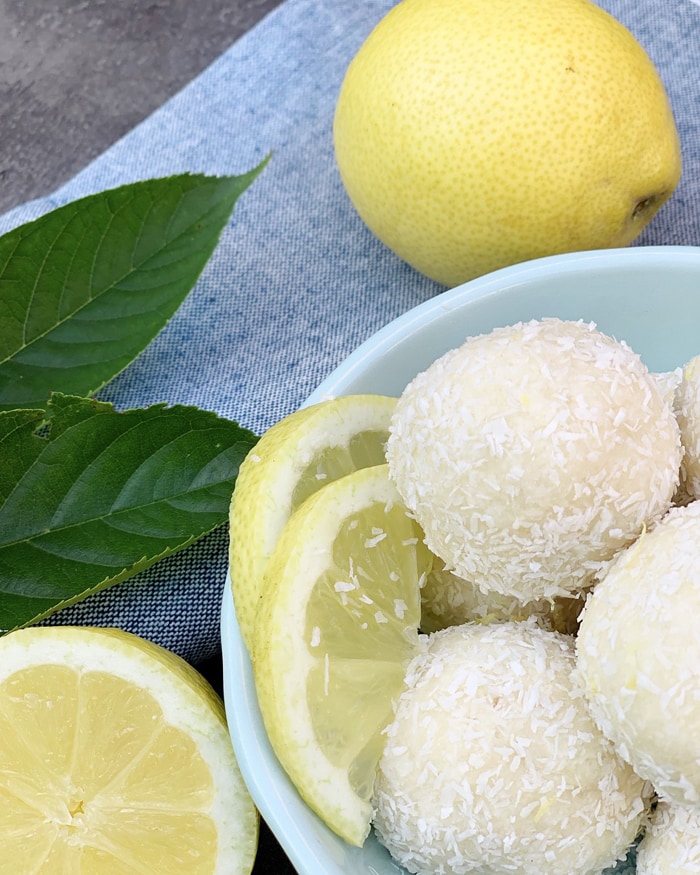 9. Parmesan Crisps
Even if you're the actual worst at spelling parme – yeah we give up, you can handle this recipe — it's literally just cheese! Get the recipe at Emma Eats and Explores.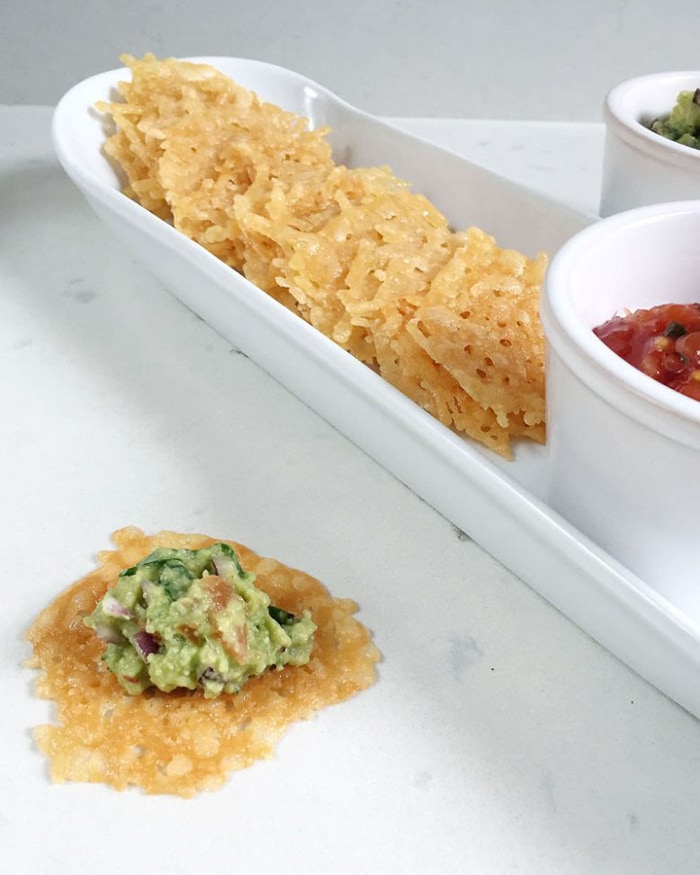 10. Keto Trail Mix
When you take egg whites, butter, molasses, nuts, and seeds, what do you get? Trail mix. Yes, that's more of a fact than a punchline. Moving on. This keto-friendly trail mix by Officially Gluten Free is officially our new favorite healthy low-carb snack.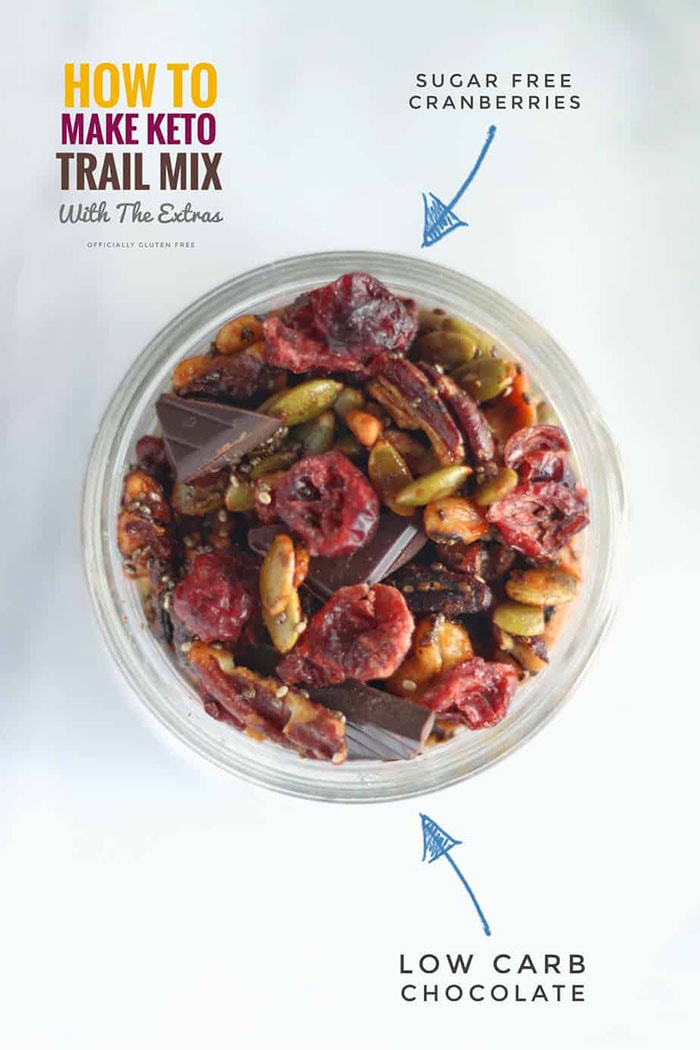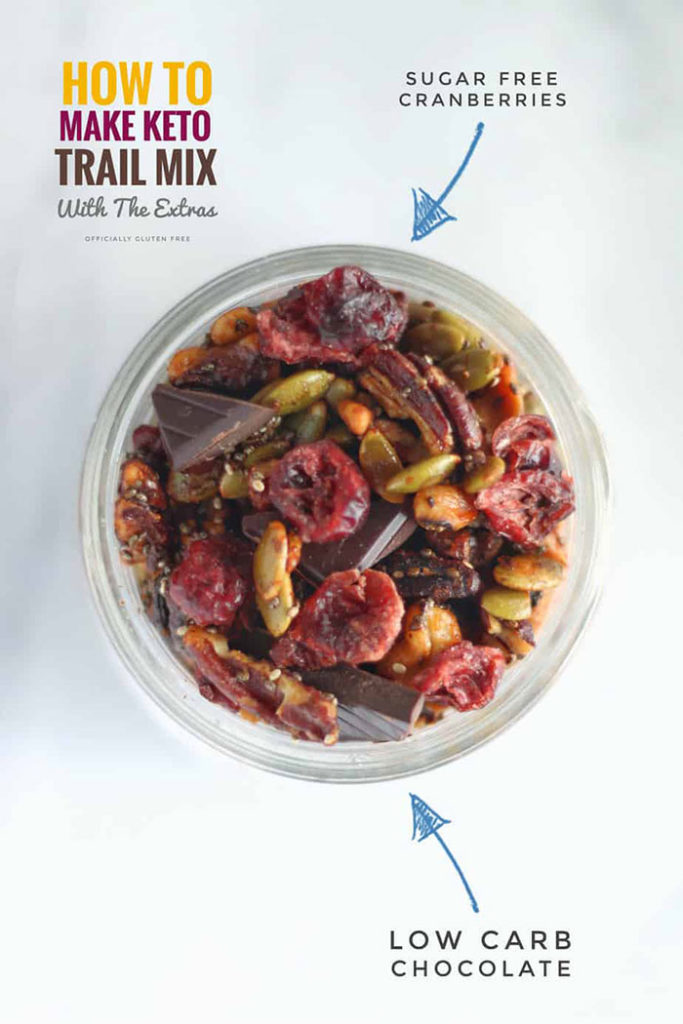 [totalpoll id="5641″]
11. Almond Crackers
With just five ingredients, these homemade almond crackers are a keto-friendly alternative to… crackers. Betcha thought we were gonna say something else! Nope? You thought it was crackers? Huh. Well, they're delicious! Get the recipe at Savory Tooth.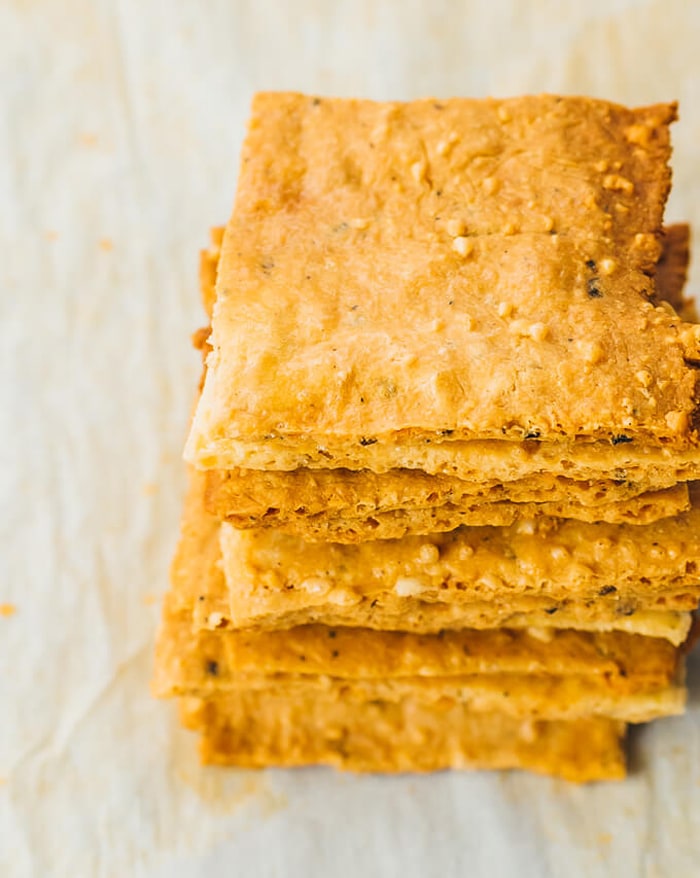 Looking for more healthy snacks? Check these out!
12. Pepperoni Chips
You know when the pepperoni on your pizza gets those perfectly-crispy edges? What if you could make a whole snack out of those crispy edges? You can — and it only takes a few minutes in the microwave. Tell Whole Lotta Yum thank you when you get their recipe for pepperoni chips.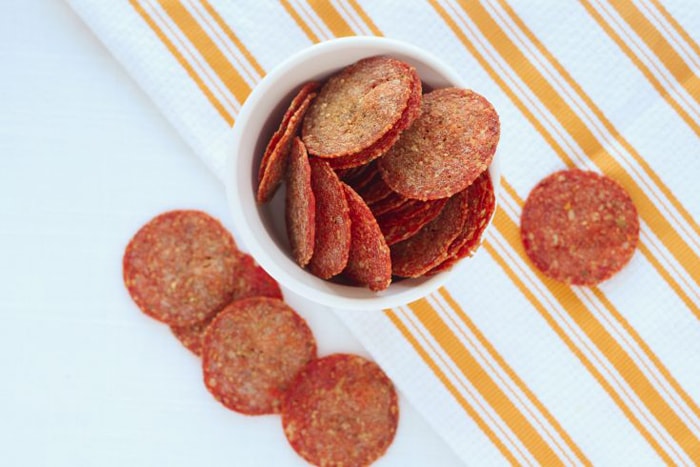 13. Chocolate Almond Clusters
If Reese's Peanut Butter Cups are verboten, these fancy clusters will fill the void in your heart. (If they're not, and you're just looking for healthy movie snacks, you should try our homemade peanut butter cups.) The darker the chocolate you use in this recipe, the lower the sugar content will be. Get the recipe at Scratch to Basics.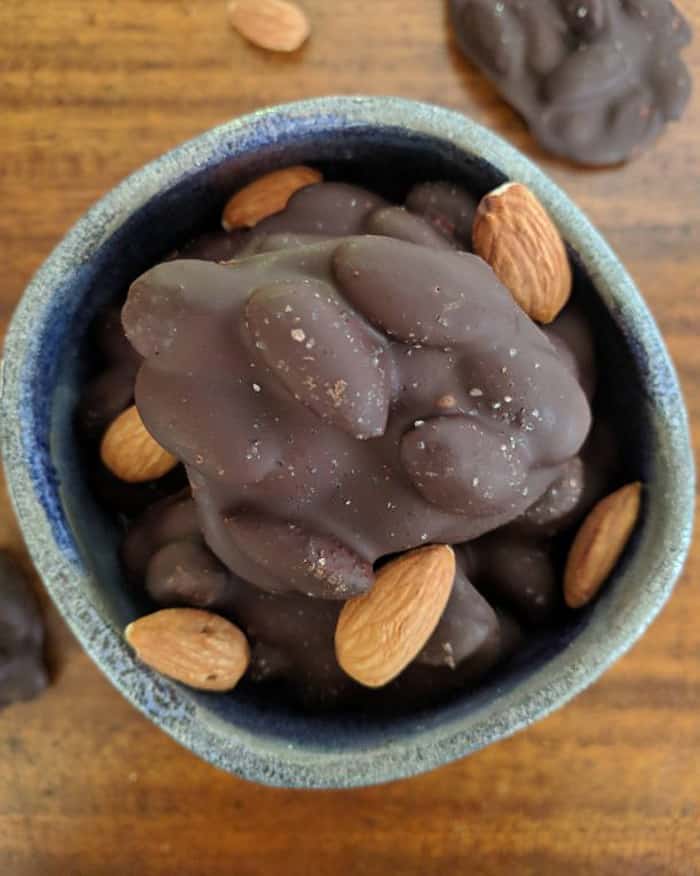 14. Green Bean Fries
We never thought we'd be excited about snacking on veggies during a movie, but here we are. Get the recipe at Whole New Mom while we take a good hard look at our life.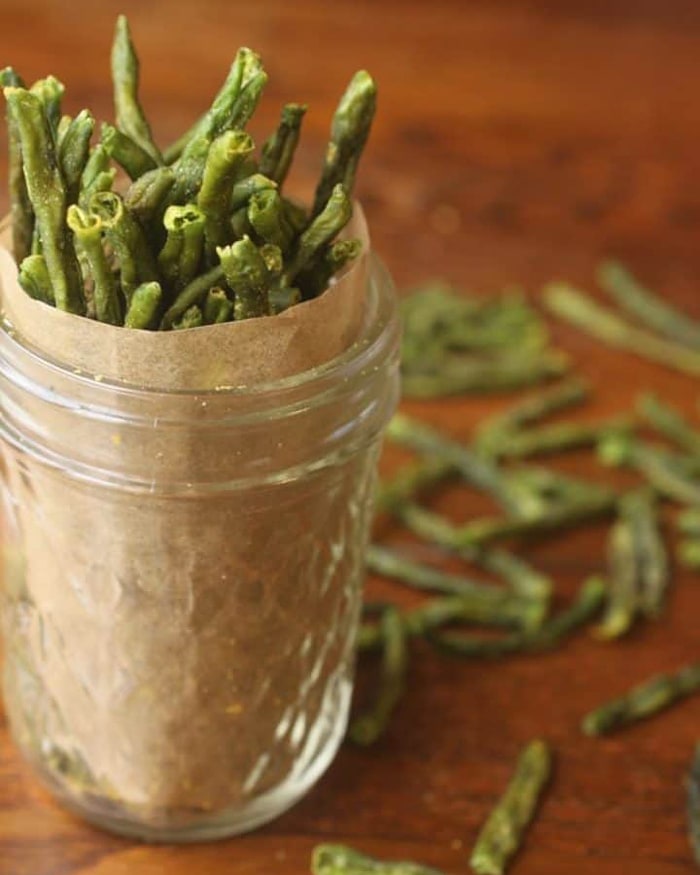 15. Snickerdoodle Cookie Dough Balls
Ok, if you weren't sure about the green beans, you're going to be a fan of Whole New Mom's snickerdoodle cookie dough balls. Through some sort of low-carb wizardry, they clock in a 1 gram of carbs each. Accio balls! Wait.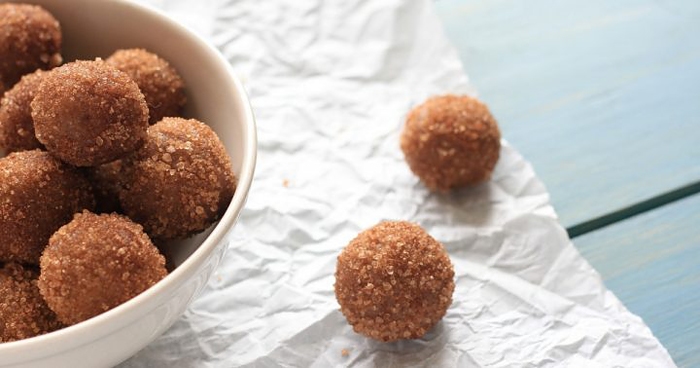 Pin this to save these for later!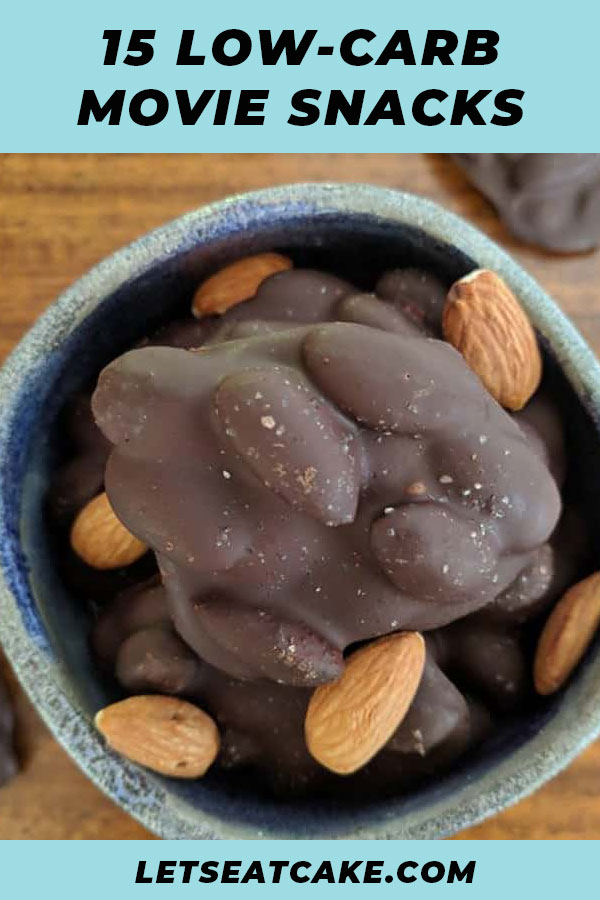 Latest posts by Hedy Phillips
(see all)